Let's face it; the stereotypes surrounding motherhood fashion are just that most of the time, stereotypes.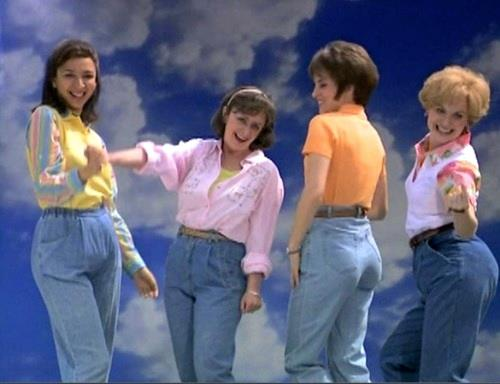 I do not own "mom jeans", I don't live in sweatpants, and my hair isn't thrown up in a messy bun at all times.
Of course, there are days when this is the case; Bubba woke up crying 3 times during the night or I don't feel good. In that case, yes, bring on the sweatpants, glasses, and old t-shirt.
But just because I'm a mom doesn't mean I need to look like one. I'm still a wannabe fashionista at heart and I don't find any reason to compromise my desires just because of a title.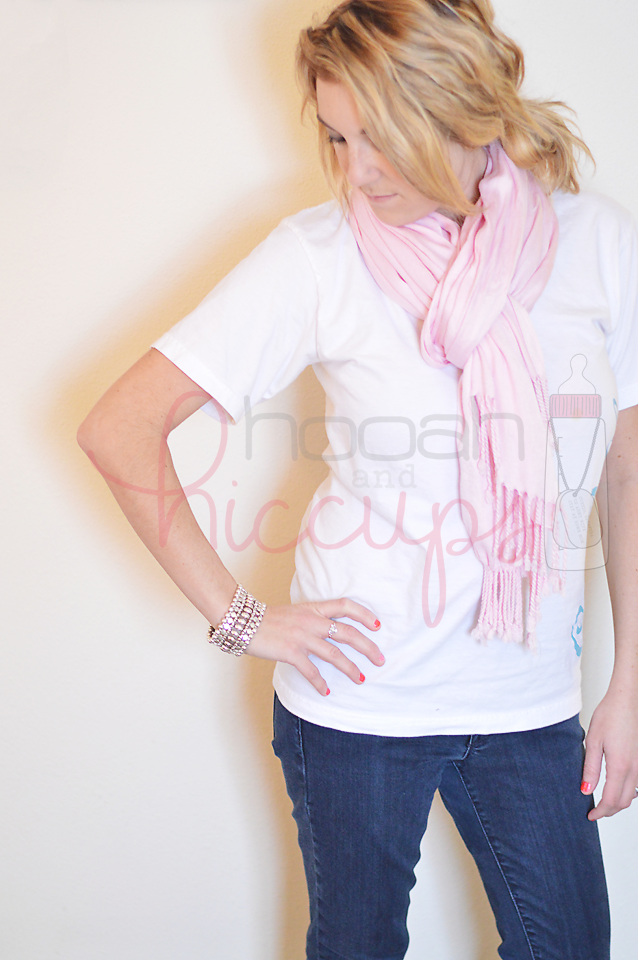 T-shirt: Some old sorority shirt, $10
Pants: Gap, $19-sale
Bracelet: Olivia Accessories, $11
Scarf: Target, $15
I will say, it's important to wear clothes that make it easy to chase that little booger around or climb in and out of the backseat. If you're still nursing like I am, it's necessary to have access to the girls if need be. And of course, I may have to trade my champagne taste for more items on a beer budget.
But this doesn't mean it can't be done! I've become a pro at bargain hunting at here's how you can too!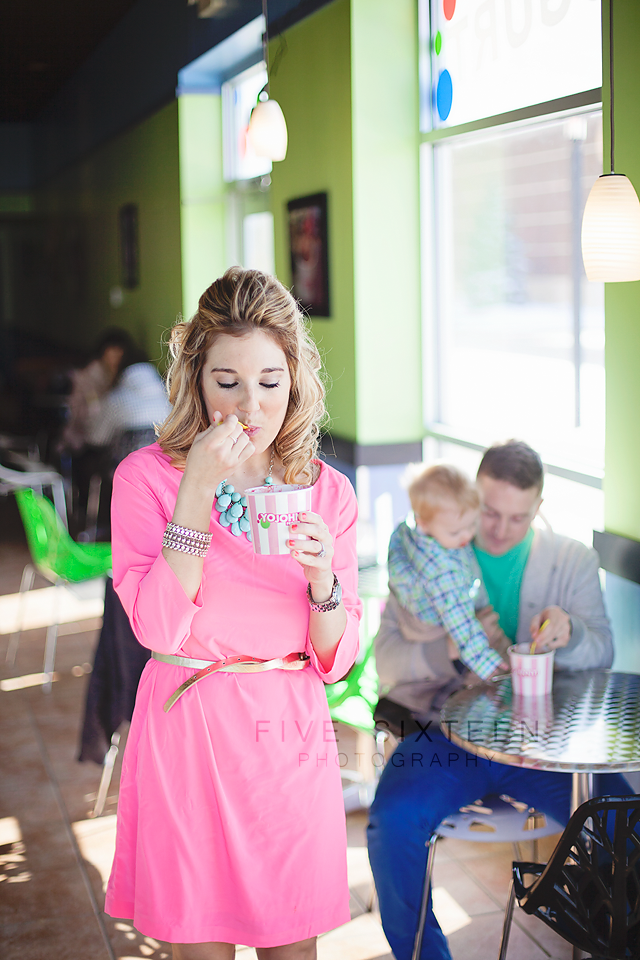 Dress: Old Navy, $7-clearance
Belt: Charlotte Russe, $4
Necklace: Charlotte Russe, $9
Bracelet: Olivia Accessories, $11
Watch: Marc Jacobs, $100-sale
1. Check out the sale and clearance racks before looking at the rest of the store. Even if an item seems "out of season", you can pair it with leggings, a cardigan, or the right shoes and make it weather appropriate.
2. Know what stores have coupons. Express is my favorite store in the whole wide world but if we are being honest, I think they are overpriced. I only buy things there when they have the coupons like Spend $50 get $15 off or spend $250 and get $60 off etc.
3. Buy items that can be mixed and matched with other items. Most of the tops and pants in my closet are solid colors that can be worn with everything. Patterned items are fun, but they are less practical. Spend majority of your budget on staple items and throw a few patterned things in here and there.
4. Spend most of your budget on things you can wear everyday. Sure, that pair of Jimmy Choo's or that Dolce and Gabbana suit are super cute, but can you wear those to the park or karate class? It's okay to spend a little more on things you really want, but make sure they aren't going to sit in your closet and collect dust.
5. Biggest mistake I've made: cutting my hair short because I thought it would be easier to take care of. Truthfully, my long hair was way easier. I could braid it, wear it in a ponytail, throw it in a bun, clip it half back, etc. Short hair HAS to be done everyday, otherwise I look like a hot mess. So really think before you chop your hair off because it's easier…
6. Accessorize, Accessorize, Accessorize! A simple scarf, bracelet, or statement necklace can totally change the feel of an outfit. I've found this is the easiest way to dress an outfit up or down. And most of the time, these items are all found on clearance or sale!
I'd be happy to answer any personal questions you may have as well. I make fun of my husband because whenever we go shopping, his one item adds up to be the same price of my 5 items. I have perfected the art of bargain hunting and still maintain my style.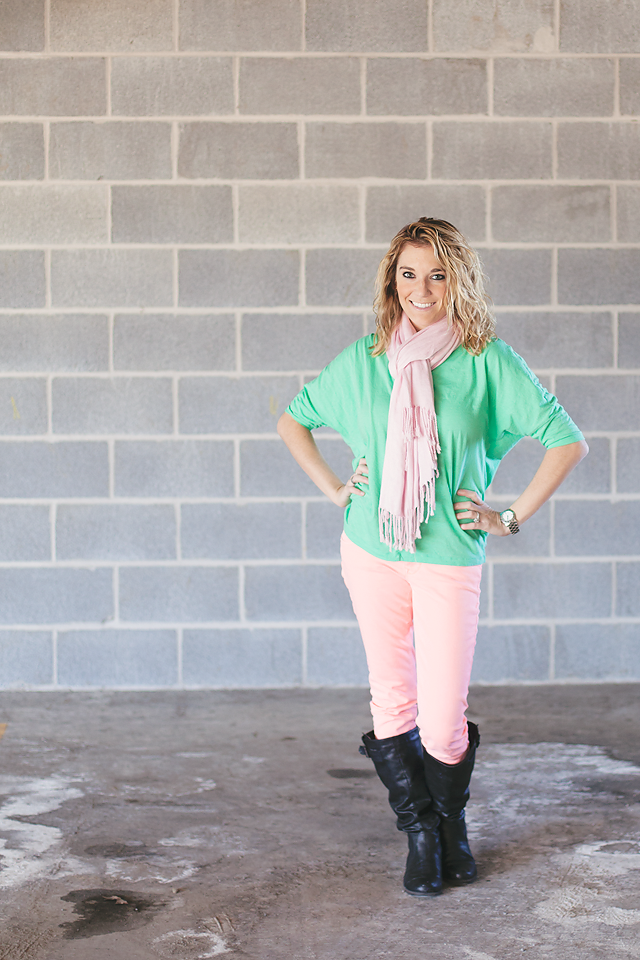 Top: Express, $14-sale
Pants: Express, $34-sale
Scarf: Target, $15
Boots: Marshalls, $24
Watch: Marc Jacobs, $100-sale
Are you a modern mama? Tell me your secrets too!
Caroline Jewel Boutique specializes in fantastic personalized items and gifts! Check them out today 🙂