Happy Monday friends! What a crazy few days it's been. I know my little space on the web has been lacking a ton of substance recently but you know how the holidays are, right? Or at least that's my excuse anyways. 2015 means big things for The Samantha Show so stick around, things are about to get good 🙂
We left Ohio on Friday morning and headed to Lake Norman, North Carolina. We usually drive through Kentucky and Tennessee, but some of our good family friends live in NC and so graciously offered us to stay with them for the night. It's about 7.5 hours, which of course turned into about 8.5 with stops. 5 stops. But hey, we were in no real rush and driving that long can be hard for the kids, so it all worked out. All I have to say is thank God for XM radio and songs that bring you back to awkward trains around your middle school gym…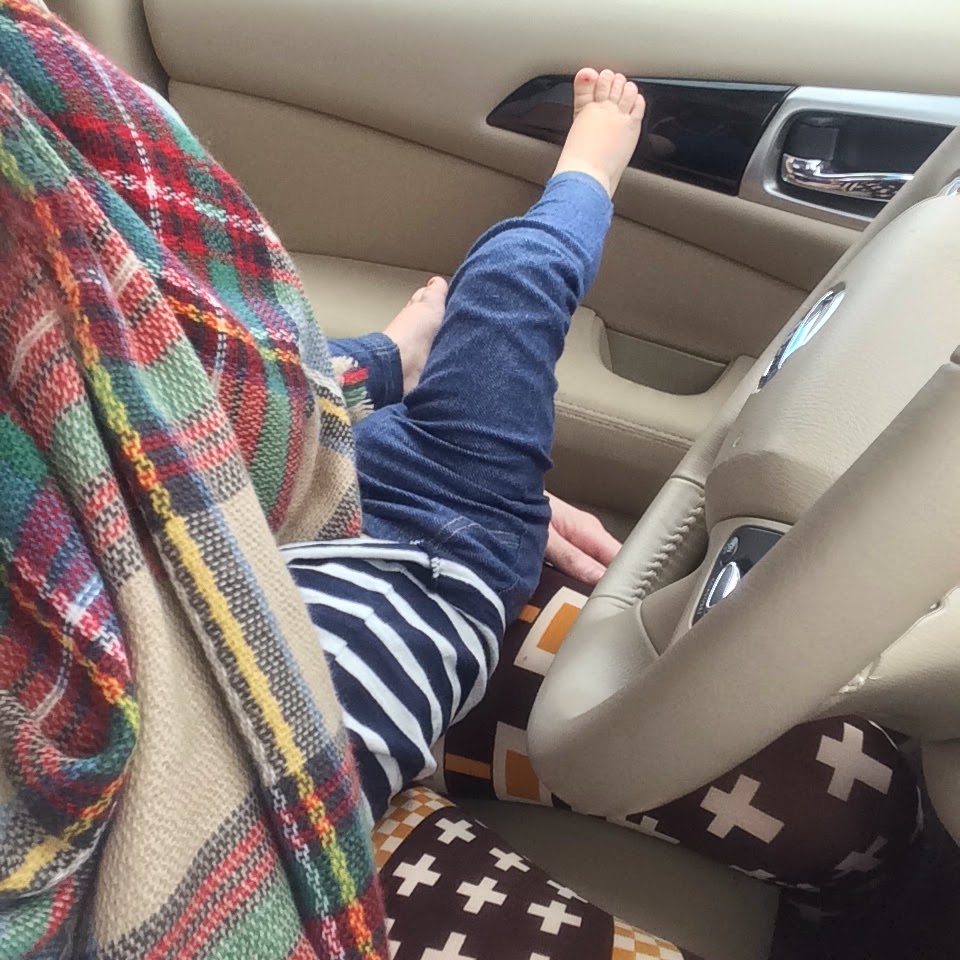 Nursing at a rest stop. Blanket scarves have two uses…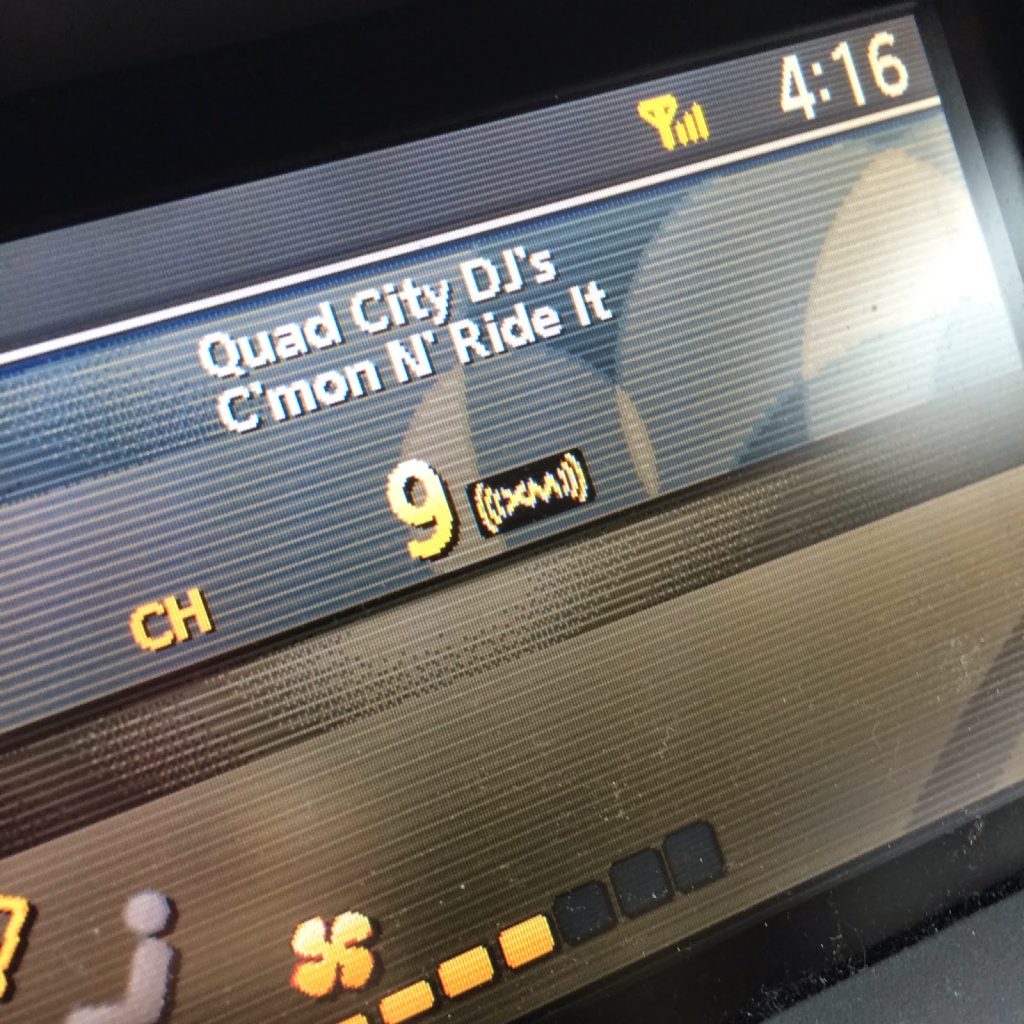 We got there around 5 p.m. Friday night and had dinner, played cards, and attempted to get some rest before finishing the rest of the drive the next day.
We left around 9:30 a.m. and decided to make a quick pit stop at Fort Jackson, South Carolina. Our best friends from Fort Drum are now stationed there and she just had a baby Tuesday! It was slightly out of the way but totally worth it to see them and the newest addition 🙂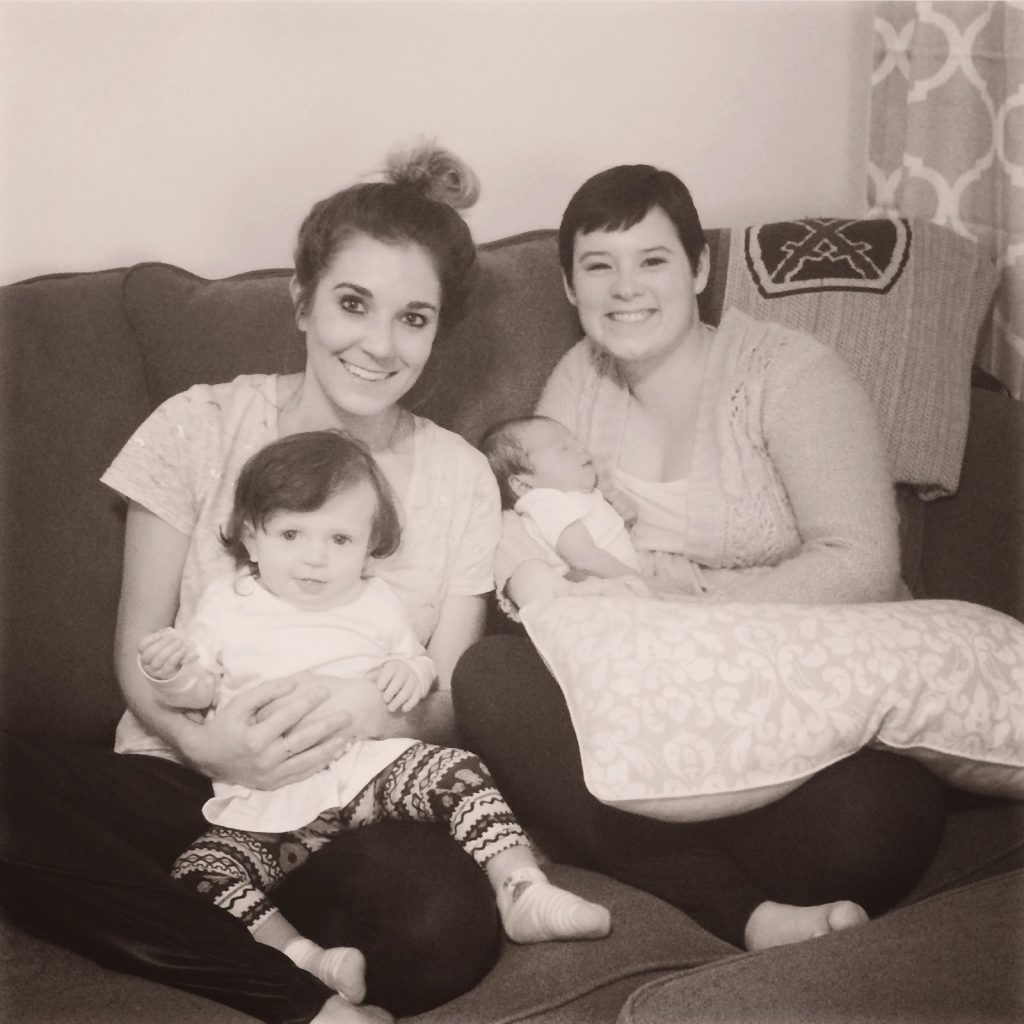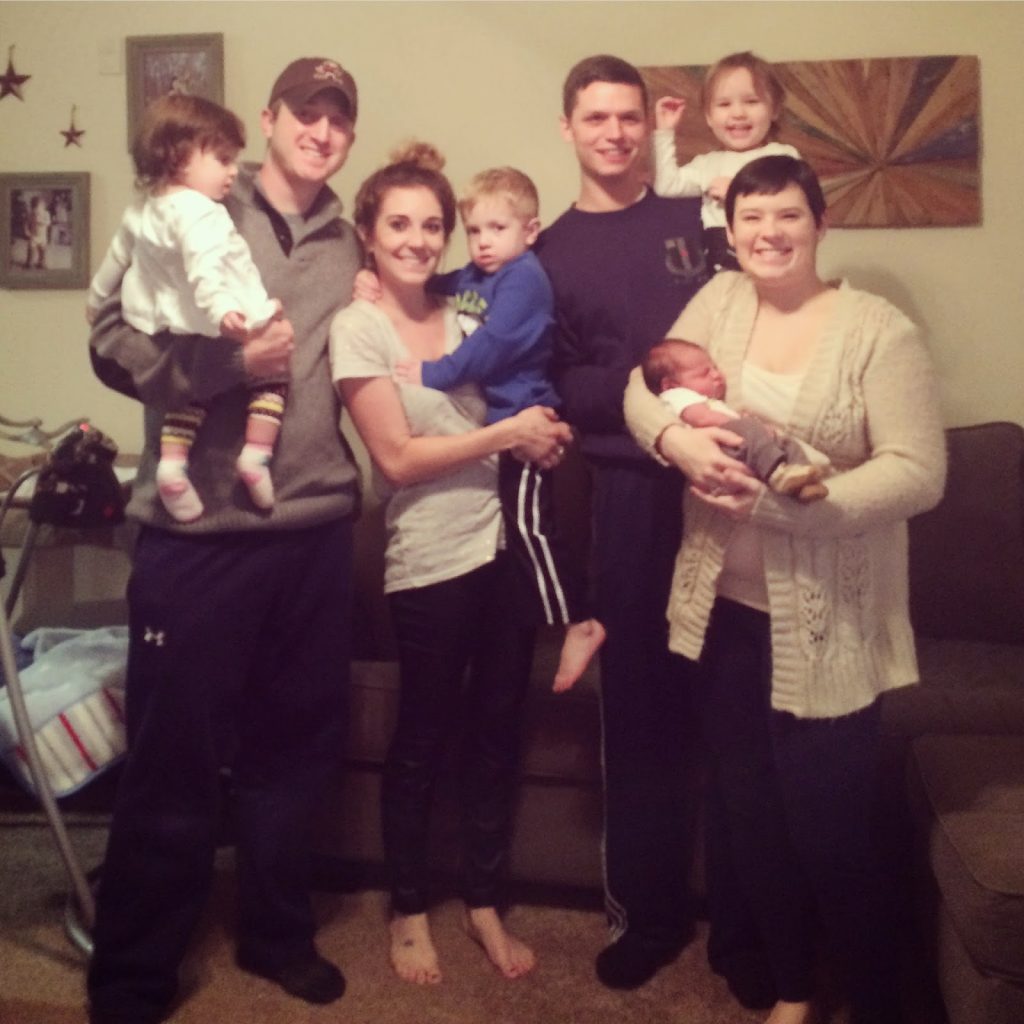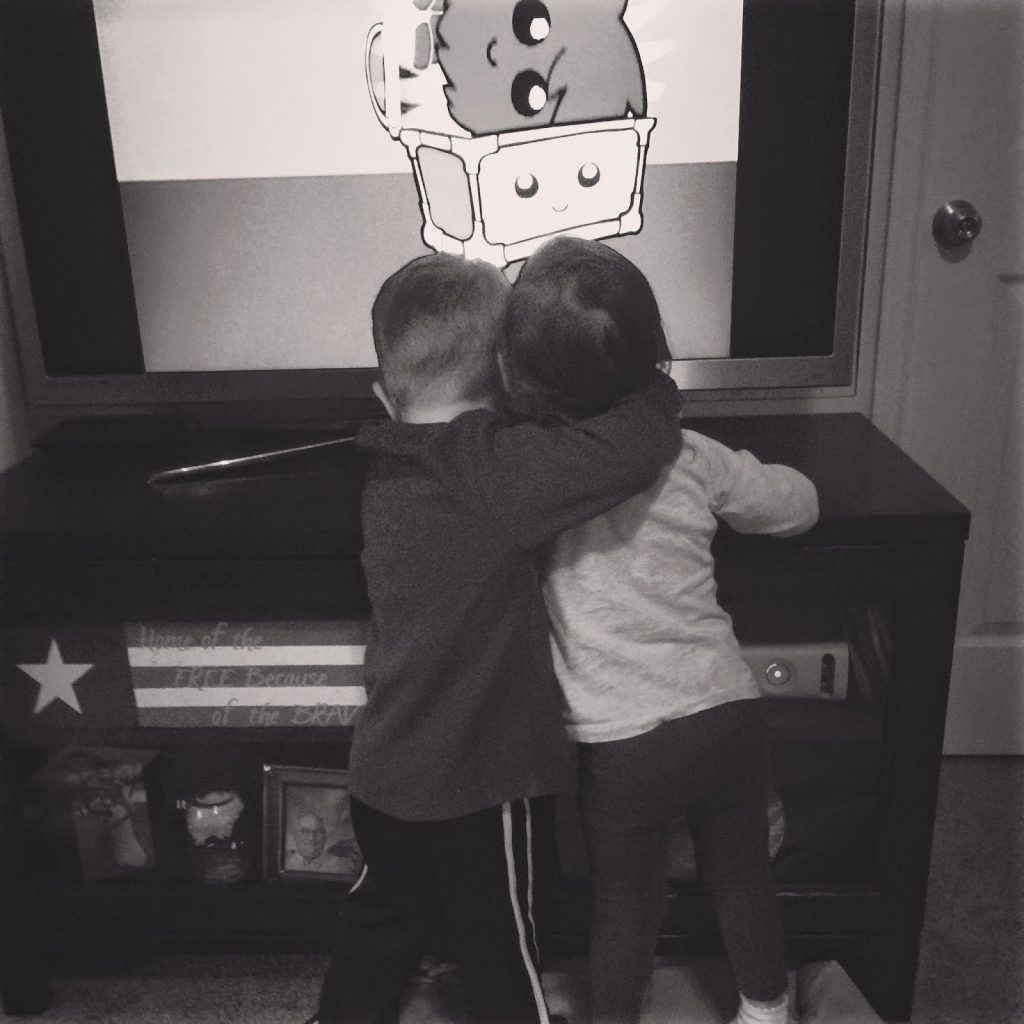 We finally arrived home around 5:15 pm on Saturday night and we were exhausted. We unloaded the cars, ordered pizza, and were hoping to get to bed early. On top of all the traveling, Miss P is teething and none of us have sleeping well. PLUS I had to get ready for Nolan's birthday in the morning. It's become a tradition to set out all of the presents, cards, etc on the table so they see it first thing in the morning. And just because we got home the night before, didn't mean he was going to miss out on that!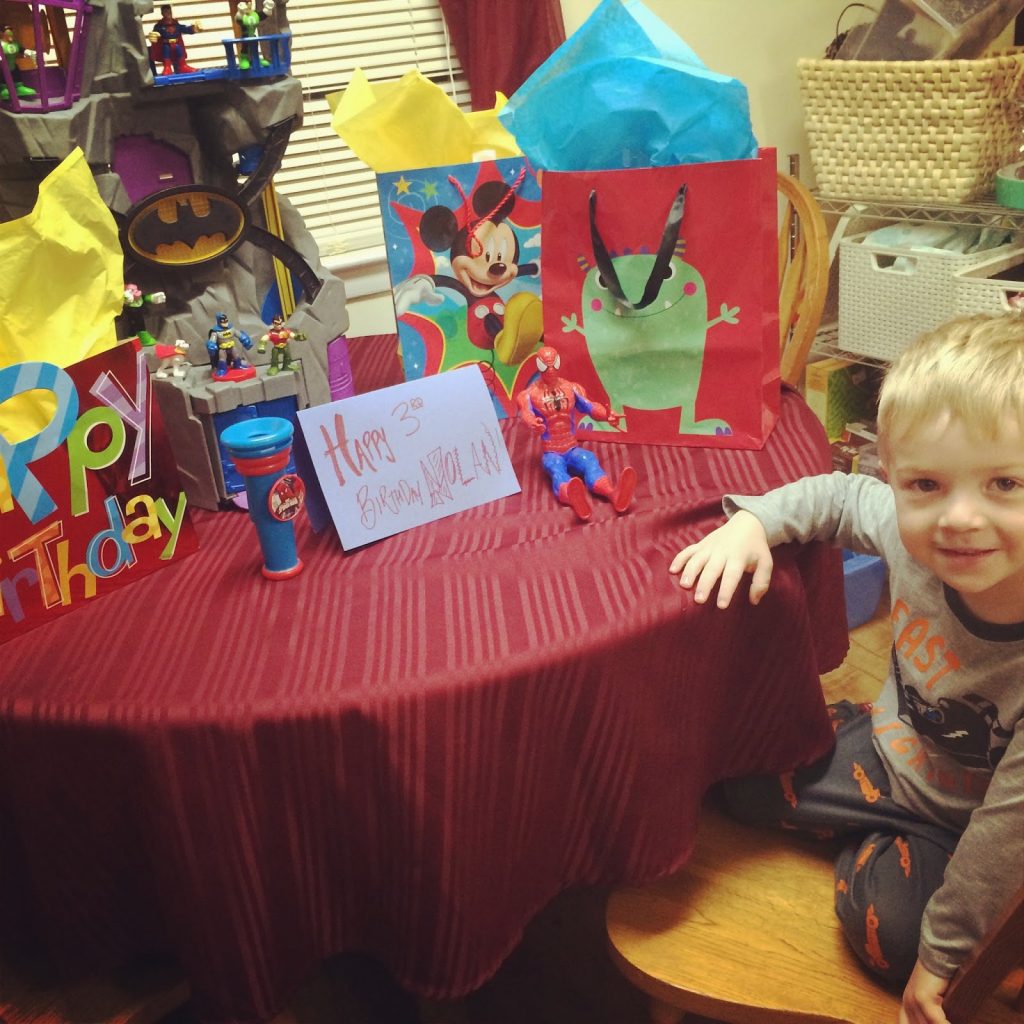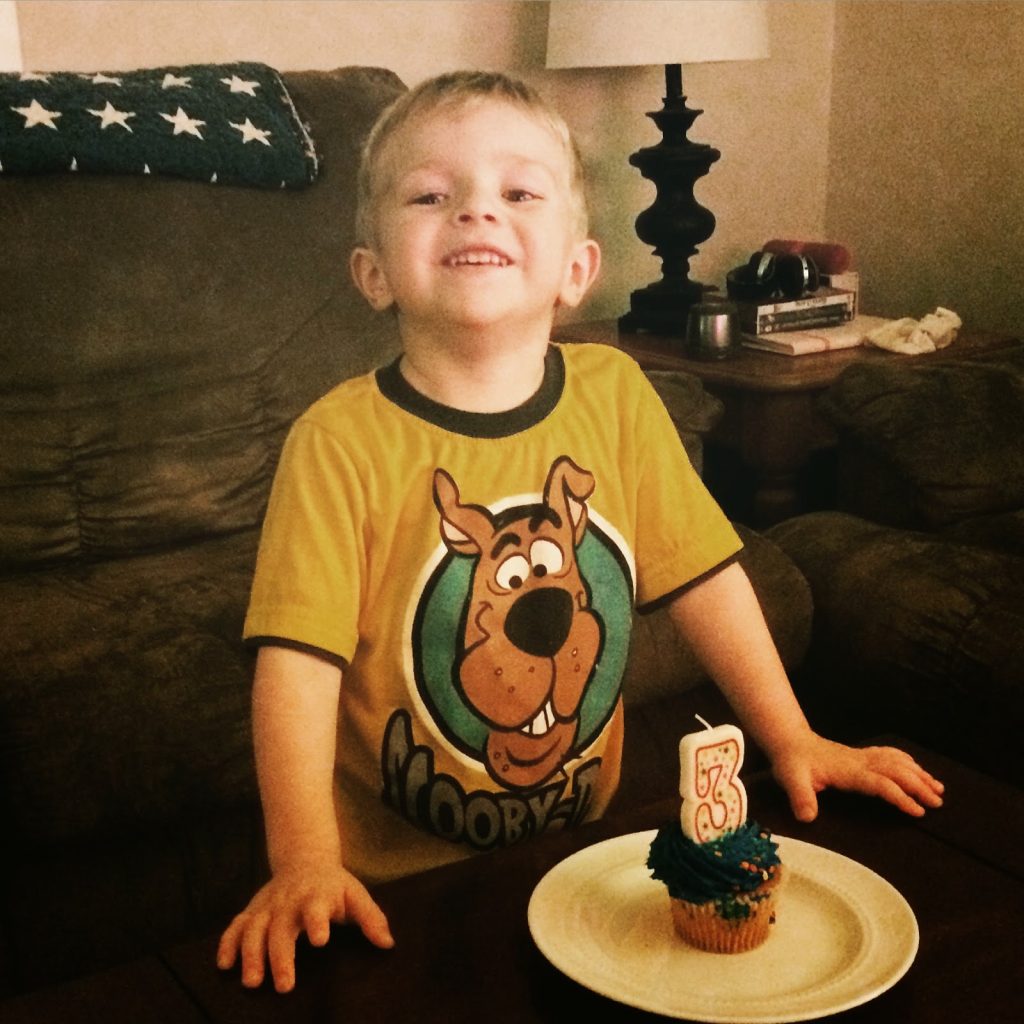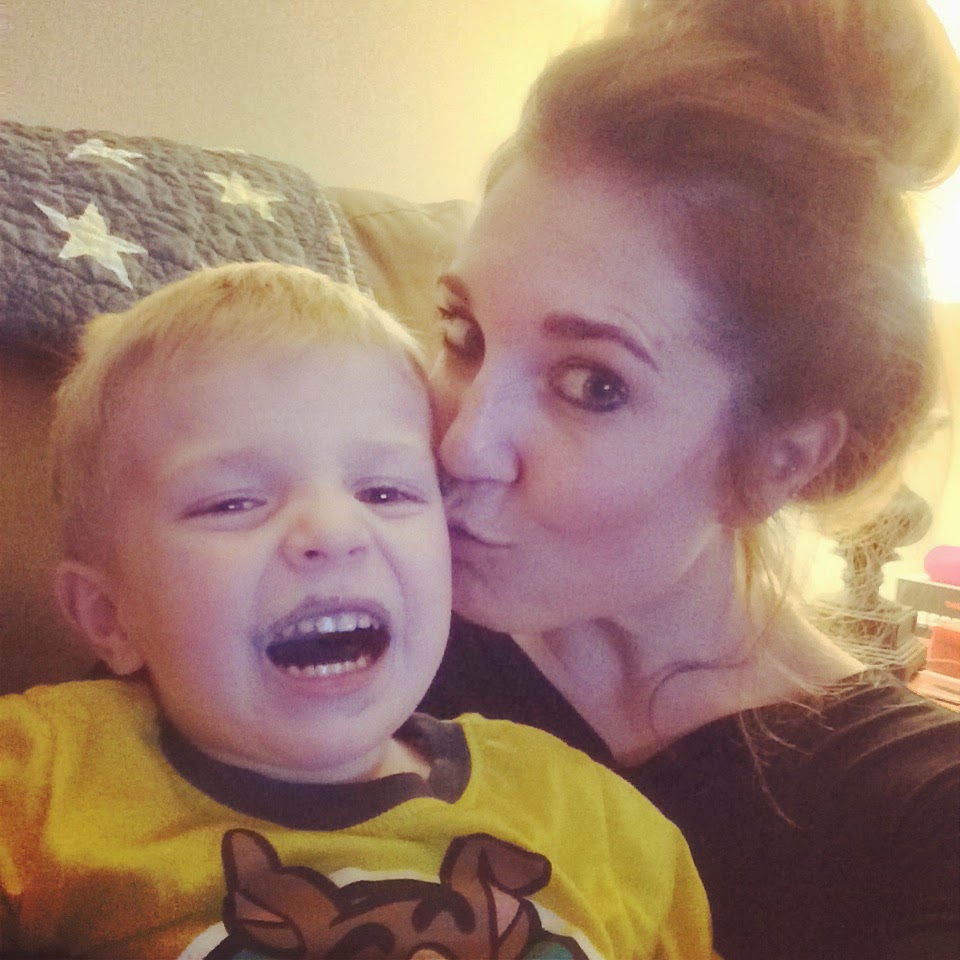 He was super excited the next day when he walked downstairs. We spent most of his birthday unpacking and organizing (sorry kid), but he did make it to the basketball court with Z and of course, we ended the night with cupcakes. I can't believe he's 3… my baby is so big 🙁 🙁 🙁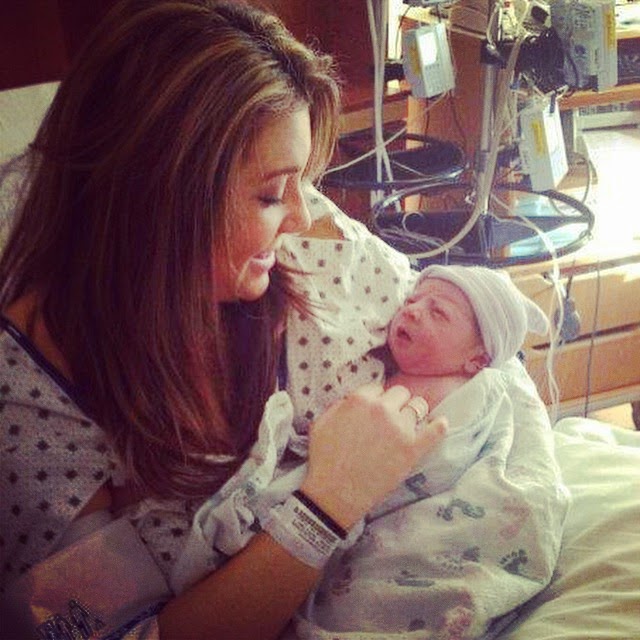 While we were back in Georgia for those two weeks getting Zach, we also decided to add a kitten to our family. Well our dog, Charlie, had been in Ohio with my parents when we came down here, so Saturday was also the first time the dog and the cat were meeting. Charlie is a big baby in general, and isn't warming up to the kitten just yet. I know it will take time and I've done some research, but if you have any tips, please let me know!
Our house isn't the biggest and we are seriously struggling to organize all of the new stuff the kids got over the holidays/their birthdays. I'm trying to purge, organize, and clean and the kids just make a mess every time I turn around. I'm expecting it to be a week or so before we make any headway. So if you don't hear from me, I'm drowning in baby dolls and Ninja Turtles somewhere in the playroom. Send help…
Z and I haven't sat down to figure out a workout schedule/routine yet but I'm hoping to get going on that next week. I'm going to try really hard to get the kids and ourselves into a routine and need to map it all out this week. It always takes a week or so to transition once we are back, so until then, it's a fly by the seat of our pants kind of thing. We will get their eventually… and I love starting fresh 🙂
Hope you all had a great weekend! What are you looking forward to this new year? Are you starting over with some area of your life? Making a resolution?