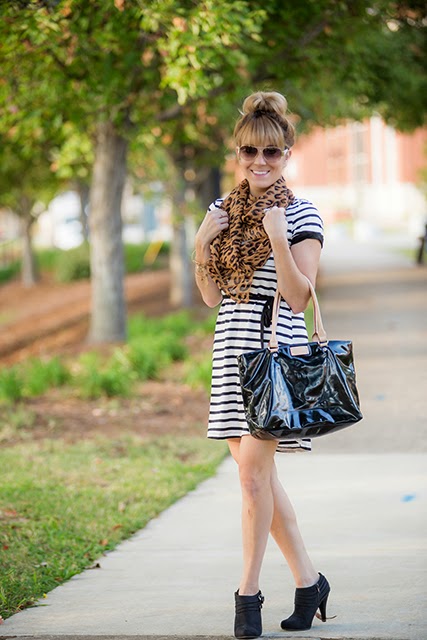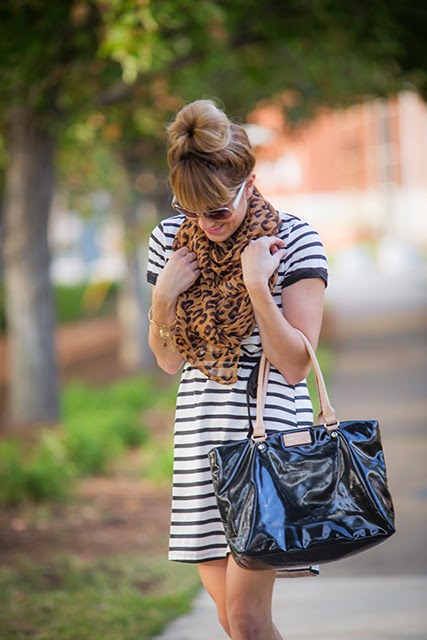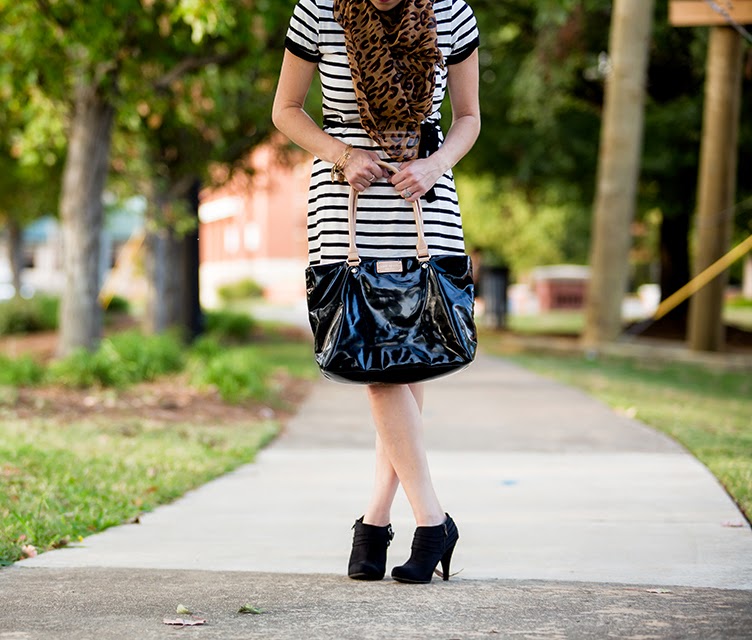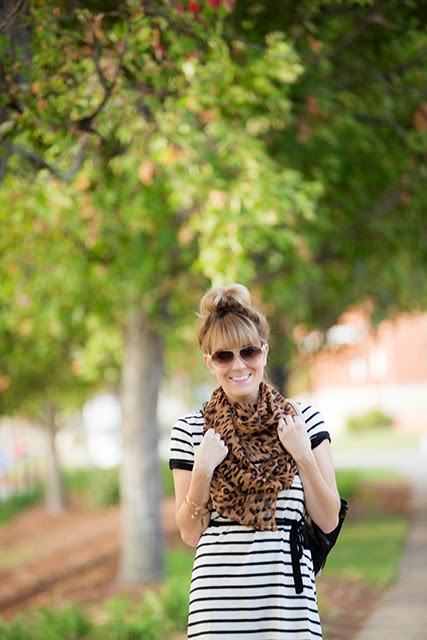 I've said it once and I'll say it again, Georgia missed the memo on it being fall down here. However, it is cooler in the mornings and in the evenings and that means that layering is key! I'll usually wear a dress with a cardigan or scarf or shorts with a top and jacket. But seriously, scarf weather is my favorite weather and I will be one happy clam when I can wear one everyday!
But I'll be honest, I tend to play it a little safe when pattern mixing. And not that I really care what people think of my outfits, but I just don't want to look like I threw two things together because I had no other clean laundry.
Where do you start when attempting to pattern mix? You just do it. If you think they would look good together, go for it!
Some of my favorite combos include simple patterns:
Florals and stripes.
Stripes and polka dots.
Leopard and stripes.
Etc. Very simple prints on top and bottom make it look like you meant to do it. Which you did.. unless you're just a genius at pattern mixing without even realizing you're doing it 🙂 It's also a good idea to stick with patterns in the same color family or that compliment each other. One can be more "look at me!" than the other and it will balance them out.
This dress is the perfect dress for layering and pattern mixing, which is why I chose it for this post (I'm not always a spaz, I promise). But you can wear it with tights when it gets colder, a bomber jacket to dress it up, and even a flannel with booties to dress it down. White Plum is offering my readers 20% off with the code SAMANTHASHOW, so you should probably go snag some goodies up right away. It's only good until 10/17!
And these shoes? I die. They're seriously so comfortable and practical; perfect for dresses, jeans, skirts, etc. They're from
Rack Room Shoes
and an absolute must have this fall! Click on the link above to check them out 🙂
And there you go. Pattern mixing is easy peasy. Your best accessory? Confidence. Fashion is supposed to be a form of self expression and fun.. so make it that way!
Oh and get yourself some cash below…good luck!
What are your thoughts on pattern mixing? Love it or hate it? Favorite patterns to mix?