Mommy and Me Fall Outfit Inspiration
Phew it's been a hot sec since I've done a mommy and me outfit inspiration post. Between having the baby, school starting, and a ton of other chaos, it just didn't happen any sooner. So I'm super excited to share these coordinating outfits for fall today!
This mustard color is one of my absolute favorite colors for the season and I couldn't wait to match my mini! This particular outfit has been one of my go-to outfits over the past few weeks because it's nursing-friendly and casual yet chic. My top comes in 5 colors and I own it in this color and a beautiful clove color too. It's also been on sale but even when it's not, it's less than $20. Can't beat that!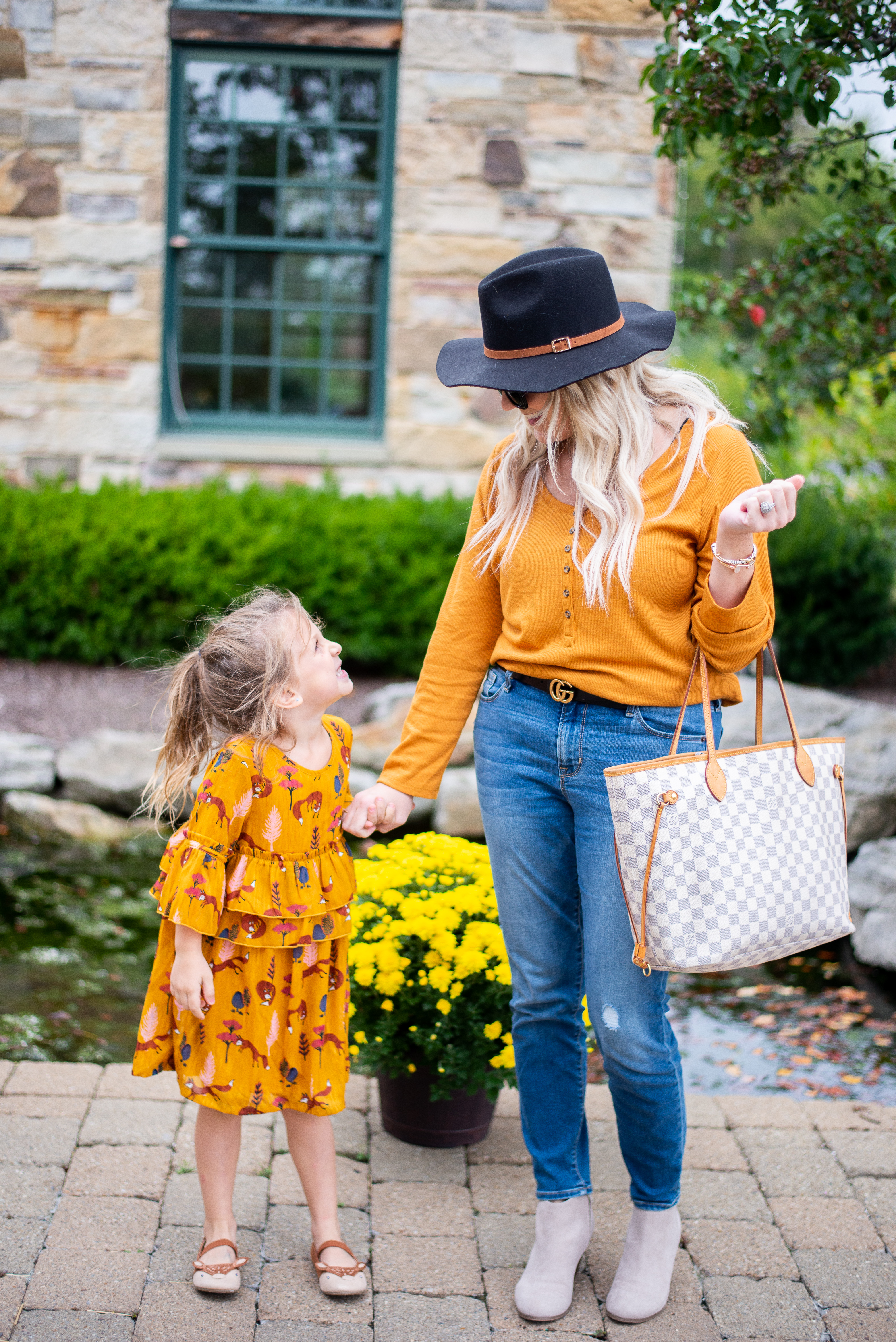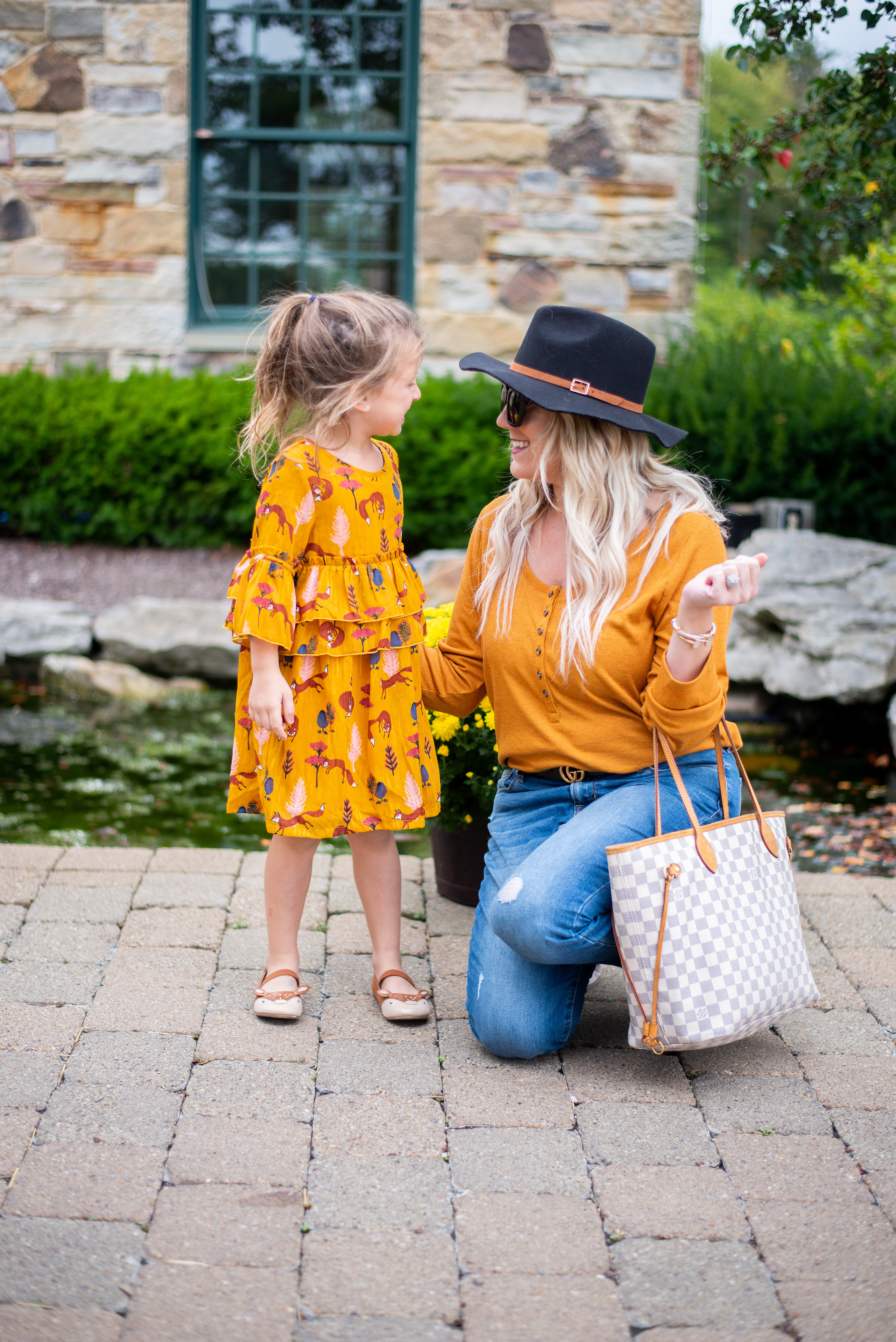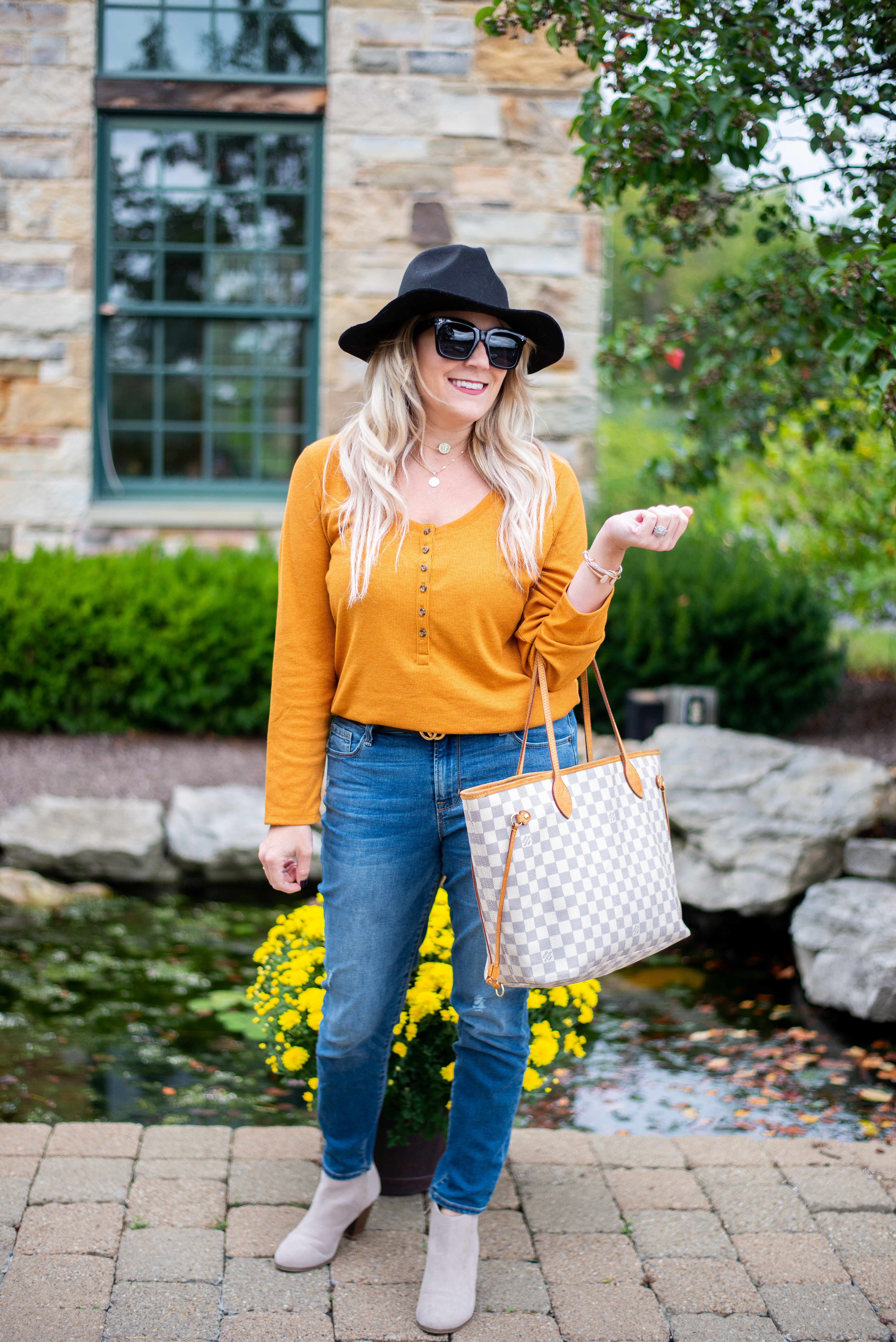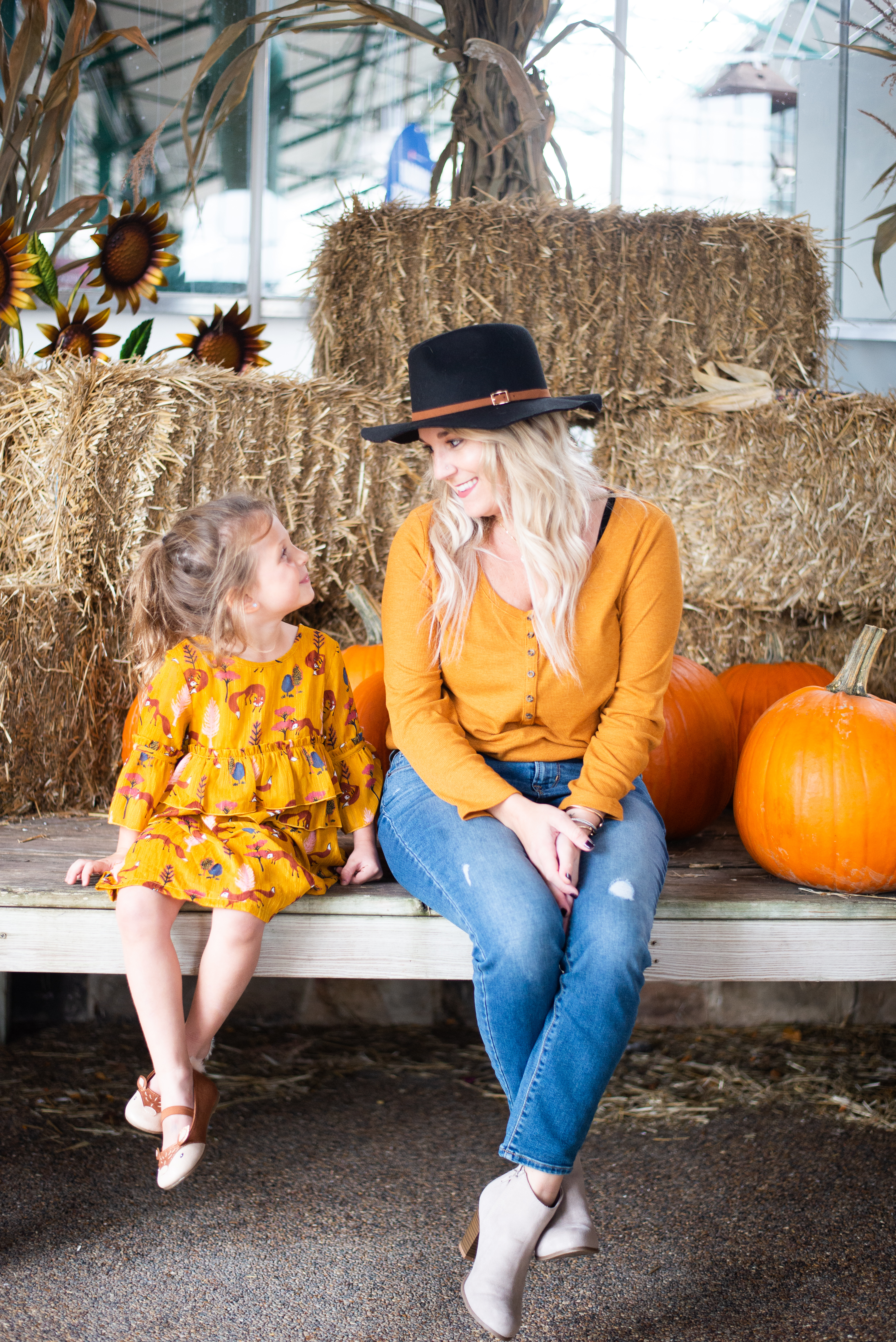 Let's talk accessories:
I've been hat obsessed recently too and I will take any chance I get to wear one. Not only does it help hide my hair when I don't get a chance to wash it (hello mom life), but it just pulls the whole look together and makes it look finished. I was so against them for the longest time because I wasn't sure I could pull them off but now I am in love. Give them a try and mess around with different styles. It might just take you awhile to find the one you like!
These necklaces from The Sis Kiss have also been my go-to choice for jewelry recently. I'm wearing the choker and zodiac coin but they also have other ones, perfect for layering. As well as other fab accessories and jewelry.
These sunglasses were less than $15 and a great dupe for the Celine pair that costs over $500. No thanks!
This belt is a dupe and less than $15! It has a ton of loop holes too so you can wear it around your waist or hips with jeans. I actually forgot I had it until recently and you bet I've been wearing it all the time now!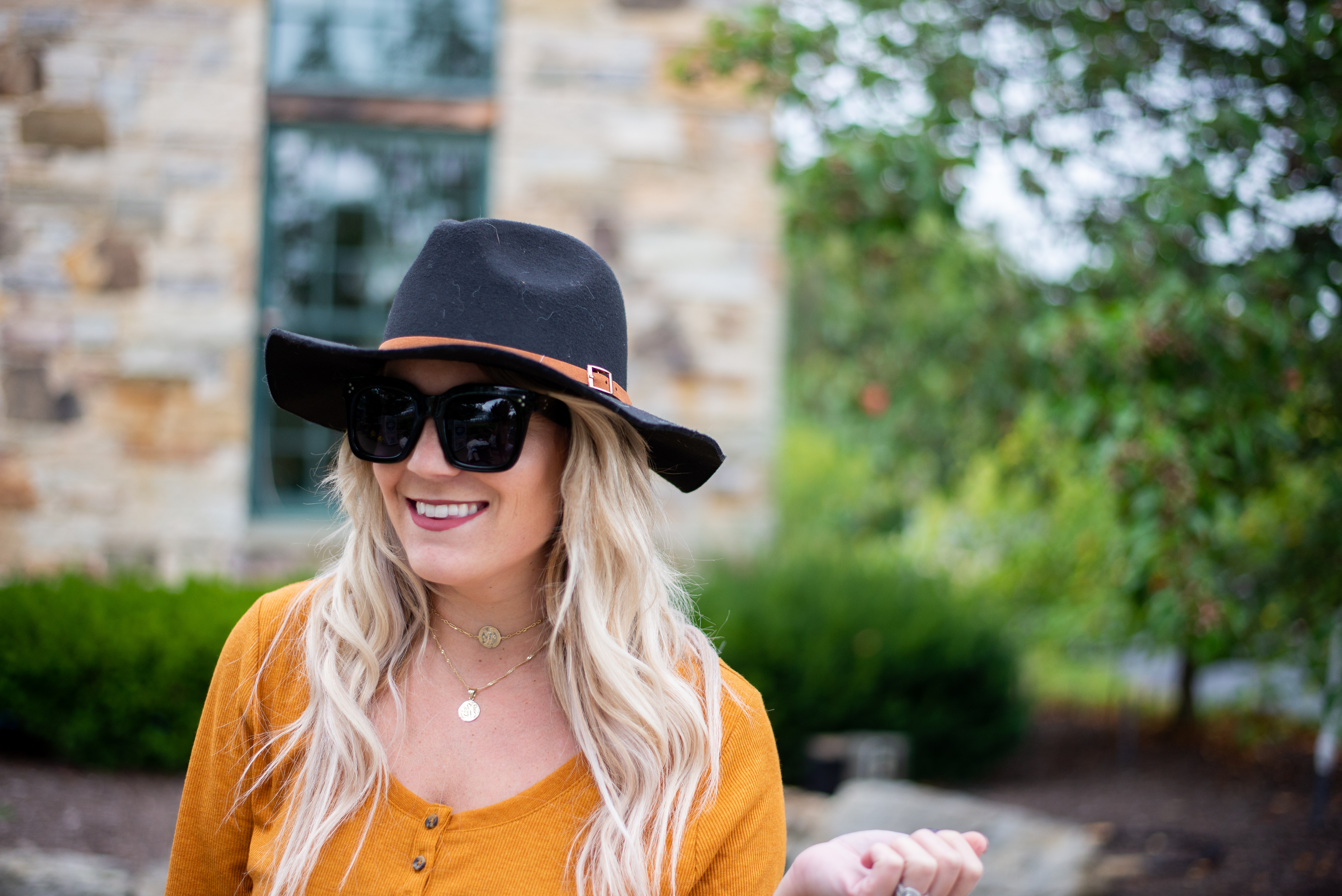 My booties were one of the best purchases I've made all fall. I actually bought them in this color and this color because they both can go with so many of my outfits. The lighter pair is only $22 right now and the darker pair is $28. But regardless, less than $30 for a pair of booties is a-okay in my book!
I love coordinating with my mini and I still have so many more fall outfits for inspiration coming at you soon! Anything you want to see? Let me know below!