"This post is sponsored by Huffy; however, all thoughts and opinions are my own."
I cannot believe the holidays are just around the corner. It seriously feels like it was just Christmas yesterday! But here we are again and the "what am I buying everyone?" question is already on my mind.
I'm all about gifts the kids can use. I mean, some of the toys they received for Christmas last year are still sitting in the basement, accumulating dust and untouched. Which is a waste of space and money, right?
Every year we do a "together" gift for the kids. Something they can use and something they will both like. Last year we got them an easel and it's one of the most used things in our house! So this year, I was excited to see the Huffy RC Monster Truck was something that would appeal to both of them.
This 2-in-1 toy is not only a ride-on vehicle but the steering wheel detaches to become a super sized radio control monster truck. It's recommended for children ages 3-7 and up to 65 pounds so it's perfect for both of my kids!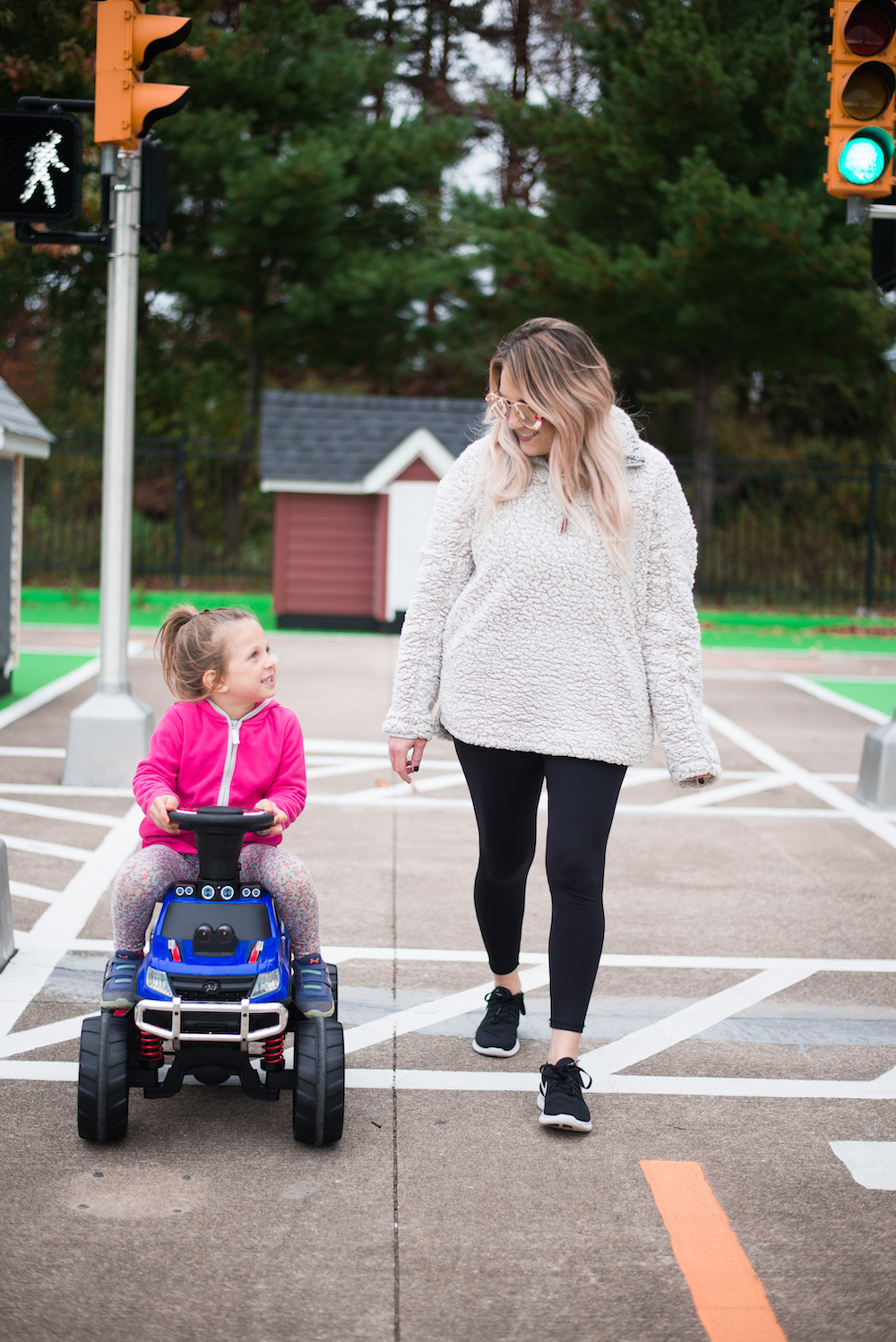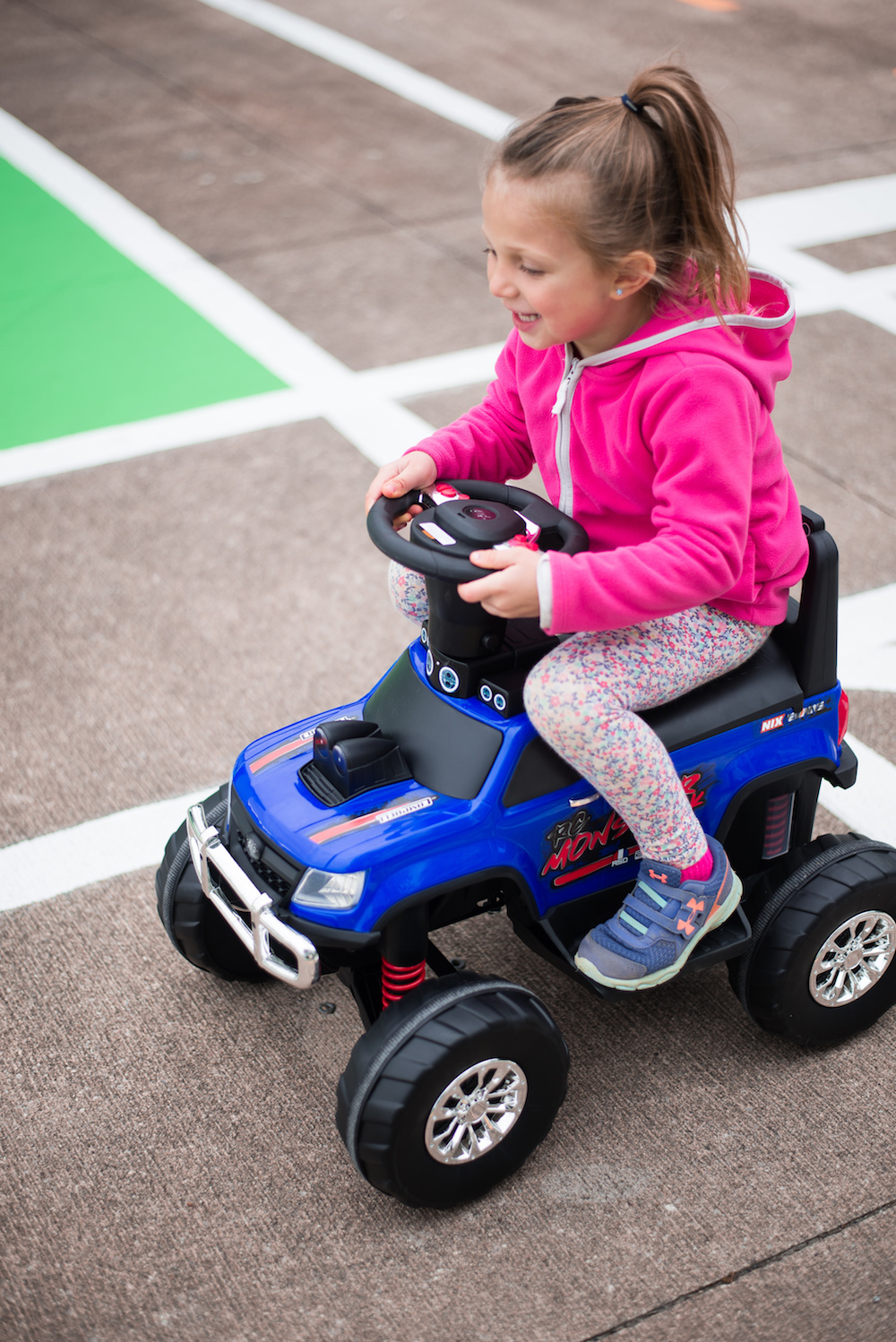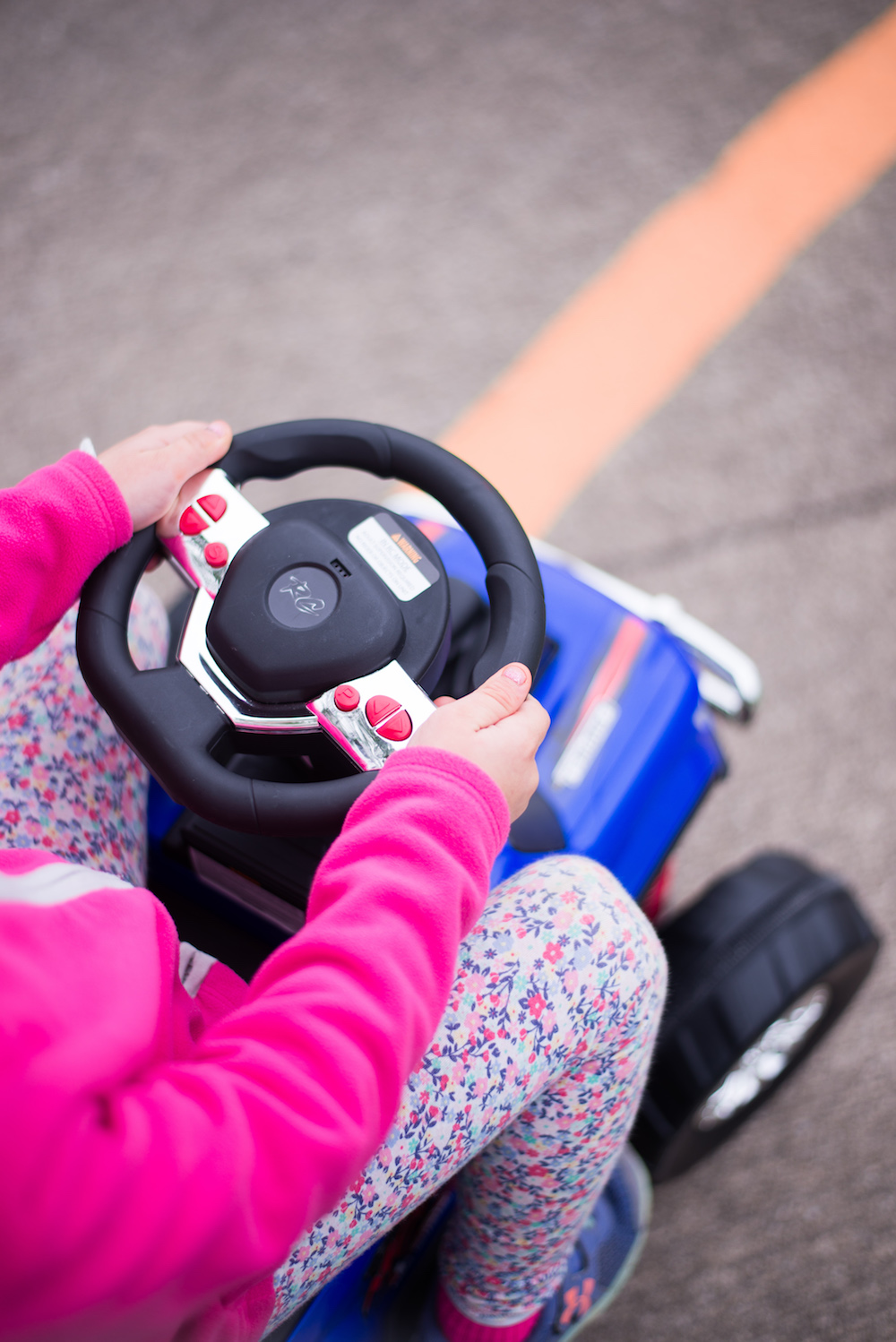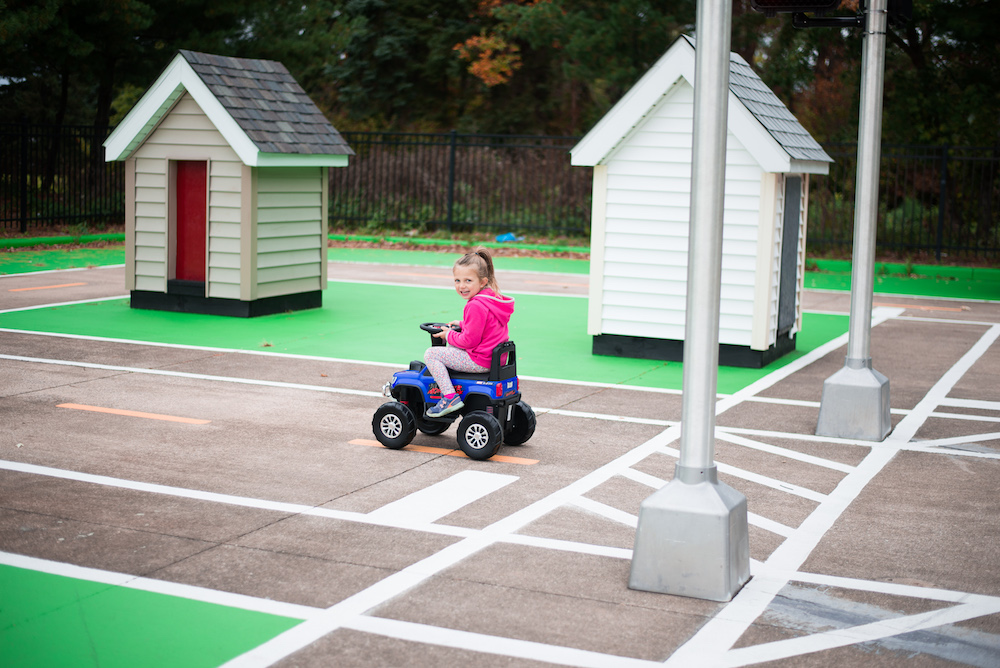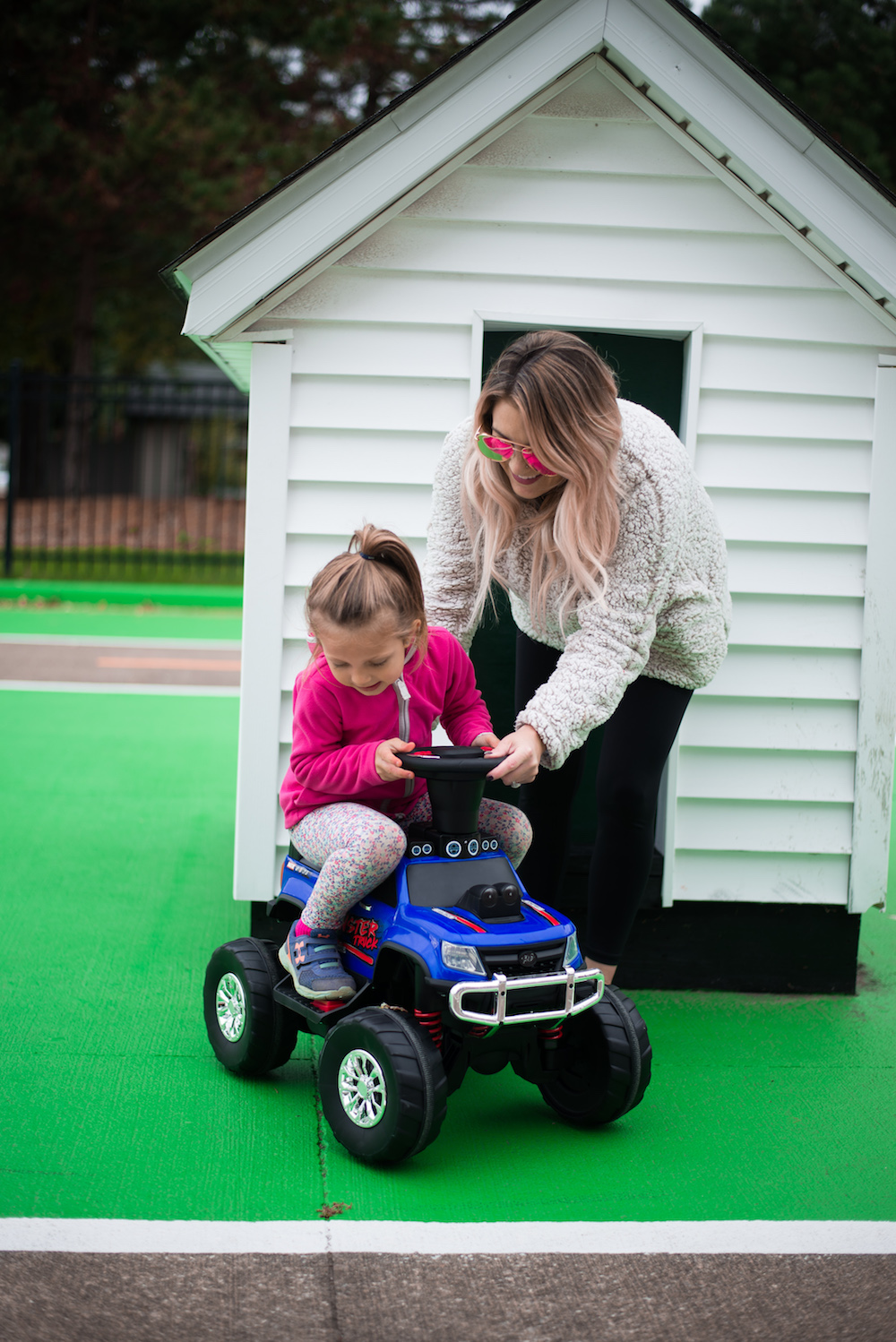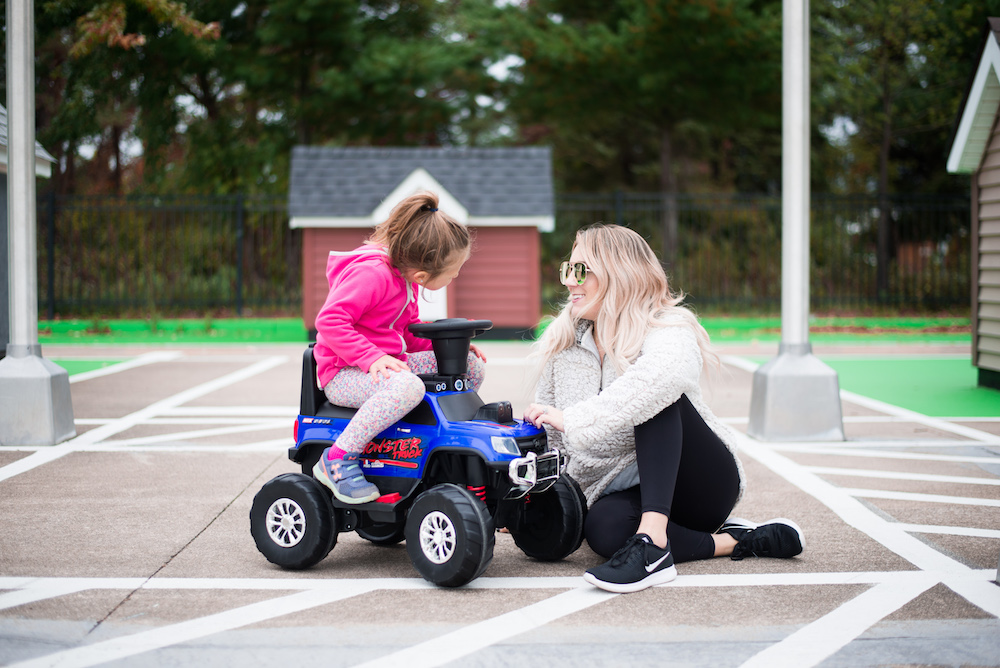 As soon as we opened it, the kids were begging me to take it to our favorite place to ride. It already came assembled so we just had to snap the steering wheel in and we were ready to roll (see what I did there haha).
This little park is used for Safety town to teach kids the rules of the road and riding safety. They have working street lights, stop signs, houses, and train tracks and it is the CUTEST! The kids love taking their vehicles here and pretending they're really driving!
The Huffy RC monster truck is the perfect size; I liked that I was able to throw it in the front seat of my car, considering I have almost no trunk room now that we need all three rows of the car (#threekidprobs). The kids had so much fun on their new toy! And it was the perfect fall day to get out of the house and use it.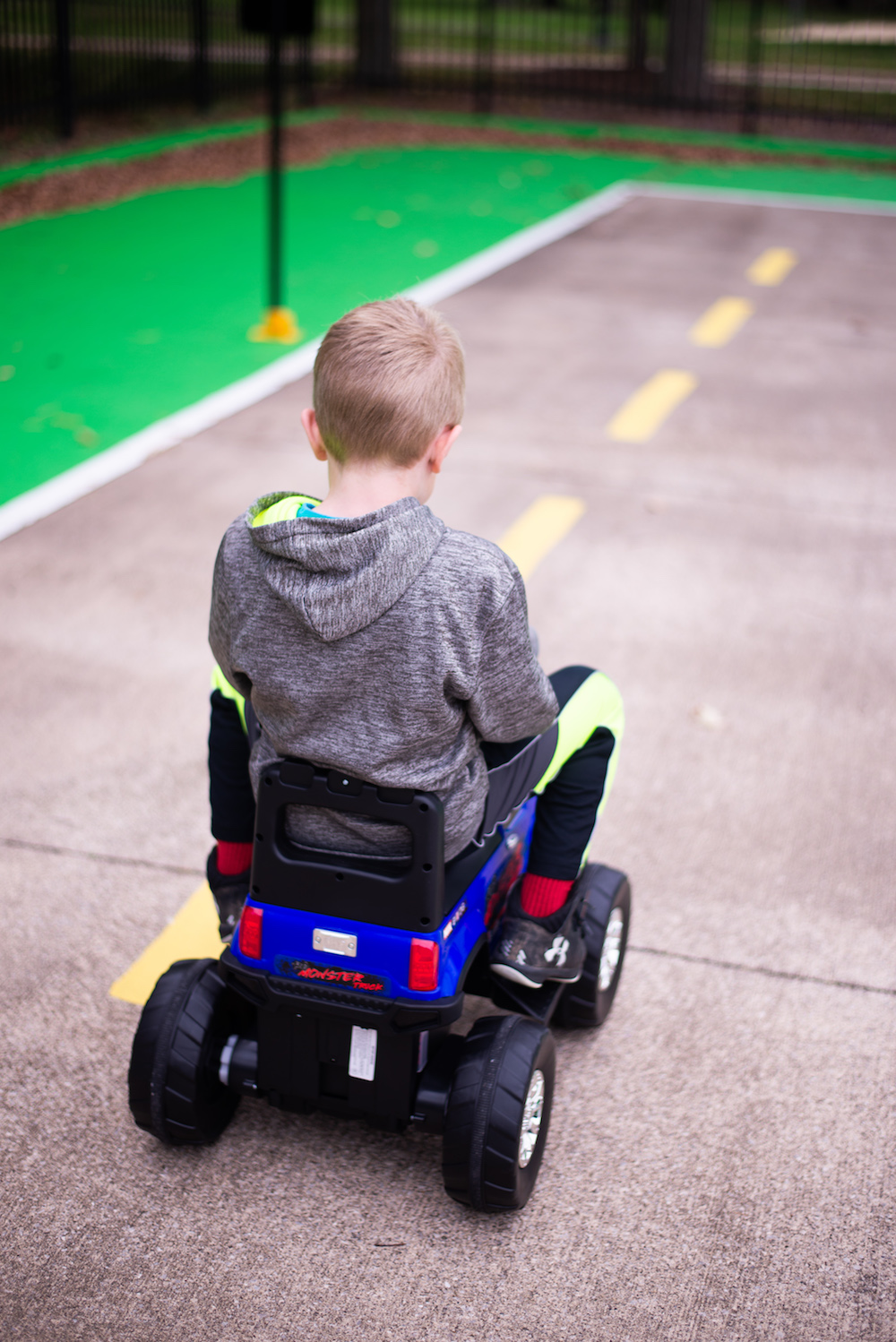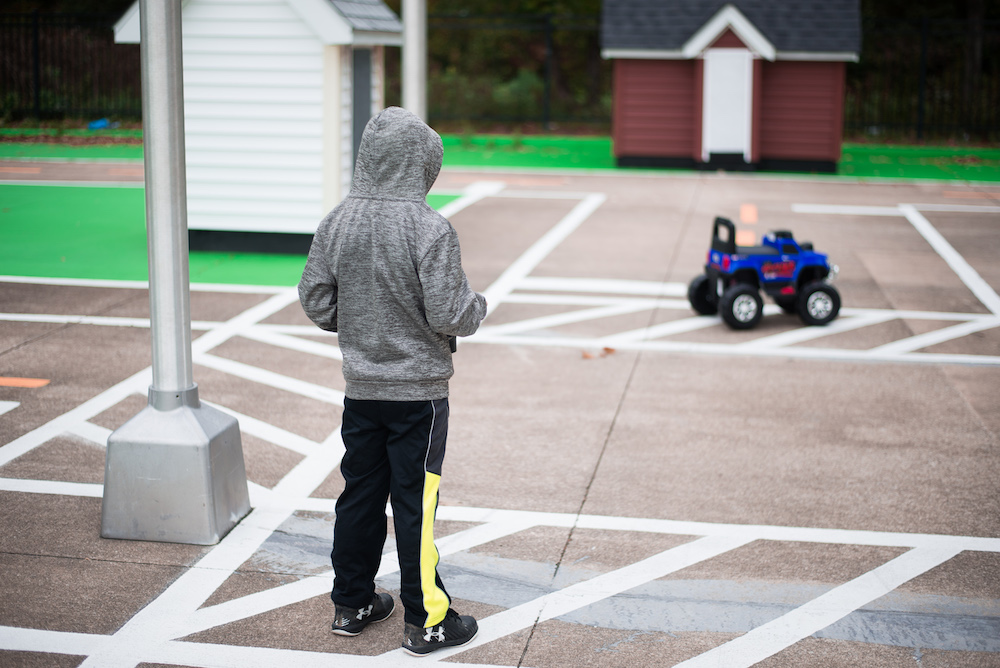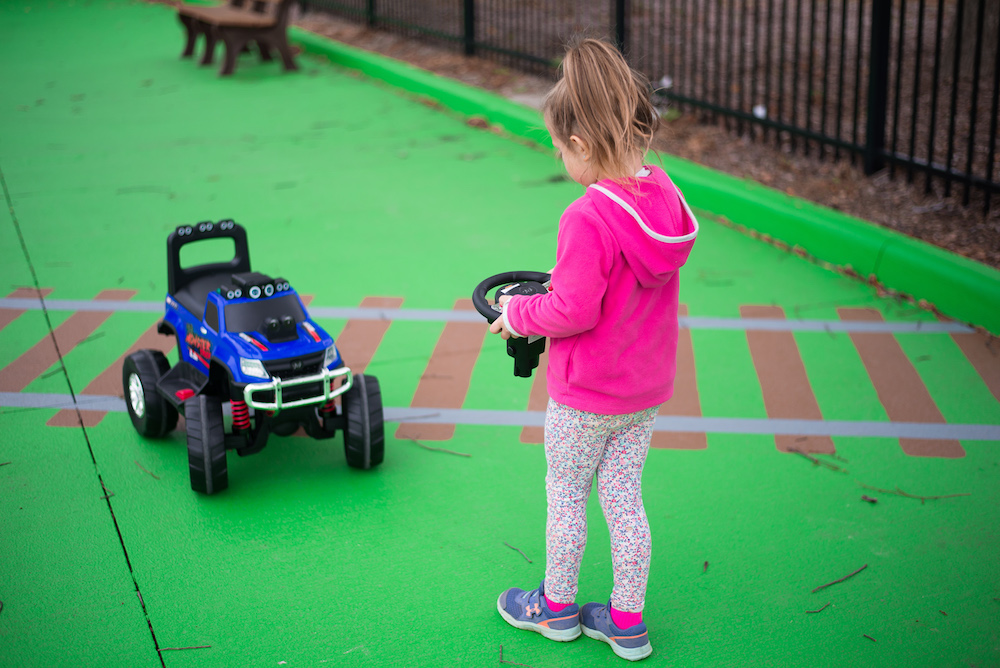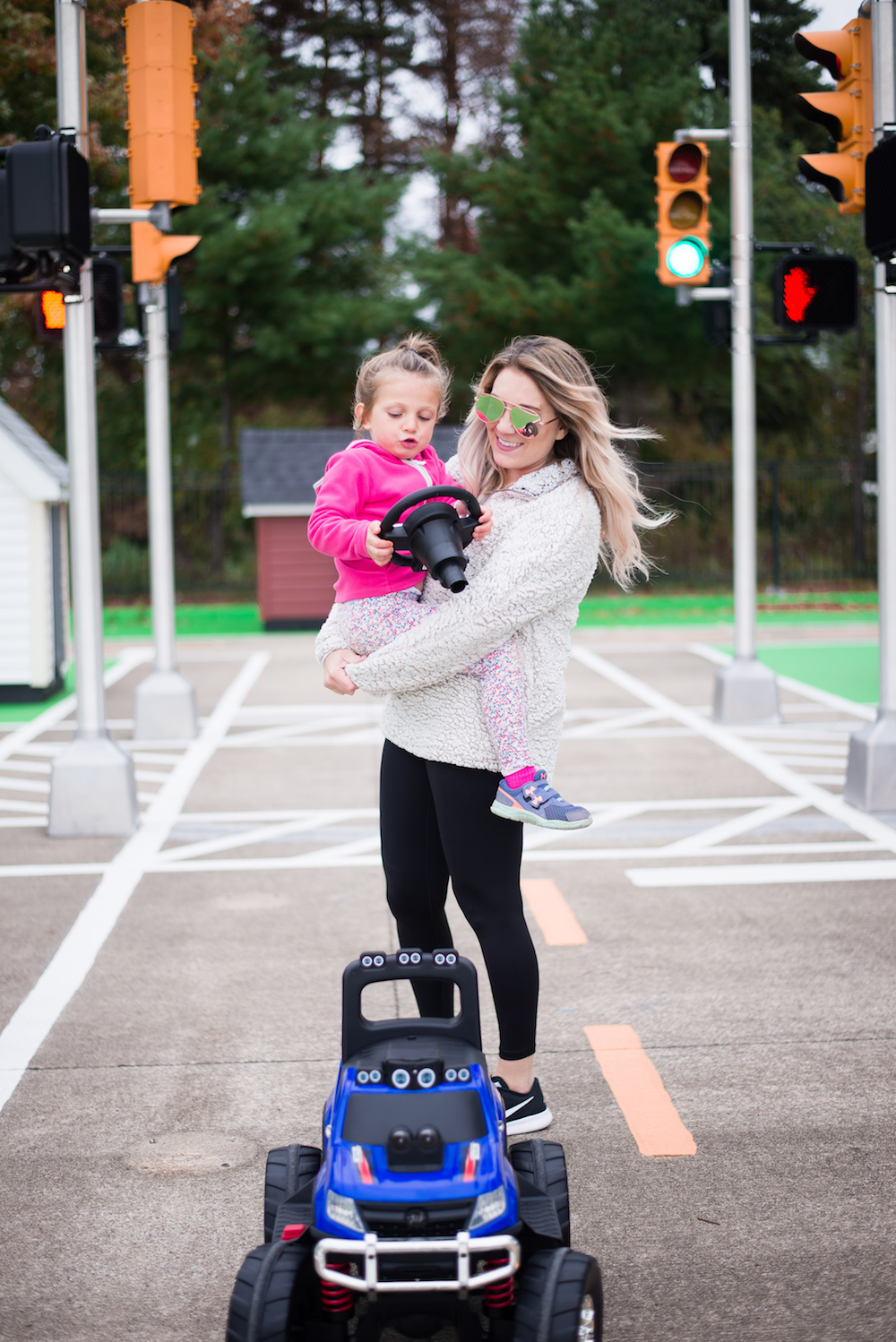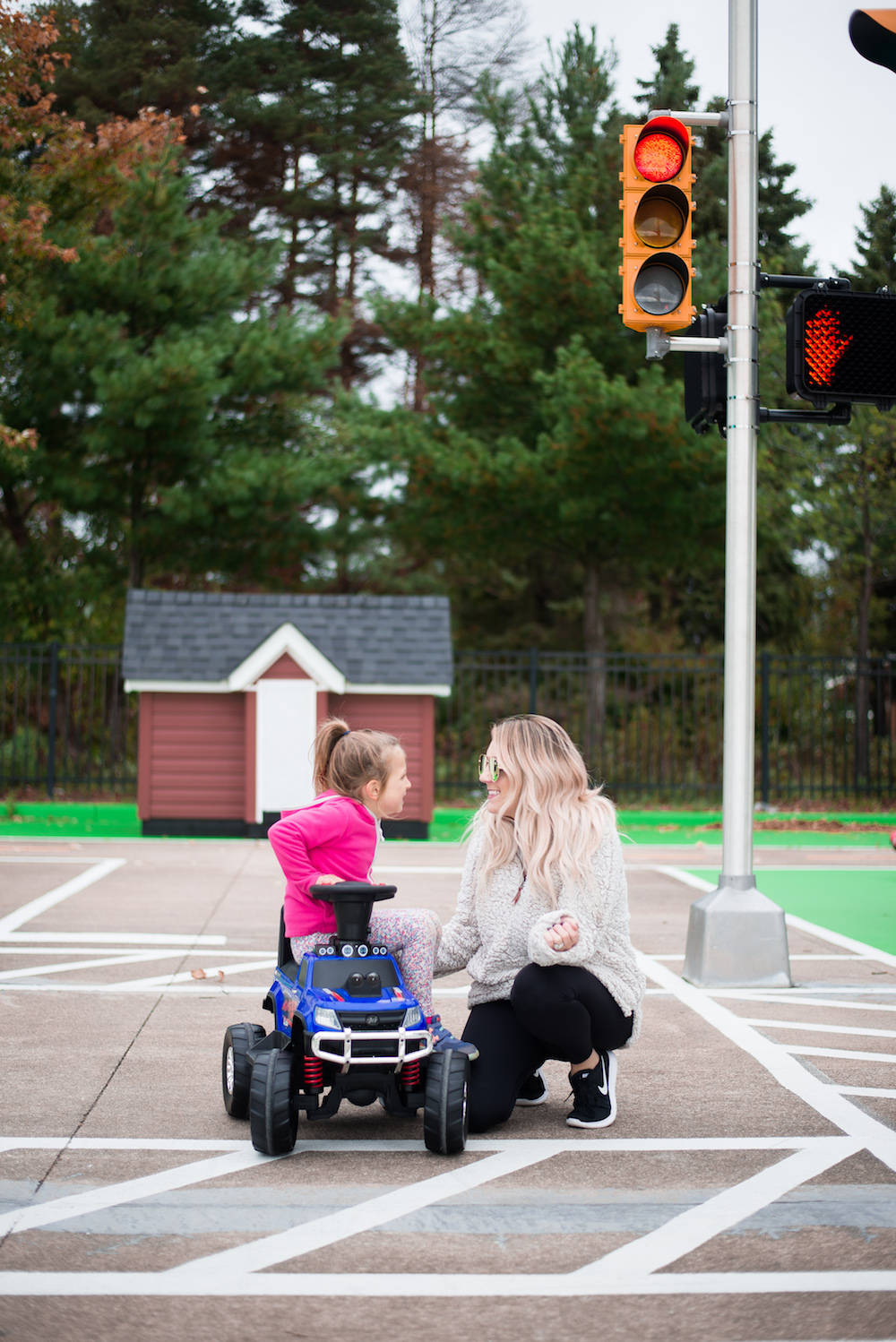 Be sure to check out the Huffy website for more of their awesome gift ideas!
 Which one do you think your kiddos would love to find under the tree?!