Thank you to Progressive for sponsoring today's discussion.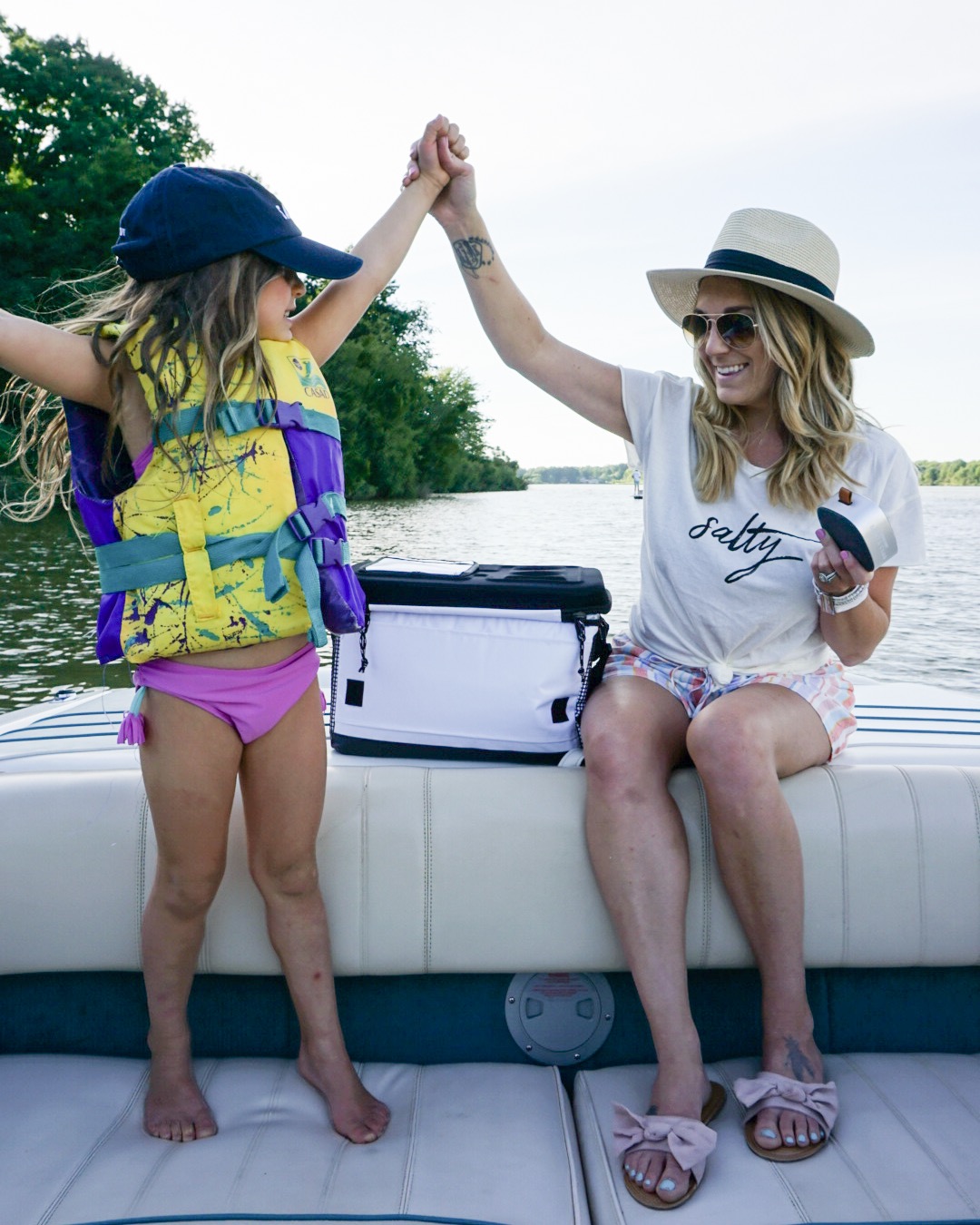 When we moved into a lake community a few years ago, getting a boat wasn't something that was even on our radar. We had just transitioned from military to civilian life, moved for the 4th time in 7 years, and welcomed a new baby.
 But as fate would have it, an opportunity presented itself and it was an opportunity we couldn't pass up. So next thing we knew, we were boat owners! 
I knew nothing about owning a boat and honestly, I still don't know about a lot of the logistical things. I don't drive it; I just make sure everyone is safe and has a good time while riding on it. I had my boating license in college and one day when I find the time, I'll renew it! But you know, 3 kids has made it a little bit of a challenge!  
But when Progressive approached me about joining the Progressive Boat Club, I was excited to learn more about their tips and tricks and share about the things I did know. This was the inaugural season of the program and I feel very honored to be apart of it! 
So here's what our experience has been thus far: 
The first step before launching our boat was taking the title to the DMV and having it switched it over into our name.  
Next, we had to purchase boating insurance (a million dollar umbrella policy is required by our HOA). We contacted our bank, who partners with Progressive, and signed up for our insurance policy. They were super helpful in the process and explained everything thoroughly (first timers here!)
Once we did that, we had to get the tag from the HOA (lake association division) and reserve a slot at the Marina to dock it. They gave us a tag for the boat, boat trailer, and dock and after that, it was finally time to put her in! (Our boat still doesn't have a name so if you have any ideas, let me know haha)
I'll be honest with you; owning a boat can be nerve wracking, especially when you have young kids. But there are a few things we do to make sure everyone is safe and this mama bear can worry as least as possible! So stay tuned for more on that later this summer 🙂 
Do you own a boat? Are you looking to buy a boat? What are some questions you have or some things you do (if you own a boat) to make it a safe and enjoyable trip for everyone?