Ok for real though, how is it already SEPTEMBER? I seriously feel like it was just Christmas and before we know it, it will be. Santa's elves better start getting that workshop ready…And anytime this Georgia heat wants to knock it off, that would be great too. Mama wants to wear her fall stuff!
But this month is going to be a crazy and exciting month for so many reasons. It's also going to be a little challenging but I'll get to that later. There are going to be plenty of September shenanigans for sure…
For starters, we made the spontaneous decision to go to Lake Norman this weekend. My family will be there too so it will be nice to spend some time with them and our friends. I ordered some super fun rafts and I can't wait to get on the lake. Except someone freaked me out once and told me there are alligators in the lake and I would be lying if I said I don't get creeped out when I think about it. Anyone know if there's any truth to this?! Tell me it's fake… but for real…
We're ONE week out from NFL season kicking off and I am SO excited! In case you missed it, I'm participating in the NFL Fan Style Fantasy Football League with 7 other bloggers and I'm pumped. I'm ready to bring home the bacon! I had so much fun drafting with all of the ladies and I have to say, I think my team is pretty stacked. And there may or may not be an opportunity for you to win something next Thursday too so stay tuned…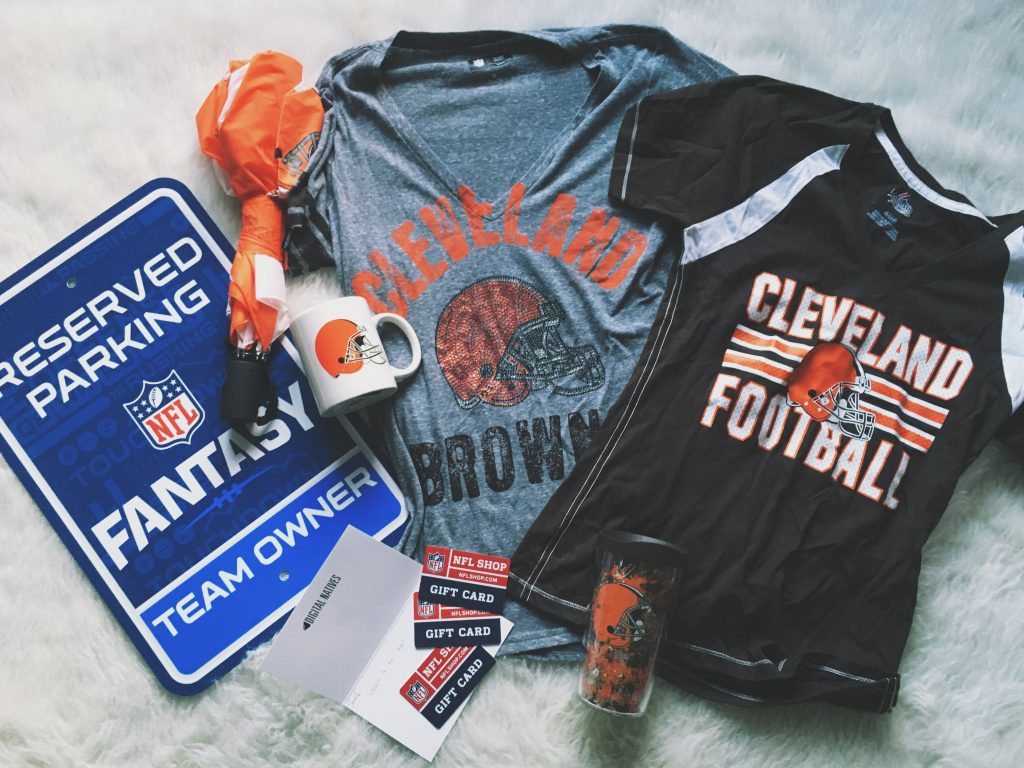 We've been in the full swing of things with soccer practice and games start in a few weeks too. I'm not a huge soccer fan but of course it's different when you're watching your baby play. He seems to love it and I'm excited to see how he progresses in the sport!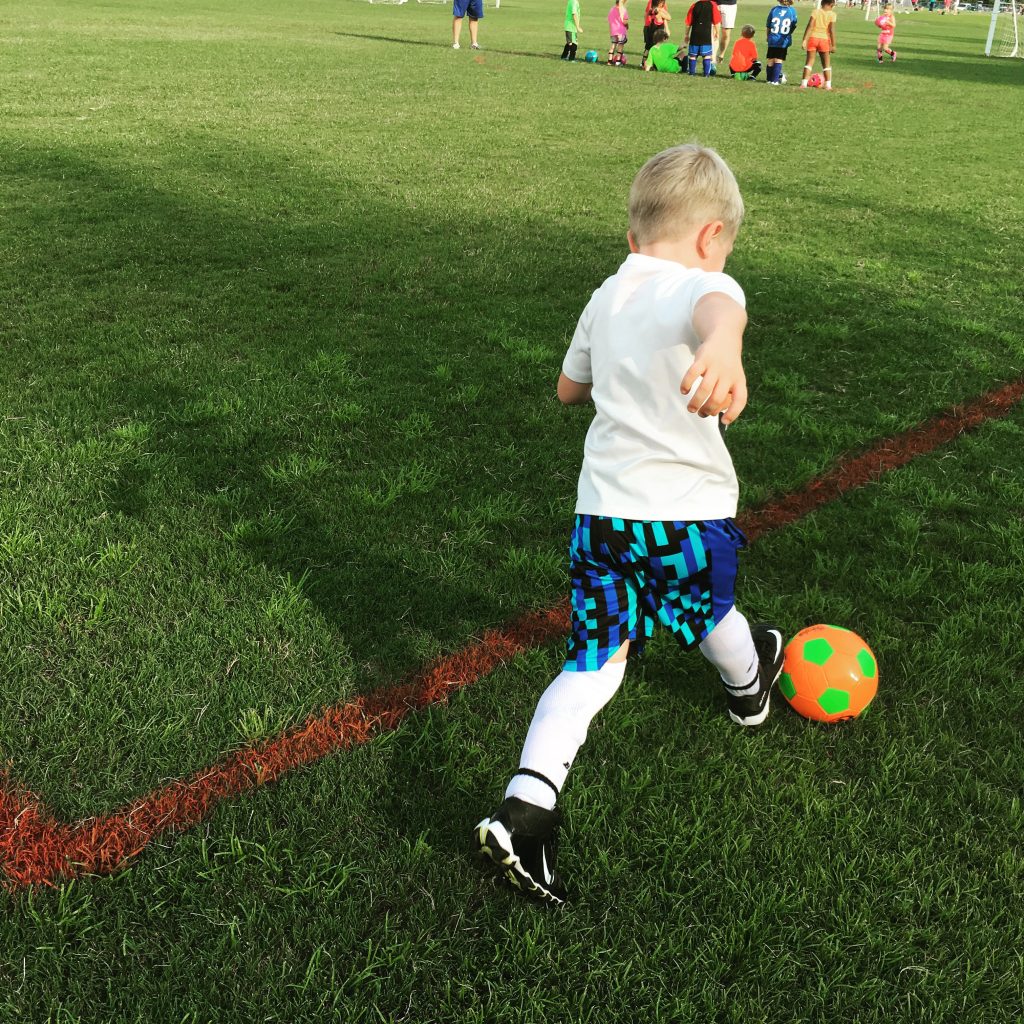 The kids and I are also flying home in a few weeks for one of my college roommates's wedding! I can't wait to see everyone and I'm hoping that it's a cold weekend and I can get a taste of fall while I'm there. Unfortunately I'll be flying solo since hubs will be away for his 5 week training course, which is what I was talking about when I mentioned this month will be challenging. There will be little to no communication over those 5 weeks so I'm hoping for everyone's sake it flies by. (Throwback pic to last time I flew alone with them! So tiny!)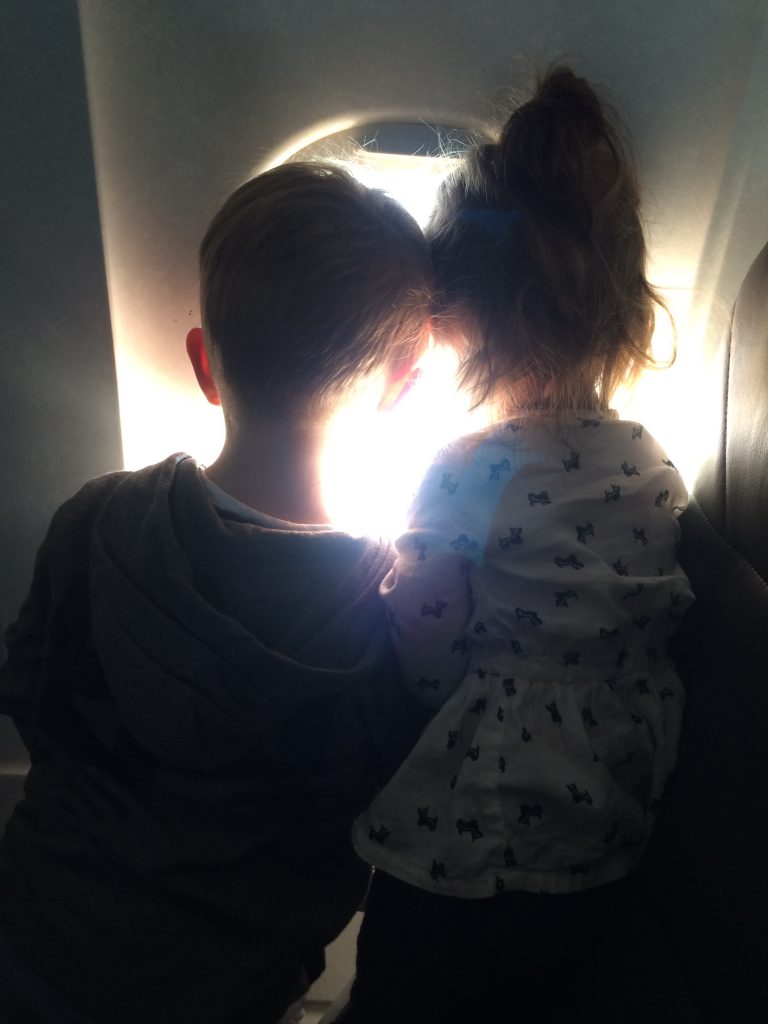 Our house is also still on the market and we buried a St. Joseph statue in the front yard yesterday. We aren't in a super hurry to sell because I don't know where the kids and I will go if it does sell before January. But part of me just wants out of it and we can figure out the rest as it comes. We've had 5 showings but no offers and the constant cleaning and running home and taking the dogs etc takes a toll on everyone.
The house is a mess and I need to pack for the weekend so homegirl is OUT! Have a wonderful weekend and be sure to follow along on Snapchat and Instagram! xo