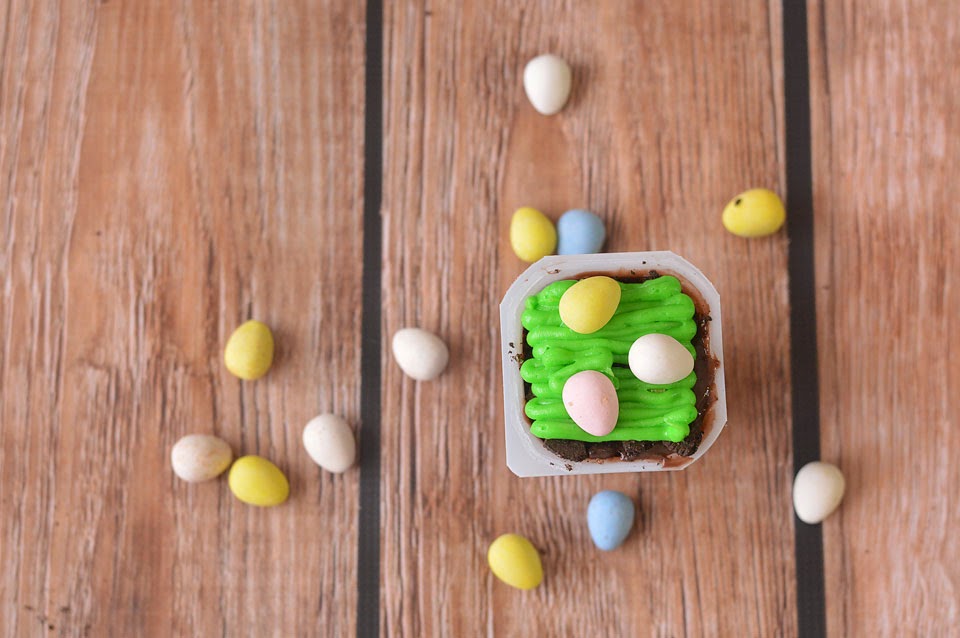 I can hardly believe that Easter is right around the corner…I feel like it was just Christmas! And although we don't have any family near us or any visiting for the holiday, the show must go on, right? So we plan to celebrate Easter with our closest friends, tons of yummy food, and easy to make desserts!
Since the weather in Georgia will probably be in the 80's (WOO!), we will most likely celebrate with a BBQ. Traditional Easter dinners used to consist of ham, potatoes, macaroni salad, etc… but an easy and quick BBQ is more my style now.
I wanted to serve a dessert that adults and kids alike could enjoy. One of my favorite things growing up was "Dirt"; you know, with the gummy worms, Oreos, etc? Which when you think about it sounds kind of weird (worms??) but as a kid, it was super fun and creative.
Well to keep up with the holiday spirt, I decided to make individual Dirt cups… with an Easter Egg Hunt on top of them! These SUPER Snack Pack pudding cups were the perfect size to make them right in the cup, which made my life ten times easier 🙂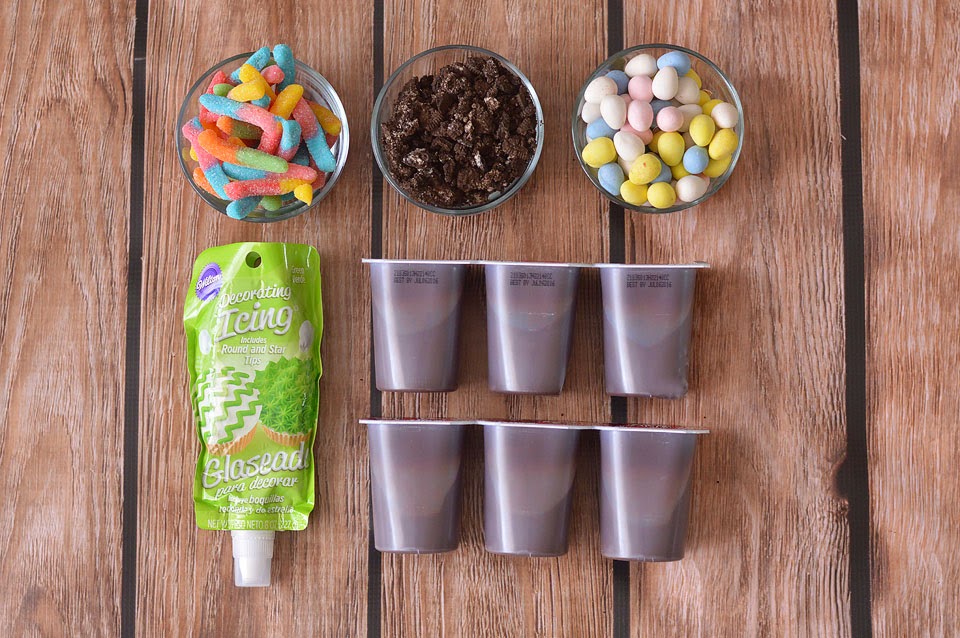 Ingredients: 
6 SUPER Snack Pack chocolate pudding cups
20 Oreos (crushed)
1 pack of gummy worms
1 package green icing
1 pack mini eggs
Directions: 
1. Peel off wrapper of SUPER Snack Pack.
2. Mix a spoonful of crushed Oreos into pudding.
3. Bury 2-3 worms under pudding and Oreo mix.
4. Top with another spoonful of crushed Oreos
5. Add green icing to cover pudding mixture.
6. Place 3 or so eggs on top of grass.
7. Let chill in refrigerator for at least one hour before eating.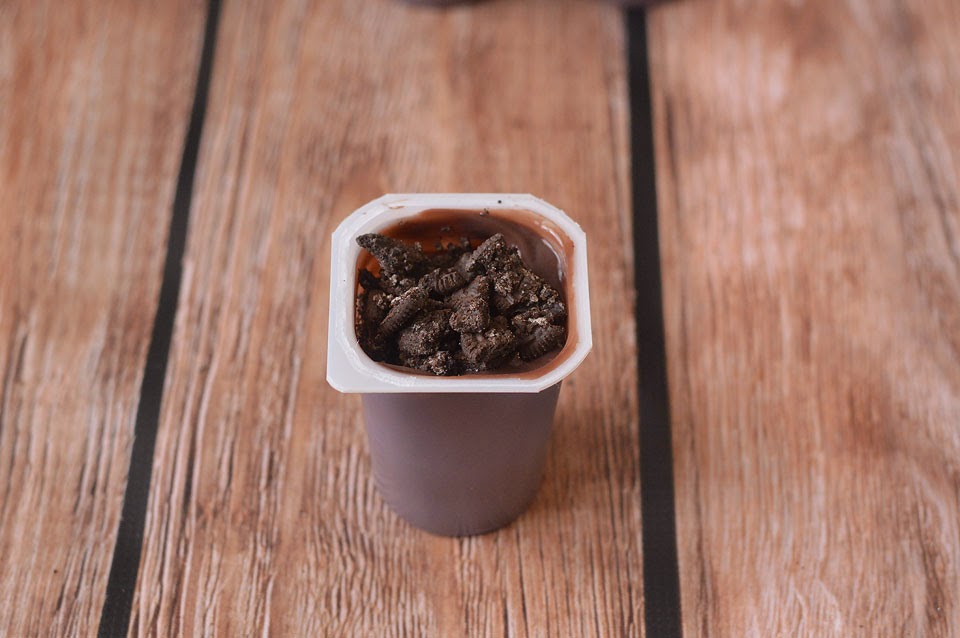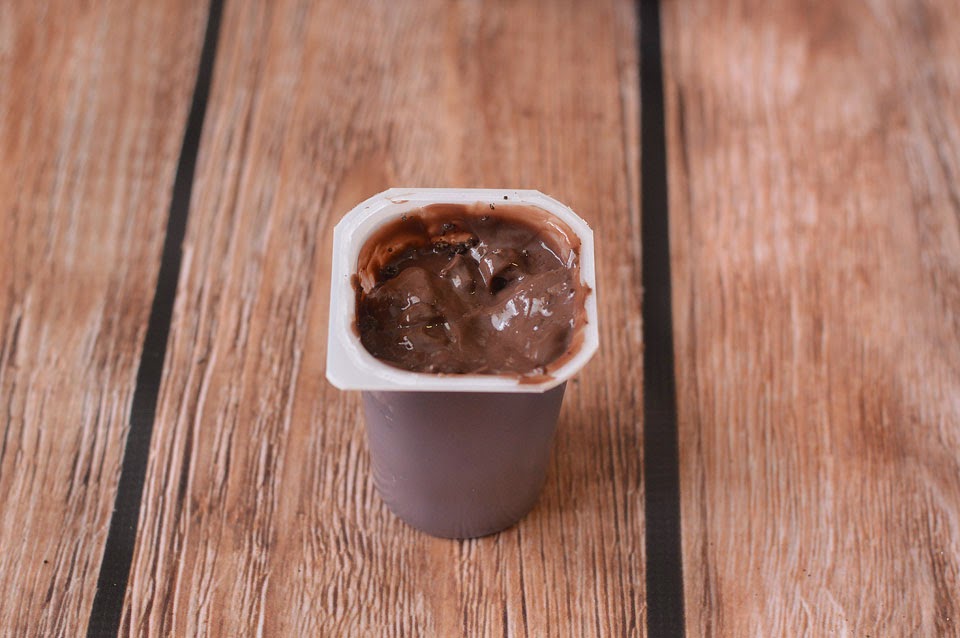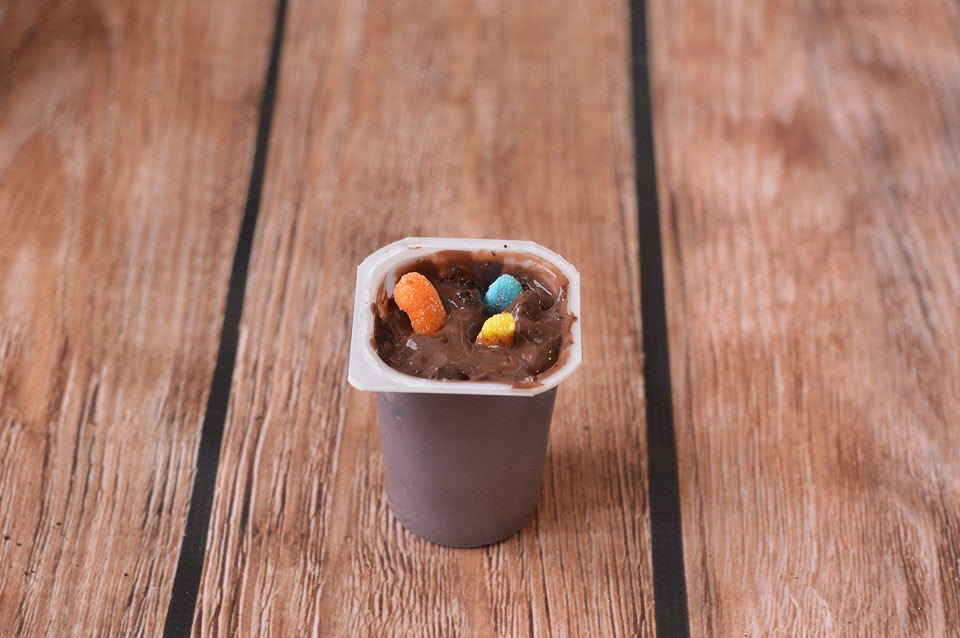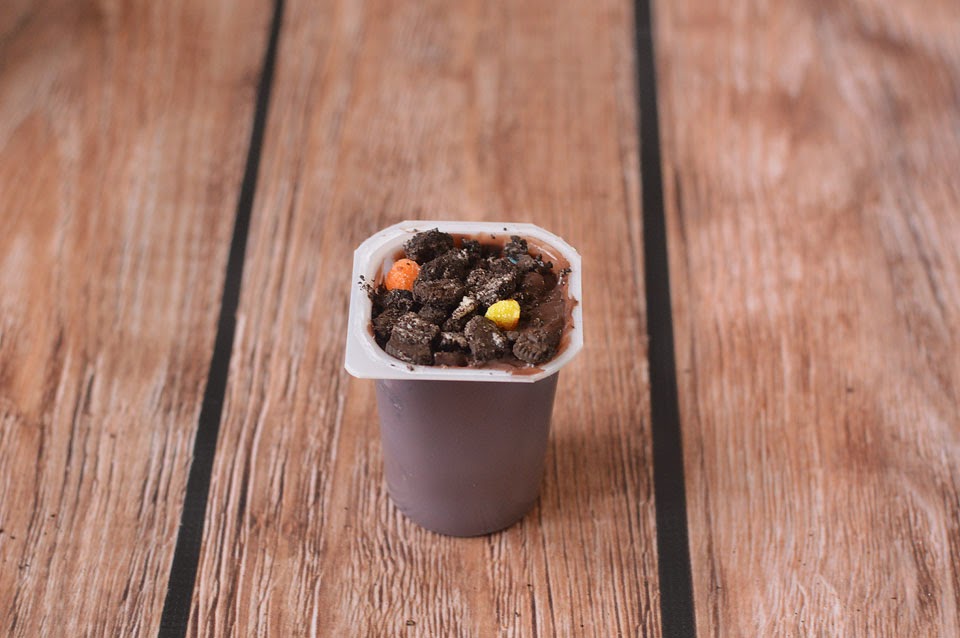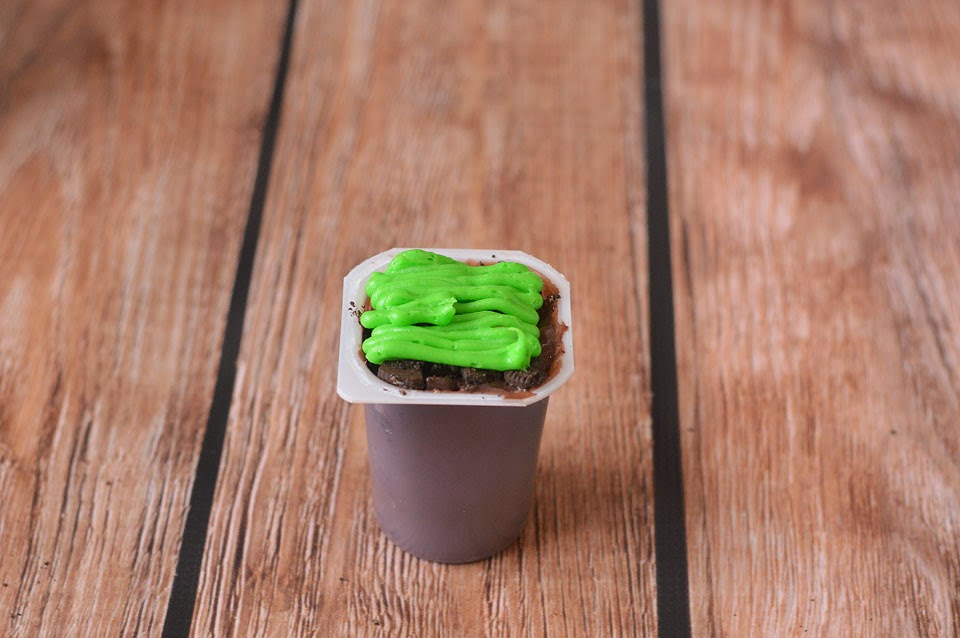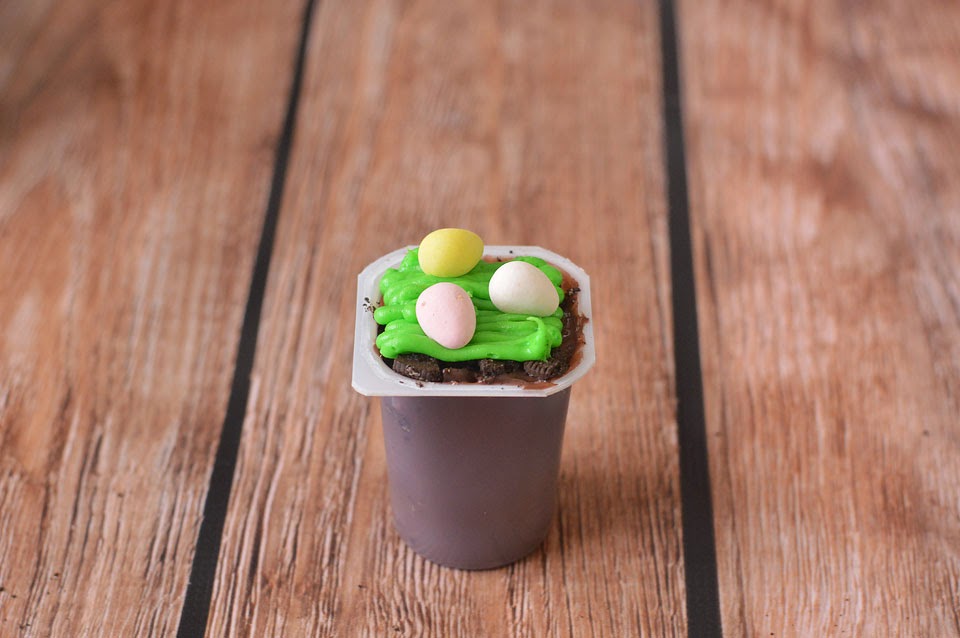 Super easy and super fun, right?!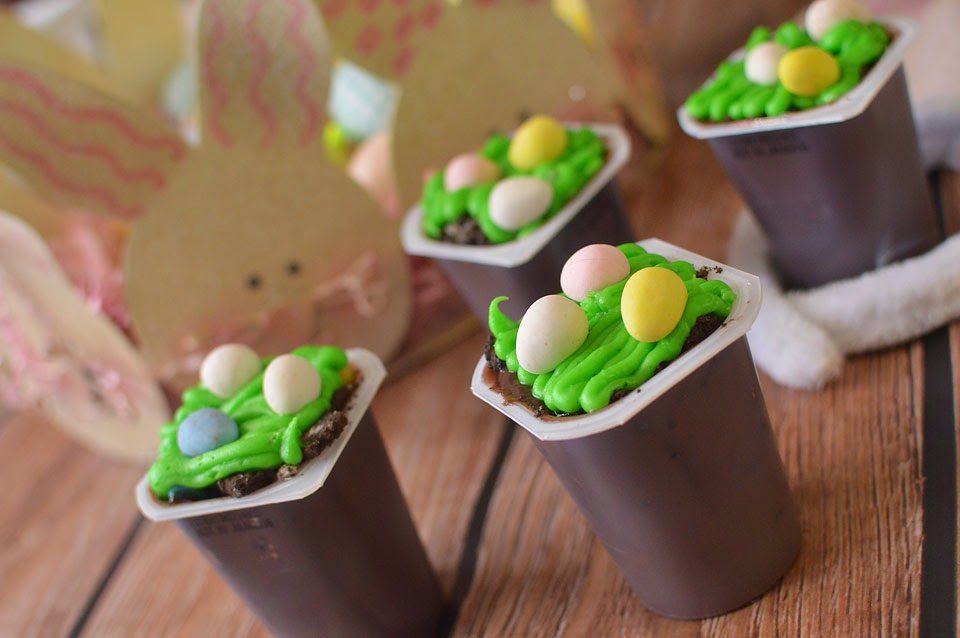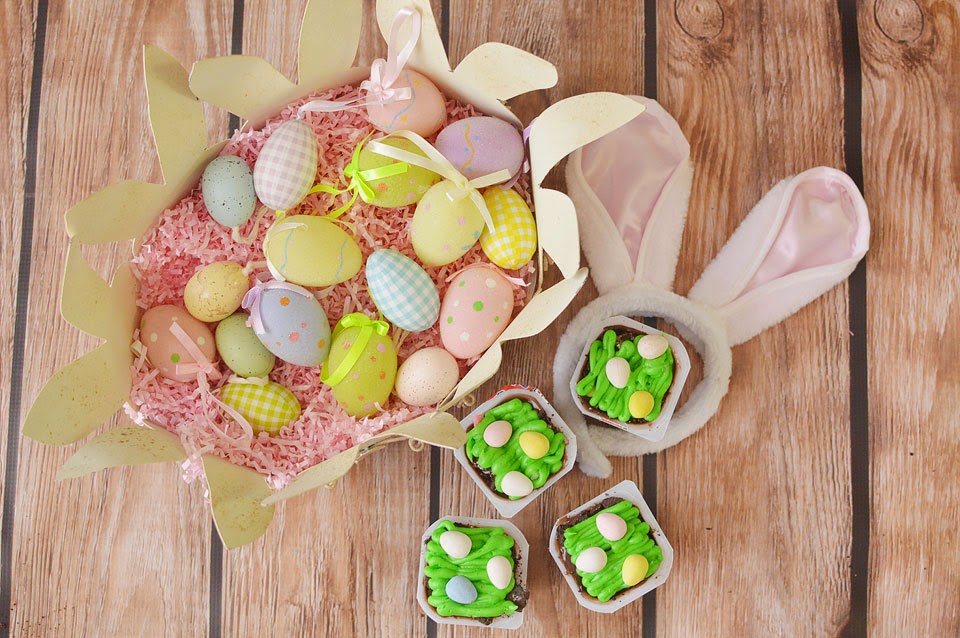 These Easy Easter Egg Hunt Pudding Cups are the perfect addition to your Easter spread. And even better? You can pick up all of the ingredients on the way to your Easter celebration and make them when you arrive. Try them out and let me know what you think!!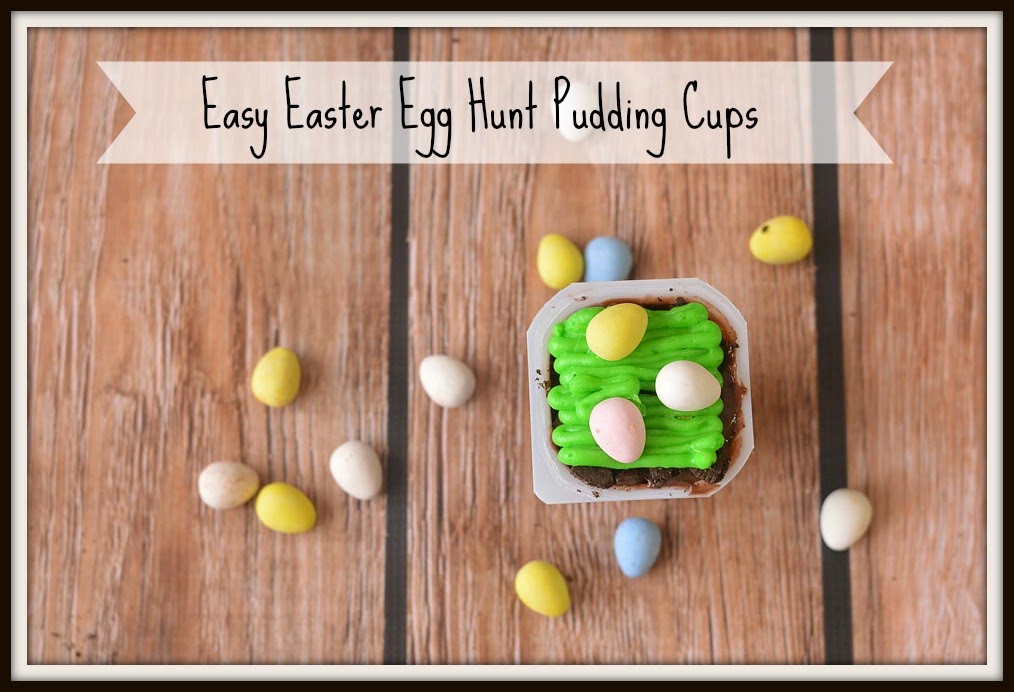 What are some of your favorite Easter meals or desserts?? Do you keep it simple or go all out?