I'm sharing #JOHNSONS in my life as part of a JOHNSON'S® sponsored series for Socialstars™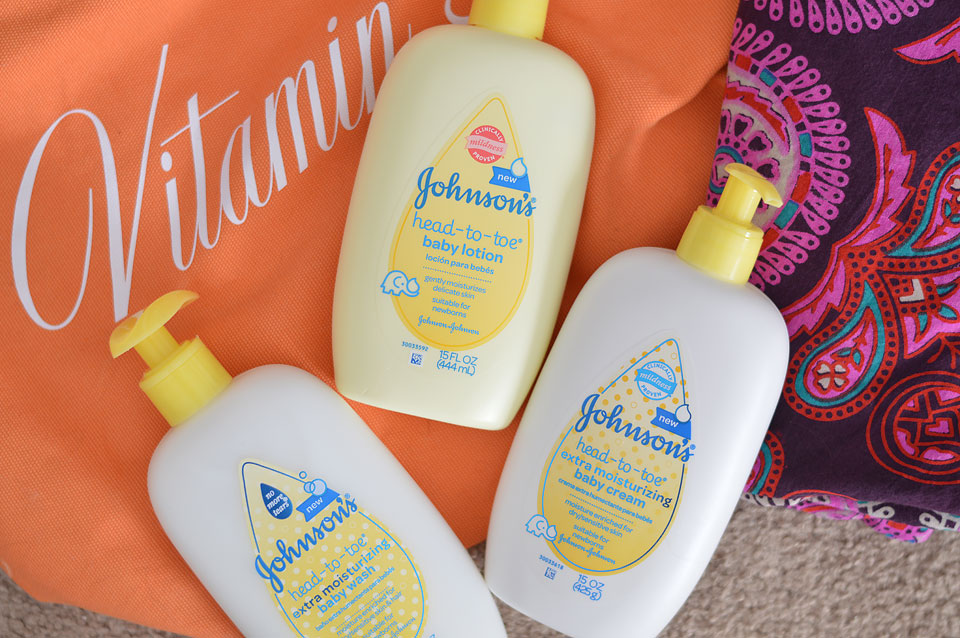 I'll be honest; going to the beach with children can be a challenge. I'll never forget the first time we tried to go with two kids. P was a few months old and was still breastfeeding. I tried to nurse her under a cover and there was sunscreen and sand everywhere. It was seriously a hot mess (no pun intended). I was also really nervous (I mean, I'm still nervous) about not applying enough sunscreen and them getting burnt. P has my skin (olive, tans easily) and N has my husband's skin (pale, burns easily), so I really tried hard to make sure they were constantly lathered and protected from the sun.
So how do you make it more enjoyable? How do you make sure you're protecting your babies not only during your time outside but after you come back inside as well. Their skin is so sensitive and it's so important to keep their skin protected inside and outside while on vacation. Did you know your baby's delicate skin is up to 30% thinner and loses moisture 2x faster than yours. I didn't! I knew it was sensitive but I had no idea it was this sensitive!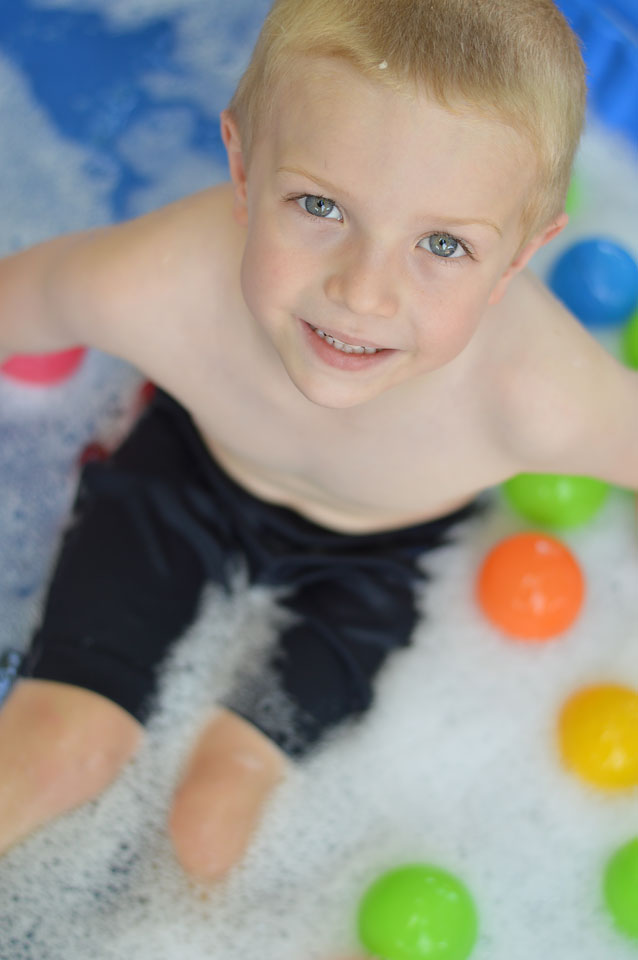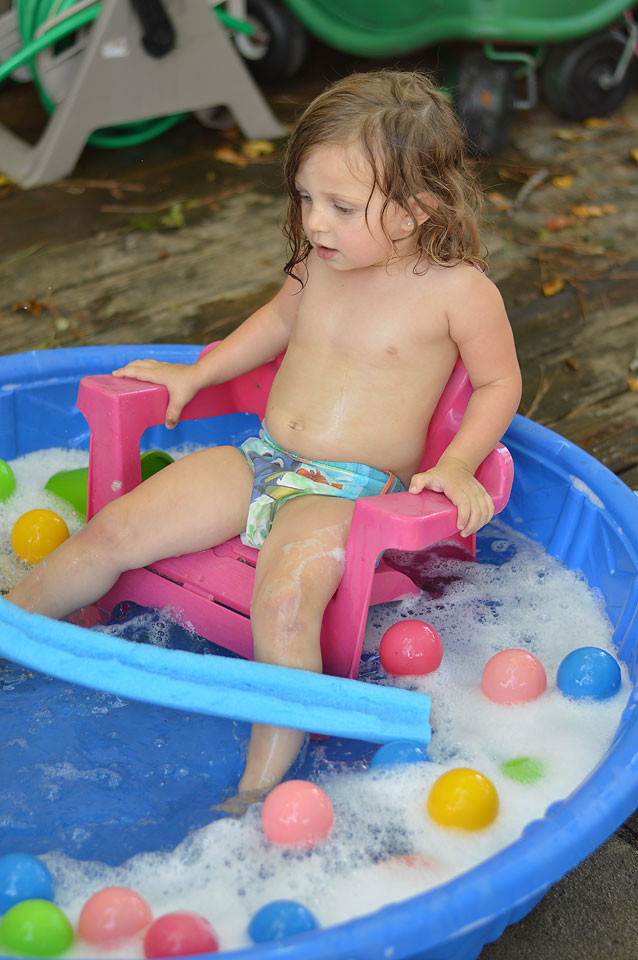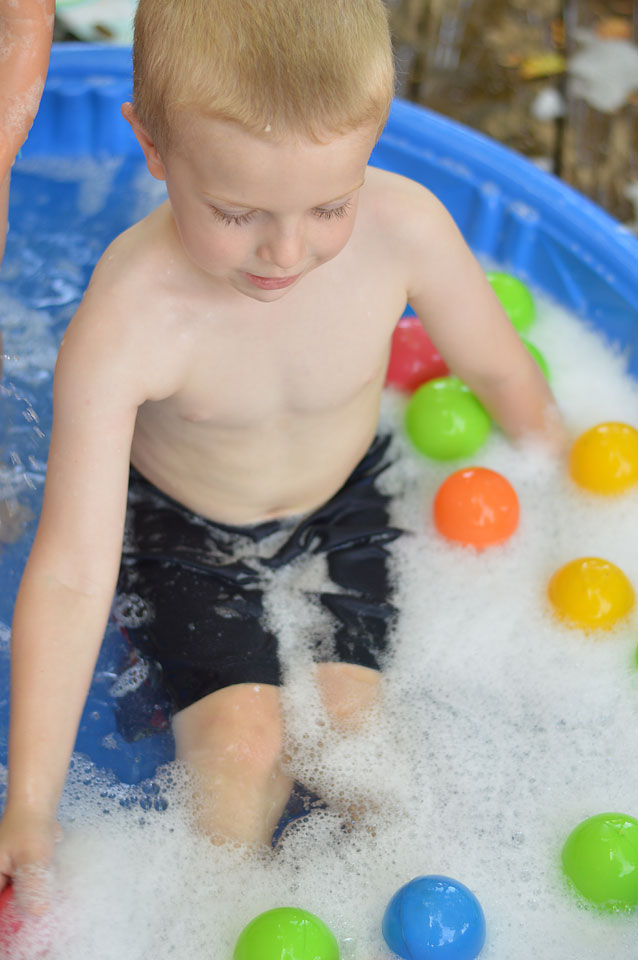 I've always used JOHNSON'S® products on my babies, from birth until now. They've always been a brand I can trust, products that I've relied on to help me learn the ropes of parenting. So when we head on vacation, I always make sure to bring them with us. So can you imagine my excitement when I heard about their new products!?
They recently introduced JOHNSON'S® HEAD-TO-TOE® Extra Moisturizing baby wash, JOHNSON'S® HEAD-TO-TOE® baby lotion, the complement to their #1 selling HEAD-TO-TOE® baby wash, and JOHNSON'S® HEAD-TO-TOE® Extra Moisturizing Cream (my personal favorite). You can see more on the sensitive skin bath routine here but when you're on vacation and spending most of the day in the sun, I highly recommend using these products (regardless of your baby's normal skin state). Did I mention it smells amazing?! And it also has no dyes, parabens, phthalates, or soaps…super happy about that too.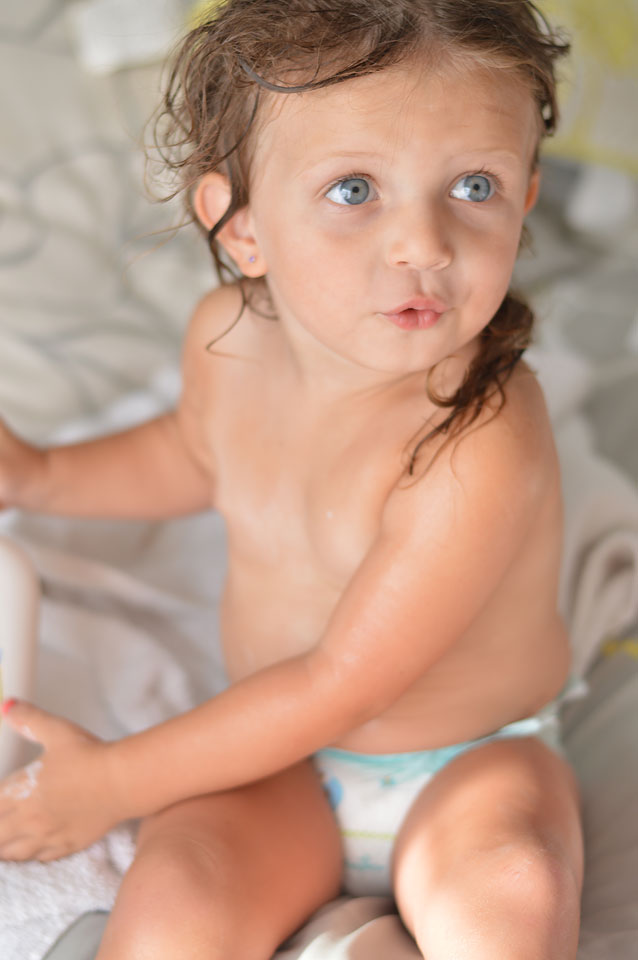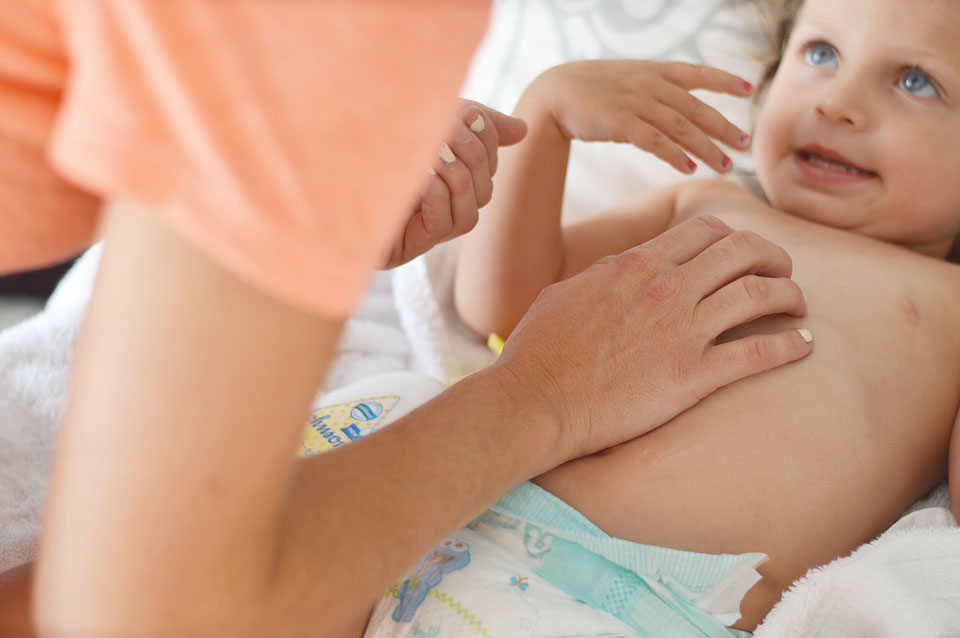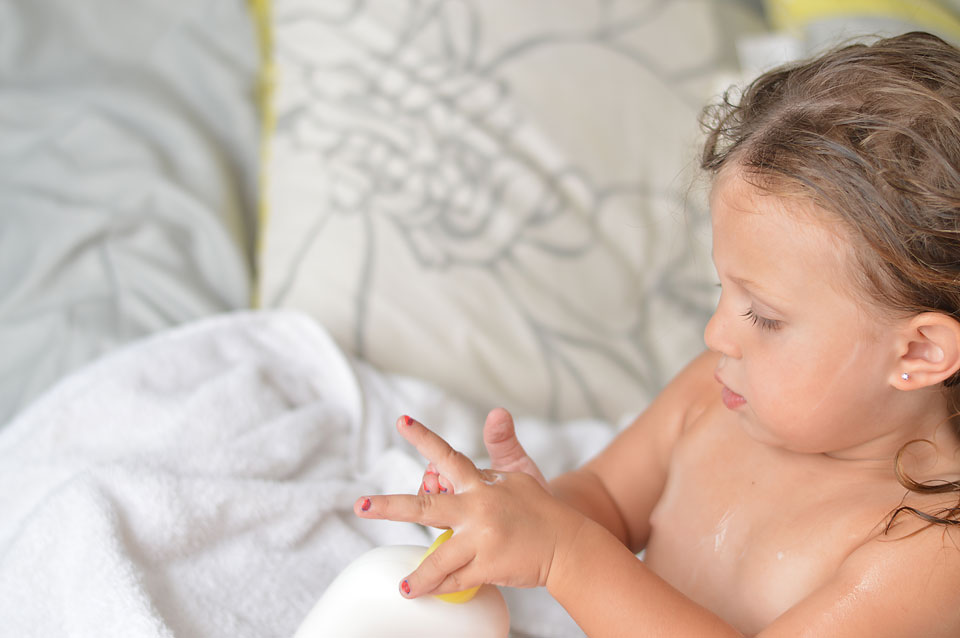 Other ways to keep your baby's skin safe from the sun?
-Wear a hat and sunglasses.
-Apply sunscreen every hour, even on the cloudy days (even better if it's 10-15 min before going outside).
-Always have an option for shade.
-Stay hydrated (yes, that matters when it comes to your skin!)
-Limit sun time; take breaks and find an activity indoors or in the shade.
-Avoid direct sunlight between 10 am-3pm.
Most sun damage is done before the age of 18, so it's important that we take care of our babies and their skin now. Isn't it crazy that we have these responsibilities that will affect them for the rest of their lives? It's a lot to put on our shoulders but as long as we're taking the right steps and doing the best we can, they'll turn out just fine.
How do you keep your baby's skin safe from the sun, while outdoors and then indoors afterwards?