Pink and Blue Babble Boxx: Products for Mama and Baby
This post is sponsored by BabbleBoxx.com.
Anyone else love trying new products?! I love hearing about new things and even more so when they're things I actually NEED. And since I just had our newest addition a few weeks ago, this box of goodies from Babble Boxx couldn't have come at a better time!
Babble Boxx isn't a subscription or service or anything so before you hit that "x" up in the corner, hear me out. It's simply a curated box that includes a ton of different things for influencers to try and test. And of course, share my honest reviews and thoughts about them.
This box contained all things relevant for me and baby! So let's get started: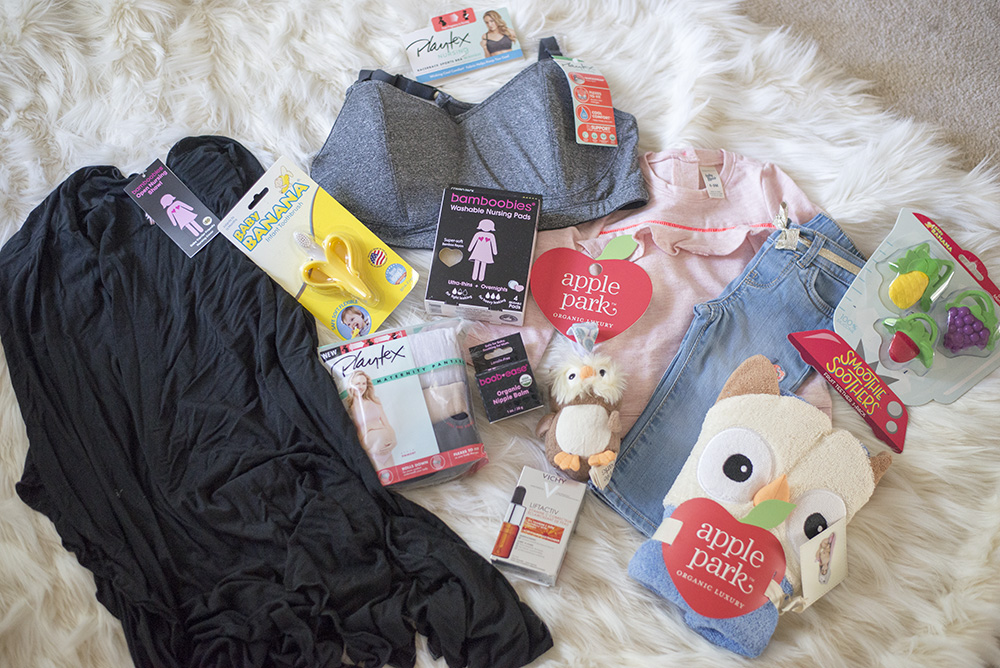 FOR BABY:
Baby B'Gosh shirt and jeans: OshKosh has been a brand I've loved and stocked up on since my son was born six and a half years ago. And I think my mom dressed me in OshKosh overalls as a kid too! They offer sizes 3 months-24 months and have the best fabrics and functional clothing for kiddos. This outfit will be perfect for baby P to wear on our weekend outings and family events this winter! You can save 20% off your purchase of $40+ (in store code: 038223 or online code OKBG3550) (Valid through September 30, 2018 Exclusions Apply)
Apple Park Hooded Towel and Rattle: Bath time is one of my favorite times with the babe; is there anything cuter than baby rolls and baby curls?! This organic hooded infant towel is super soft and absorbent and made with 100% organic cotton terry. The rattle is also made of 100% organic cotton and organic corn fiber filling. It's also easy to grip and baby loves the sweet sound 🙂 There are SO many adorable options on the website and you can save 20% off with code BB20.
Baby Banana Infant Toothbrush and Smoothie Soothers Fruit Teethers: Baby obviously doesn't have any teeth yet but when they start to get teeth, it's no fun for anyone. You just want to help soothe them and make sure they're comfortable. These teethers are 100% food grade silicone and have a little place for mama's finger to go. So you can move it around in baby's mouth to help with pain. They're also lightweight enough for them to hold on their own and mimic a pacifier to help with keeping it in their mouth.
It's also important to start good oral hygiene at a young age so this Baby Banana Infant Toothbrush will be a lifesaver. It has soft bristles to massage gums (help with gum pain) and remove sugars. It's also made of 100% food grade silicone, dishwasher safe, and can be put into the freezer for cooling comfort.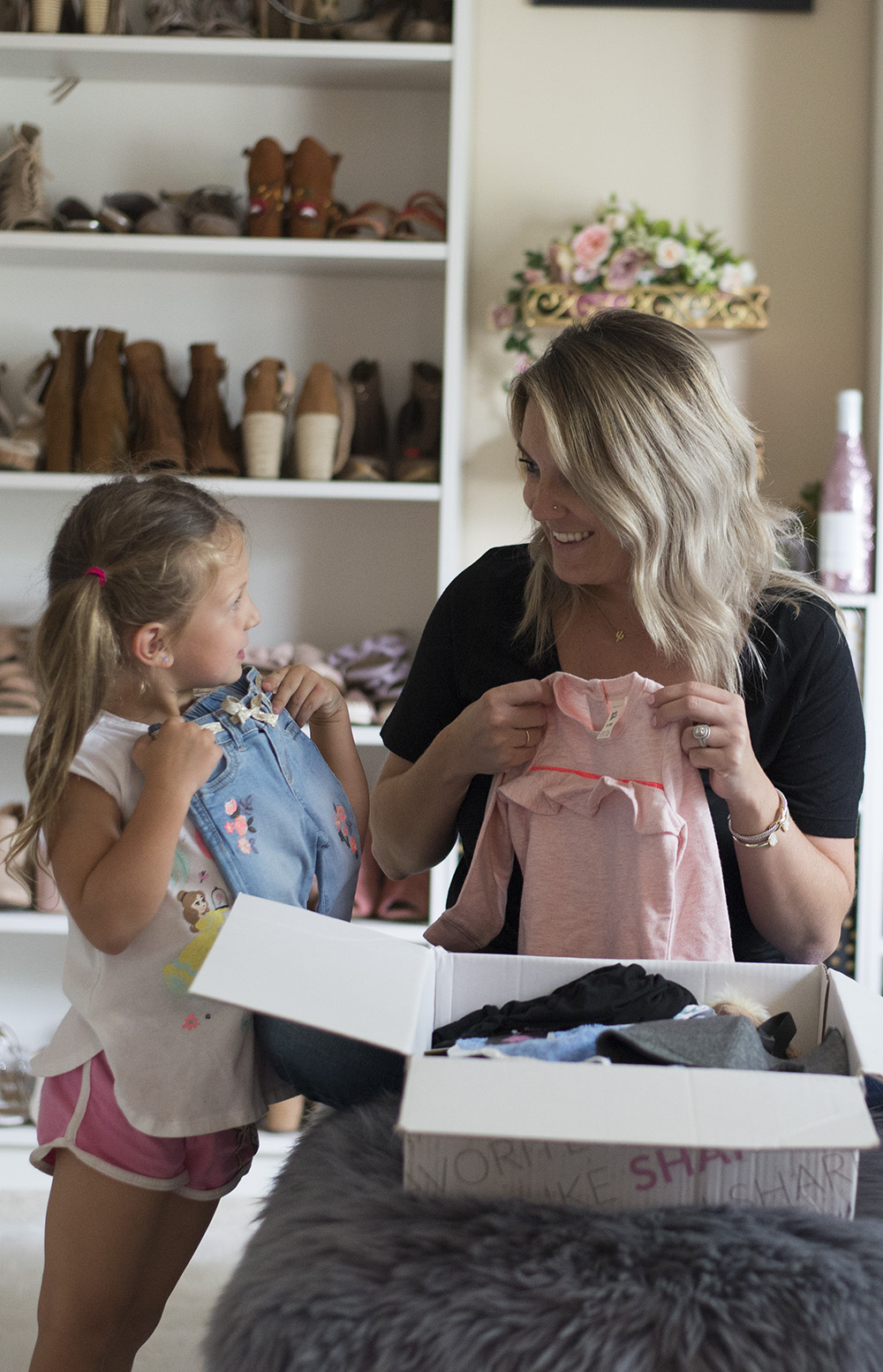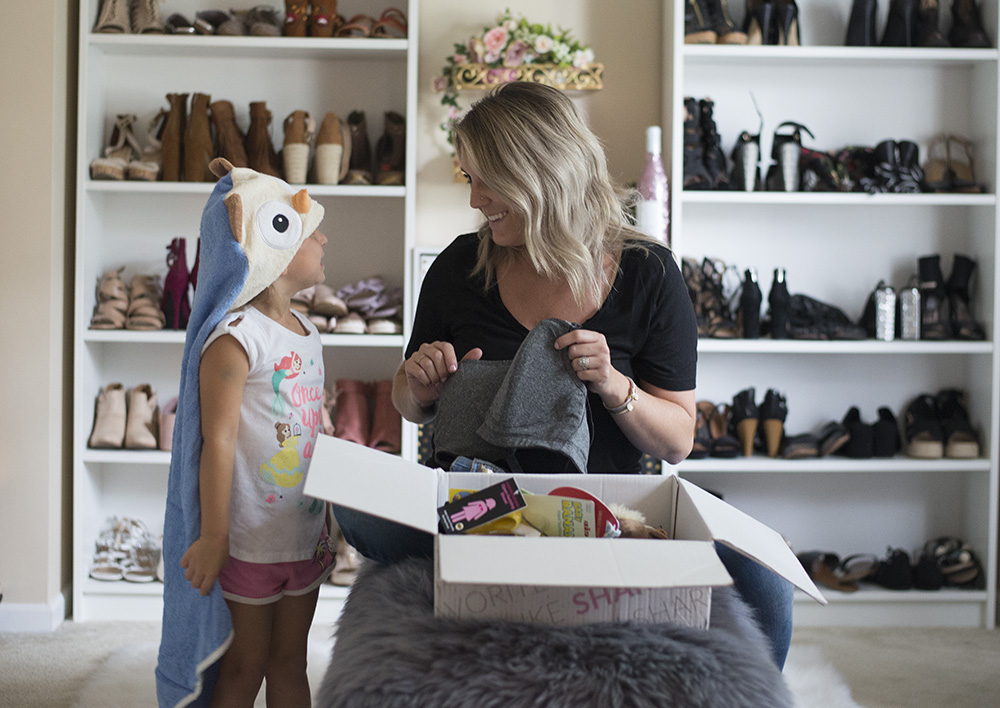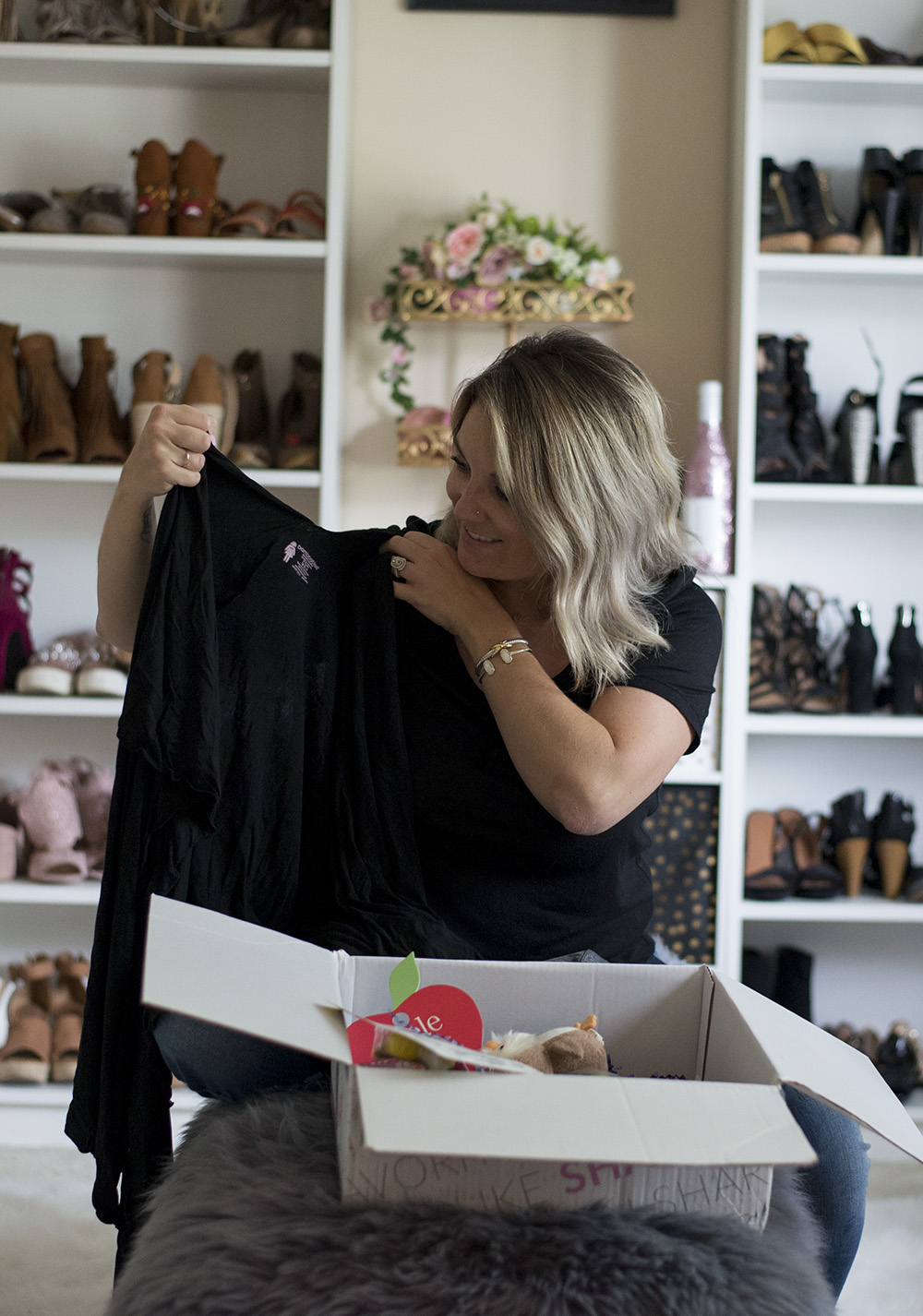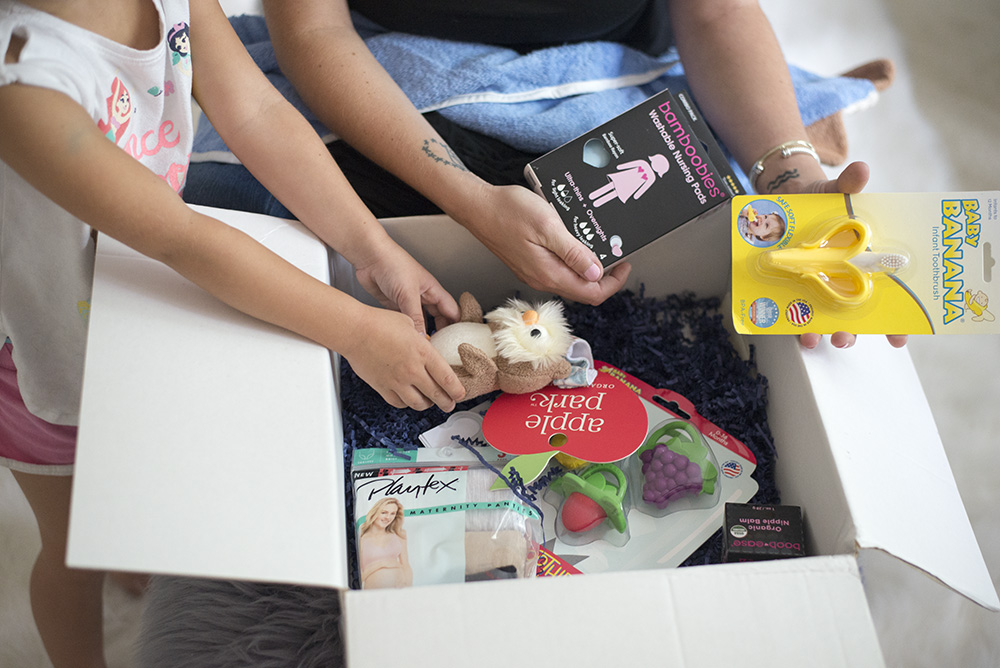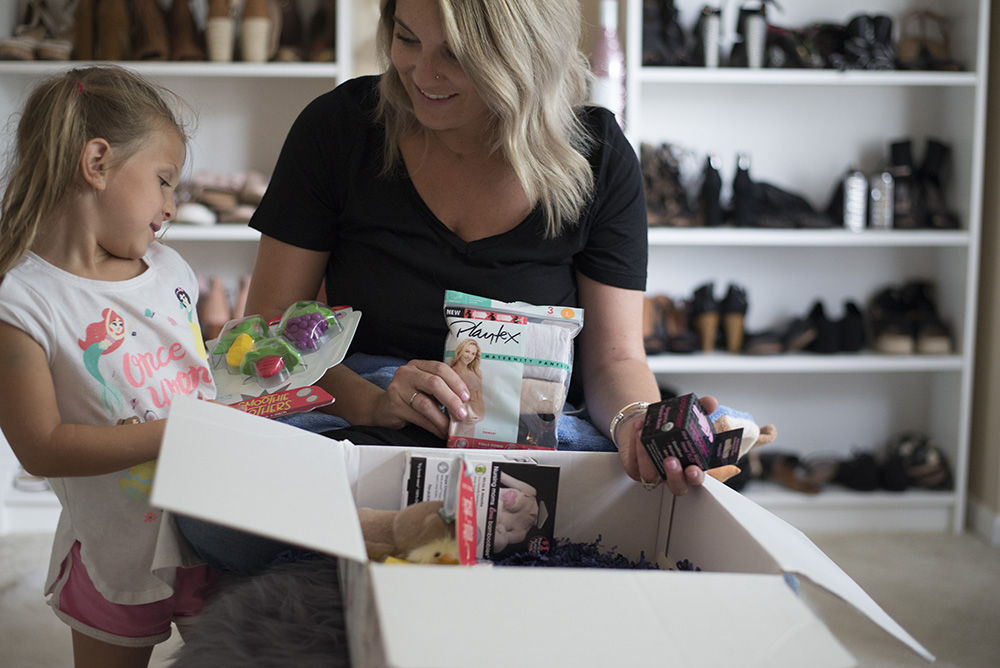 FOR MAMA:
Vichy LiftActiv Vitamin C Serum: Postpartum hormones are NO joke. Seriously, my skin is worse now than it was during pregnancy. So when I saw this product I was super excited to give it a try!  The anti-aging formula contains 15% Pure Vitamin C and Natural Origin Hyaluronic Acid, and is paraben-free/fragrance-free. I like to use it as the last step of my skin care routine before bed and in the morning. It's clinically proven to brighten and tighten skin in just 10 days (think it will help me look less tired too? Haha). You can save 20% off on the Vichy website with code BABBLEBOXX.
Playtex Nursing Bra and Maternity Panty: Finding bras and undies during pregnancy and beyond can be such a challenge. Your breasts are going through a lot of changes and it can be extremely uncomfortable. And there was nothing worse than trying to wear my underwear with my love handles (and belly) pouring out. Not the best confidence booster. This Nursing Sports Bra with Racer Back offers thin foam with cotton lining for comfort and knit-in support zones with extra side sling in cup for additional support and security. And of course the best part, Quickstrap™clips for easy access to nurse baby.
The folded-down modern brief gives you the option to wear it up or fold it down. The material is super soft and comfortable and perfect for everyday wear during and after pregnancy.
Bamboobies Reusable Nursing Pads, Nursing Shawl, & Boobease 100% Organic Nipple Balm: Breastfeeding is one of the most amazing but also one of the most challenging things I've ever done. It can be painful, stressful, and exhausting. But the bond is absolutely priceless and the fact that I'm providing for my child is truly amazing. But having the right supplies can definitely help make the process easier.
These Bamboobies Reusable Nursing Pads are a must have because believe it or not, your breasts will leak. And usually at the most inopportune times. So I literally wear nursing pads all-day everyday. These are machine washable so hello convenience. There were also two different varieties depending on how absorbent you need them to be at that stage of nursing.
Nursing shawl: Nursing in public doesn't bother me so much anymore but it certainly was a challenge before baby and I got more comfortable. This makes it easy to nurse whenever you need to… because you're already wearing the cover!
Boob-ease organic nipple balm: cracked nipples are the worst and they can happen, especially in the first few weeks. It takes a little while to get the hang of nursing for you and baby, so this helps keep the nipples soft and supple. It's also Lanolin-free and 100% organic, and safe for baby to ingest.
You can check out all of the products on their website and save 30% off sitewide with code FREE30! 
And there you have it! I hope these will help any new mama and baby find a solution to some of the things that come up during the first few weeks and months of welcoming baby! And congratulations, mama. Welcome to the beautiful club of mommyhood 🙂