Tea Party Pregnancy Announcement
When we found out we were expecting baby #2, I wanted to announce it in a cute way, but something I hadn't seen before. Since the saying goes "tea for two and two for tea" I thought why not do a tea party pregnancy announcement?! And because we already had the table and chairs, it was super budget friendly and easy to pull off with a toddler!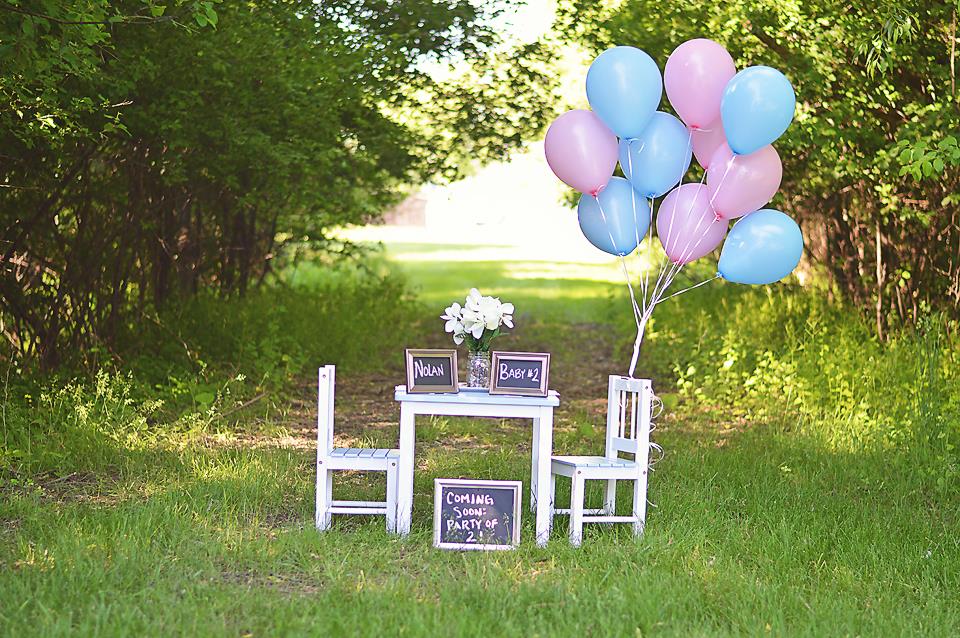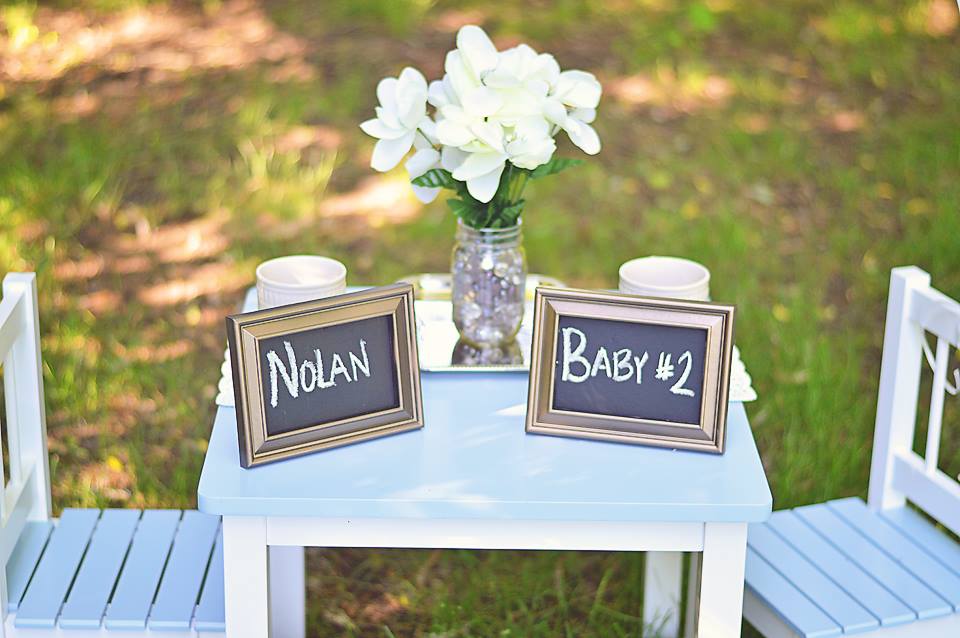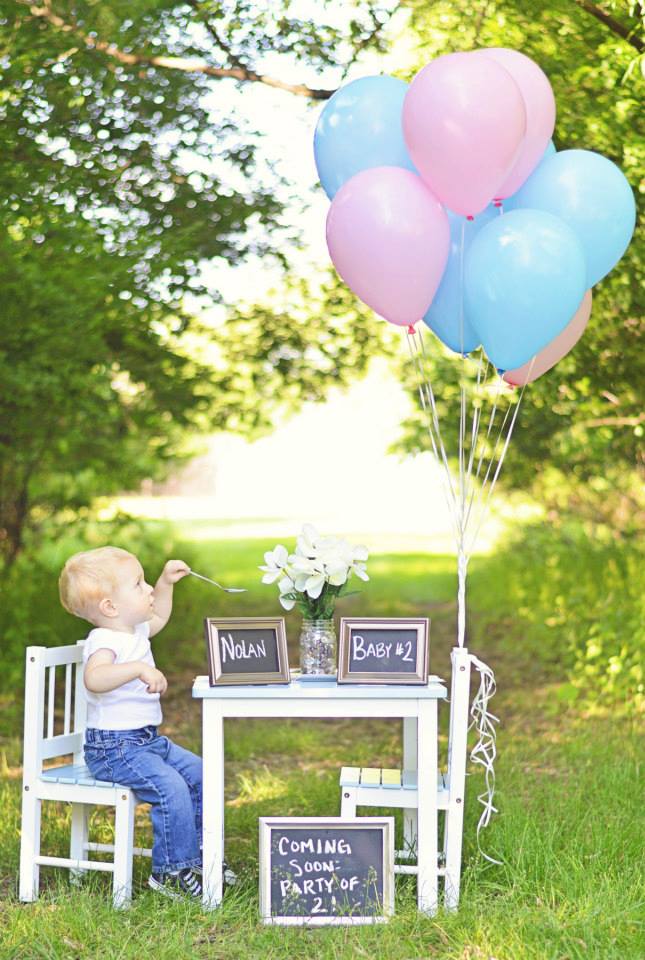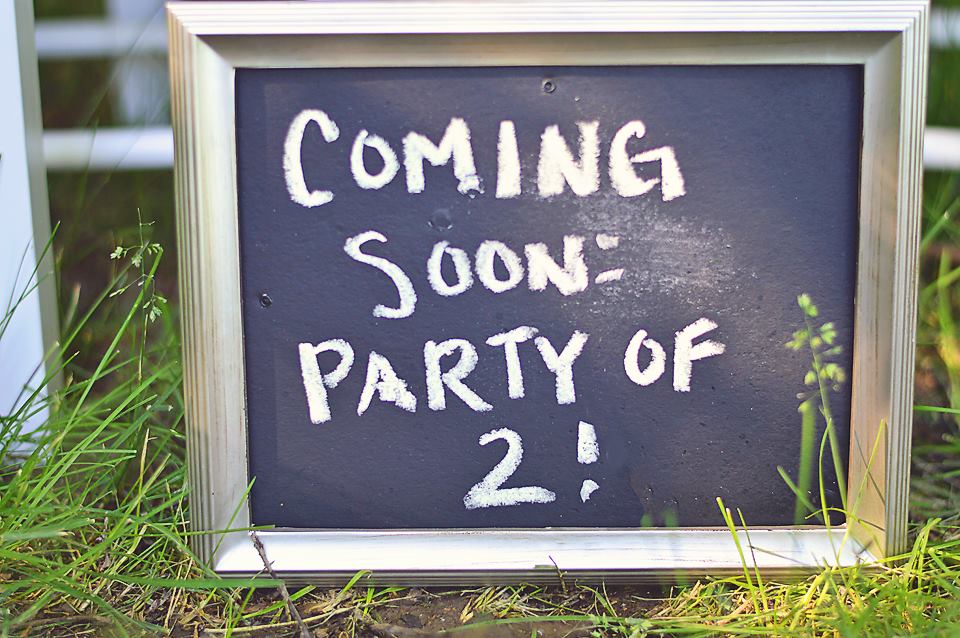 Since we didn't know the baby's gender yet, we just grabbed a bunch of pink and blue balloons and tied them to the vacant chair. I picked up picture frames from the Dollar Tree and bought chalk to write on the back. I also grabbed a little mirrored tray from the Dollar Tree and used a mason jar and flowers we had from home. But you could also get a simple vase, flowers, and filler there as well.
We brought plates and mugs we had at home as well but feel free to get creative with this! Had my oldest been a girl I probably would have purchased a cute and frilly dress for tea, teacups, etc. But with my oldest being a boy, I wanted to keep it neutral with white.
For location, I chose an open area that was shaded but also had pretty backlight. I love how the sun is peeking through in some of the photos and gives it a soft, whimsical look!
I love how simple and clean they came out and how easy they were to do, especially since I did them myself and was pregnant while chasing a toddler. Which as you know, toddlers have a hard time sitting still!
If you're looking for ideas on other pregnancy announcements, gender reveals, and maternity photo ideas, please check out our other posts below!
New Years Eve Pregnancy Announcement
Newborn photoshoot with Bella Baby Photography