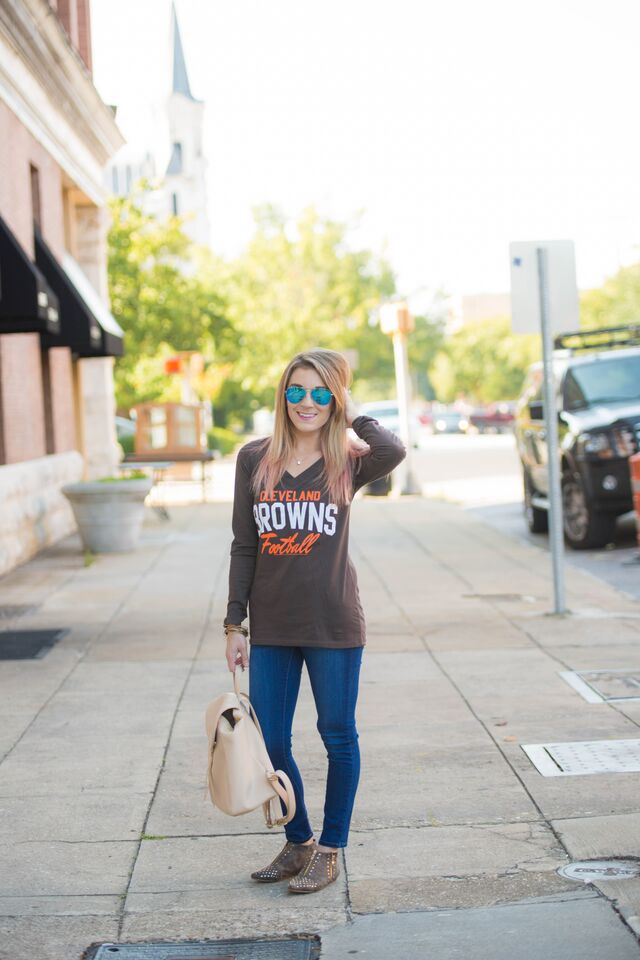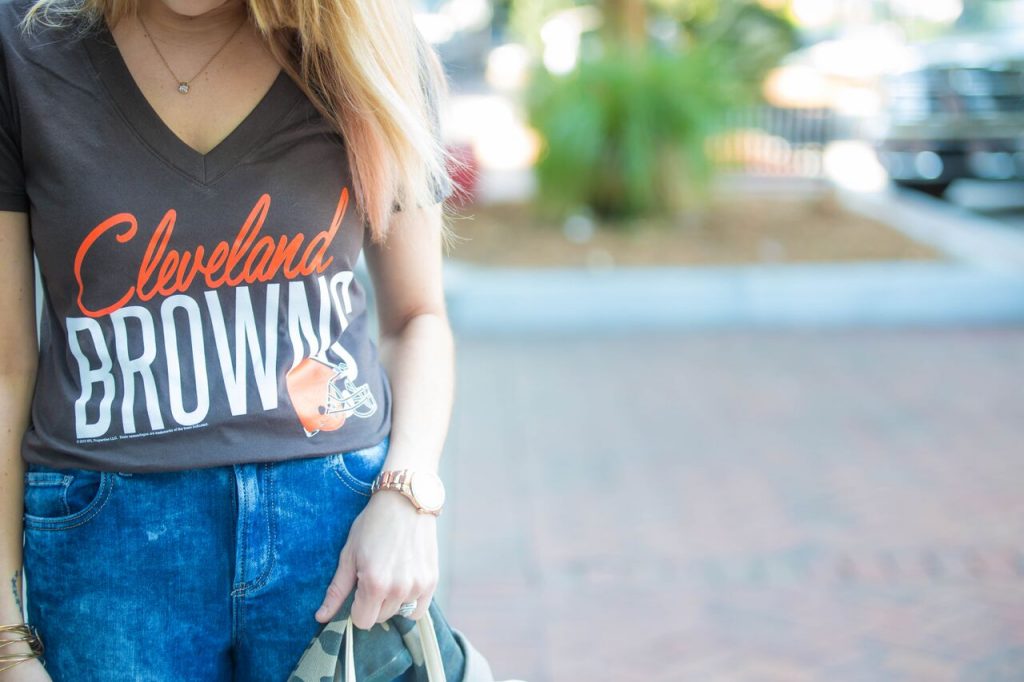 Who's ready for their newsfeed to be plastered with leggings, Pumpkin Spice everything and football banter?! MEEEEE!!! I've always been a huge football fan and lived for high school football games every Friday. Growing up in Cleveland meant I was born a Cleveland sports fan and I have shared my love for the Cleveland Browns numerous times. (In case you missed it, you can catch up here, here, and here.) Last year I took my passion a step further and joined my first fantasy league. I lost horribly but I mean, ya win some ya lose some. Which means this year, I'm back with a vengeance.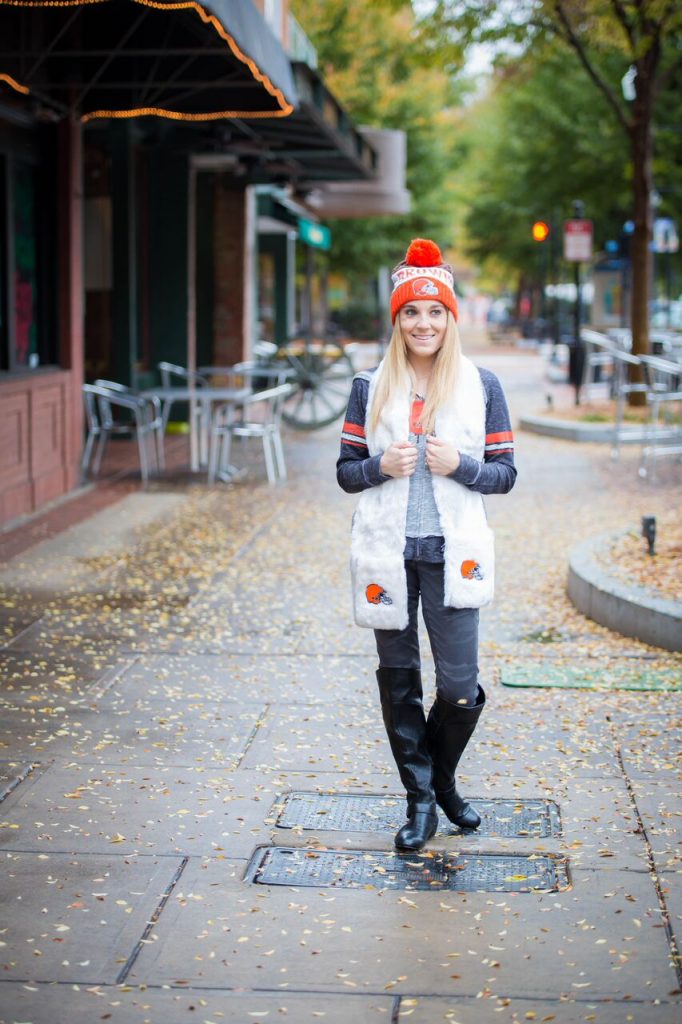 Which is why I jumped for joy when I was approached to be apart of the first ever NFL Fan Style Fantasy Football League! It's an exclusive group of 8 bloggers (including me) and I am SO excited! I've never done any research when it comes to tournaments and fantasy but I've been paying a little bit more attention this year. Stakes are high!
So what does this mean for all of you?! Well it means a ton of fun football related stuff; tailgating inspiration, outfit inspiration, giveaways, and so much more! Our draft is TONIGHT at 8:30 p.m. EST so make sure you're following me on Snapchat so you can keep up with the shenanigans. And if you have any advice when it comes to fantasy football, holla at ya girl!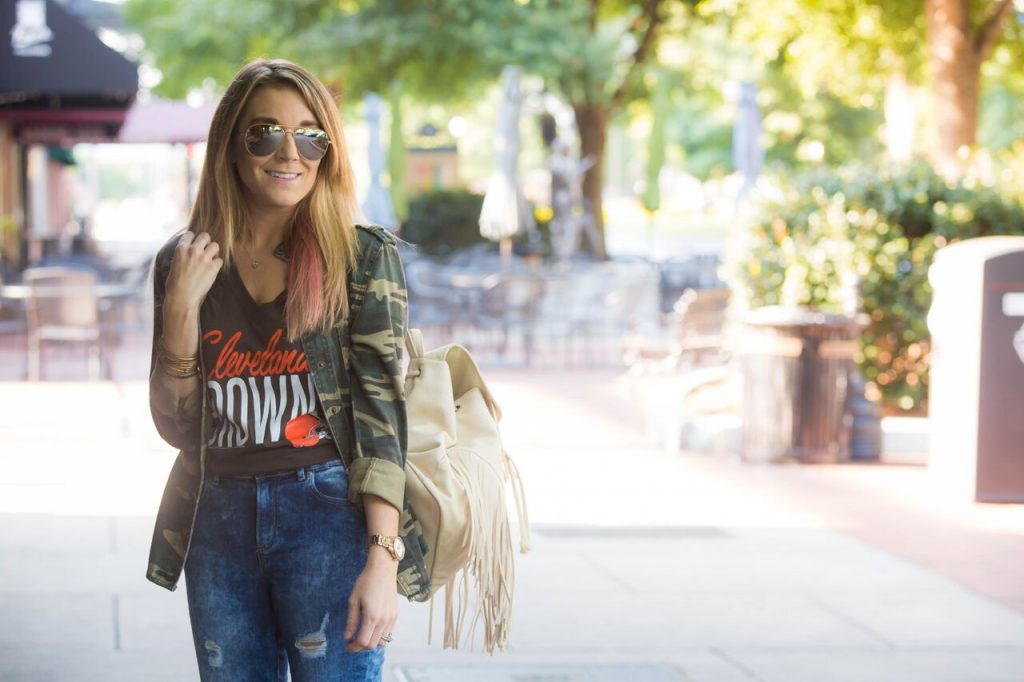 Oh and my team name? Touchdownz A Make Her Dance. You're welcome for getting that catchy tune in your head…
So get ready.. it's about to go down! Blogger style 🙂