What's in my skincare fridge?
I'll admit, I used to be HORRIBLE at taking care of my skin. I would literally wipe it with a makeup remover wipe before bed and call it a night. Call it laziness, call it pure exhaustion with three kids, but it definitely wasn't enough.
As I was diving deeper into the world of skincare and skincare routines, I noticed that a lot of people had a skincare fridge. What is a skincare fridge and why would I need one?!
Well I'm no expert but I will tell you why I got one and what I use it for. From some of the research I've done and from what I've seen other people do, it's best for things like eye creams and serums. Why?
Storing some items in a skincare fridge can help them last longer.
Vitamin C serums often oxides quickly so this helps slow down that process
"Eye creams are good to store in the fridge because the coolness helps vasoconstrict the area, driving out fluid that could accumulate overnight," Dr. Bhanusali said. The same goes for cold sheet masks or face rollers, which you could store in a regular-size kitchen fridge."

You can read the full article here.
The products I use tends to change based on what I have or time of year, but here's what's currently in my skincare fridge:
It Cosmetics Bye Bye Under Eye cream
Vichy Vitamin Brightening Skin Corrector
Derma E Skin Beneficial Mist Mood Enhancing
Hydrating Derma-E Hydrating Night Cream
Derma E Vitamin C Concentrated Serum
A lot of these products overlap so I alternate using them, or like I mentioned, they're simply in there to increase longevity. But you can take a look at these products and what they do, and then pick which ones might work best for you!
My skincare routine also changes depending on time of year or needs of my skin but for the most part, it usually consists of:
Morning:
Toner (I currently use one from my med spa but also have this one)
Night: 
Makeup remover wipes on EYES only
Acne spot treatment (Currently using one from my med spa)
I'm always changing my routine and trying new things. Since I started writing this post, I've actually been using the Pixi Hydrating Milky line and I'm really liking it! With everything going on right now, I'm kind of high stress and breaking out a bit. Since I haven't been leaving my house, I haven't been wearing makeup as often (if ever haha) so at least that's helping give my skin a break!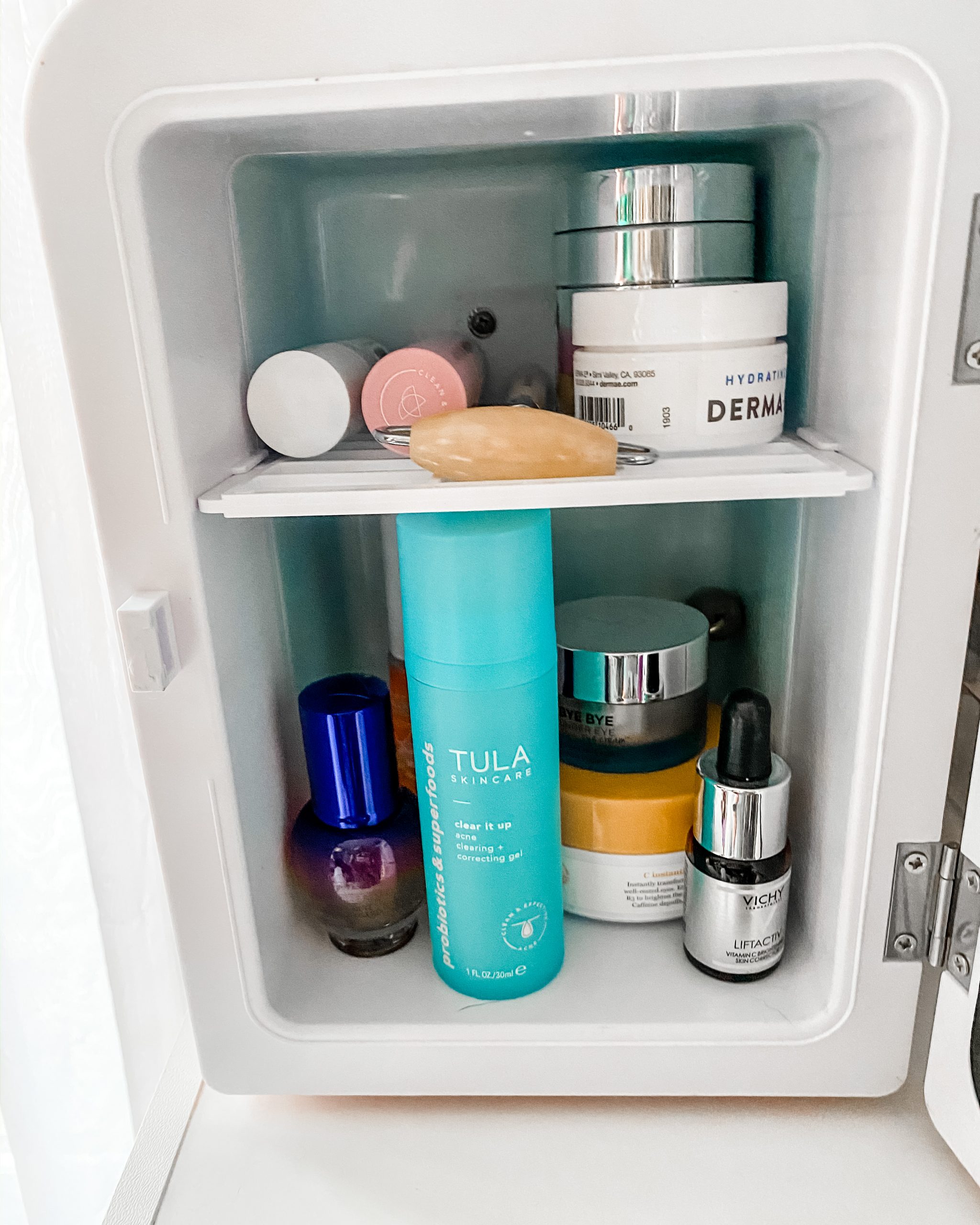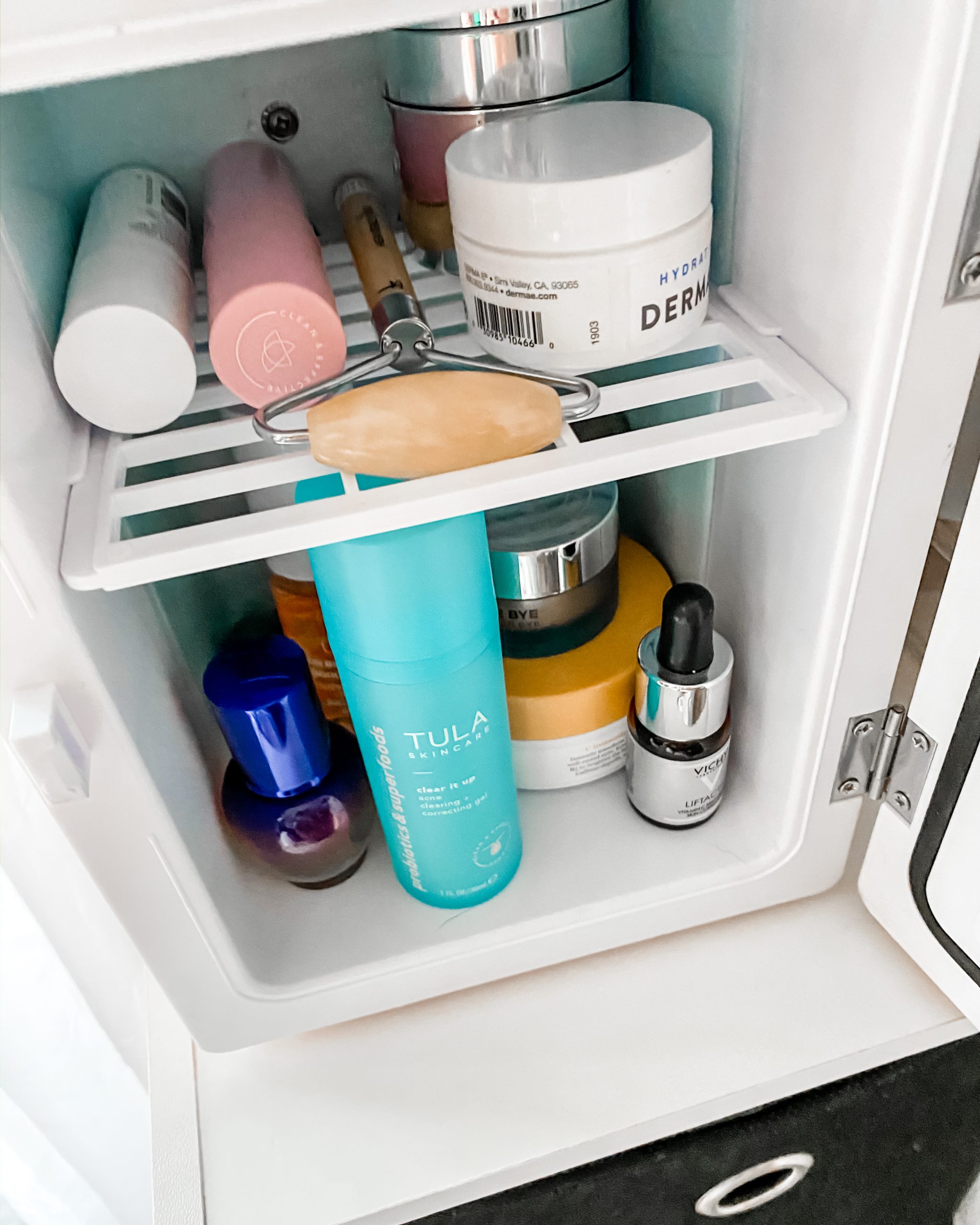 Here are some options for different skincare fridges. They make an actual skincare fridge but it's a bit of a splurge compared to these Frigidaire ones. I've linked a bunch below so you can check them out! If you have any questions, leave them below! xo
If you're interested in Tula skincare, you can get 15% off your order with code SAMANTHASHOW. I LOVE their products!