I am a member of the Collective Bias®  Social Fabric® Community.  This shop has been compensated as part of a social shopper amplification for Collective Bias and its advertiser. #NudgesMoments  #CollectiveBias
When we first found out Z was deploying, I knew it was the right time to get that puppy I had always wanted. I needed someone (dogs are people, right?) to keep me company and to keep me busy. Enter Charlie.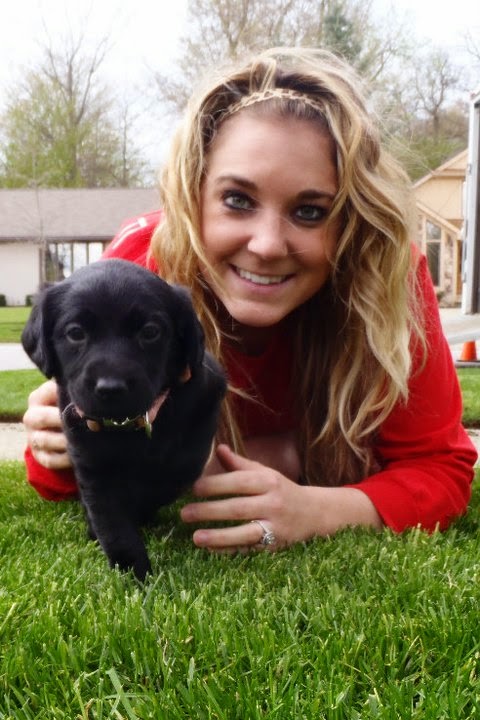 I mean, was she not the cutest puppy ever?
Don't tell her, but I had actually wanted a Chocolate Lab but once we found out this little diva needed a good home, we fell in love with her. From that day on, she was my baby. And little did we know, that two days before picking her up I would take a pregnancy test and find out I was pregnant with a human baby too! But that's a story for another day 🙂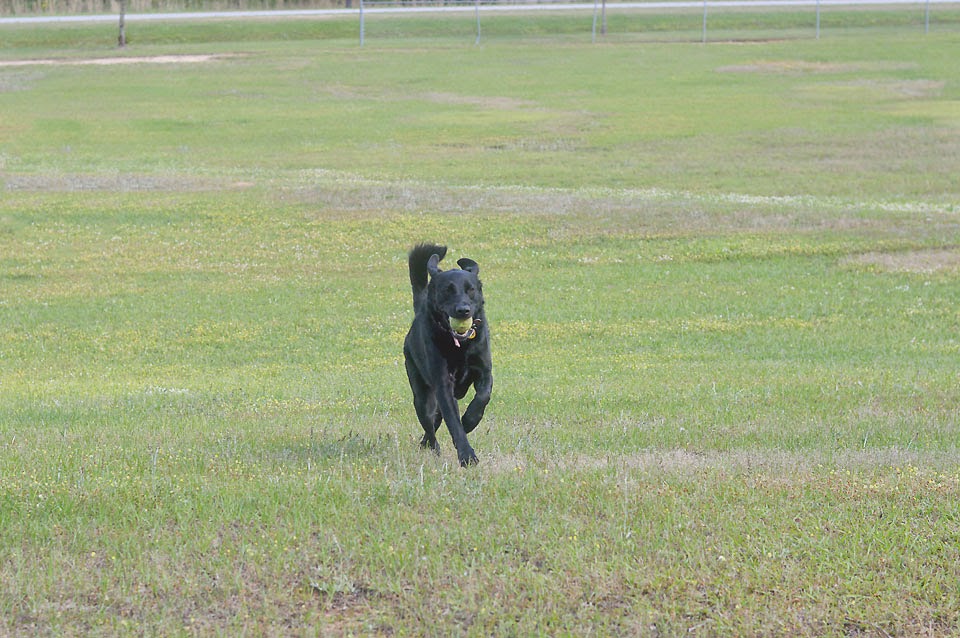 So Charlie kept me company while Z deployed. We went on drives, walks, got ice cream, played in the lake, and did everything together. When my son was born, she was a little unsure of what this little crying object was but pretty much ignored him until he started moving. And then, they became best friends.
As great as they are, dogs are a lot of work. We always said one dog was enough and that if we ever got another one, it would be a few years old to avoid the house breaking, puppy teeth, and crate training. But then something changed…enter Molly.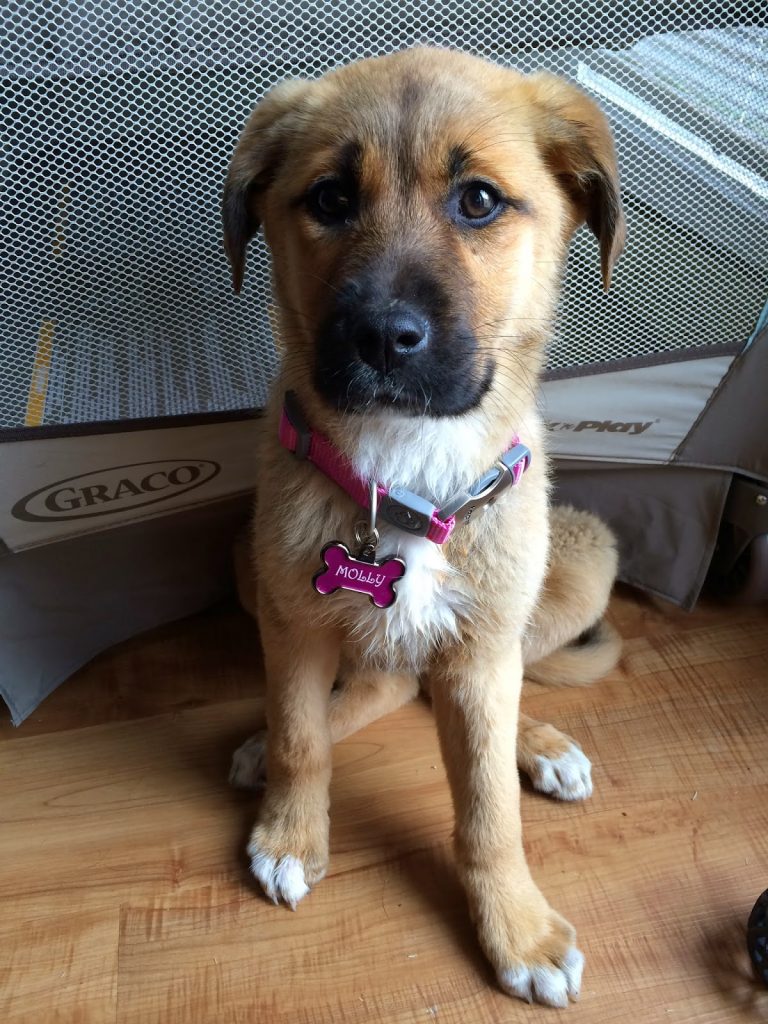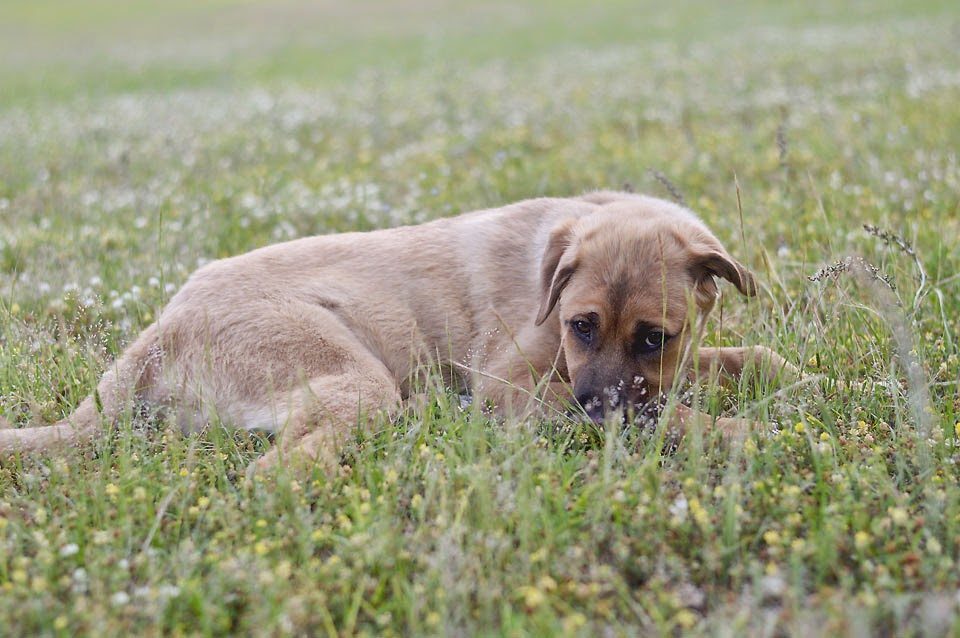 We bought Molly in a parking lot after seeing an entire litter sitting in a little fence waiting to find their forever home. It broke my heart to see them being sold for $75 and know that someone could potentially take one of them home and not realize the cost and effort that goes into raising a puppy. So despite the fact that we had just welcomed Miss P into the world and that we already had one dog, we brought her home and welcomed her into our family.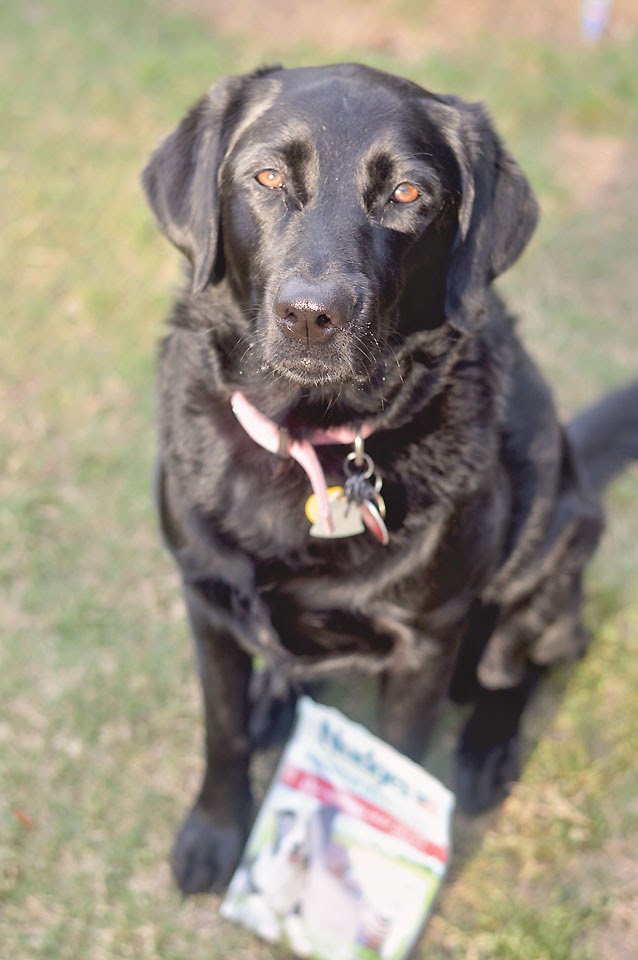 When training puppies, especially housebreaking, it's important to reward them with
positive reinforcement.
We always used treats and praise right after a "good potty" outside, and both of our dogs seemed to catch on fairly quickly. We recently tried these new Tyson Nudges from Walmart and to be honest, they smell like something I would eat. They are USA made, free of fillers and made with real American meat!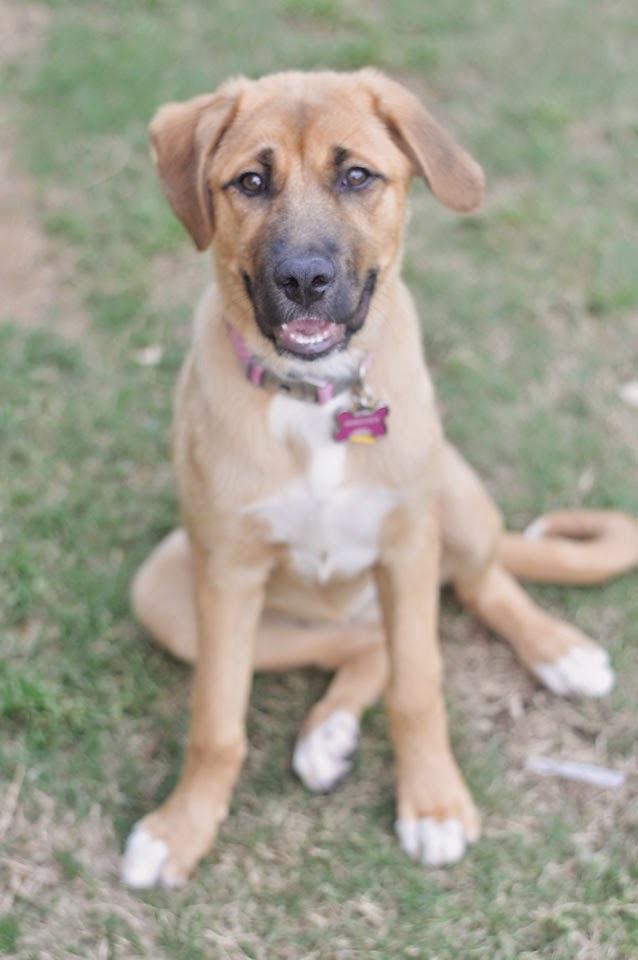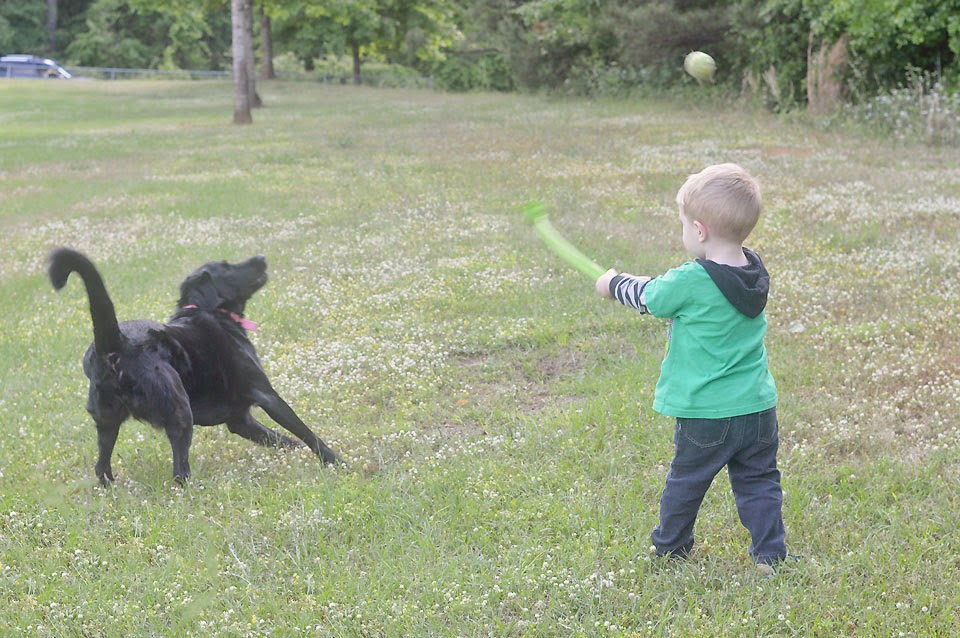 My house is a zoo most days… scratch that, everyday. But the love from a puppy is like no other. They love you unconditionally. They're loyal. They make you smile. They shower you with kisses. They're part of the family. So why not give them the absolute best kind of food or treats, treats you can trust, right?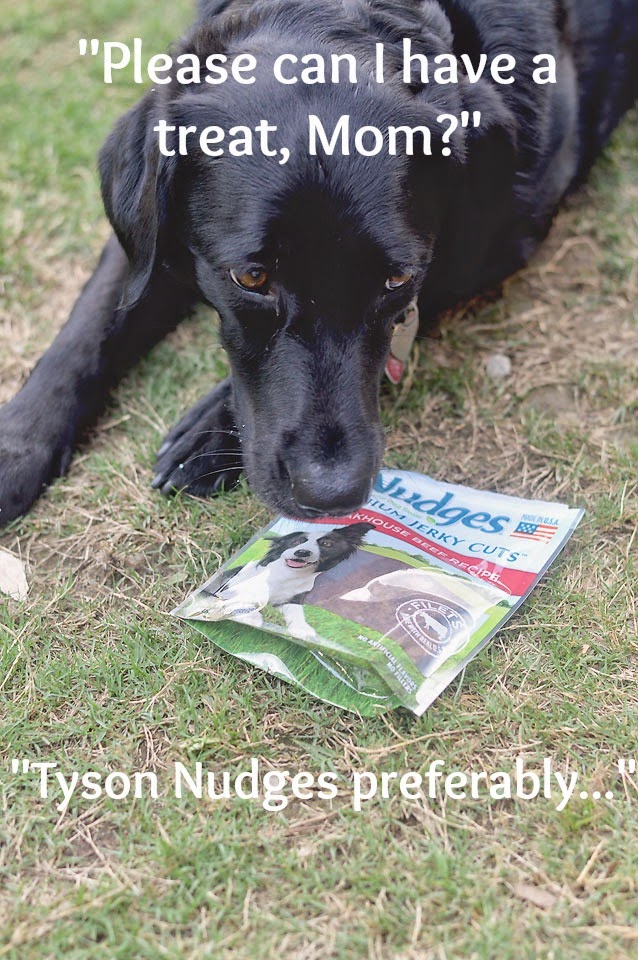 Be sure to check out Tyson Nudges at Walmart and visit
here
for a $1 off coupon!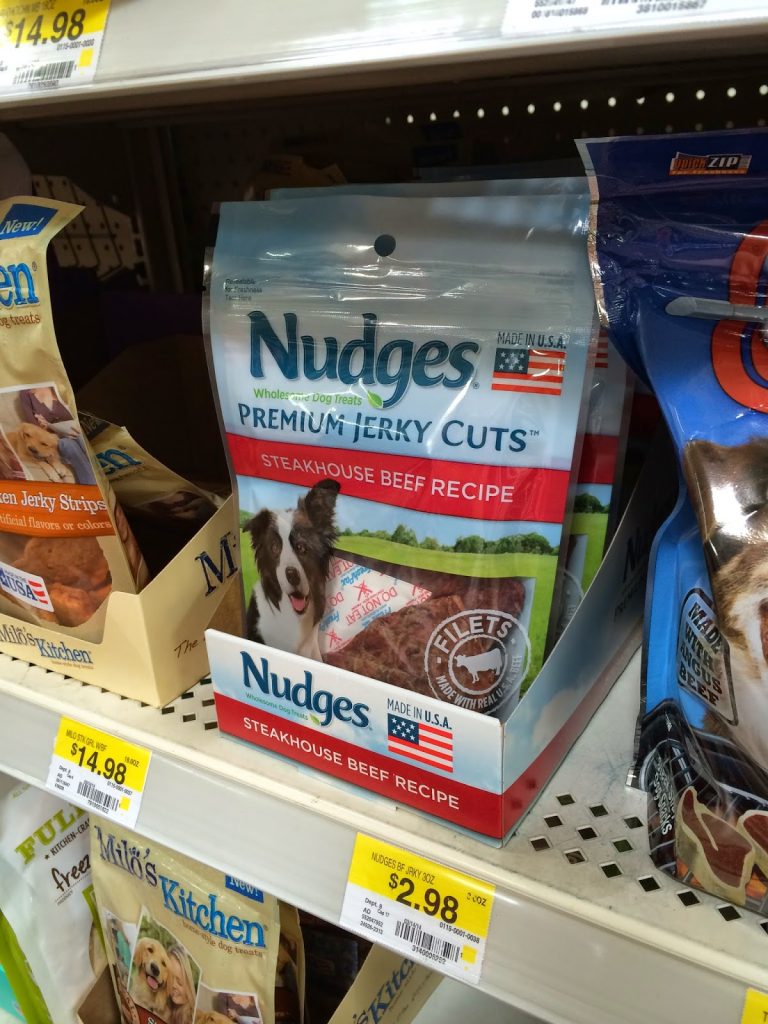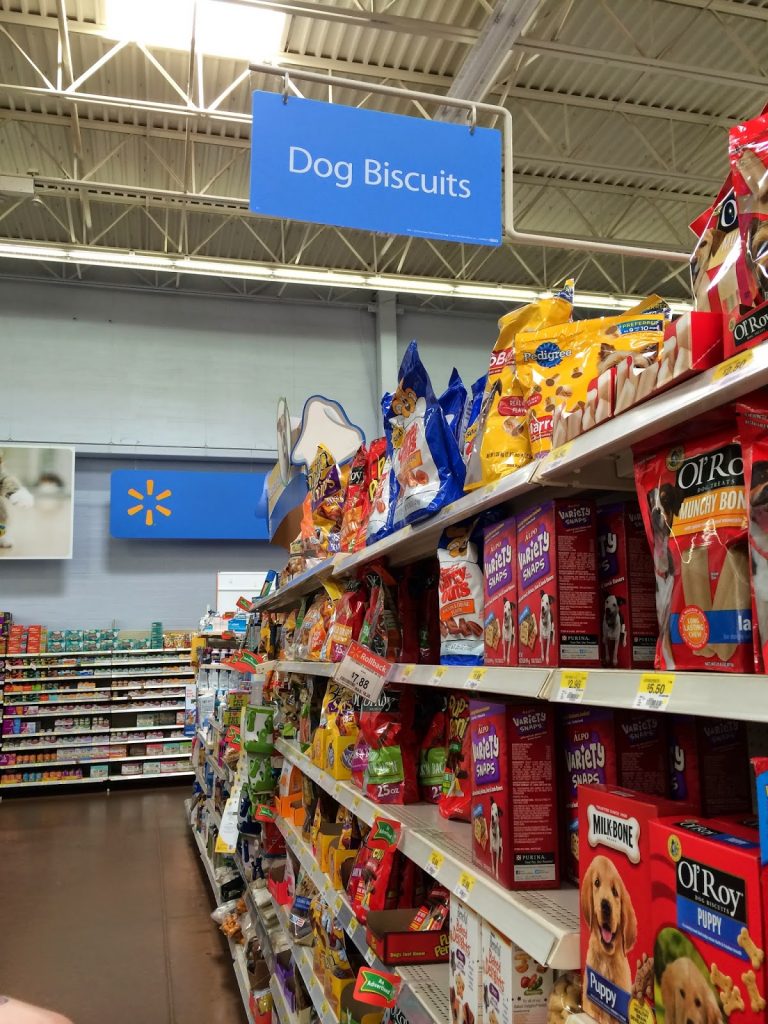 What do you look for when picking out dog treats?? 
"Be sure to check out this month's featured blog!"