As you know, I love supporting small businesses and boutiques. I love the quality of the the merchandise, the originality of the pieces and more importantly, I love the relationship I develop with the owners themselves. Every small business owner I've come into contact with has been super sweet, genuine, and I truly want to help them spread the word about their business.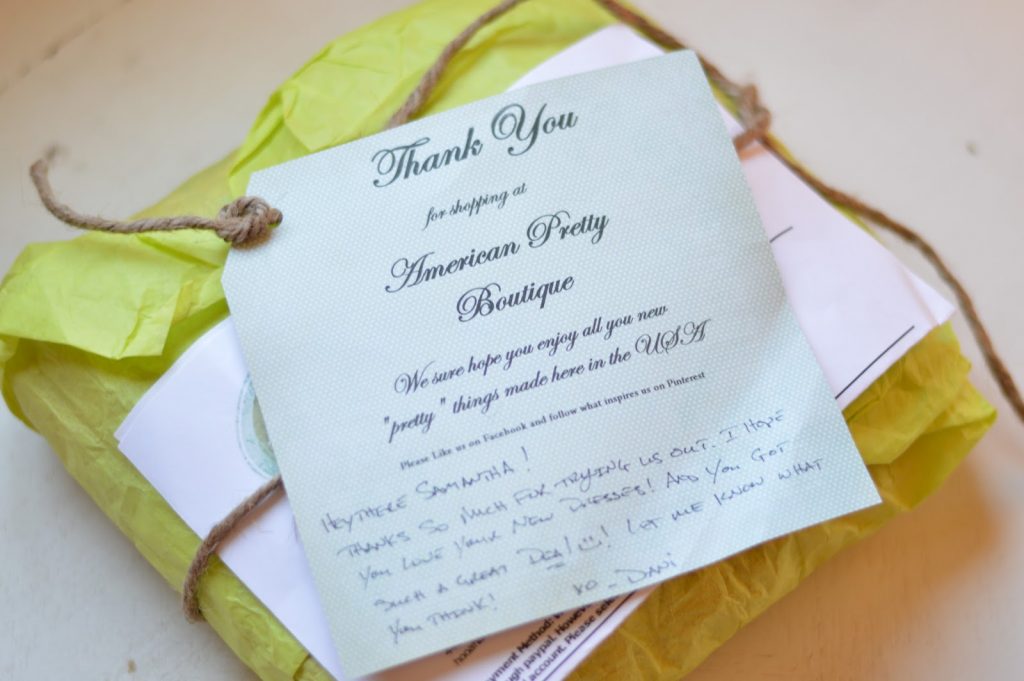 How ADORABLE is this packaging!?
I was able to try two of their dresses and I can't say enough wonderful things about them. The one below can be worn as a dress or a tunic, as I chose to pair it with leggings (it's see through), and with or without a belt!
I absolutely loved that it was longer in back than front!
They offer free shipping on all US and APO orders, so you don't have to worry about spending unwanted monies on high shipping costs!
One of the entries involves spreading the word; once they receive 2,000 Facebook fans, 10 gift cards will be given out and the whole store will be 20% off for the day! Help them out if you can 🙂
"Check out this month's featured blog, Life According to Kenz"