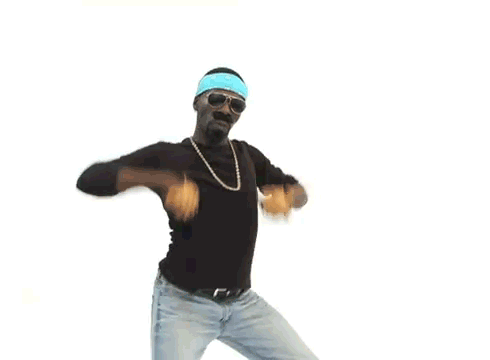 My parents are here so this is my happy dance…{via}
I read a post on
Taylor's
blog a few weeks ago about things she didn't know she would ever have to say to a child and well people, I'm here to tell you that struggle is real.
Just yesterday alone, here are a few of the things that came out of my mouth.
"Nolan, don't try and wipe yourself, you'll get it all over the floor and the seat again."
"Don't pull the dogs tail or stick your fingers in her ears."
"Don't drink my Spark. Oh too late? Good."
"Peeing on wood floors isn't okay either."
"Do not wipe your booger there."
"You're in timeout, that means you can't bring toys with you."
"No you cannot pick up your sister and bring her to me."
"You know your shirt is out inside and backwards, right?"
"Where did you get that? That's not lotion."
"Why are you naked?"
"We don't throw Mr. Potato Head at our friends."
And I could probably go on and on.
In other news, I've decided to nix the hourly daycare I've been trying and try again in a few weeks. I think he's really overwhelmed with potty training, our routine interruption from visitors, and the new dog and it was just not working out. I could see how much he hated it and I don't want him to hate it. We will try to ease it in another time down the road…
AND the best news of the week…my parents arrived late last night! I am SO excited and waiting for baby girl to wake up so she can meet my dad for the first time 🙂
Andddd wish me luck; hip hop didn't happen last week so I think tonight's the night. Can't wait!
What have you had to say to kids before that you thought you'd never have to say? And if you put your kids in daycare, how many times did you try before it clicked?
"To learn life lessons from a student, animal lover and self-proclaimed wine connoisseur, go on and visit The Eclectic Vet (Student)"