Dressing for the holidays.
When I think of holiday parties I just think GLAM. Especially now that I'm, you know, doing that adulting thing. I still love me some ugly Christmas sweaters but if I get a chance to dress up, I'm going all out. It doesn't happen often so I might as well have fun with it, right?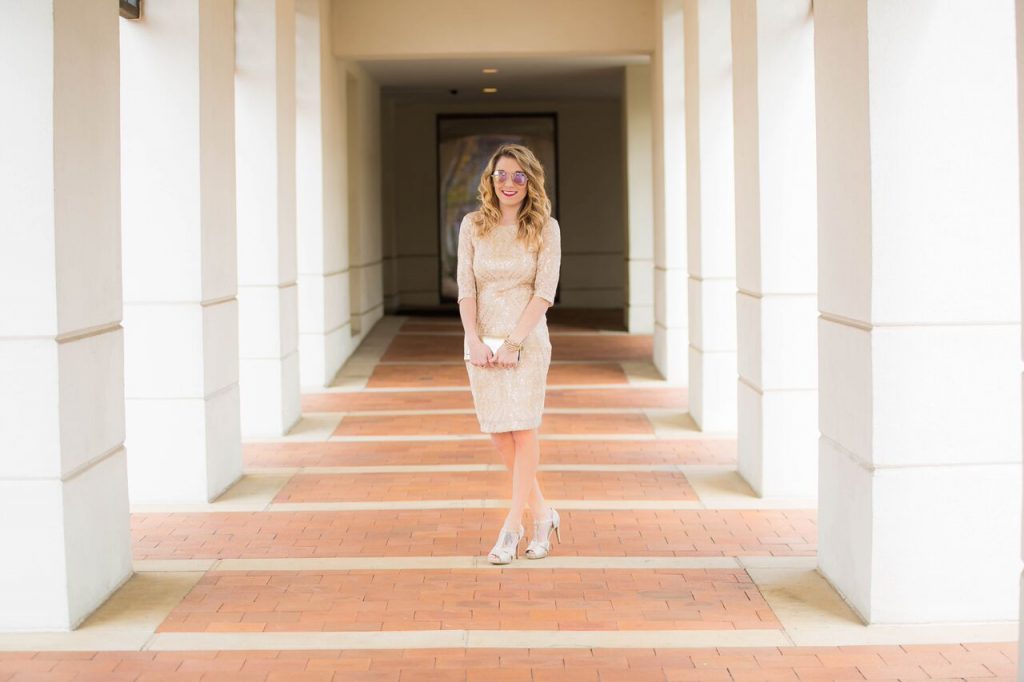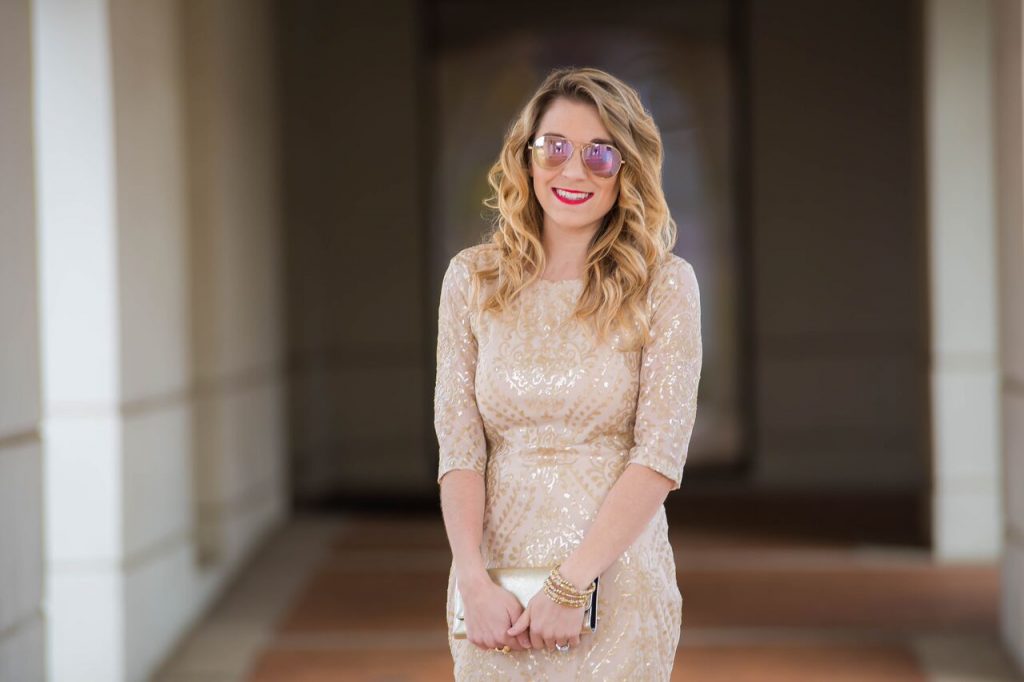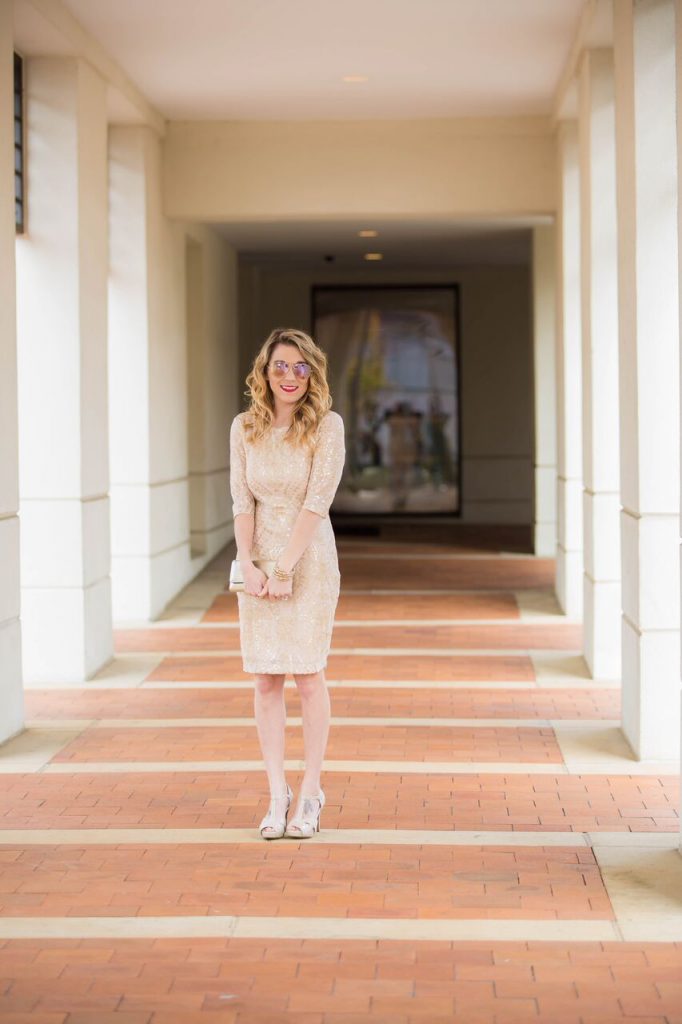 I headed to Burlington with my friend to pick out the ultimate holiday outfit. I knew I wanted to wear a dress because again, I don't get to wear them often. I tried on a few different styles but this one took the cake…and was only $29.99! I loved the embellishments, the champagne color, all of it. I just love all of it! I decided to go with a monochromatic look because I didn't want anything to be too bold where it stood out and took away from the softness and elegance of the dress. These shoes were the perfect addition and were only $24.99. And a girl always needs a pair of glittery shoes, am I right or am I right?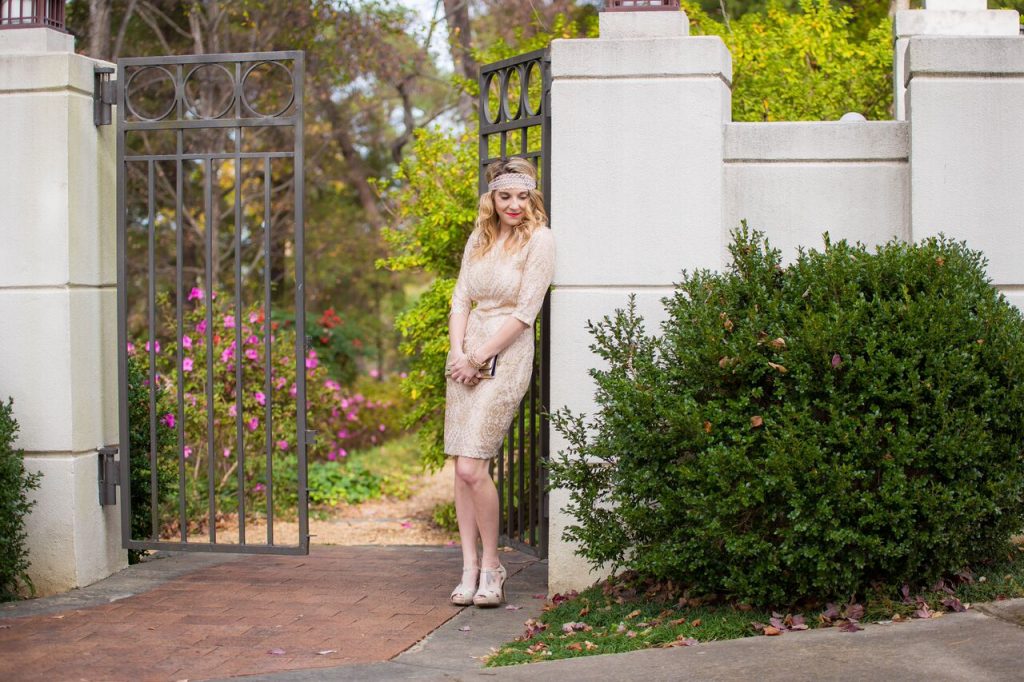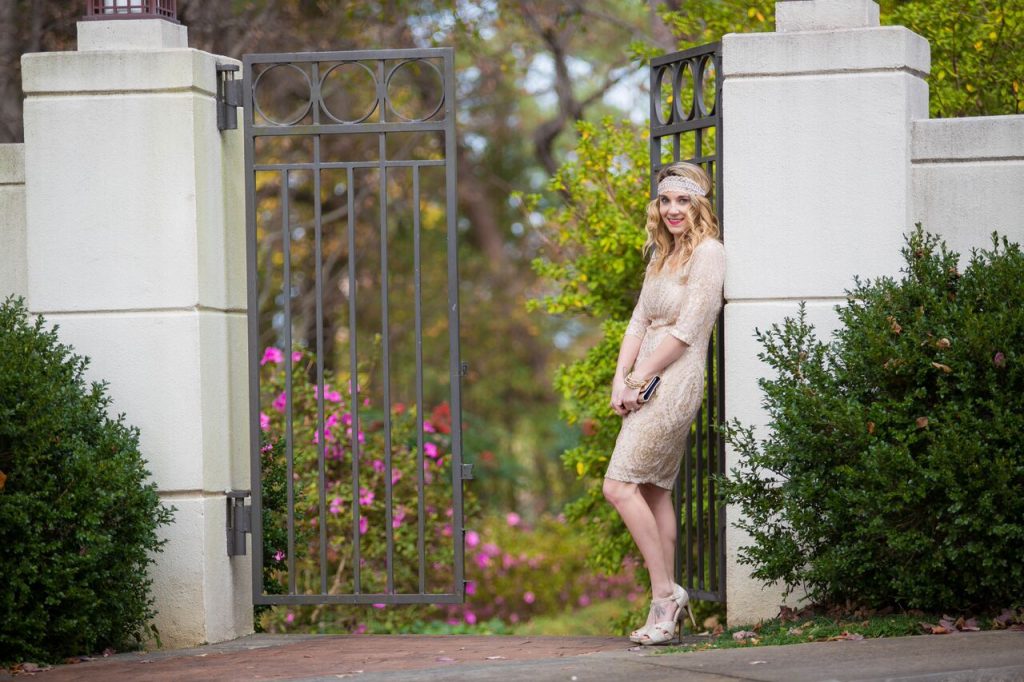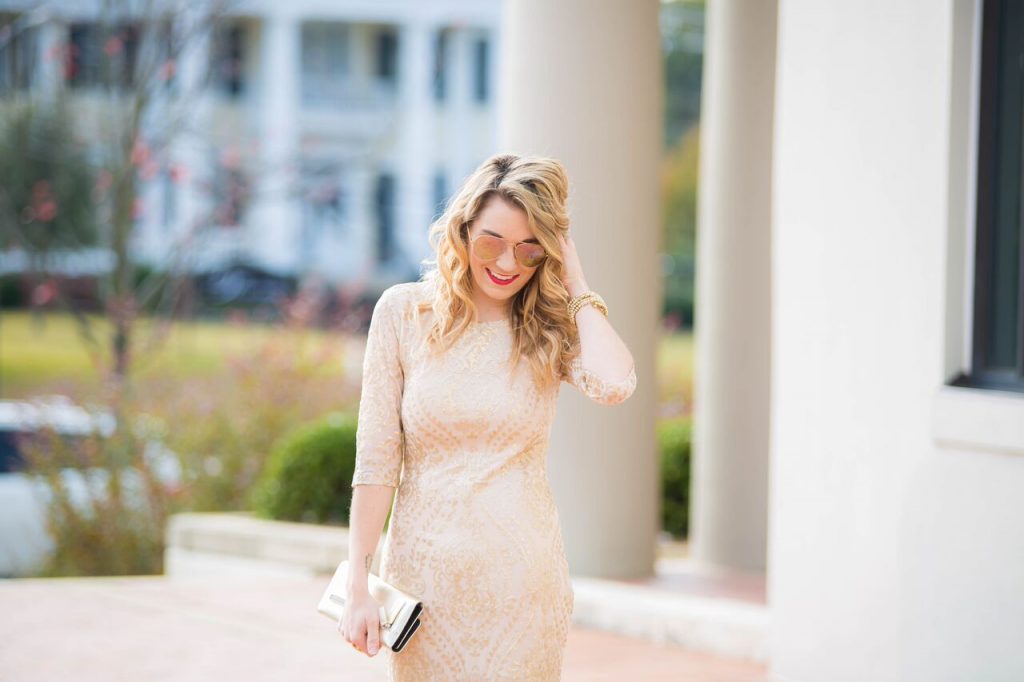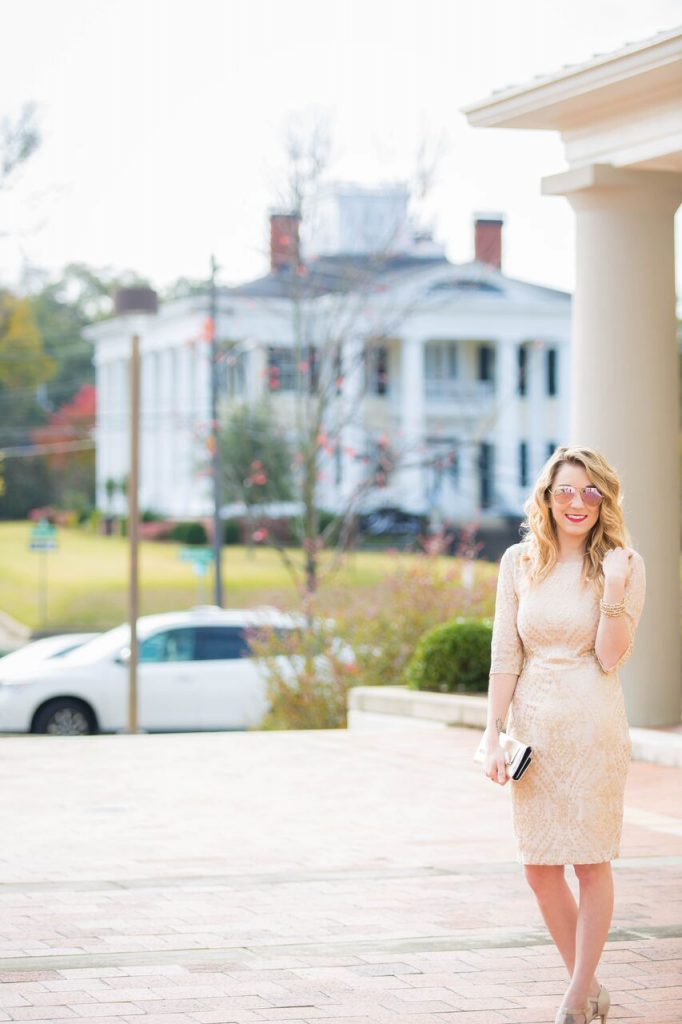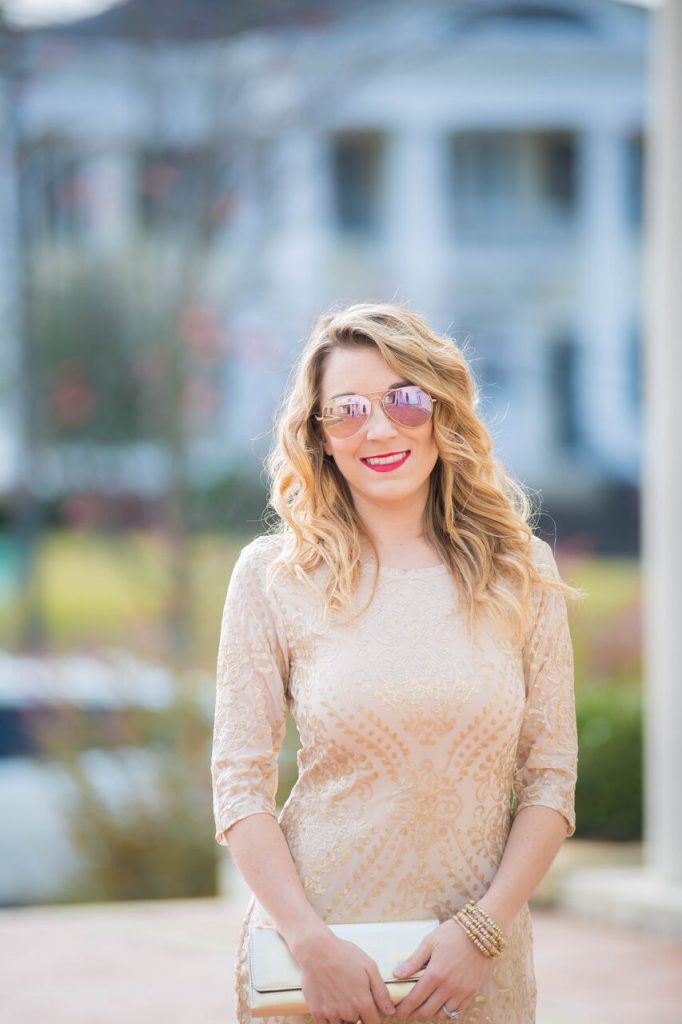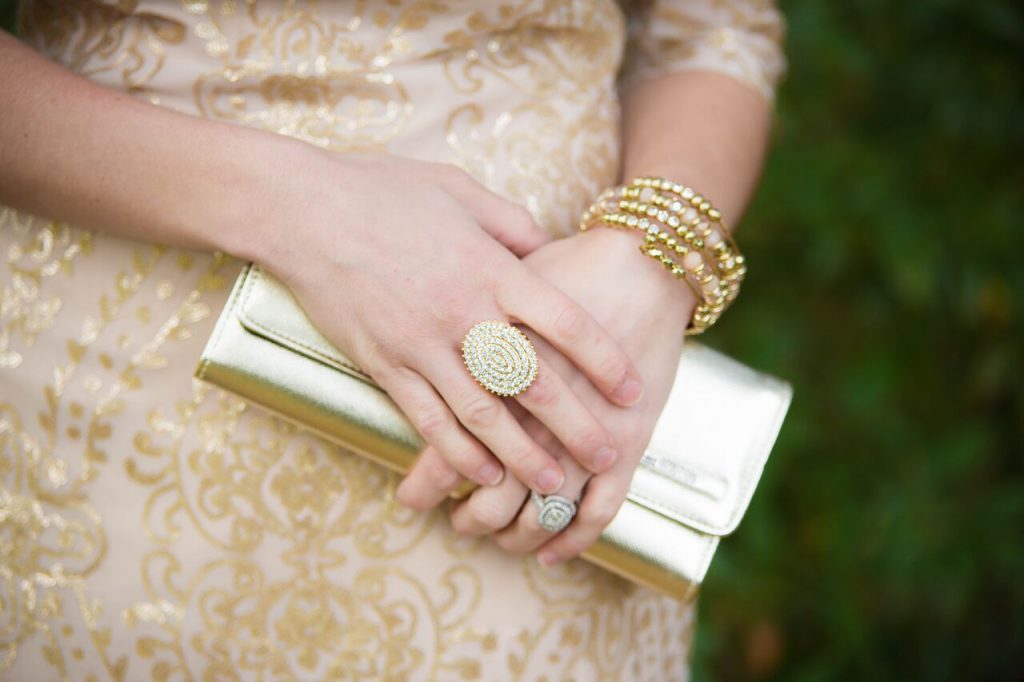 I wanted to keep my jewelry simple as well since the embellishments were so busy. I found this wrap bracelet ($7.99) that pulled some of the blush tone out of the dress as well as the fabulous cocktail ring ($5.99). I struggled to find a purse that fit into my color palette, but found this wallet ($14.99) and decided it was perfect. And I can use it as a wallet or a clutch when I'm done! Win! And if you've been doing the math, this entire outfit cost me less than $100!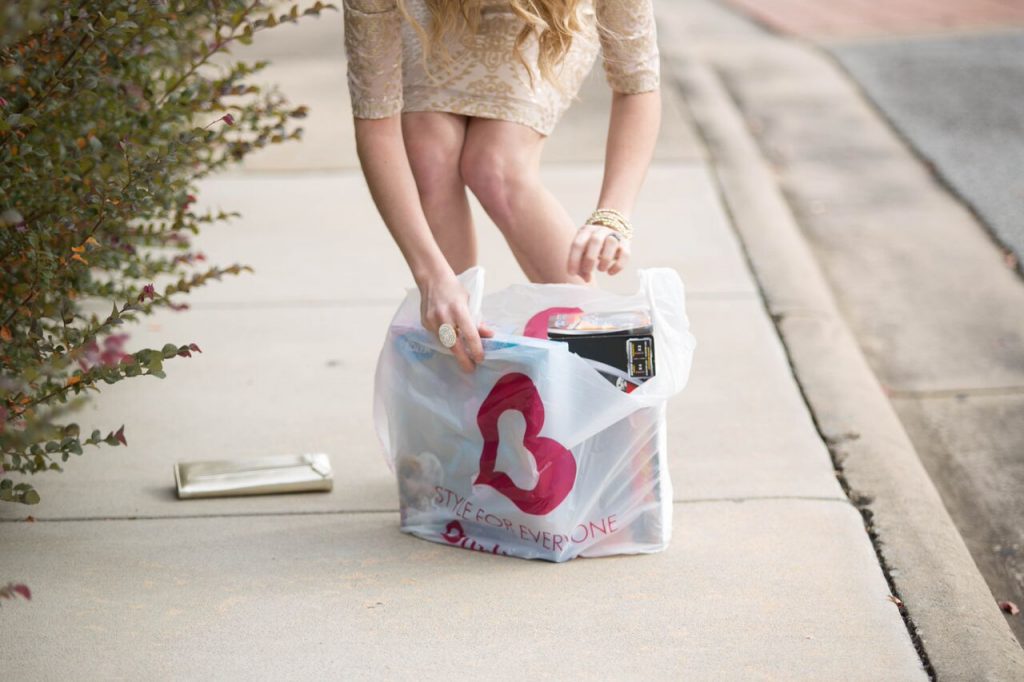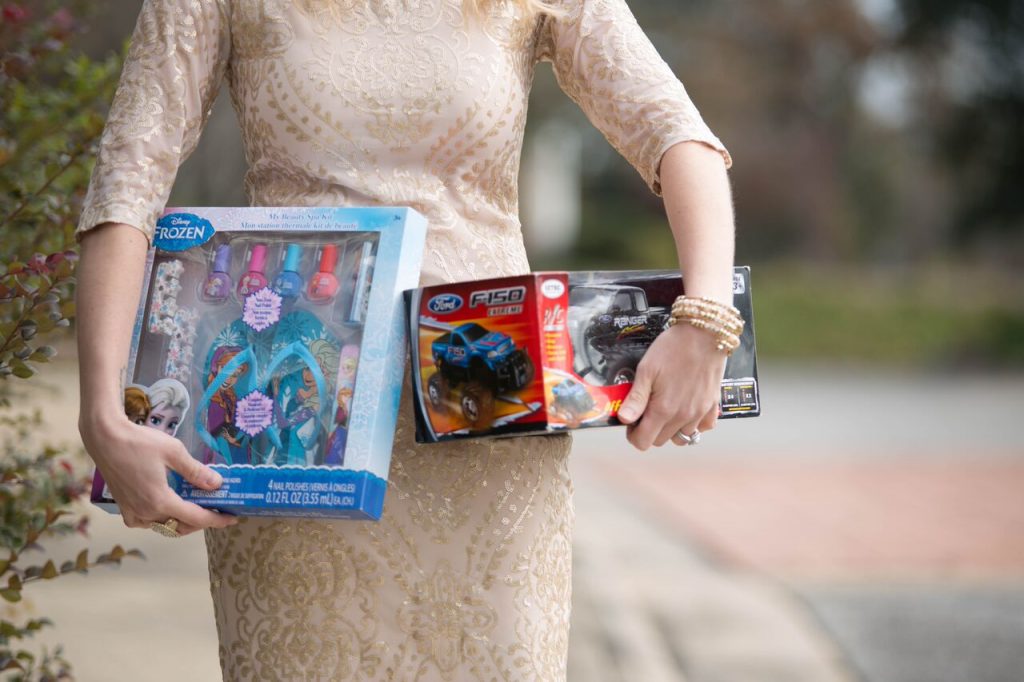 After selecting my outfit, I picked up a few gifts for the kids. They had a huge selection of Frozen merchandise, which is about half of what my daughter's gifts are this year. And I picked up a remote control monster truck for my son because he's all about monster trucks right now. I can't wait to give it to him!
I love being a member of the Burlington Style Squad™ and finding the best deals. But you don't have to be a member to do that! Check out your local Burlington or shop online for some fabulous holiday wear and gifts for the whole family!
What are you wearing for your holiday parties this year? Have you finished Christmas shopping or haven't even started?!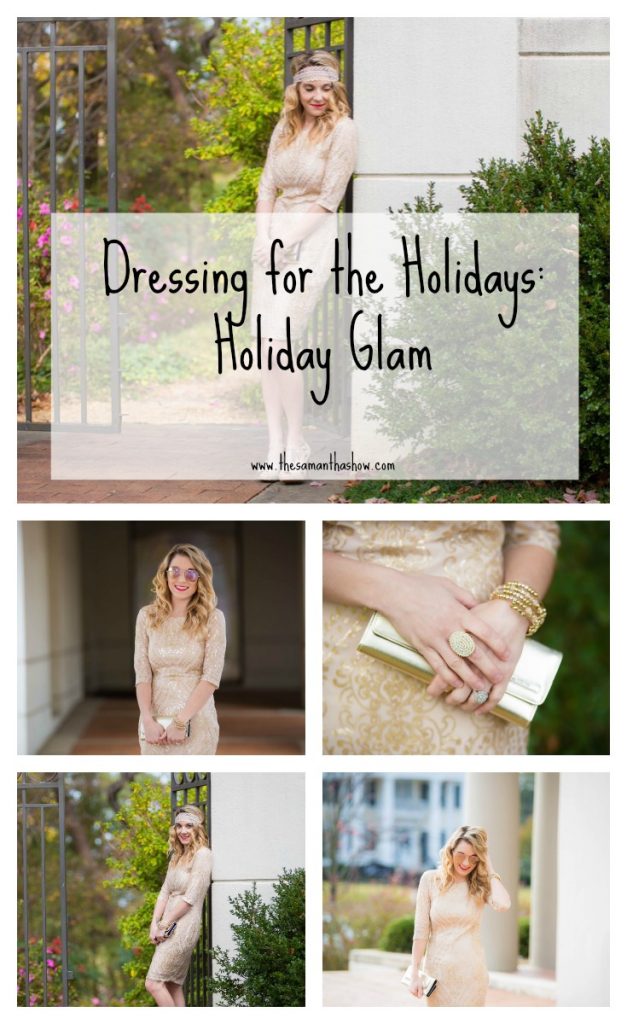 Burlington Stores sponsored this blog post. The opinions and text are all mine.