Our visit to Cambridge/Guernsey County
Today's post is sponsored by Ohio. Find it Here and Cambridge/Guernsey County. All opinions are my own. 
Ohio is an amazing place. And even after living here for 28 out of 35 years of my life, there are so many towns and places I've never experienced. Which is why I was so excited to have the opportunity to visit Cambridge/Guernsey County a few weeks ago!
We started our trip with a stop at the Tourist Information Center to grab our itinerary and brochures on all of the fun places in the area. It's located in Downtown Cambridge and the whole area was absolutely adorable!
We had quite the appetite after our trip down so we headed to 360 Burger for lunch! Their menu offers juicy burgers, fresh-cut fries and hand-spun milkshakes made with local ingredients! It was so good!
Our next stop was Deerasic Park for a visit to the Welcome Center and tour! This place was SO cool. There is so much to see and do and the land is absolutely breathtaking. We started with a tour in the Welcome Center which consists of a giant playground and little exhibits and educational displays throughout the building. Next door is the Ohio Whitetail Deer Hall of Fame and it features some of the biggest bucks from the entire state of Ohio.
We took a walk down to the lake where we spotted a bunch of fish and then, my personal favorite, we got to feed the doe! Starla was SO friendly and ate animal crackers right out of our hands. The kids were in awe! They offer a ton of different events and are expanding to build a playground, campsite, and so much more. Their whole philosophy is to get kids and their families outside more and away from the screens. Which I couldn't love more! They also host an annual fundraiser so if you're local, I highly recommend checking them out!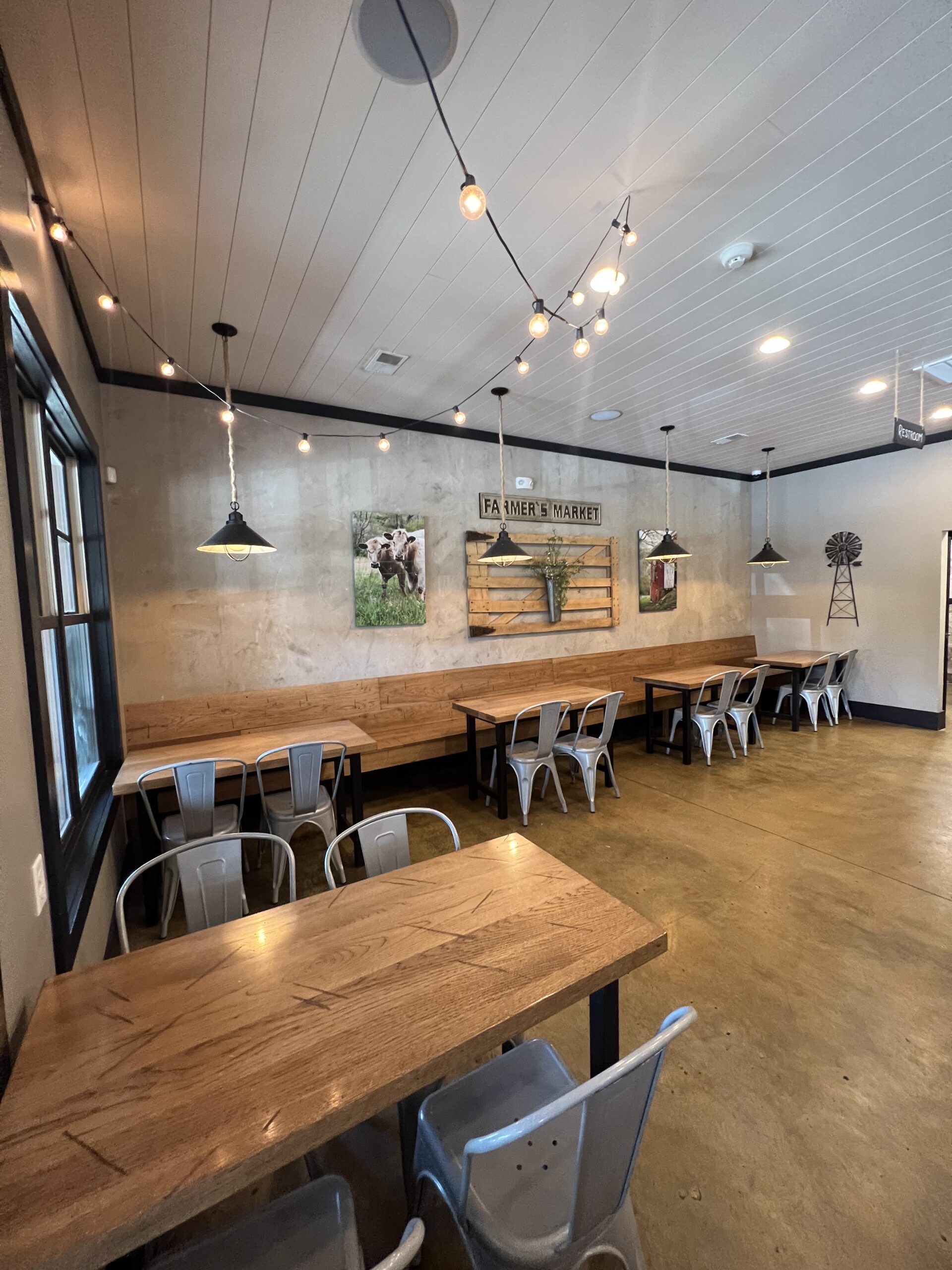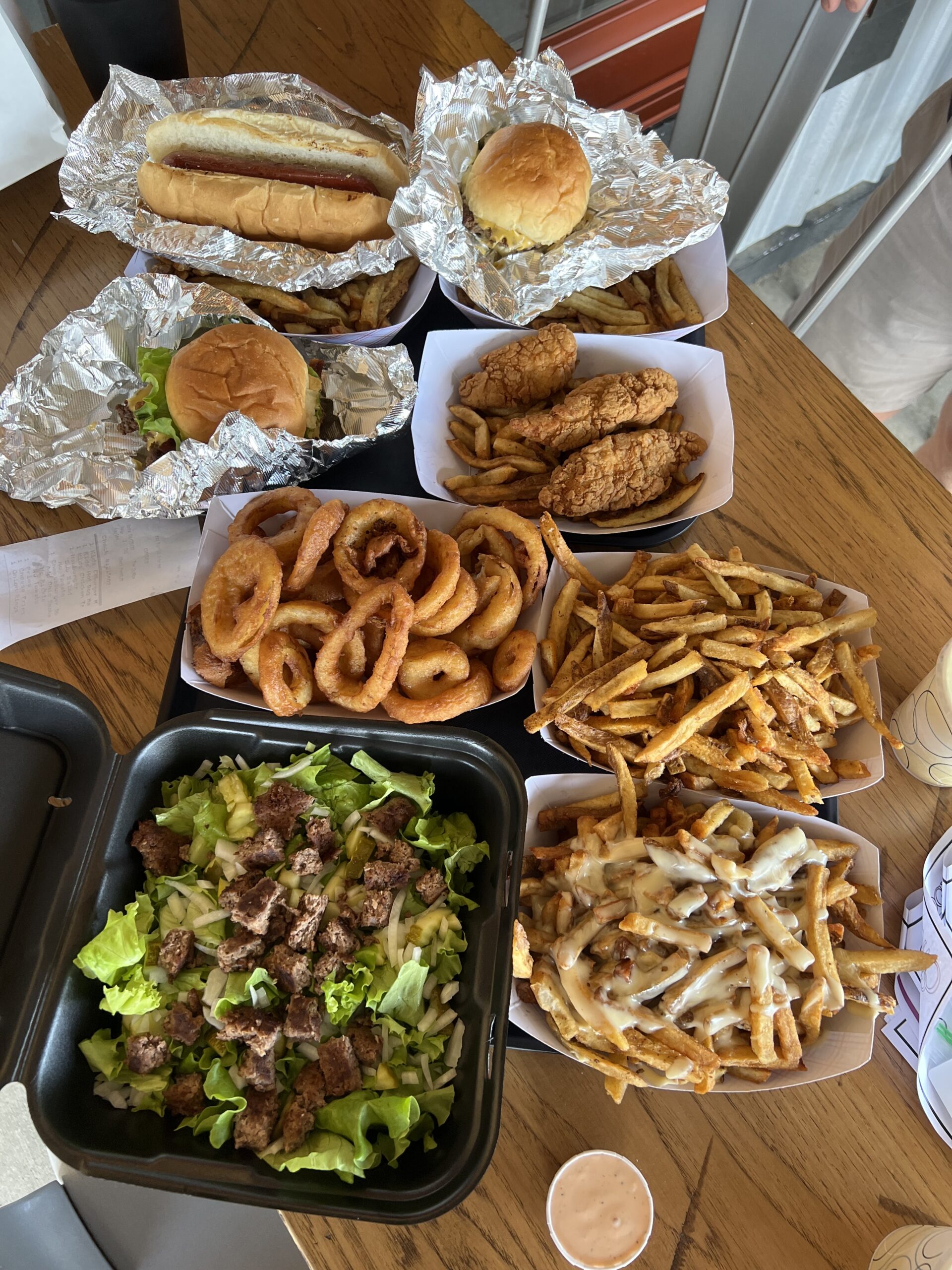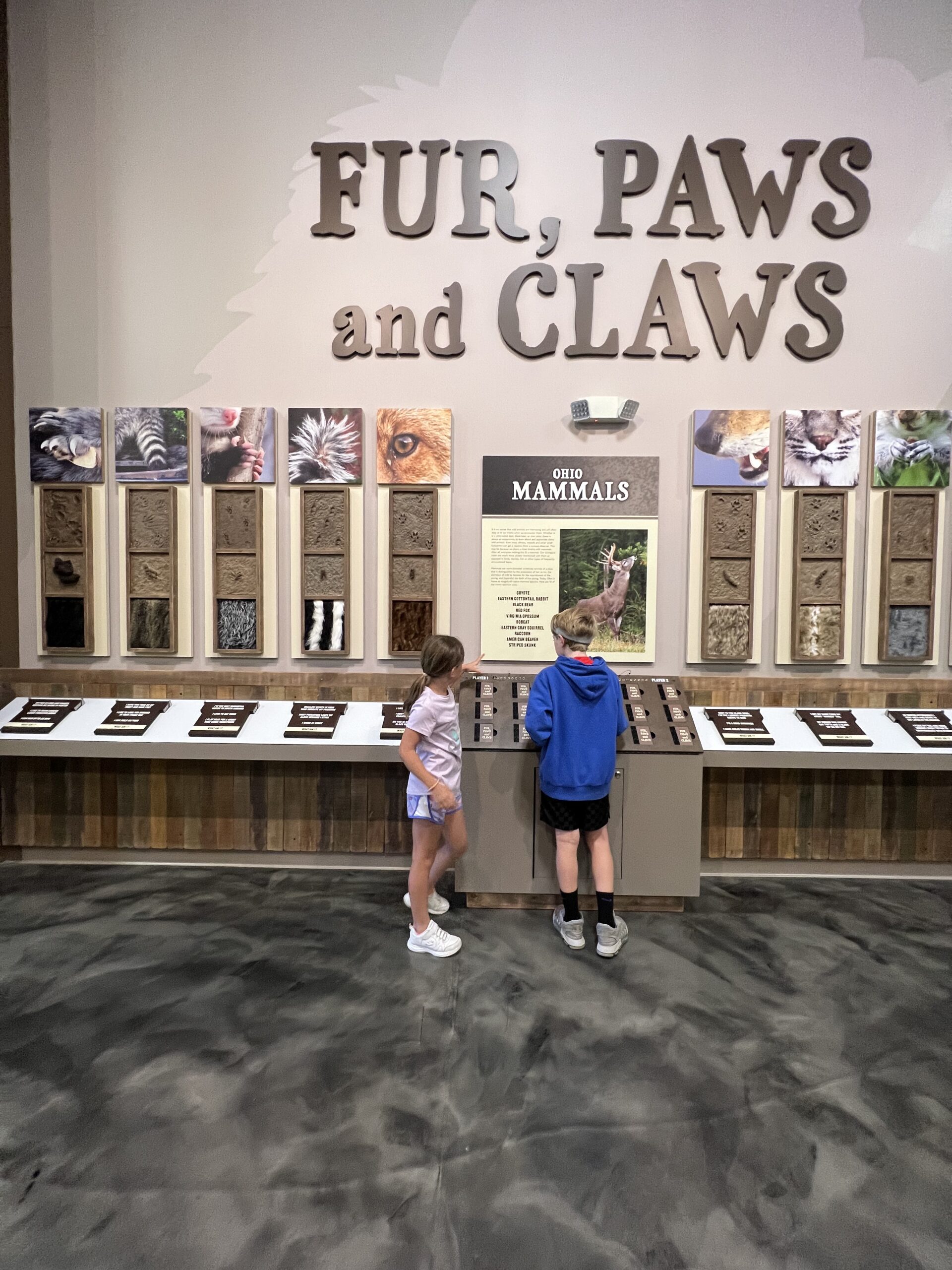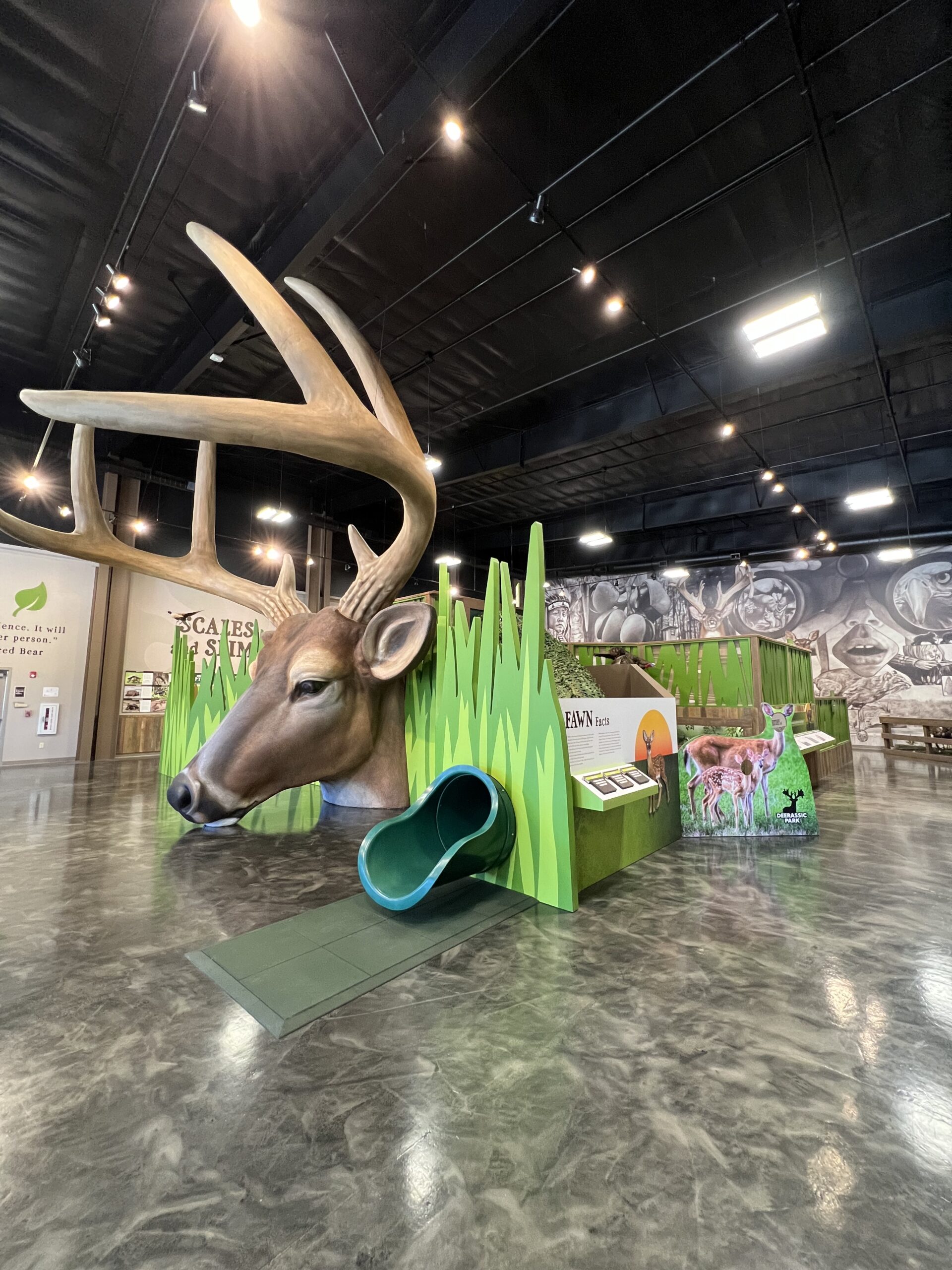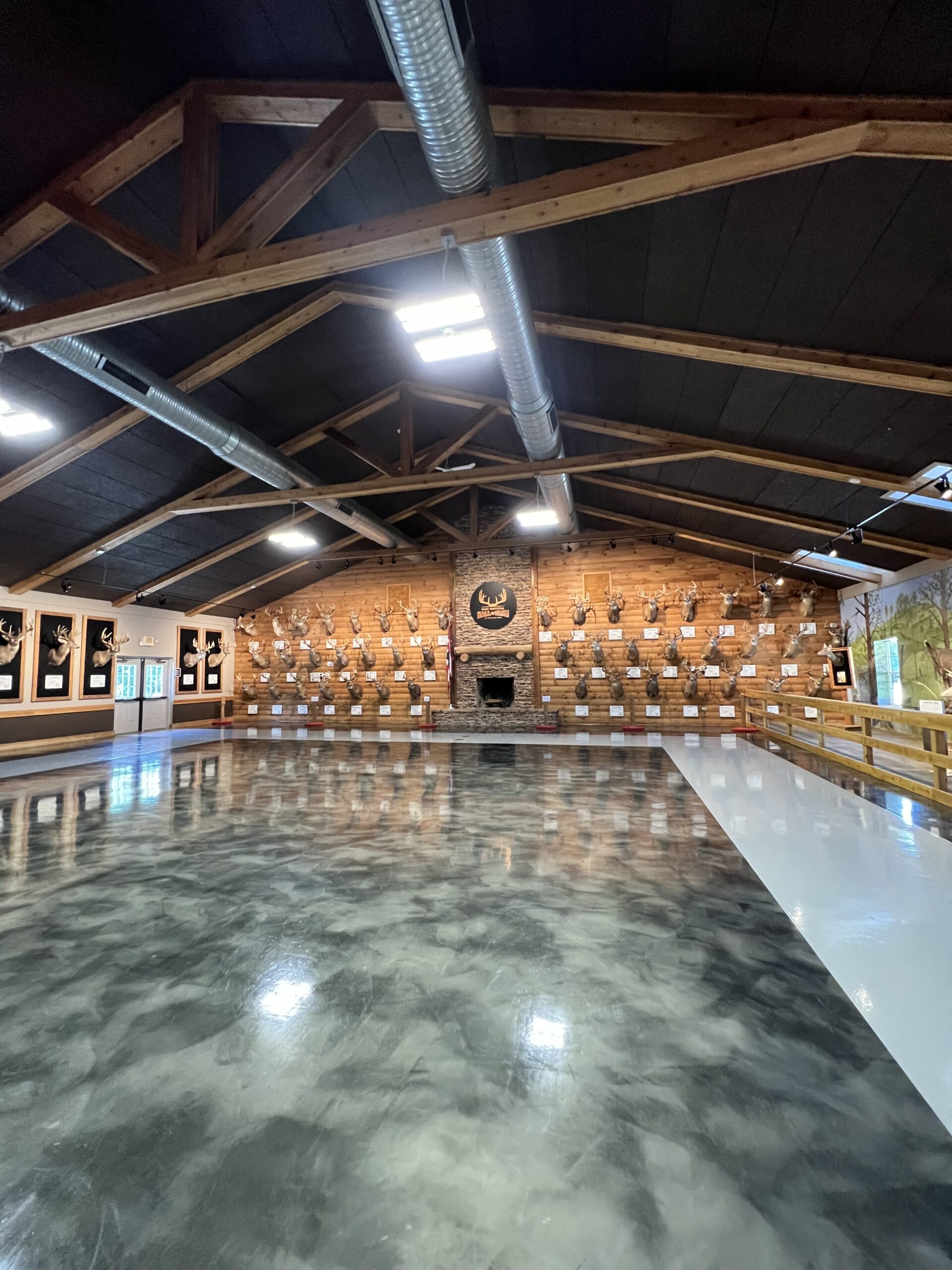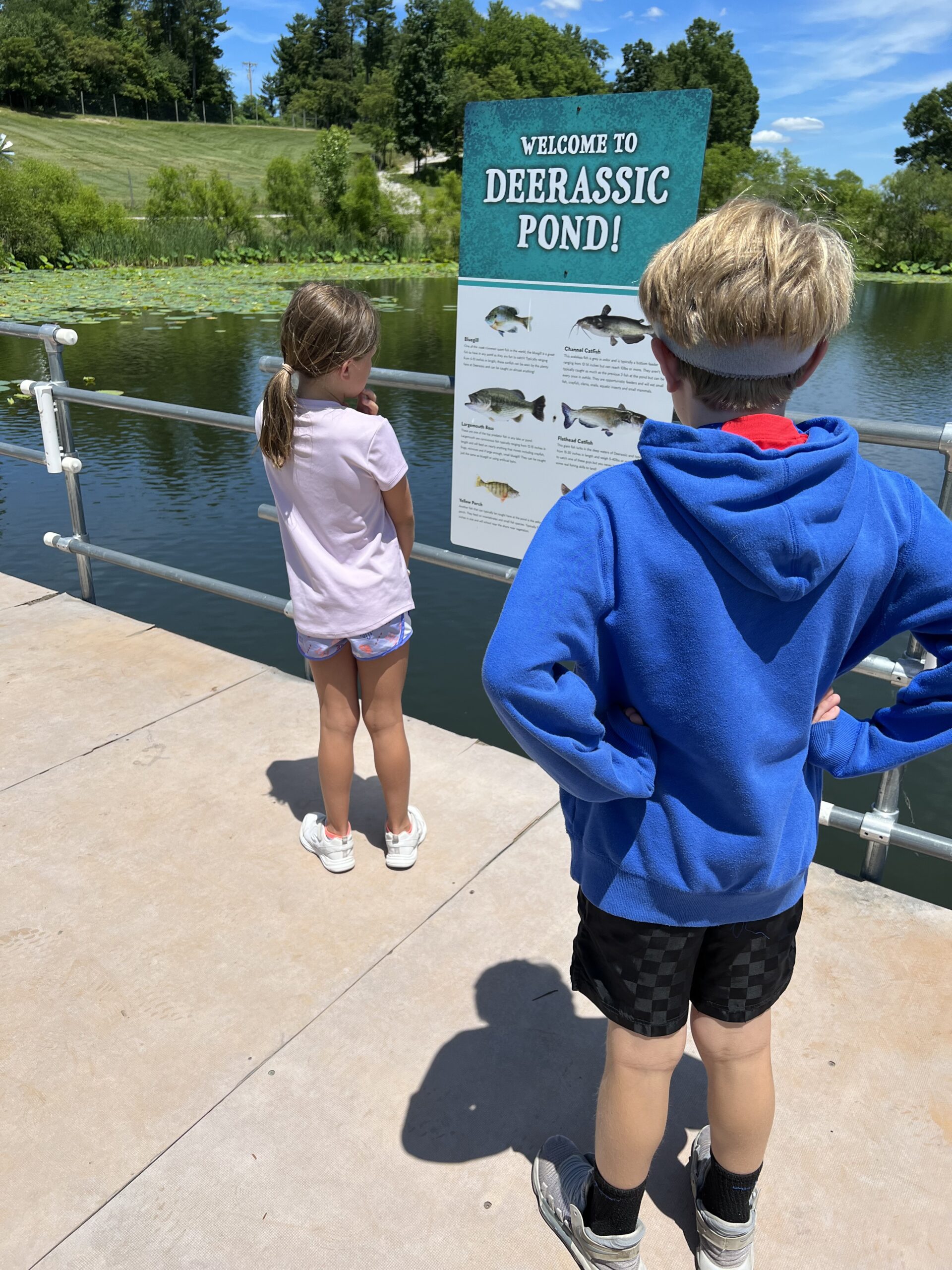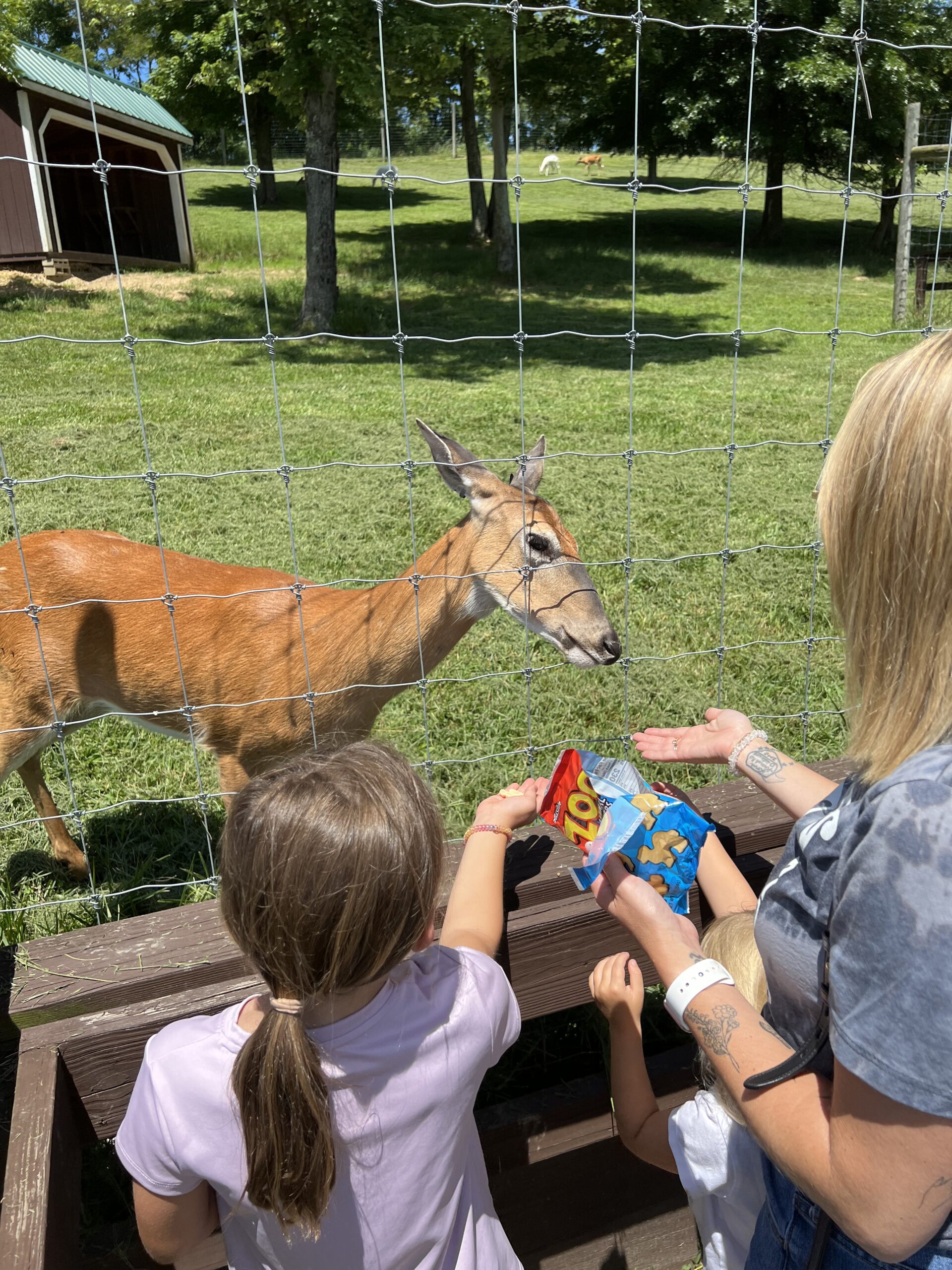 We were so excited to stay at Salt Fork Lodge and Conference center; they have rooms in the lodge or you can also stay in cabins! We checked in and headed straight for the pool. The pool is huge and it felt so good to cool off! After swimming for a bit, it was time to take a guided Big Foot hike. Yes, you read that right! Salt Fork State Park is said to be a hotbed of Big Foot sightings and located in the Sasquatch Triangle. We went on a hike with one of the local naturalists and took the trail where one of the sightings actually happened!  He taught us how to "call" for Big Foot and see if we got any type of response. Spoiler alert, we didn't haha but my husband is already dying to go back and take a night hike! We talked a lot about what constitutes a sighting, what types of things people have heard or seen, and the different types of researchers there are. Super interesting! Before leaving the park we mined for gems and the kids absolutely loved it!
Our last stop of the night was dinner back at the lodge at their restaurant, Timbers. It was so nice that there's a restaurant there and you don't have to venture anywhere else if you don't want to leave! We were exhausted and knew we had an early morning so called it a night after that. But not before a beautiful sky and a visitor outside our door to end the night!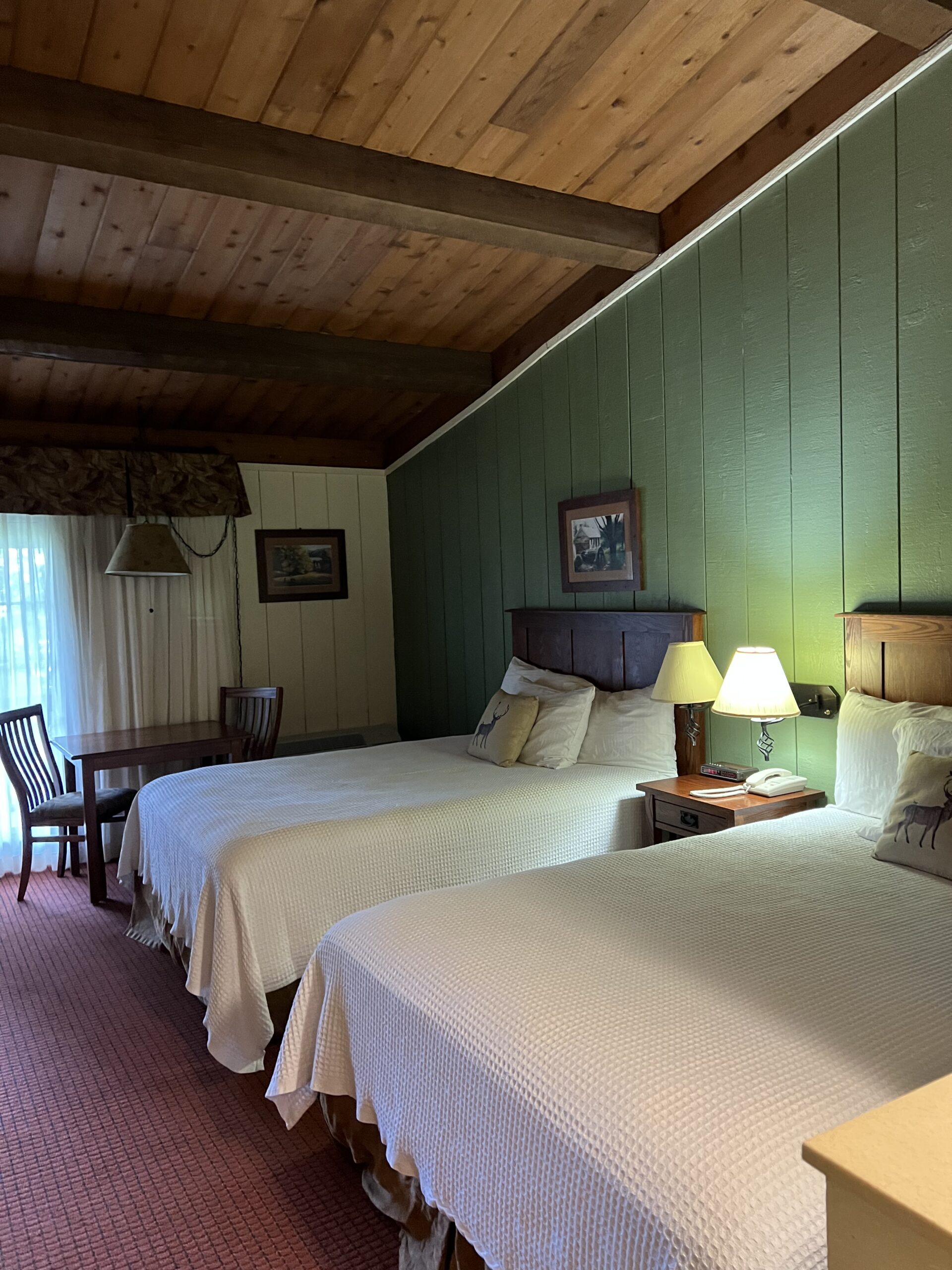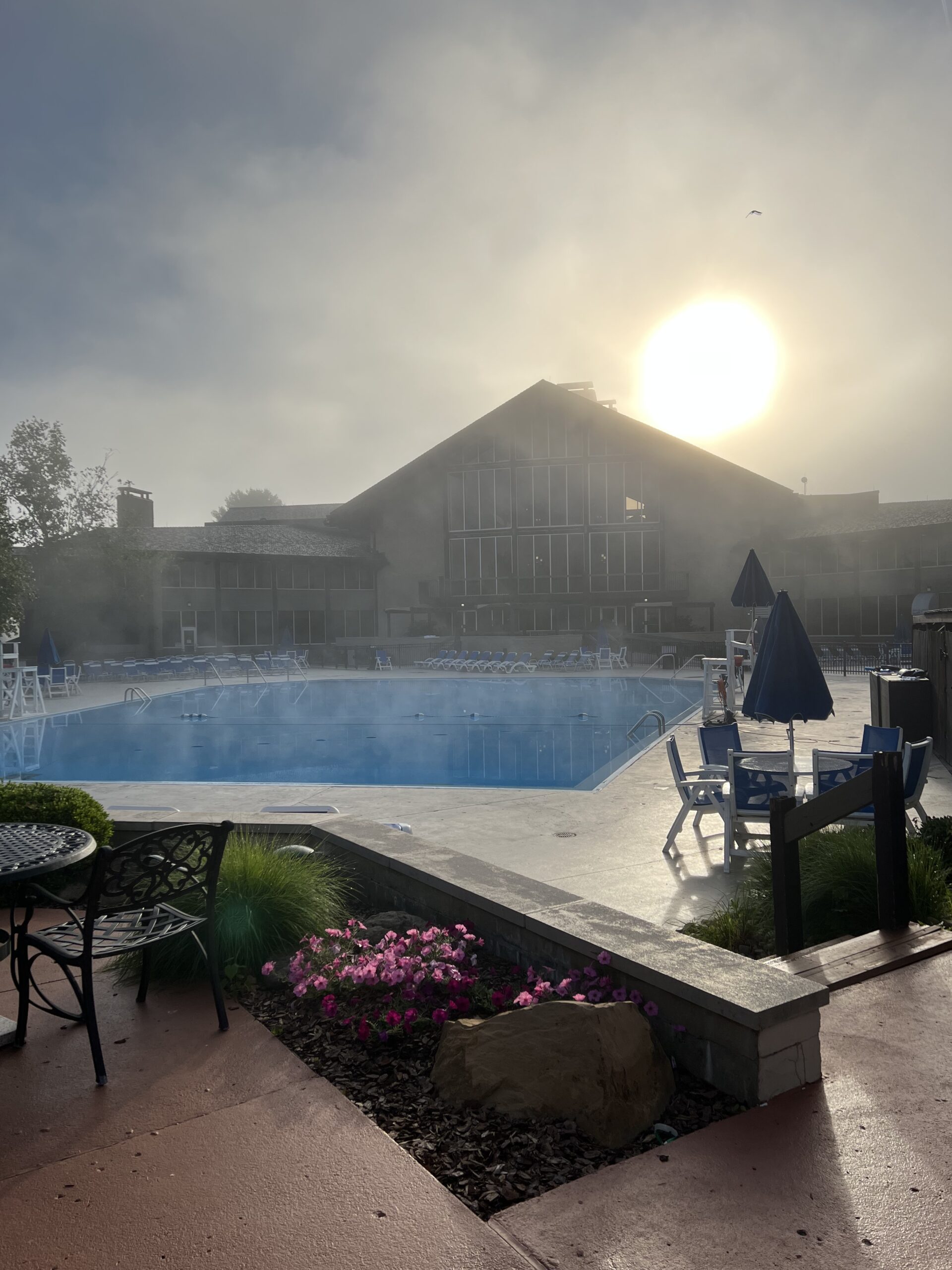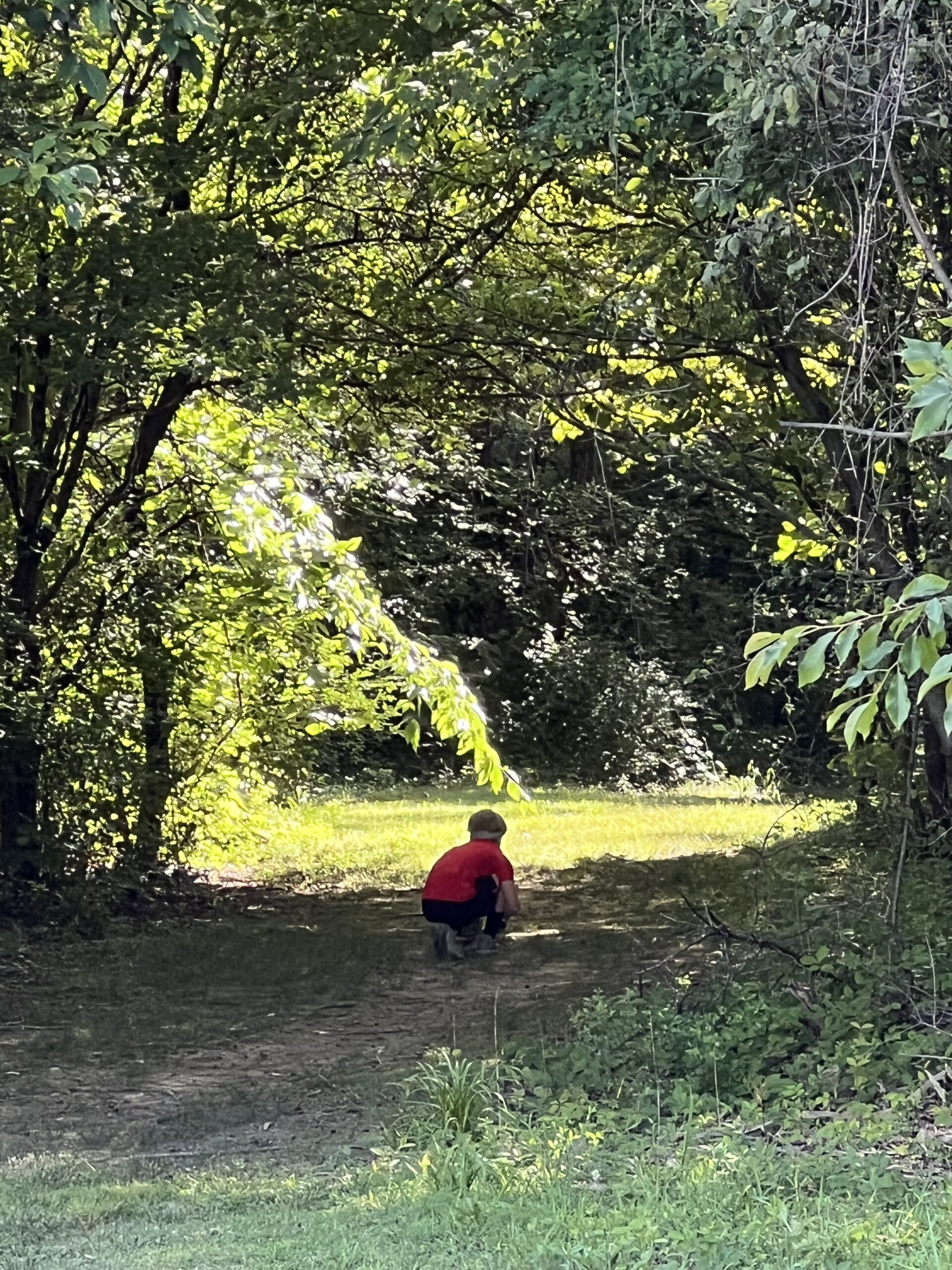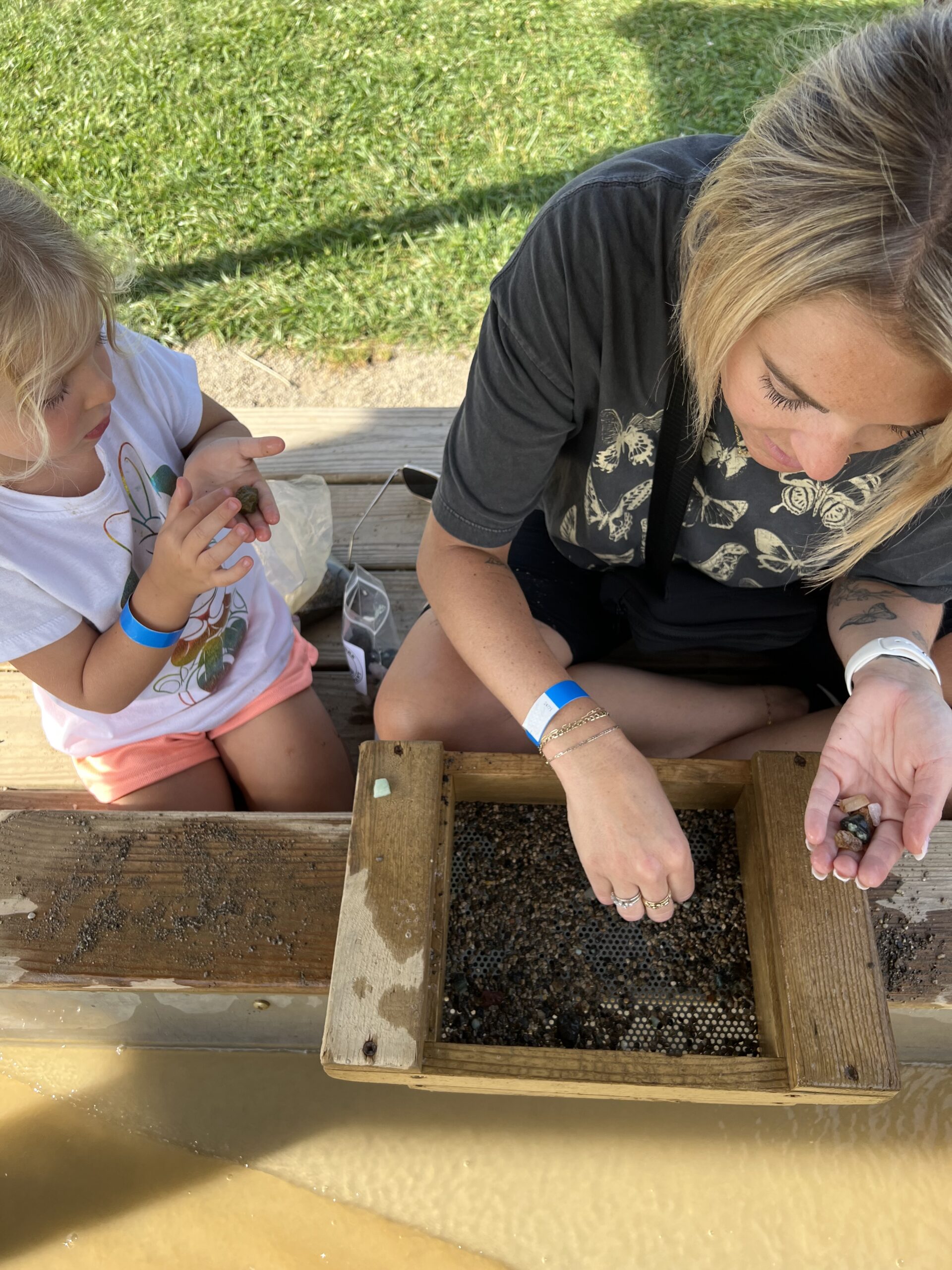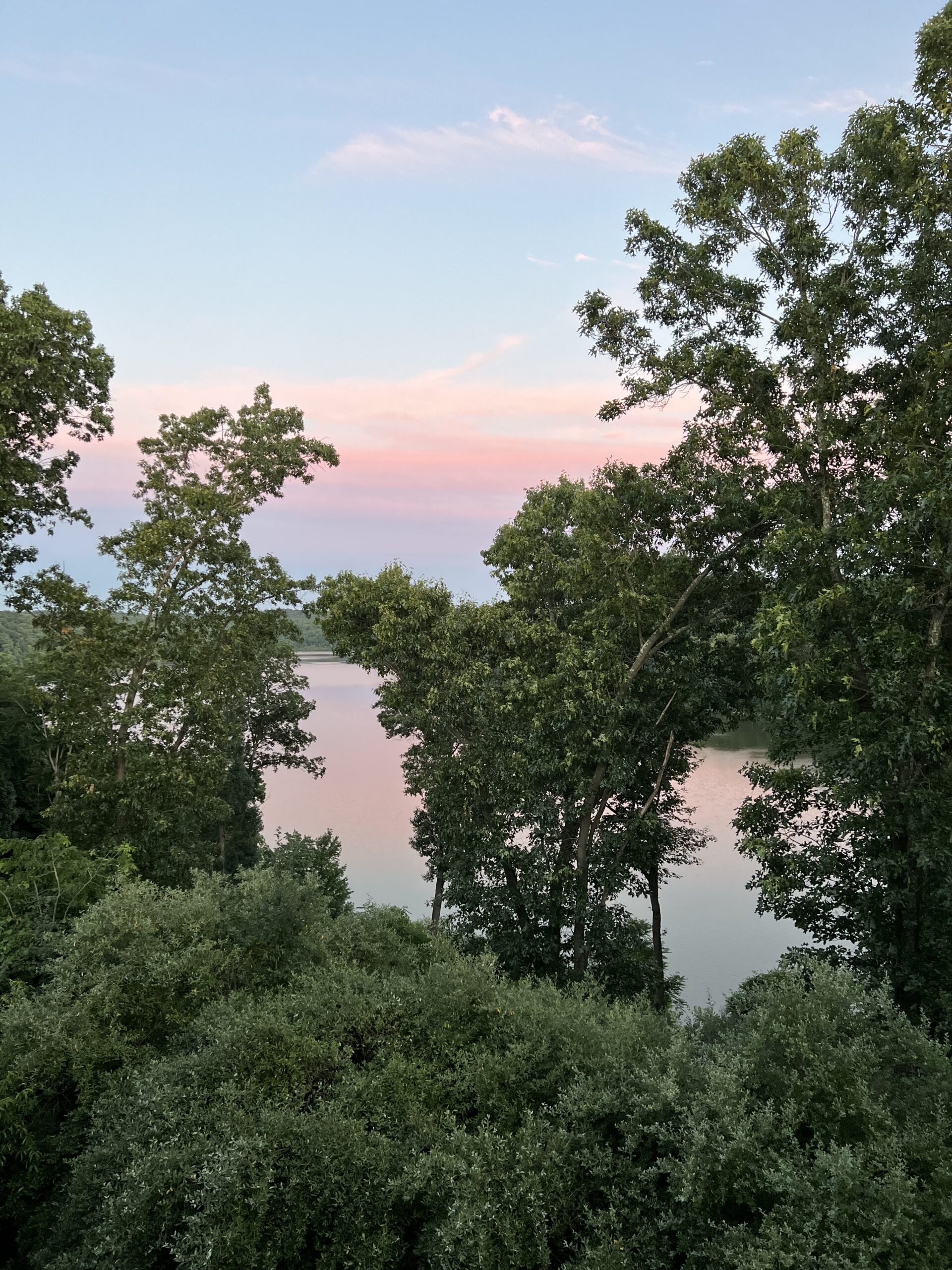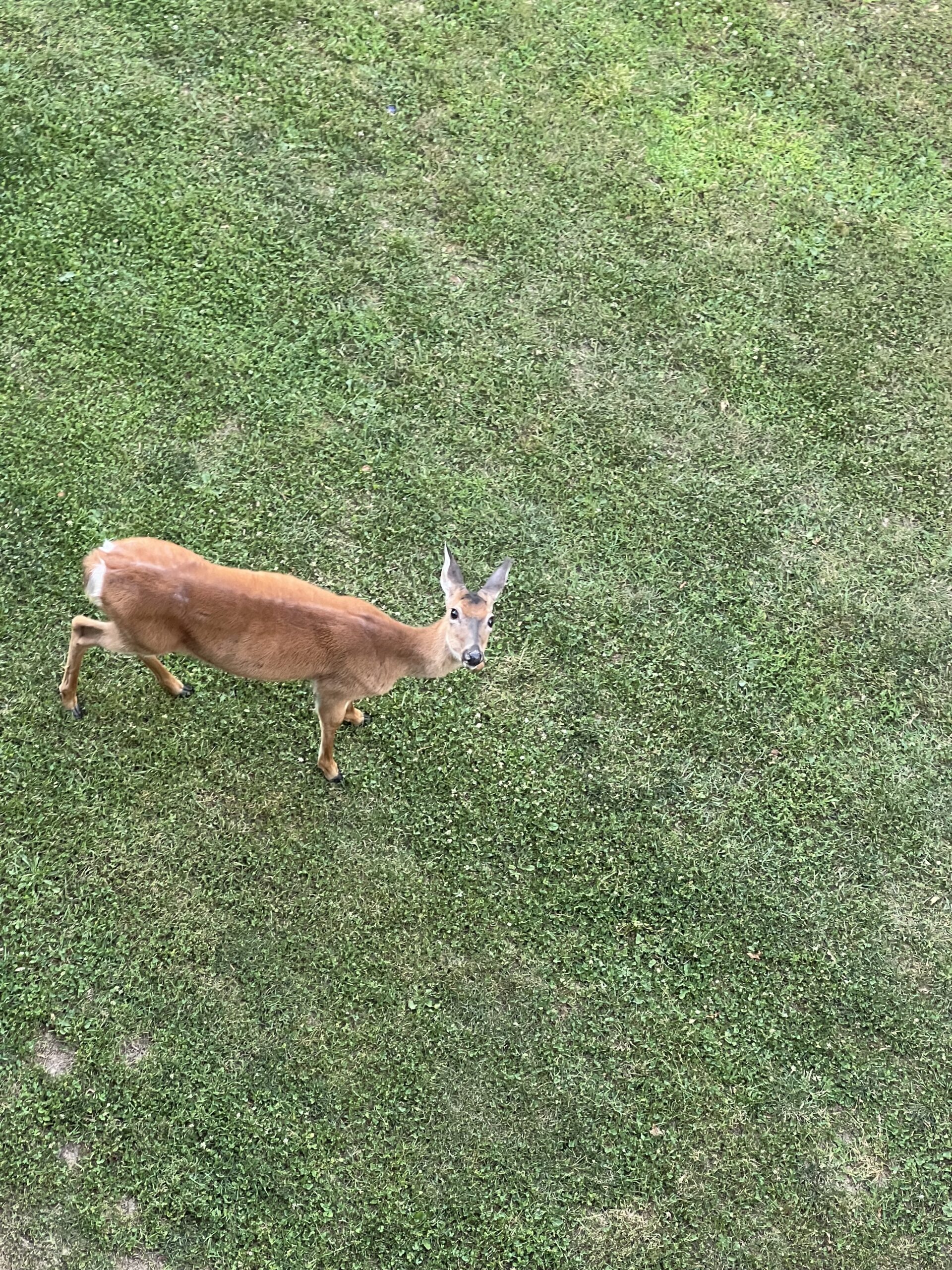 We woke up and headed back down to the Timbers for breakfast and then drove to Jonathan Bye Memorial Disc Golf Course. We met up with Heath Dawson, a local disc golf pro and played a few rounds on the course he designed. It's such a neat sport and was something new and different for us to do.
Our last and final stop was The Wilds for an open air safari tour. We were SO excited to experience this and it did not disappoint! There are so many animals to see and the entire property is just absolutely beautiful. You really feel like you're on a safari! This rhino literally came out of nowhere while we were driving to the next location and I couldn't believe how close she got! They offer a ton of different safaris as well as overnight accommodations and summer camps. I think the kids would have loved the Wild Side tour where you sit in the back of a pick up truck and get a more intimate experience. You get to feed the animals and go off-roading to get closer to the animals. We will definitely be doing this next time! But with our open air tour we were able to feed some of the fish, turtles, and birds and the kids got a kick out of that! Make sure you have cash with you and you can get a handful of food for the fish and turtles and a stick with birdseed on it for the birds! Then just hold your stick in there air and they'll come to you! It was also a nice little break on the safari so the kids could get out and stretch!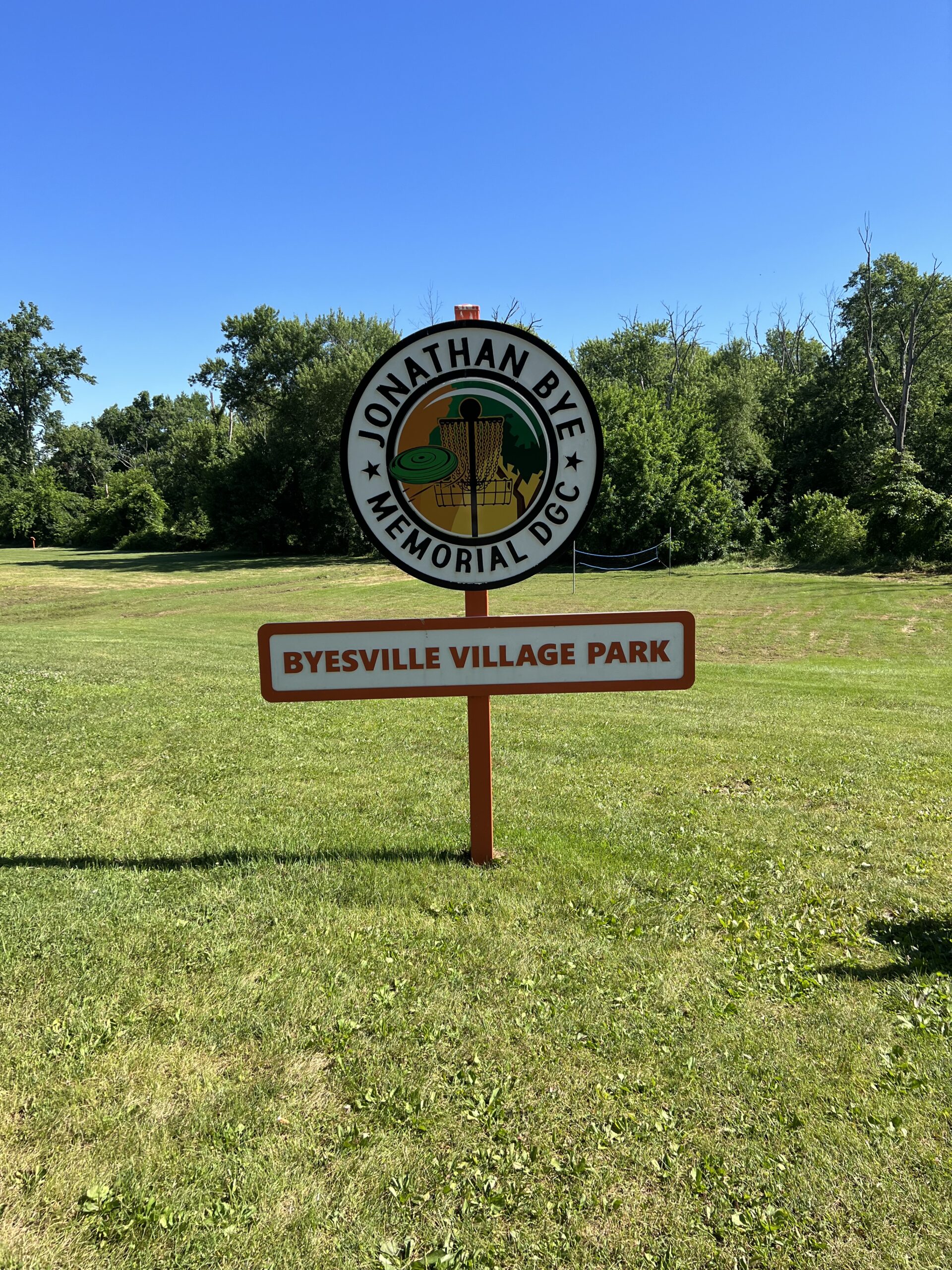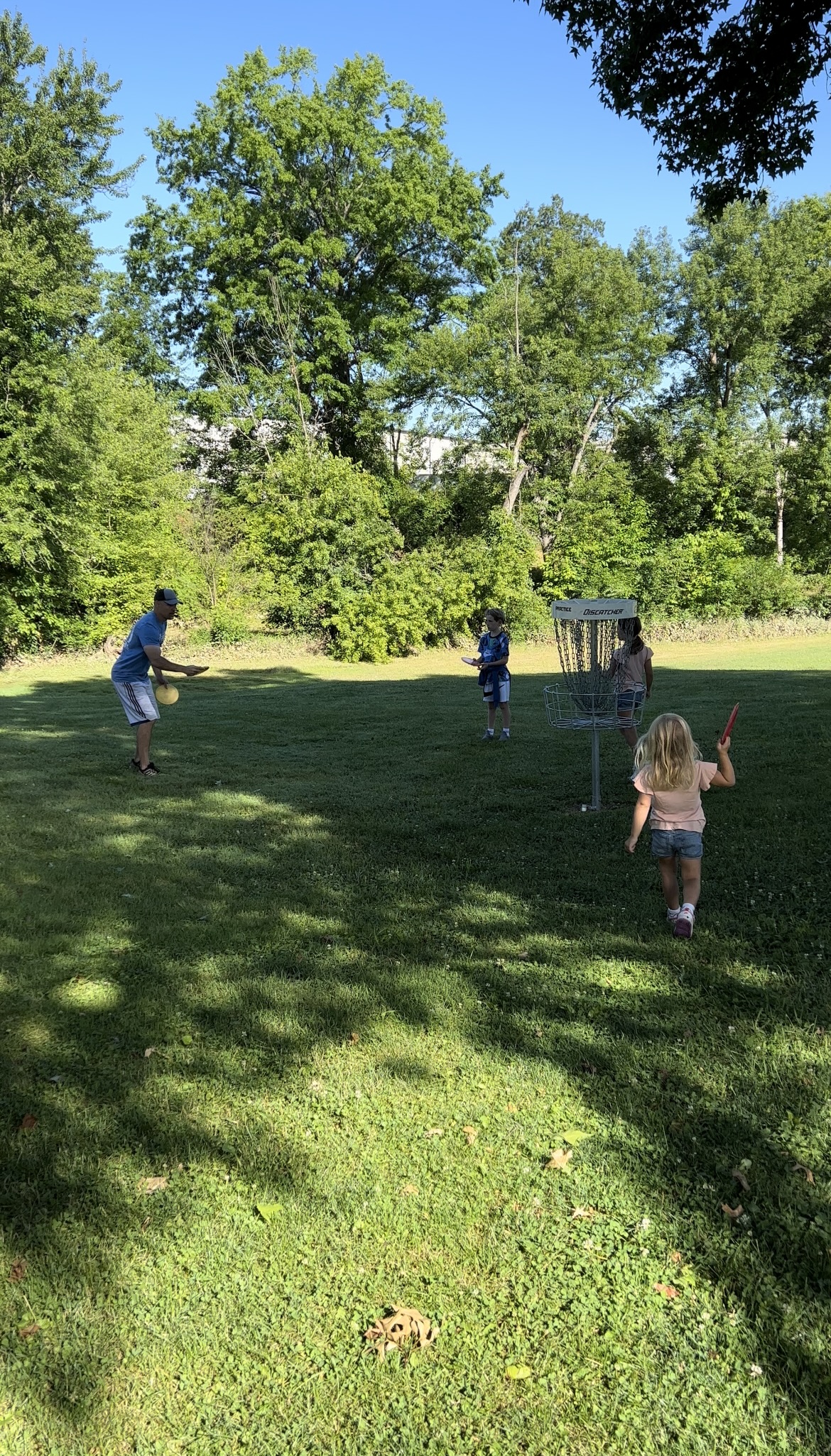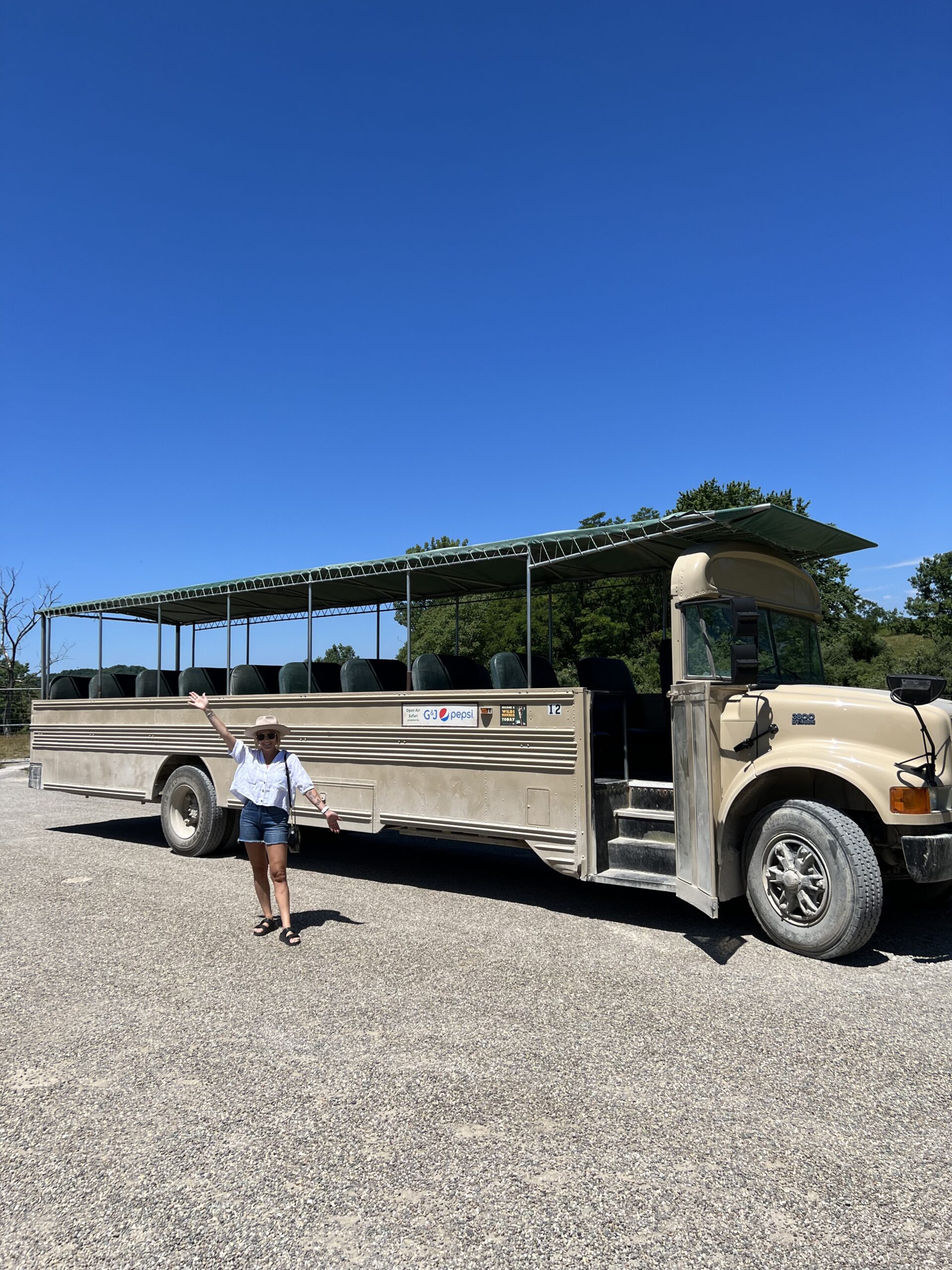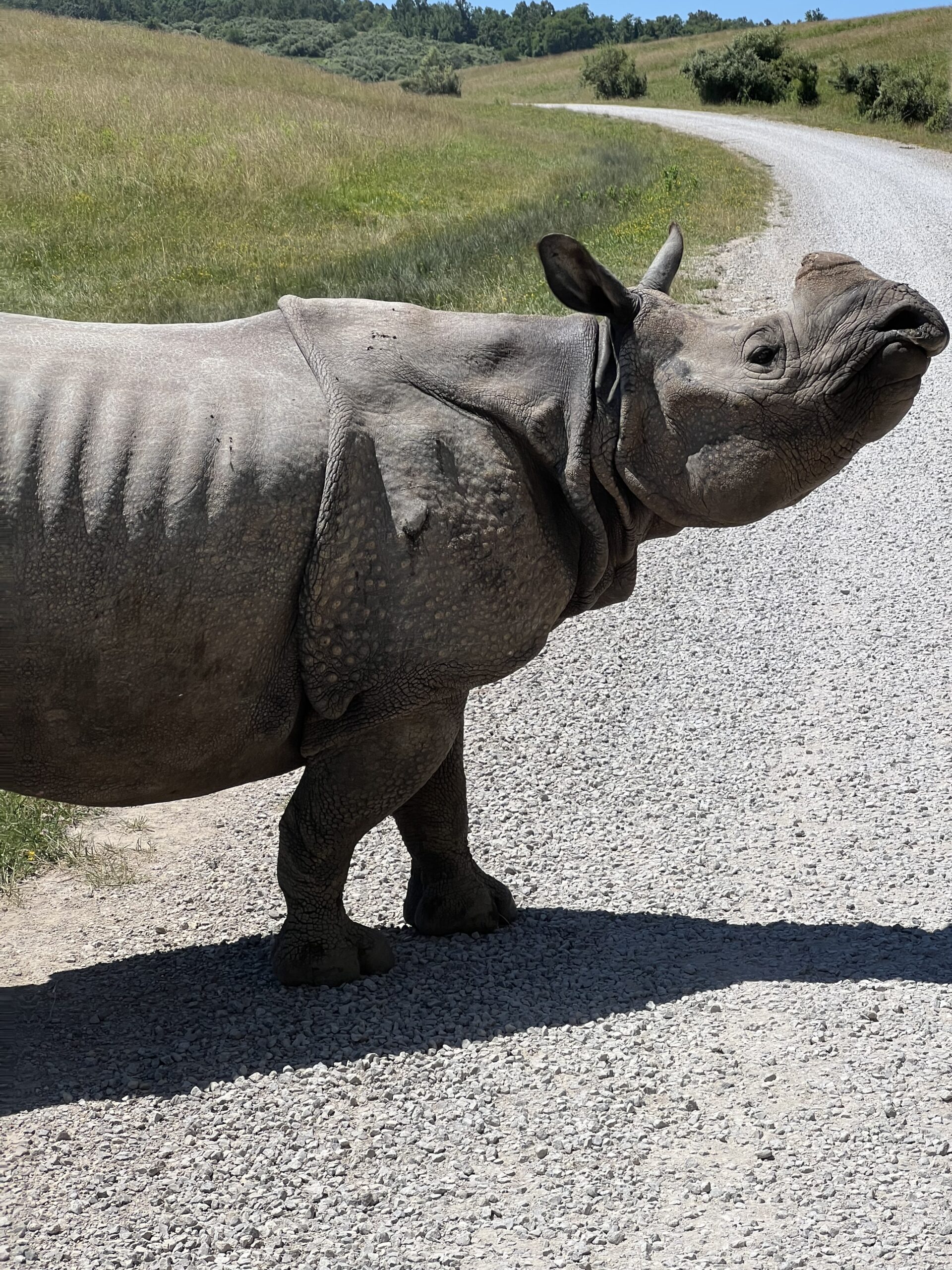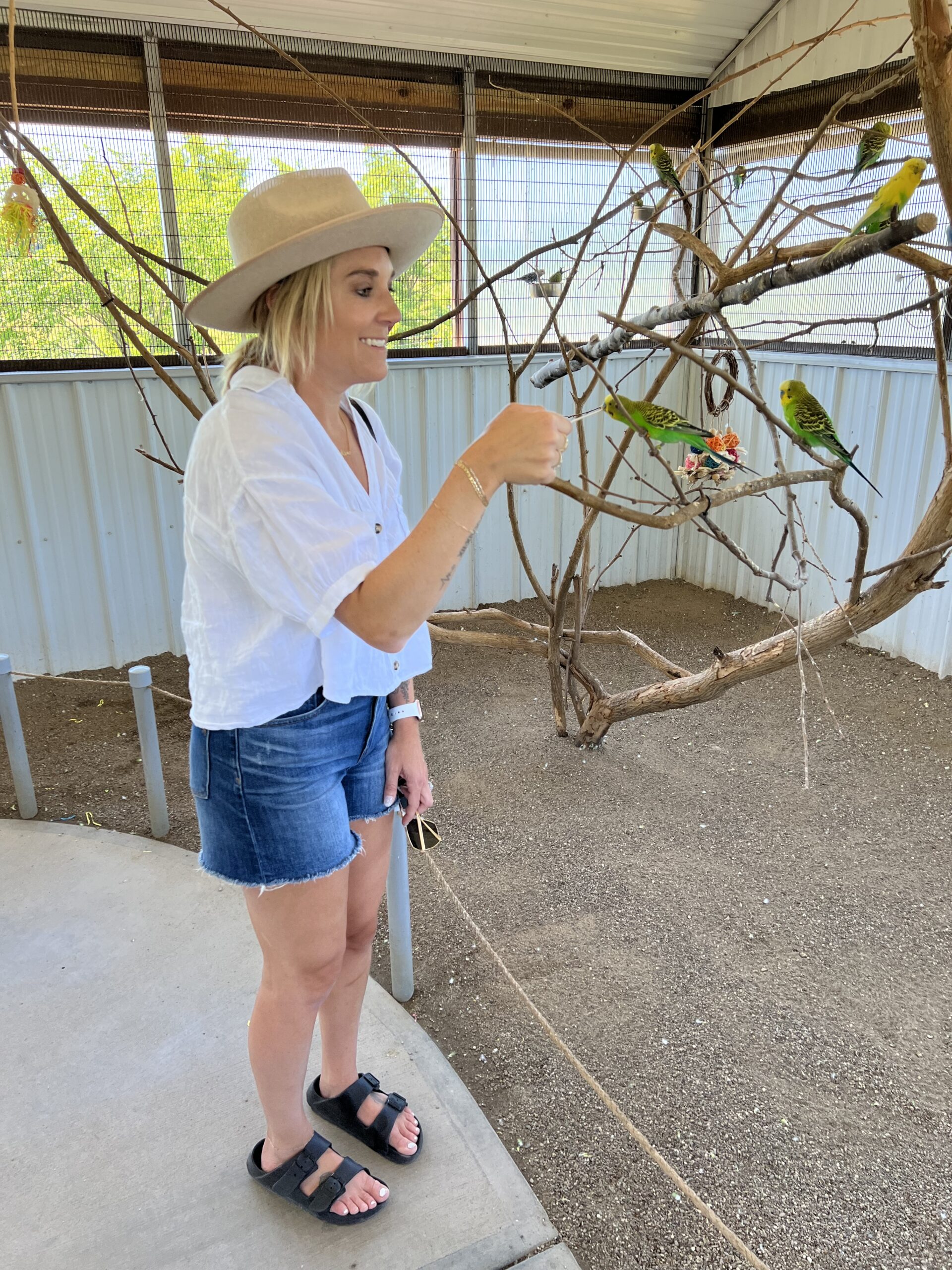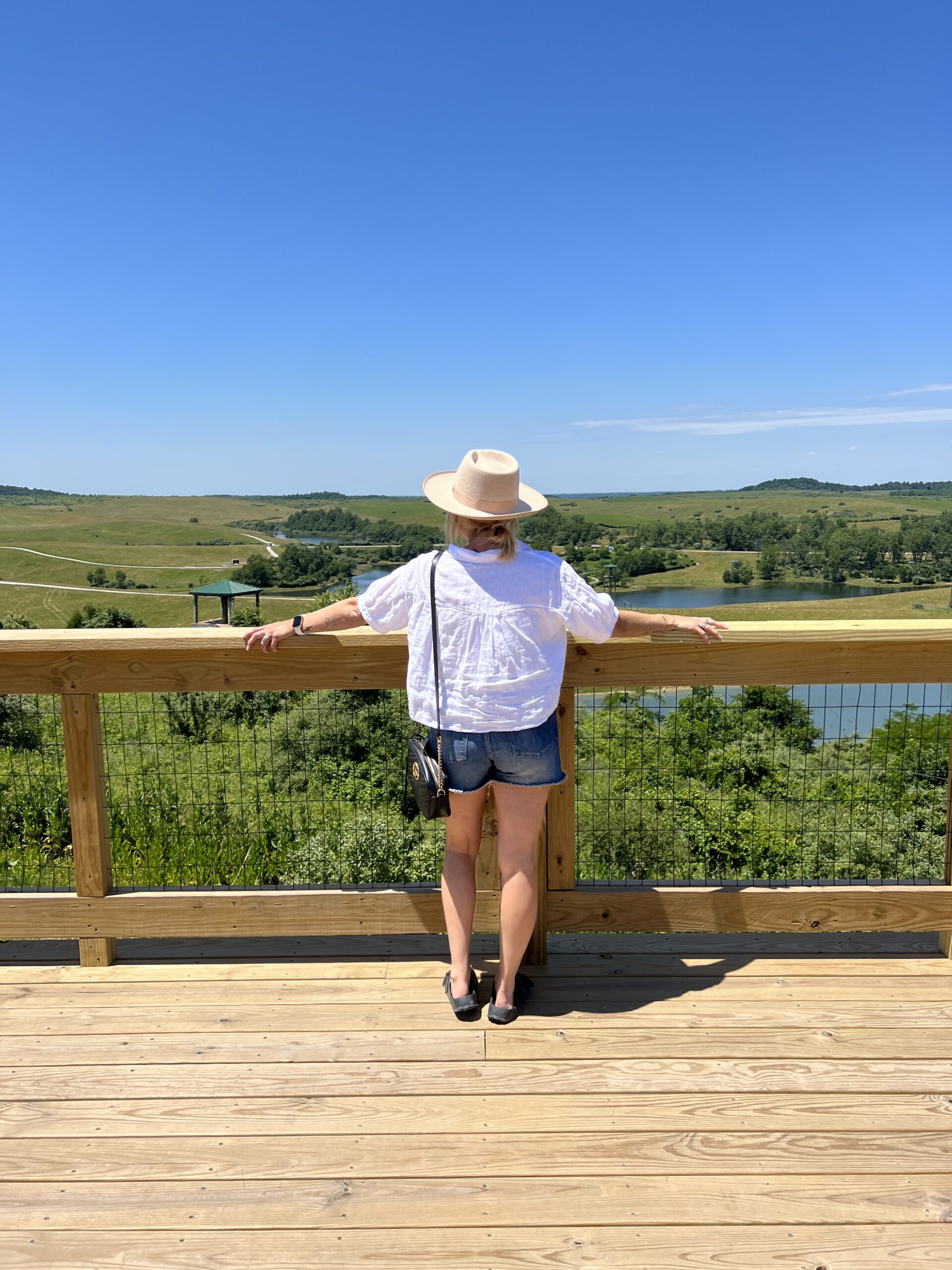 Unfortunately it was time to head back home after that but we had such a good time and there were so many things we didn't get to see or do. It's such an amazing area and offered so many opportunities to get outdoors and spend time together as a family. We'll definitely be back!
A huge thank you to Ohio. Find it Here. and Cambridge/Guernsey County for showing us such a gem in our own state! Have you ever been to Cambridge/Guernsey county? Share your favorites below!