Summer Favorites from Macy's
Today's post is sponsored by Blue Star Families. As always, all opinions are my own. 
Being super preggo right now can be kind of depressing when it comes to fashion. Don't get me wrong, I've still found ways to rock the newest trends or at the very least, incorporate pieces into my current wardrobe. But after seeing the items that made the IT List on Macy's, I cannot wait to be back in regular clothing!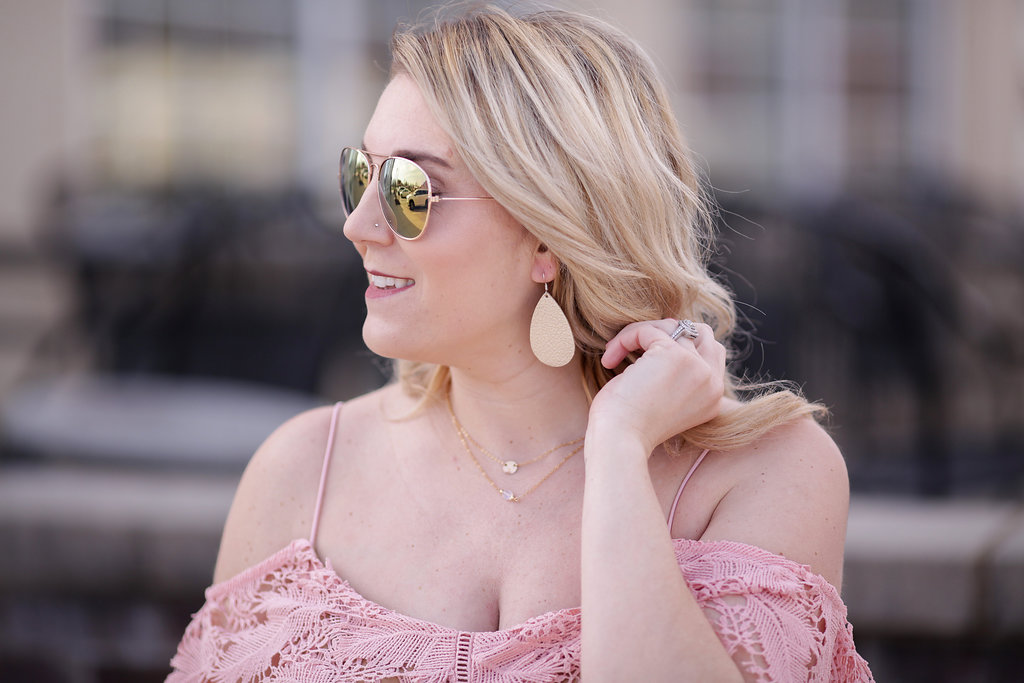 Here are the items that made the IT List for summer:
Denim shorts
Graphic tees
Bare shoulder tops and dresses
White handbags
Wedges
Statement earrings
Maxi dresses
Flat lens sunglasses
Belt bags
One-piece swimsuits
Statement slides
And while some of these things are off limits until I get my pre-baby bod back (and this baby responds to her eviction notice I've been giving her), I wanted to add a few items to my current summer wardrobe.
I headed into Macy's looking for a functional white handbag, because there's no size when it comes to purses right?! Since we're adding another baby (which means less hands for me to carry everything) I opted for this super chic backpack. Classic and trendy and like I said, functional!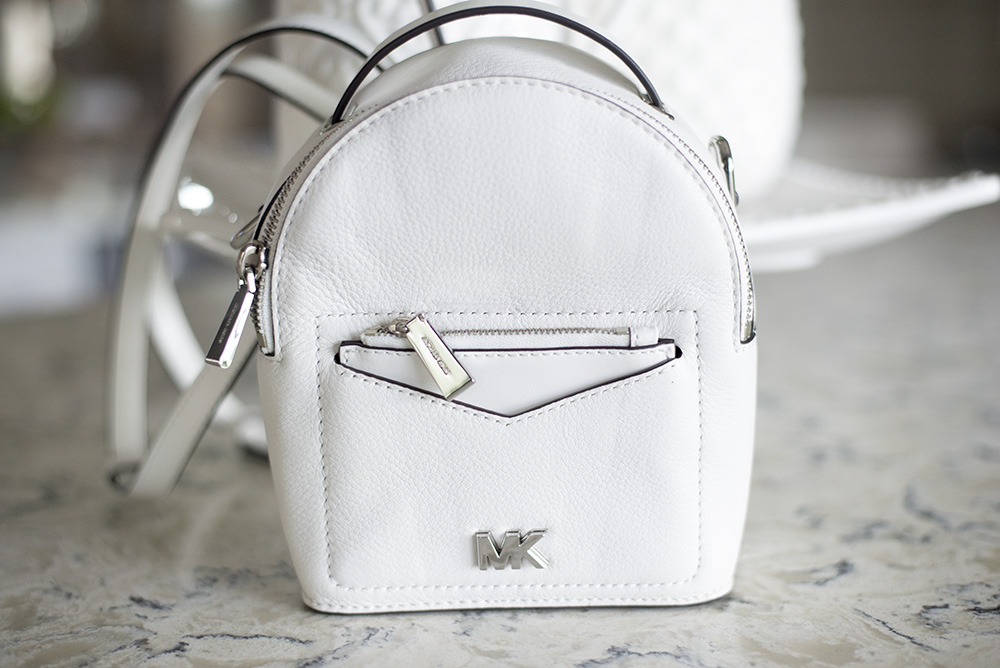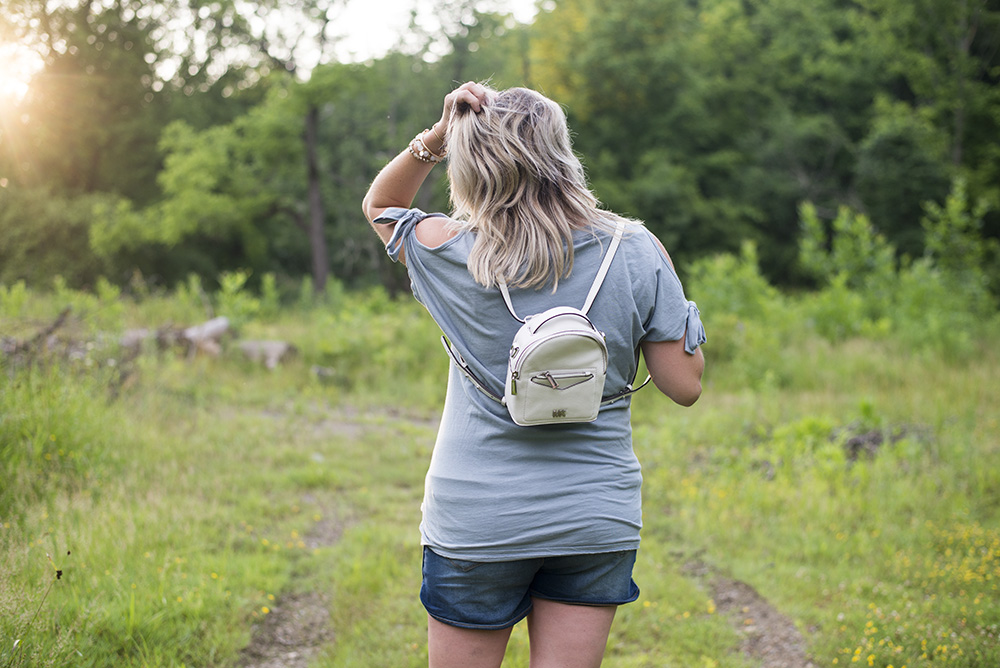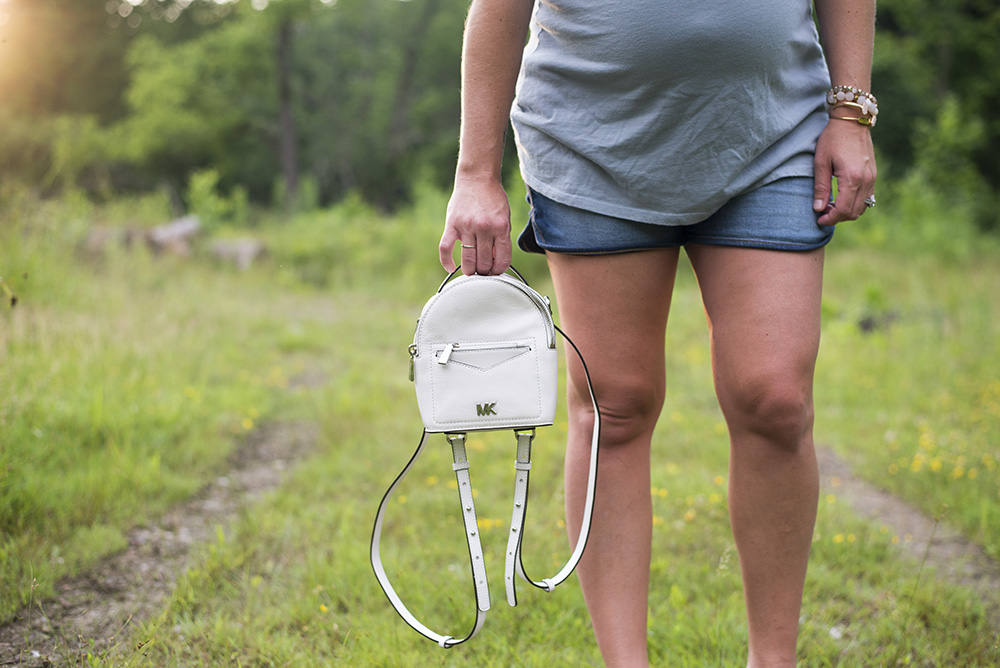 Let's chat about Macy's in a different capacity for a second. Clearly I've been digging Macy's lately for their maternity selection, summer staples, and now their "The Big Give Back" campaign.
How does it work? Super simple! From June 28th to July 8th, make a $3 donation at checkout and receive a 25% off coupon to be used on your purchase. 100% of your donation will be split between Blue Star Families, Team Rubicon and Bunker Labs, all military organizations with such an important cause.
Our time as an active duty military family was an experience to say the least. An experience I struggled with a lot; hating it at first and then missing it when his time as active duty was over. I also did a lot of growing and maturing during that time in our life and I will be forever thankful for those experiences. Although they were challenging and tested us at times, we came out stronger for it.
Despite not being an active duty military family, we're still a veteran military family. We're still extremely thankful for my husband's service and everything him and his fellow soldiers have done for this country. And thankfully, a lot of businesses recognize the sacrifices these families have made as well. And have brought awareness to some of the wonderful organizations that give back to military service members and their families!
Be sure to head into your local Macy's and if you can, donate $3 to The Big Give Back campaign. Every bit helps and your small donation will make a huge impact on the veteran community.
AND NOW… a surprise for you! You can enter to win one of five $100 gift cards! Just enter the Rafflecopter below and cross your fingers! Good luck! xo