It's hard to believe it but yes friends, we're still recapping New York Fashion Week! So today we're attacking NYFW Day 3 and 4!
I started Saturday morning in Brooklyn at Amika Styleblow to get my hair did before the full day of activities. The salon was so stinking cute and it felt lovely to get pampered after the craziness of the past two days. It was totally convenient because I had scheduled the appointment to be right before my photo shoot with Laurel Creative. She was the absolute sweetest and nailed my vision. I wanted "NYC-esque" photos and I couldn't have gotten better ones if I tried. So obsessed! Here's one from each outfit, but be on the lookout for these outfits coming to the blog soon!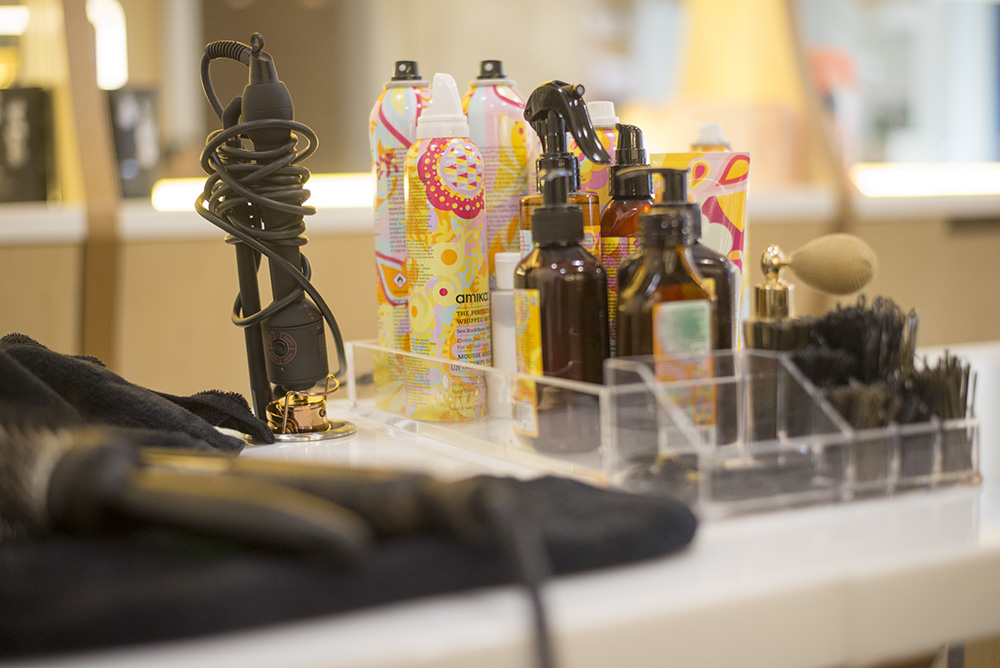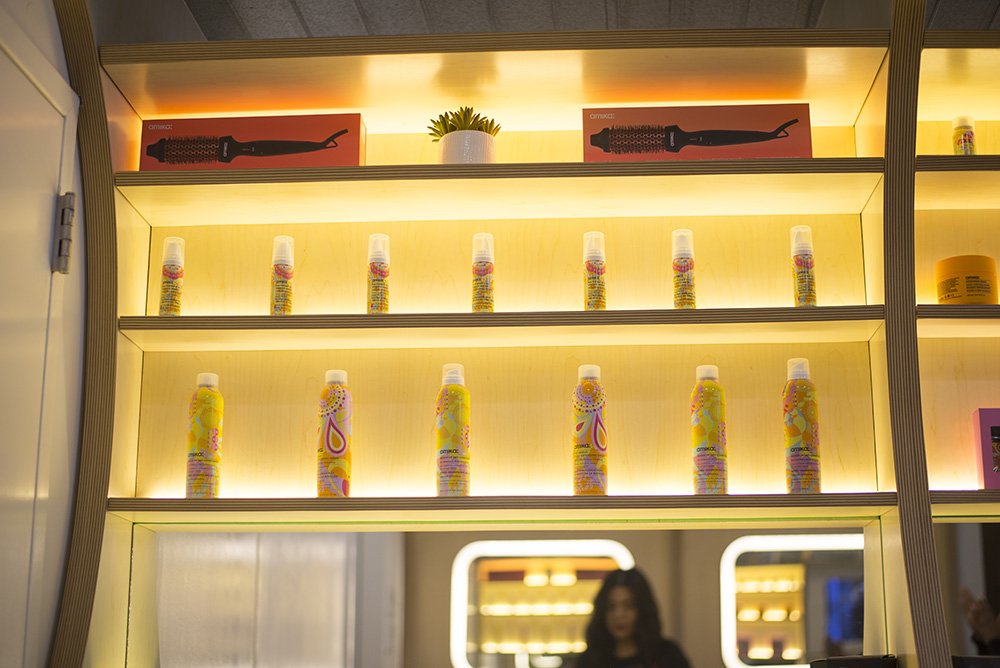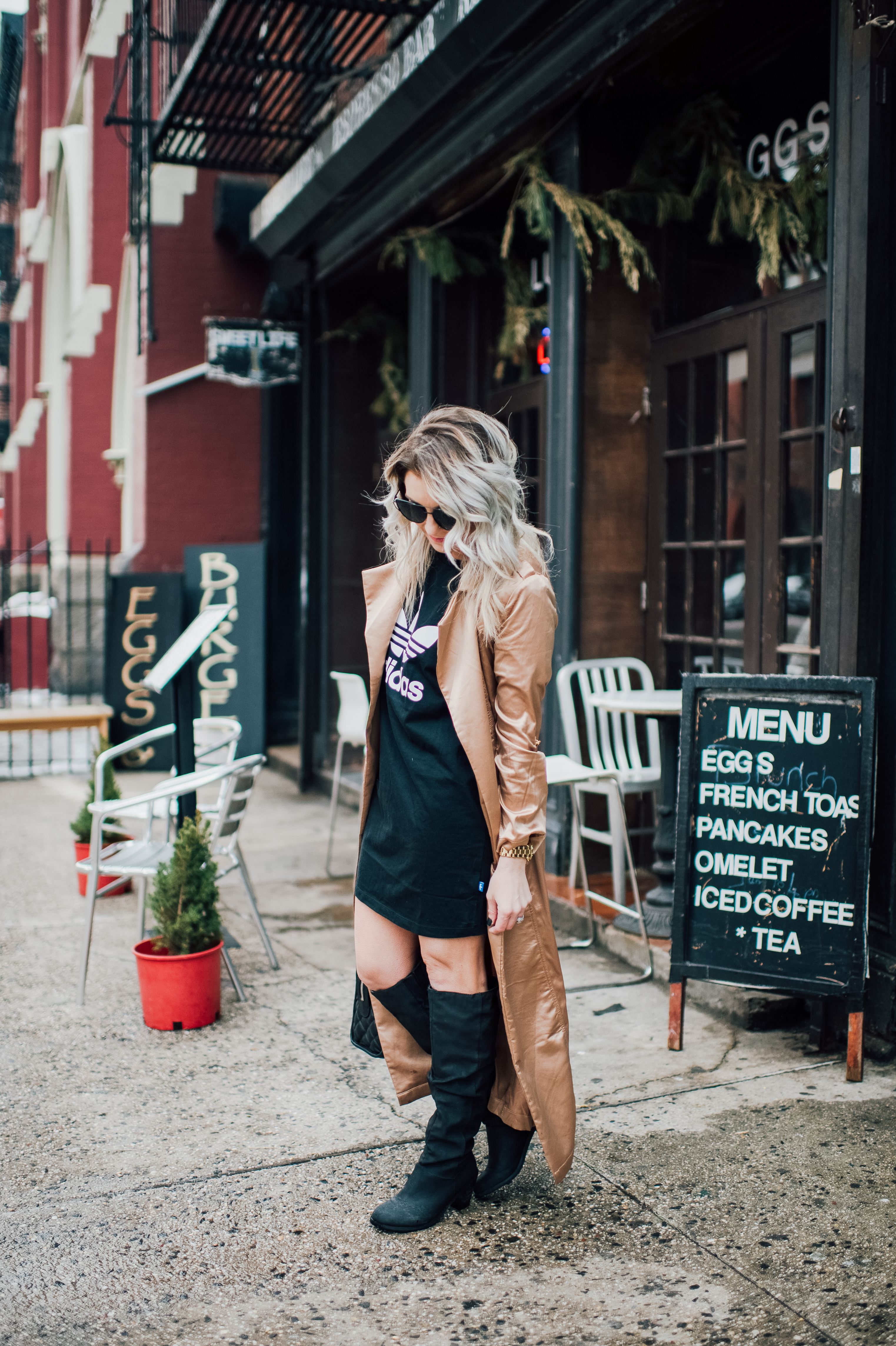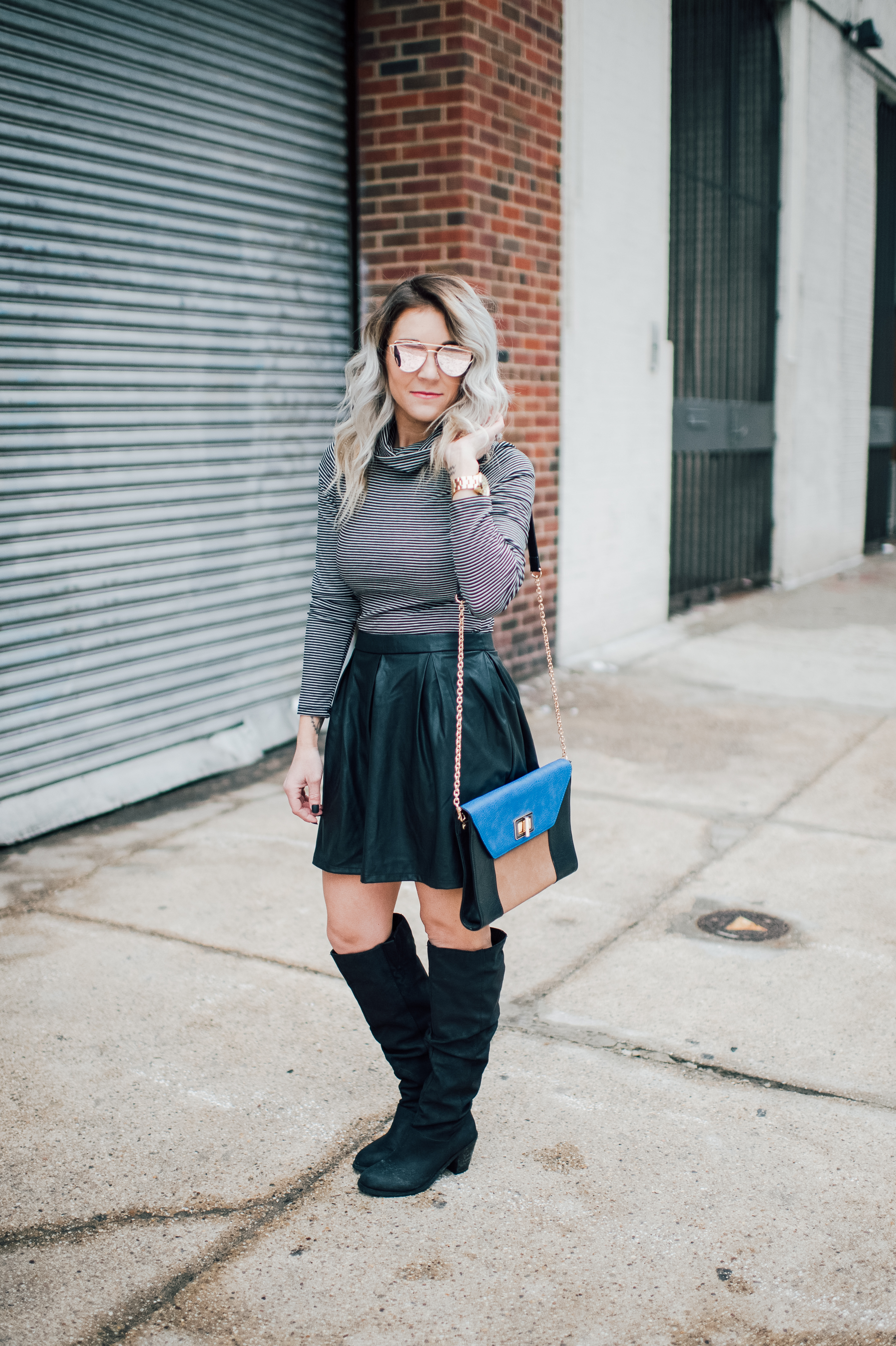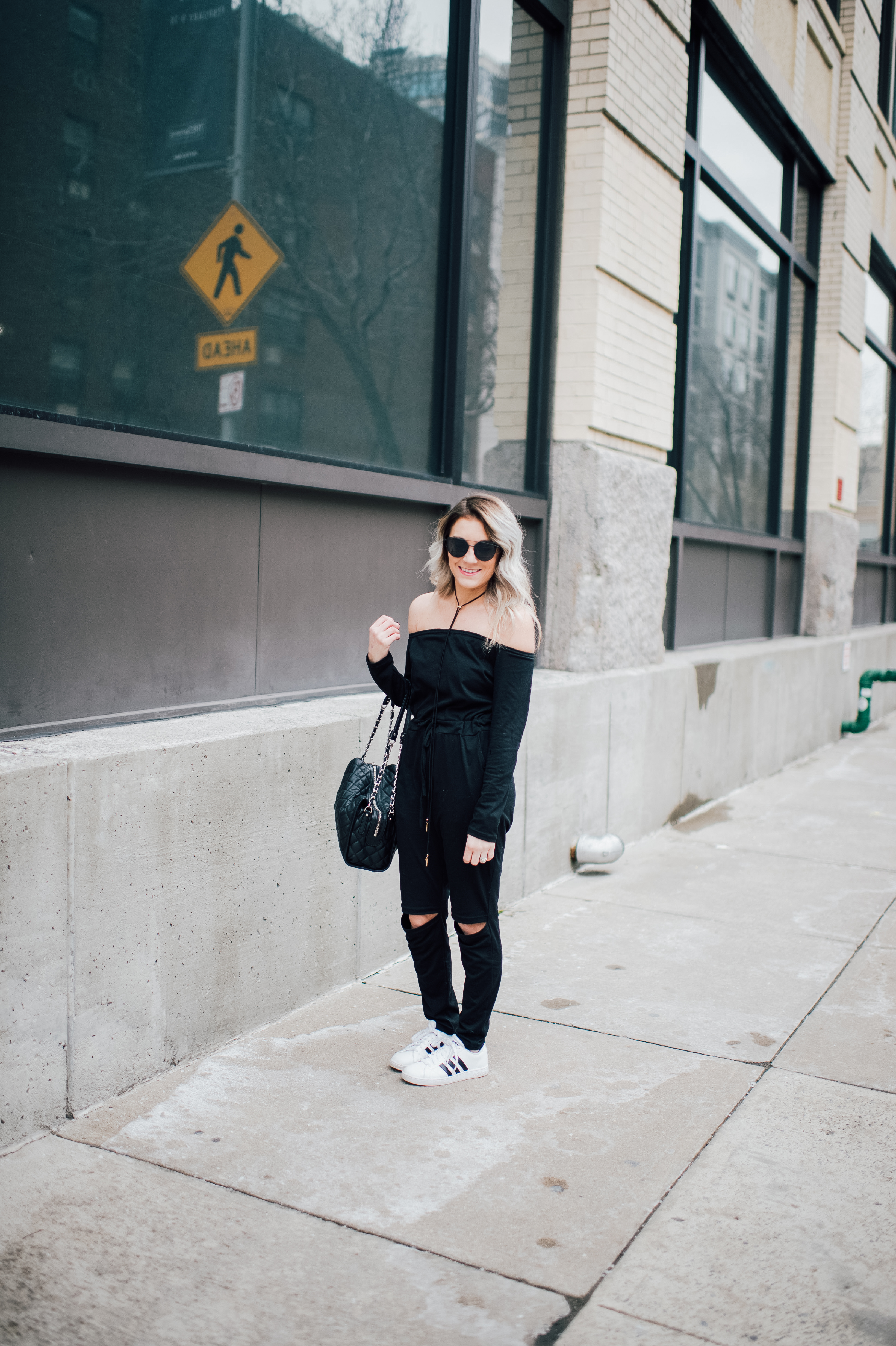 After my photoshoot I met Kelly back at her place and we headed over to the Shop Style Social House. There was a champagne bar, juice bar, glam room, Gigi New York, clothes/shoes/accessories for rent, and so much more! We of course grabbed some champs and browsed all of the goodies on the floor. We got a quick hair and makeup touch-up and then rushed home to change before our next event.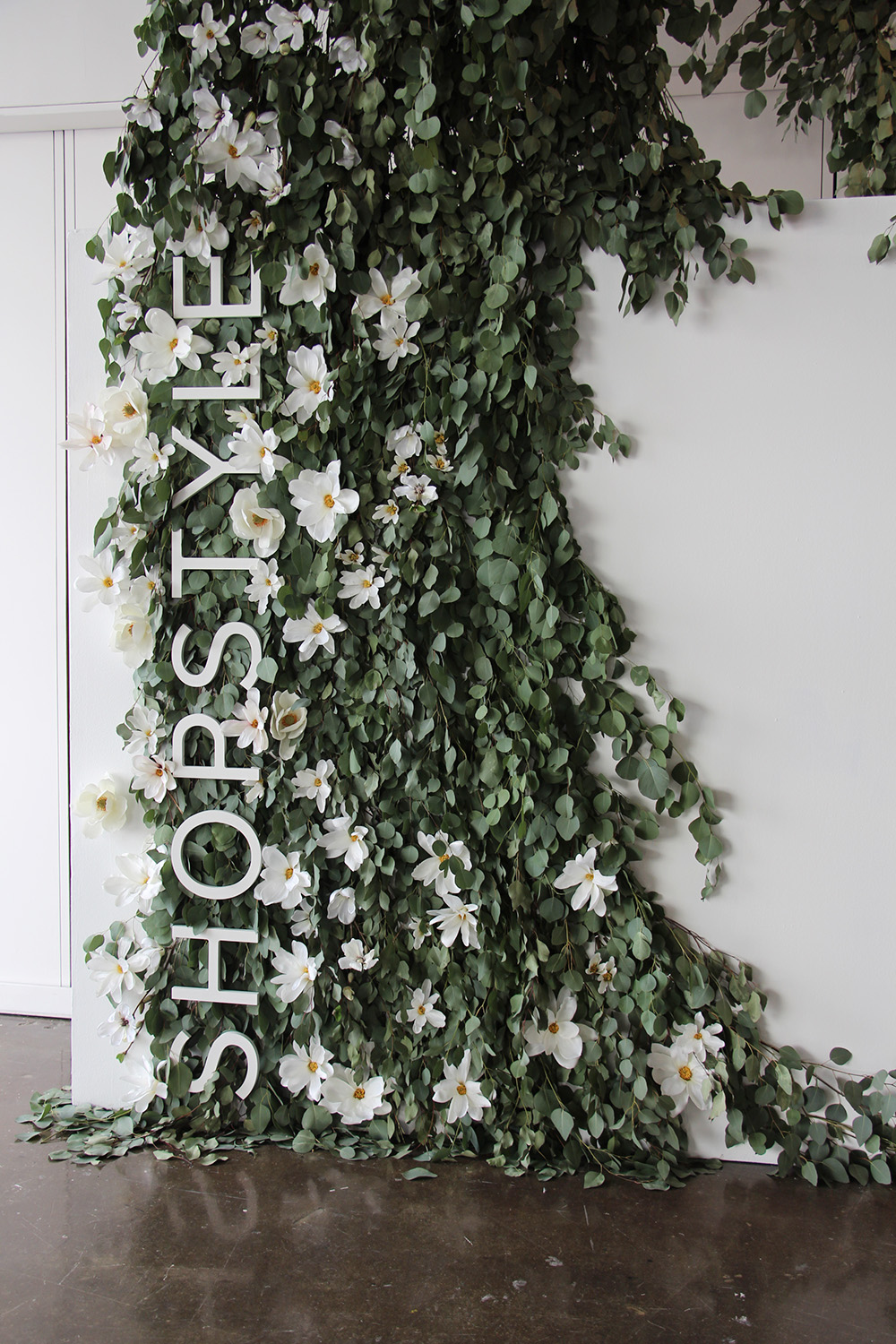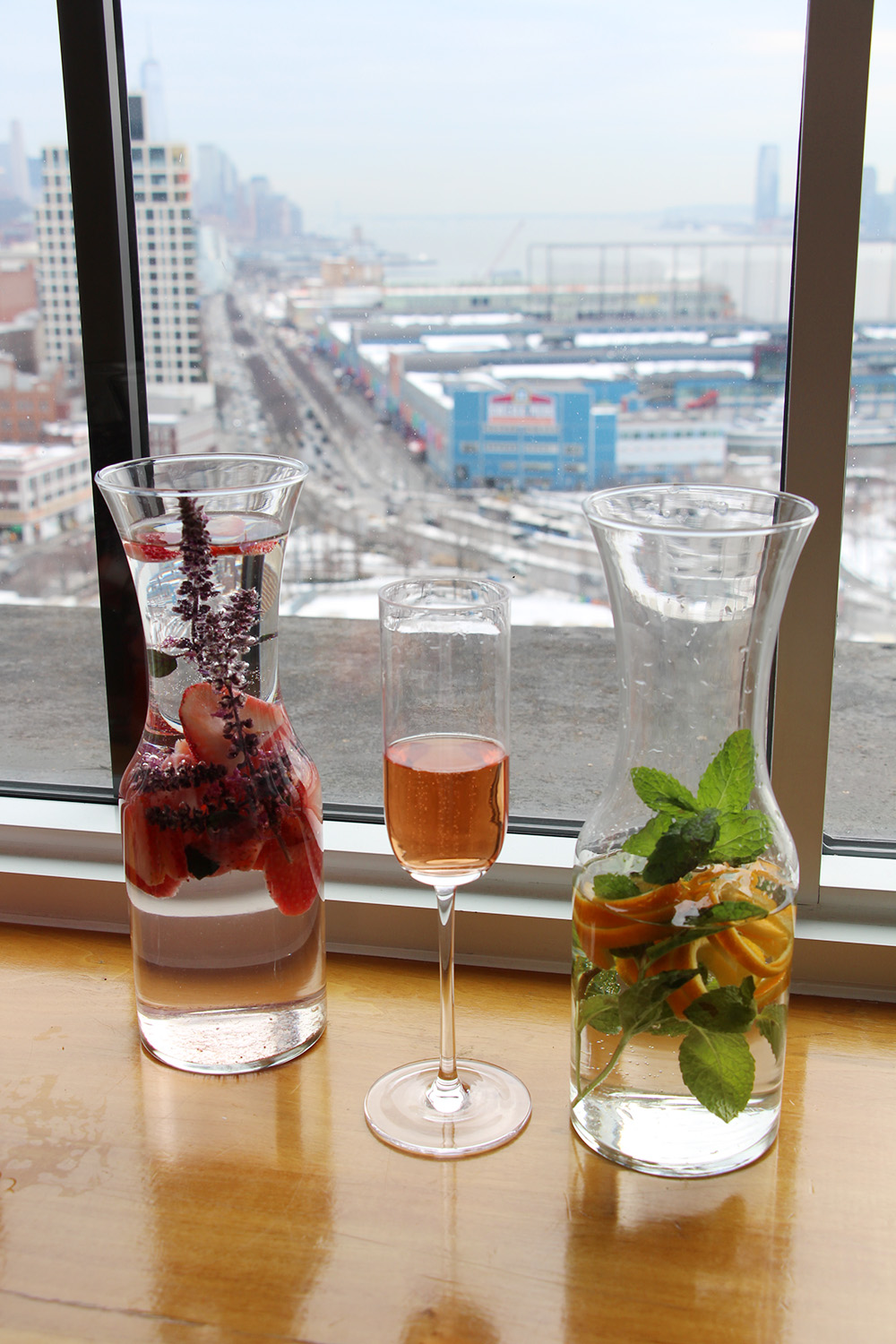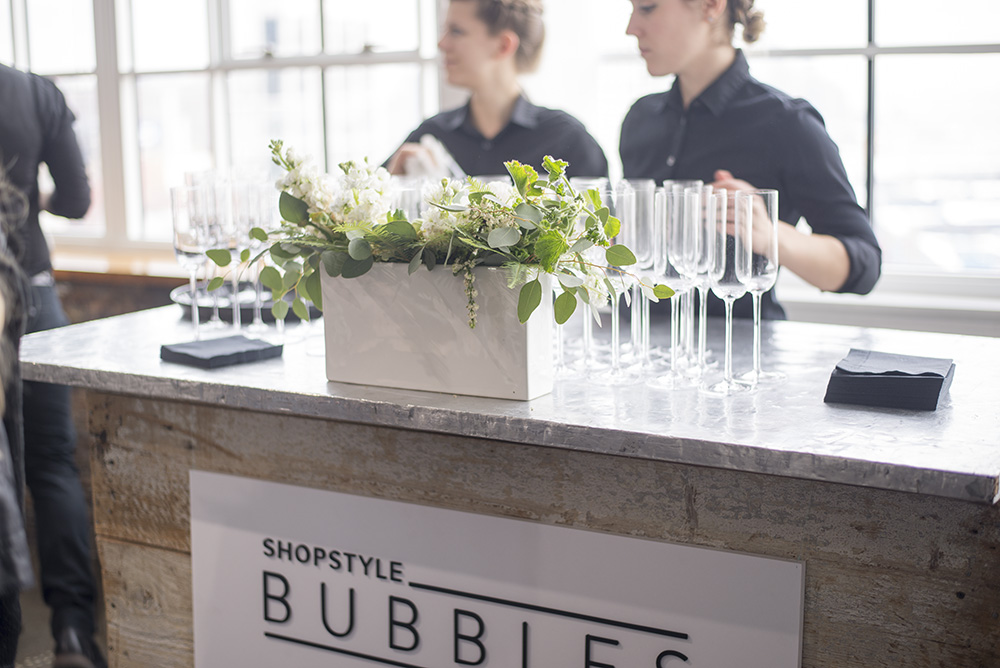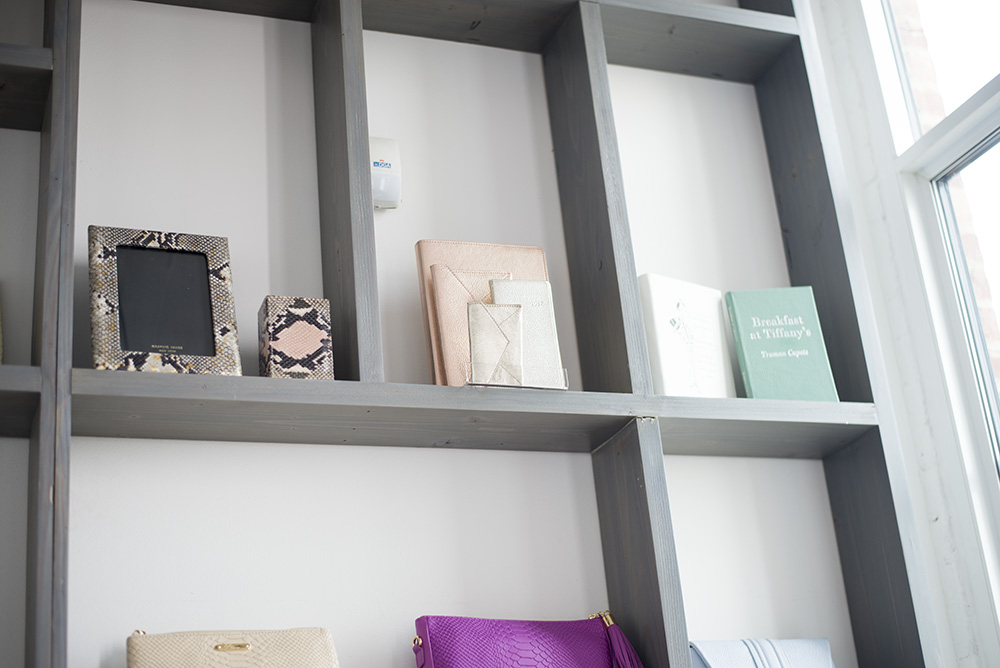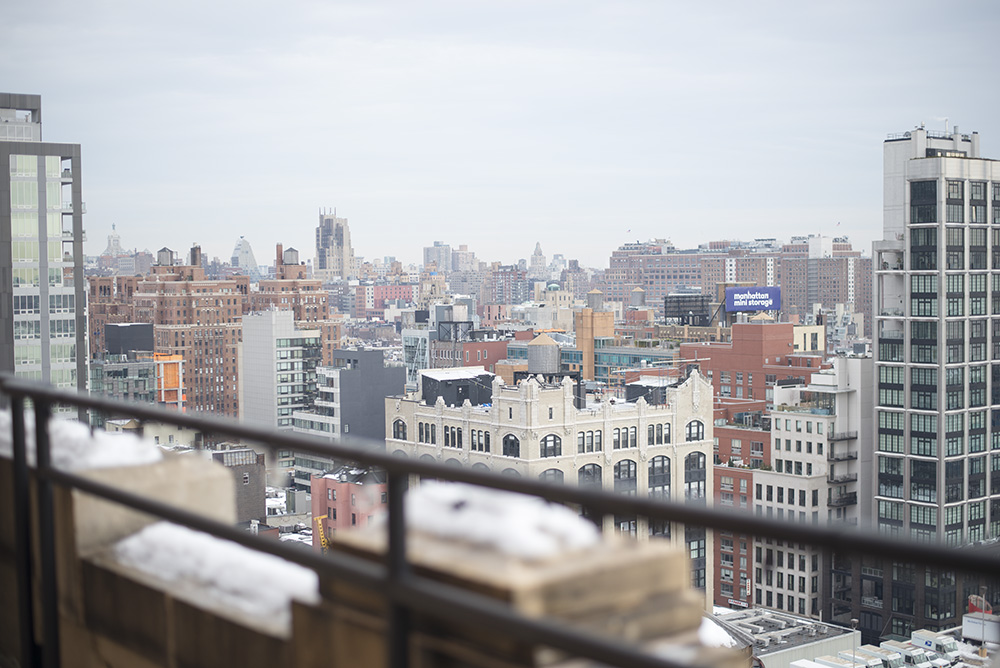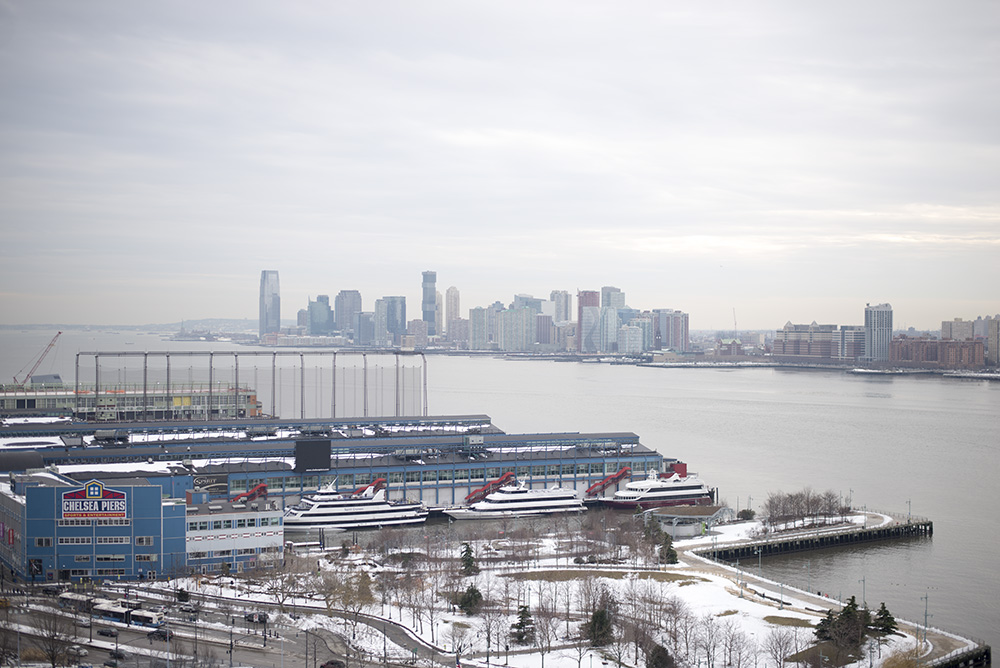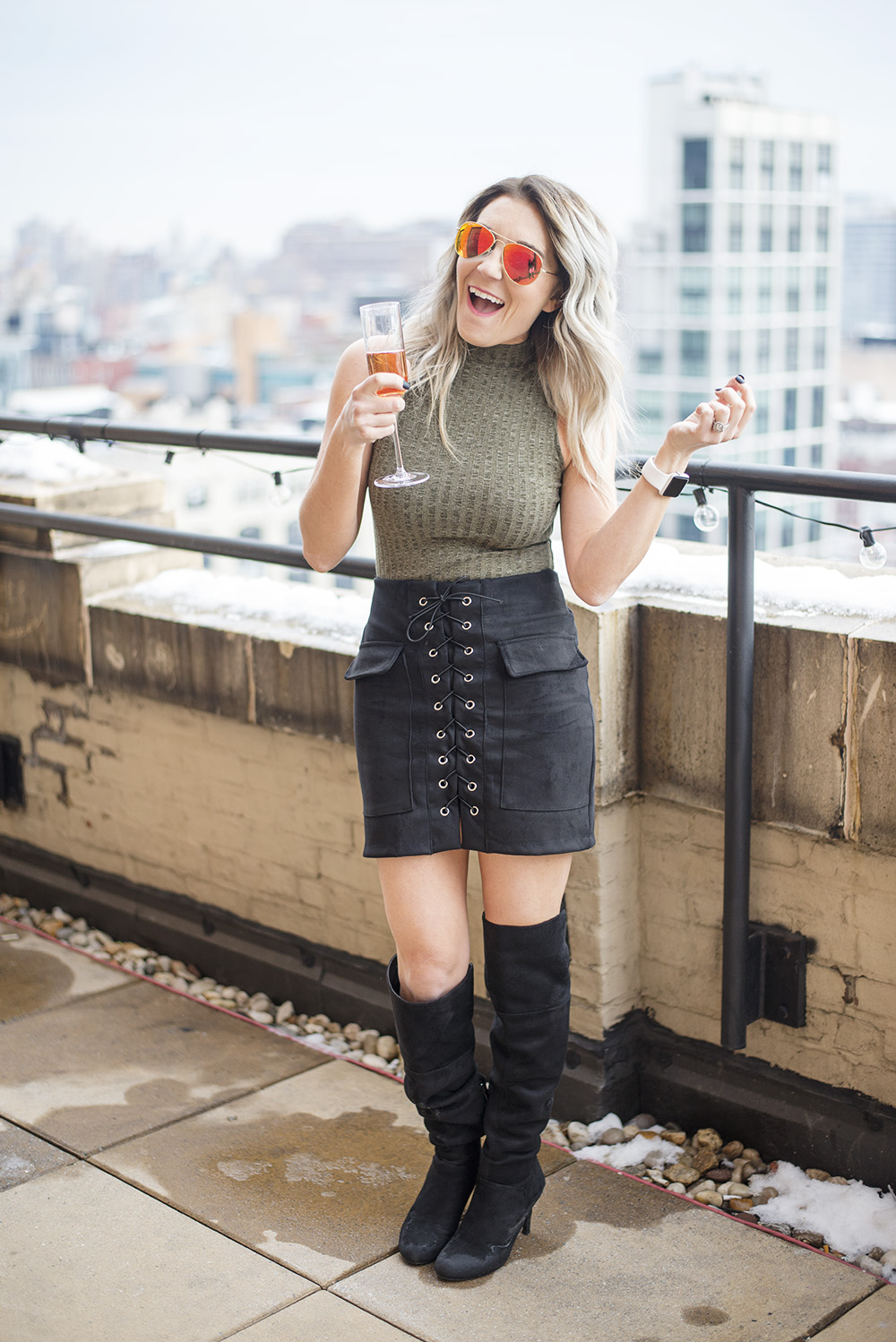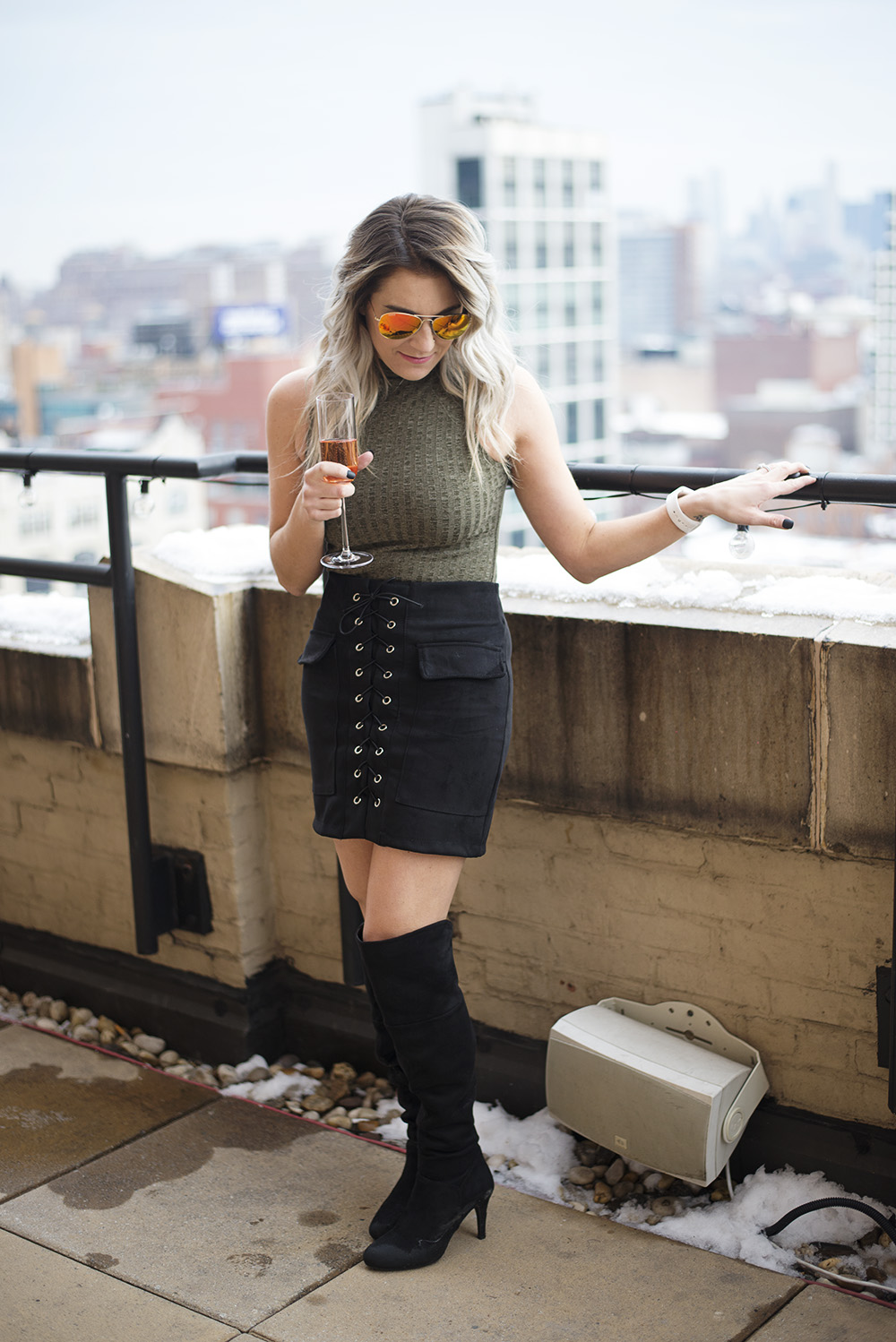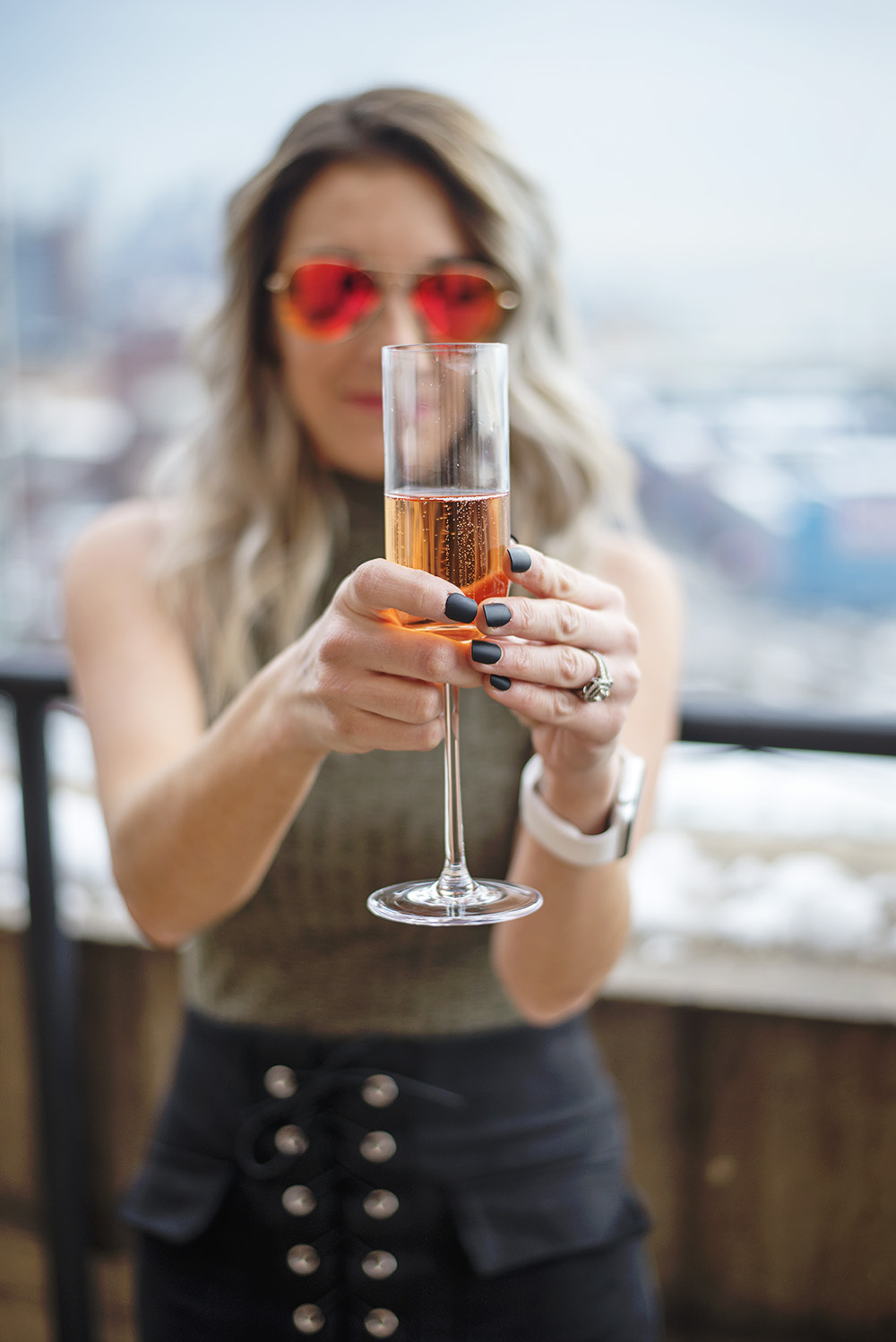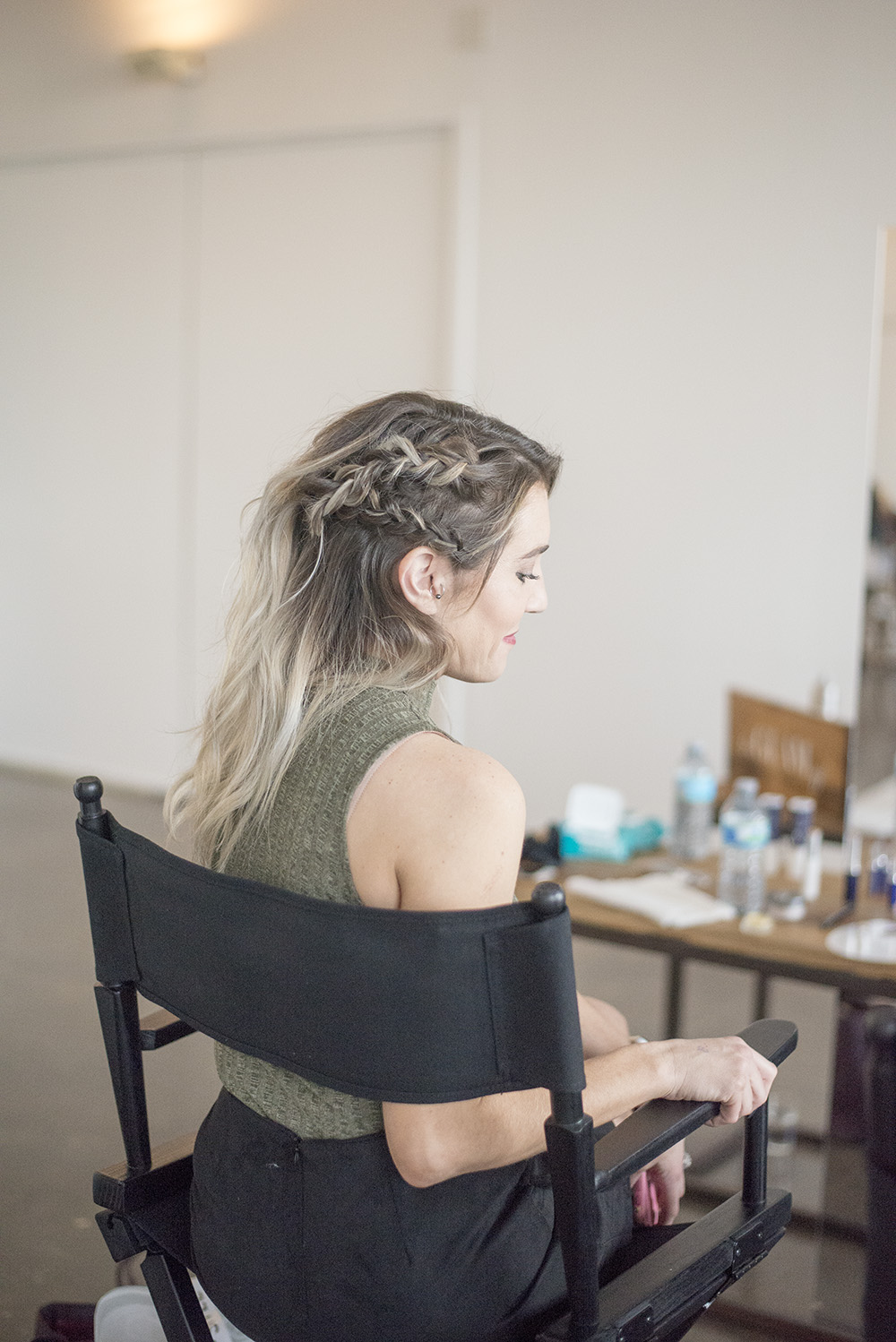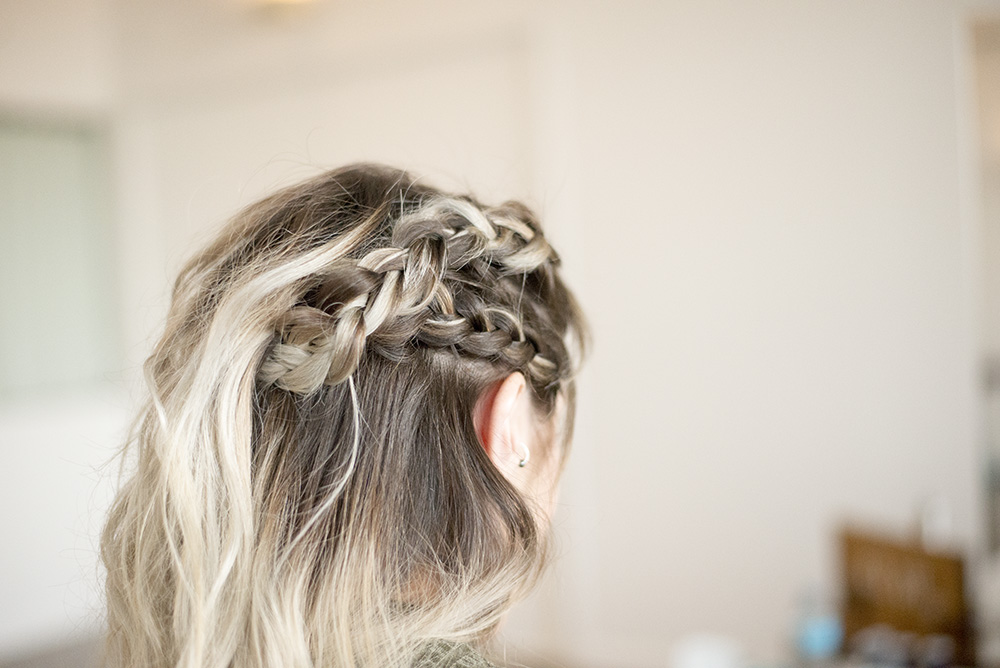 First we had the Mac Dugal show, which seemed to be mostly evening/formal wear. Miss Haiti was also in the show which was pretty cool!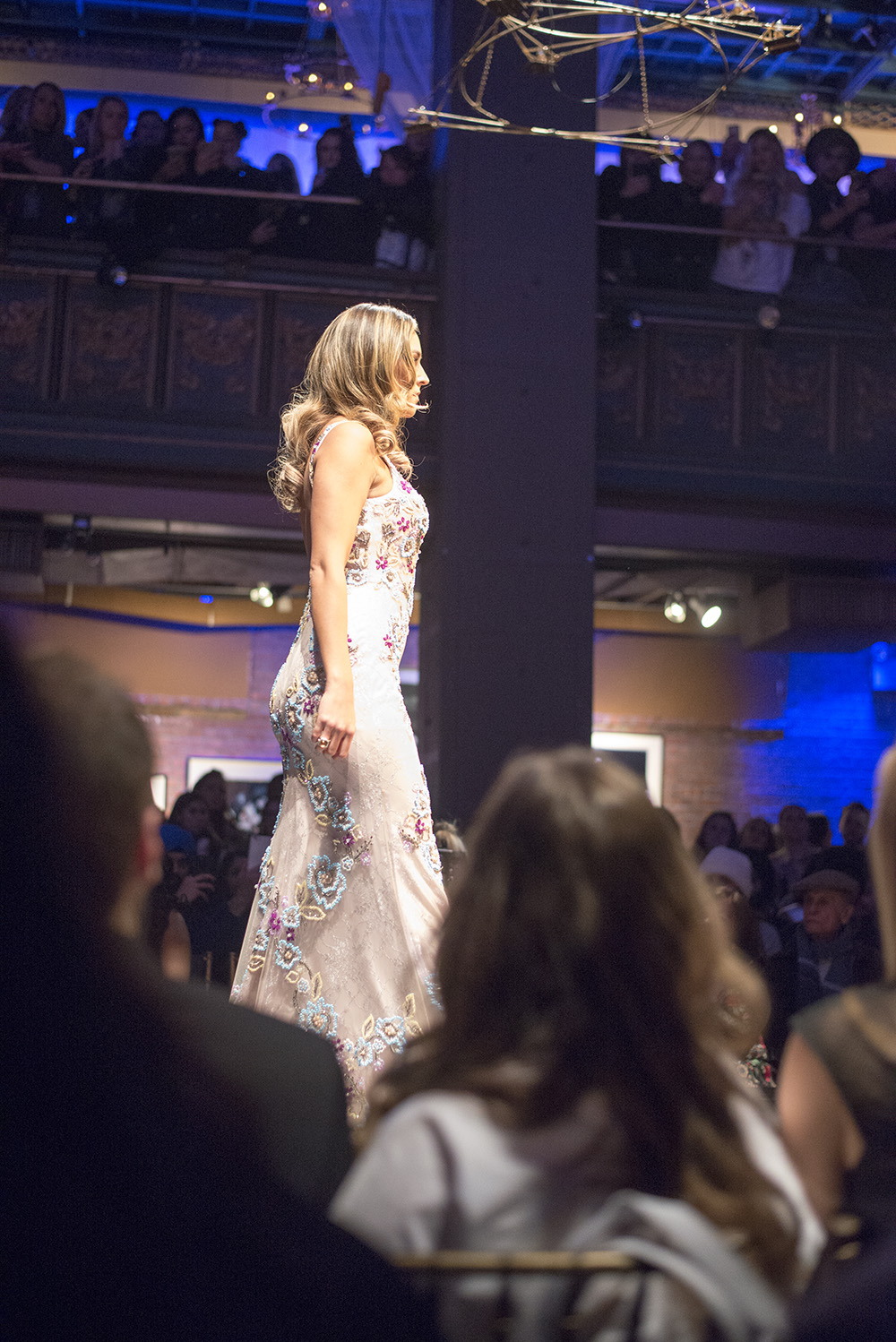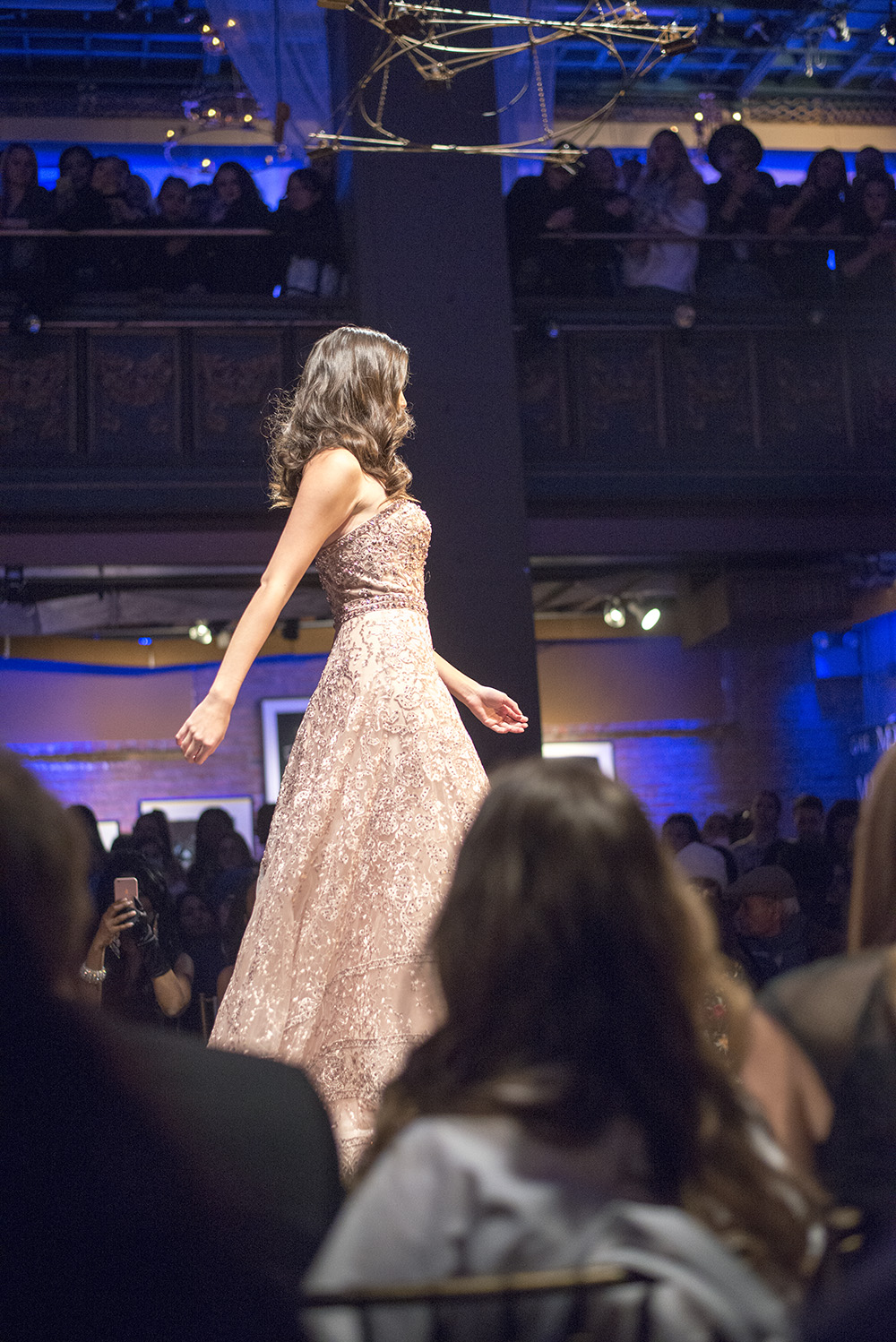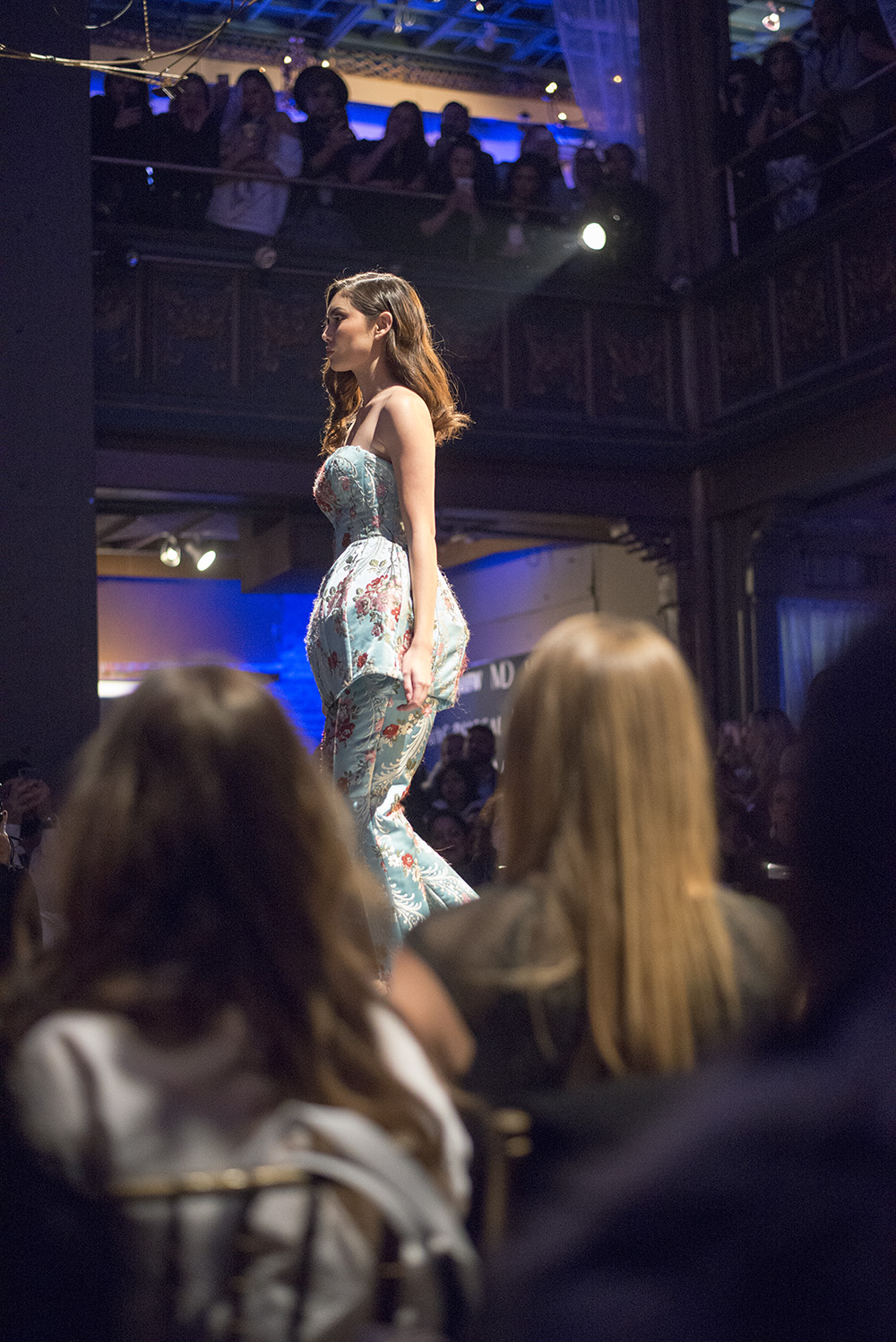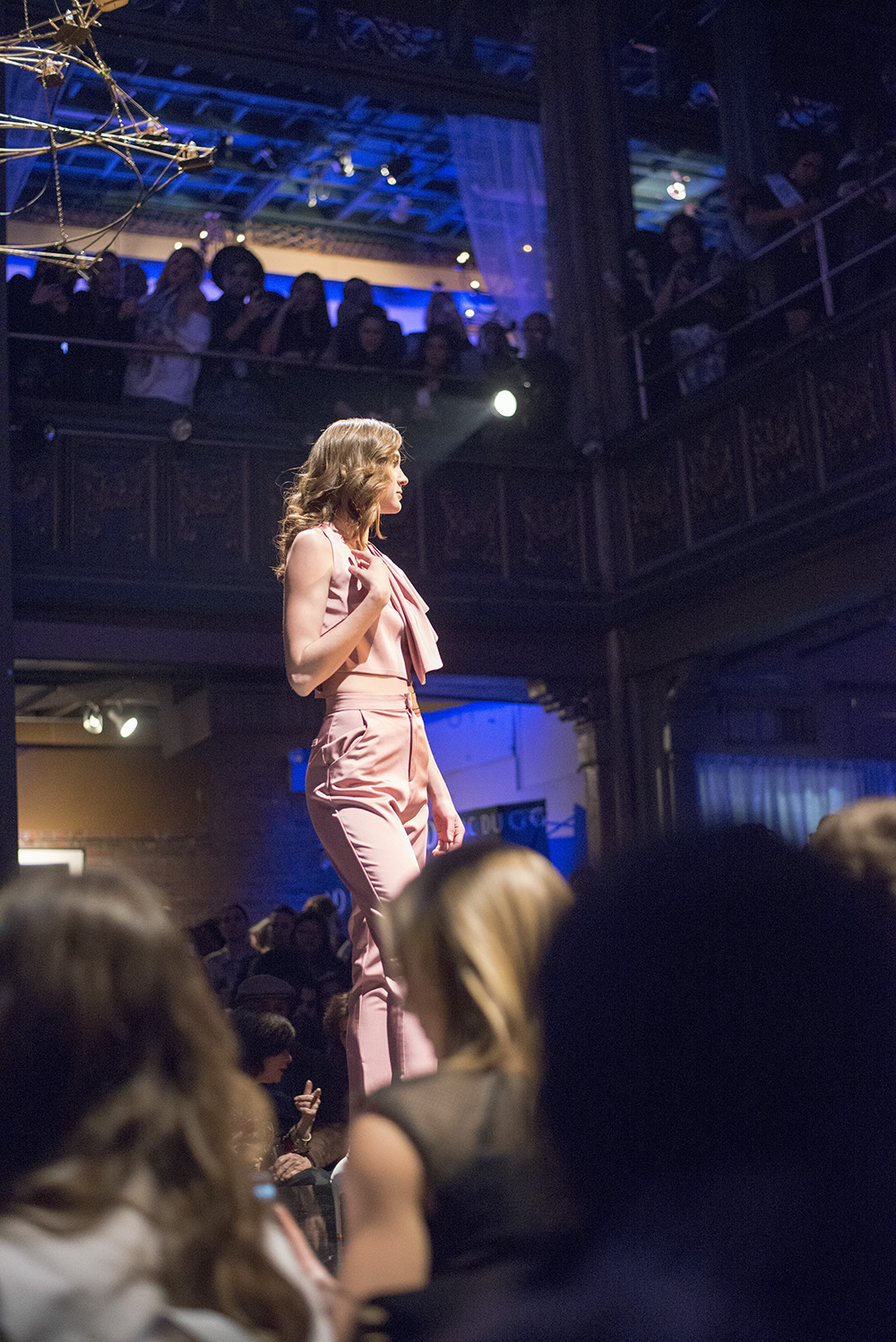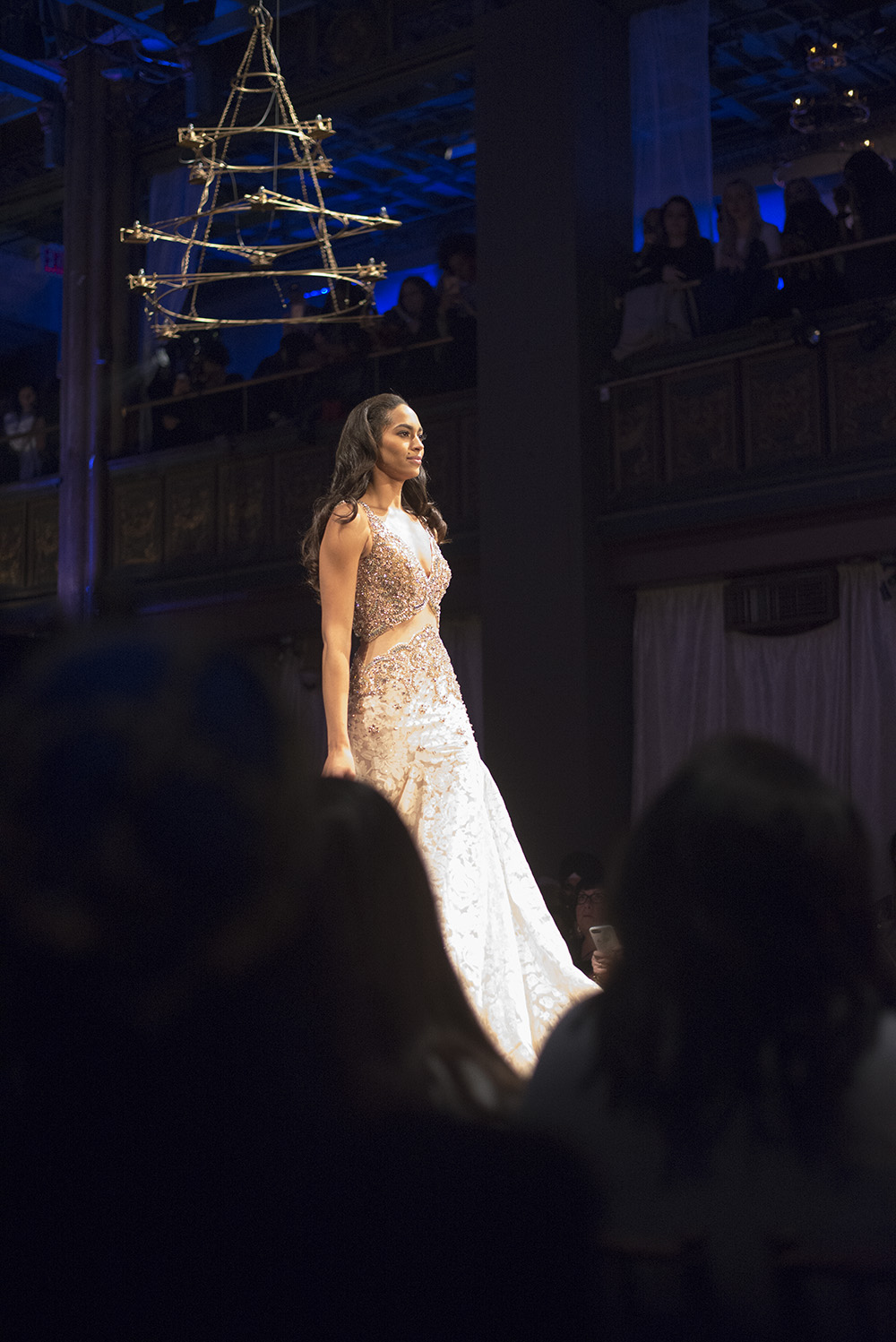 We decided to grab a drink at a bar across the street after the show and before Kelly had to go to her friend's birthday party. Then I headed over to the Francesca Liberatore show at Skylight. Did anyone ever watch The City and know who Kelly Cutrone is? Well she was there and literally an arm's reach away from me and I was kind of fan girling really hard over it. I loved this designer and was really crushing on the embellished tulle/sheer fabrics.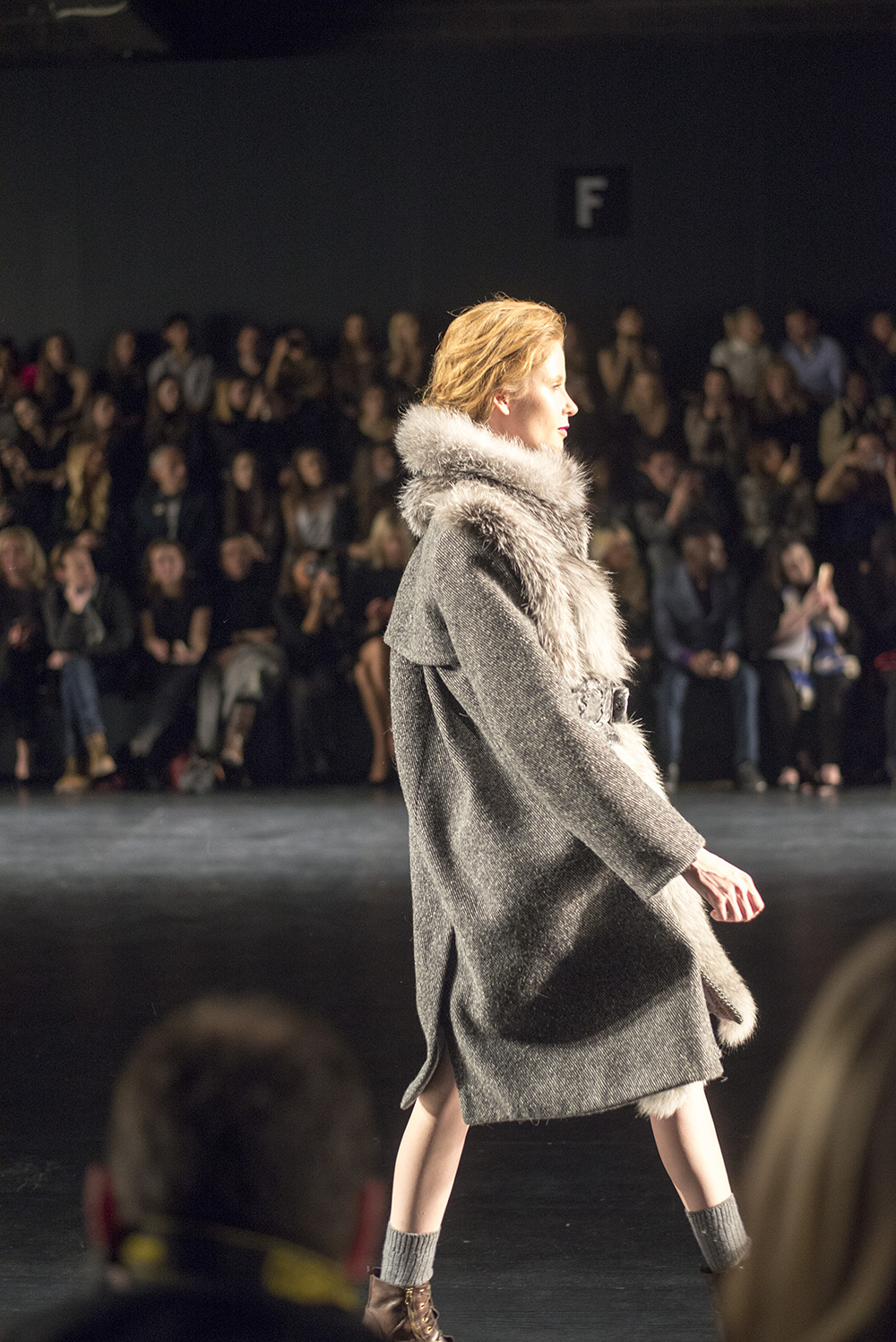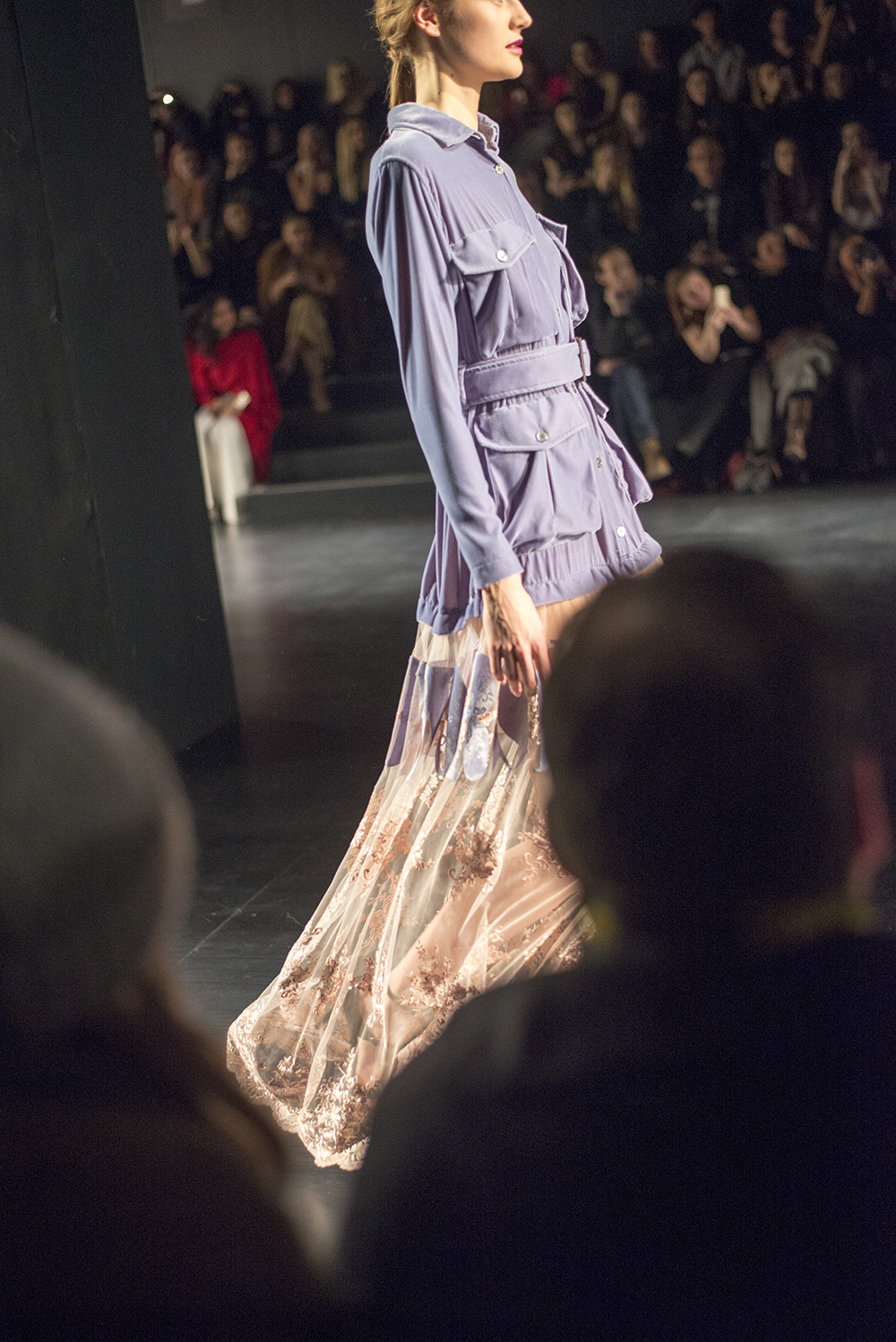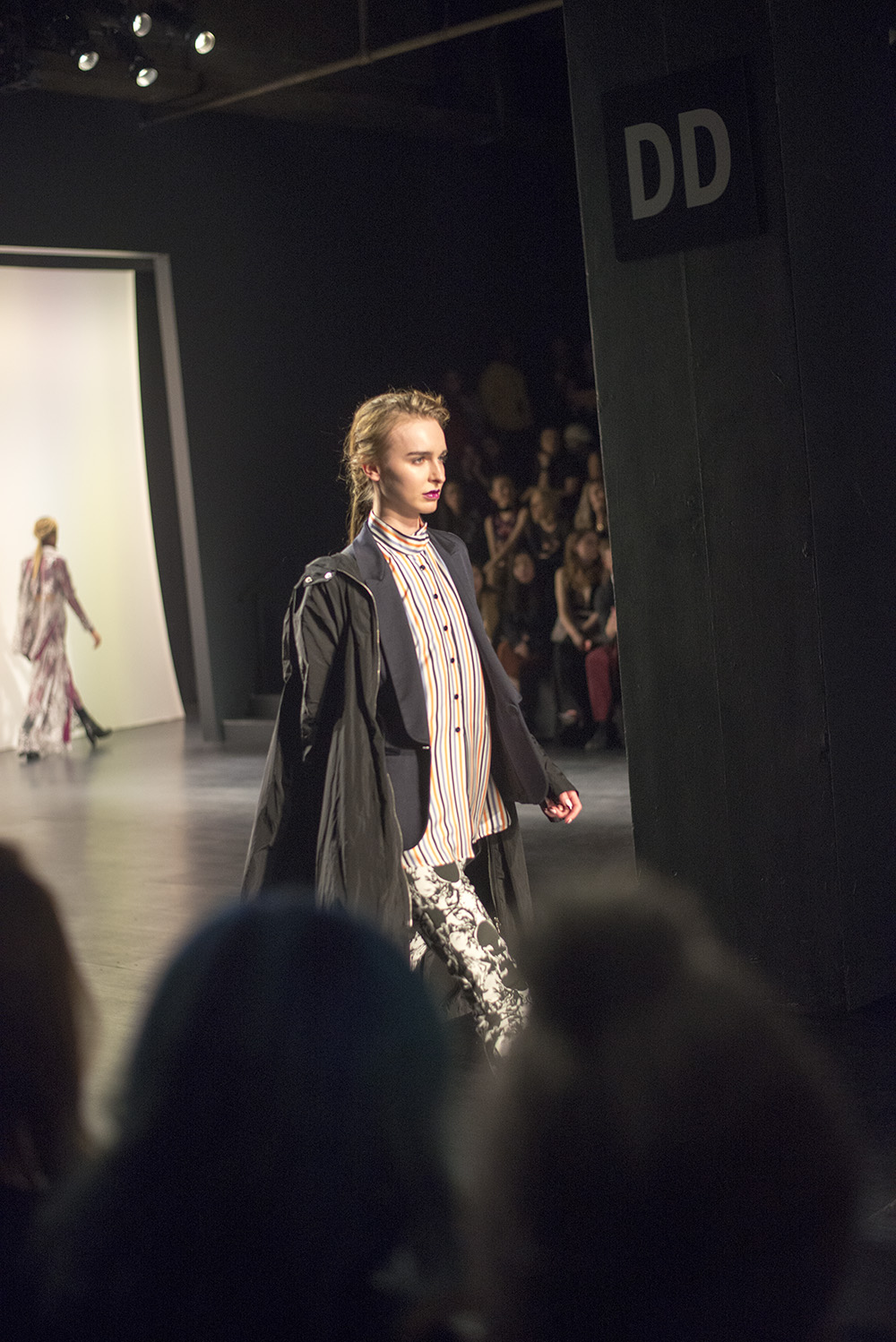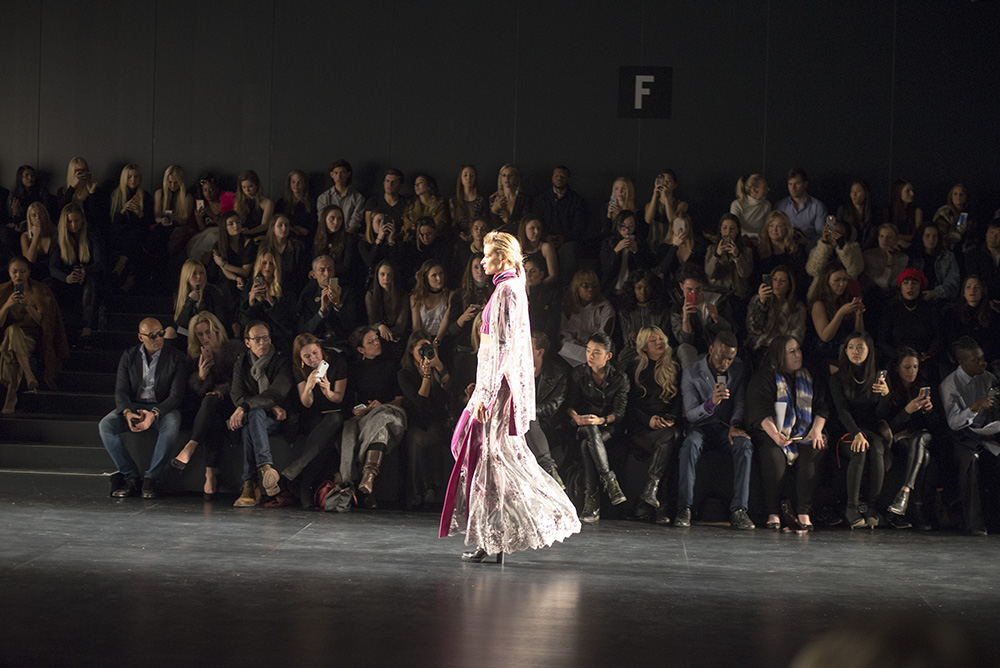 After the show I headed to meet Kelly at her friend's party and then decided to cab it home. They were going to the bars but I was so tired, there was no way I could have made it! #oldpeopleprobz.
Sunday morning started with a quick trip to Cookie Do NYC for a behind-the-scenes tour and taste! As luck would have it, the owner is my husband's cousin sooooo I kind of got the VIP hook-up. You guys, it's SO freaking good… you need to make it there at least once! And I couldn't believe the line was as long as it was, even in the pouring rain.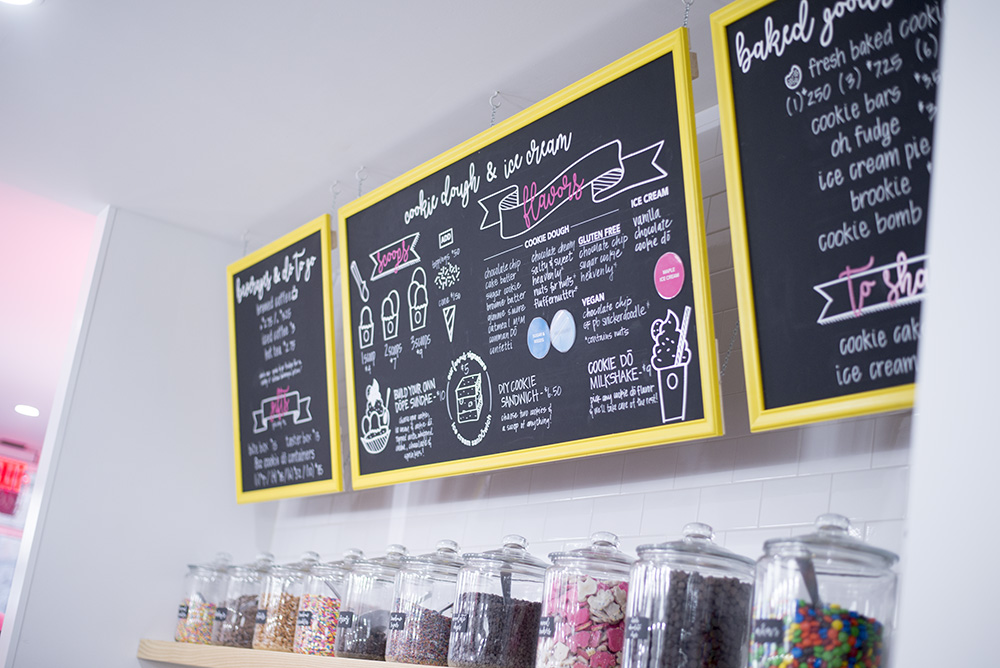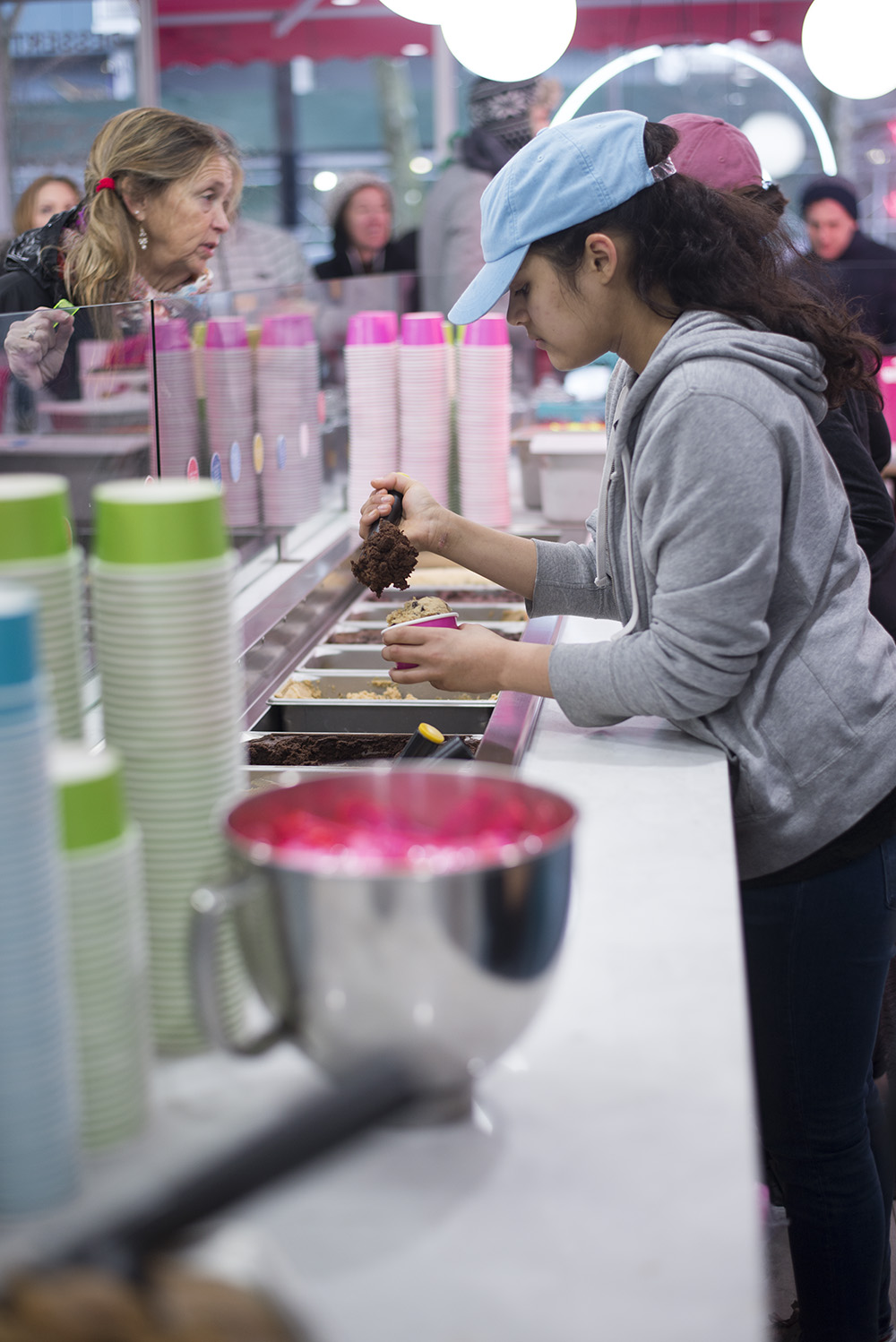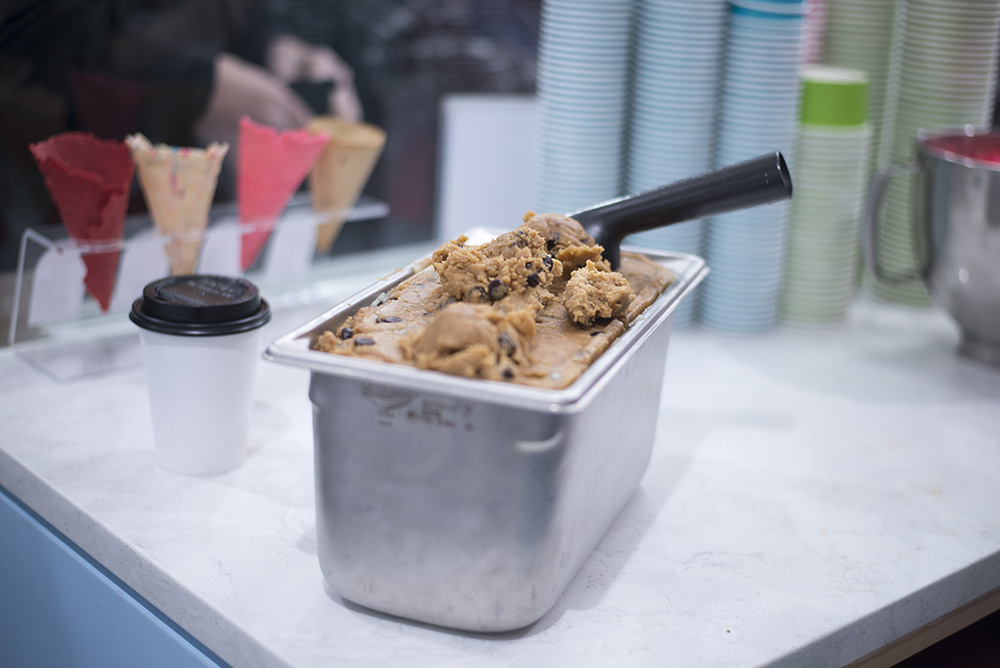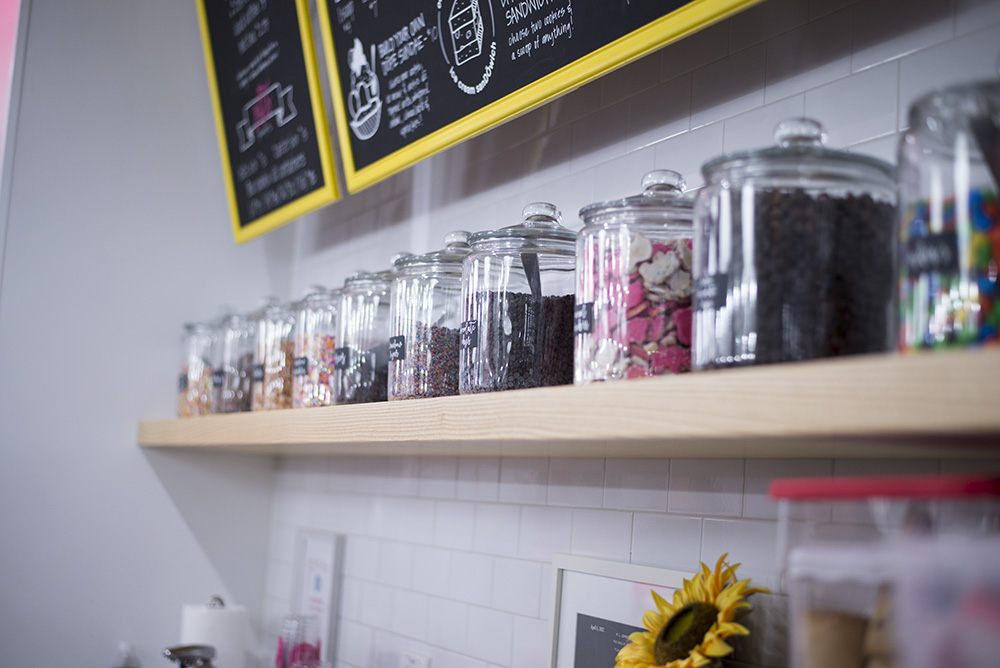 It was a short visit because I was running late to my next show so I hopped in an uber and booked it back to Skylight again. This time I was backstage at TOME and this was probably my favorite backstage experience. I plan to do a whole post about what I learned about the look    and trends because it was SO cool but for now, here are a few pics: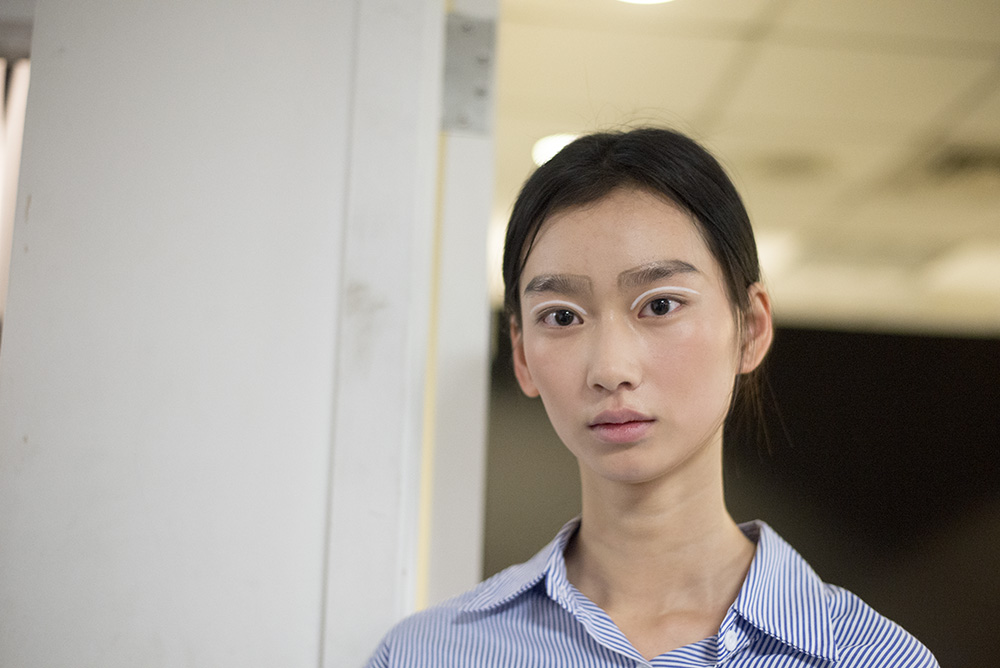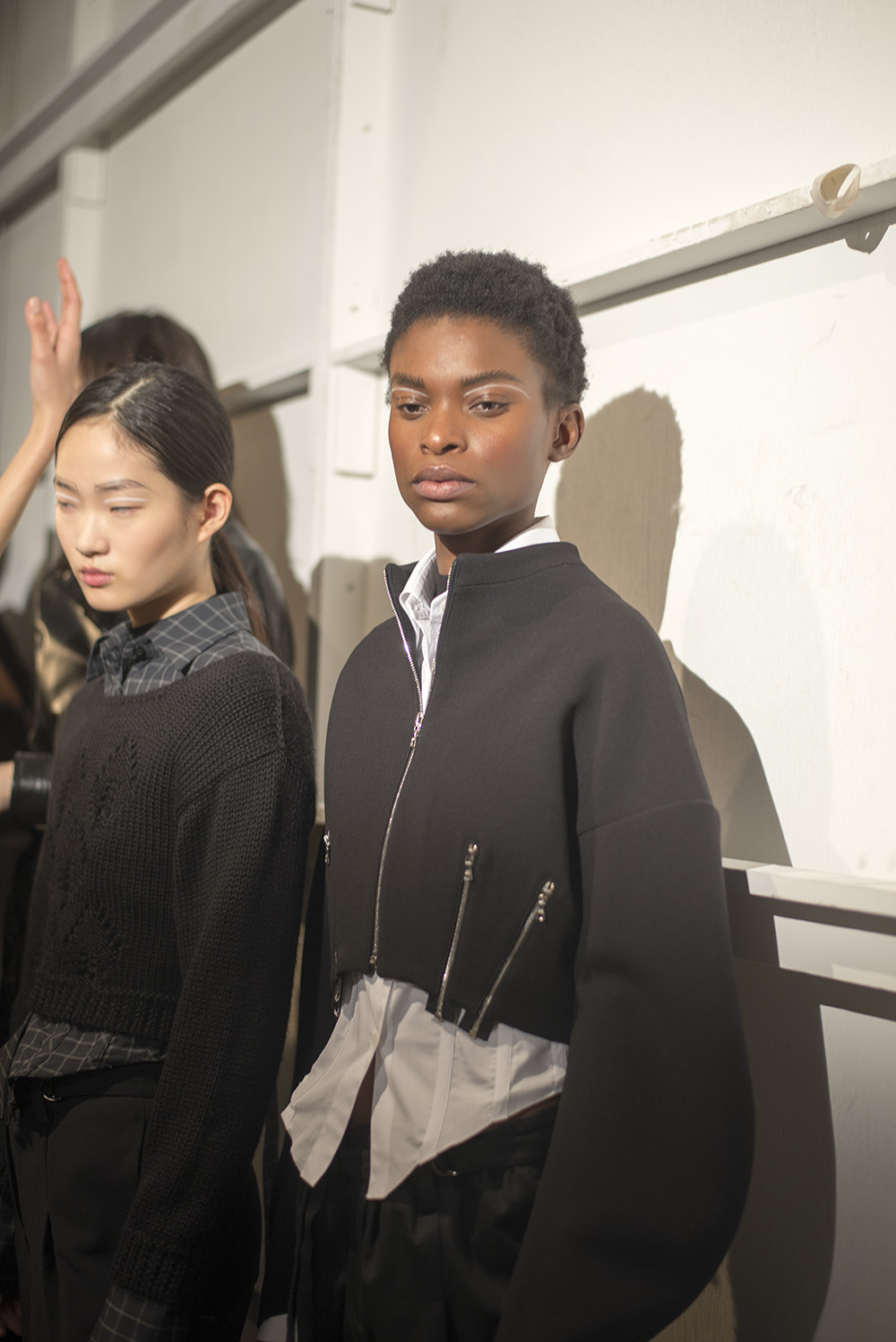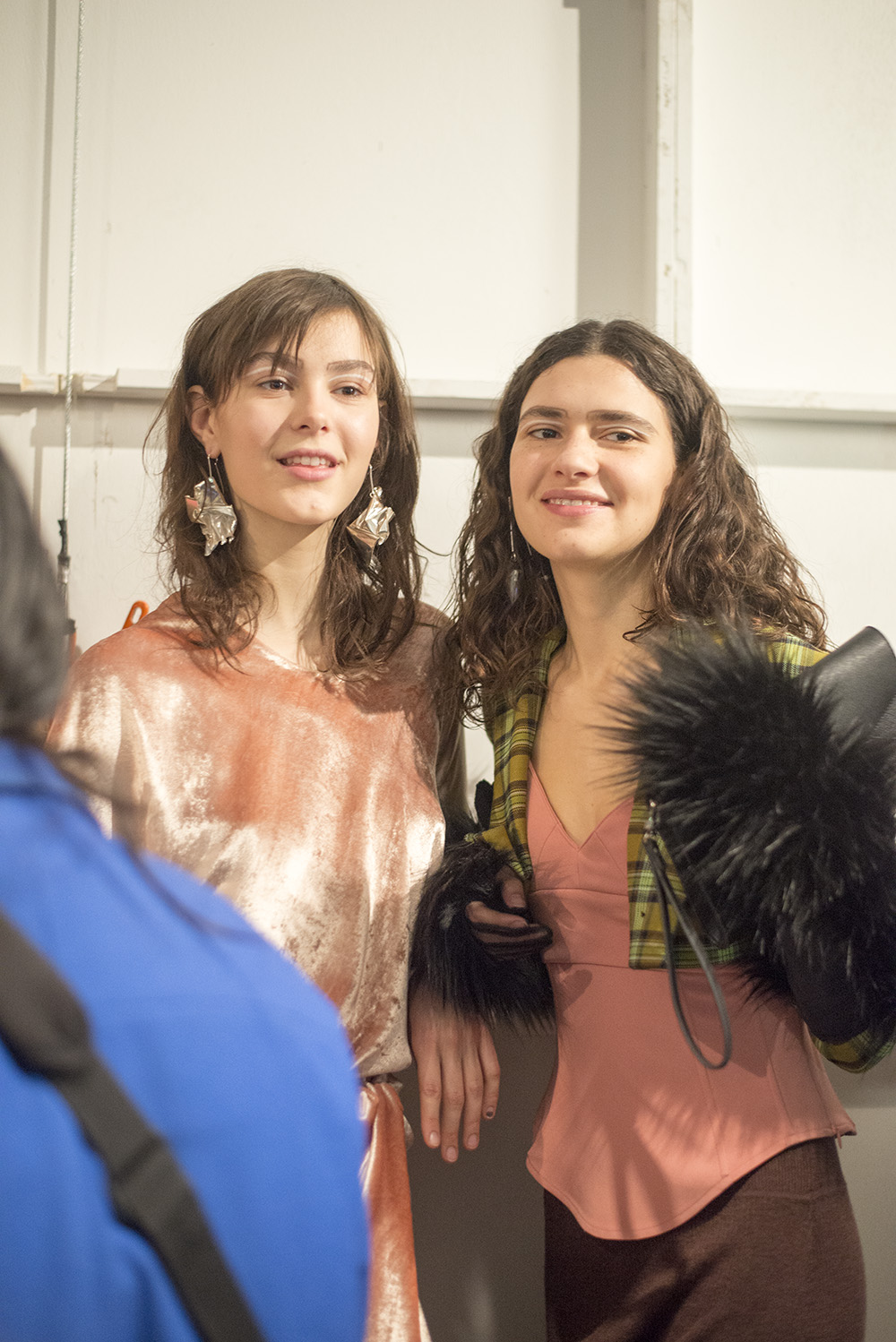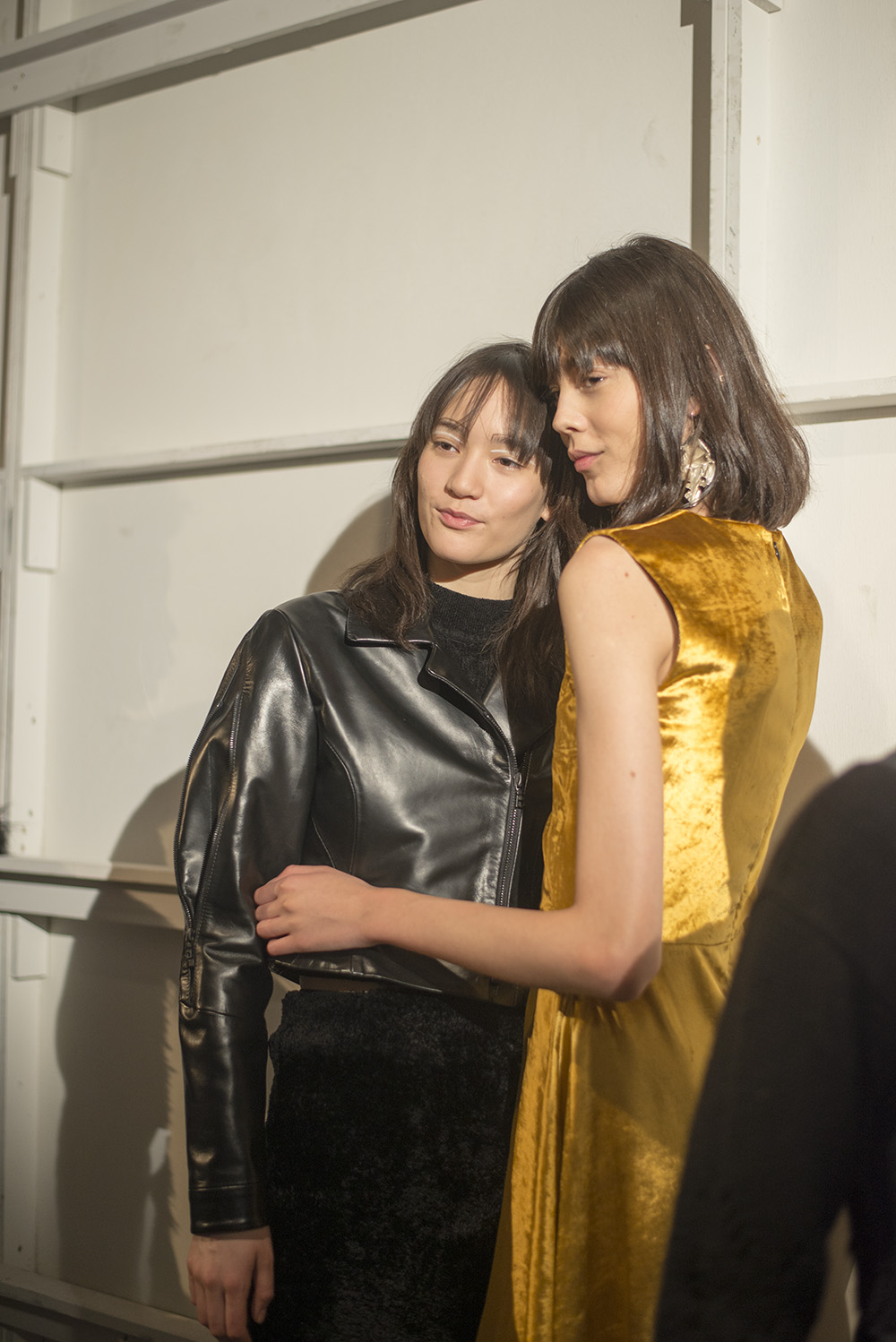 As soon as I knew I was heading to Fashion Week, I decided to join Style Collective so I could meet the ladies and have a network of bloggers to lean on. I had been wanting to join for a little while so this seemed like the perfect time… but more on that later.
There was a brunch planned for Sunday and I couldn't wait to meet all of the girls I had been talking to all week (Telegram was a lifesaver). So as I was on the phone with my uber trying to let him know where to pick me up, my phone dies. I had brought a portable charger but lost it somewhere (RIP unicorn) so I tried to hail a taxi cab (in the pouring, freezing rain) and when I finally got one, he didn't know where to take me. Because heck even I didn't know the address, jus the name!
So I jumped out and ran back into Skylight to charge my phone. I needed to at least get the address of the place so I could tell a taxi driver coordinates. But it was so dead that it wouldn't even come on. So I walked out to the complimentary Lexus ride service and asked how it worked. They said they were providing free rides to celebrities and influencers (big, not like me haha) but I could charge my phone in there. But again, so dead it wouldn't come on. They told me to just stay in there a little longer to charge but I was already an hour late to brunch and just wanted to try and go. At that point I think they felt so bad for me and they told me just to take a Lexus. Bless their hearts! So a sweet man took me to brunch and saved the day.
I got to brunch and immediately started shoving food (and champs) in my face since I hadn't eaten all day. I met some fabulous new friends and toasted to the SC Sisterhood before it was time to turnaround and head to the next show! Up next was Leanne Marshall.
When that was finished we took a cab to SOHO and did a little shopping before a Sip and Shop event. We tried to go to DASH but apparently it closed. Or we weren't in the right place haha who knows! But we had a few snacks, tried on shoes, and chatted more with some SC gals and then headed back to Kelly's apartment for my favorite part of the weekend. A FAT New York pizza with Good Will Hunting and then, the Grammy's. Perfect end to the day.
Two more days of recaps to come friends! I hope you're enjoying reading it as much as I'm enjoying reliving it! Can't wait for the fall!