I received this item in exchange for a review. No other compensation was provided and all opinions expressed are my own.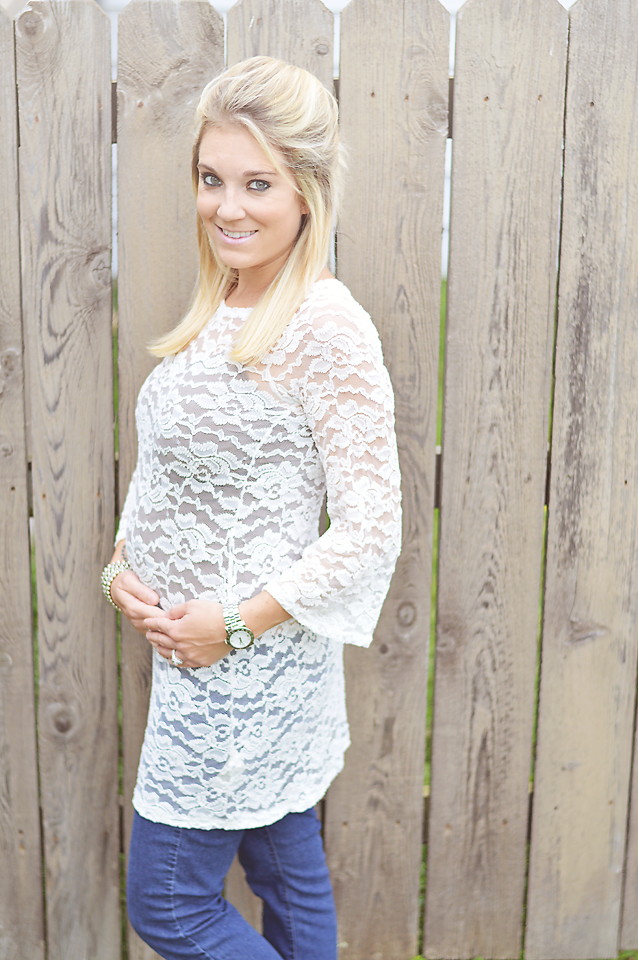 Dressing fashionable while pregnant can be quite tricky. When I was pregnant with Bubba, I felt like nothing caught my eye and when it did, it wasn't comfortable and I hated how I looked in it.
Each week I will be featuring different websites and companies and putting looks together for the mamas-to-be! A lot of being comfortable when pregnant is very mental; when you look better, you feel better. When I was pregnant with Bubba, I slummed around in t-shirts and sweatpants (which is fine sometimes) but the days I dressed up and looked my best, I felt my best.
So without further adieu, this week's look is brought to you by:
This is by far one of my favorite maternity items and stores. I love the femininity of the lace and it is seriously SO comfortable.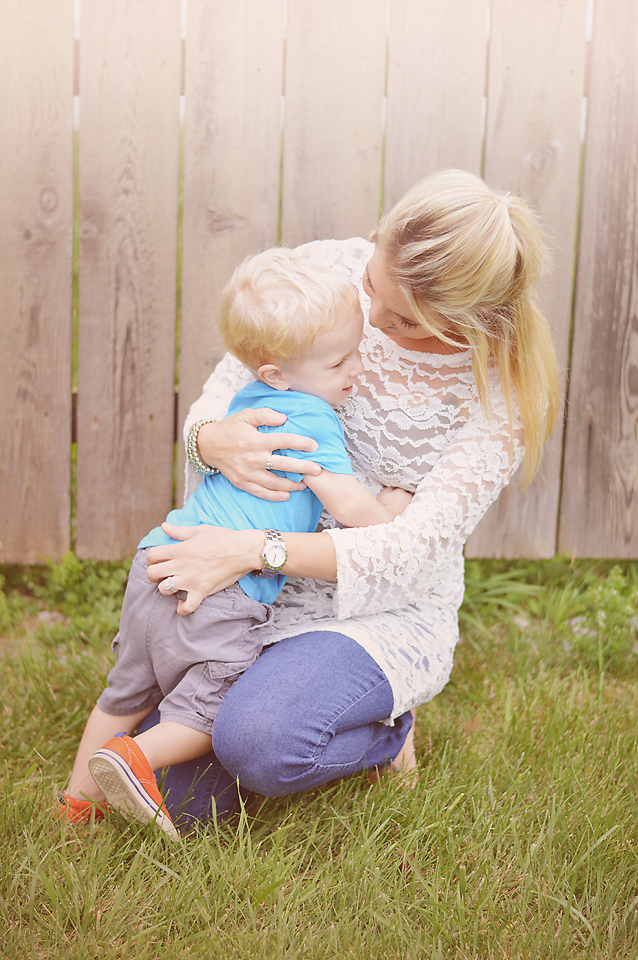 Someone wanted to snuggle me and of course I wasn't going to pass up that opportunity. Bubba will always be my first baby 🙂
This shirt is on sale right now for $19.99! It also comes in lavender, pink, and mint 🙂 They have a ton of stuff on clearance so be sure to check them out!
And last but not least, one of you will be the lucky winner of a $25 gift certificate to their store! And even if you're not expecting, their stuff is totally cute and can pass for non-maternity wear as well 🙂
Just enter the Rafflecopter below and cross your fingers; winner will be chosen next Thursday!
"She's super fab and puts the "Mer" in America…Check her out!"