Another Friday friends…we made it! Not going to lie, every end of the week gets me excited because I know I'm one week closer to meeting this little babe and getting my body back. Call me selfish but I feel like I've been pregnant for 900 years and beyond ready to get this show on the road.
We had a little high blood pressure scare on Monday but everything checked out to be okay. I've been having headaches and I went to the pharmacy to check my blood pressure on one of those machine things. Well it said it was high, so I called the doctor and they said I should head to labor and delivery just to be safe. My blood pressure was fine every time they checked there, so either the machine hadn't been calibrated or my BP was indeed high at that point but then went down by the time I got to the hospital. Better safe than sorry!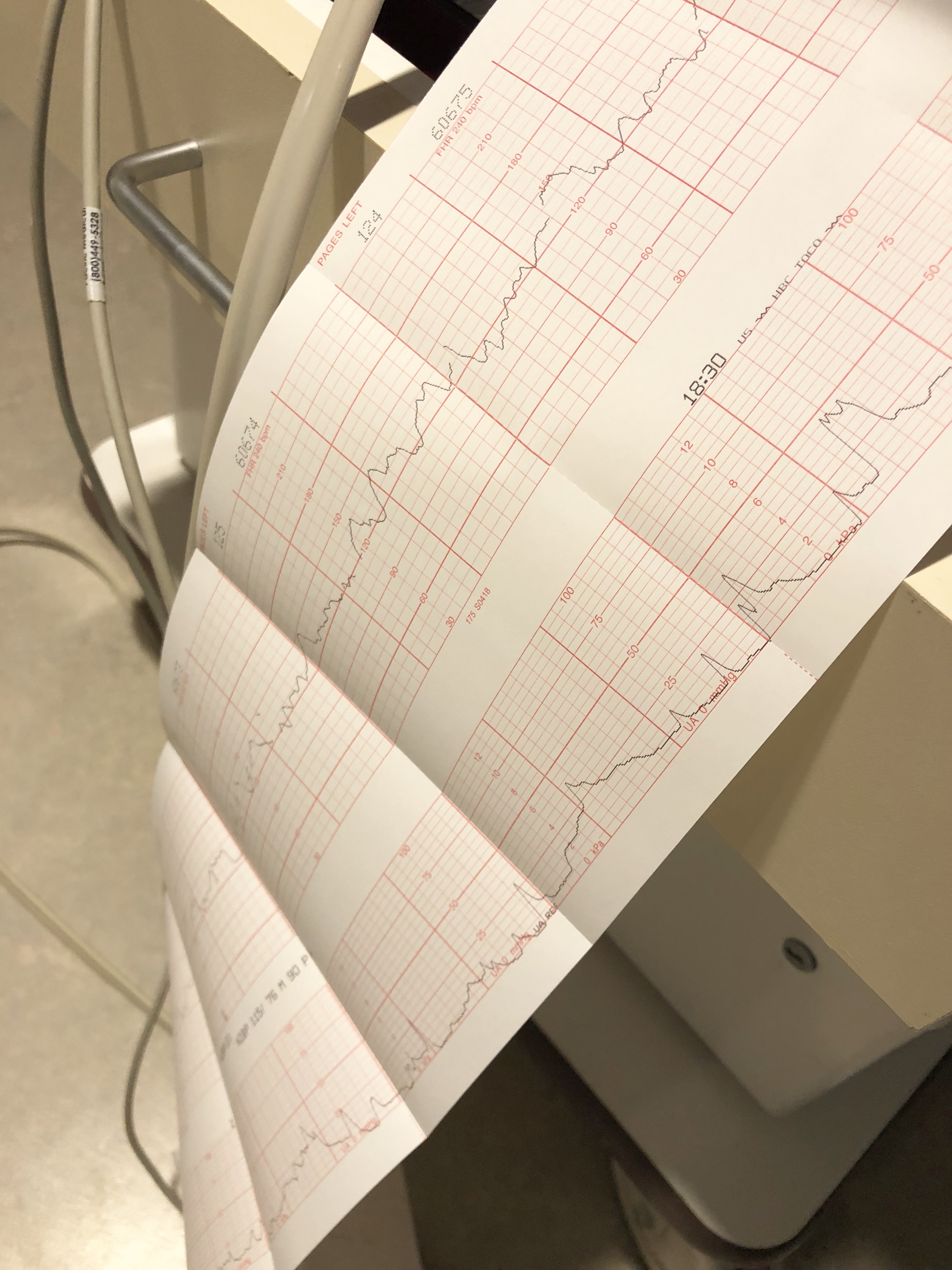 So let's check in on this week's bumpdate:
How far along: 35 weeks + 4 days
Size of baby: Butternut Squash
Baby's size and weight: 18.1 inches and 5.07 lbs (but apparently our girl is a hoss and way bigger…not buying it!)
My total weight gain: 45lbs
Baby's development: 
Hearing is full developed and baby responds best to high pitch noises.
Baby won't grow much longer will put on another pound or so before birth.
Uterus has grown 1,000 times it's original size…insane, right?!
Most babies are head down toward cervix.
Baby's fingernails and toenails have grown to reach their tips.
Kidneys are now fully developed.
Stretch marks: Small ones on the hips
Maternity clothes: Living in sundresses. I wrote about my current fave here.
Gender: Girl.
Movement: She's starting to slow down since she's getting super cramped in there. But when she moves I feel her intensely!
Sleep: Miserable. Been going to the bathroom 2-3 times a night and it's excruciating painful to roll from side to side.
What I miss: not waddling like a penguin when I walk and sleeping without being in pain.
Food cravings: I want carbs lol
Symptoms: Back pain, pelvic pressure, burning sensation under ribs, not sleeping, irritability.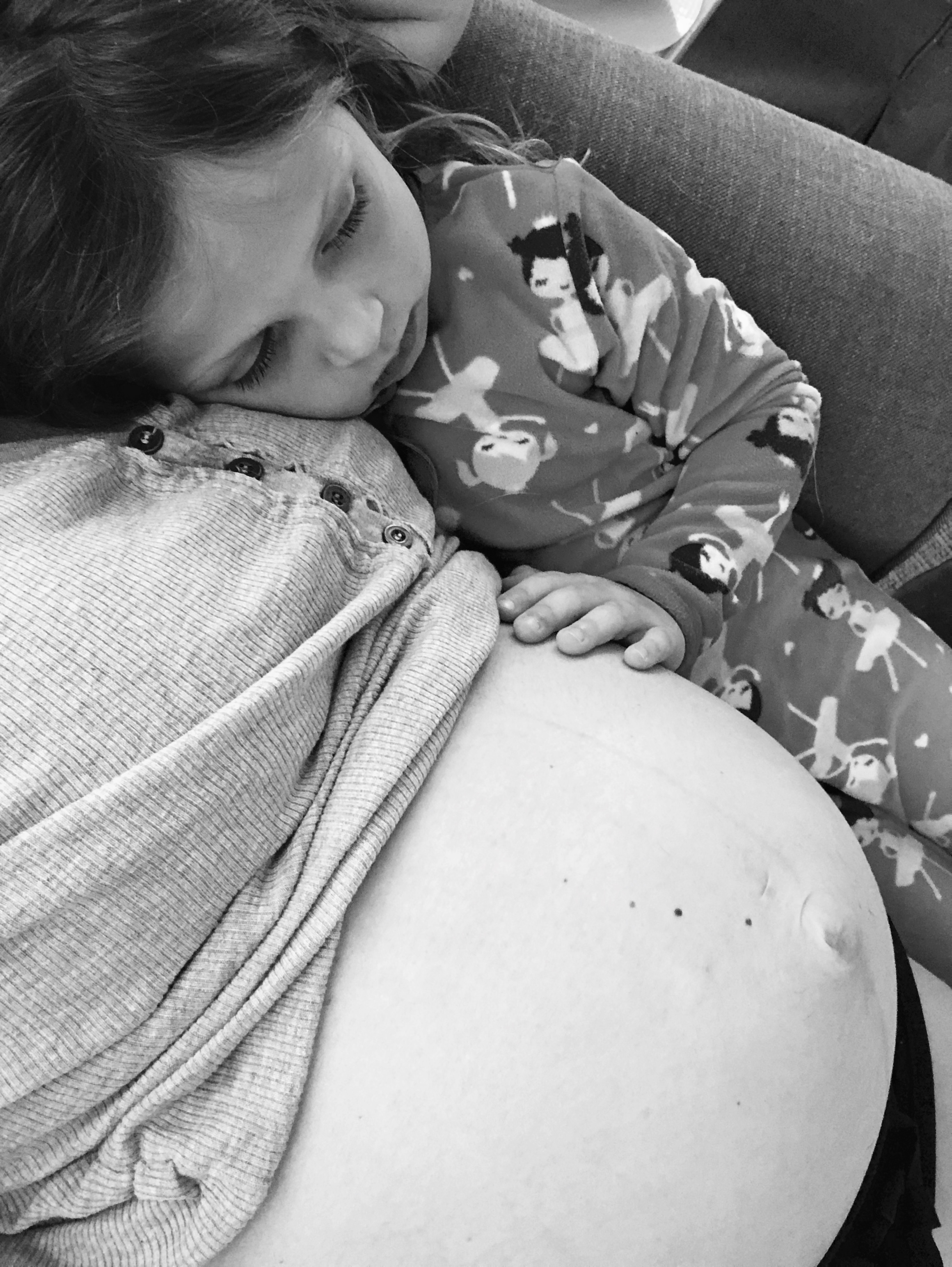 The siblings are: still being wild people but I'm trying to just ignore it and let them figure it out. Which doesn't work because someone usually ends up hurt or bleeding first lol but I'm also realizing in just a few weeks they won't have my undivided attention so I'm trying to pay more attention to them while I can.
High of the week:  Getting checked Monday and finding out I was 3 cm and 50% effaced, and then getting checked the next day and being 3 cm and 60% effaced. I know that can be everything or nothing but I like knowing I'm making progress and that labor isn't too too far away. Hopefully 🙂 
Low of the week: We're supposed to go out of town tomorrow and come back Sunday, and I'm on the fence about going. My doctor told me on Tuesday I could probably go and be fine but I'm going to get checked again today and we'll make a plan of action moving forward. If I've progressed more since Tuesday, she may not want me to go. But who knows… we will see!
It's supposed to be a heat wave country wide the next few days, so stay cool and hydrated babes! ALSO, I decided to have a little fun and see when little babe would be born, how much she will weigh, etc, so feel free to ENTER HERE! If you're correct, I'll send you some prizes 😉
Have a great weekend babes, see you Monday! xo
Here are the previous bumpdates if you missed them!