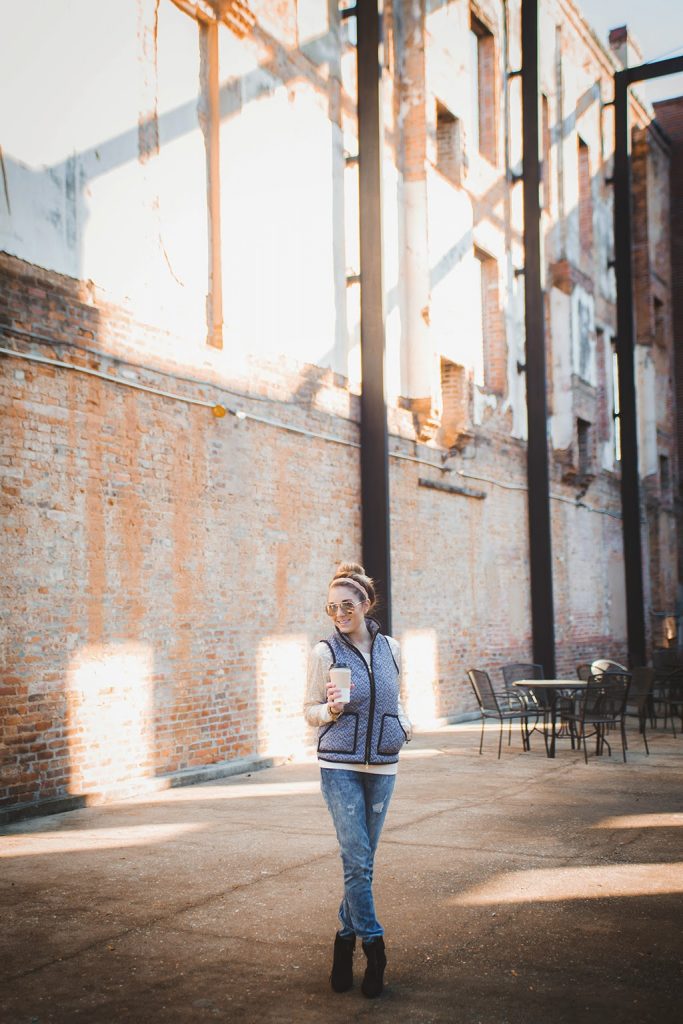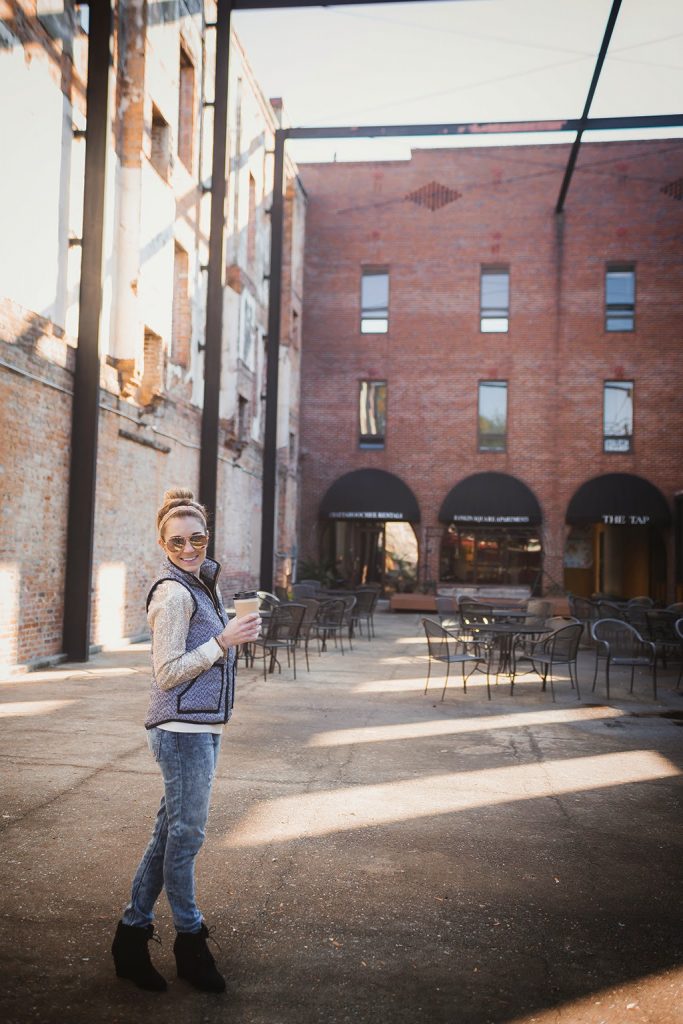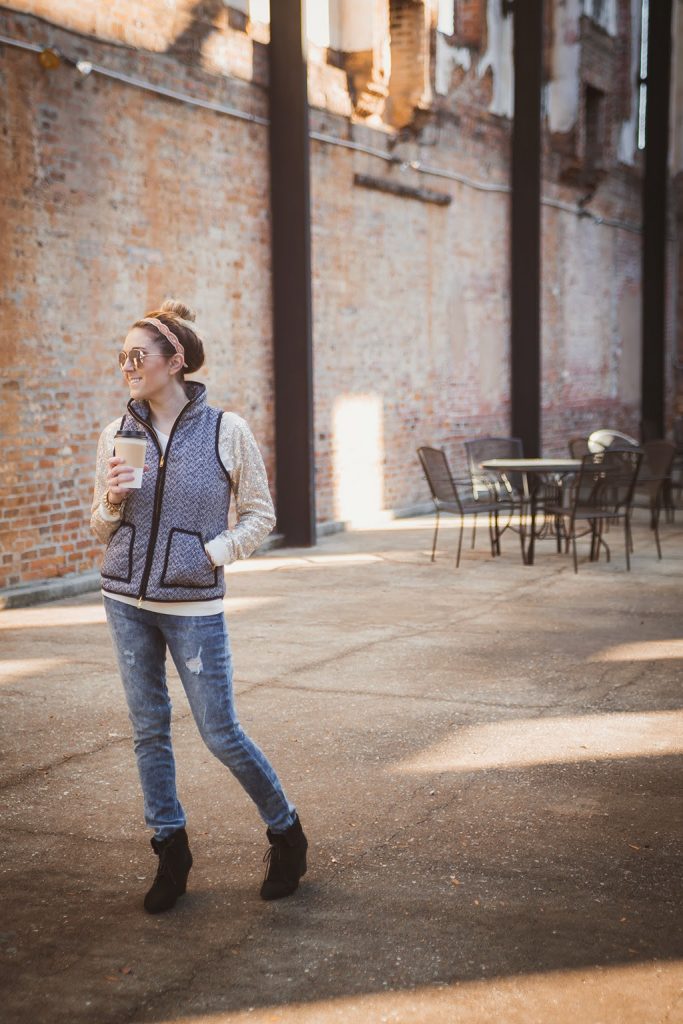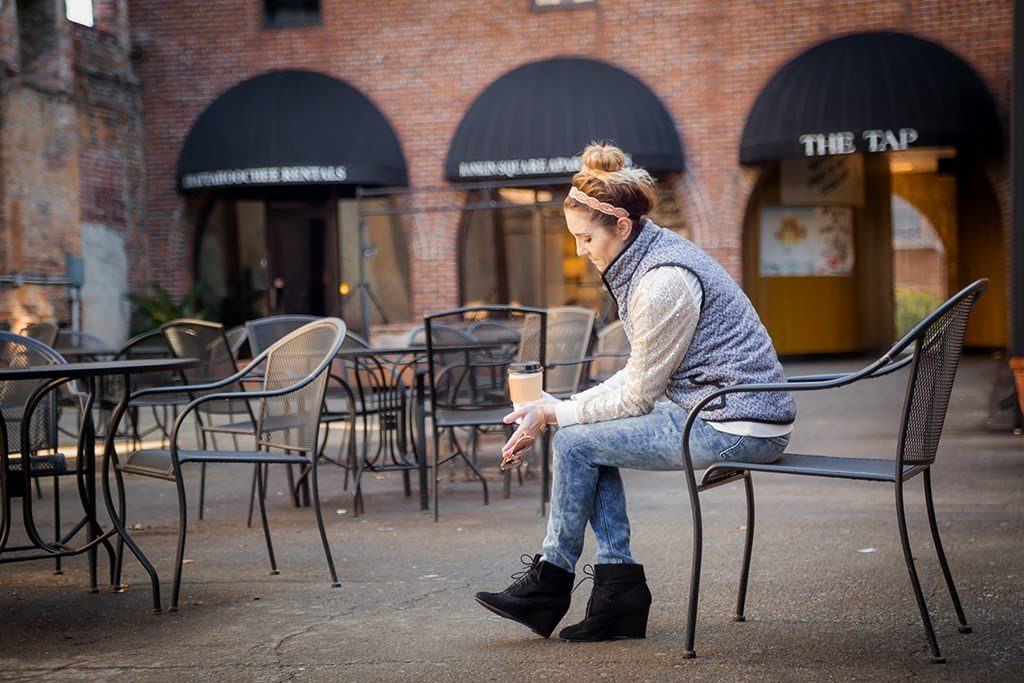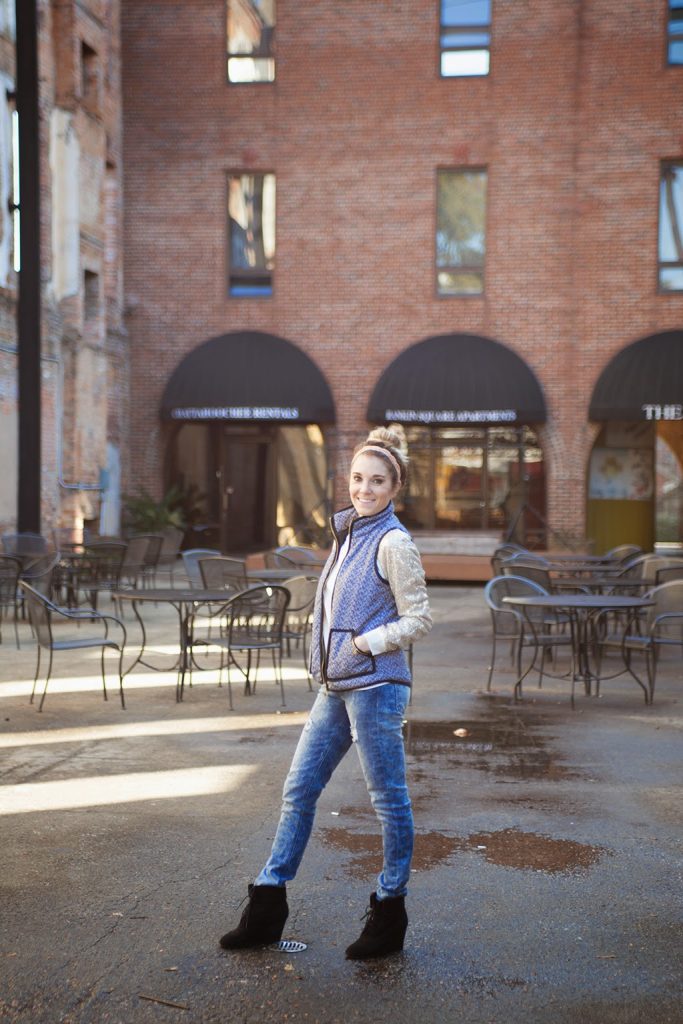 I fell in love with this sweatshirt when I saw it. In fact, I fall in love with anything that has sequins on it. Hangers, blazers, shoes, if it has sequins on it,  I want it. And while most people think sequins are for evening wear or fancy affairs, I beg to differ. It's all about how you wear them and what you pair them with.
I went to Express the other day for some new jeans and almost passed out at the price tags. I haven't purchased jeans from there in awhile but seeing $79.90 for one pair of jeans was absurd. I know, there are jeans that are WAY more expensive than this, but I just can't fathom spending that when I have bills to pay and kids to feed.
BUT, they were running a sale… buy one pair get another pair for $19.90. And then on top of that, I had a $30 off $100. AND they give a military discount (for any military spouse that didn't know this… you're welcome and I'm sorry to feed a bad habit). But at the end of the transaction, I only paid $71 for two pairs of jeans and that is a lot easier on the eyes and bank account.
I bought this vest on Groopdealz so it was almost half off the original price. And while I tend to pay a little more for outerwear, I was super pumped to see this pop up on Groopdealz last fall and I scooped it up immediately. I can't find the original vendor but there's a link above and it's on sale from ALF if you're interested 🙂
And if you're looking for a new boutique to crush on, you have to check out
ALF Boutique
. They have such cute pieces and at affordable prices. But to make it even sweeter, she's offering all of you 15% off with the code "samanthashow"(but until the 27th you can get 20% off with the code kids). One of my favorite things about her boutique is that she donates 10% of every purchase to a non-profit called Kids Around the World. So if you're going to shop, you might as well give back at the same time…right??
I had a lot of fun with this look because I love to push limits and try new things. But if it's too much for you, this outfit could be even more casual with flats or boots too. Just because you're wearing sequins doesn't mean you need to hit the club. I'm a firm believer that you can take most "dressy" items and make them casual with the right bottoms and shoes.
How do you wear fancy and casual together? What are some of your favorite pieces to mix?