Today's discussion on summer fashion is sponsored by DSW and Mode Media. All opinions are my own.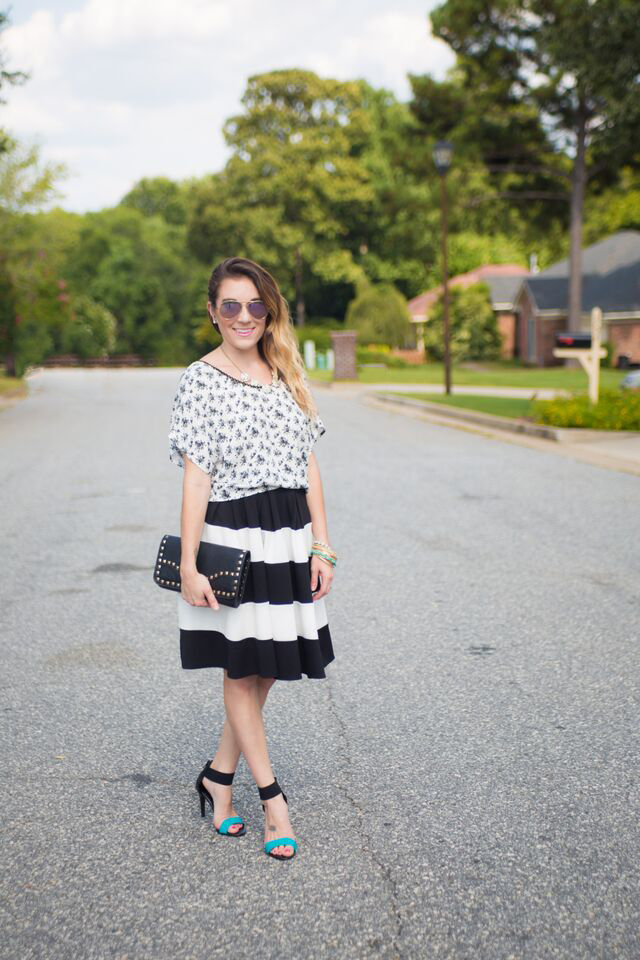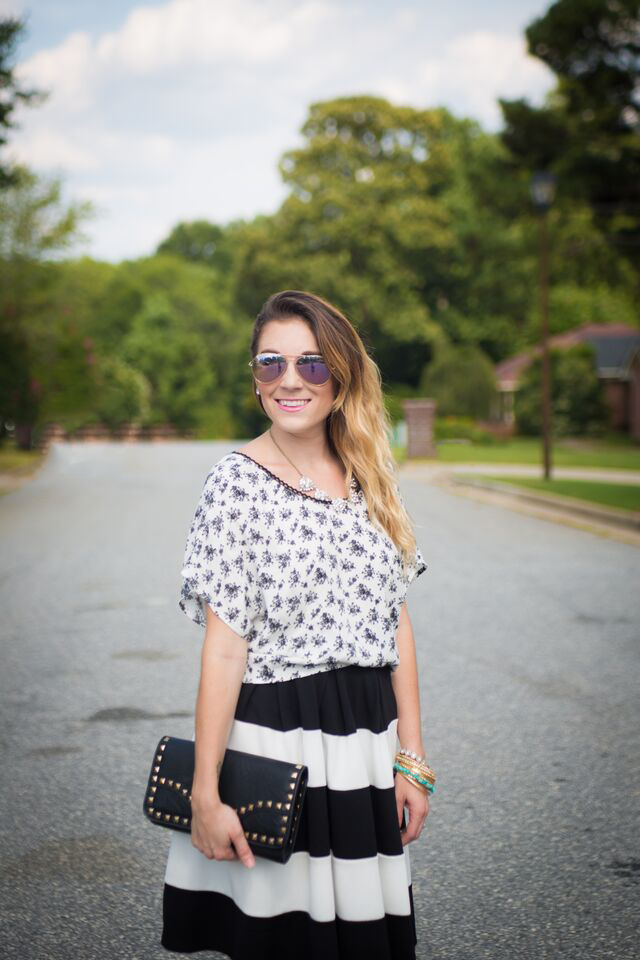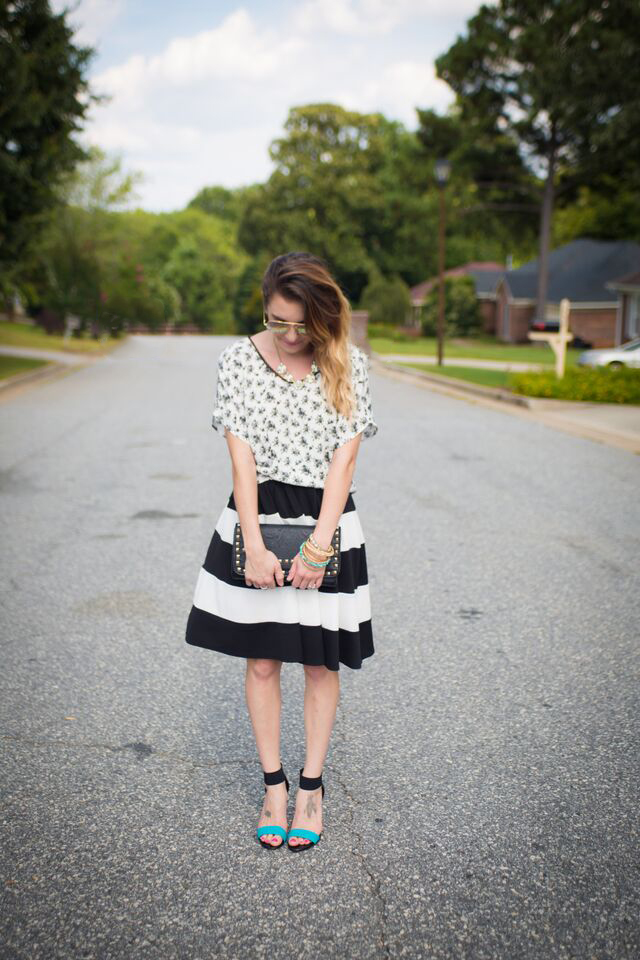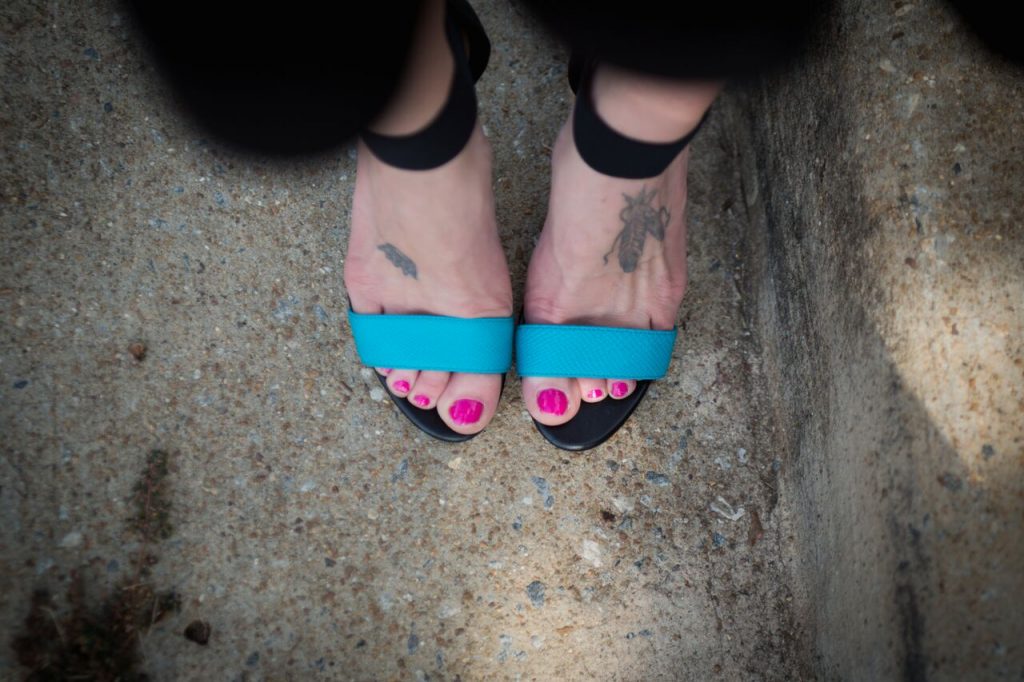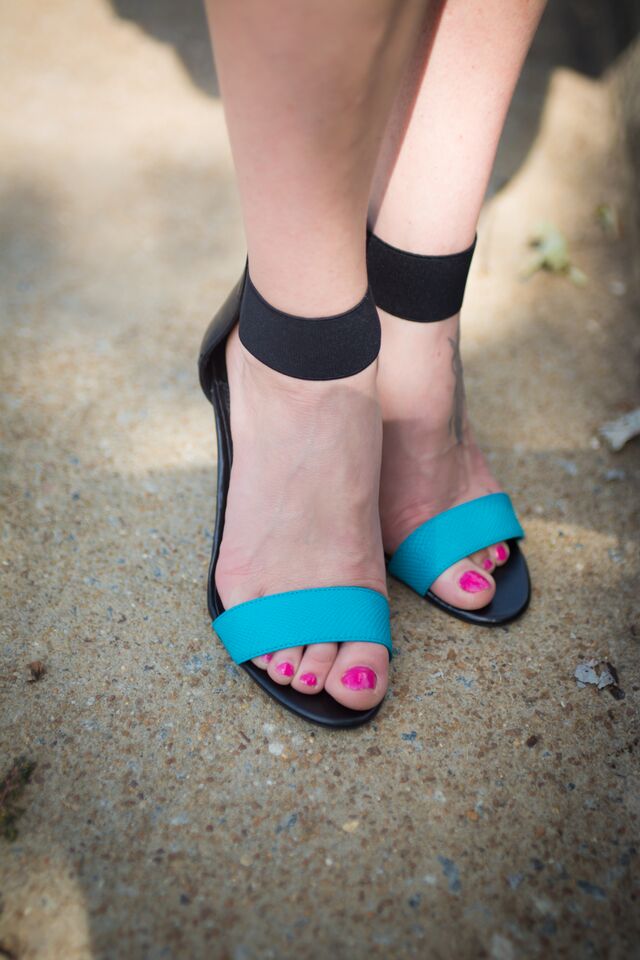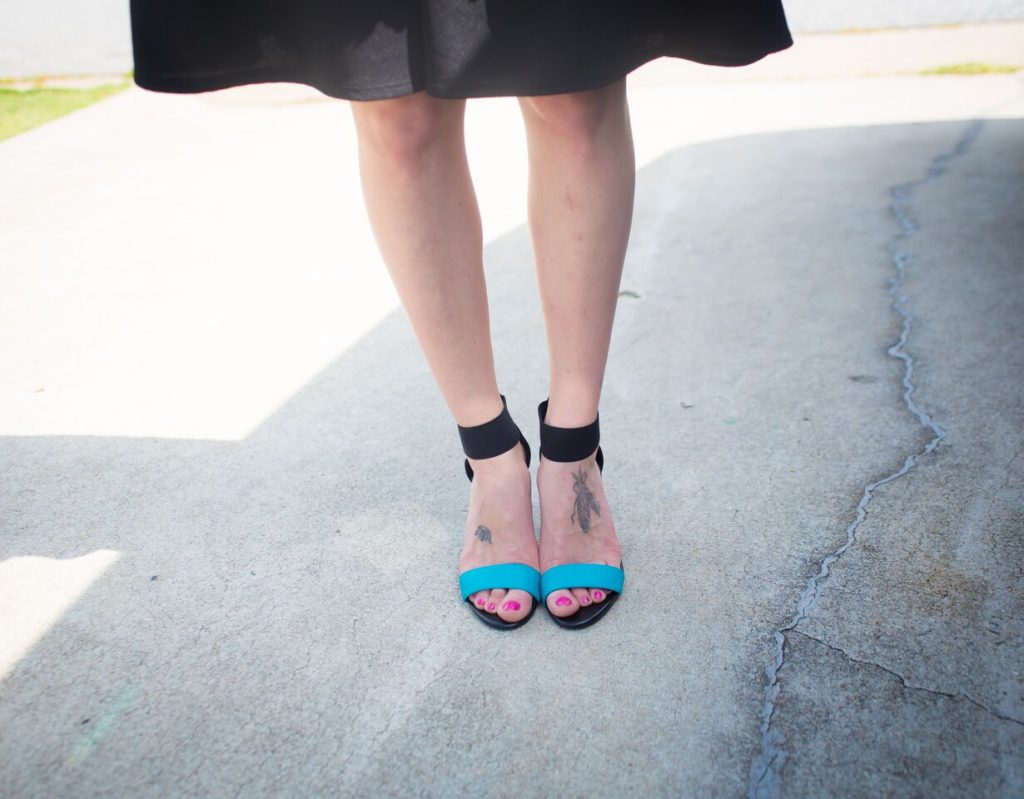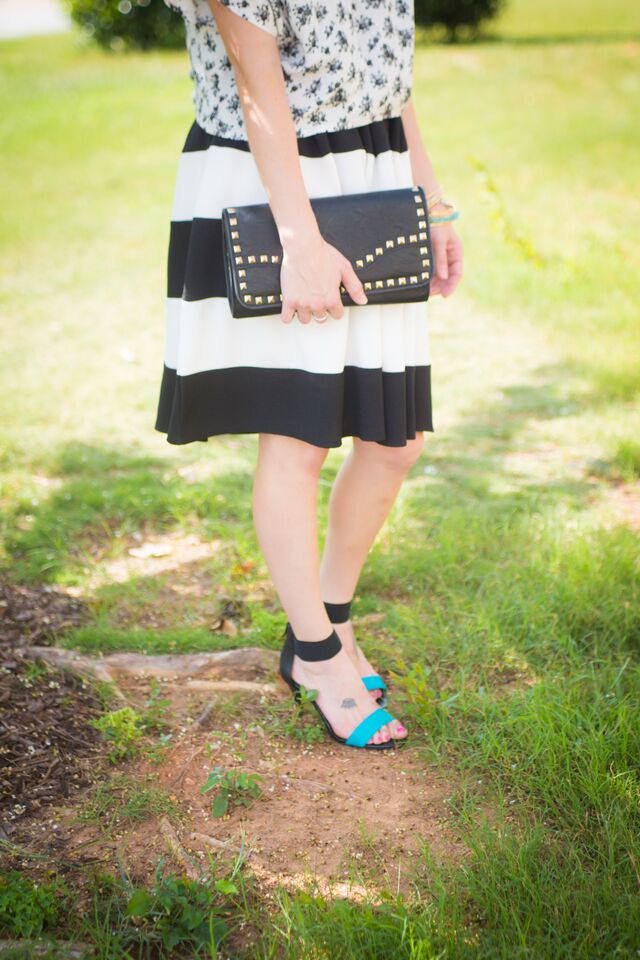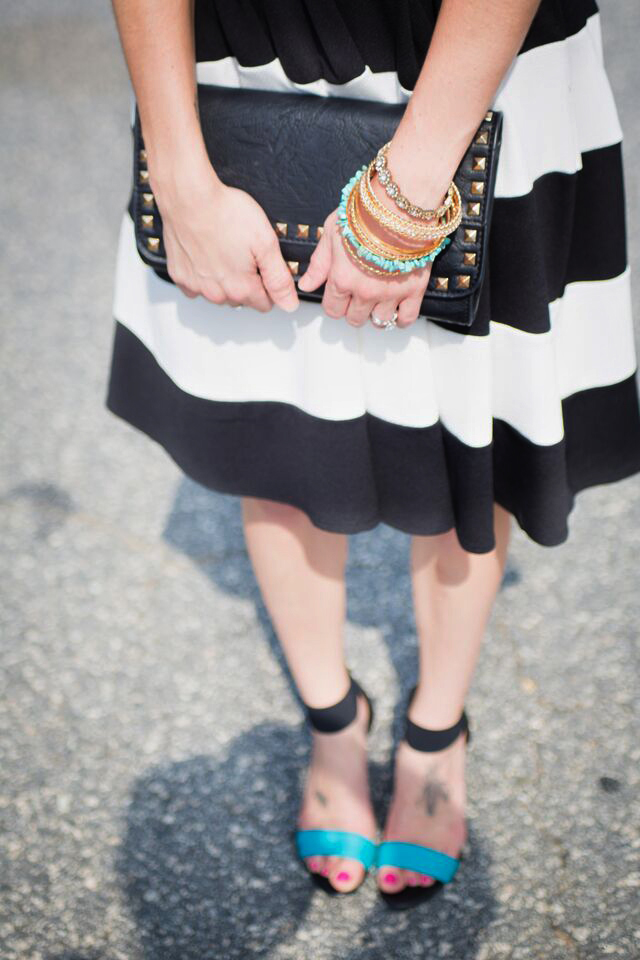 How do you get dressed in the morning? I normally pick my outfit first and then choose my shoes, jewelry, etc. afterwards. But when I received these adorable BCBG Fanita sandals from DSW, I had to choose the outfit around them. I had a lot of things with teal in them but I really wanted the teal strap to be the accent. And I wanted to wear a skirt or dress to accentuate the ankle strap… so cute right?! So I chose to go with a super fun mixing of patterns and keep it classy with black and white.
I've always been a fan of pattern mixing. I was a little afraid to do it for awhile but once I started experimenting, it became like second nature. Like a game. Could I wear this with this? Or that with that? Let's just try it and see! Mixing patterns is super popular this summer and I decided to try a combo that I wasn't sure would go together. And you may still think it doesn't, but I was absolutely obsessed with the outcome when I finally put it all on. It's super feminine and classy, and with a light floral top, screams summer! Summer is all about bright colors, yes, but it's totally okay to wear black and white in the summer if you keep it light and airy.
I chose to wear a big statement necklace and chunky bangles, some with a pop of teal to match the shoes. I grabbed a clutch with little gold accents and of course, sunnies and a pink lip to complete the look. For hair, I wanted something simple but fun, so I pulled half of my hair back with bobby pins on one side. I've been obsessed with the one side pulled back look ever since watching The Bachelor last season, and I swear Kaitlyn and Britt did it all of the time. Call me a trend follower, I don't care. I think it's super cute and super easy for someone who doesn't know how to control this mane half of the time.
This outfit is perfect for our next date night and I can't wait to rock it out on the town! And by out on the town, I mean we will be home by 9. No judgment though, right? #parentlife.
How would you have styled these shoes? Are you a fan of pattern mixing?
At DSW, we believe in the power of shoes, and in the power of shoe lovers. With thousands of fresh styles for men, women, and children, we've got something for everyone, no matter who they are or how they dress. Shoes say a lot a bout you. Say something great.