Lifting weights isn't as scary as you think.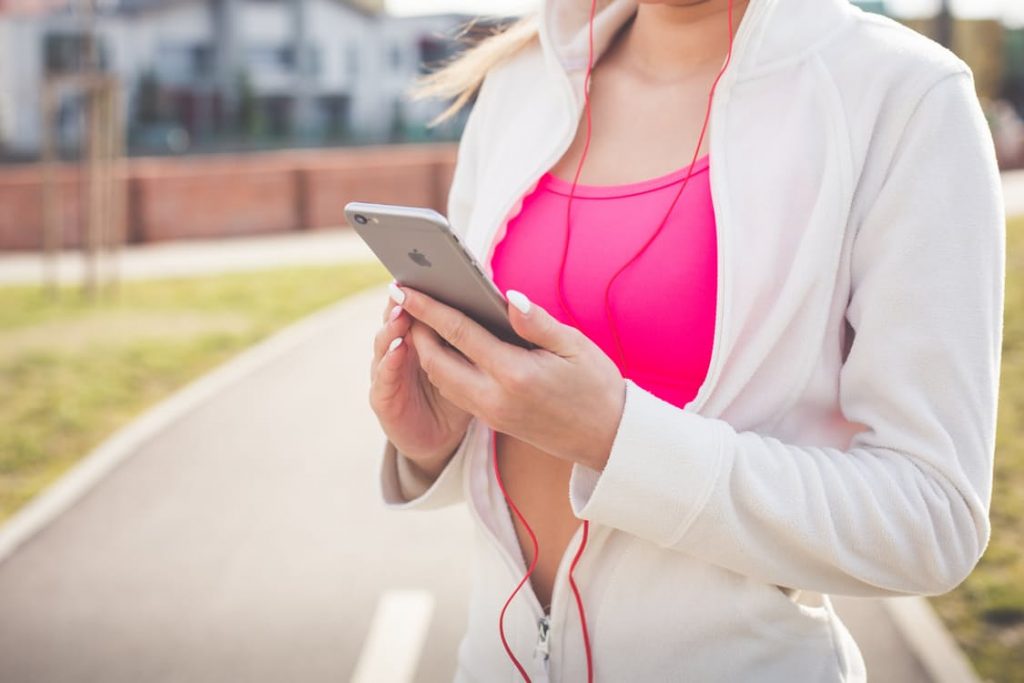 "Lifting weights isn't as scary as you think!"
People would tell me this all of the time and I would never believe them. And I will be the first to admit, I used to HATE lifting weights. I would do cardio for hours on end before I would touch a single weight. Or sit down at a weight machine. But then something happened…
I gained a ton of weight when I stopped doing cardio everyday. Like 8 pounds in a few weeks. Granted it was over the holidays and during our move but still, it definitely had to do with my abrupt stop of cardio. I was burning calories to compensate for the calories I was eating. Calories in vs. calories out, right? But when I stopped doing cardio, my body went through withdrawal and the calories I was keeping at bay just stuck around like an unwanted house guest.
So then I knew what needed to happen. I needed to incorporate some strength training.
People have always told me that I need to strength train to burn more fat. When you work your muscles, you burn calories long after leaving the gym. Whereas cardio only burns calories when you're in the actual act.
So why was I dreading doing it?  There was the intimidation factor…
Why was strength training so intimidating? First off, because I didn't want to "bulk up". But this is a huge misconception. Being toned and bulky are two different things. Having lean muscle is the best thing for you!
And secondly, I was intimidated because I didn't know what I was doing. I mean, there are a ton of workouts on the interwebz but I didn't want to be looking at my phone or bring a print out to the gym. I would totally probably do it now because I saw some wise words pop up on the TV last time I was there and they totally resonated with me.
It was something along the lines about no one judging you there. And if they do, shame on them. We are all there to make a life change and everyone has to start somewhere. Everyone is worrying (or should be worrying) about their own workout and reaching their own goals. Not paying attention to what you're doing.
I know, it's scary to walk by all of the weights and be surrounded by men or super fit women. To be honest, I still don't feel comfortable lifting without my workout buddy (WOB…just made that up lol). Maybe I will get there one day but for now, I love that my gym has it's own separate workout room just for da ladiez. It's attached to the locker room so when I'm done with my cardio, I will go in there and do the weight machines if my WOB isn't there.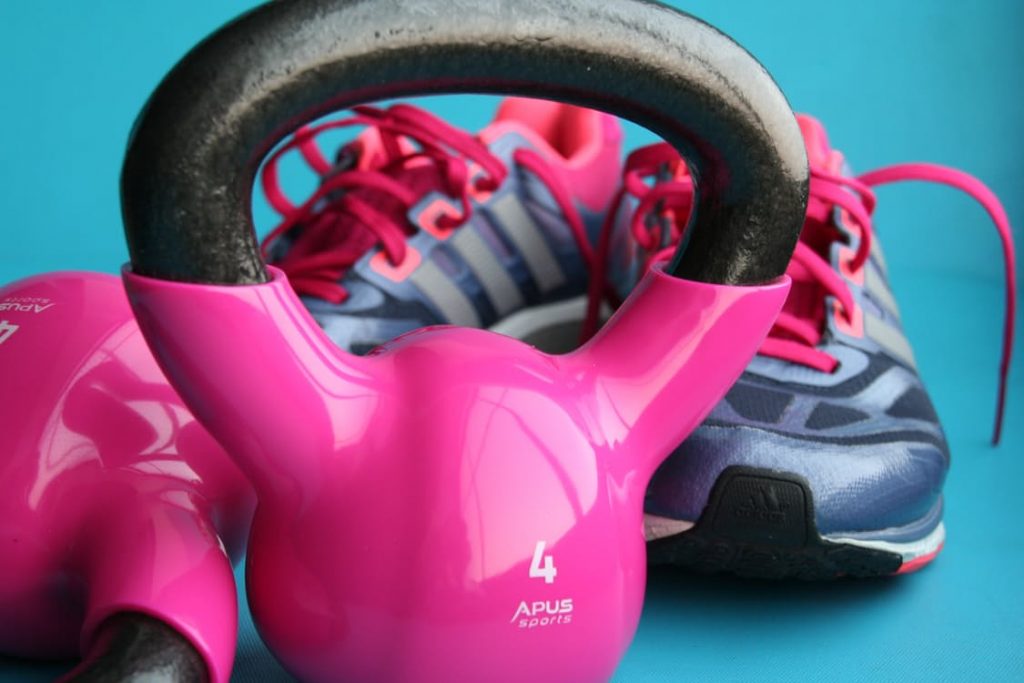 "But Sam, where do I start?"
Start small. Use your body weight at first and then grab some free weights and do that part of your workout at home.
Utilize the weight machines; they typically tell you what muscles you're targeting and how to do it.
Look up workouts online and try a few *easy* ones. Add more reps once you start to get them down and get stronger. You can also search fitness tags on Instagram.
Gym workouts not your thing? Try home workouts. I personally can't get behind them ( I get too distracted) but for some people, they work! And they usually incorporate cardio and strength training.
Ask for help! Maybe try a session with a personal trainer to get an idea of what type of workouts you should be doing. Or find a friend to workout with. I found mine on a local spouses page on Facebook #noshame in mygame.
Focus on something different everyday. Maybe one day you do upper body, legs the next day, back, shoulders, whatever. I'm pretty new so I usually do arms/arm machines one day and legs the next. Unless my WOB is there and teaches me new workouts. I'm telling you, teaming up with someone has been the best thing for me.
Don't get discouraged. I've only been doing it for a few weeks and I can already see results. And once you start to see results, you'll want to keep going.
Remember, everyone had to start somewhere so there's no need to feel ashamed. There are so many resources out there and speaking from experience, you may actually learn to like it! I never thought I would like to strength train and now I like it more than cardio. I know, who am I? But I think it's definitely a positive change and I think if you educate yourself and give it a try, you may like it too!
Any questions? Advice for me? Leave me some comments below! xo