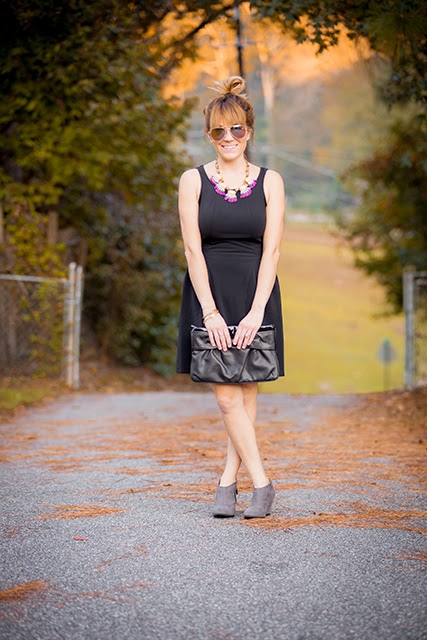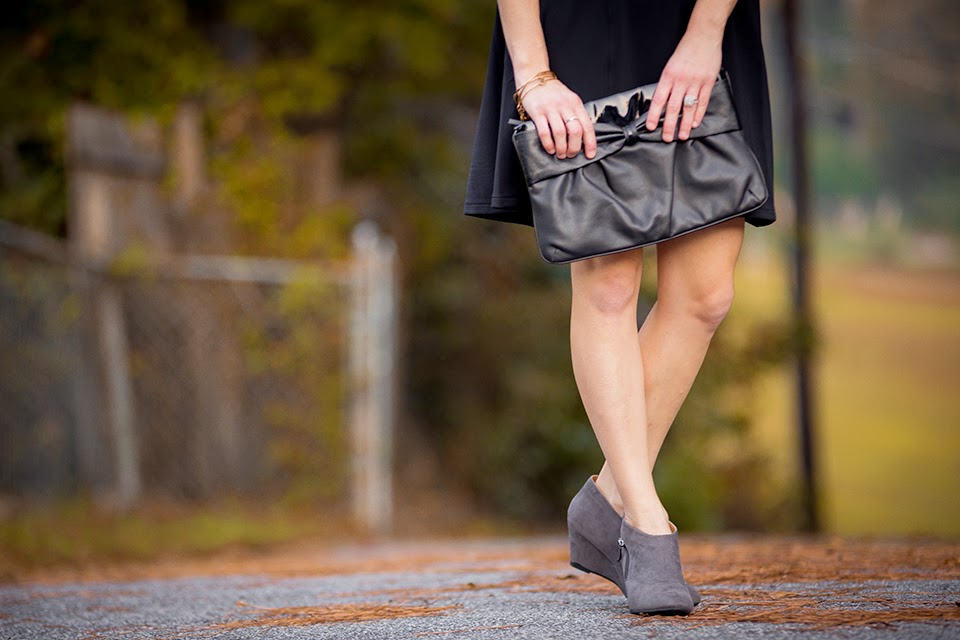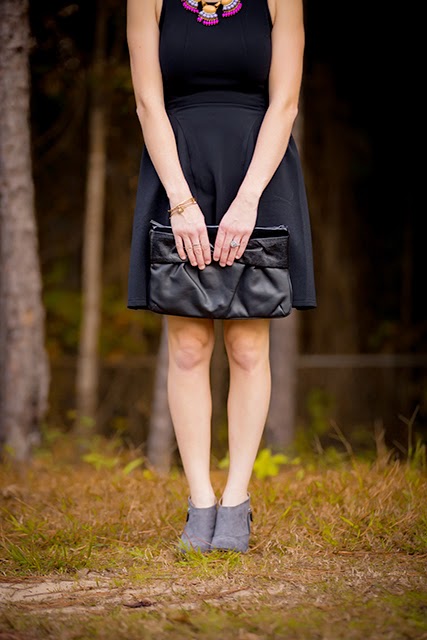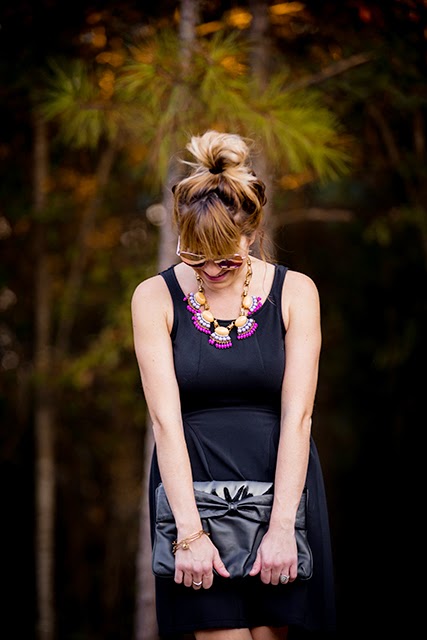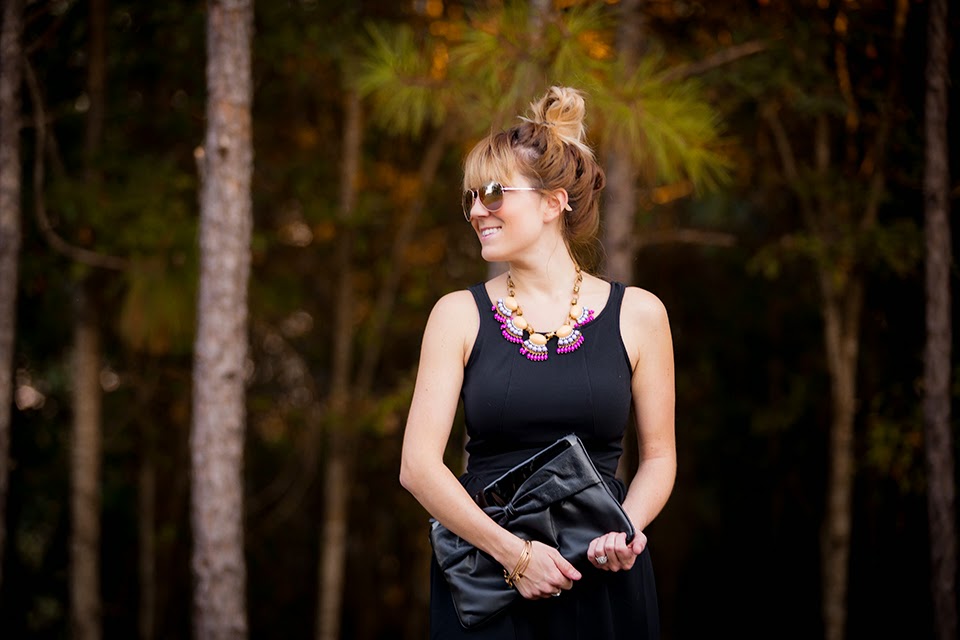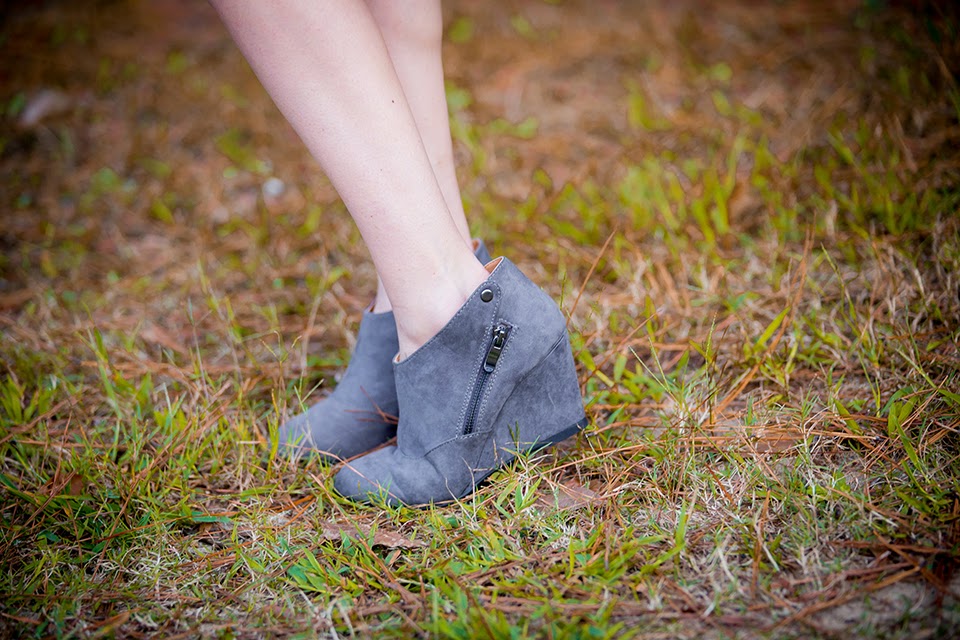 My shopping habits have been a little… ehhh… out of control since Z left. But I figure we have a lot of date nights to make up for when he gets home so I might as well use that as an excuse to stock up on cute outfits, right?
I found this LC by Lauren Conrad dress on clearance so after discounts, I think I paid like $4 or something for it. And I mean, a girl can never have too many Little Black Dresses… am I right or am I right? And then I saw 
these booties from Rack Room Shoes
and I HAD to have them. I originally wanted them in black but I have a trillion black boots and booties so I thought gray was a nice change of pace.
I'd be lying if I said I was completely comfortable wearing this outfit out. I was afraid to mix a LBD with gray booties. I guess I usually play it safe and wear black shoes with a black dress or some other color that coordinates with my jewelry or scarf or something. But I wanted to try and step outside my comfort zone and do something new and different.
That's one of the best parts about fashion and your own personal style; it's an expression of you and how you feel so why not take risks here and there? I like to channel my inner Carrie Bradshaw sometimes and think what she would do… and she would wear whatever she damn well pleases, that's what.
Z and I have a ton of date nights planned for when he comes home. We haven't been able to talk much because he's been busy and staying at the office late to take calls from the US. I feel so bad for him and can't wait until he's back here with us. We can't wait to go out for simple date nights like dinner, movies, dancing, etc and then some super crazy fun ones like white water rafting, zip lining, trip to Maine, etc. I. Cannot. Wait.
What are some of your favorite date nights? How do you choose the perfect date night outfit? Do you take fashion risks?