Around the world date night at home.
Today we're chatting all about how to plan the perfect date night at home with an around the world twist.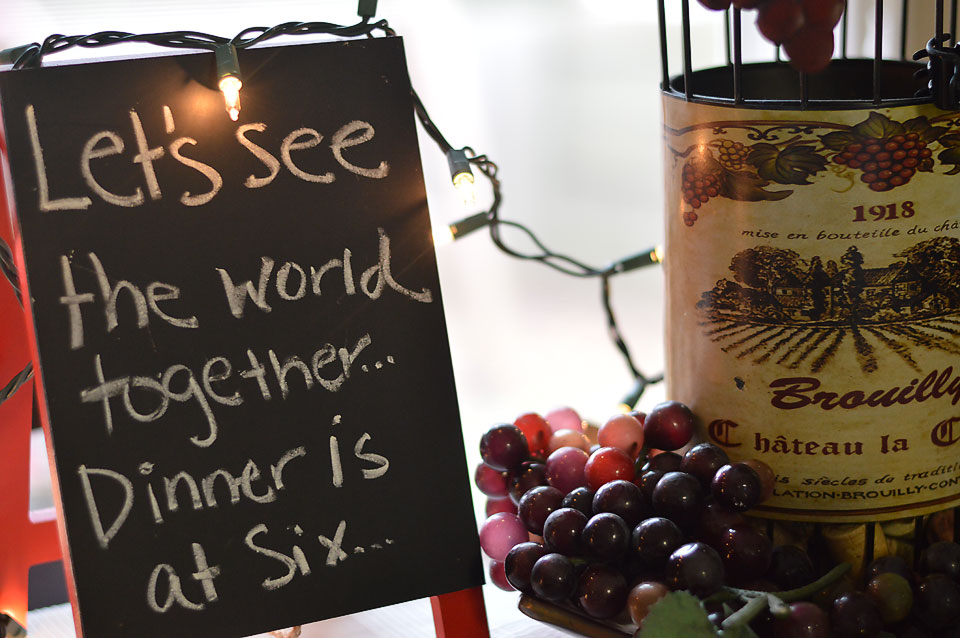 My husband and I have been married for almost 5 years, and I think I can count the amount of dates we've been on on two hands. Between work obligations and then having kids with no family around, we don't get out often. Our kids are two years and 6 days apart, so for the past 4+ years I've been pregnant or nursing… crazy right? A date night was much over needed so recently I had the idea to plan one at home. Even without a babysitter, I wanted to do something special and out of the ordinary.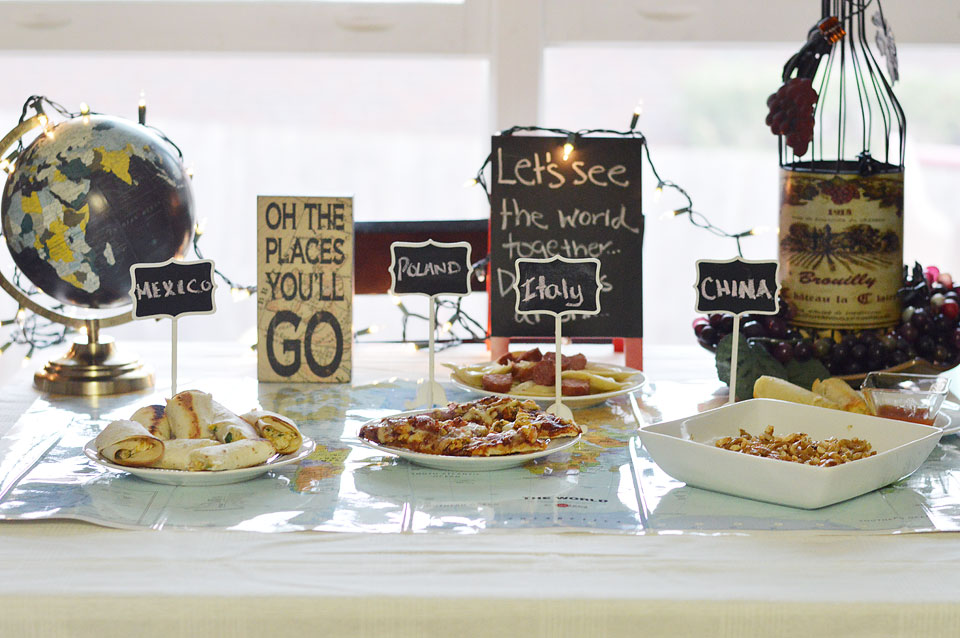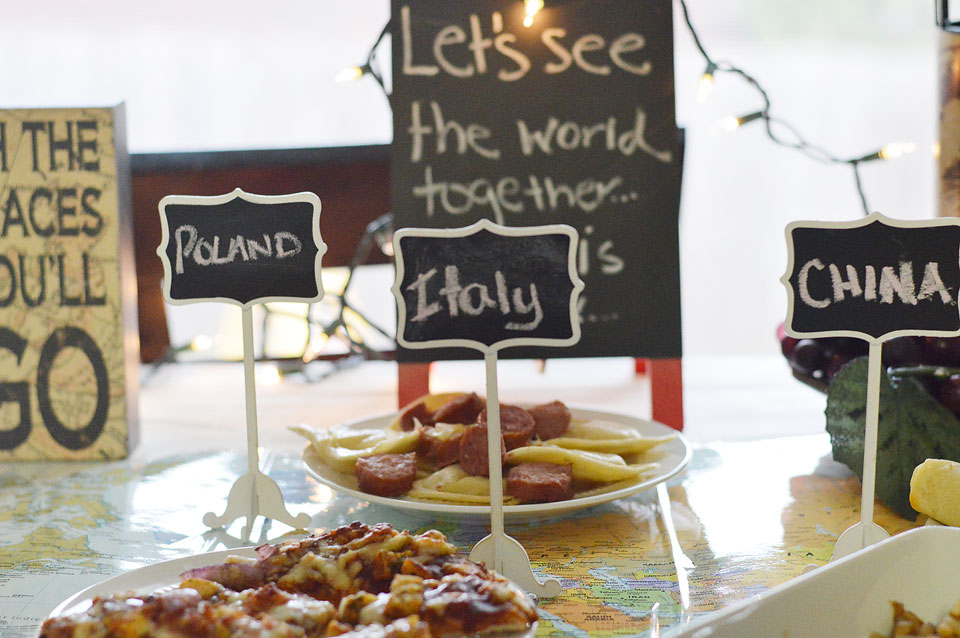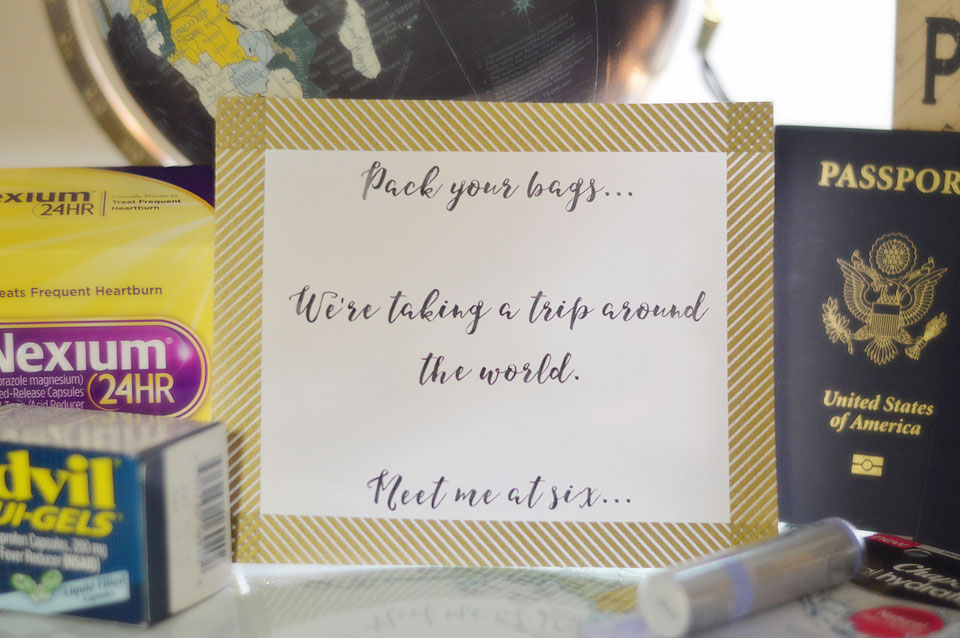 I snuck this invitation, his passport, and a few things into his briefcase before he left for work and waited anxiously for him to discover them. When he finally did, he texted me out of confusion and of course I didn't tell him a thing 🙂 But I set everything up so that when he got home from work that day, we could have a fun little meal from various countries around the world for our date night at home. Unfortunately we haven't gotten to do much traveling together so this was kind of fun to pretend we were heading abroad!
Date Night At Home
What I used:
I made the invitation in Photoshop and used Washi tape to outline it.
I found this giant wall map and thought it would be fun to use as a placemat/tablecloth. I tried to place the food as close to their spot on the map as I could.
I used tiny chalk boards to designate the country where the food came from.
I added the "Oh the places you will go" sign, globe, cork holder with grapes as extra decoration.
I made some of the food and picked up some of it at a store. I don't have much time so I had to spend it wisely.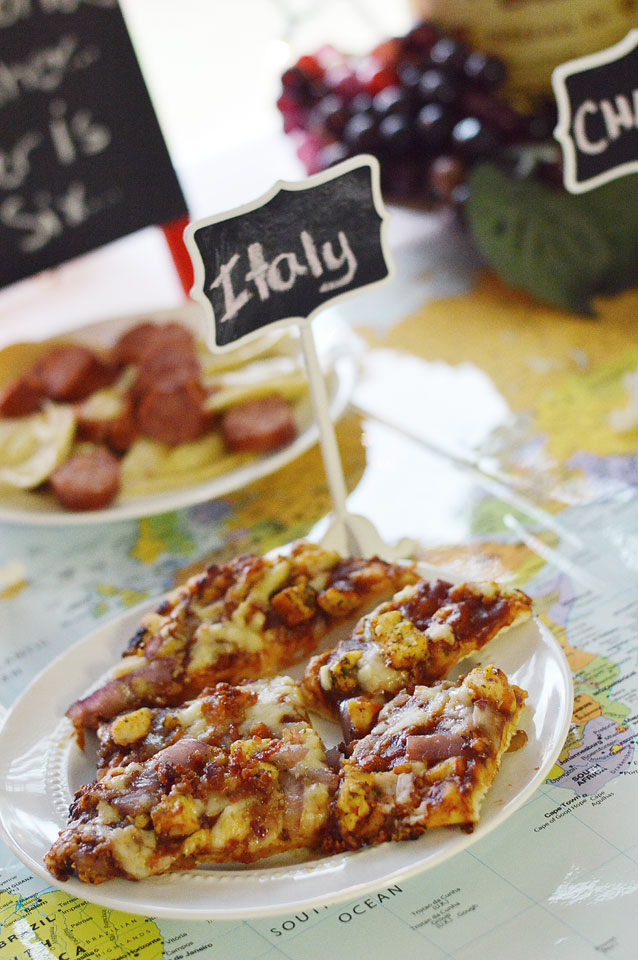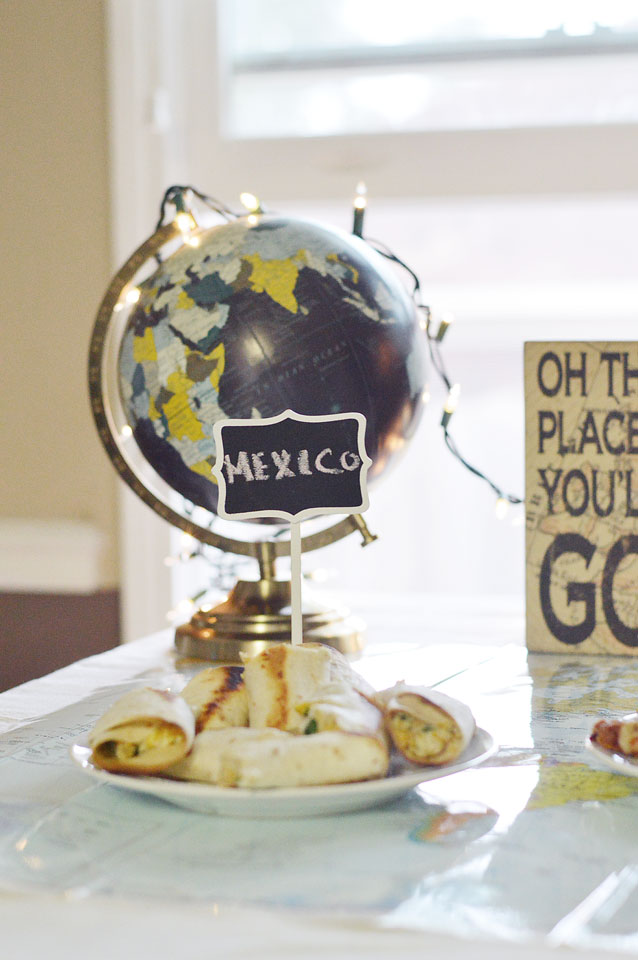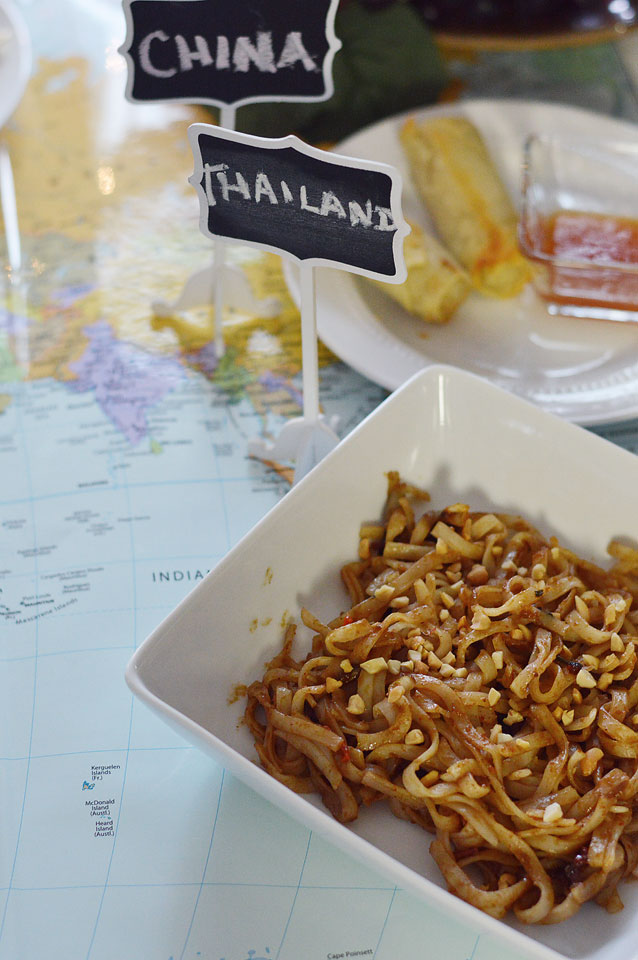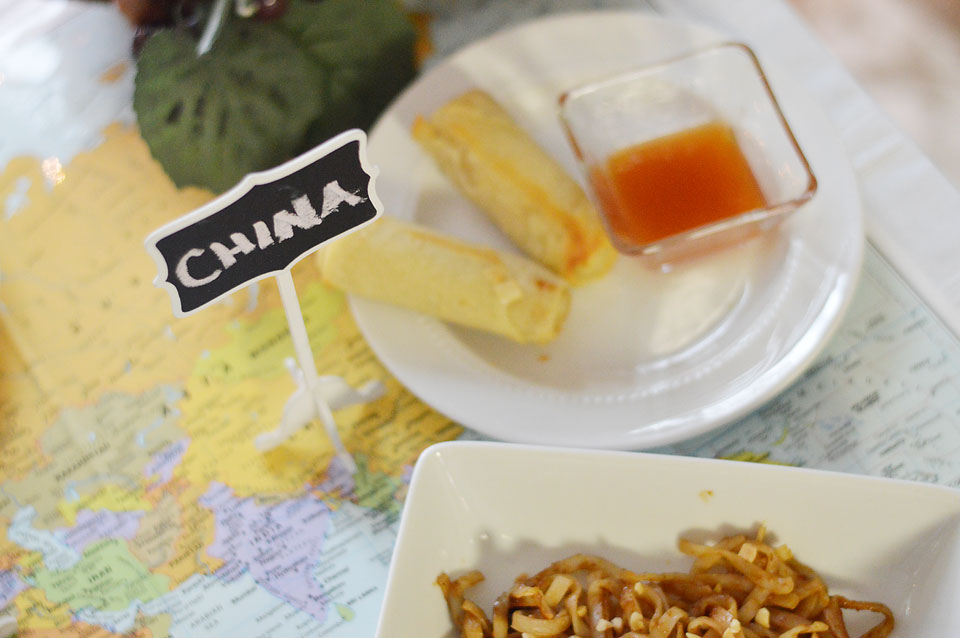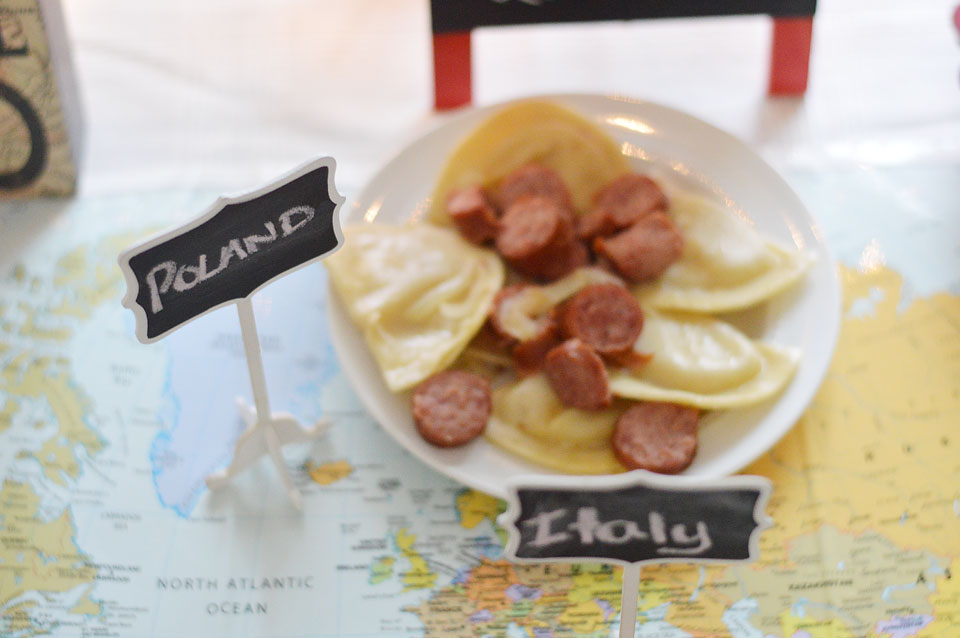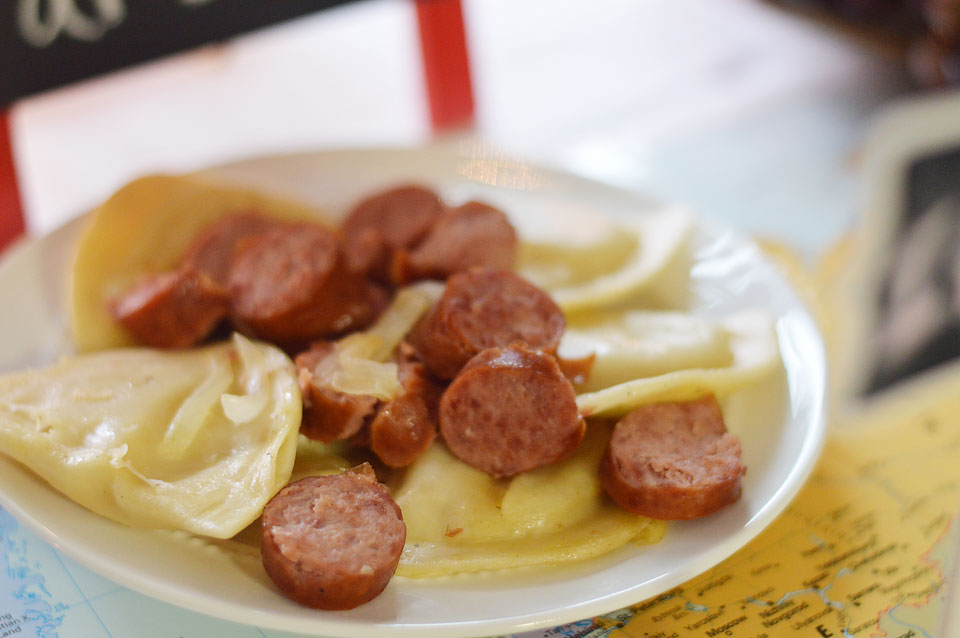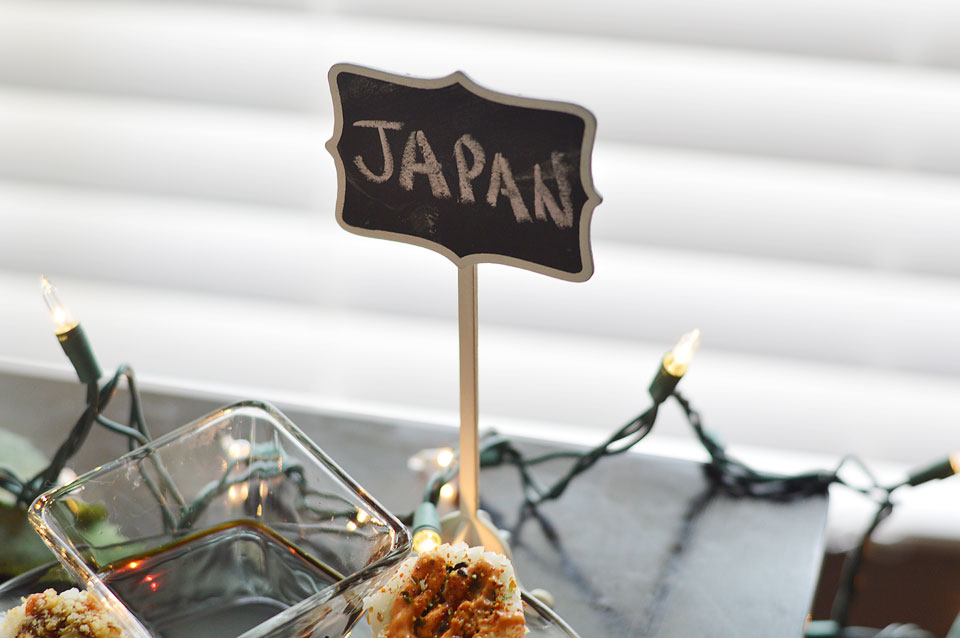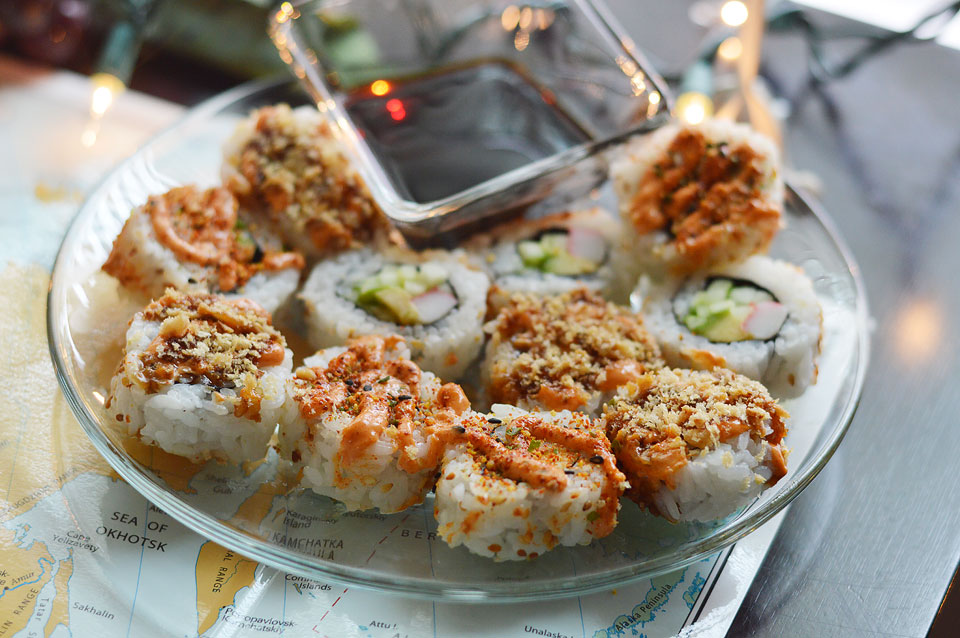 Around The World Date Night At Home
I served a few of our favorite dishes, all from different countries:
Pizza from Italy.
Kielbasa and Pierogies from Poland.
Egg Rolls from China.
Pad Thai from Thailand.
Taquitos from Mexico.
Sushi from Japan.
We had SO much fun on our date night at home; it felt like we were at our own little food tasting event and it was something that we don't normally do. Which made it even better. We didn't even mind that our kids were running around and being crazy; as far as we were concerned, we were on vacation.
Although I love my kids, I definitely think I need more date nights with my husband. And since we don't have many options when it comes to sitters, it looks like I'll be thinking of some more creative ideas to have date night at home 🙂
What do you do when it comes to date nights? Do you have a date night at home? I would love some ideas!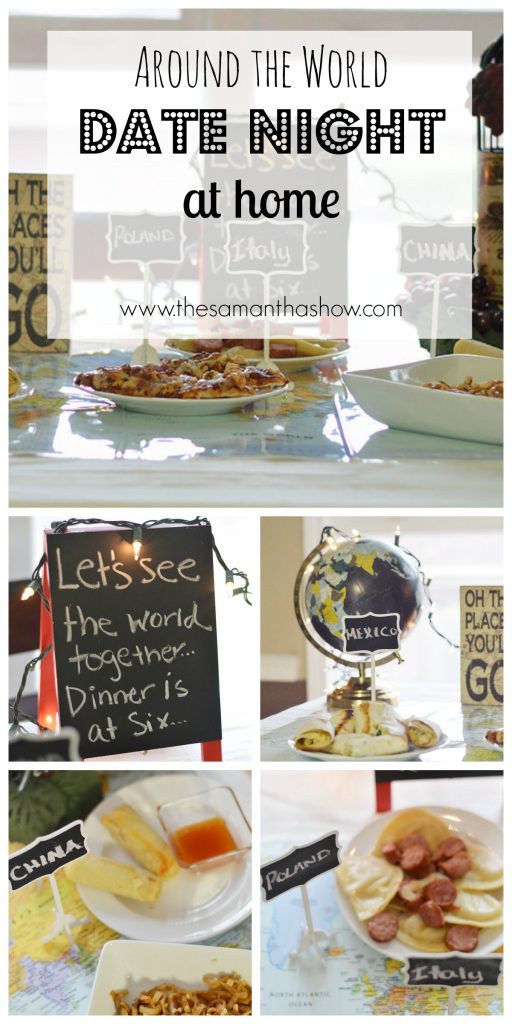 Check out some of our other date night posts.