Prison tours + ripped denim.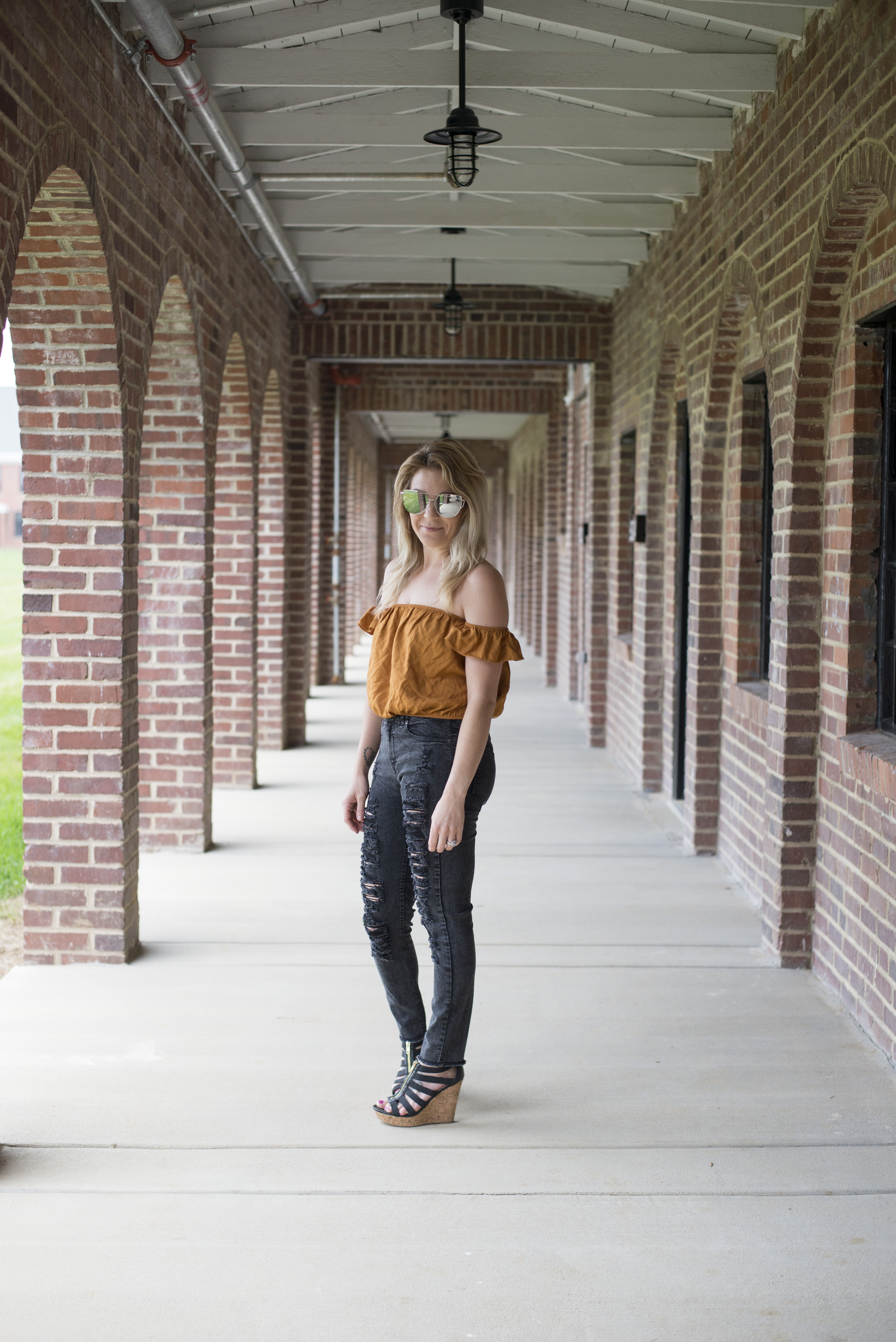 If you read my post from yesterday, you might have seen some of these photos. But I wanted to give you the full background and story because this thing is just too crazy to not explain in more detail! These photos were taken in a prison. No longer a functioning prison but now, apartments. APARTMENTS! You read that correctly. They've turned a prison into apartments and soon, they'll be adding restaurants, shops, and more. Mind blown, right?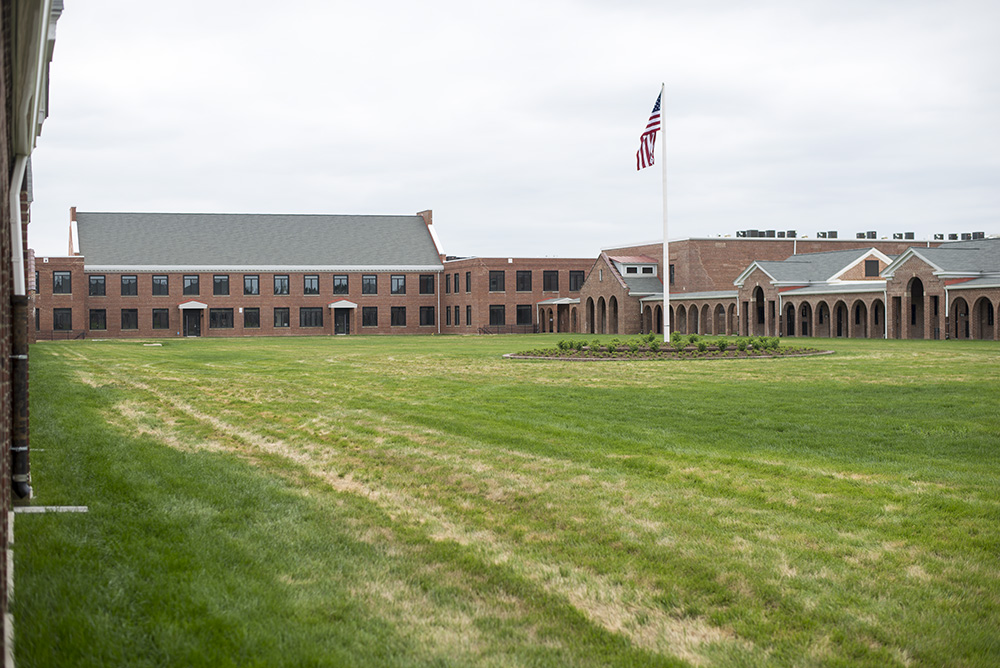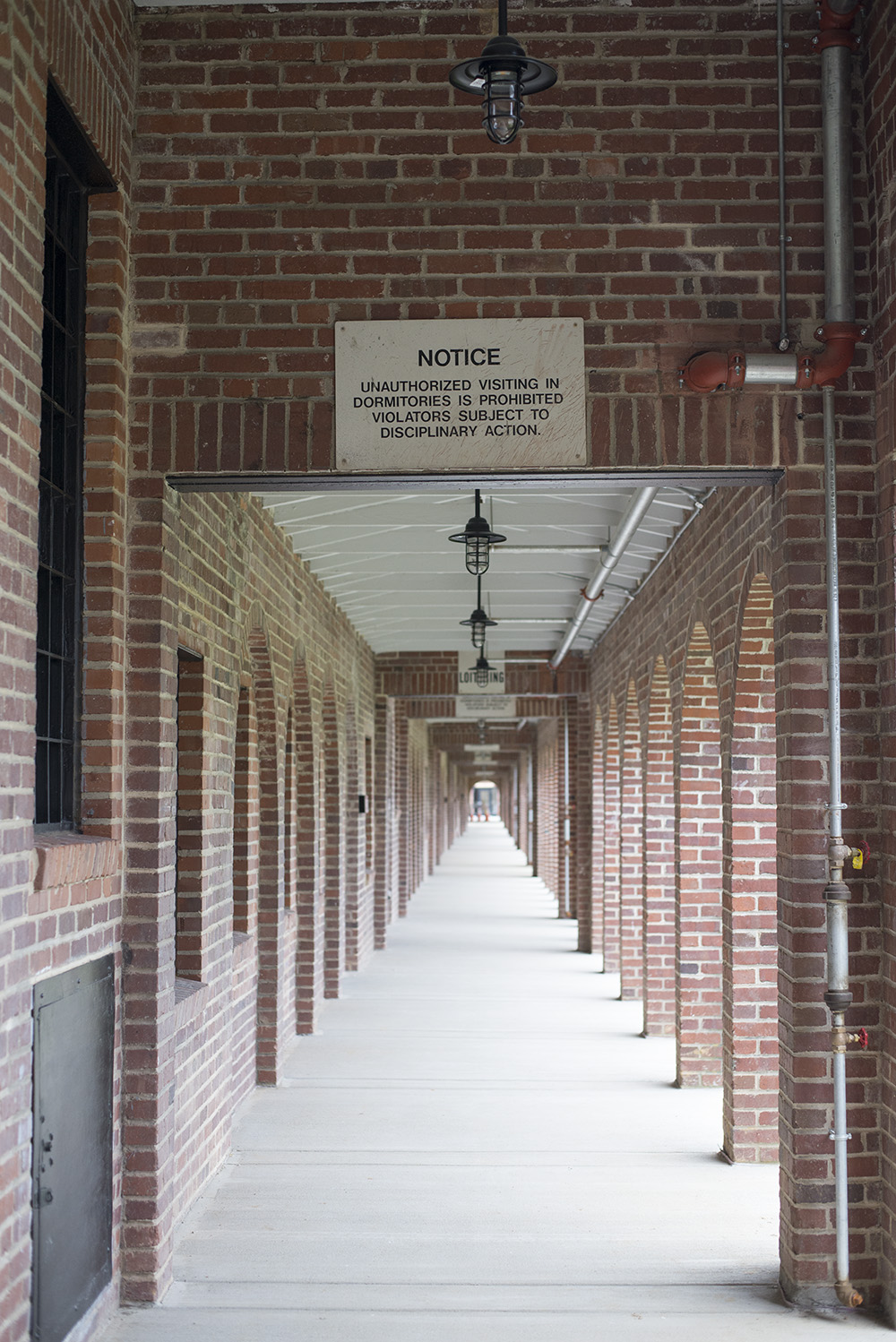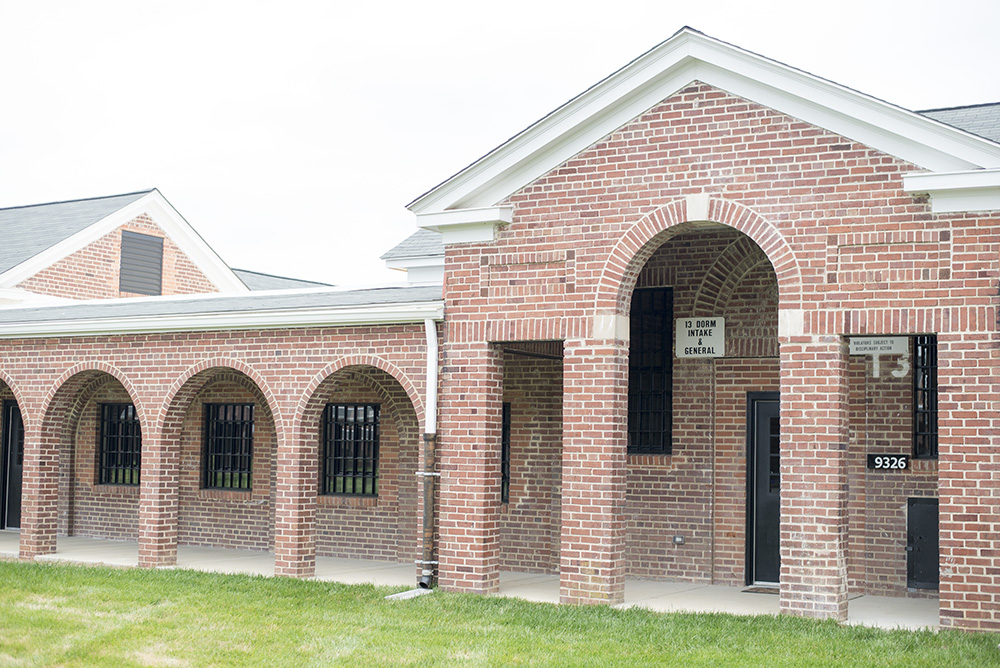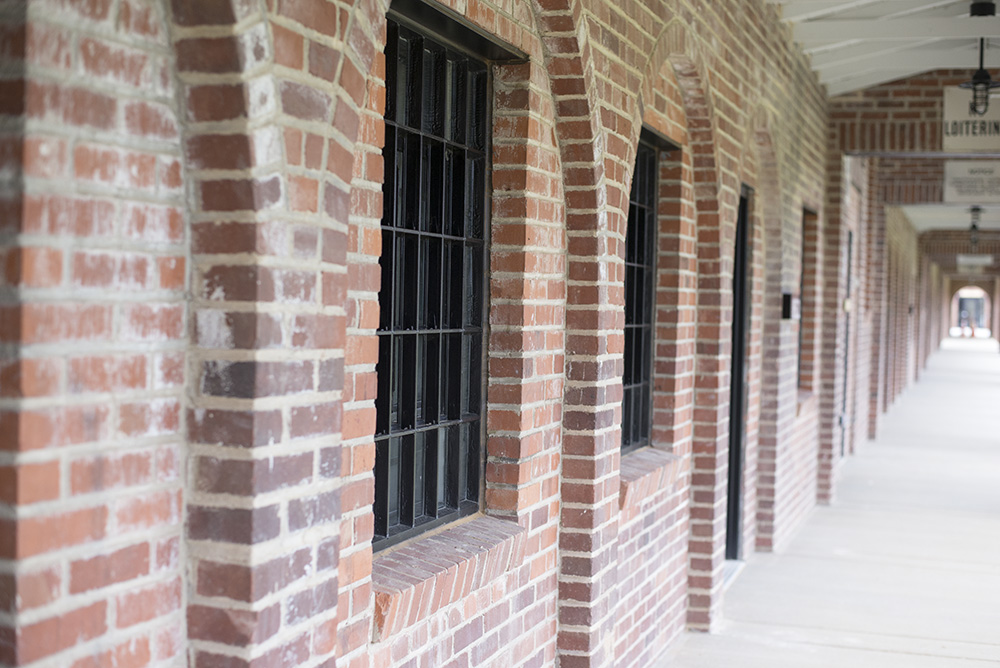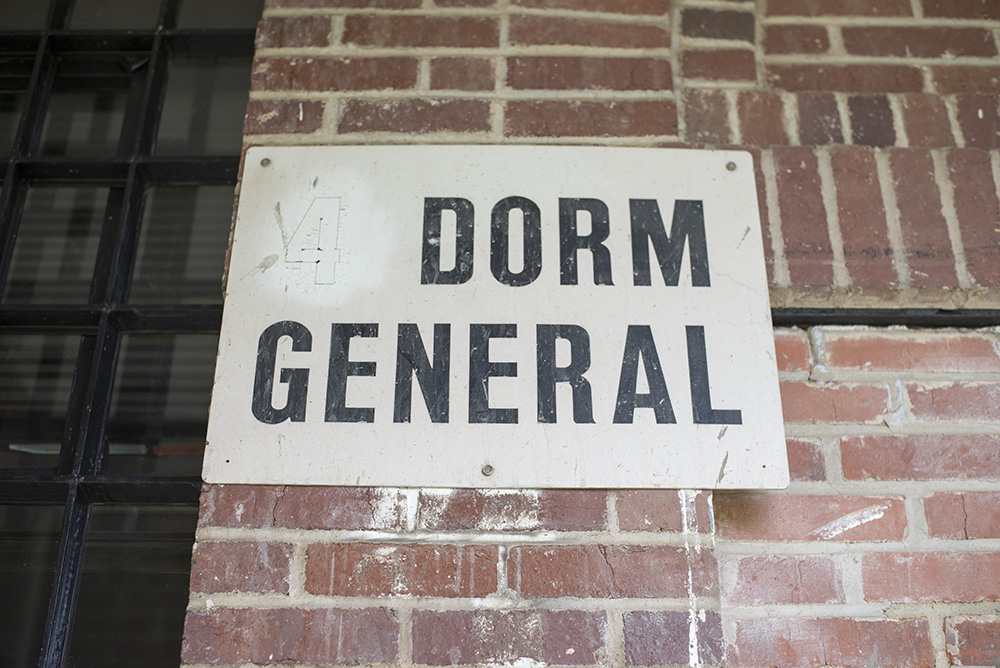 I will say, from what I could see through the windows (creeper alert) they looked very nice. Very chic, modern, and industrial. However, I could not get over the fact that this used to be a prison. And you bet your bottom dollar I got in that car and Googled "Is the Lorton Reformatory haunted?" because I mean, hello… old prison.
According to Google, there were a few different parts of the prison for different levels of security. These dorm style complexes were for medium security inmates, where as max security inmates were locked up in a more traditional cell-like structure.
This prison was actually called a "Work Horse" prison because they focused on intense manual labor to rehabilitate the medium security prisoners. A lot of the structures still standing today were actually built by prisoners. There were also women prisoners at one point, mostly for crimes related to protesting the right for Womens suffrage or things like prostitution, drunkeness, and disorderly conduct.
Of course I wanted to know if the place was haunted and I kept seeing things about a "Night of Terror" in which 33 women were abused and tortured by more than 40 prison guards. I don't believe any of them died that night but the idea of it is just super intense. And if we're being honest, the whole thing is pretty eerie to me. Not sure I could live here…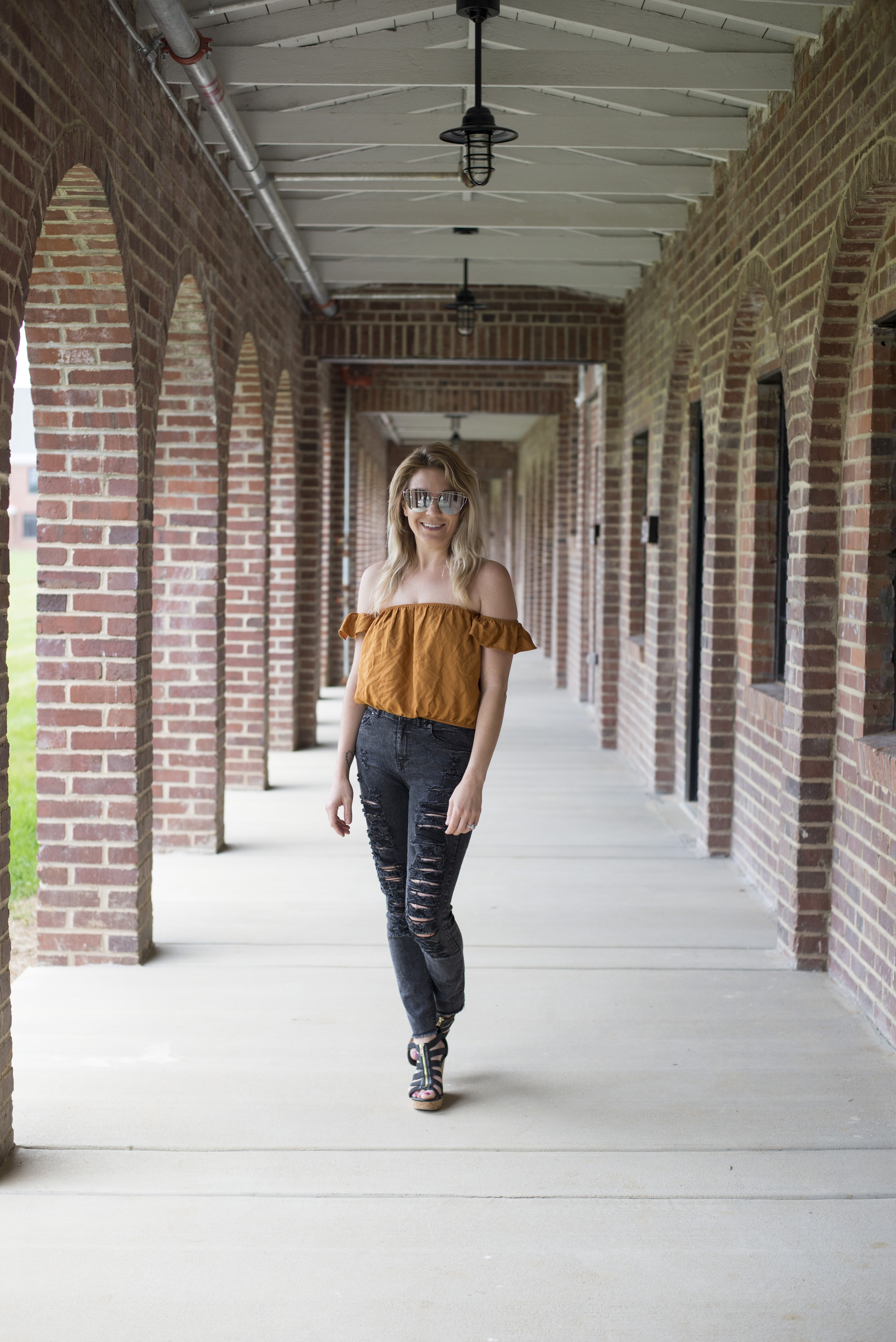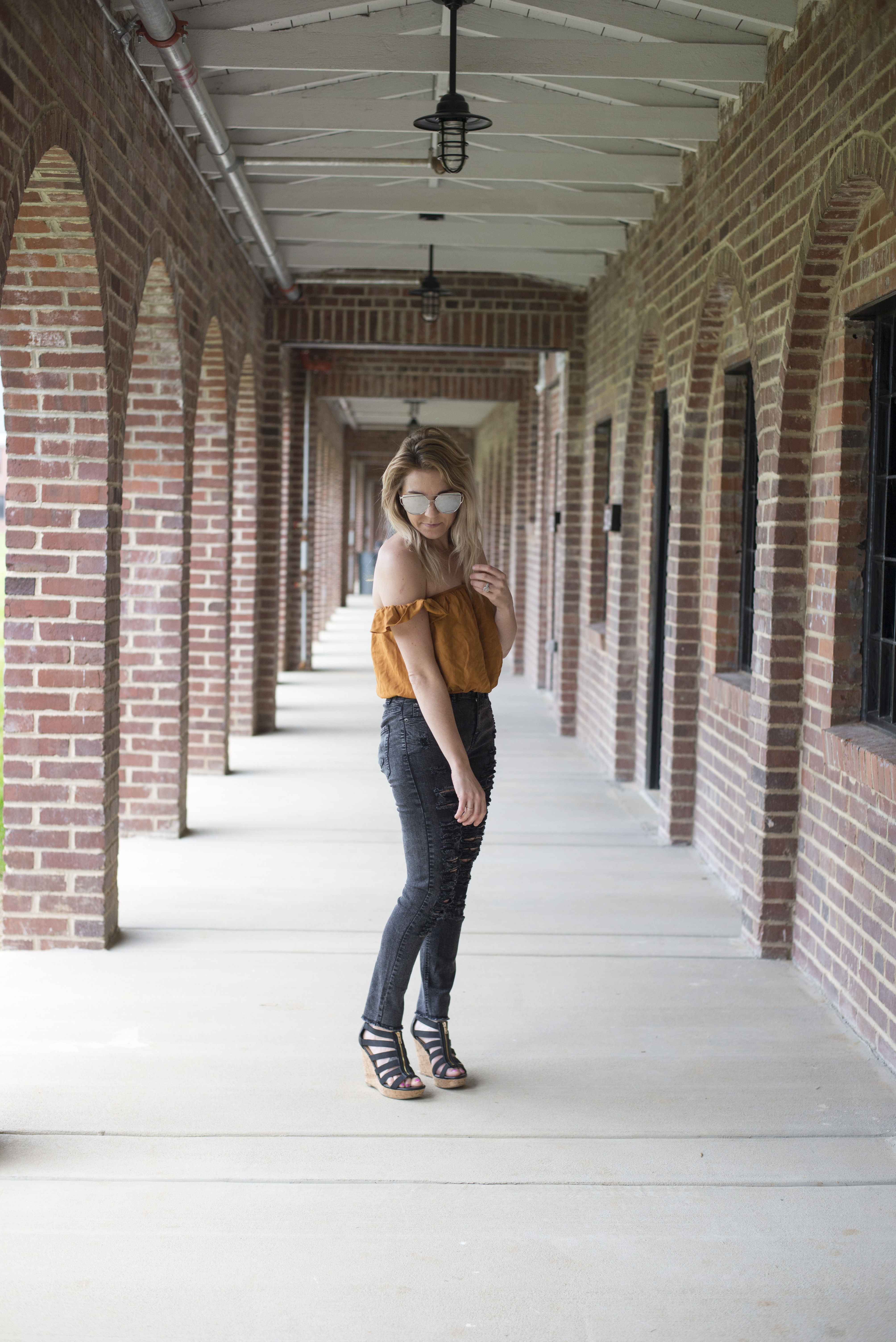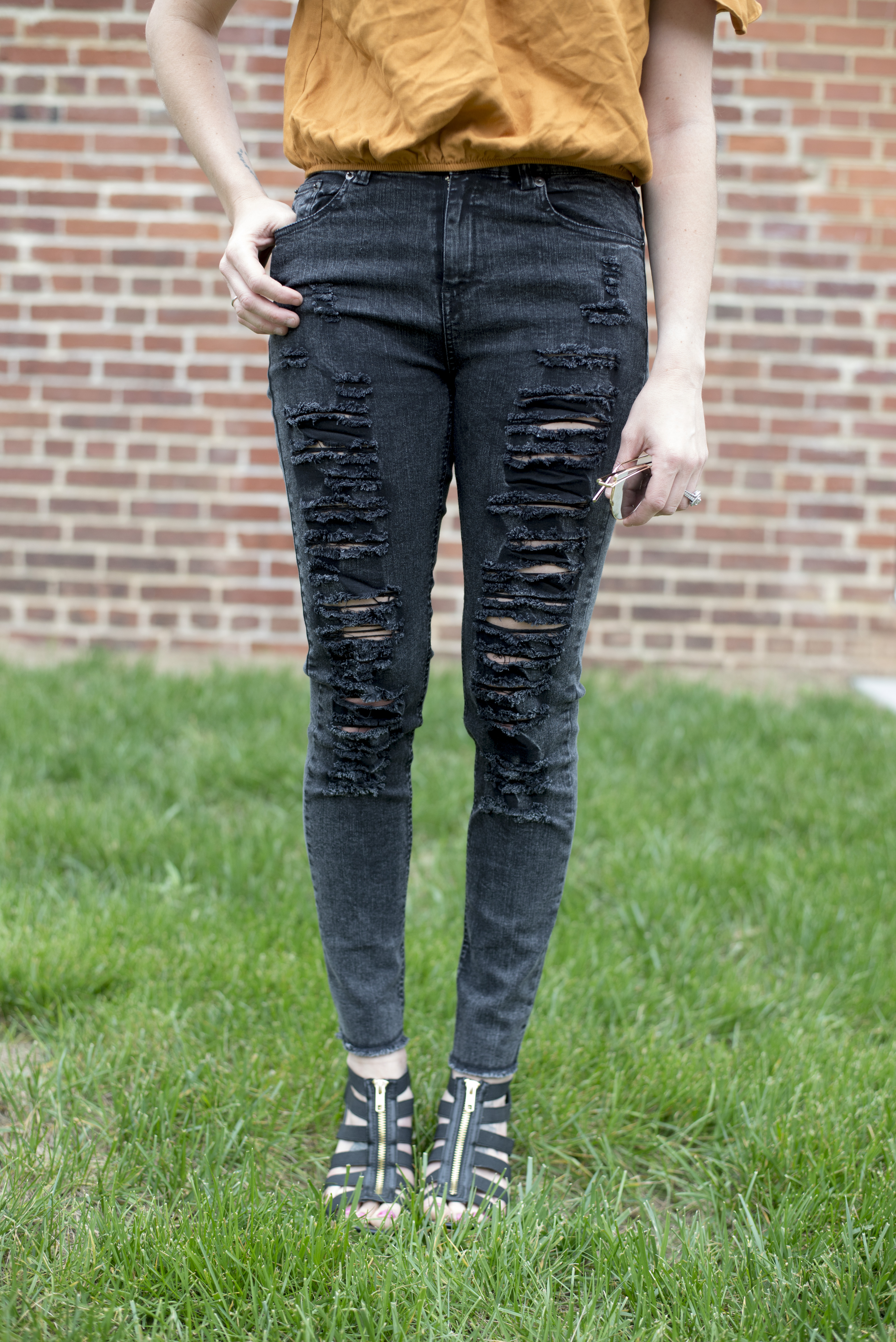 But of course I was going to take the opportunity to shoot an outfit here because why not? These ripped denim jeans are from one of my fave boutiques, Posh Peach, and are SO comfortable. They do have a stretch to them so order true to size if not a size down. You can also use the code SAMSHOW20 for 20% off.
The top is from Forever 21 but only left in Large so I linked a few other fun ones below. I sized up with this one and paired them with high-waisted jeans so no tummy was showing.

It's no surprise this whole prison to apartment thing intrigues me, because I have a slight obsession with anything prison related. I used to watch Behind Bars or some show like that in the wee hours when I couldn't sleep while pregnant. And any Netflix documentary involving prison, sign me up.
What do you think about this?? Could you live here?