Father's Day gift ideas from Dick's Sporting Goods
Today's post is sponsored by Dick's Sporting Goods. All opinions are my own.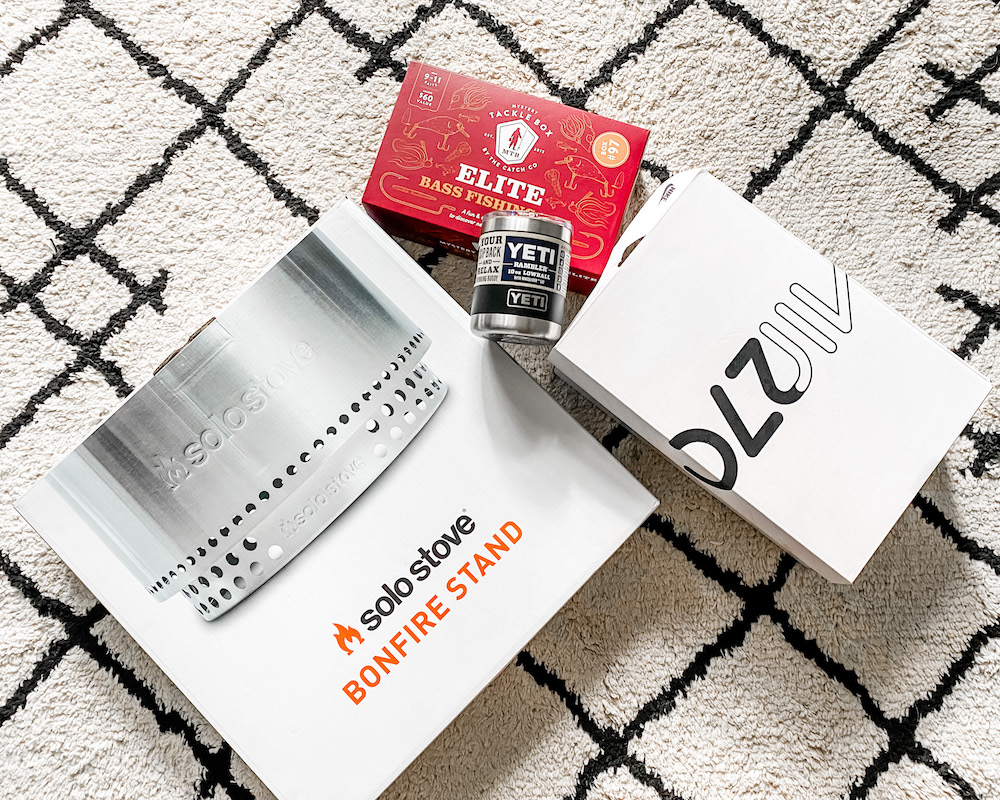 Father's Day is just around the corner and as I say every year, shopping for men can be a challenge! But luckily, I was invited to experience a virtual experience with Dick's Sporting Goods and now have SO many ideas in mind! And of course I'm going to share them with all of you!
I've decided to break it down by category to streamline the shopping process but if you don't see a category that applies to the men you're shopping for, I've added a few miscellaneous gift ideas at the end!
Golf Dad: Whether you're looking to purchase him a whole set or a few individual clubs, they have an amazing variety. But if that's not in your budget, you can opt for things like licensed gear, shoes, apparel or accessories to help him on the course!
Outdoors Dad: This is a big category with a lot of great ideas! Let me break it down below:
Fisherman: My dad is a HUGE fisherman so the ideas they shared on the virtual event were super helpful! I actually purchased the Mystery Tackle Box as one of his gifts! But they also have a large assortment of rods, reels, lures, apparel and accessories.
Camping: Summer time=camping season and Dick's has you covered! Tents, sleeping bags, apparel and footwear.
Water/Lake time: We live on a lake so this was another area of interest for me personally! Swim trunks, water toys, kayaks, life jackets,sunglasses and more. Did you know they carry Ray Ban's?! Huge fan!
Backyard relaxing: Hammocks, grills, games, coolers, and more! I grabbed a Yeti Colster Slim can for my husband! I also purchased a Solo Stove, which I have to share because I took advantage of their Best Price Guarantee. If you find an item for a better price elsewhere, you can either go to the store or simply call Dick's and they'll walk you through the process of adjusting online. It was a super simple process!
Sports Fan: Jerseys, hats, cornhole (for tailgates!), polos and accessories!
Workout buff: Weights, fitness apparel, water bottles, shoes, and my personal favorite, a Theragun, would all be great gifts!
Gifts under $50: If you're looking for the perfect gift under $50, here are some ideas that can work for a dad that wears many hats (no pun intended… actually, it was! haha)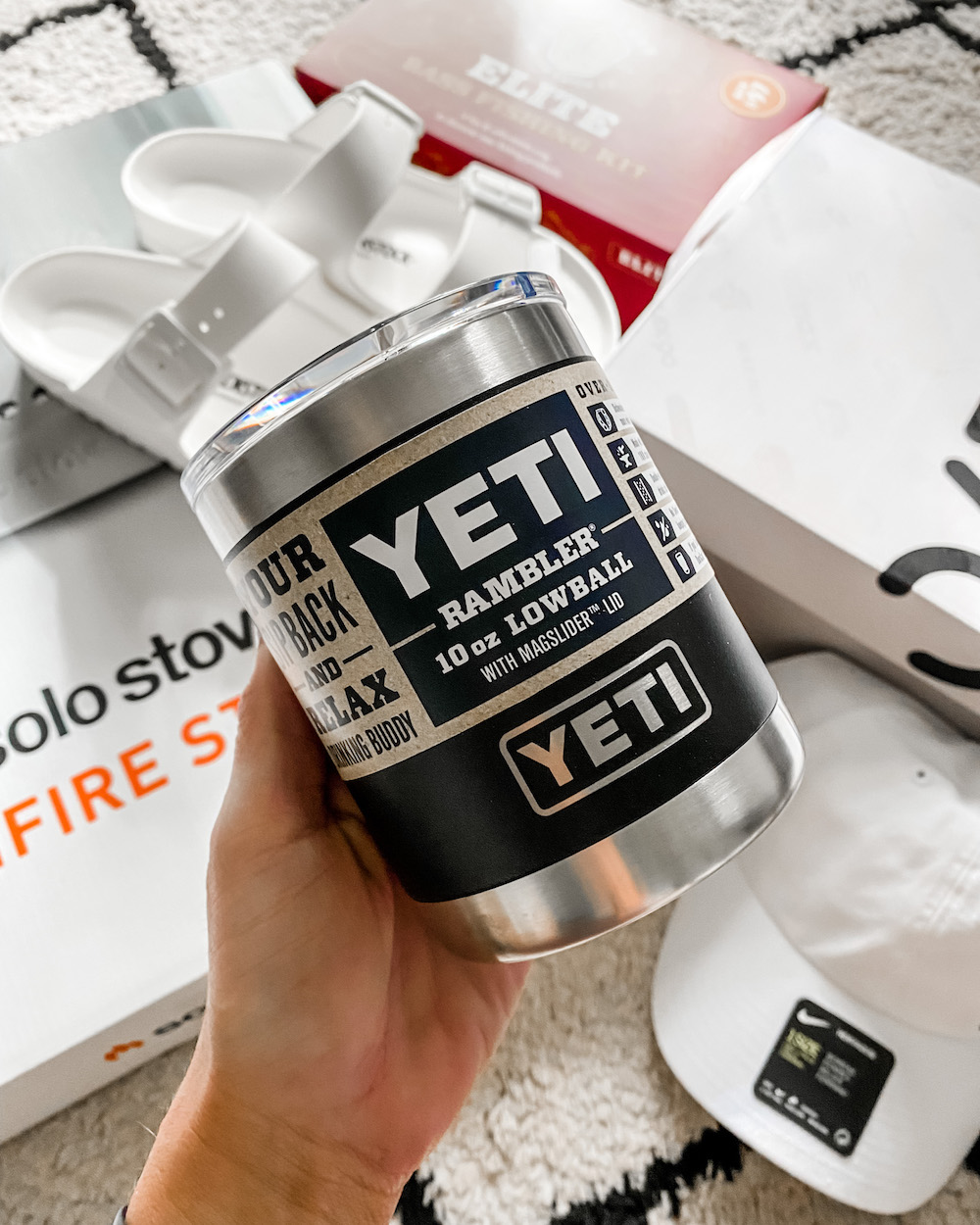 Hats
Socks (you can never have enough!)
Men's Health and Wellness products
Footwear (loving these Birkenstock sandals)
Waterproof bluetooth speaker
Coolers
Outdoor chairs
Backyard games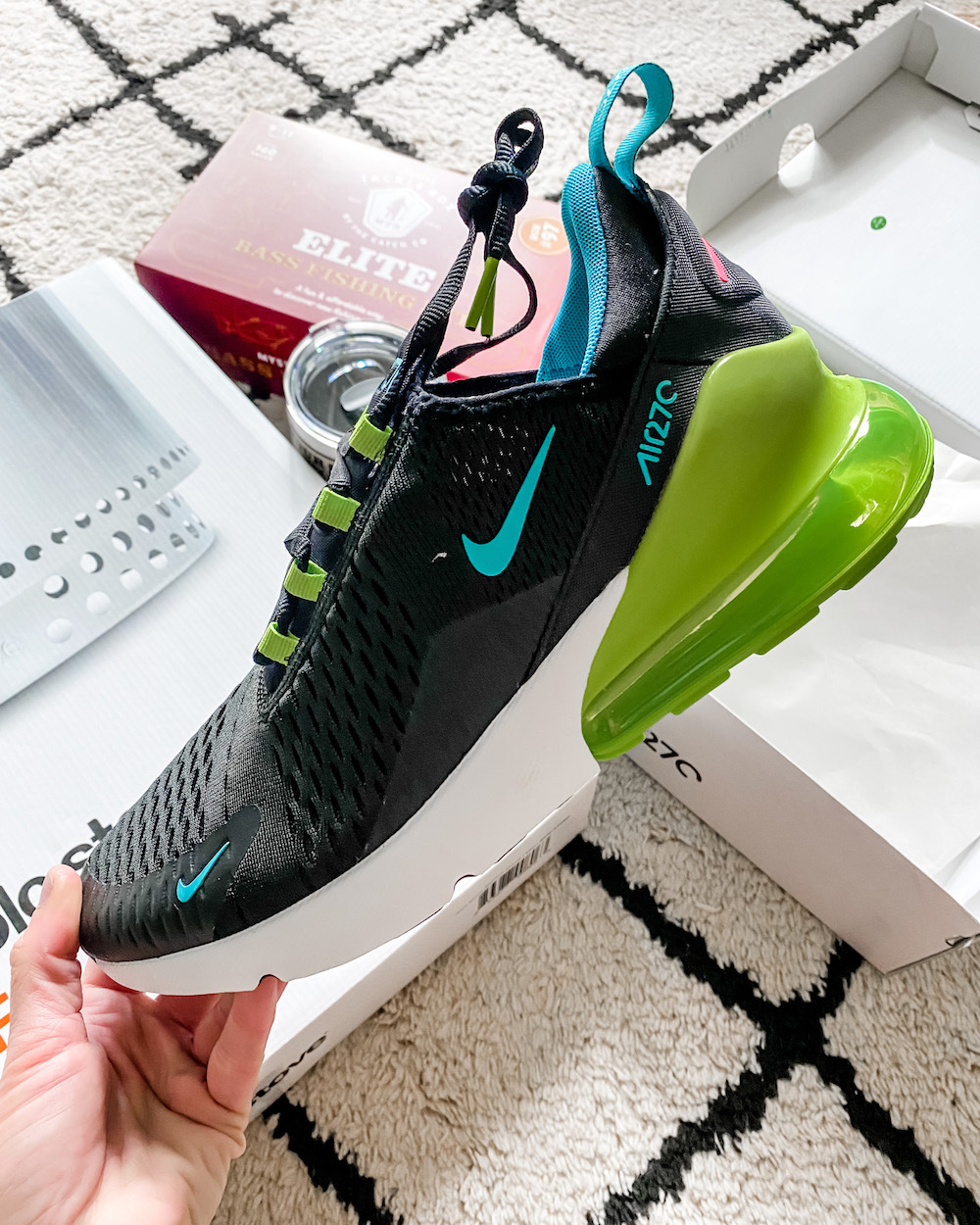 To make it even simpler, Dick's offers fast shipping (my order came in less that 24 hours… crazy right!?) and Curbside Pick up! I ordered a jersey and picked it up in less than 20 minutes! (Usually it's within the hour!). So easy, contactless, and no need to leave your car!
I hope these Father's Day gift ideas from Dick's Sporting Goods helped streamline your shopping process! No matter what you choose, Dad will love it! Happy shopping! xo