Simple Hot Dog and Nacho Bar
Now that it's nice out, we are spending most of our days (and nights) outside. But when there's a big game on, you know the party guests are usually parked in front of the TV. And with the crazy bugs of Georgia, I prefer to keep all of the food inside so that we can enjoy it, not them.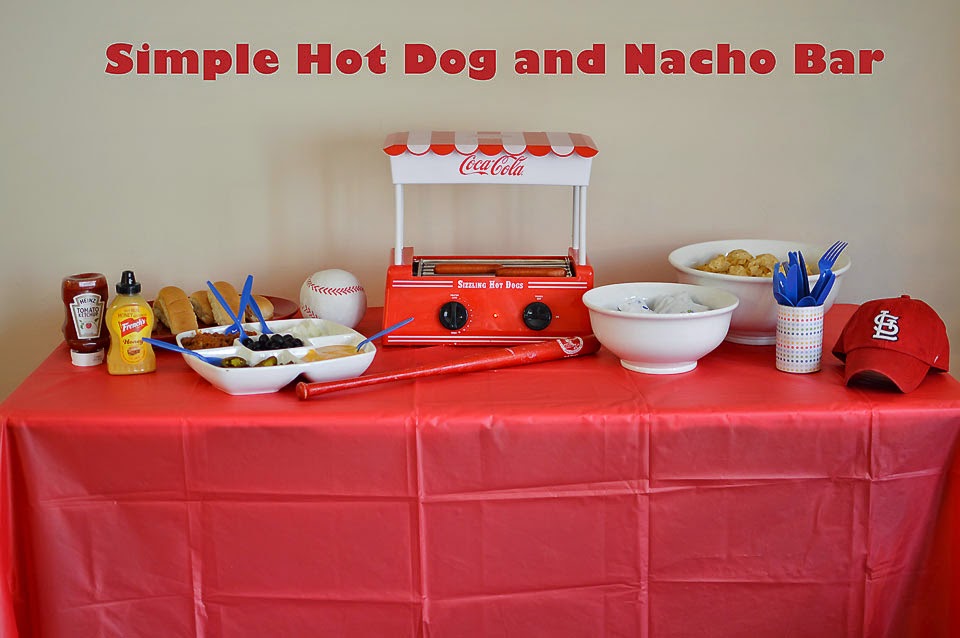 Enter this simple hot dog and nacho bar! I purchased this old fashioned hot dog roller from Walmart for my son's 1st birthday party and we seriously love it. Not only does it cook the hot dogs if you want it to, but it also keeps them warm if you would prefer to cook them on the grill and keep them inside like I do 🙂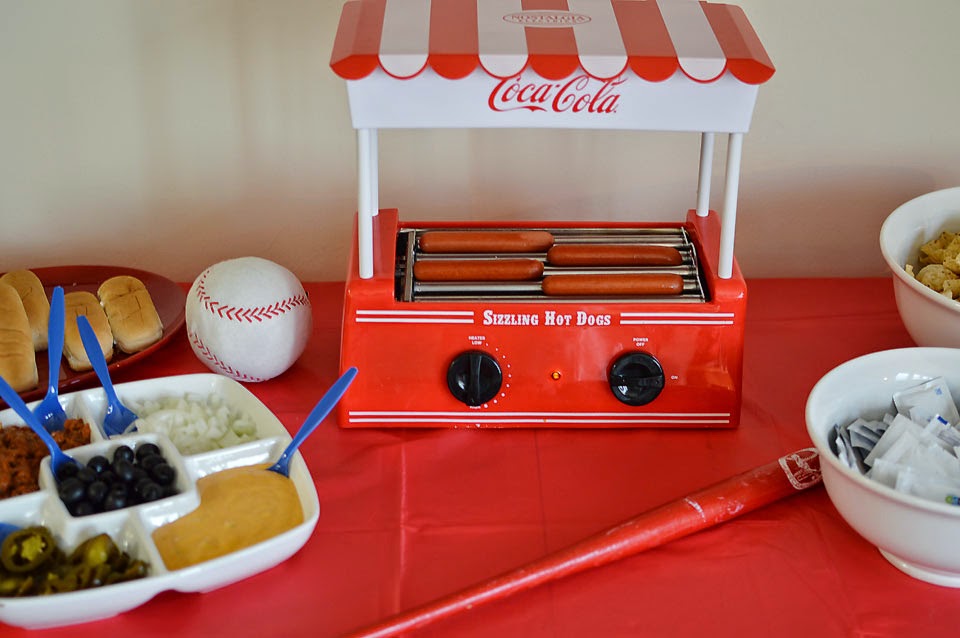 You can always get creative with your toppings but I chose chili, cheese, onions, olives, and jalepenos and put them into this cute little server. I left the ketchup and mustard in their containers because it just seemed easier than putting it into bowls. If you didn't want to keep all of the toppings in the same dish, you could certainly use little dishes. But I was dying to try it out and it made my cleanup a lot easier!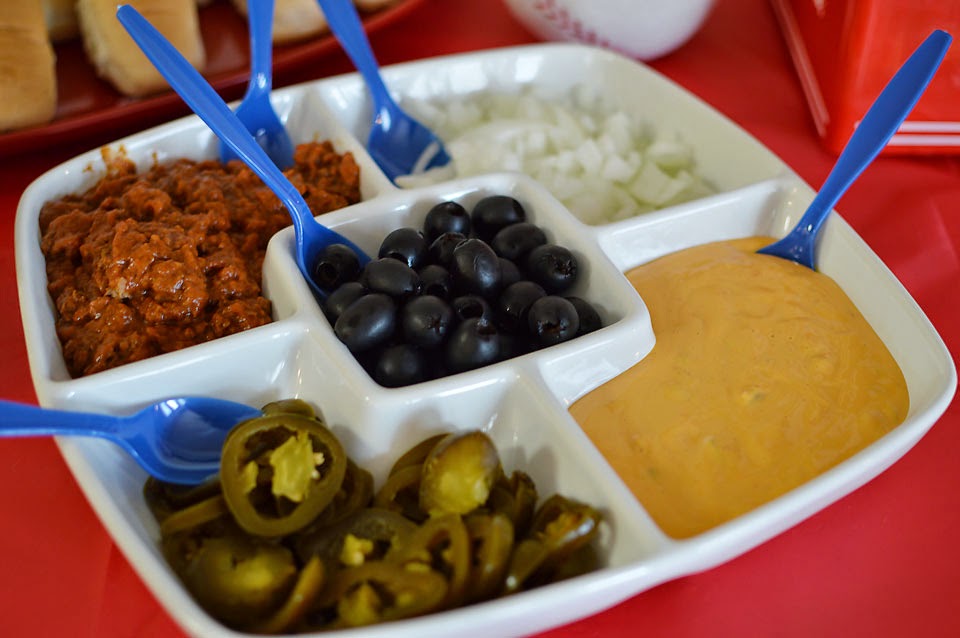 Instead of traditional napkins, I provided our guests with Wet-Naps packets. This way, they could just grab one as they grabbed their silverware and take it to their seats. They remove these pesky toppings a lot easier than regular napkins and let's face it, you're bound to get messy eating this type of food!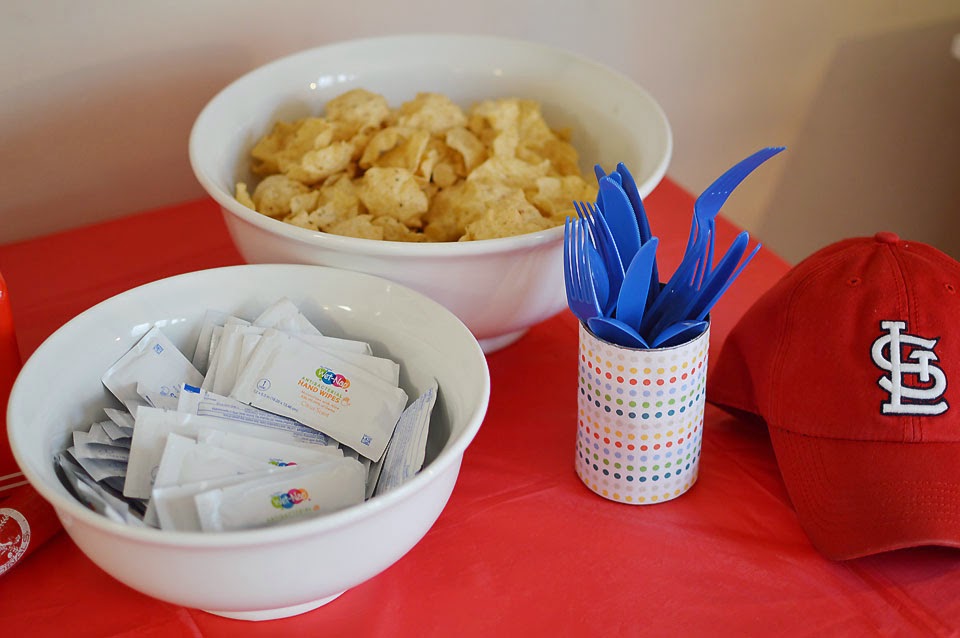 Since it's baseball season, I added a few baseball decorations to the table to make it festive. You could also use this type of setup for a birthday party, anniversary party, etc and change up the decorations to match the theme you're going with.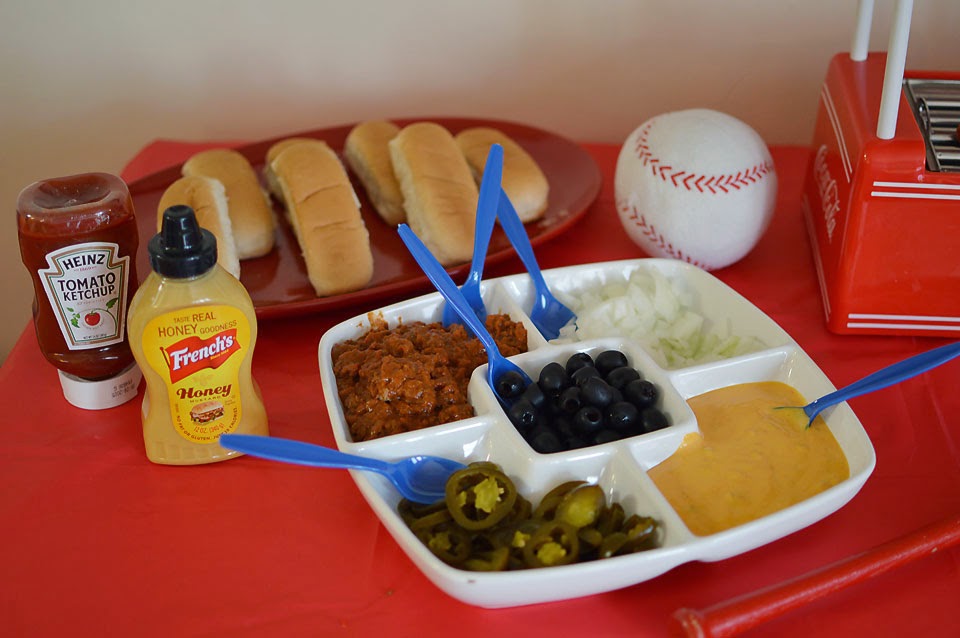 Everything you see here can be purchased at Walmart and it seriously only takes a few minutes to prep. With two kids and two dogs, I don't always have time for elaborate spreads but this is easy and looks nice. It's not often we make it to the ballpark so sometimes, we have to bring the ballpark to us!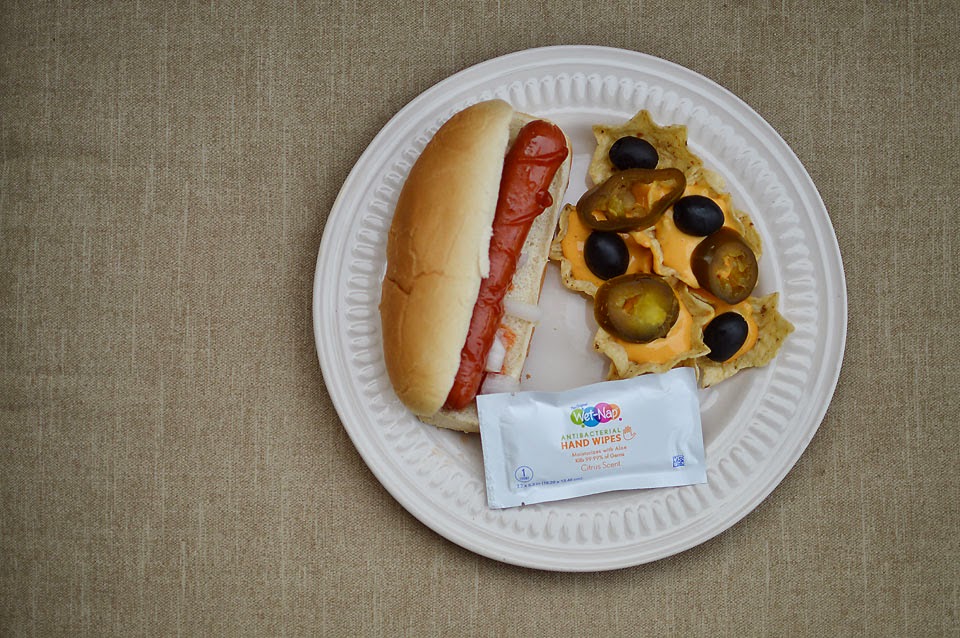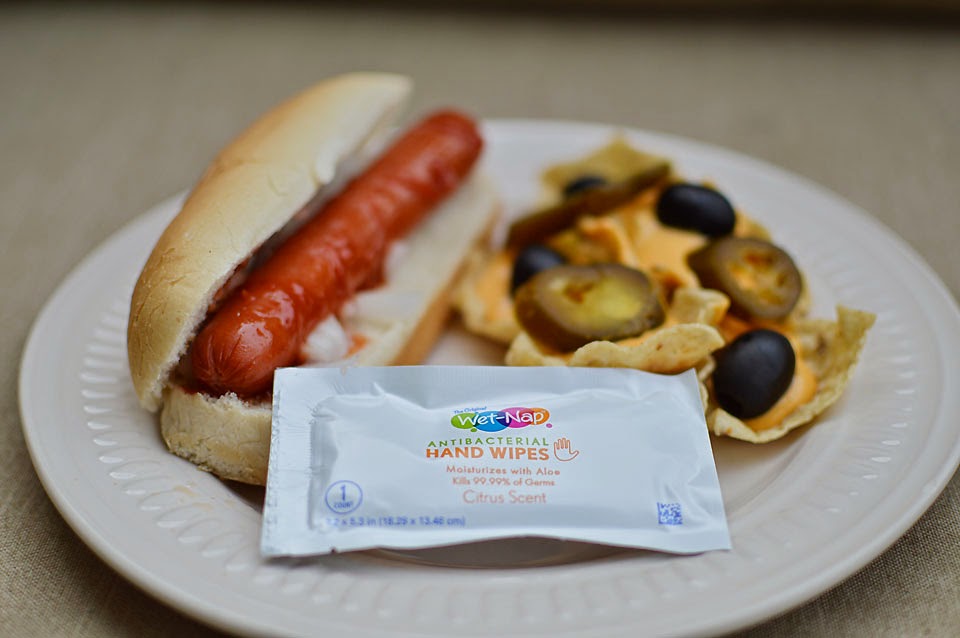 Wet-Naps is running a contest right now and you have the chance to win $1,000 gift card to Walmart and a years supply of product by simply uploading your photo of your messy kids!