Our stay at The Mayton in Cary, North Carolina
We attended a wedding in Cary, North Carolina last weekend and had never been to the area. I SO wish I would have had more time to explore but a snowstorm kind of ruined that for us! But I wanted to share our experience at The Mayton because it was amazing and I would highly recommend it for a weekend getaway!
The Mayton is a boutique hotel centered in downtown Cary. Cary in itself is an adorable little town; you can walk to most restaurants and shops and it kind of reminded me of Salem, Massachusetts. Very charming and unique. But when talking with a few of the other couples attending the wedding, we all agreed that this hotel would be perfect for a weekend getaway.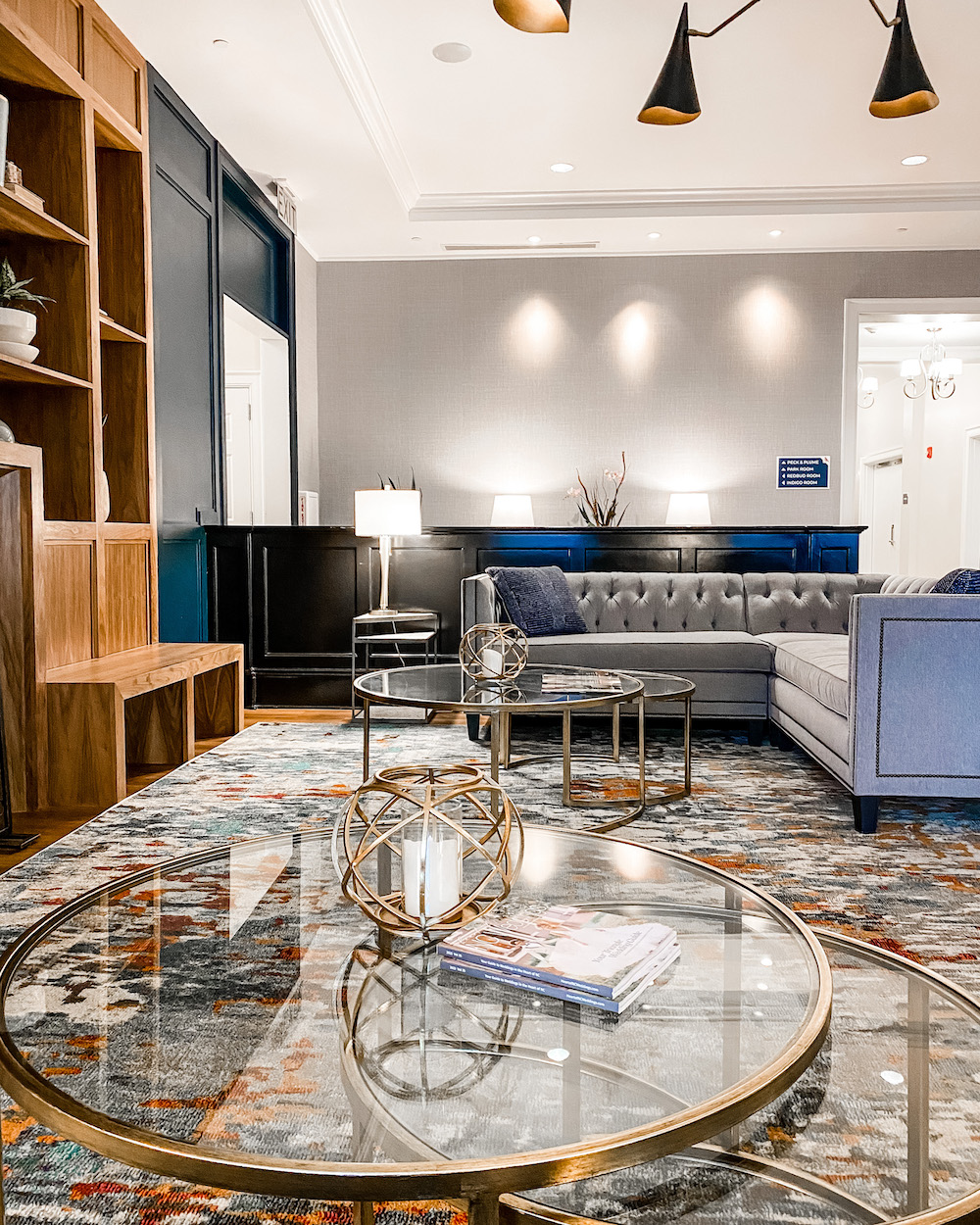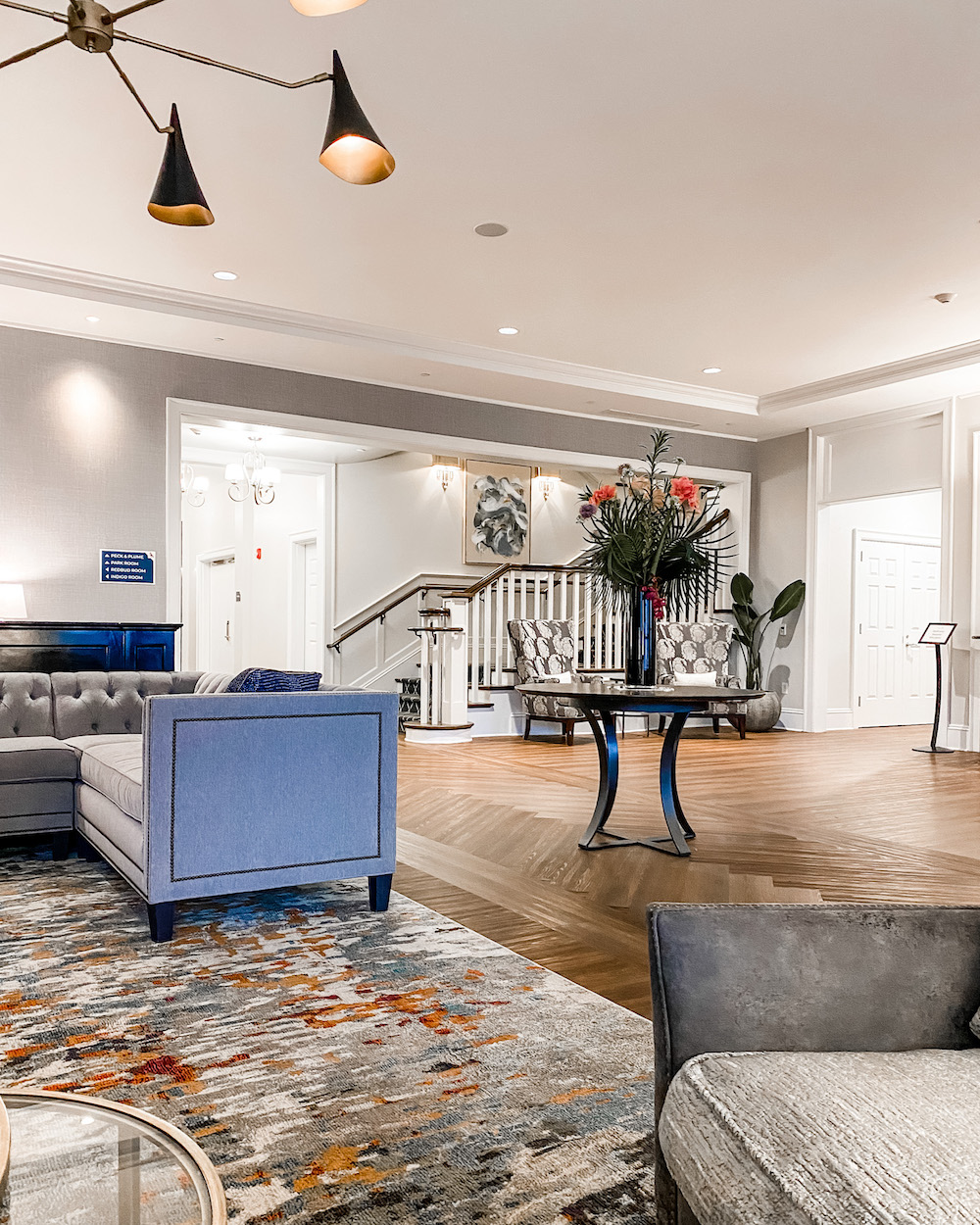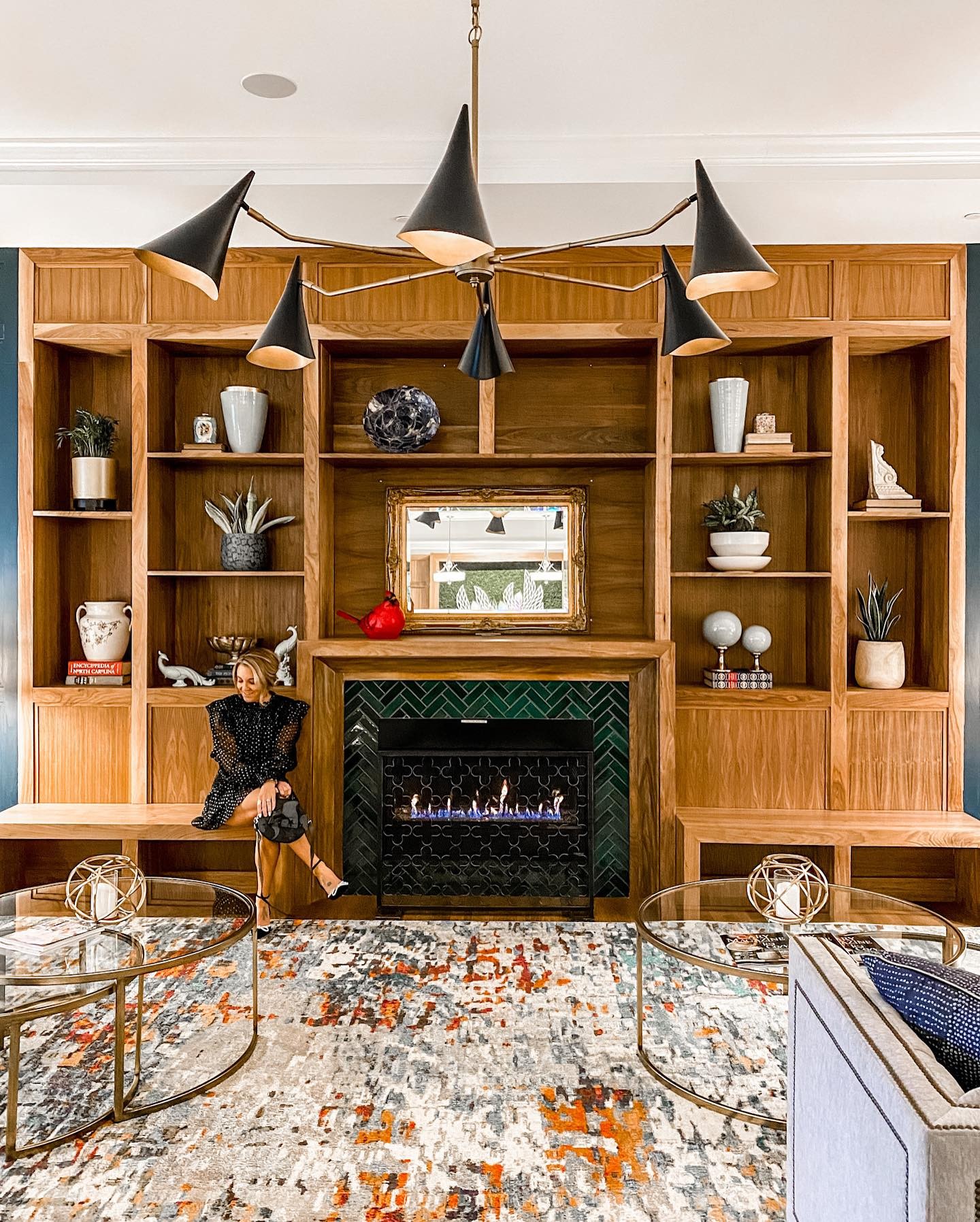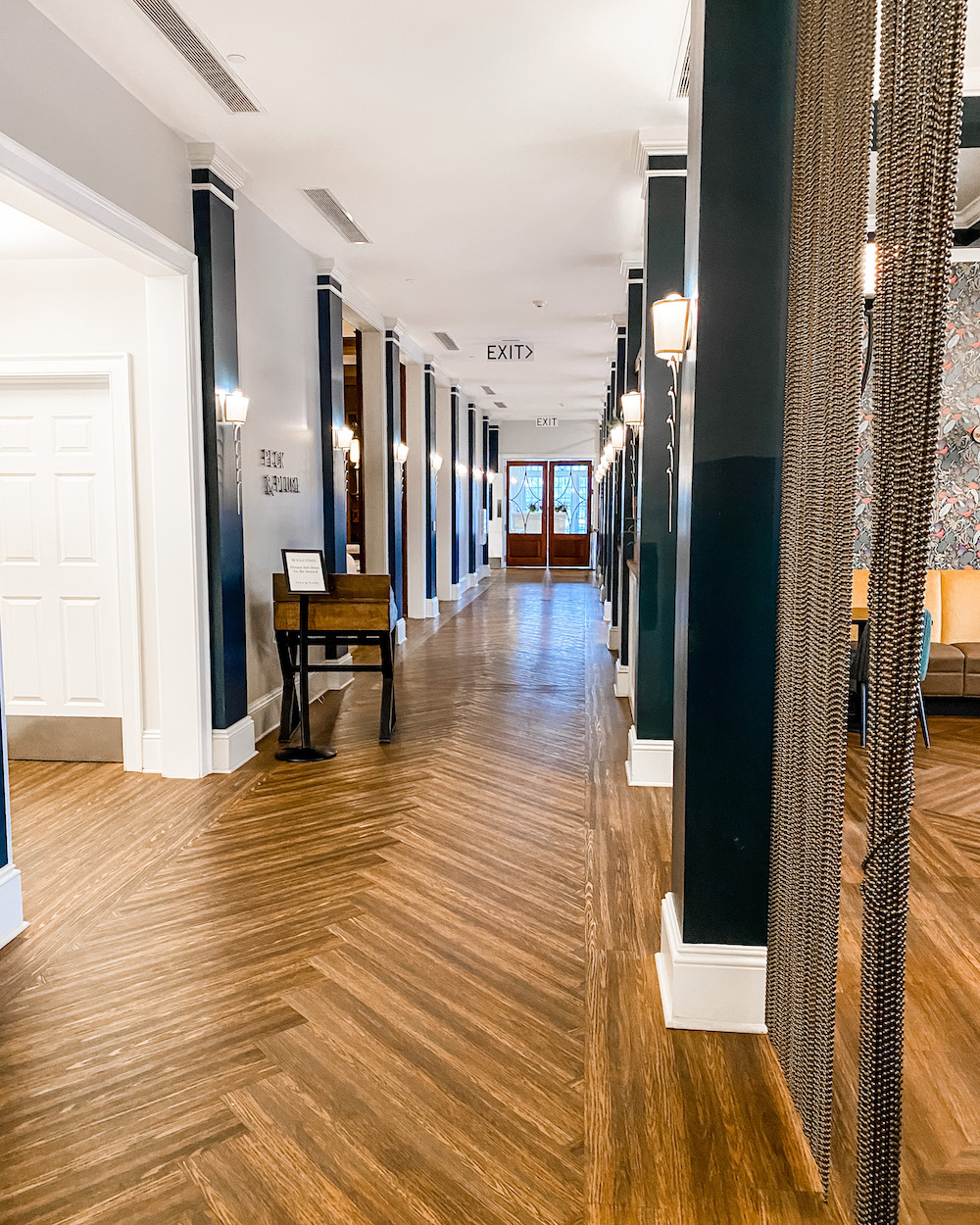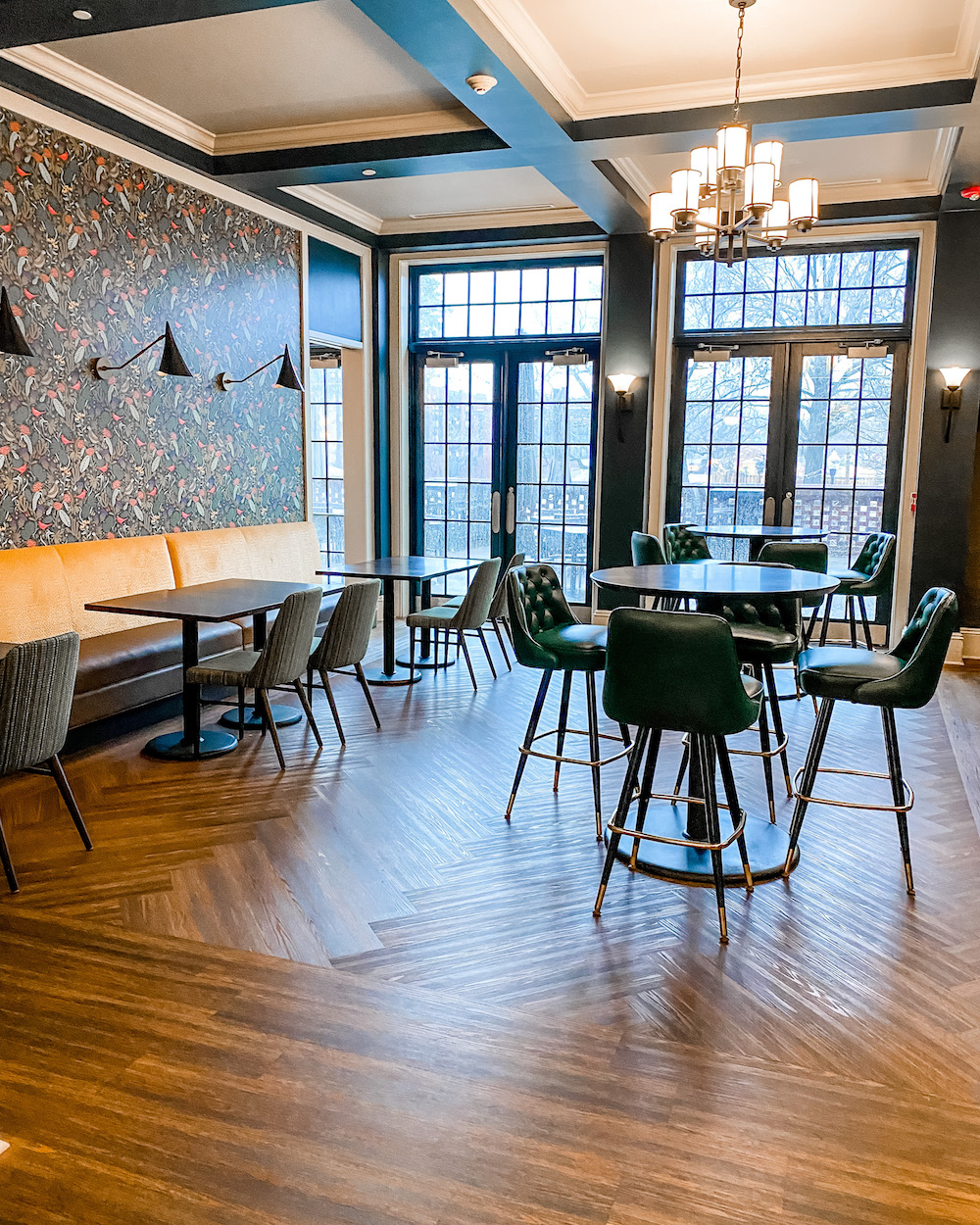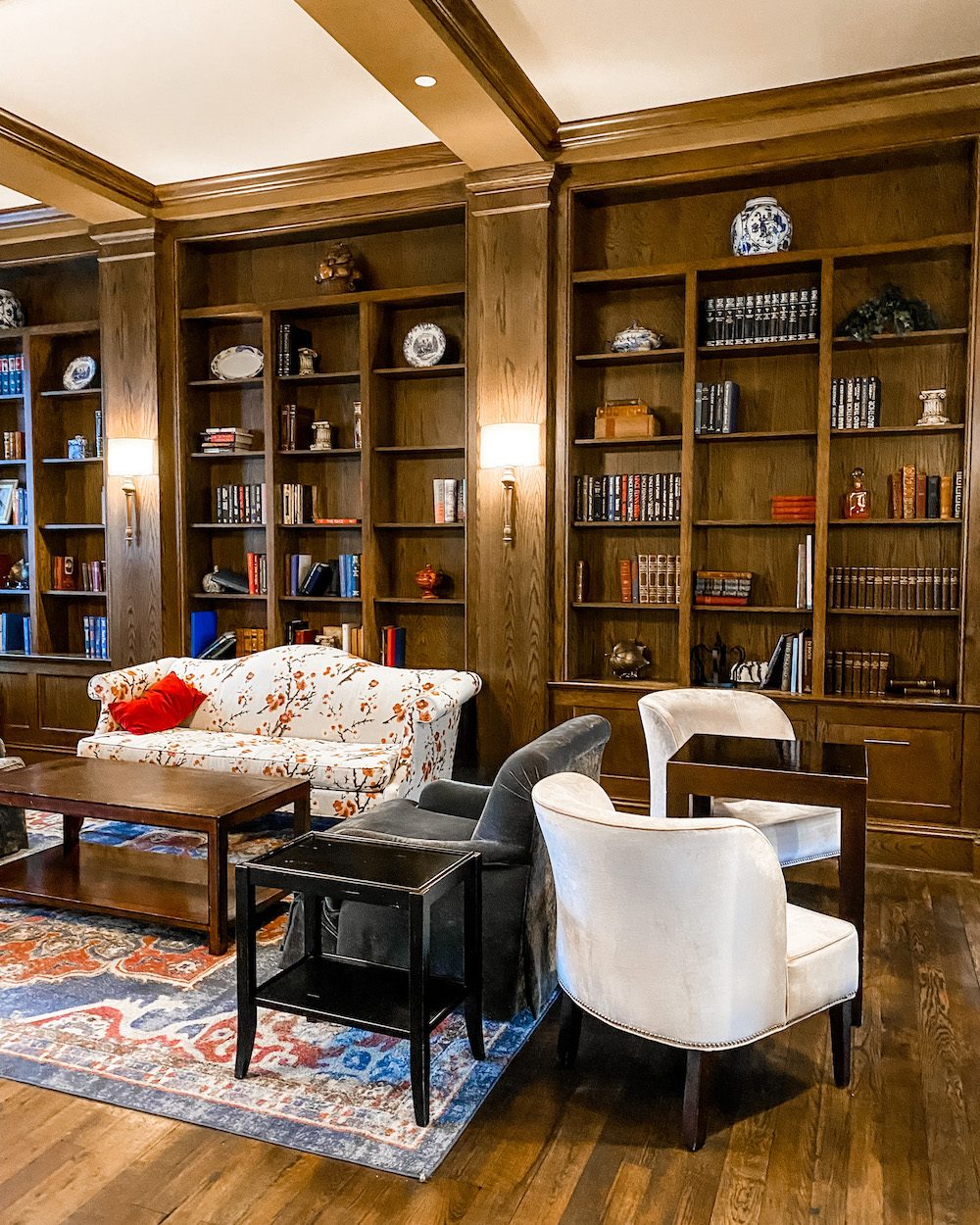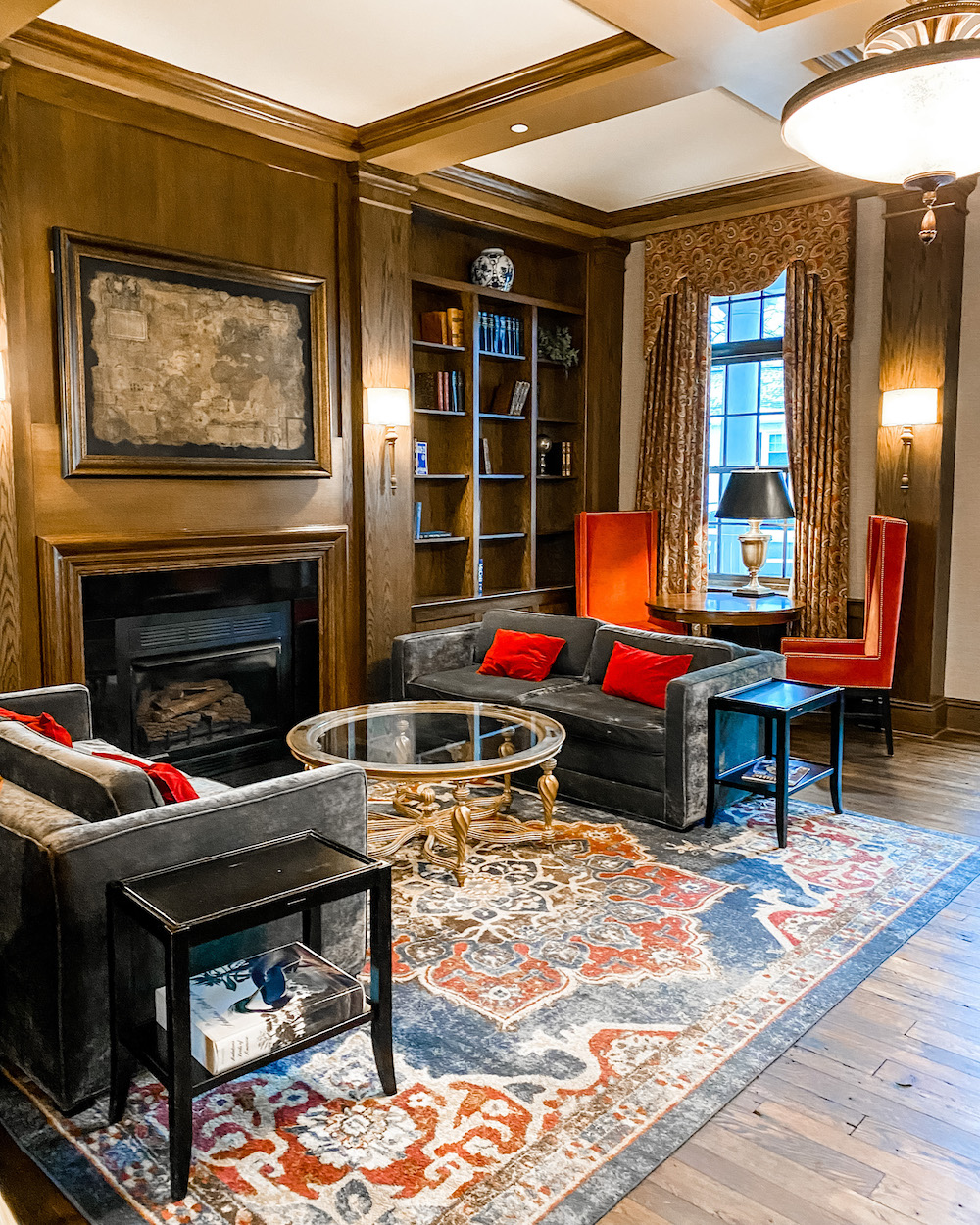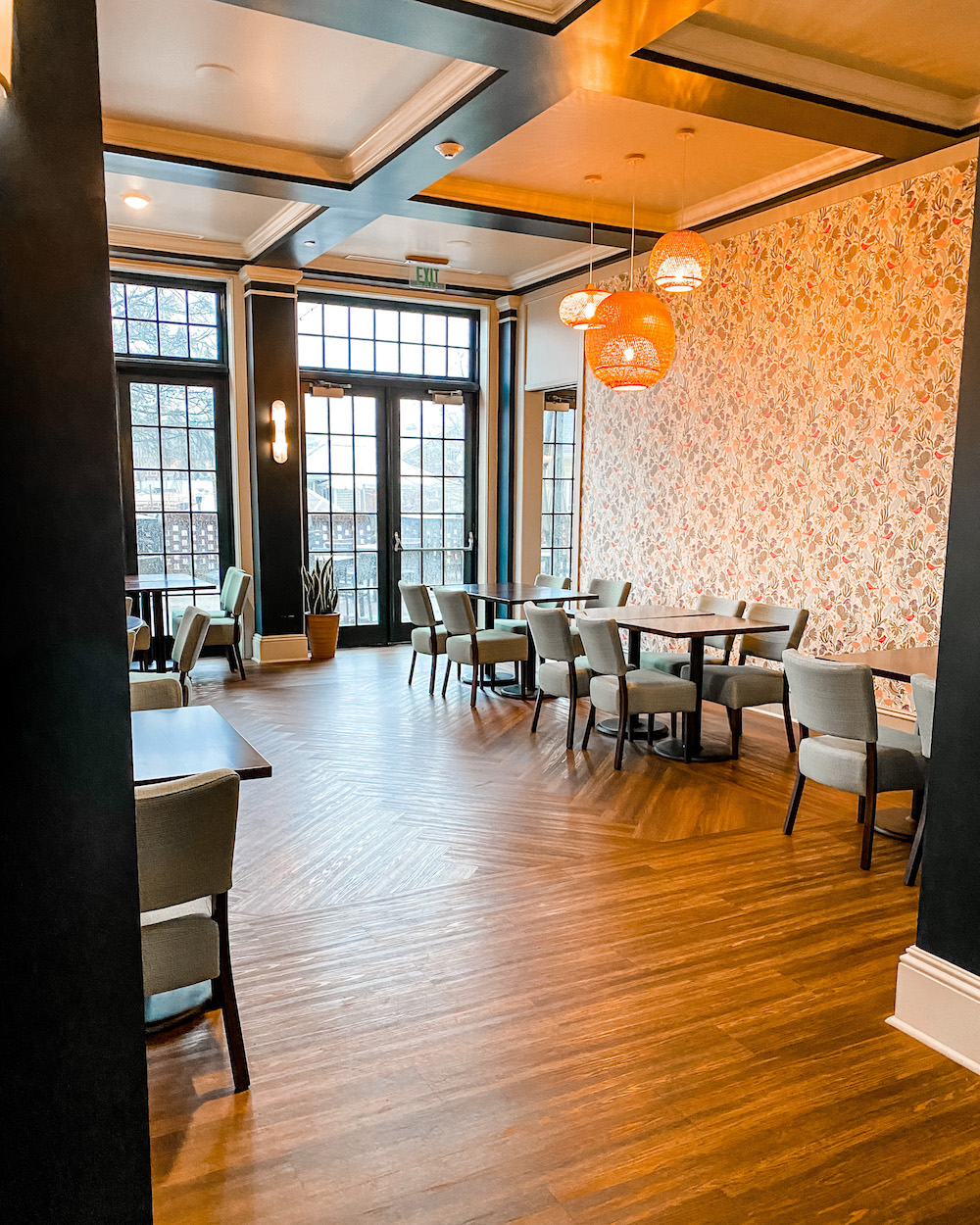 There's a restaurant in the hotel, Peck & Plume, which was delicious and was super convenient to just walk downstairs and grab something. We ate there for dinner one night and brunch the one morning. I HIGHLY recommend the Grilled Caesar Salad with grilled chicken and the Biscuits and Gravy for brunch. I would go back there for brunch alone because there were so many things on the menu I wanted to try and didn't get a chance to eat!
There's also a bar next to the restaurant but my favorite space was probably the lobby or the library. You can actually dine in the library too and it was so quaint and cozy. But the lobby had an electric fireplace with built-ins and it was just beyond charming. I can't say enough about it!
Like I mentioned, a snowstorm actually had us "trapped" there one day and I'm so glad it did! We were able to slow down and enjoy a relaxing day in our hotel room. The rooms are beautifully decorated and extremely cozy. I have a hard time sleeping in hotel rooms because they feel like hotel rooms but this didn't feel like that at all. It felt like home! Some of our friends stayed in the suites and they were absolutely stunning. I can't wait to go back and try a different room and floor because they all have their own unique aesthetic!
We didn't get to try many places because of the weather but we did check out the Cotton House Craft Brewers (they have different food trucks all of the time), Dry Bar Cary and Primo Pizza NY Style. But there was a ton of shopping and restaurants in walking distance or a quick Uber ride away. The airport is also less than 15 minutes from The Mayton so that makes it super easy and convenient as well.
And last but not least, the staff was absolutely amazing. They were accommodating when the weather altered our plans but even prior to that, they went above and beyond and made us feel like royalty. Truly couldn't have asked for a better experience!
Overall I'd give our stay at The Mayton a 10/10 and I cannot wait to go back!
Have you ever been to Cary, NC? What else should we check out next time?
Be sure to check out my other travel guides below: 
Best things to do in Salem, Massachusetts 
Best things to do in Dayton, Ohio
Anniversary Weekend at Gervasi Vineyard
How to Plan a Trip to Kalahari Resorts