Cleveland vacation recap: fun, sun, and family.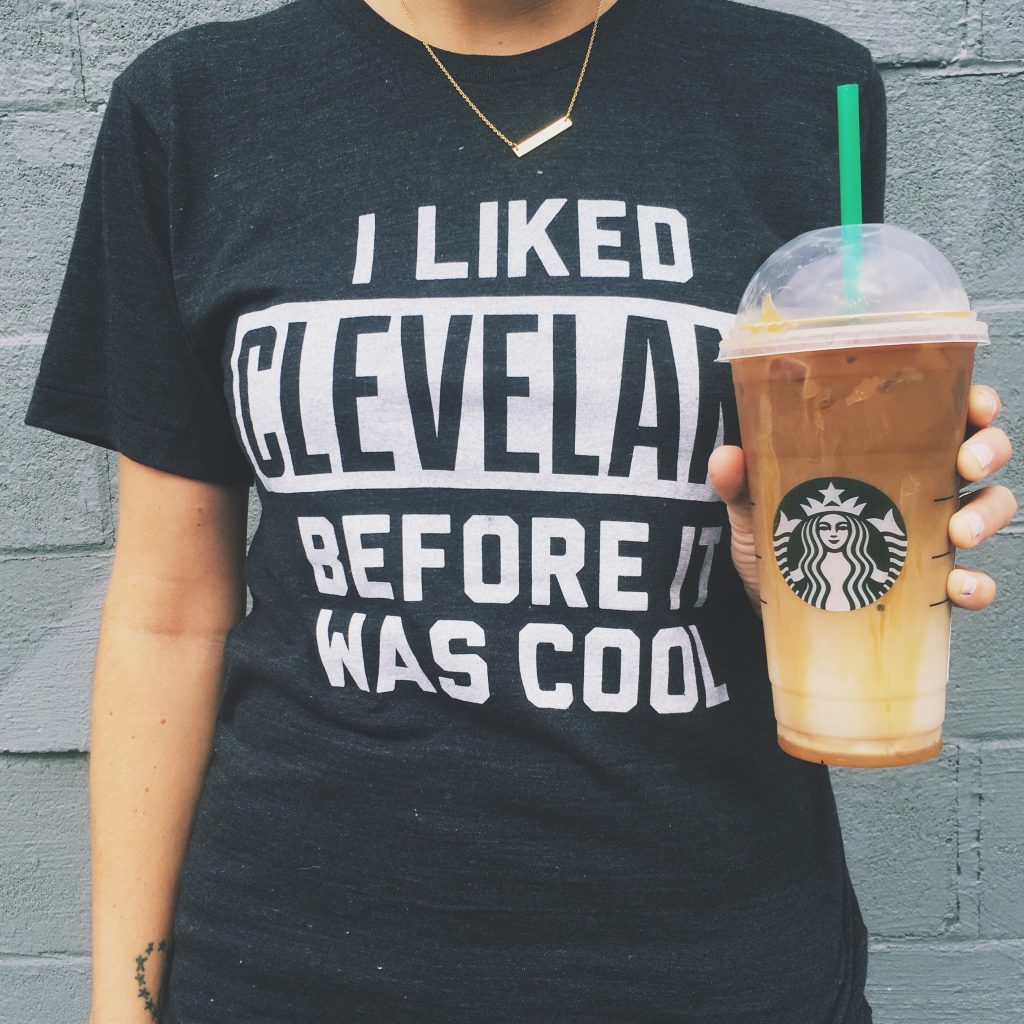 I never thought that I would say this, but it's nice to be back in Georgia. Not necessarily Georgia but home. Well, I guess it's my current home? But home will always be Cleveland, Ohio. We had such a great vacation and saw so many loved ones in such a short period of time. I wrote all about it on my Chicago weekend recap, mid-week recap, and here we are today, recapping the rest of the trip.
We spent all of Wednesday at the beach (literally, all day) with my cousin and her kids and then the afternoon with my mom. I love watching all of the kids together but it makes me so sad they don't get to grow up together. At least they never miss a beat and pick up right where they left off. After dinner we went to my cousin's house for a bonfire and s'mores. We're the same age and literally grew up together so I love that her husband and mine get along so well. Like seriously, they're BFF (Oh hey Rob, I know you're reading!)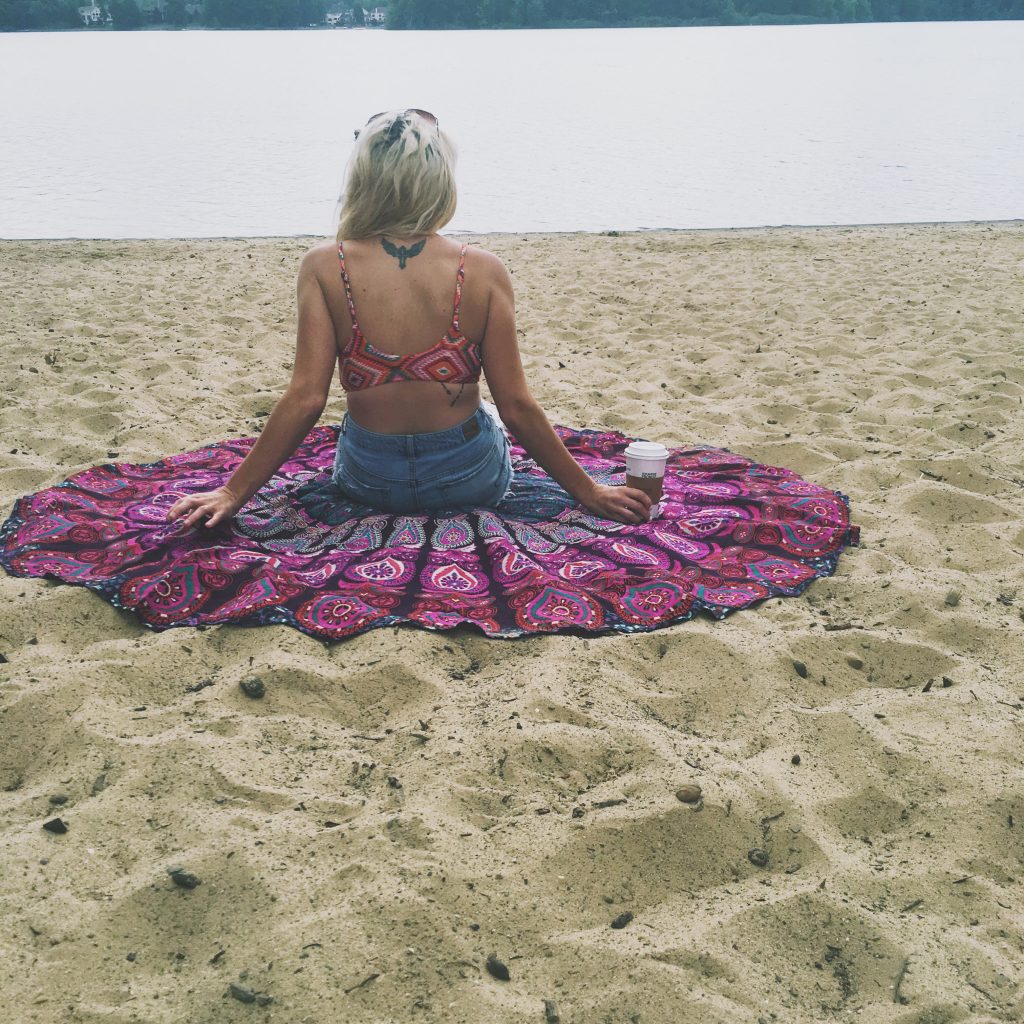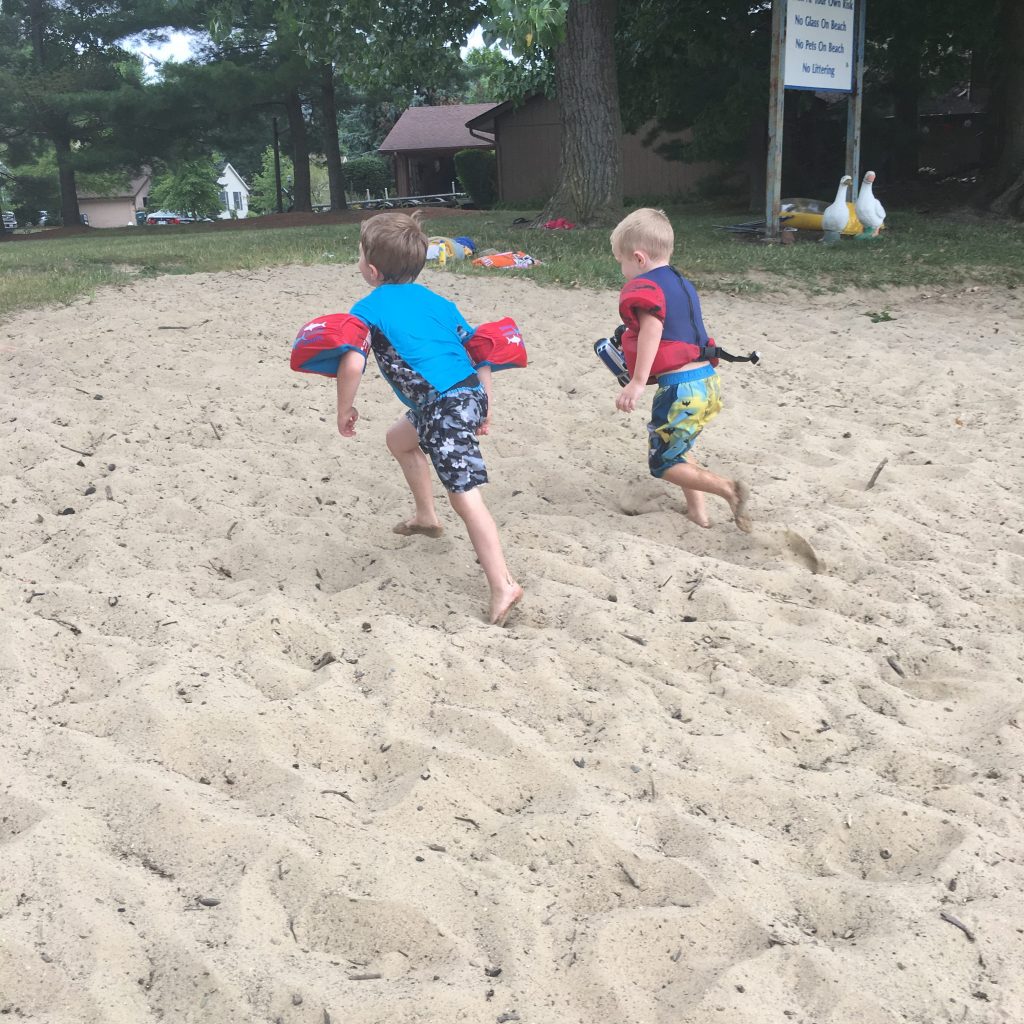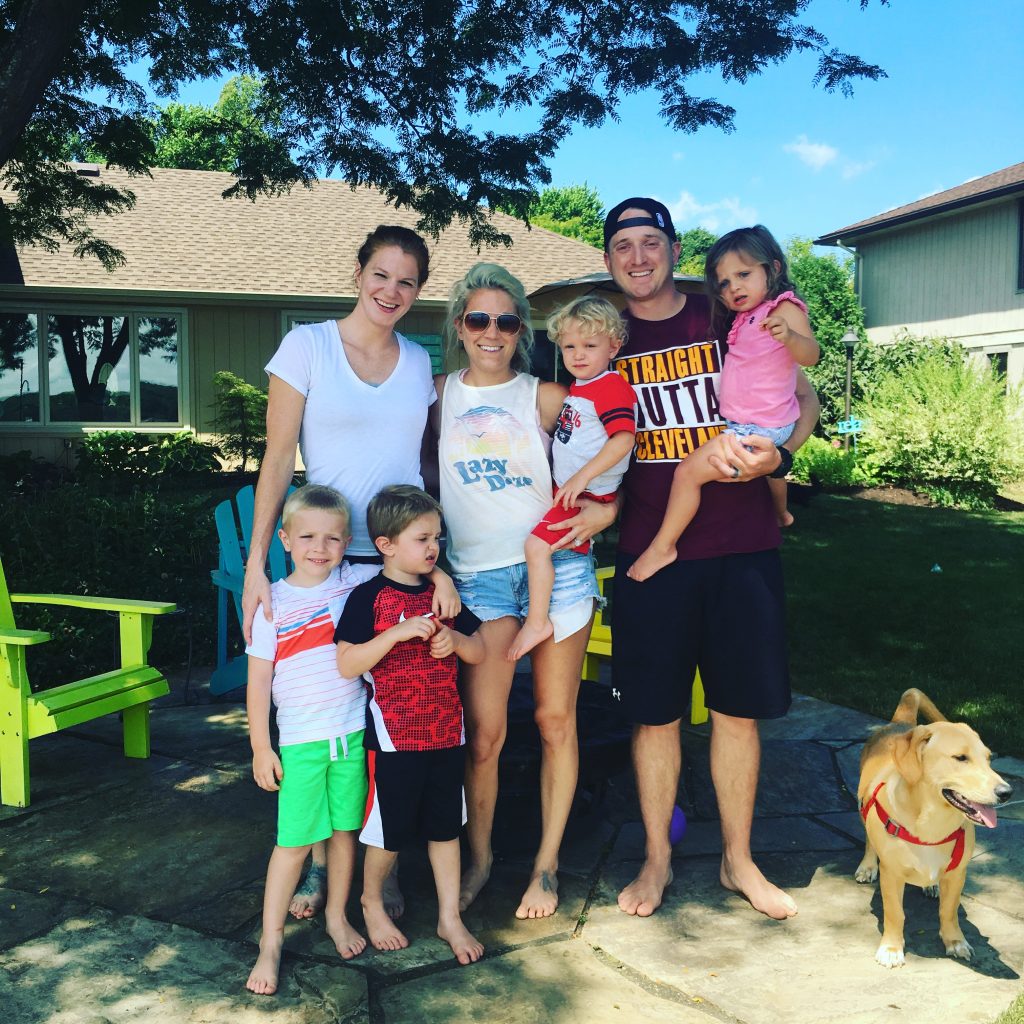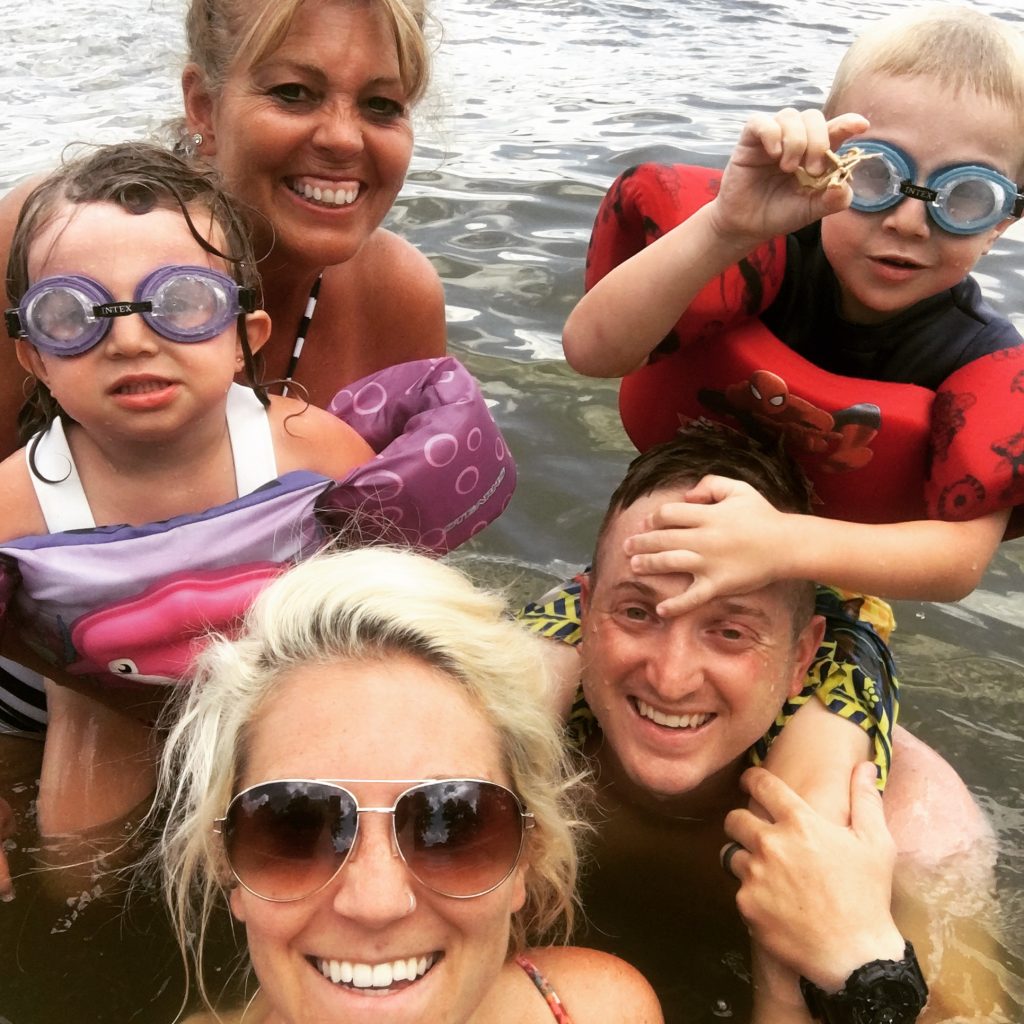 It was a little cloudy Thursday morning so we decided to go to the movies and wait for the sun to come out later in the day. The kids have been dying to see Finding Dory so we grabbed our candy and popcorn and headed to the theater. There had been a storm the night before and they weren't able to change the marquees so we walked into the theater that we thought was Finding Dory. But when they played one of the scariest trailers I've ever seen, we knew it wasn't the right theater! Thank goodness we weren't too late for Finding Dory and we absolutely loved the movie. Lady is still a little too young but N was very well behaved through all of it.
We stopped at my Nana's house after the movie and then met my friend and her son at the pool. These kids have literally been in water for the past two weeks straight and I don't know if they're going to be able to survive without it! Z and I had dinner plans in Chagrin Falls with our friends and let me just tell you, I always find a way to get my clumsy self in trouble.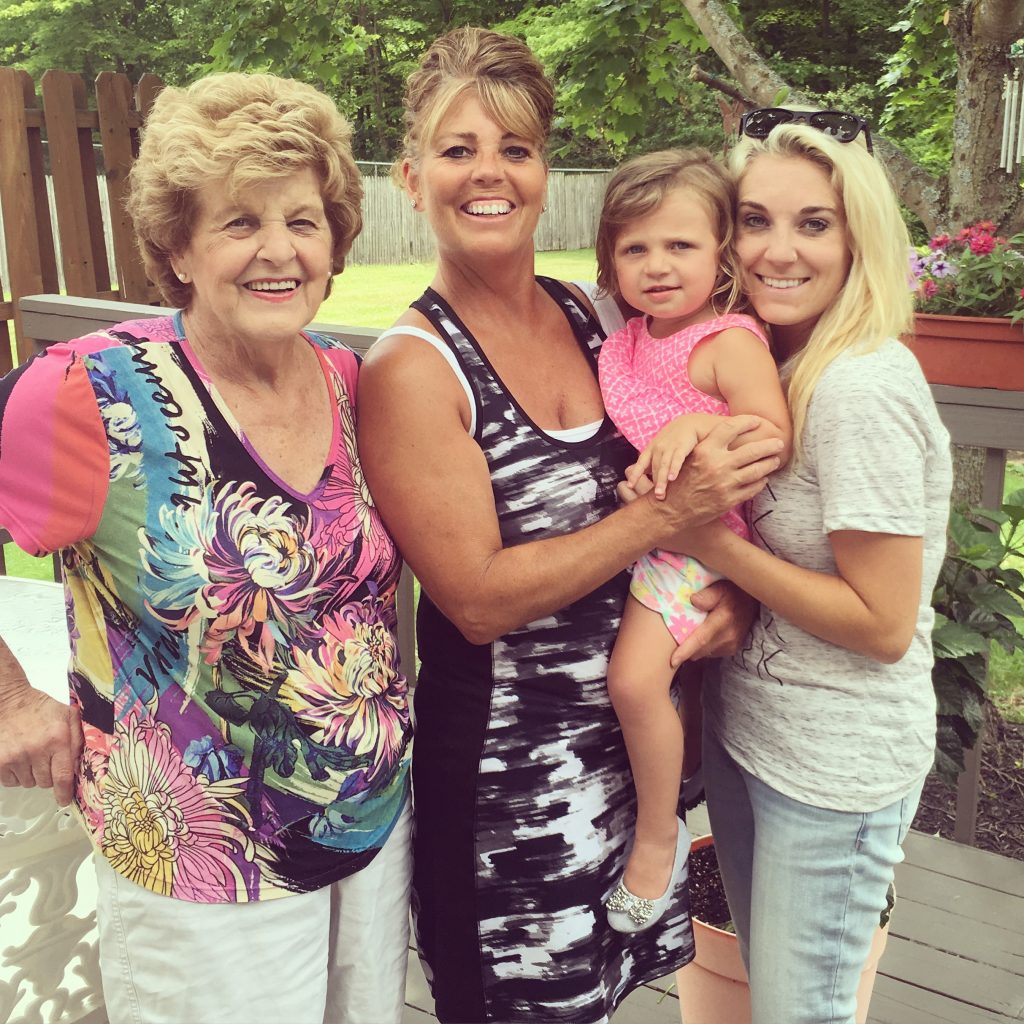 First of all, in the middle of dinner, they turned the lights down to almost complete darkness. Like, the girl next to me was using her cellphone light to read the menu! A little ridic, right? So when I went to get up from the table, I forgot I had taken a step up to the booth and couldn't see and wiped out. Like we're talking full on ate shit, no way to catch myself on the way down. The restaurant only has like, 20 tables so it was completely silent and SO embarrassing. Luckily I will never see most of those people again and the food was delicious. We walked around a little and everyone else got ice cream, but I was seriously too stuffed to have anything else.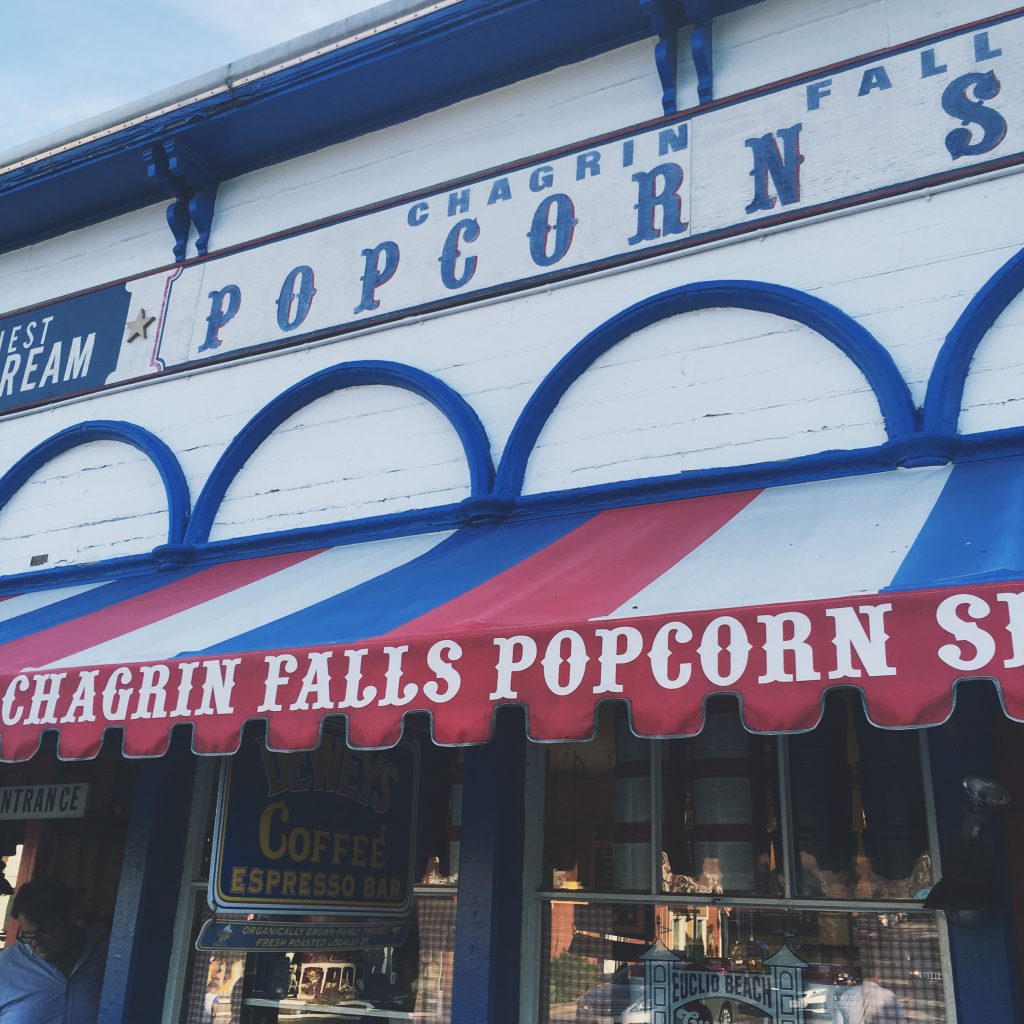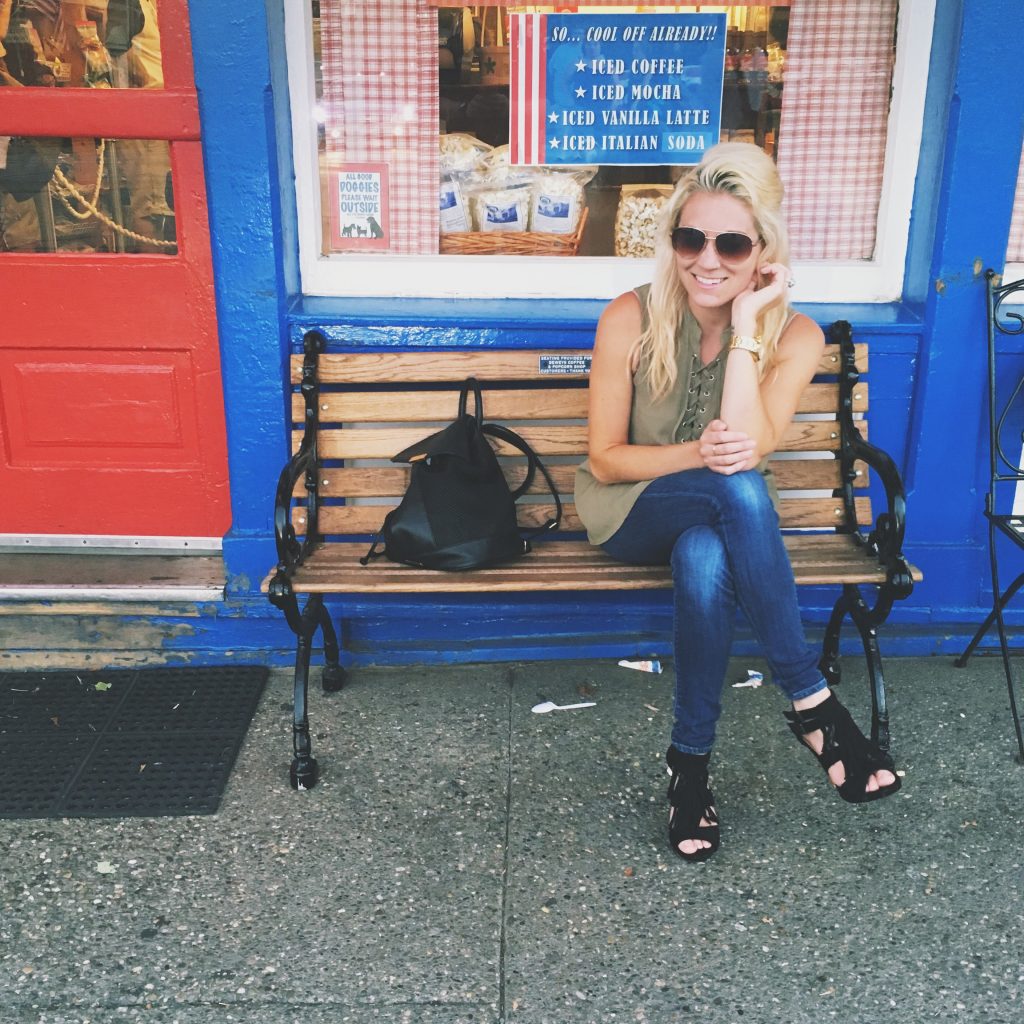 Friday morning we went to Memphis Kiddie Park; the park has 11 kiddie rides and it's the perfect size for the little ones. They had a blast and these kids seriously have no fear whatsoever. We ordered Panera on the way home and my BFF met us at my parents house for lunch and a day on the lake. My dad took us boating and tubing and then we relaxed on the beach for the rest of the day. It was so nice to spend time with my friend Kelly (fun fact, besides my cousins she's my oldest friend!)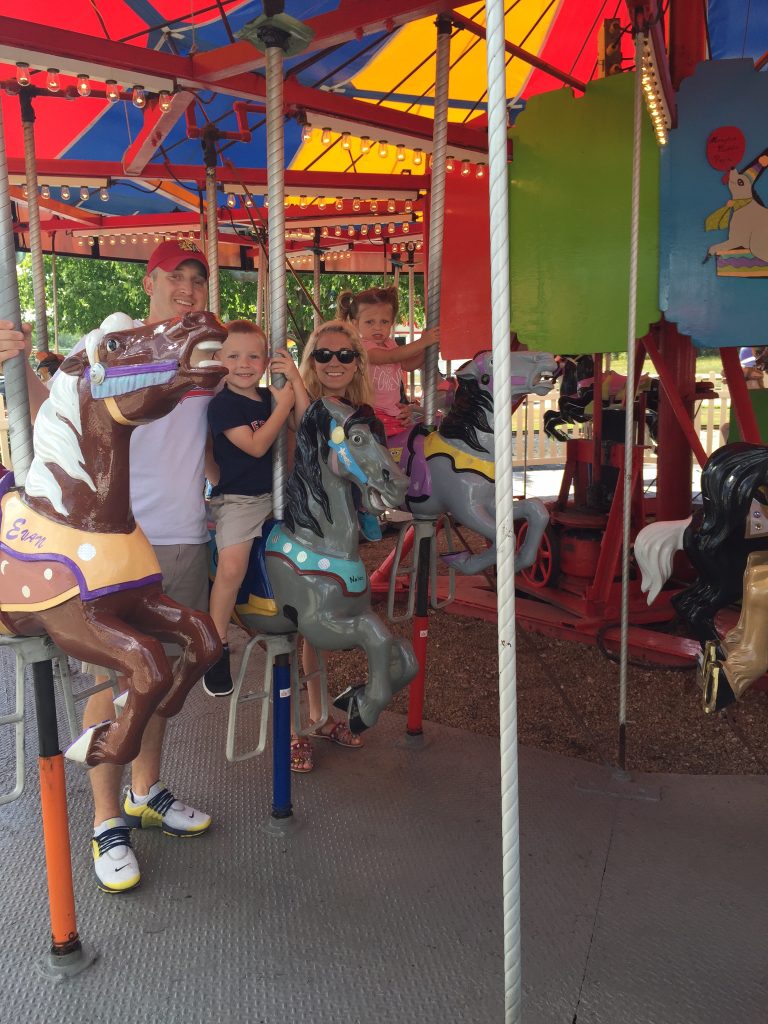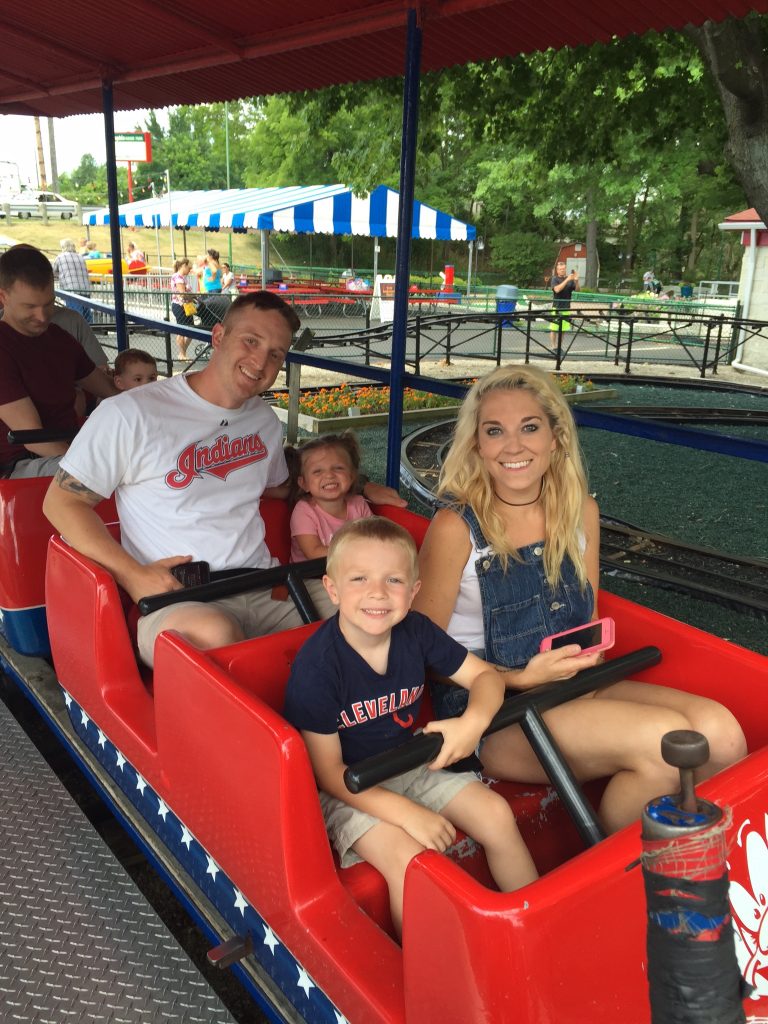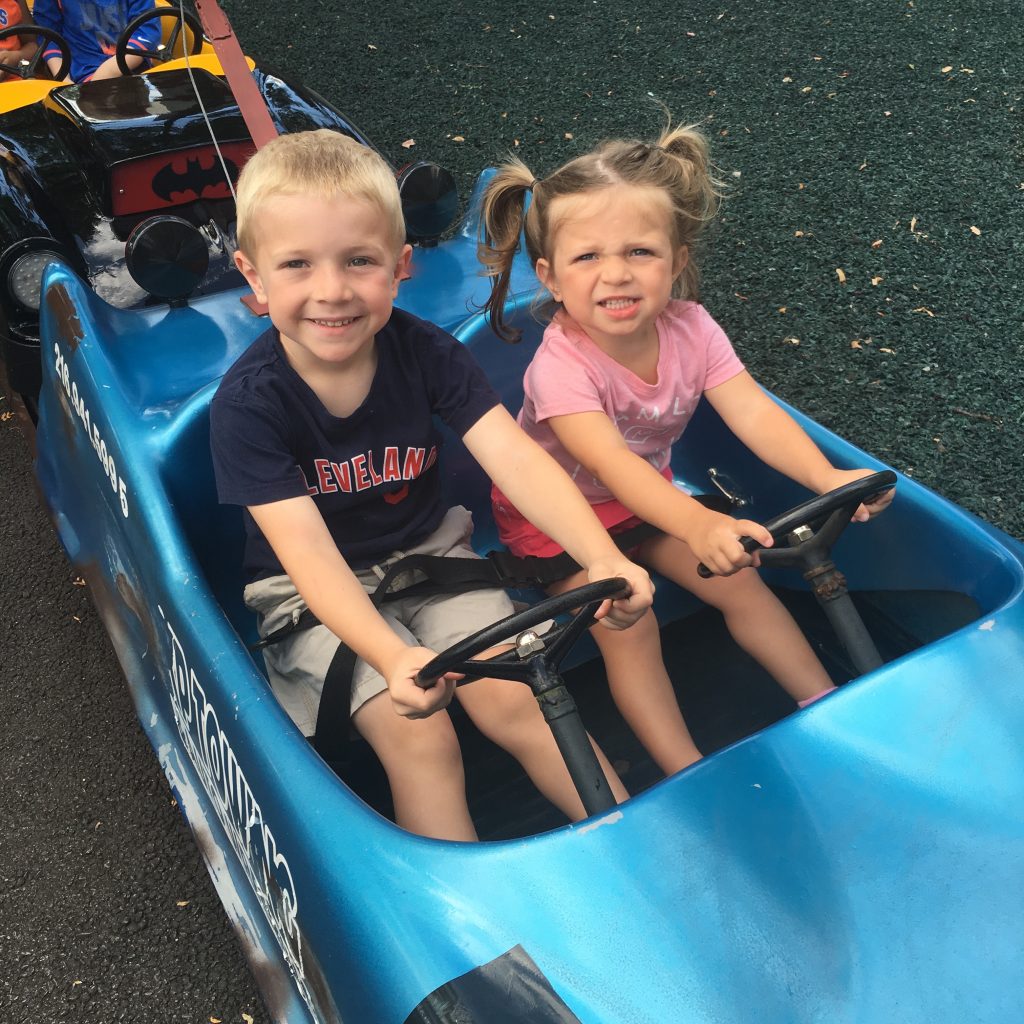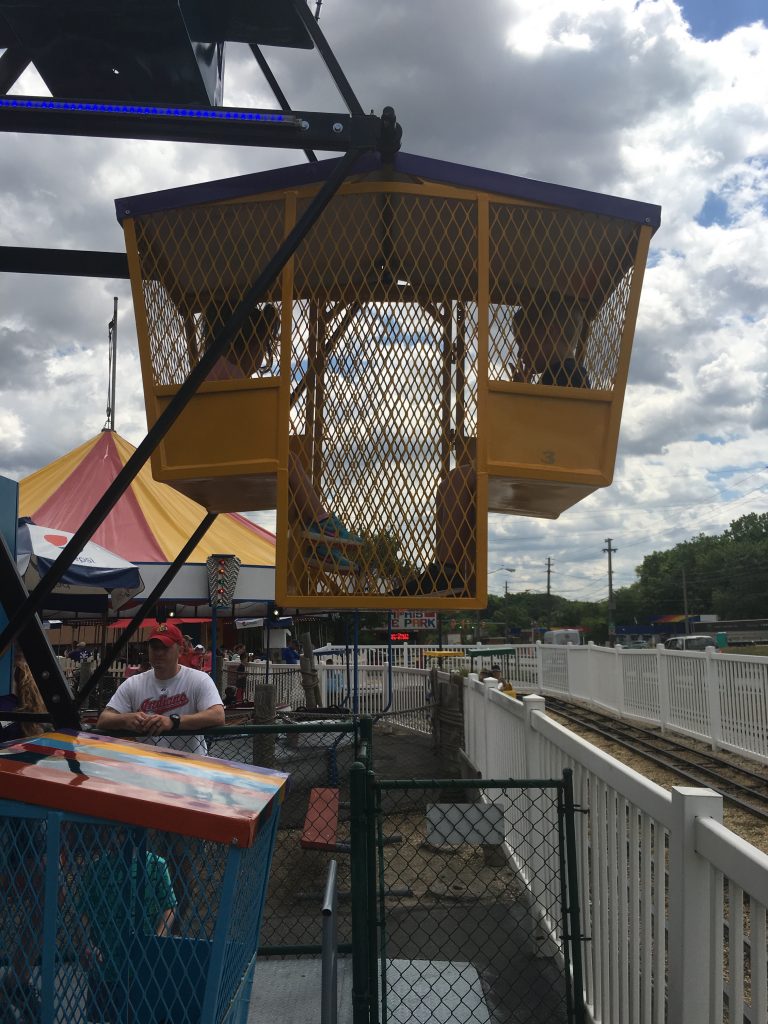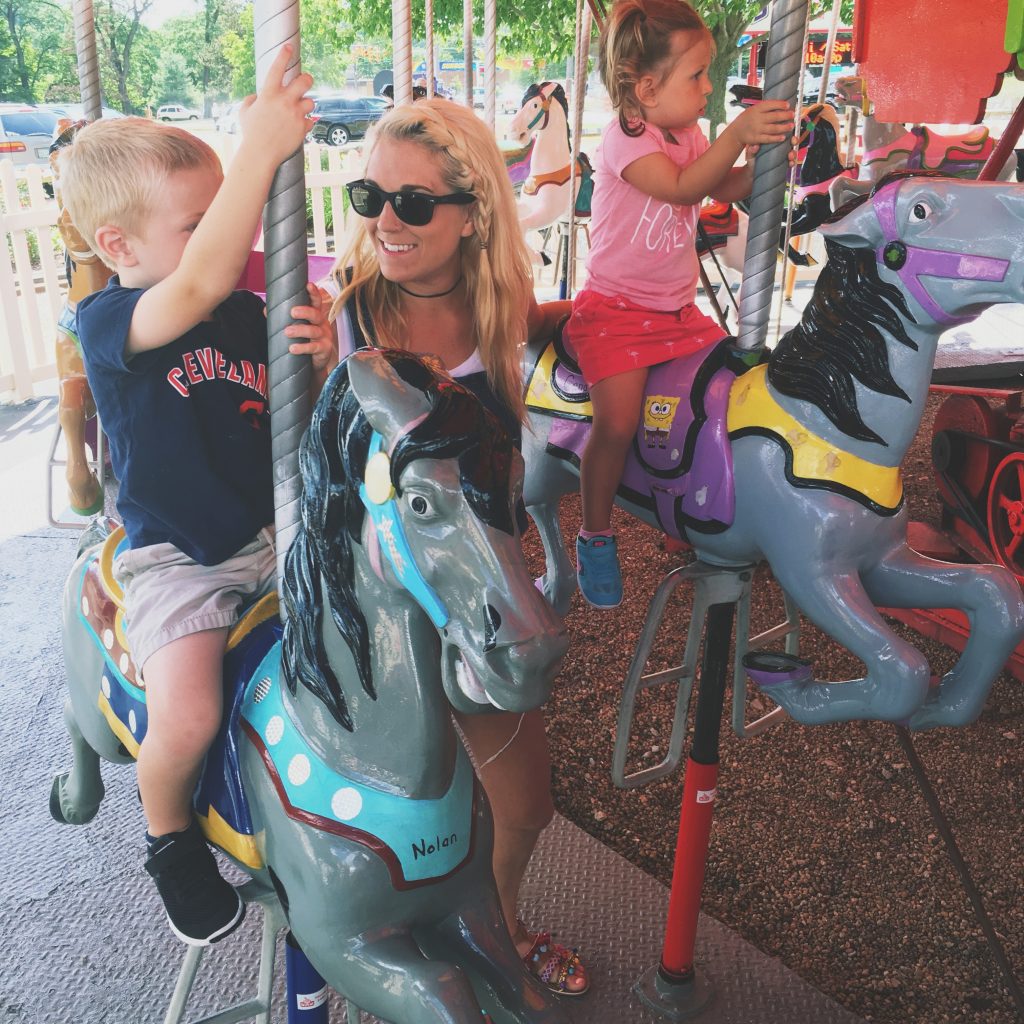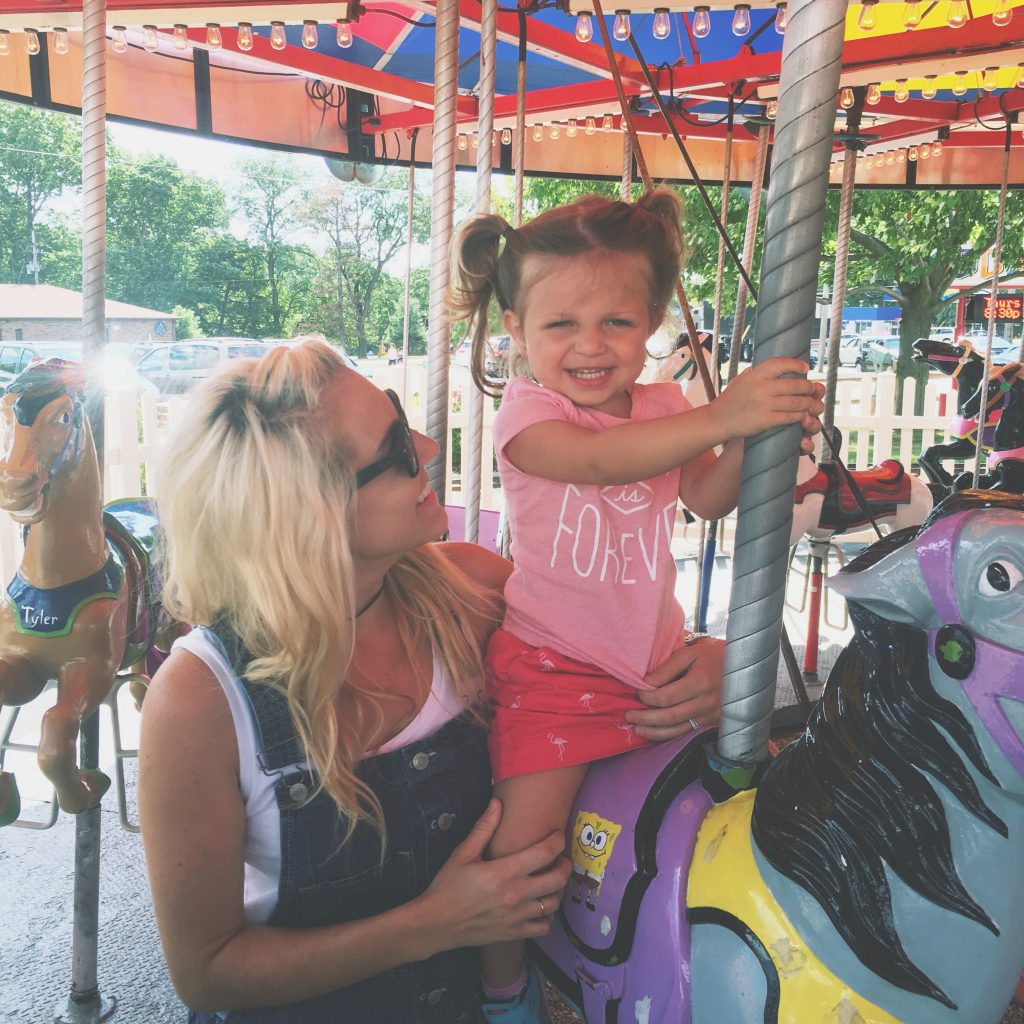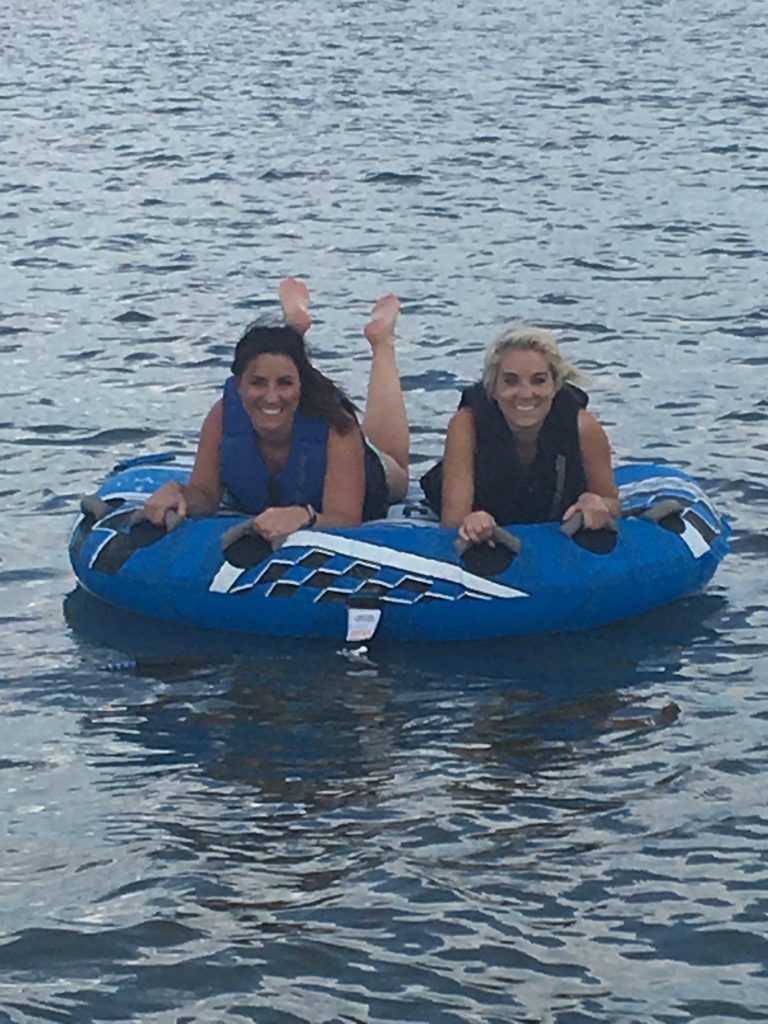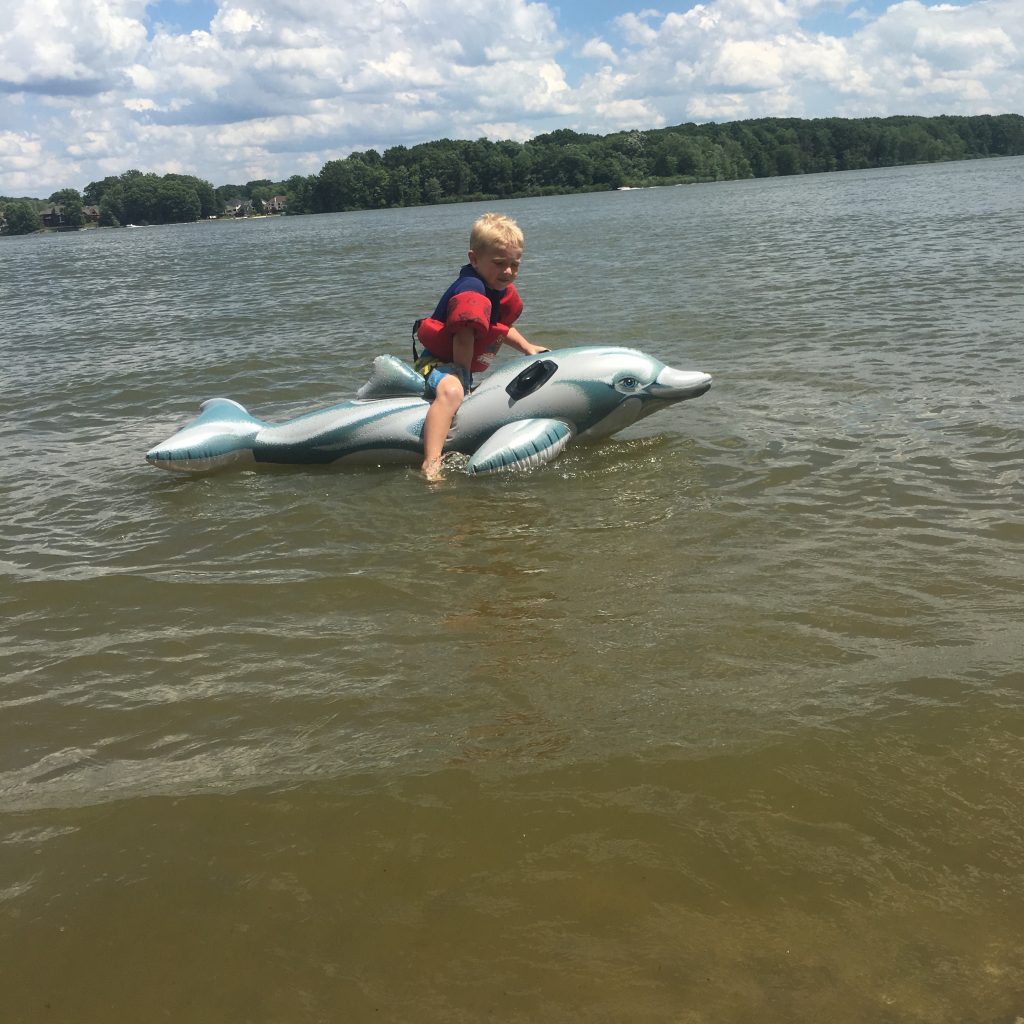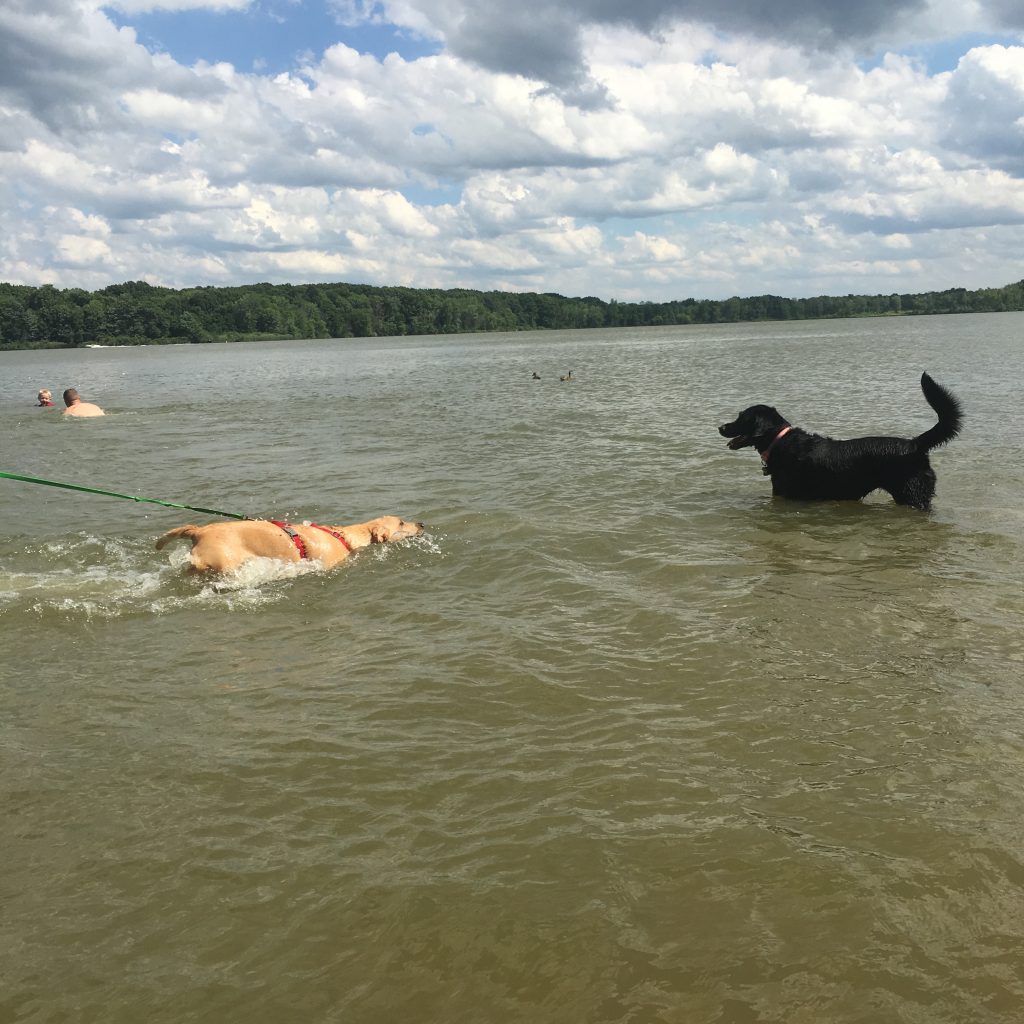 My mom invited my grandparents over for dinner (a fish fry, which I don't eat so chicken tenders is was for me). We did some fishing, played baseball, and had a bonfire. We called it an early night because we had a long drive ahead of us the next day.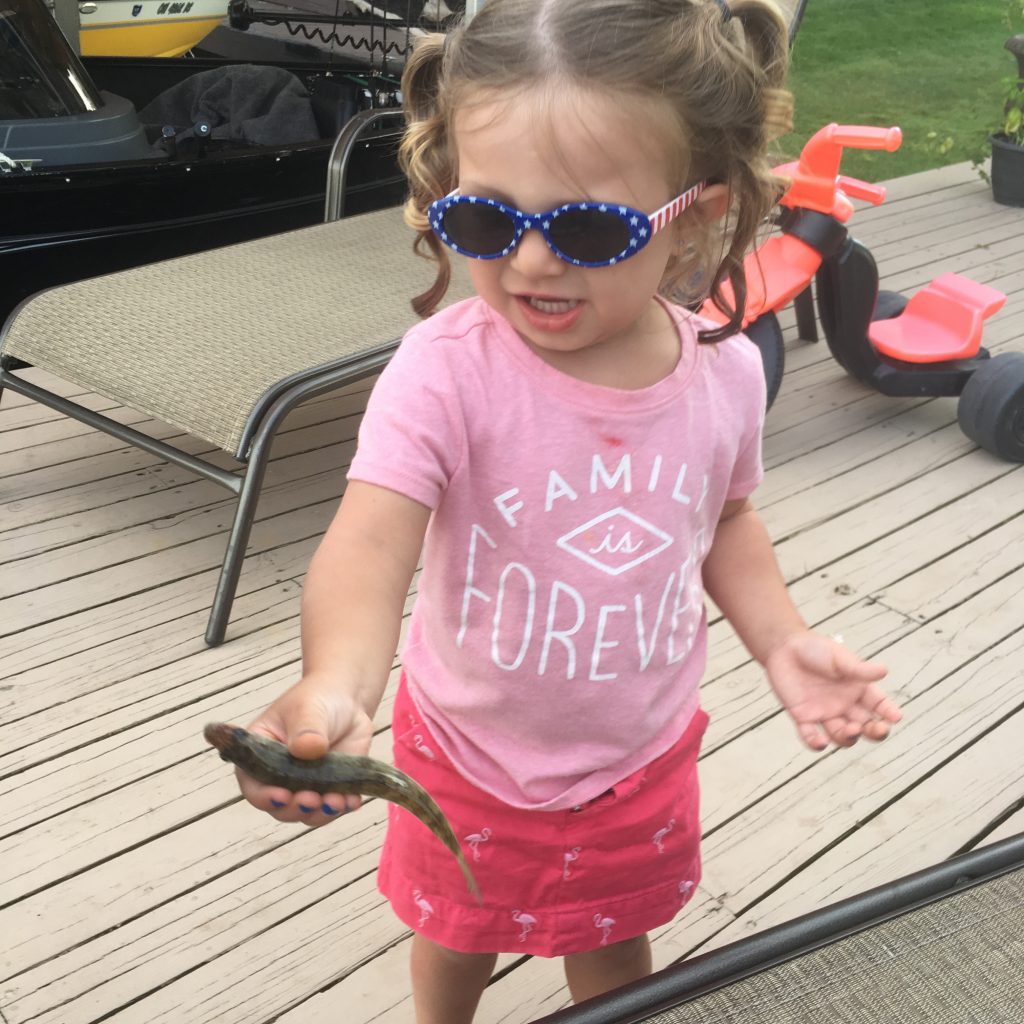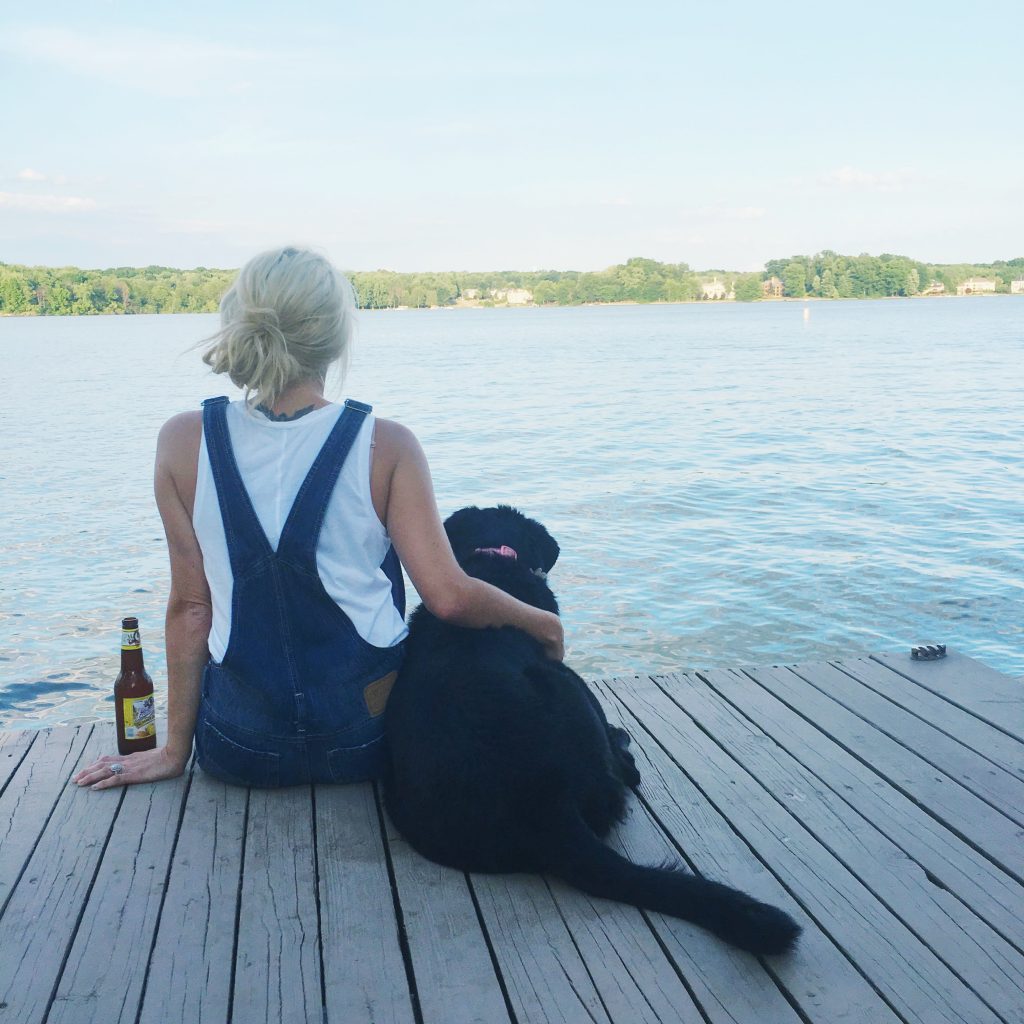 We always break our trip into two days and stopped back in Fort Knox with my girl Whitney. I was craving Mexican food so they made the most delicious authentic Mexican food and Margaritas. We watched The Intern and if you haven't seen it, I highly recommend it. Super cute movie! The kids were fighting bedtime since they had taken naps in the car so as soon as we got them to bed, we went to bed too.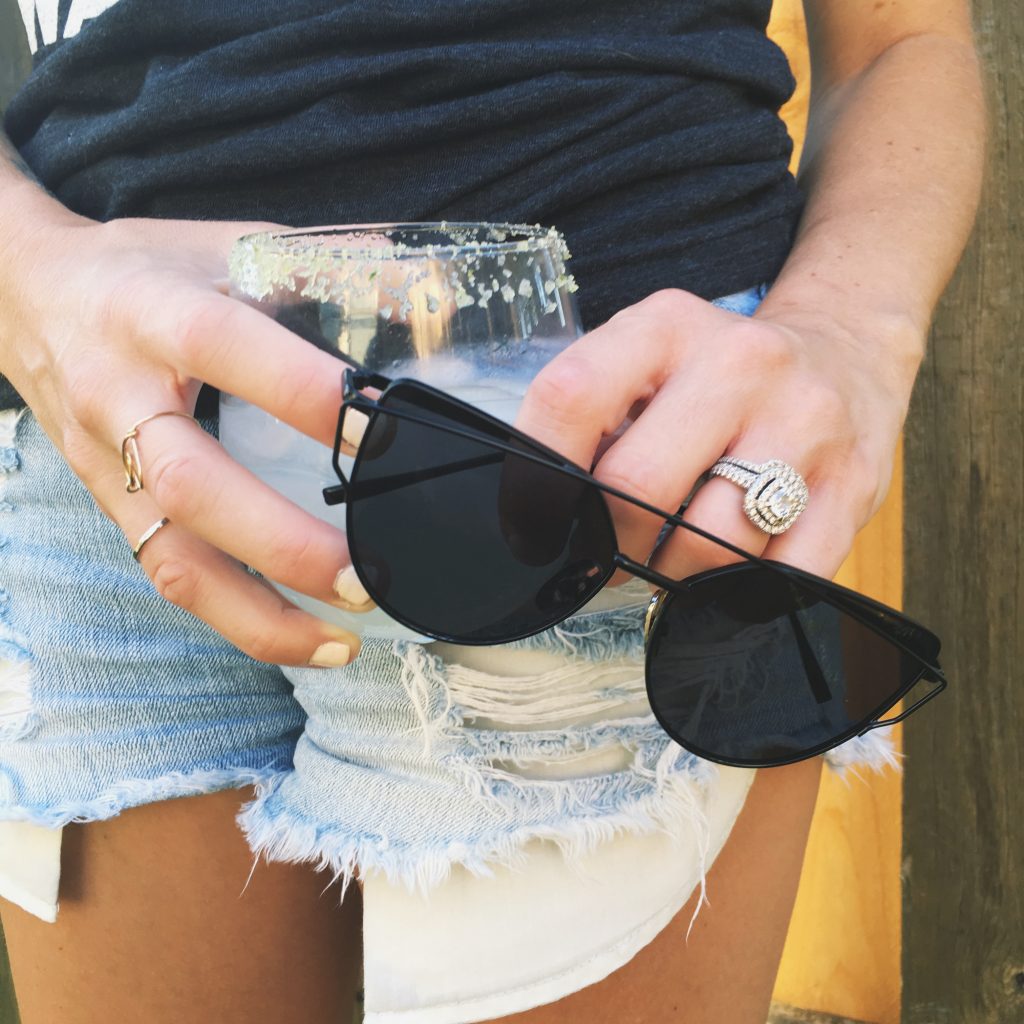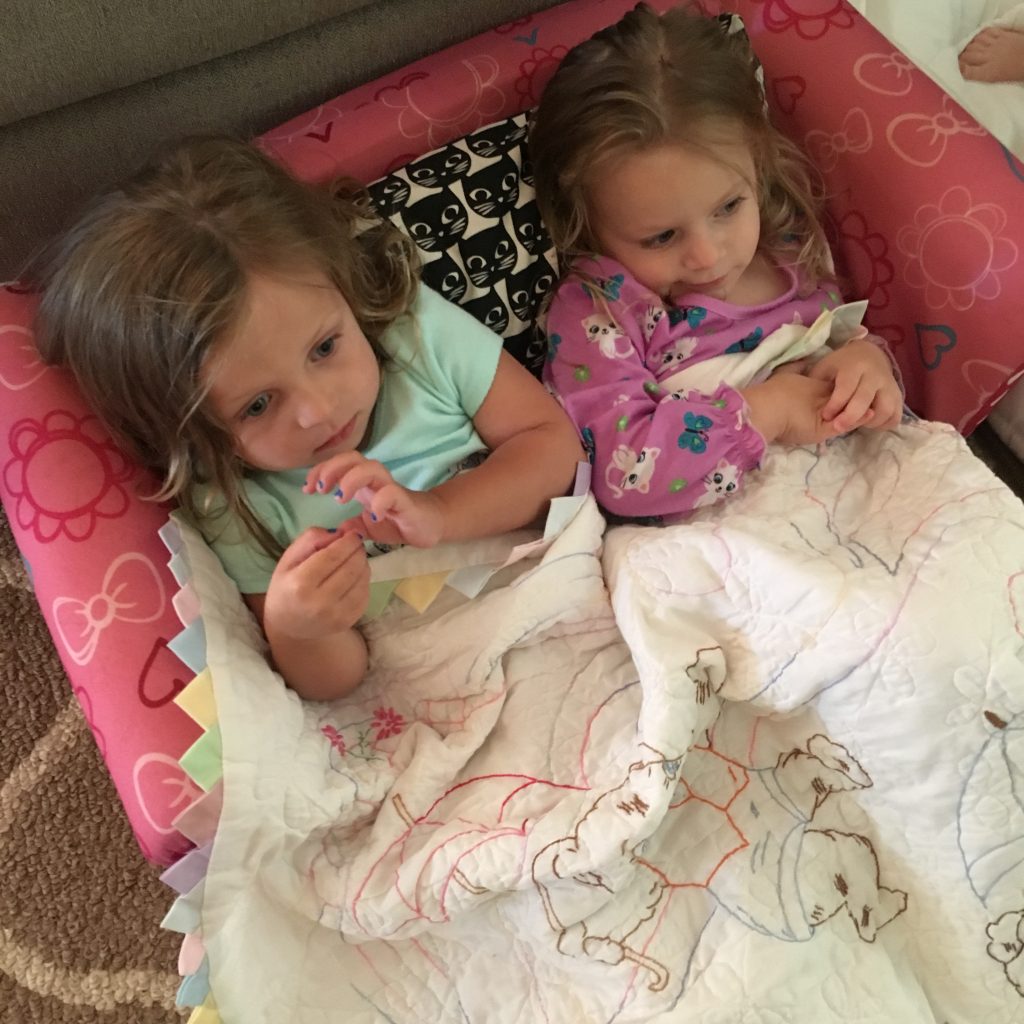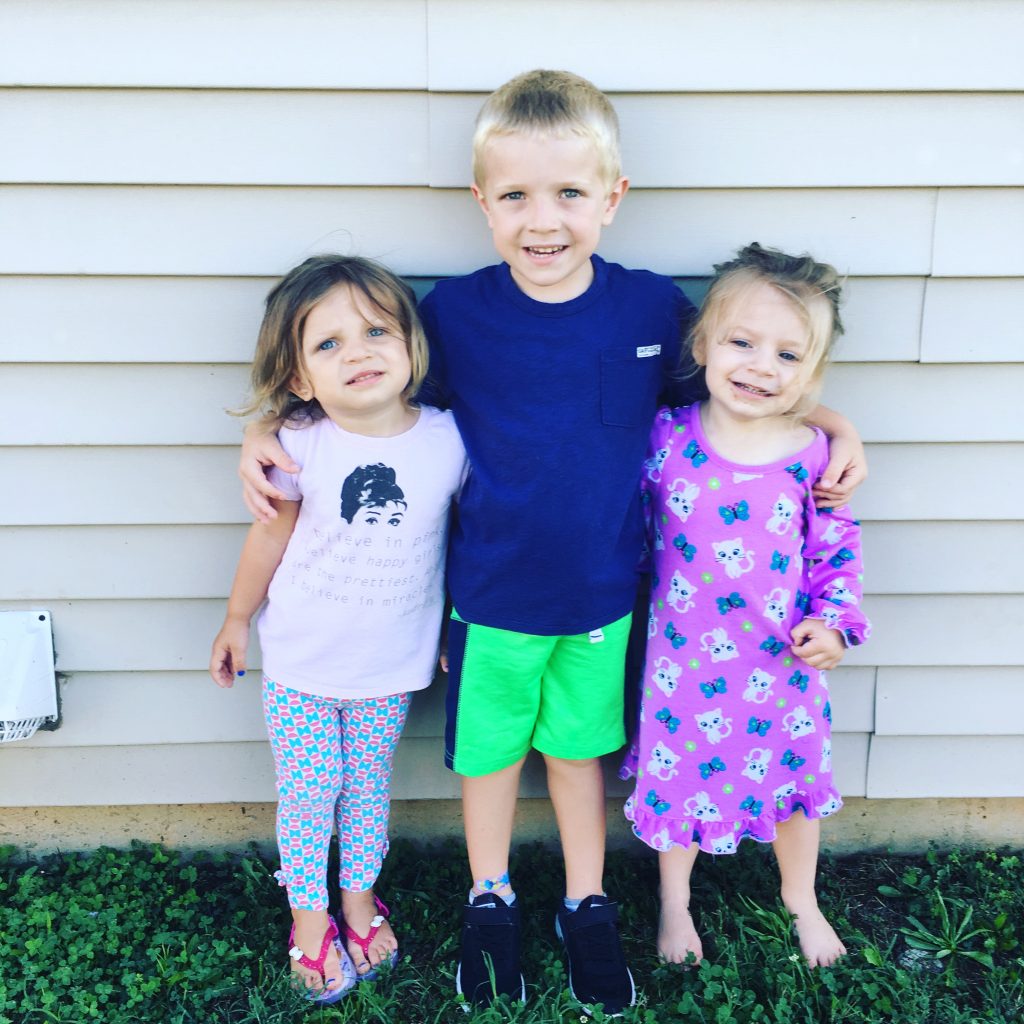 We had cinnamon rolls for breakfast, took a few pics of the kids and then set out on our 7+ hour drive. We got home late last night and I think it will take us a few days to get back into the swing of things! We only have a few weeks until school starts and we will also be getting ready to sell our house soon. So. Much. Crazniness.
There are going to be some exciting things happening around here in the next few months so get ready, you'll all be the first to know! If you're not already subscribed to my newsletter, be sure to do it here. I haven't been the best about sending one out but I think you're going to want to jump on board now 🙂 Oh and there are some fun printables when you do sign up! xo