How to wear velvet for fall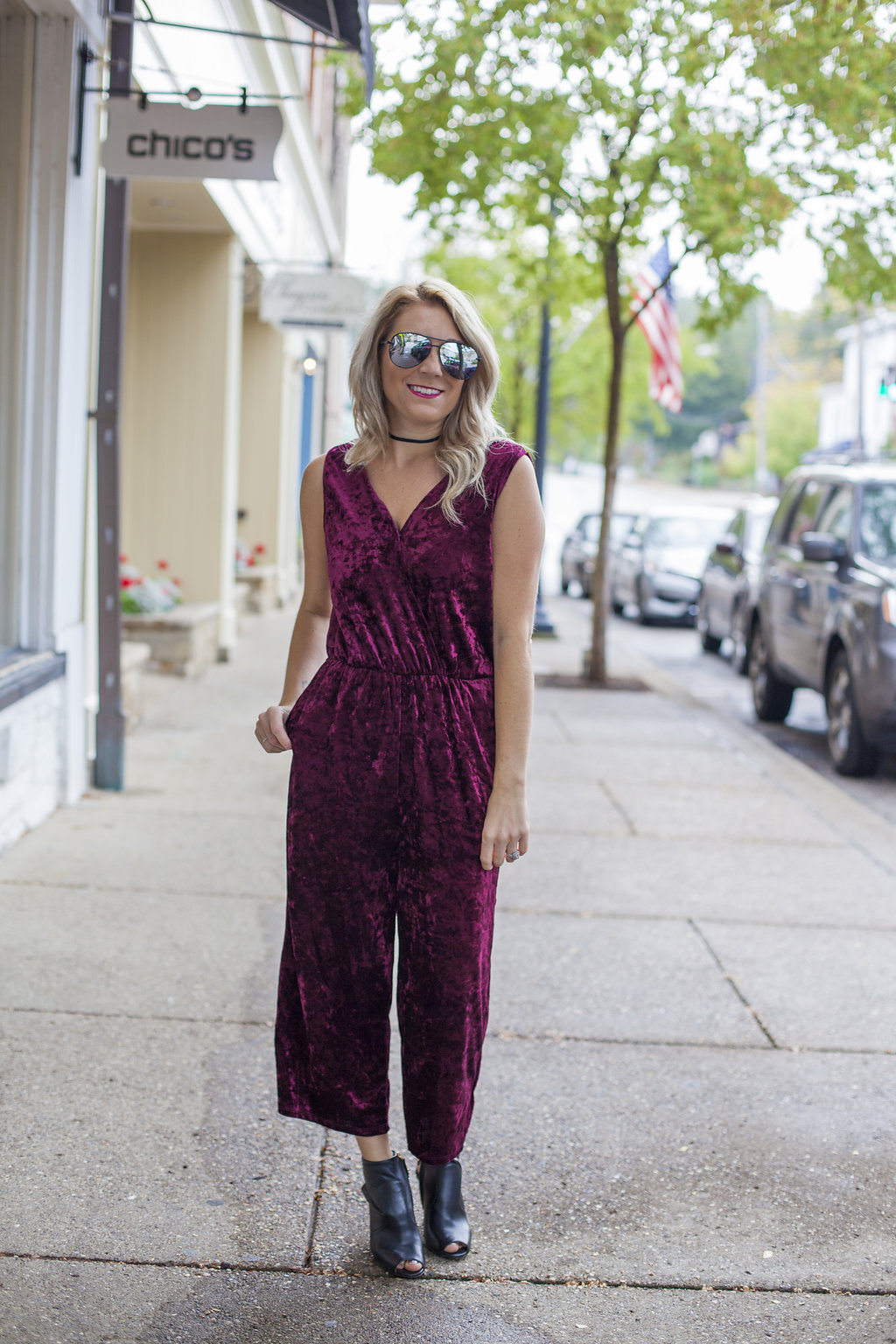 Happy Monday friends! The weather almost got it together this weekend…almost. It was chilly in the morning and evening and hit low 70s during the day but hey, I'll take it. I got to bust out some sweatshirts so I was a happy camper.
We took the kids to their first high school football game Friday and it brought back all the feels. It was also so crazy to see high schoolers and realize how long ago I was one of them. How am I 30? Is this real life? N loved watching the game and P was obsessed with the cheerleaders. But I'm totally not ready for that stage of life yet so time, please slow down.
Saturday was N's last soccer game and then we headed to a local flea market. I've been wanting to make a ladder for my blankets so I scored one for $10 and I plan to whitewash it. I need a bigger house for all this DIY stuff I want to do… maybe I'll just start selling it, who knows.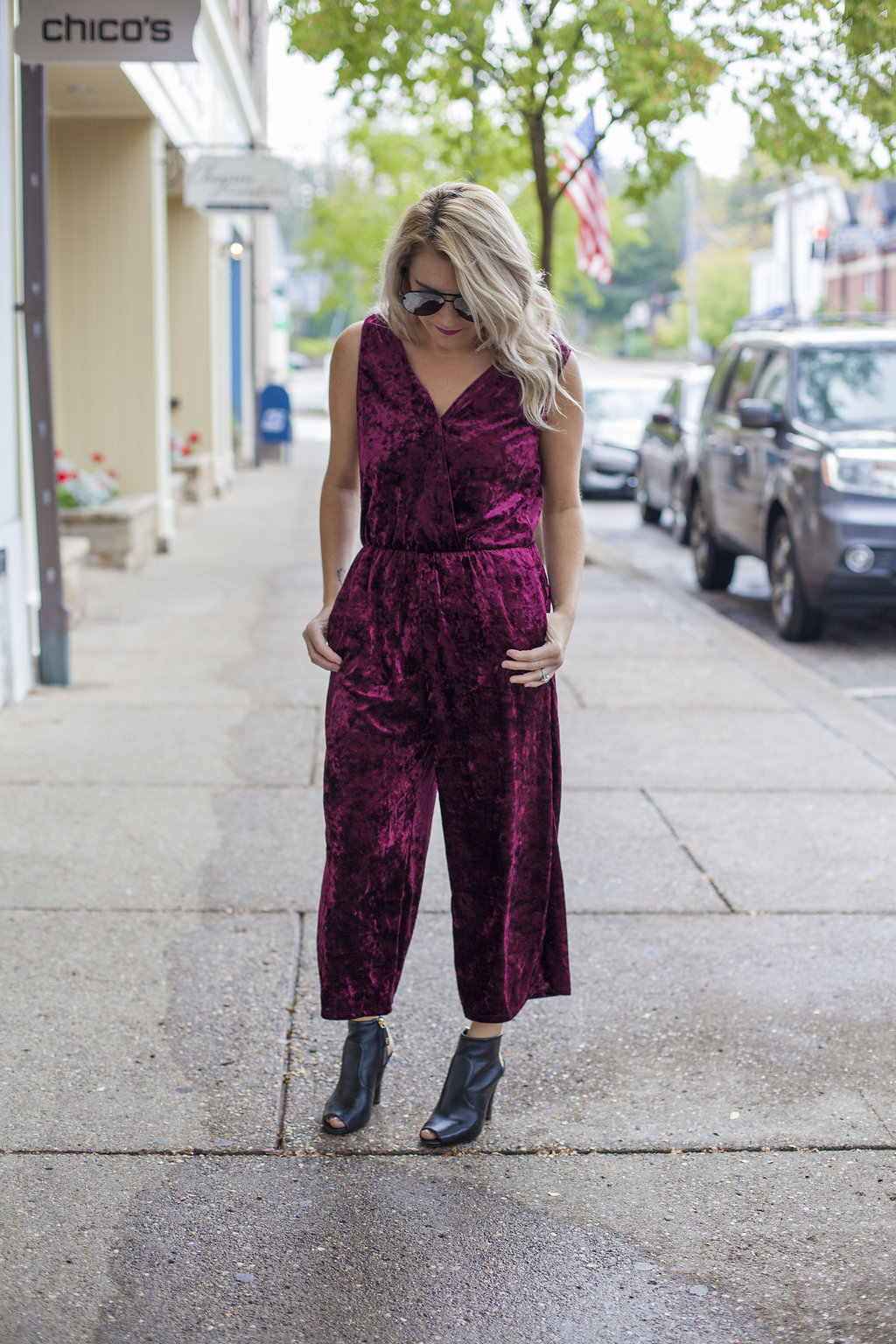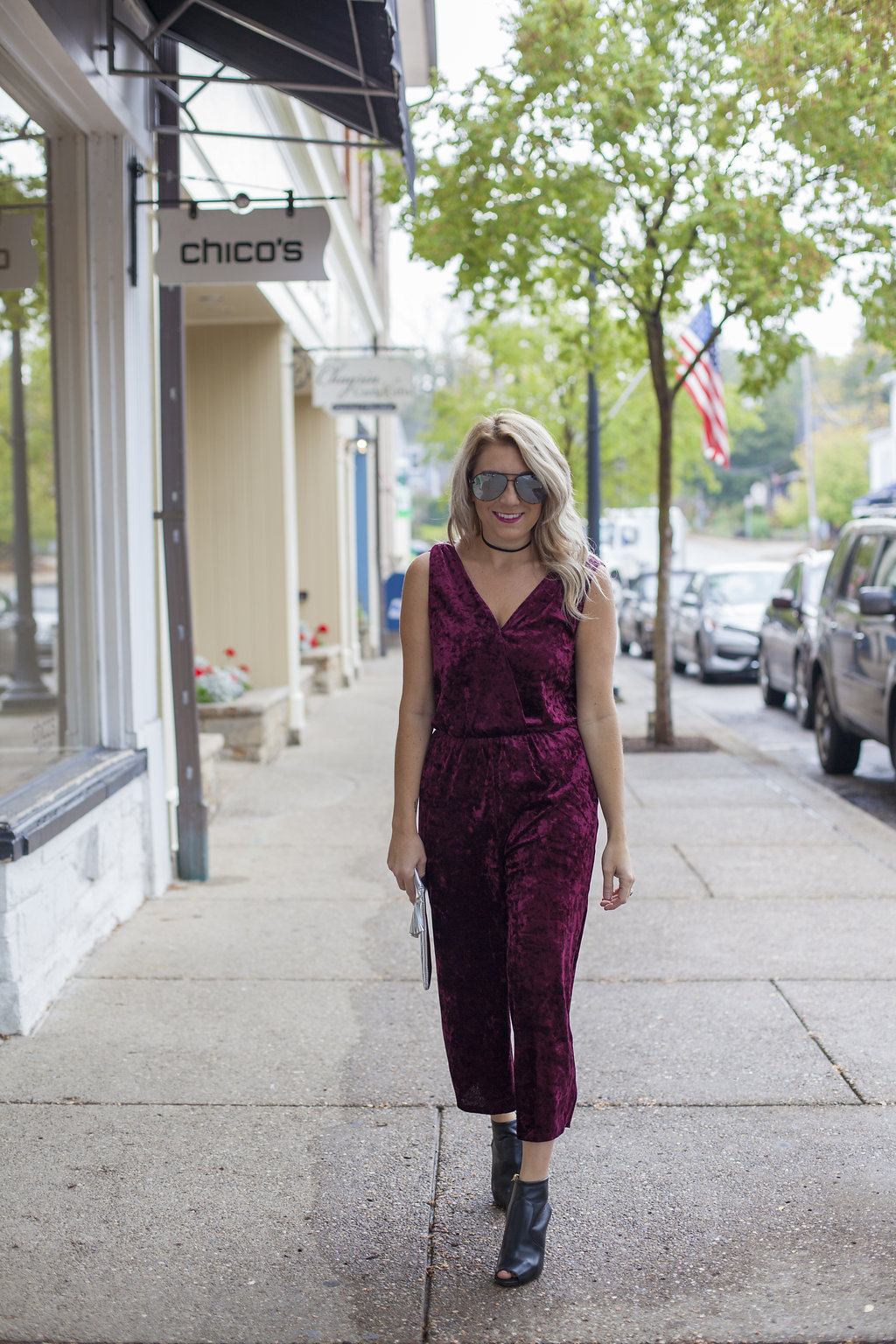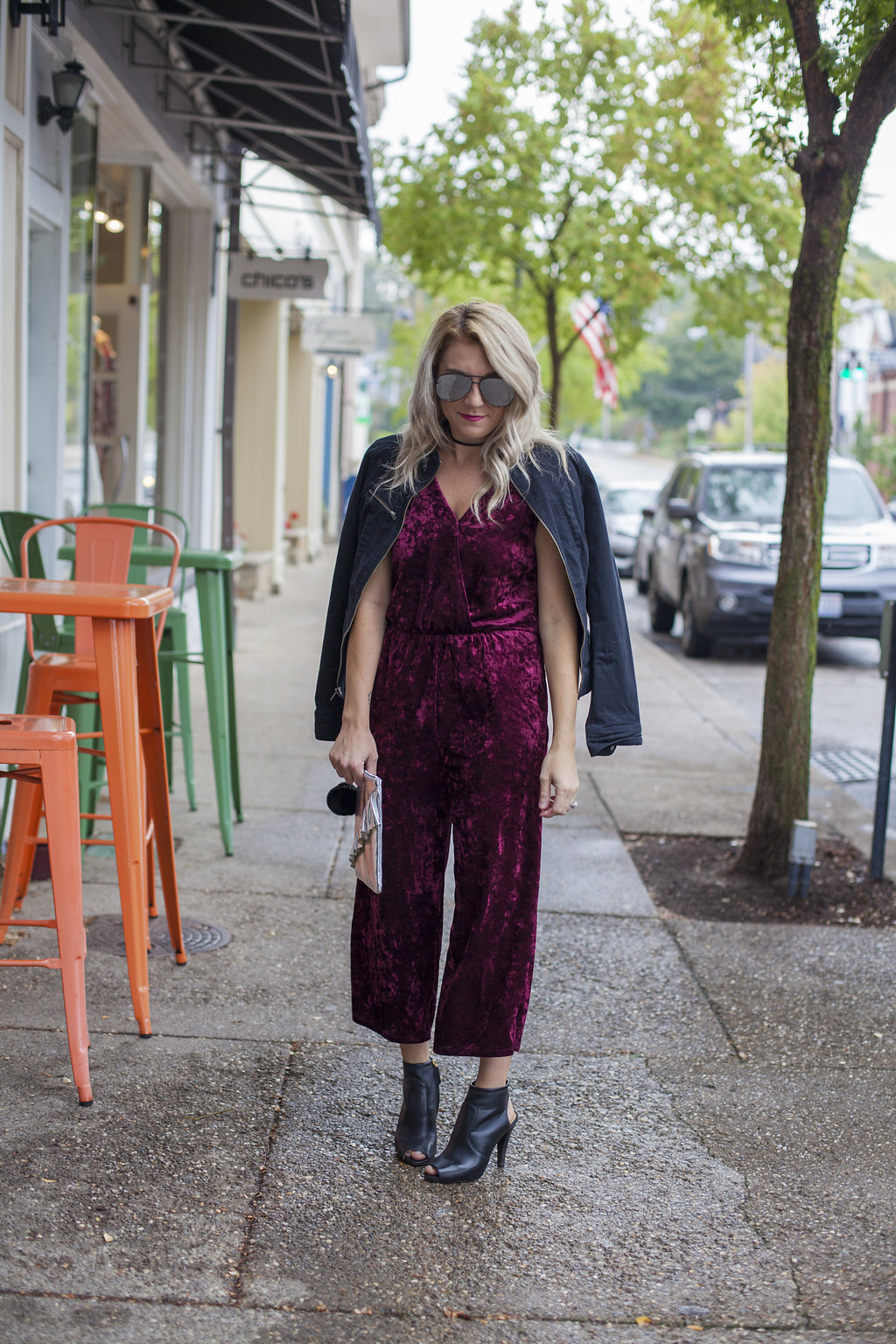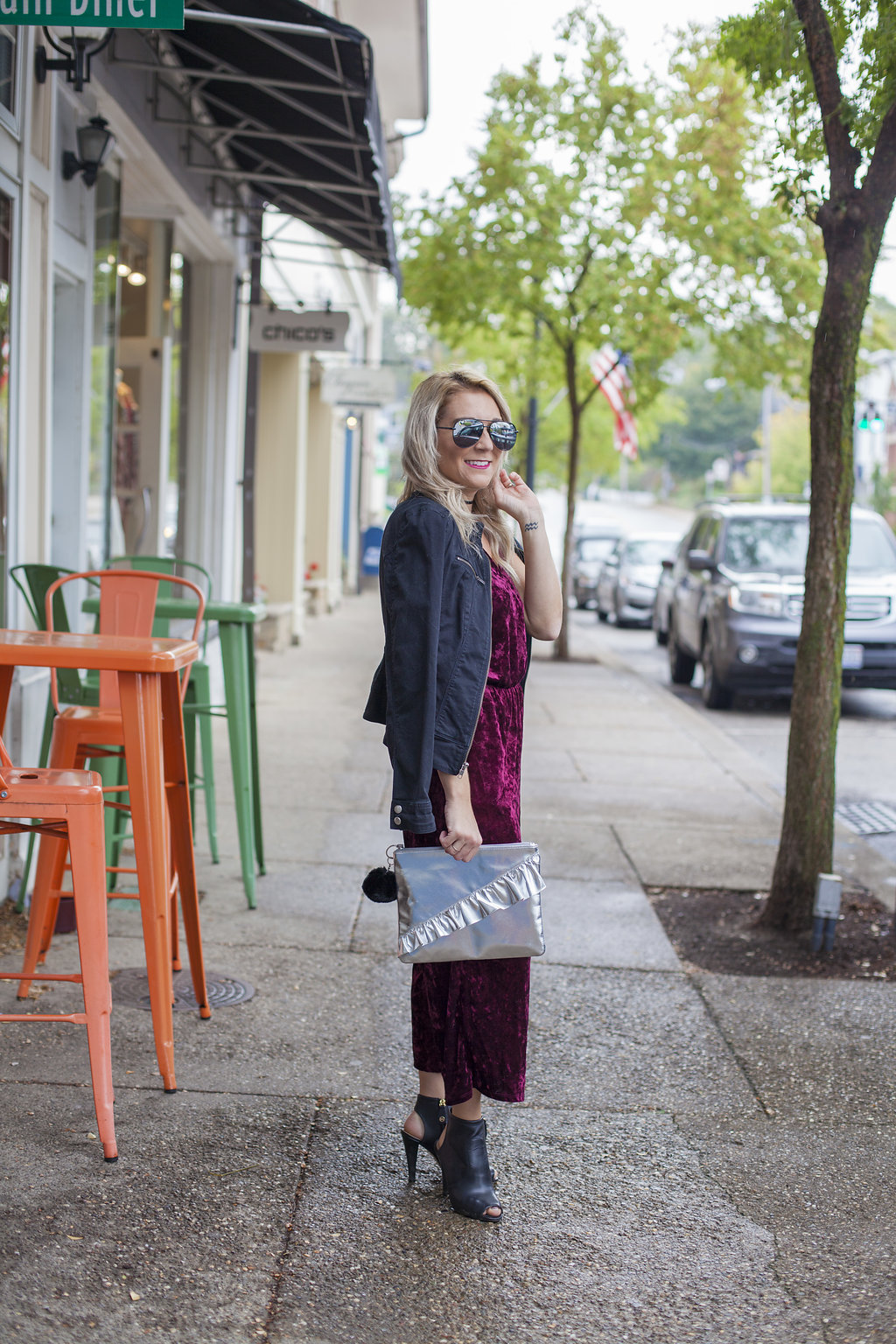 I'm OBSESSED with anything velvet guys. And you know I'm obsessed with jumpsuits. So when I found a velvet jumpsuit for less than $30, I was ALL IN. I know, velvet seems a little on the dressier side. But it's not necessarily for special occasions anymore (like it was when you were 7).
This color is one of my favorites for fall and can be dressed up or down depending on where you're wearing it. I styled it here with a black jacket and black heels for a dressier look, maybe for date night or girls night out. But it could totally be styled down with tennis shoes for running errands or Saturday soccer games. Play around with different textures like leather, suede, bomber jackets…it will give your outfit dimension and take it the direction you want it to go in.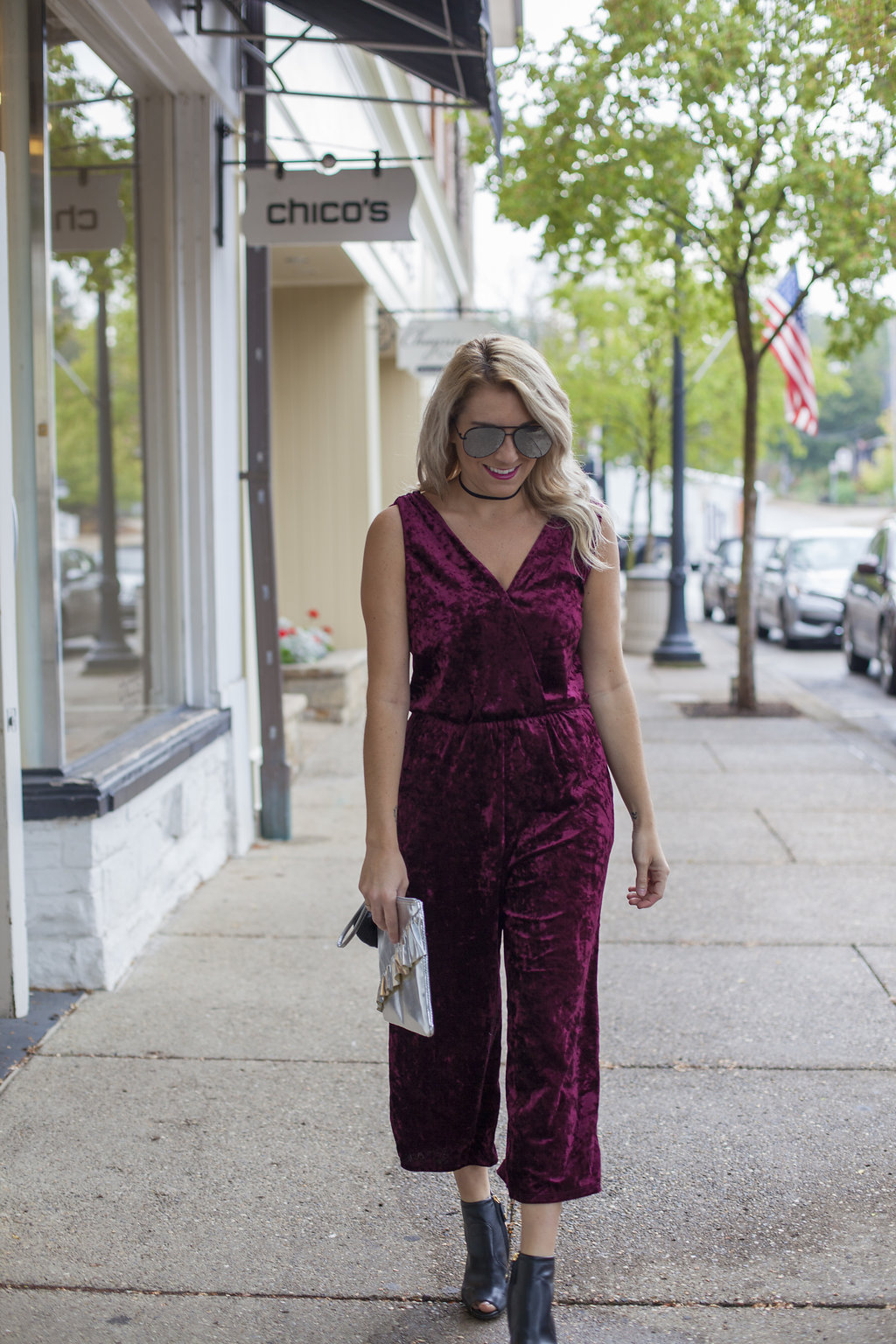 Secret tip: the nice thing about jumpsuits is you can also throw a sweater over them and voila, you have pants! And wide leg pants are super trendy right now too so you're getting a lot of bang for your buck. I'll add some photos in here next time I do it 🙂
Have you worn a velvet jumpsuit recently? Share some links below! 
Photo credit: Snap Happy Studio