Back that Aztec up for fall fashion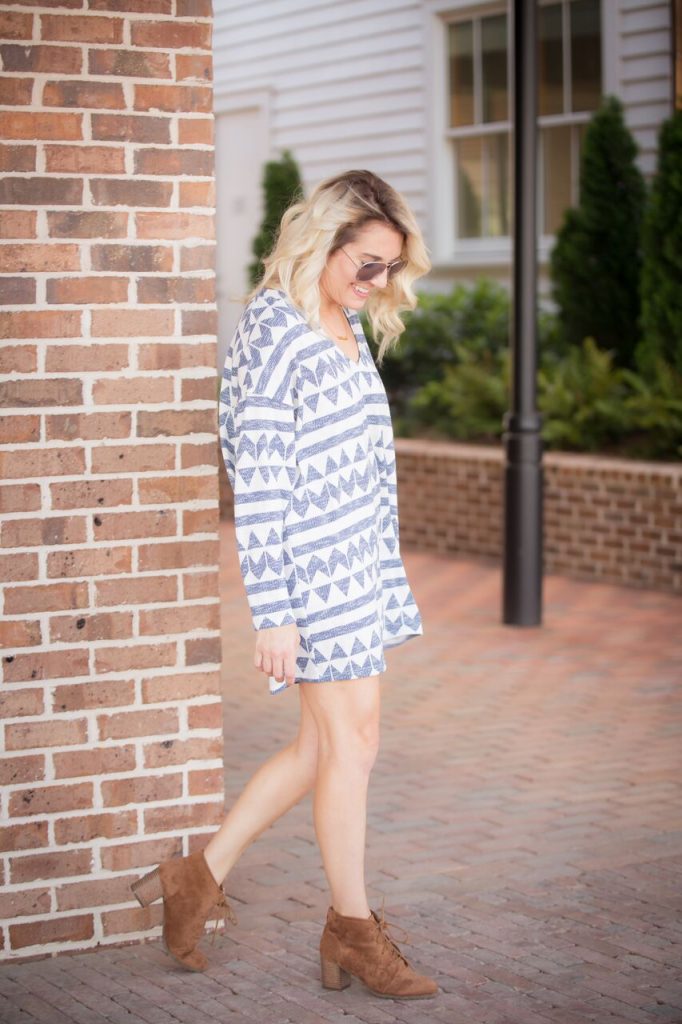 I'm having a little love affair with boutiques lately. I mean, I've always loved to shop small and support them when I can. But recently I've been all about stalking my favorite boutiques for their new fall pieces and stocking up. Despite it still being 90+ degrees here, I'm pretending that it's close to cooling down. But when I saw this Aztec dress from Sixth and Vine, I needed it like yesterday. I will say that it is short, so you may want to wear with jeans or leggings if you're not about that life. I'm 5'2" and wearing a small so you can see where it lays.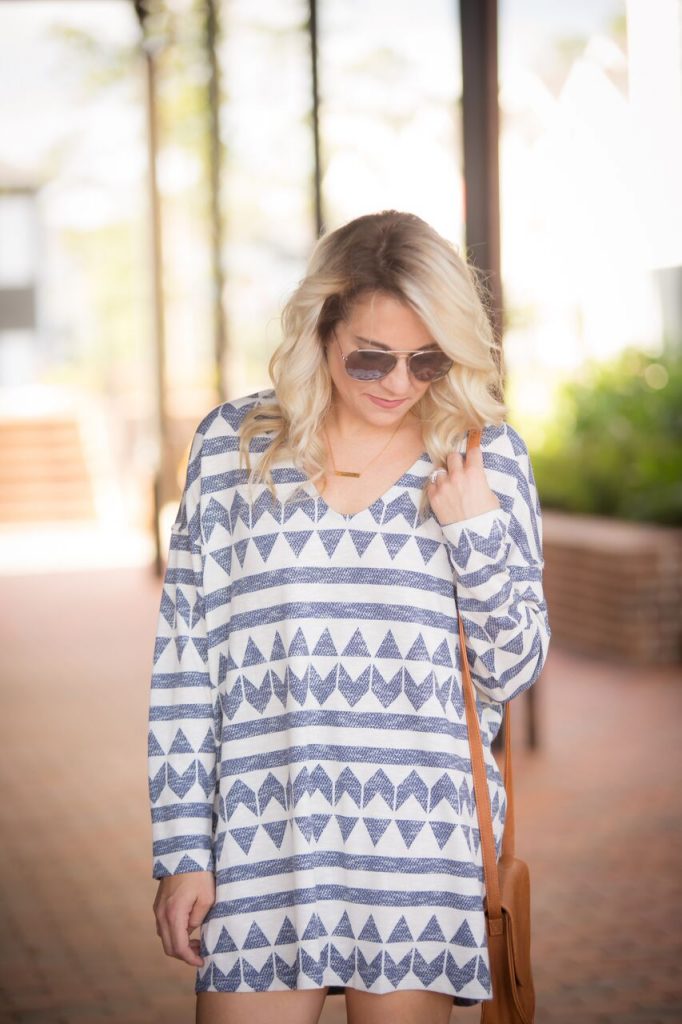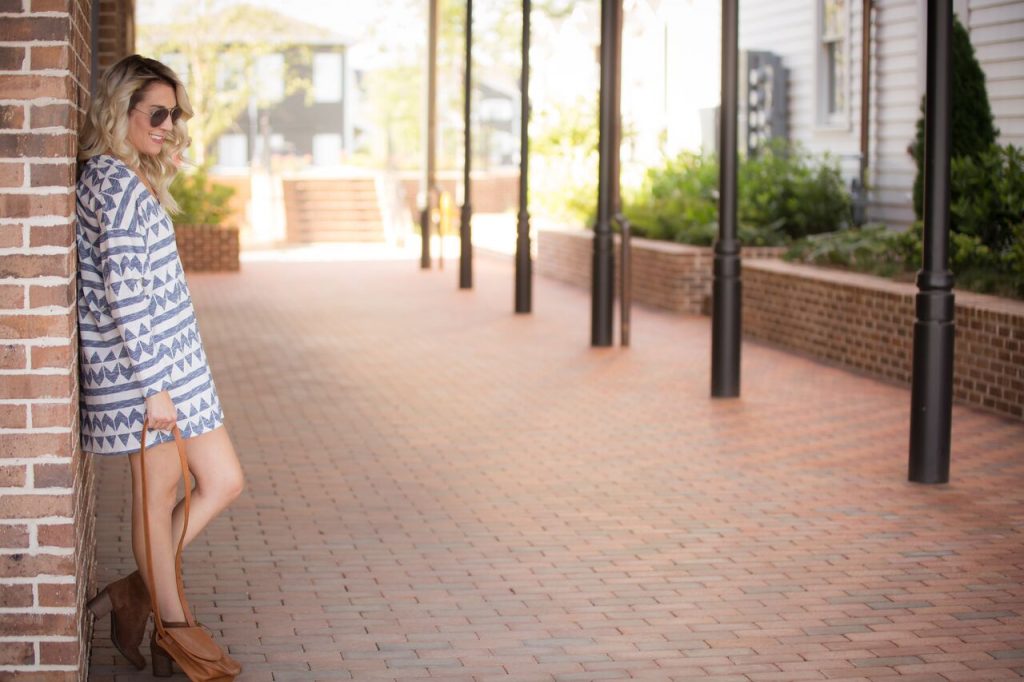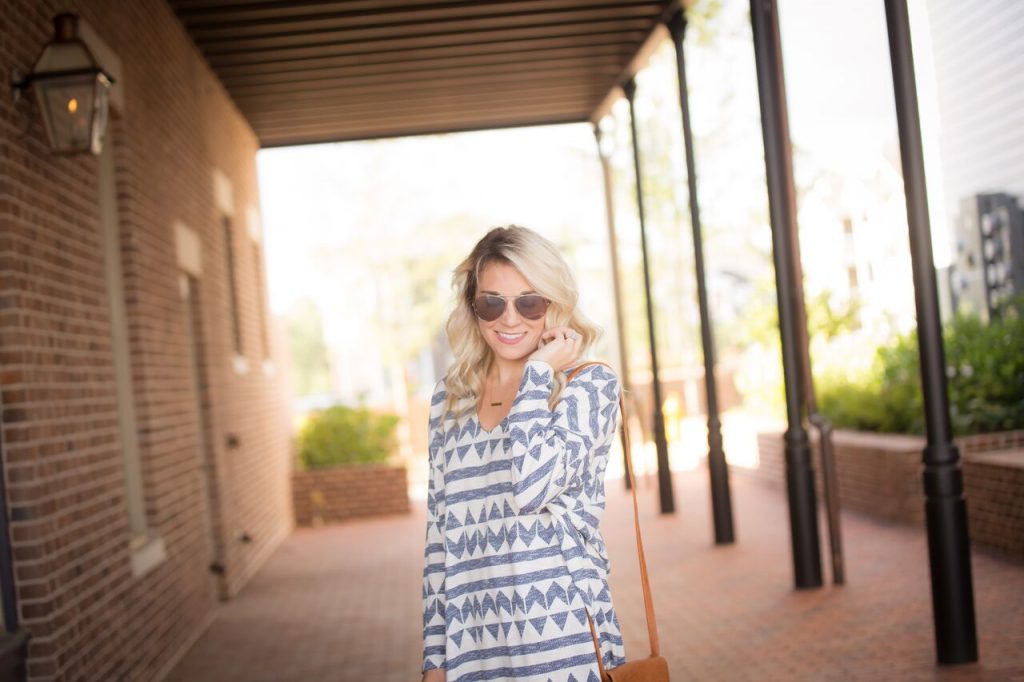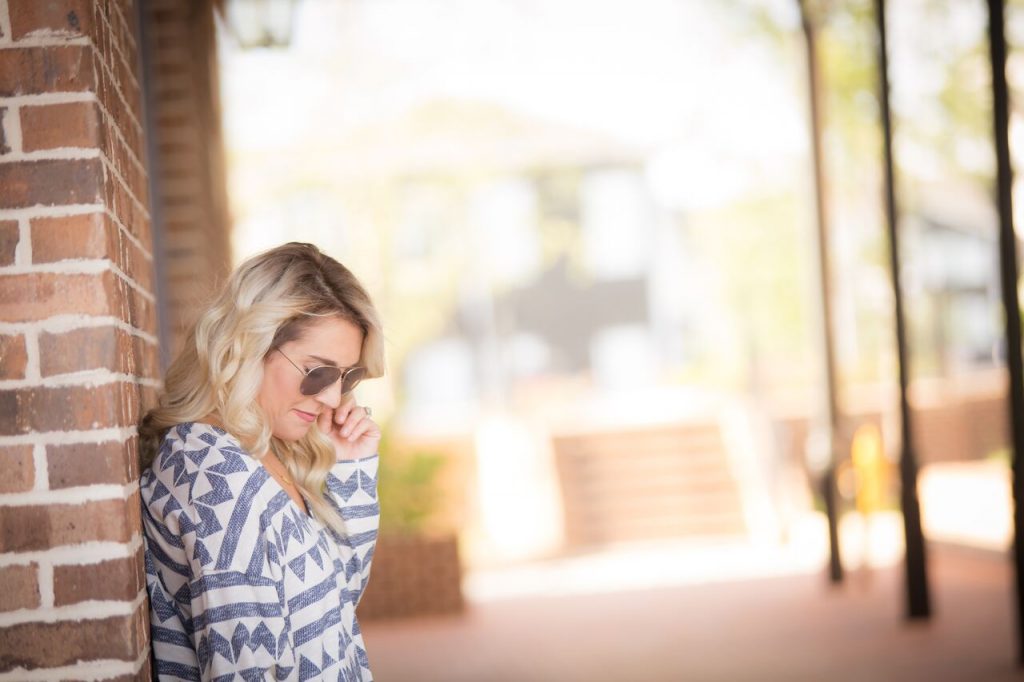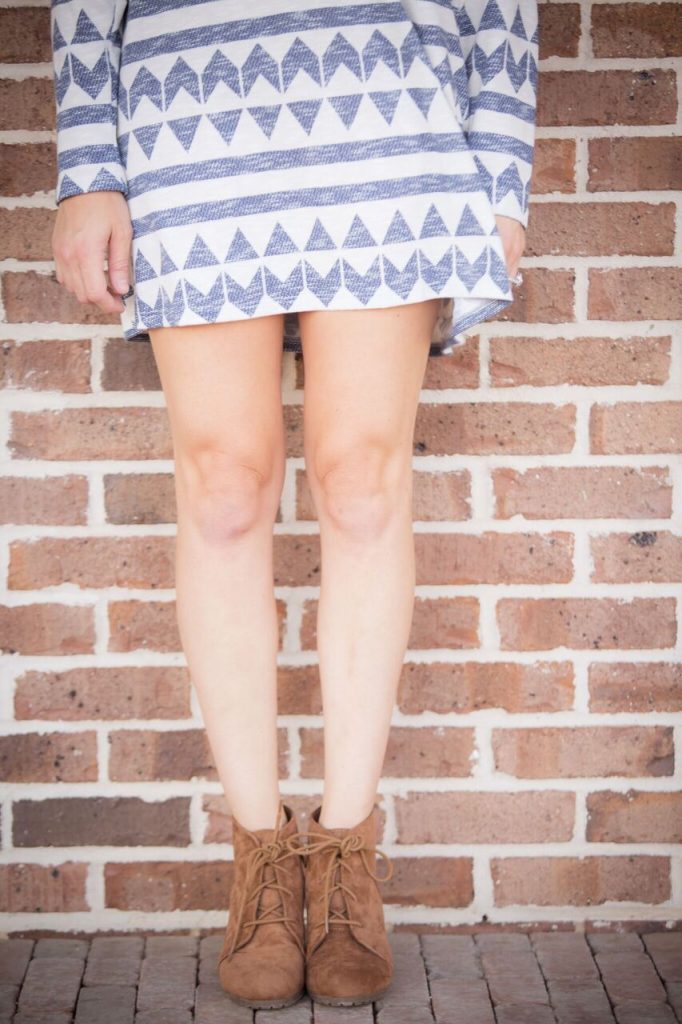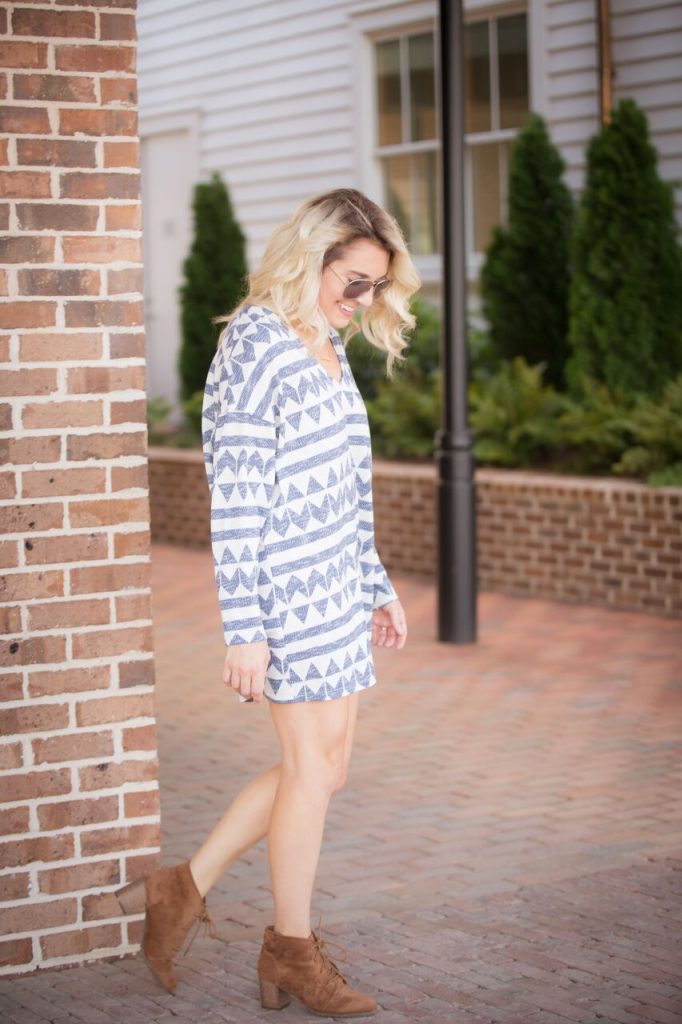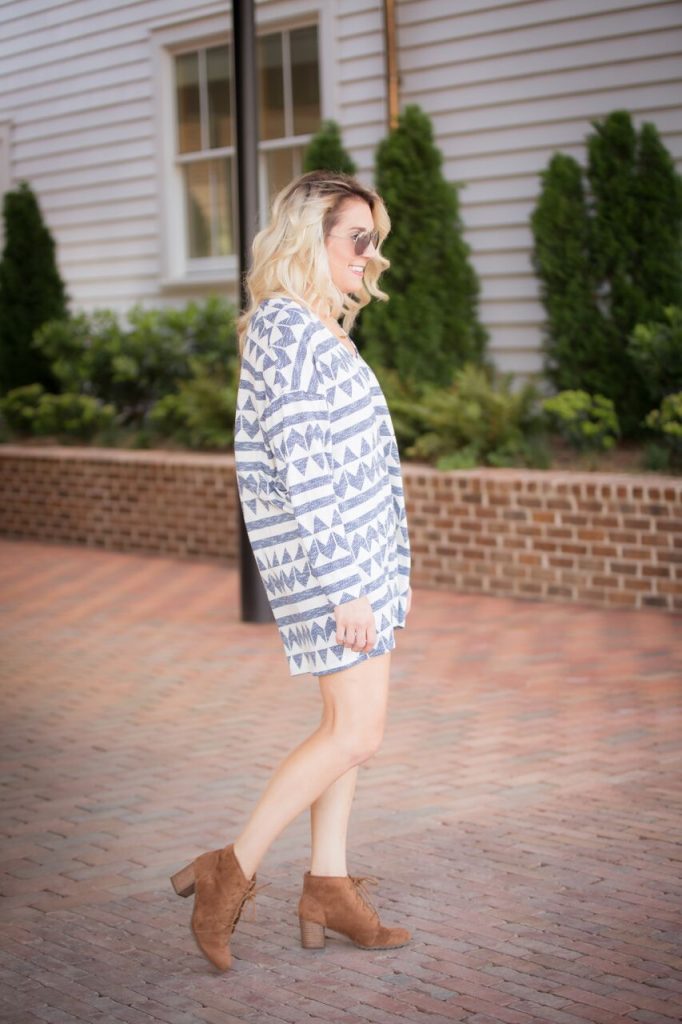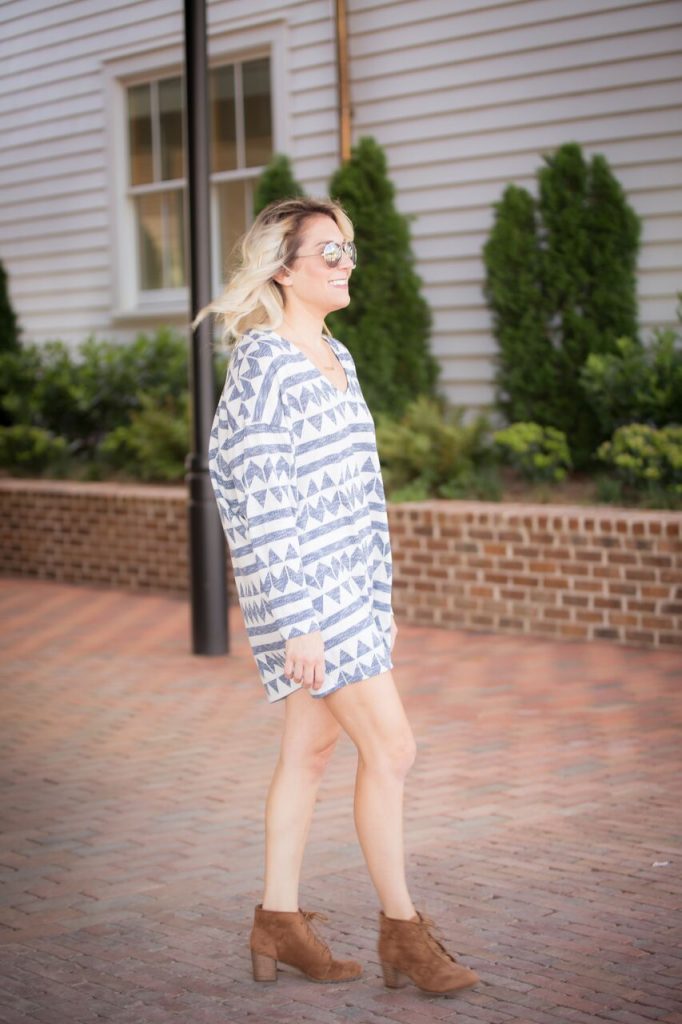 And these booties from Shoe Carnival may or may not be the most comfortable pair of booties I own. Plus I can wear them with pretty much everything and anything this fall so they were definitely a good investment.
When I think of fall pieces I think of "mixing" warm ad cool pieces. Especially for those suffering in the south still. This dress has long sleeves but it's short so it's still cool enough to wear. And these booties scream fall. If I wanted to keep it more on the summery end, I would have worn wedges or flat sandals. But I'm starting to throw a few fall pieces in when I can.
Stay tuned for all things fall fashion over the next couple of weeks. I'll be talking about some of my favorite styles, picks, and fashion finds! Budget friendly of course 🙂 I'm super excited to step out of my comfort zone and try some new trends on forecast for this year.
Do you know what some of the new trends are for fall? Don't worry, I've got you covered!
Now back that Aztec up and go check out this dress for fall hmm k?