Mommy and Me Fall Outfits: Thanksgiving Dinner
I've been listening to Christmas music for weeks, and yes, I've started decorating. But that doesn't mean I'm not excited about Thanksgiving. Thanksgiving food has always been one of my favorite meals and for the first time in years, we'll be home to celebrate with family!
We usually have two types of Thanksgivings; the first being traditional with turkey, stuffing, mashed potatoes, gravy, corn, rolls, green been casserole, etc. And the other being what I think is a traditional Czech meal; turkey, stuffing, dumplings, grease, sauerkraut, and cucumbers. I know it sounds weird but I promise, it's absolutely AMAZING. And that's one of the things that make the holidays so special right? Each family has their own traditions and way of doing things.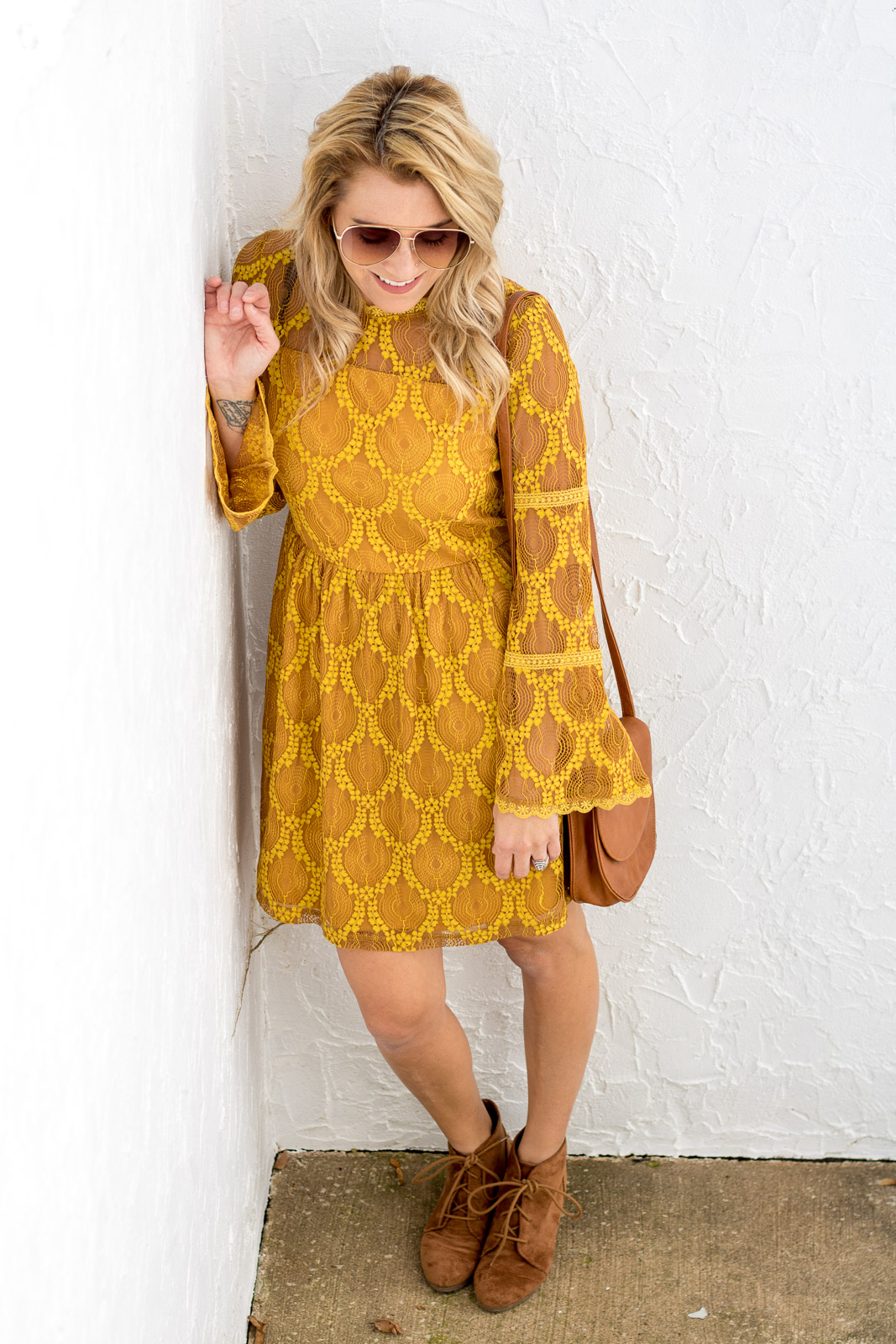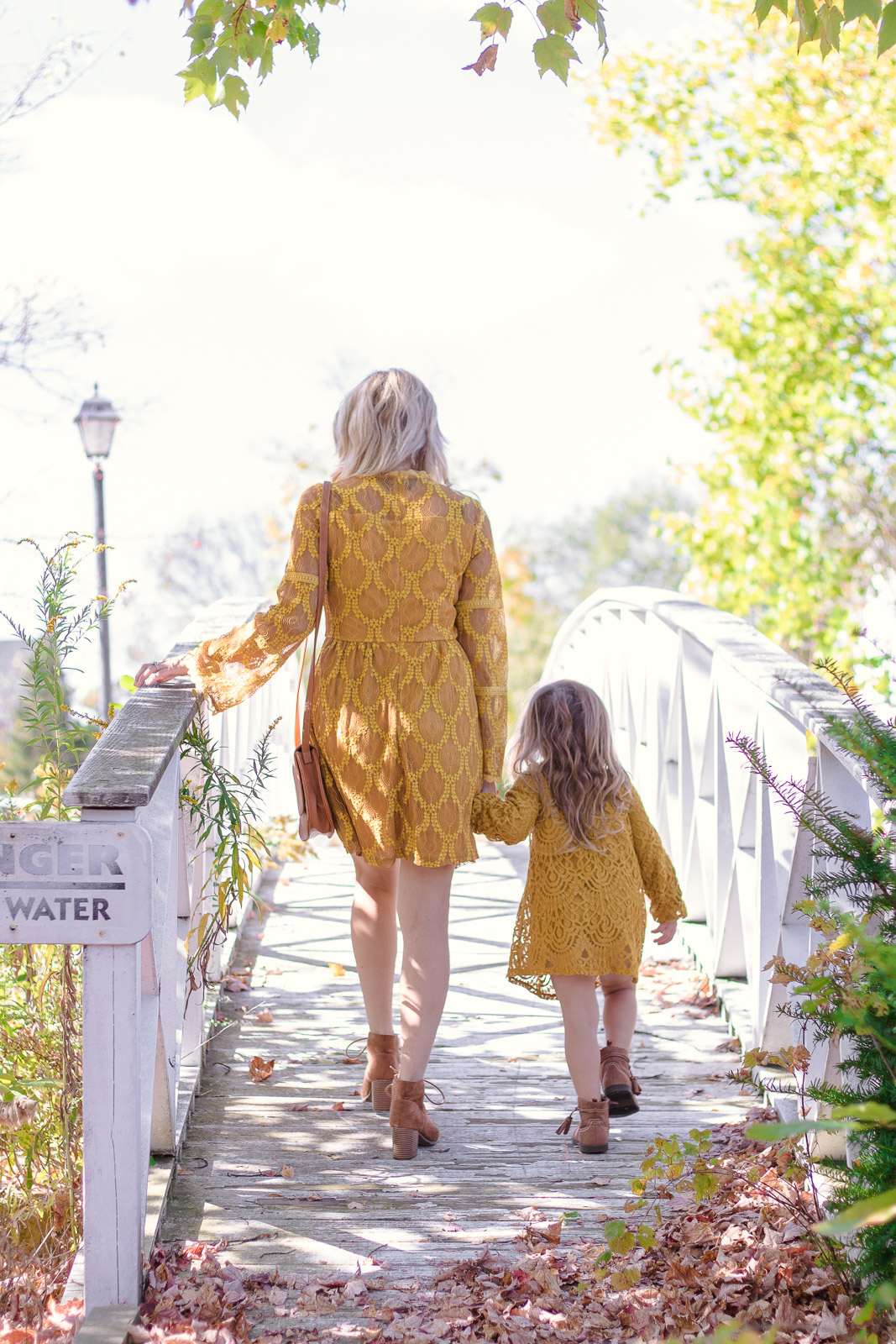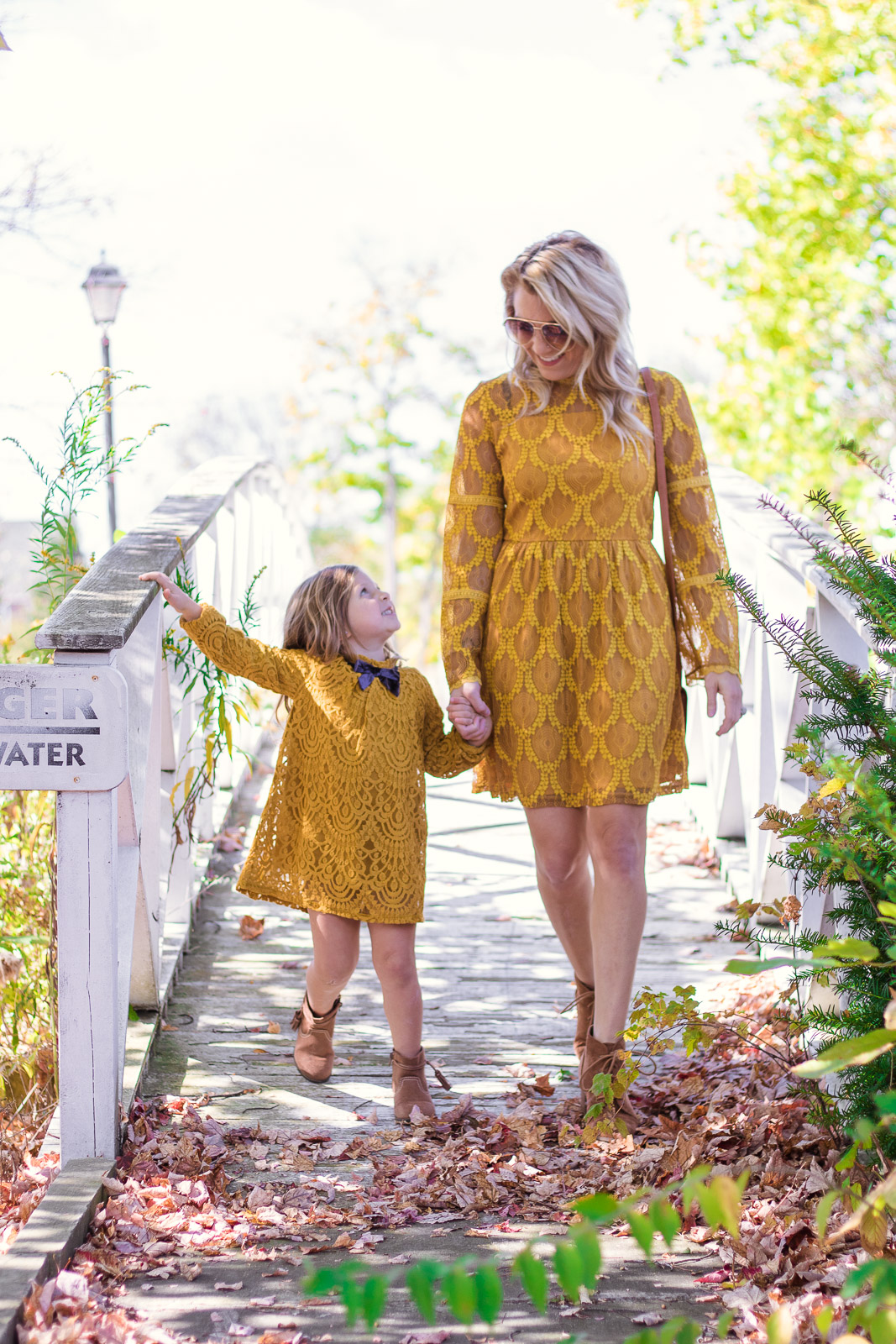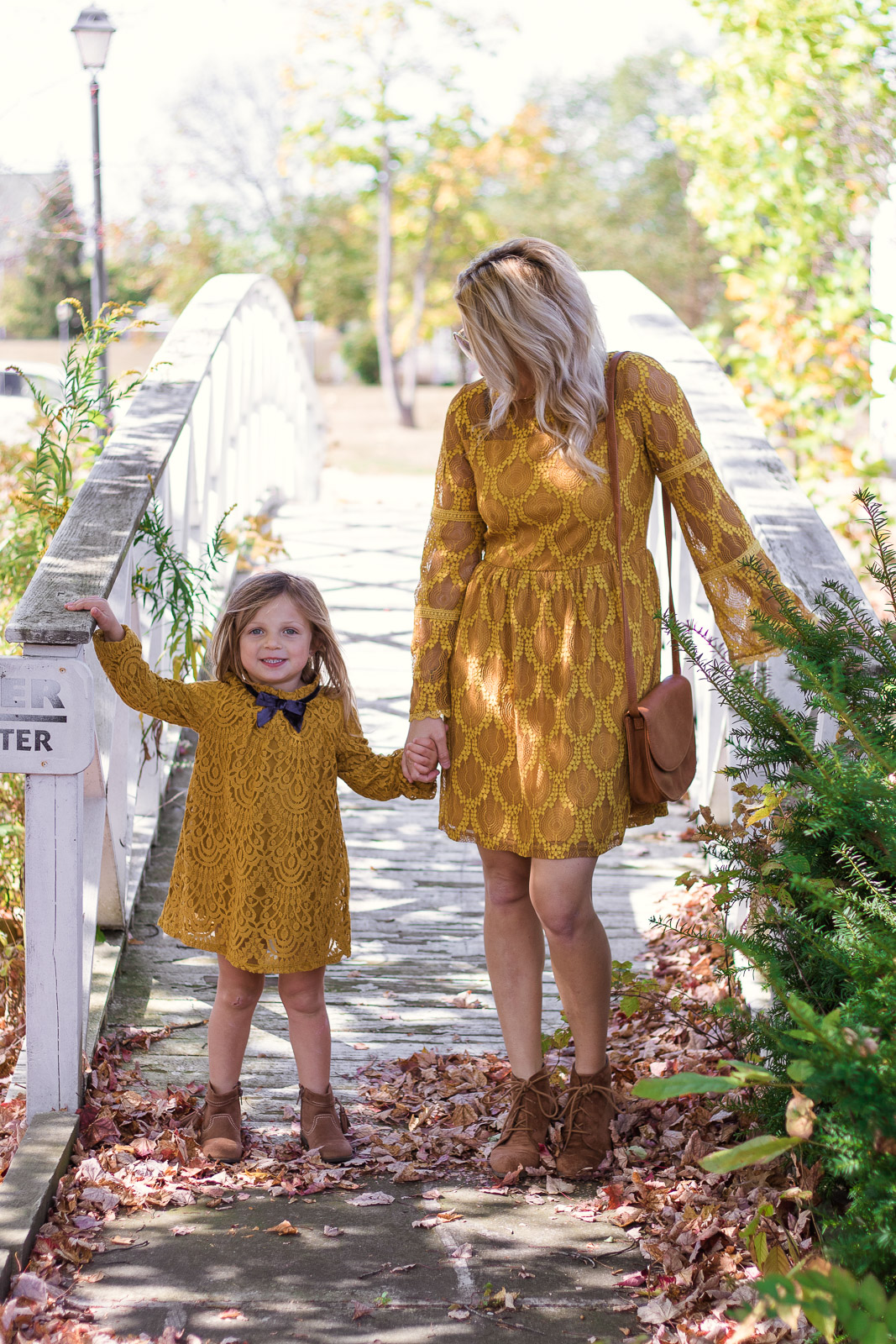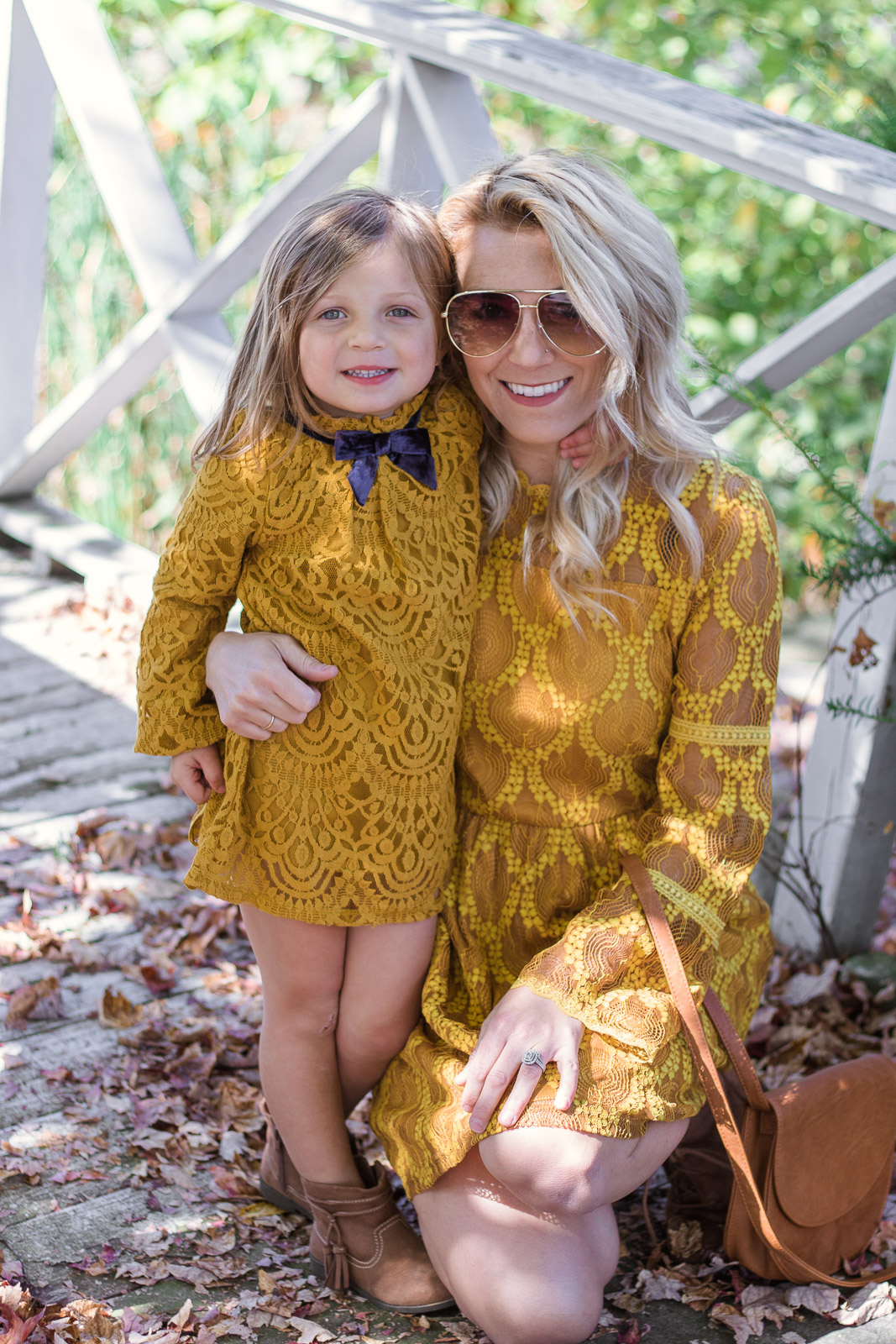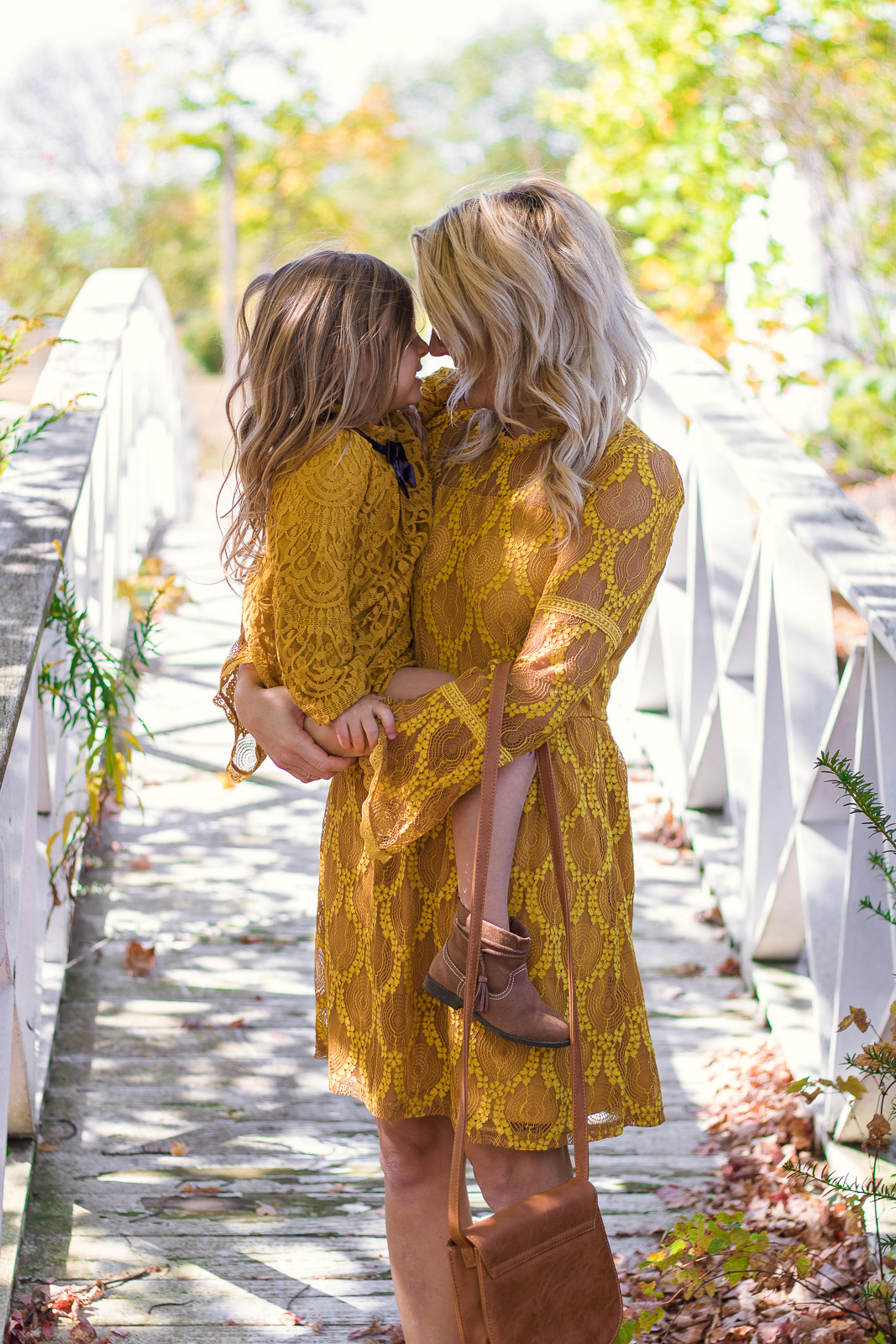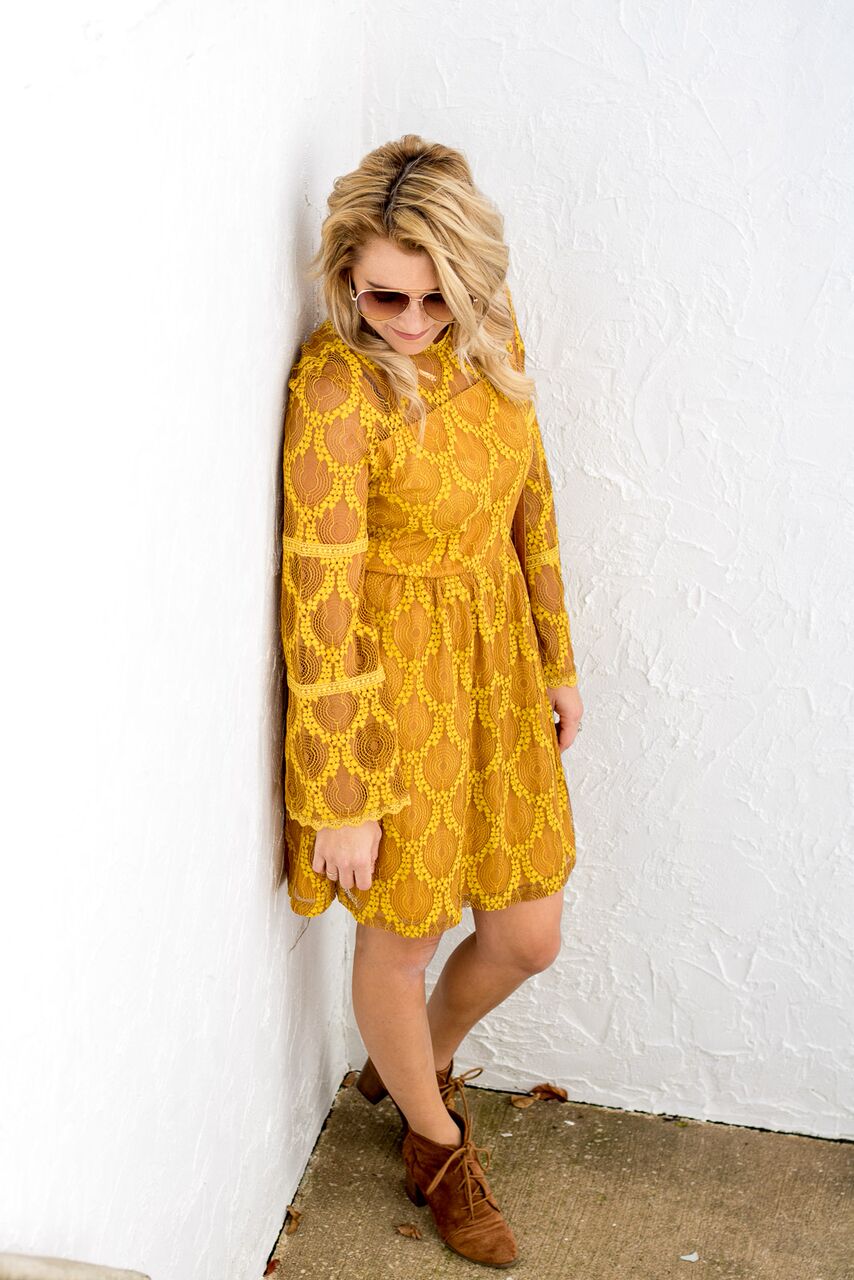 So what do you wear to Thanksgiving dinner? Sometimes I opt for sweatpants and and a baggy sweatshirt. Because let's be honest; I'll be shoving my face as if the world were to end the next day. But other times, I like to find cute outfits to wear, and bonus points if there's a way to coordinate with my little! Double bonus points if they're roomy and I can still eat to my little heart's desire.
I found these dresses at Target and thought they were perfect for Thanksgiving dinner. This color has been on repeat in my fall wardrobe and the lace was just calling to me. You can grab mine here and Miss P's here.
I'm super excited to be linking up with these ladies this week for the Trend Spin Link Up! If you need more Thanksgiving outfit inspiration, take a look at their blogs and the links below!
Walking in Memphis | The Fashion Canvas | Visions of Vogue | The Samantha Show
This week's featured bloggers are Jewelry N Jeans and Beautifully Candid! Add your link below to be featured next week!
Here is the linkup! Next week is flannel so start planning your outfits!