Kids Spring Style with OshKosh B'gosh
This post is sponsored by OshKosh B'Gosh; however, all thoughts and opinions expressed are my own.
I'm not sure how it's already the middle of April but there's nothing better than getting the kids outside when it's nice out. The weather has been beautiful over the past couple of weeks and we've been enjoying every second of it. If we can go outside, we do. I love to watch the kids run around and enjoy the innocence of childhood.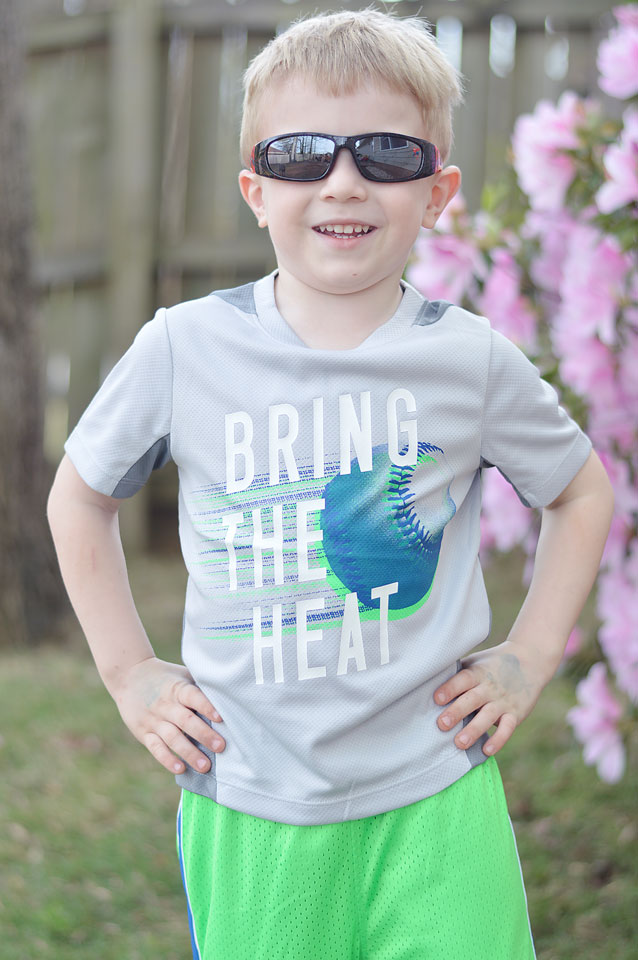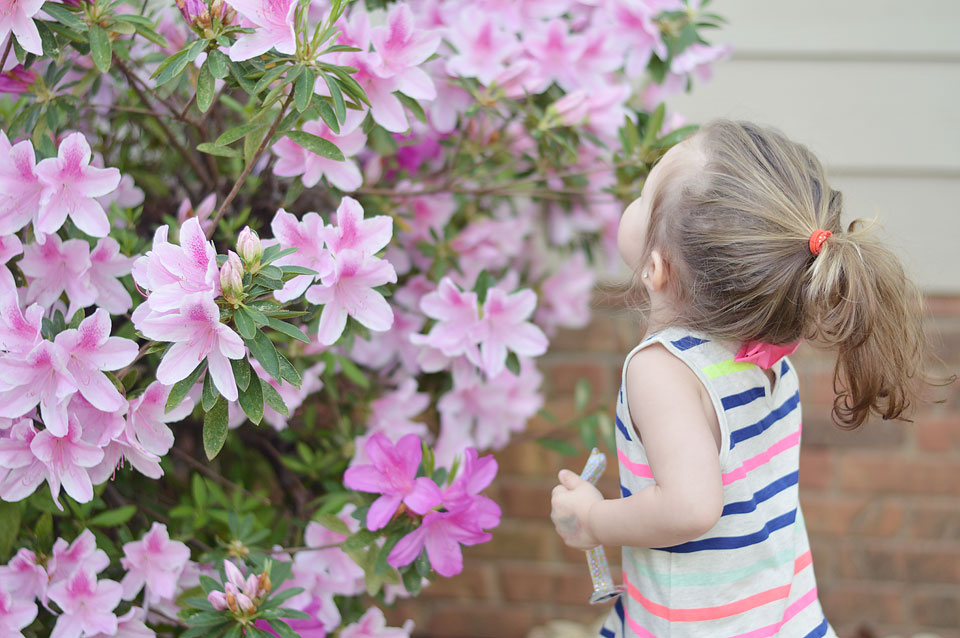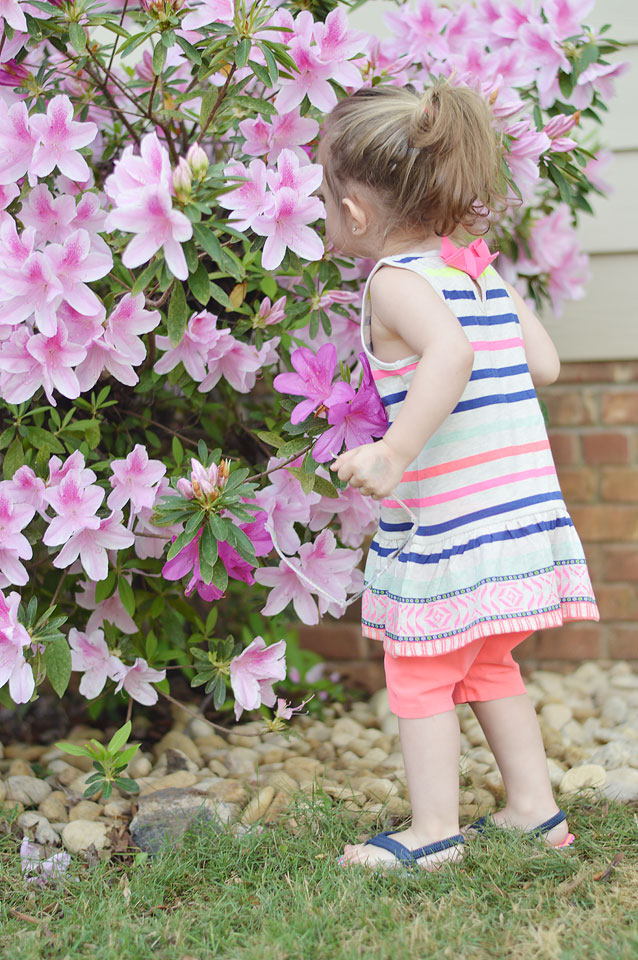 Although the kids had off for Spring Break, we decided to skip taking a trip since we will be traveling for Memorial Weekend in May. Our family friends live on a lake near Charlotte and it's always a giant party with people traveling from all over the country. We take out a double decker pontoon boat and just anchor the boat near a cove for the day. Did I mention there's a slide from the top deck into the water? It's pretty sweet!
To prep for the spring season and our spring vacay, we took a trip to OshKosh B'gosh to get the kids some new clothes. I seriously lose all control when I go into that store… their stuff is the CUTEST! But I picked out 4 new outfits for each kid that they could mix and match and that would last us the spring season. I love that OshKosh offers interchangeable staple pieces… more bang for my buck!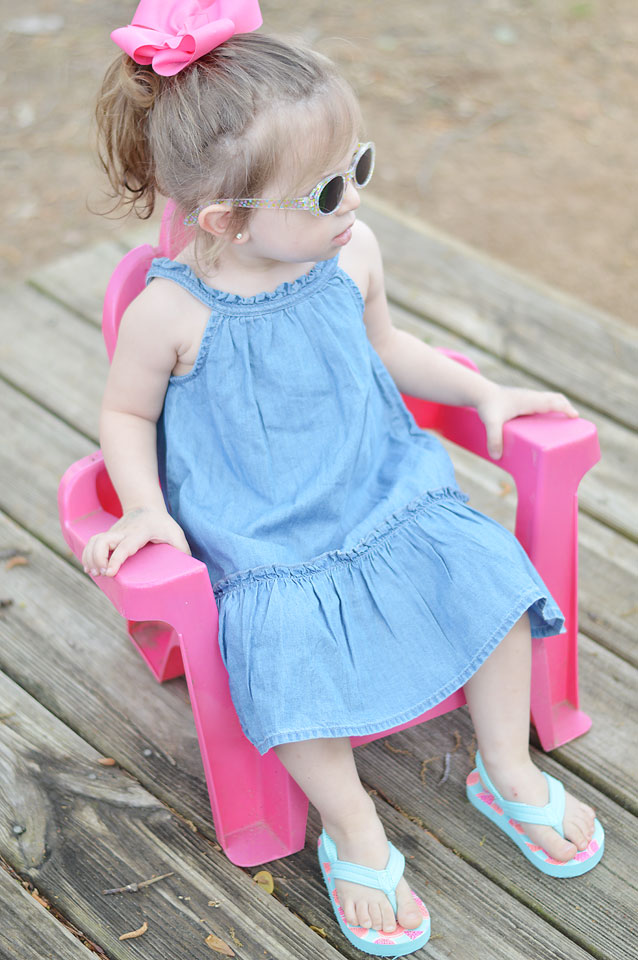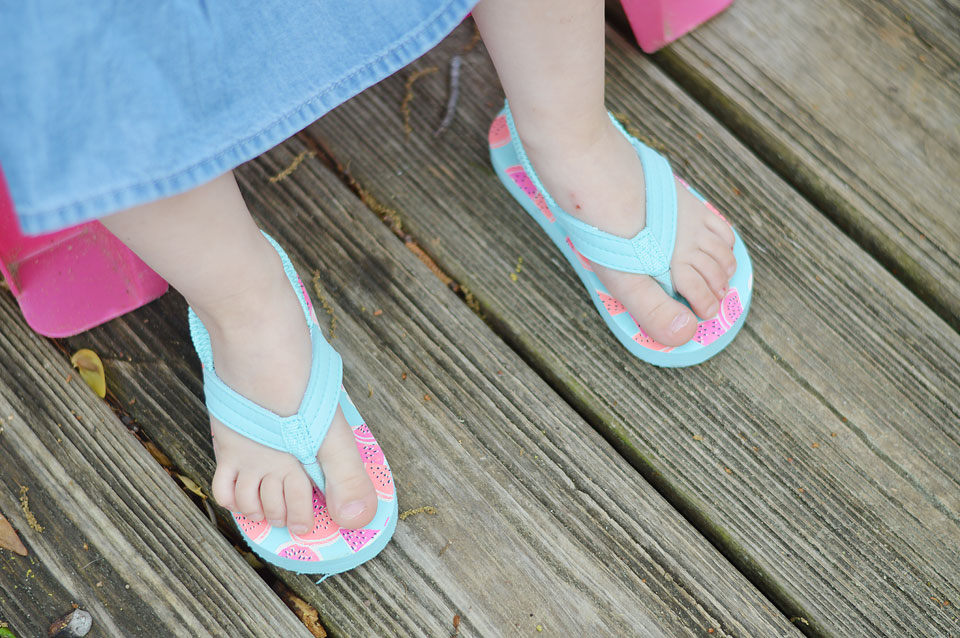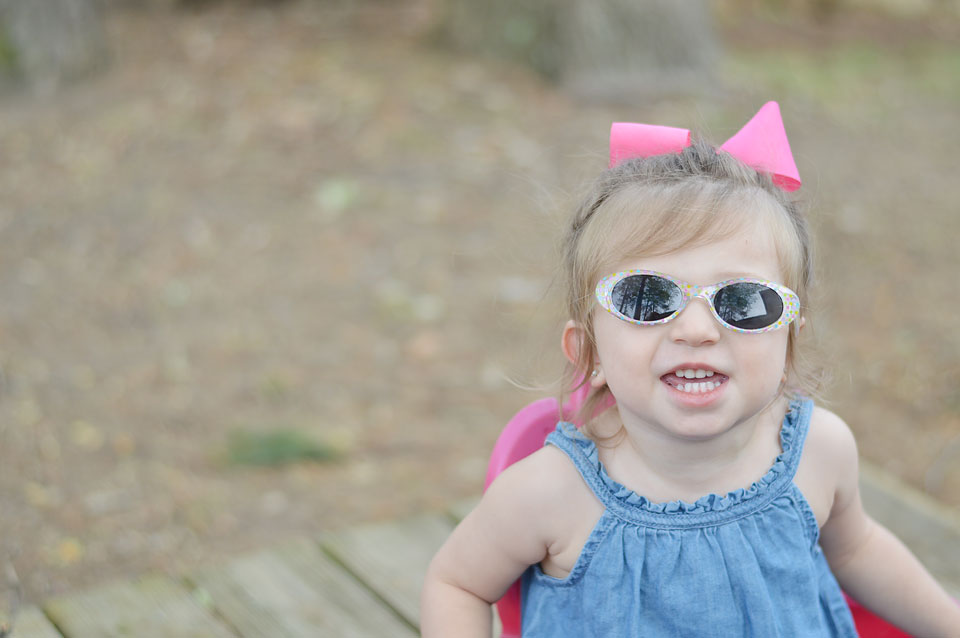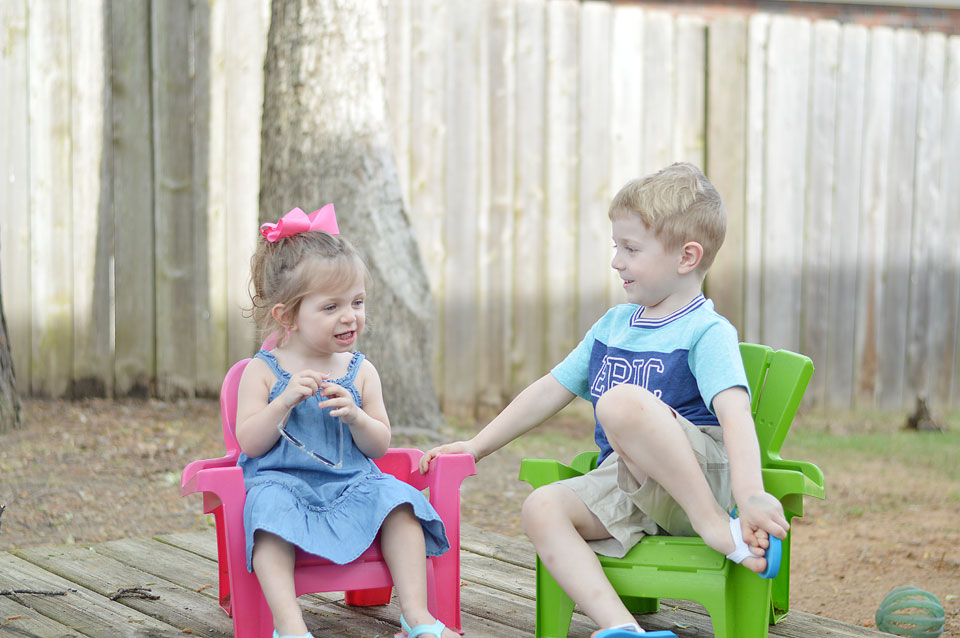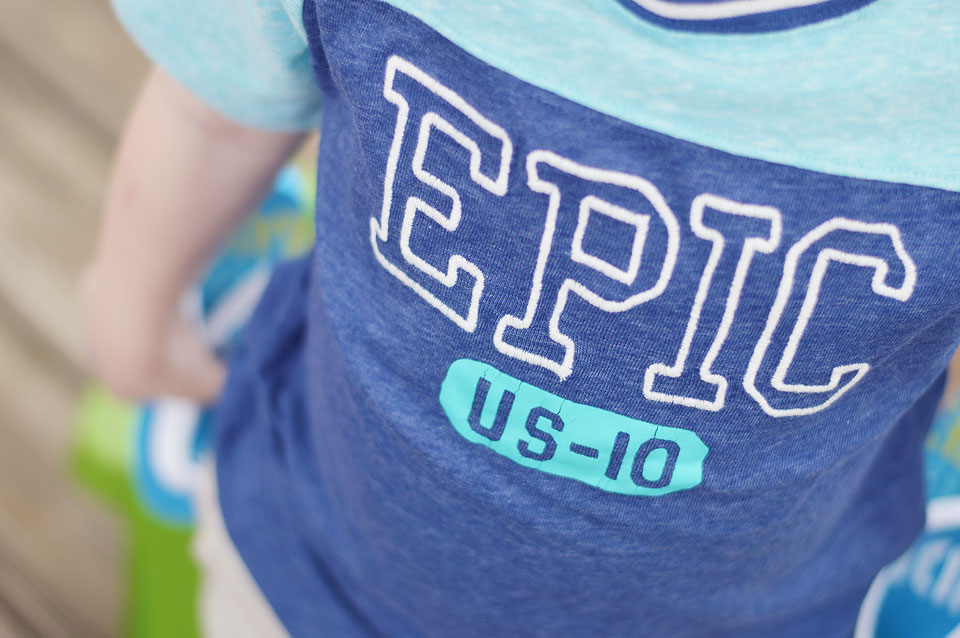 My son is all about the athletic wear and sometimes it's like pulling teeth to get him to wear anything else. But luckily, even the nicer pieces are still comfortable and breathable so he doesn't mind as much. My daughter isn't picky at all (yet) and loves everything from dresses to simple shorts than can be mixed with different tops and tanks.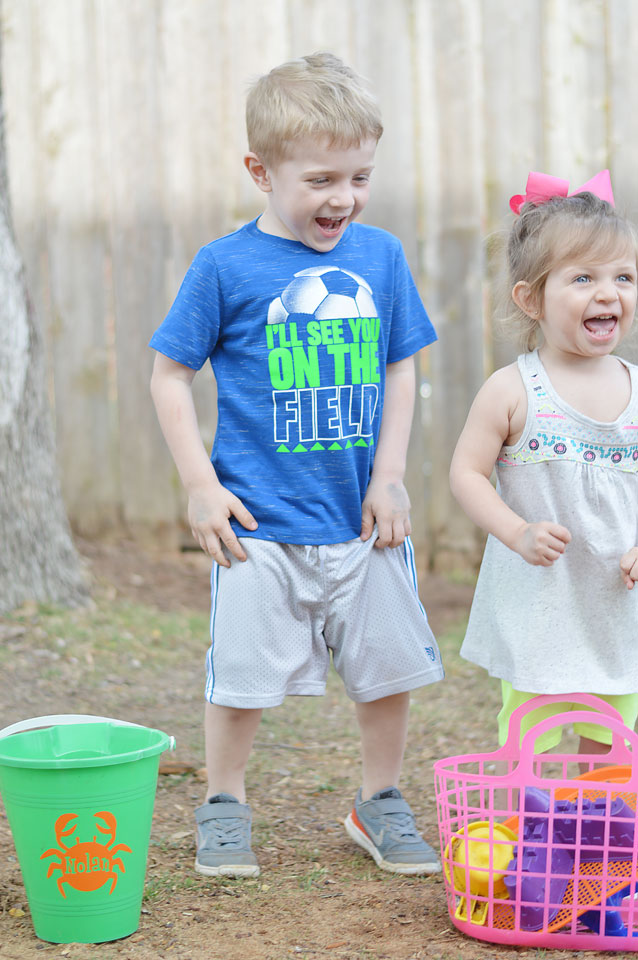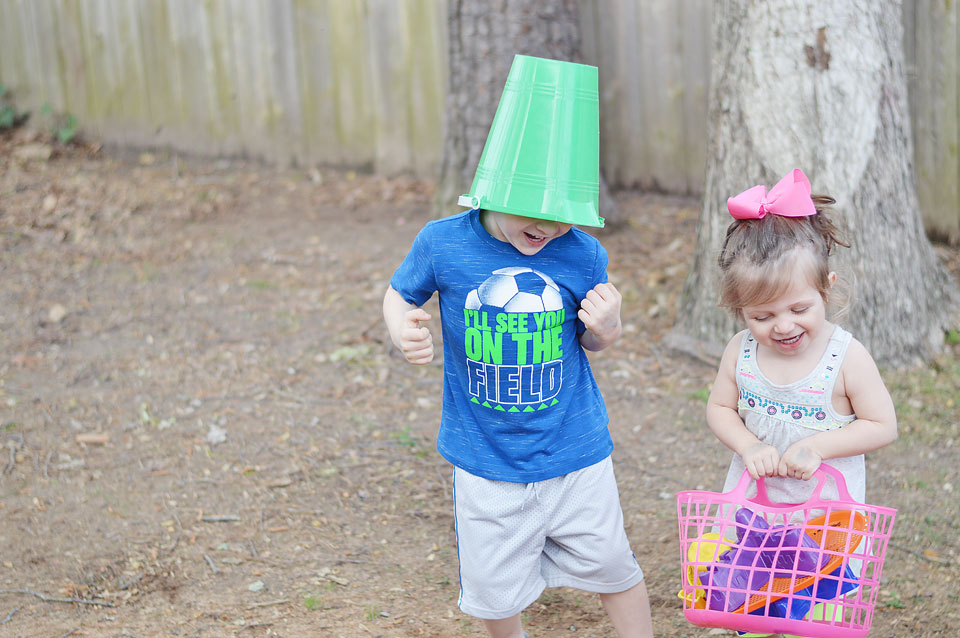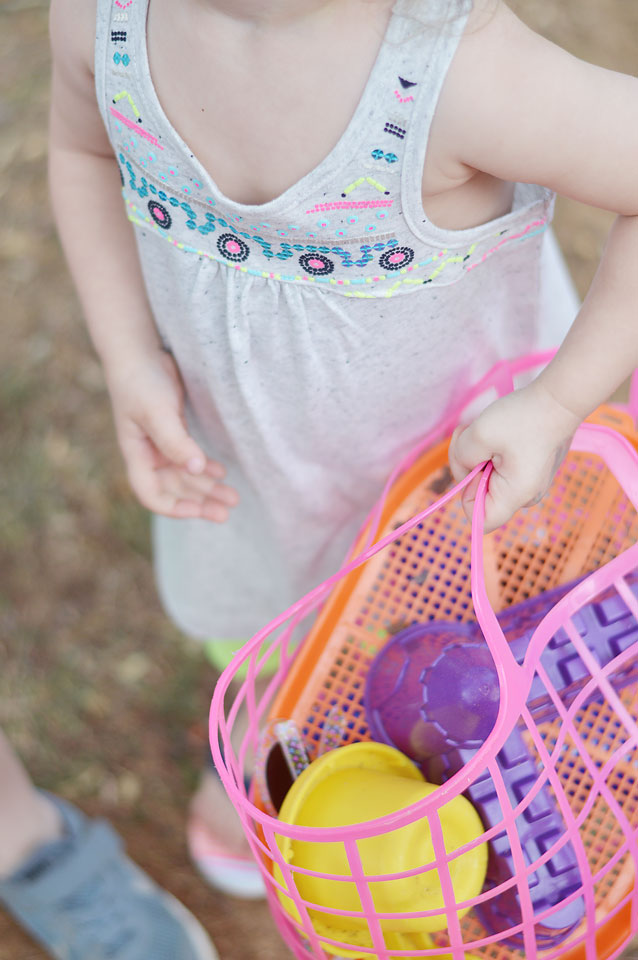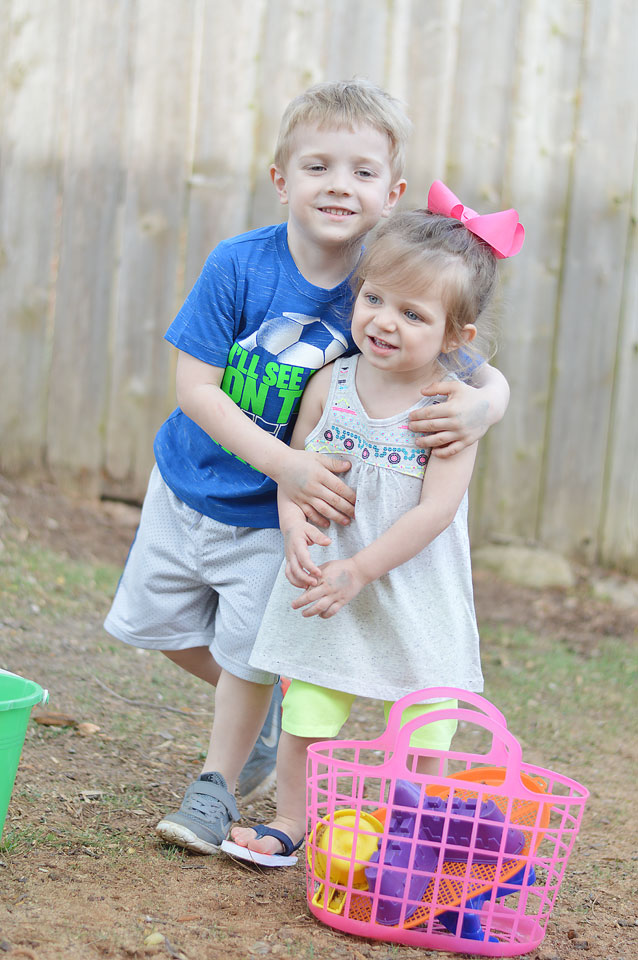 Here's what I put in their bags for spring/summer weekend trips:
Clothing: 1 day= 2 outfits; one to start the day in and one to change into when they get the first outfit dirty (almost always happens). I usually pack 1-2 pairs of pajamas for weekend trips since those can be worn more than once. If you're going to have access to a washer and dryer, you can always pack lighter.
Bathing suits: I always pack 1-2 bathing suits because you know that kids are sometimes picky on what they're wearing. I also make sure to pack a cover-up for my little lady and then a t-shirt for my son. I also like him to wear a sunscreen shirt when he's swimming for extra protection. Don't forget to bring dry clothes to the beach/pool/boat so they can change when they're done swimming. No one wants a wet butt in their car!
Sunscreen. Lots of it. Duh.
Flip flops for easy on and off + tennis shoes in case we go anywhere that requires walking or they want to run around somewhere.
Beach towels.
Floaties/life preservers.
Underwear/diapers + wipes. If I'm staying for an extended time I usually just buy diapers once I get to the location but if it's just a weekend, I just pack a sleeve of them.
Sunglasses.
Beach toys.
Toothpaste and toothbrushes.
iPads for the car/bedtime.
Medicine for allergies, pain relief, fever, belly ache, etc… you never know what you'll need when you're not at home!
Traveling with kids isn't always as bad as everyone makes it out to be. As long as you're prepared and don't set your expectations too high, you'll be just fine 🙂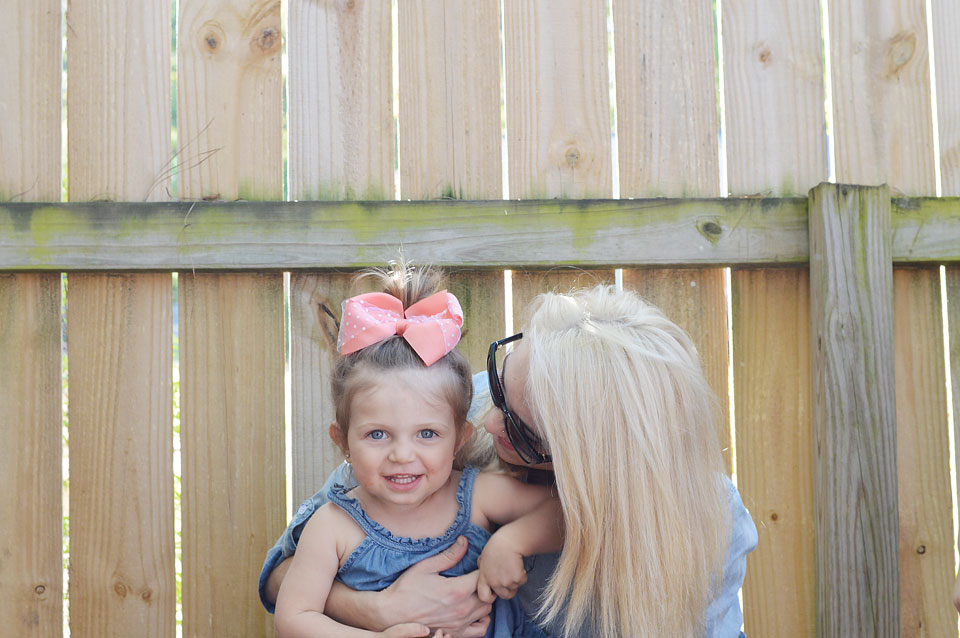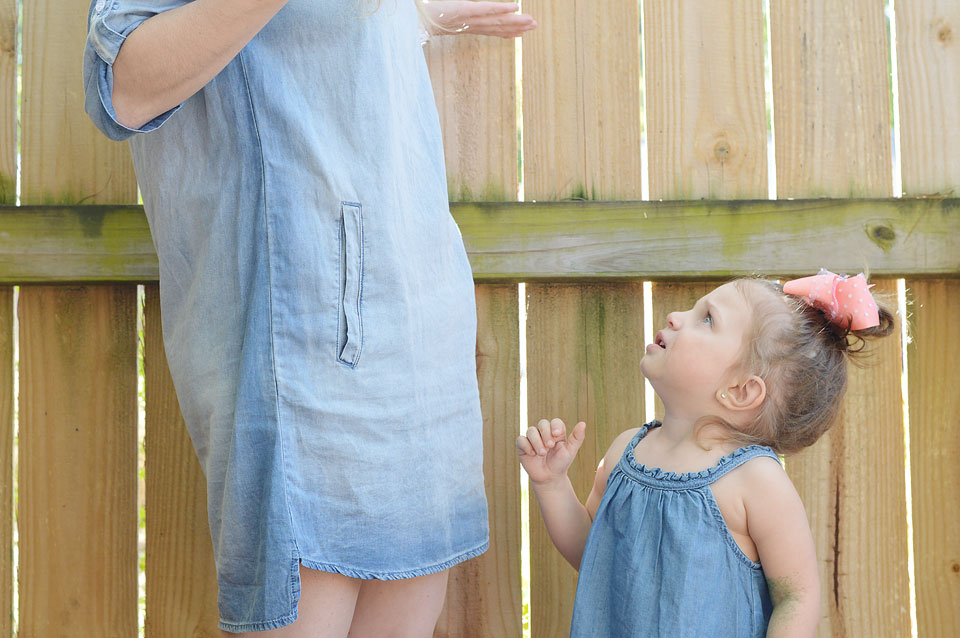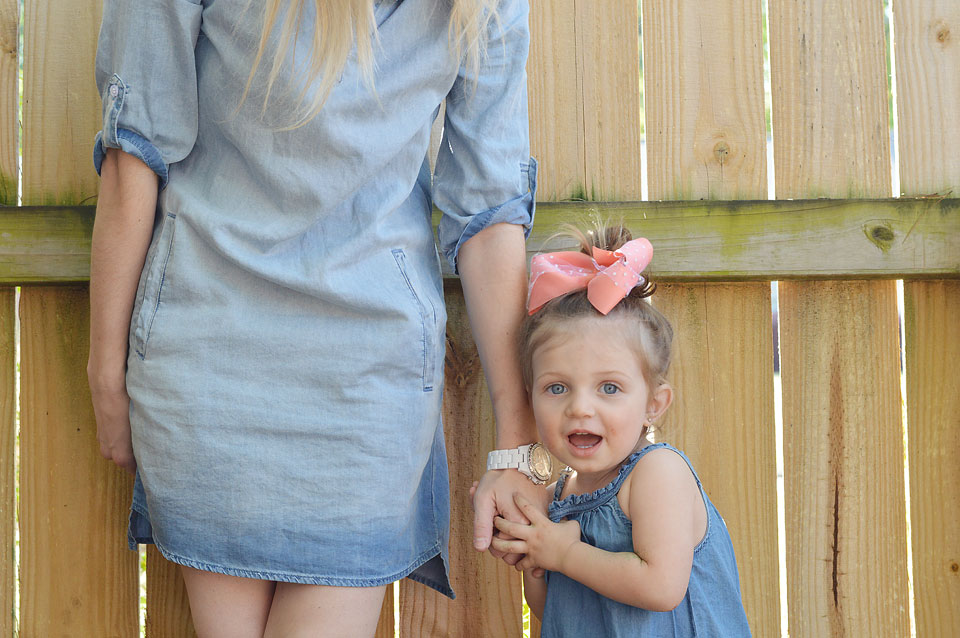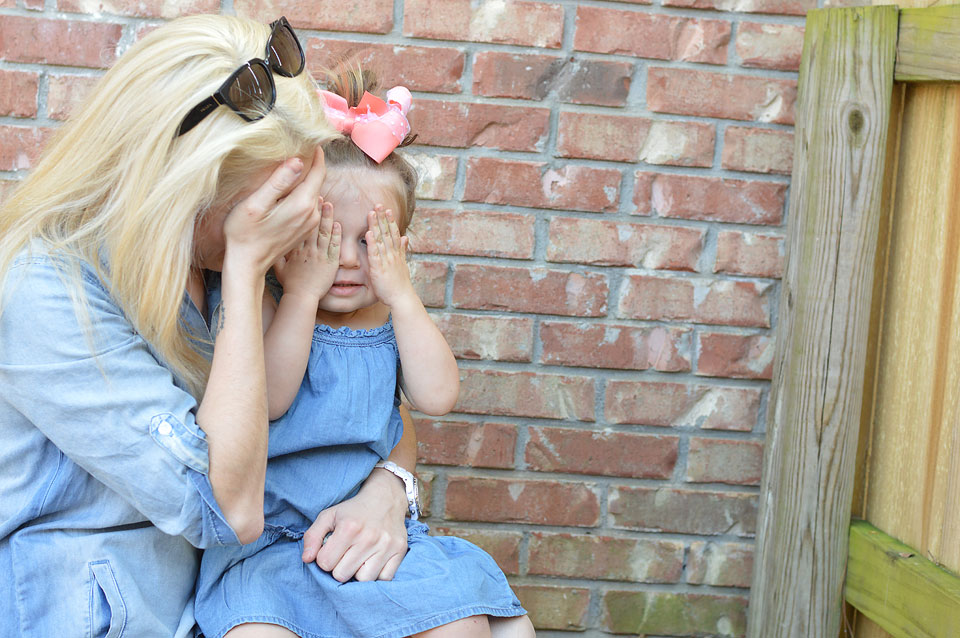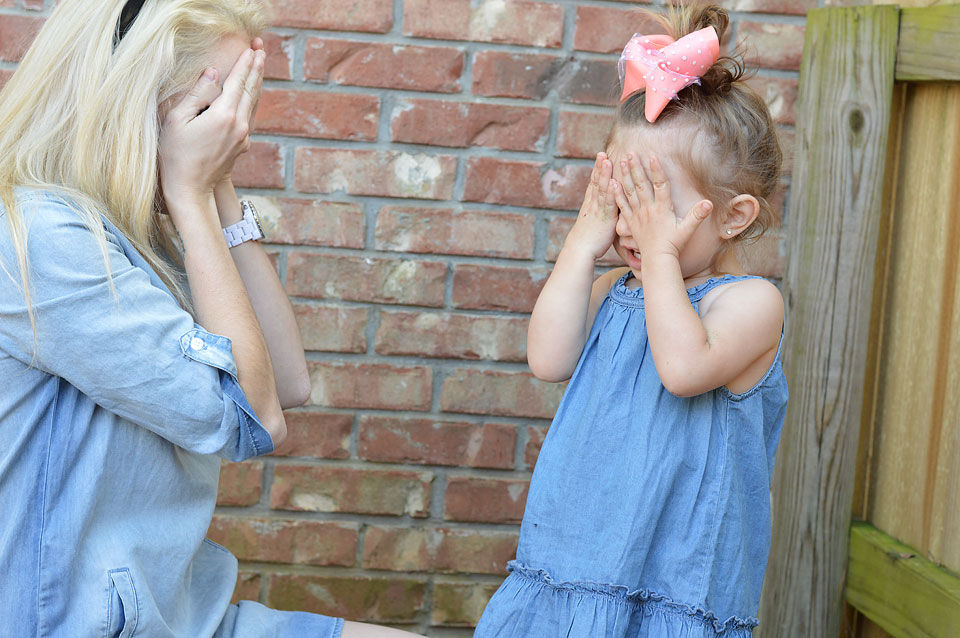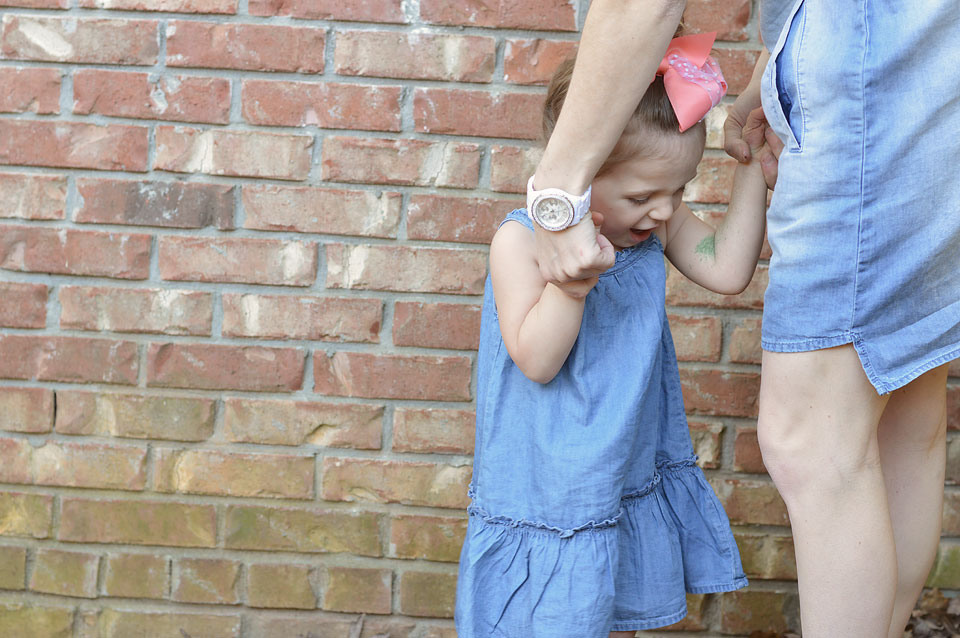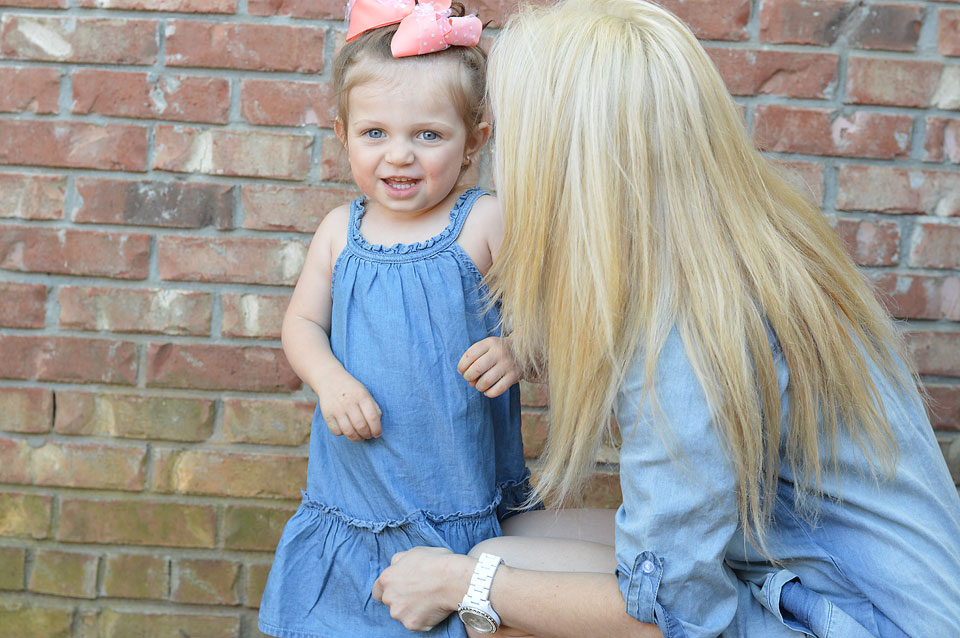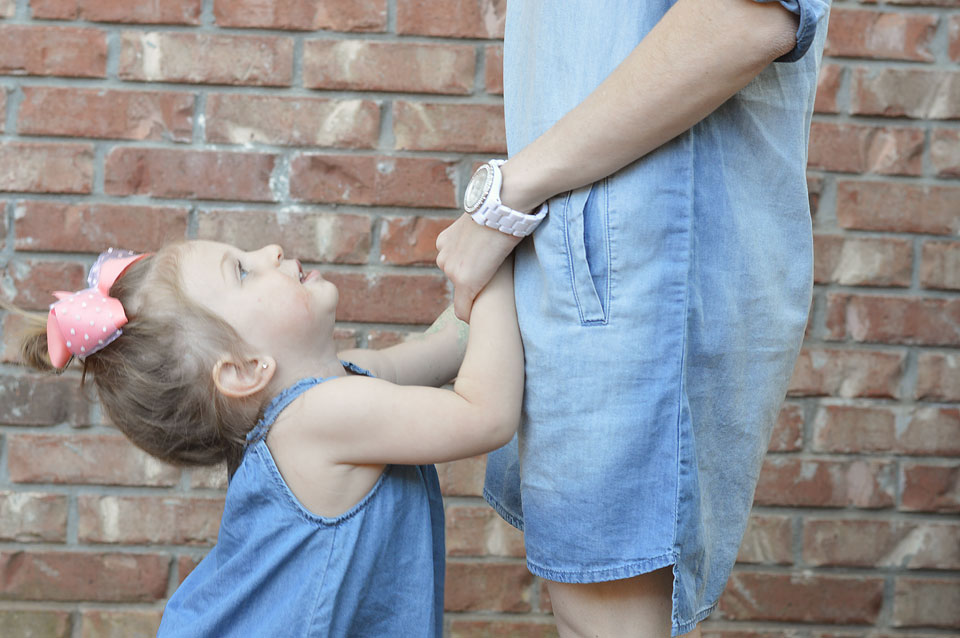 Need to get some new spring clothes for the kids? Click here to get 25% off your purchase of $30 or more! Use code SPRING16 online or head to your nearest store 🙂 Even better?! Enter to win a $50 gift card by entering the Rafflecopter below… good luck!
Have any tips when it comes to packing for weekend getaways? Share them below!