36 hours in Duck, North Carolina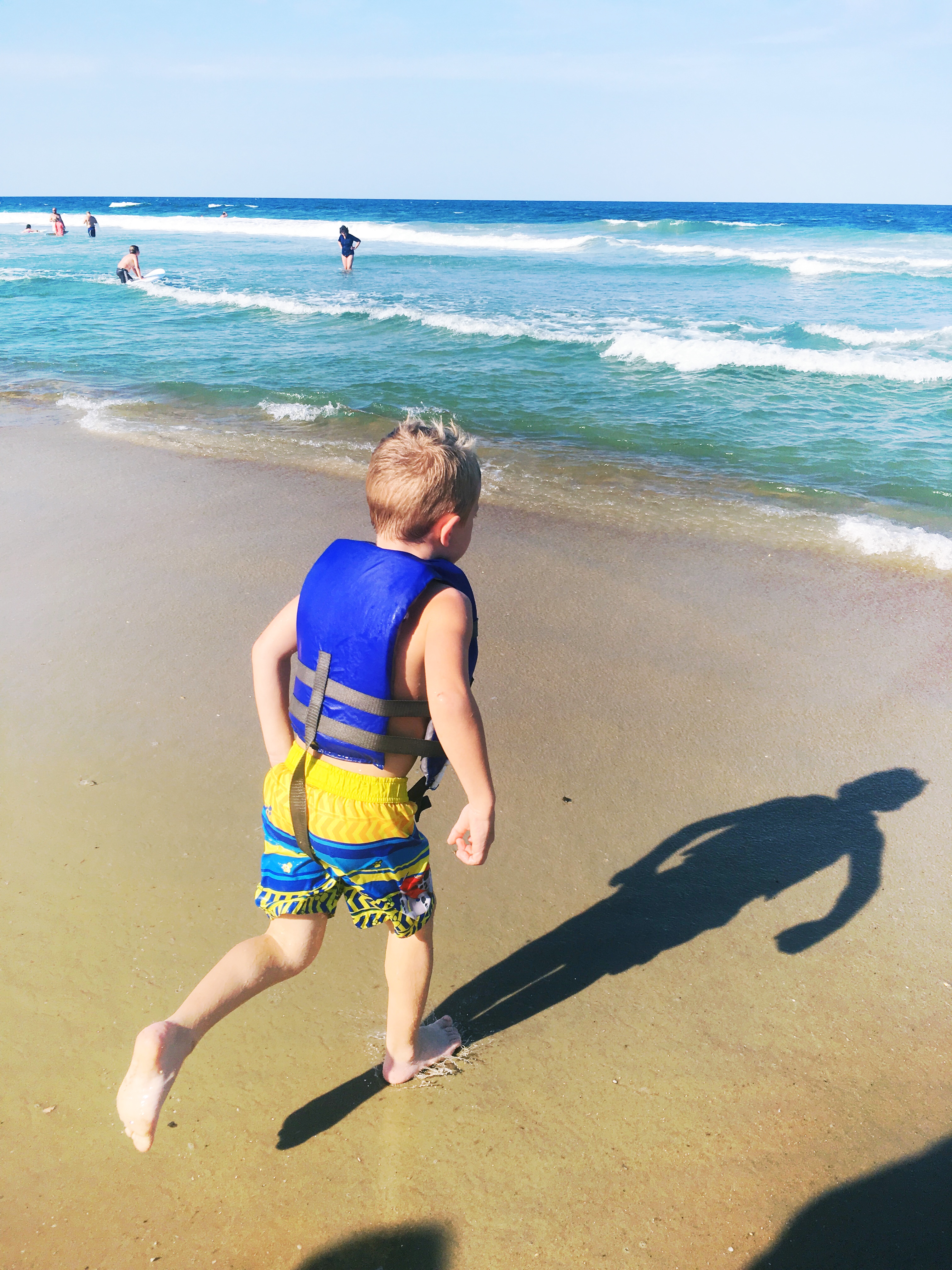 Well this weekend was a whirlwind, that's for sure! Zach called me Thursday night and suggested going to the beach for the weekend since his family was wrapping up their vacation. You don't have to ask me twice… beach=me there. I was a little nervous to drive that long of a distance by myself with the kids but where there's a will, there's a way, right? I packed our bags and set my alarm for 6 a.m.
Well my body had other plans and I was wide awake at 3 am. I laid there and tried to go back to sleep but couldn't so decided what the heck, might as well shower and get a move on. Okay semi-bad idea. We left at 4:30 a.m. and it was SO hard to 1) see and 2) stay awake. But I did it. I made it to D.C around 10 a.m, snagged my husband, and we finished the drive to Duck.
Major traffic and my poor babies had been in the car for almost 10 hours and awake since 4:30 a.m. So when we finally made it, it was time for the beach and some beers! 36 hours in Duck, North Carolina…commence!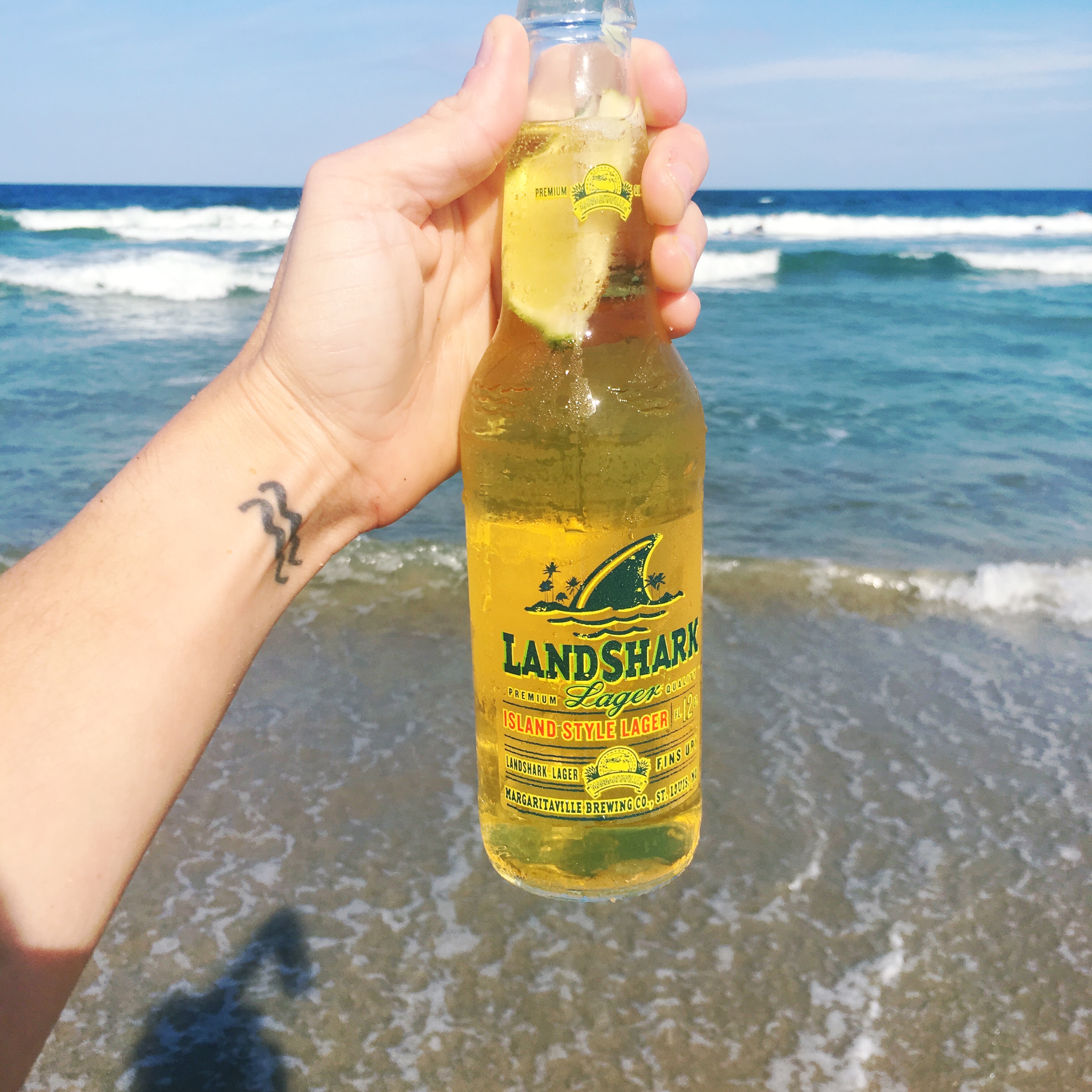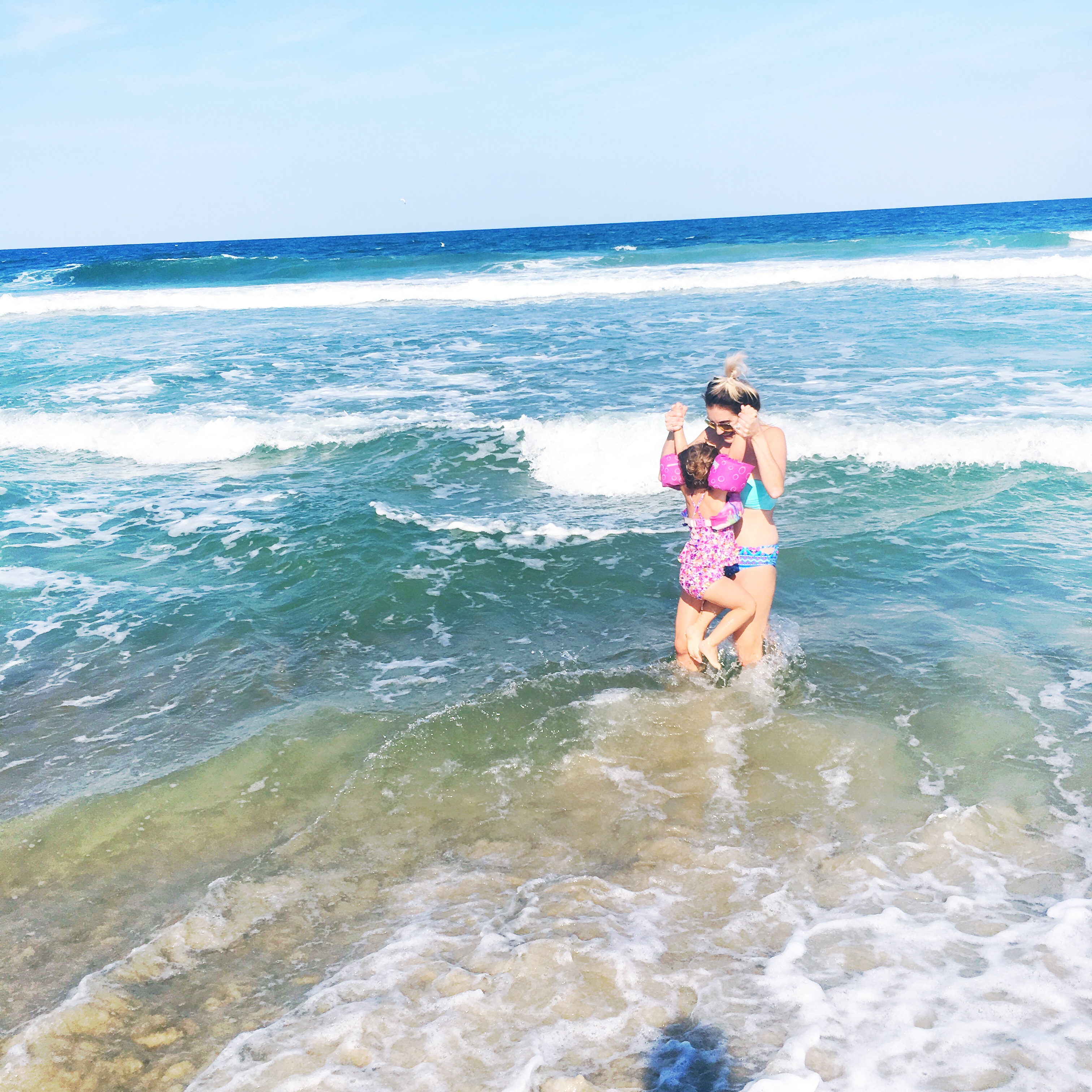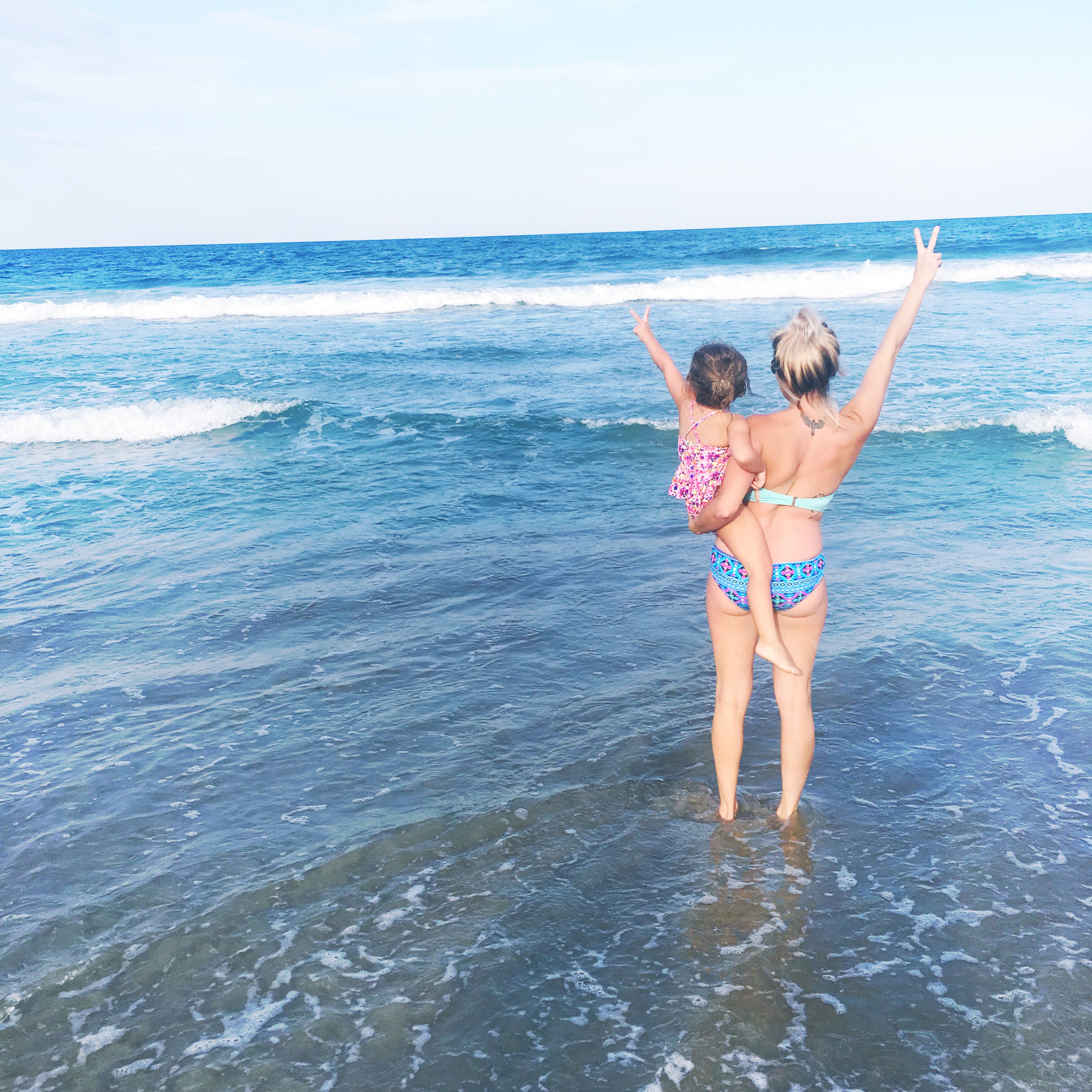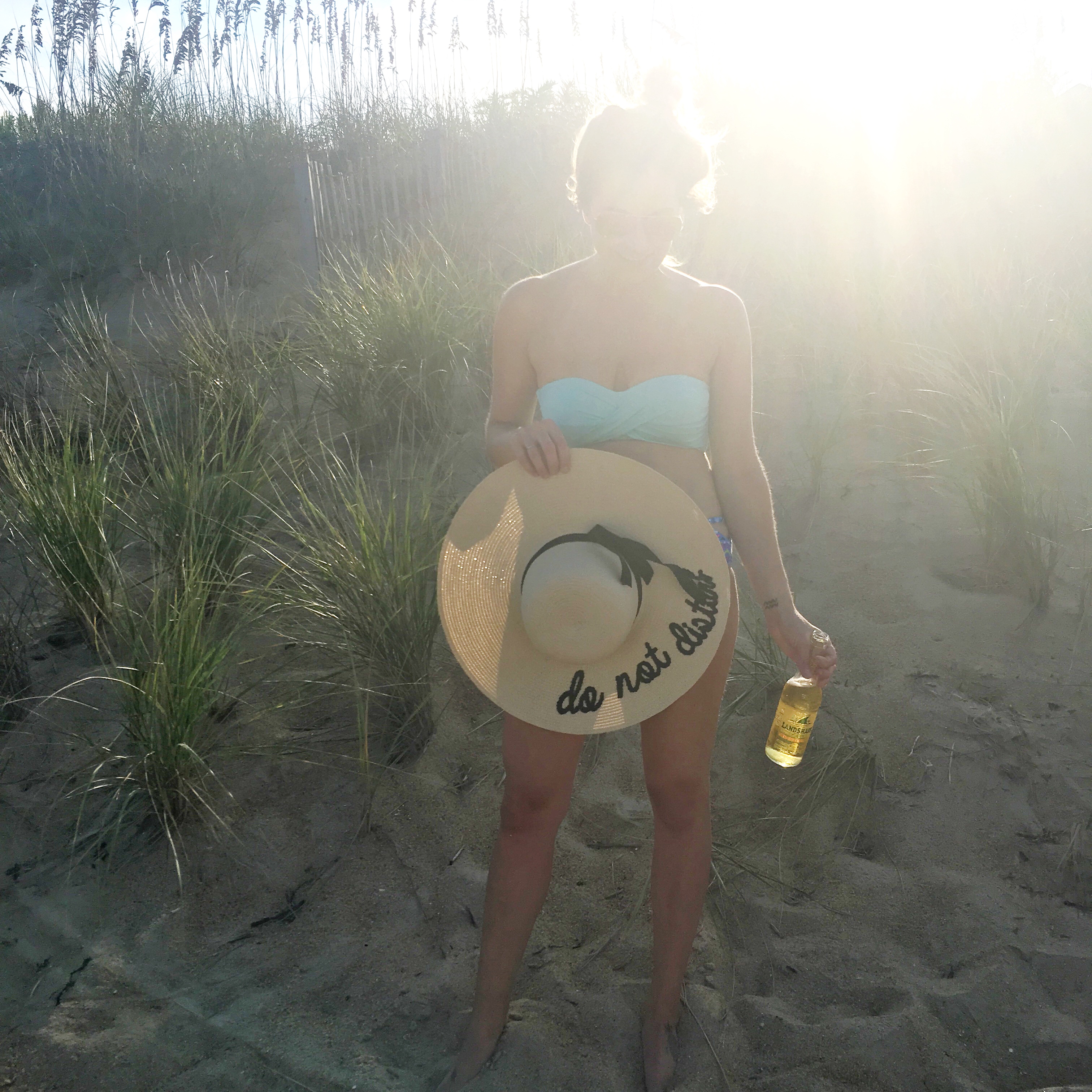 Saturday morning we woke up for a full day of fun in the sun. Of course the kids were ready to go first thing but we sat at the pool for a little until everyone was ready to head to the beach. And then, it was hours of body surging, boogie boarding, sand castle building, beersbee, and cornhole! Seriously, the beach and ocean can do wonders for the soul.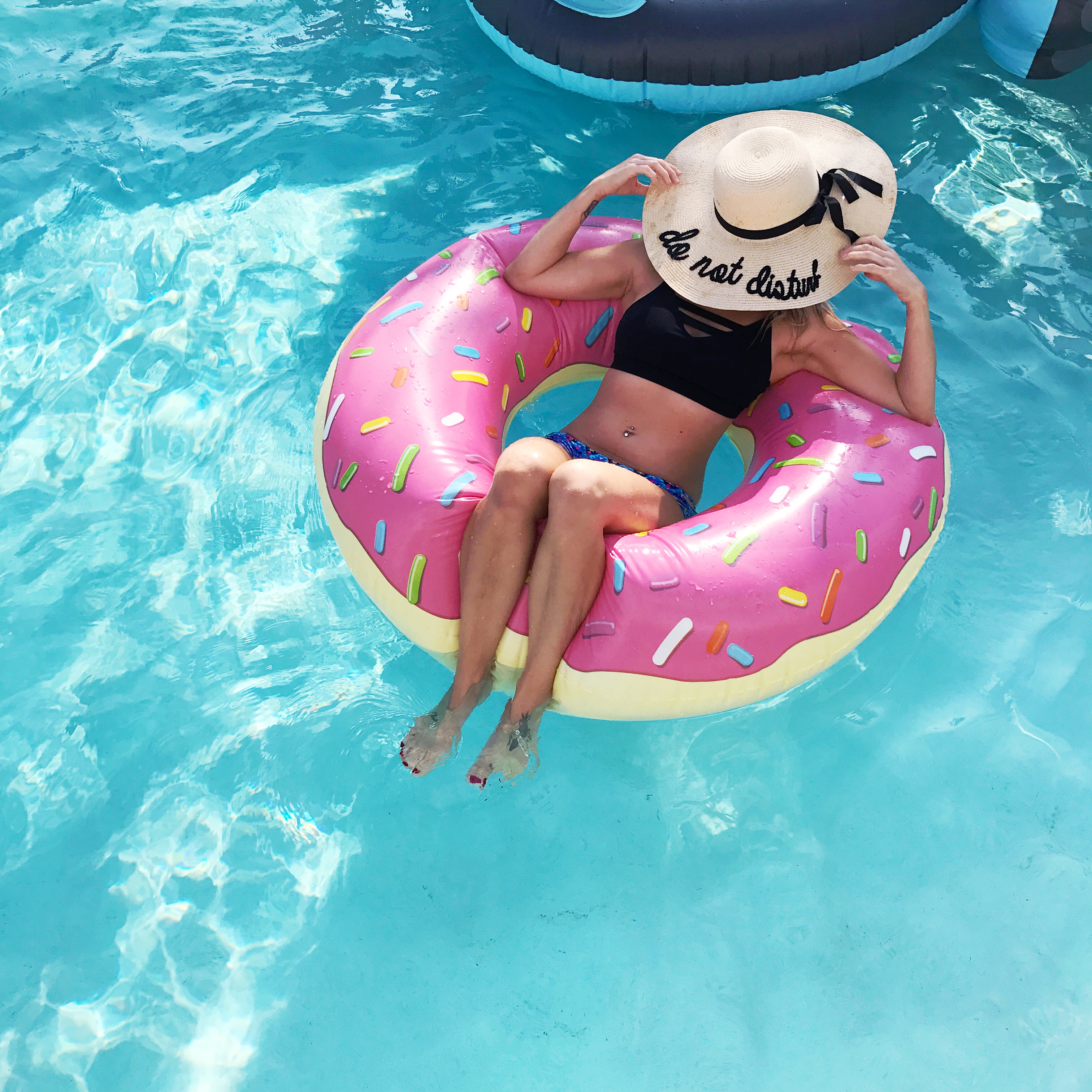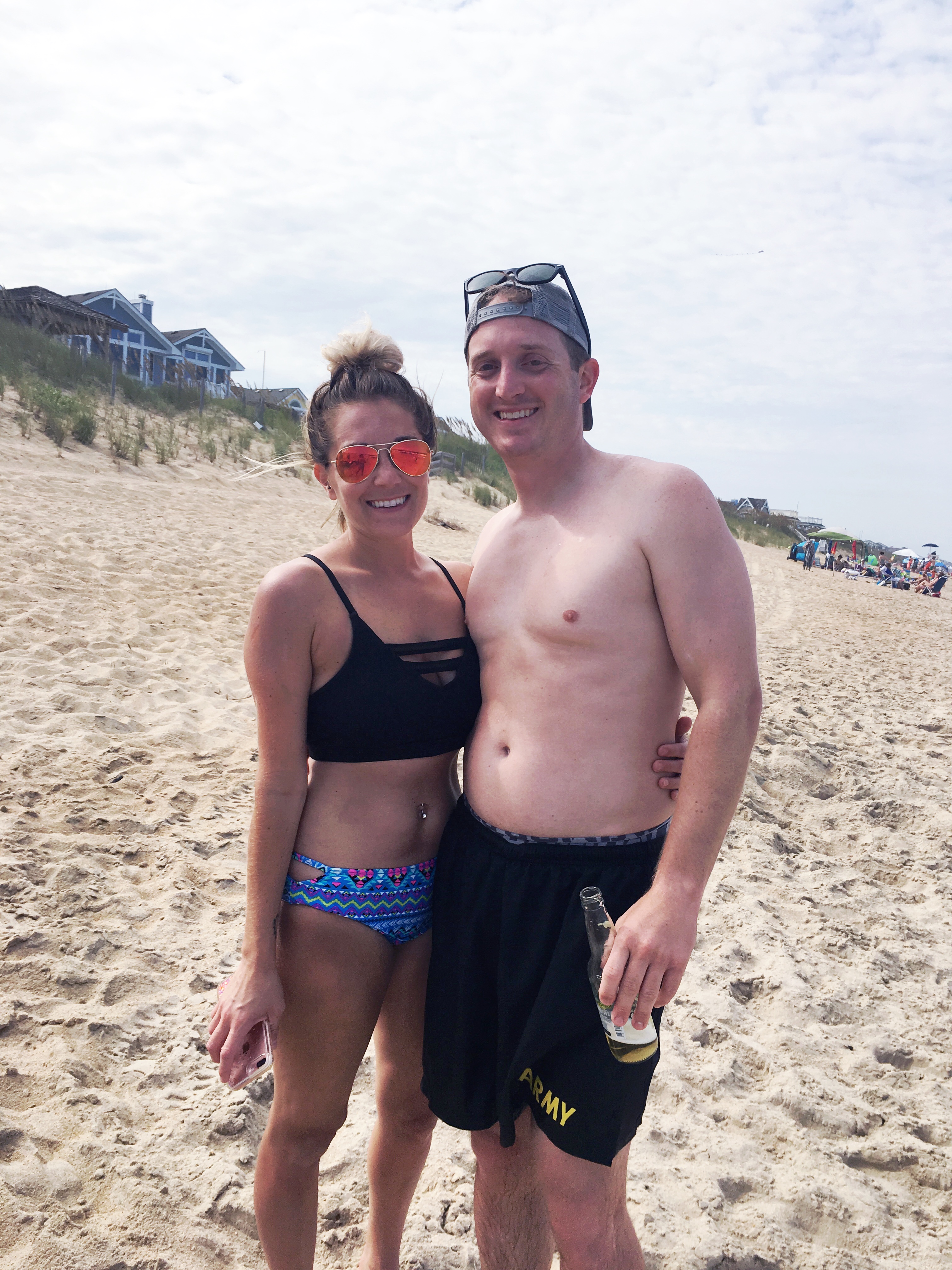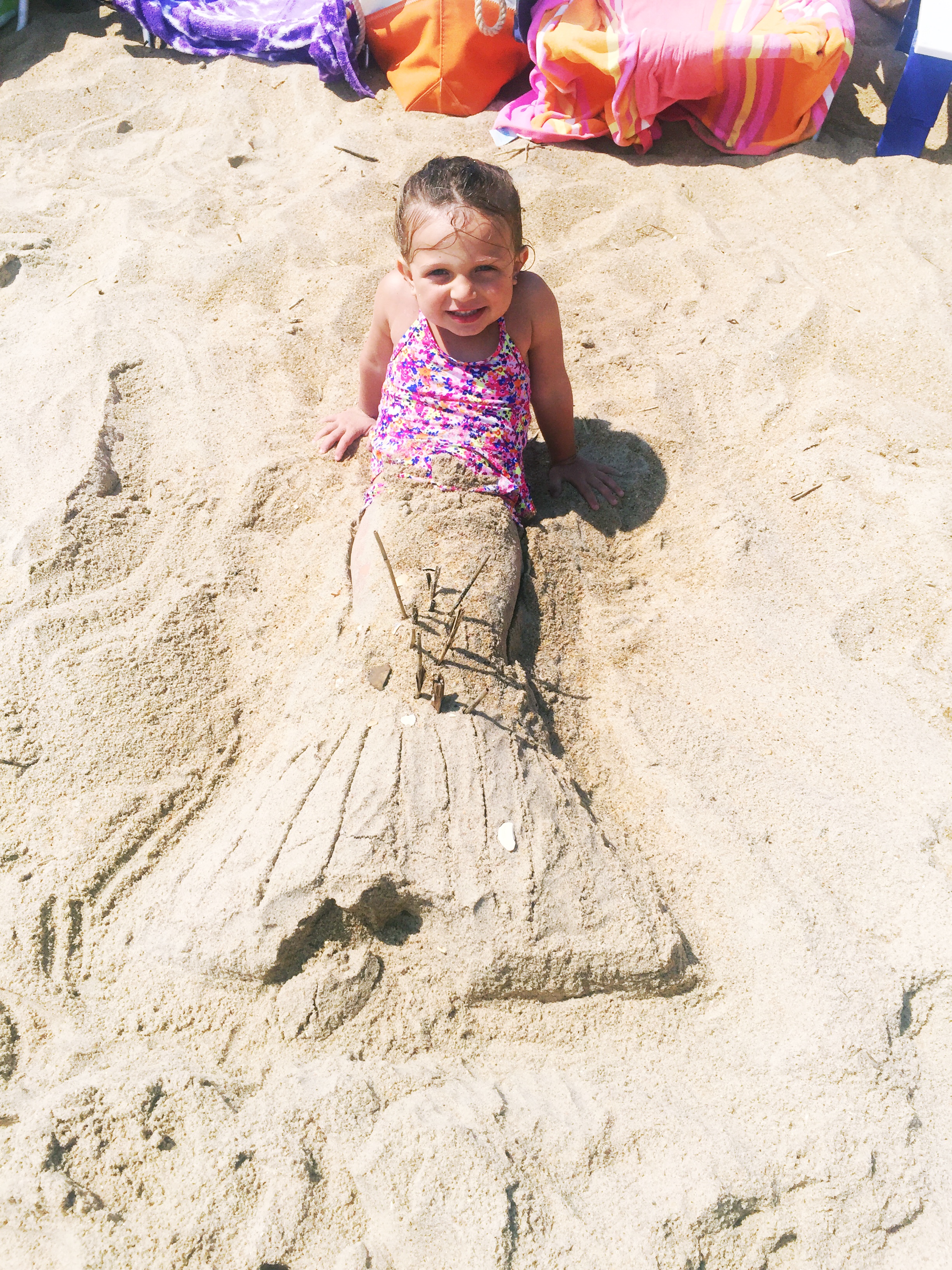 We headed up and showered for a few family photos on the beach. My poor babies had such bad sunburn, even though I was applying sunscreen on them like a mad woman. But I'm glad we snapped a few photos to frame for the new house.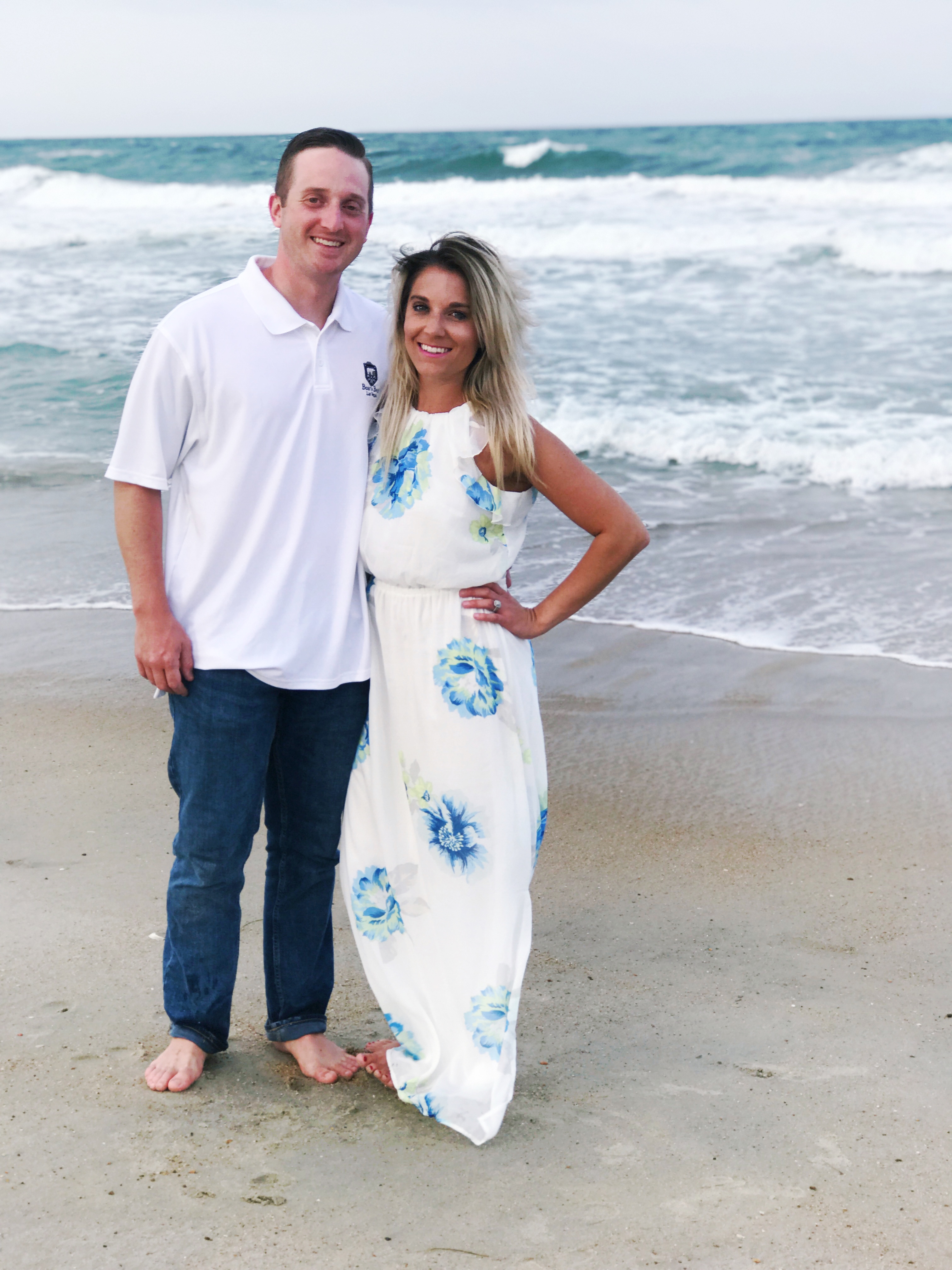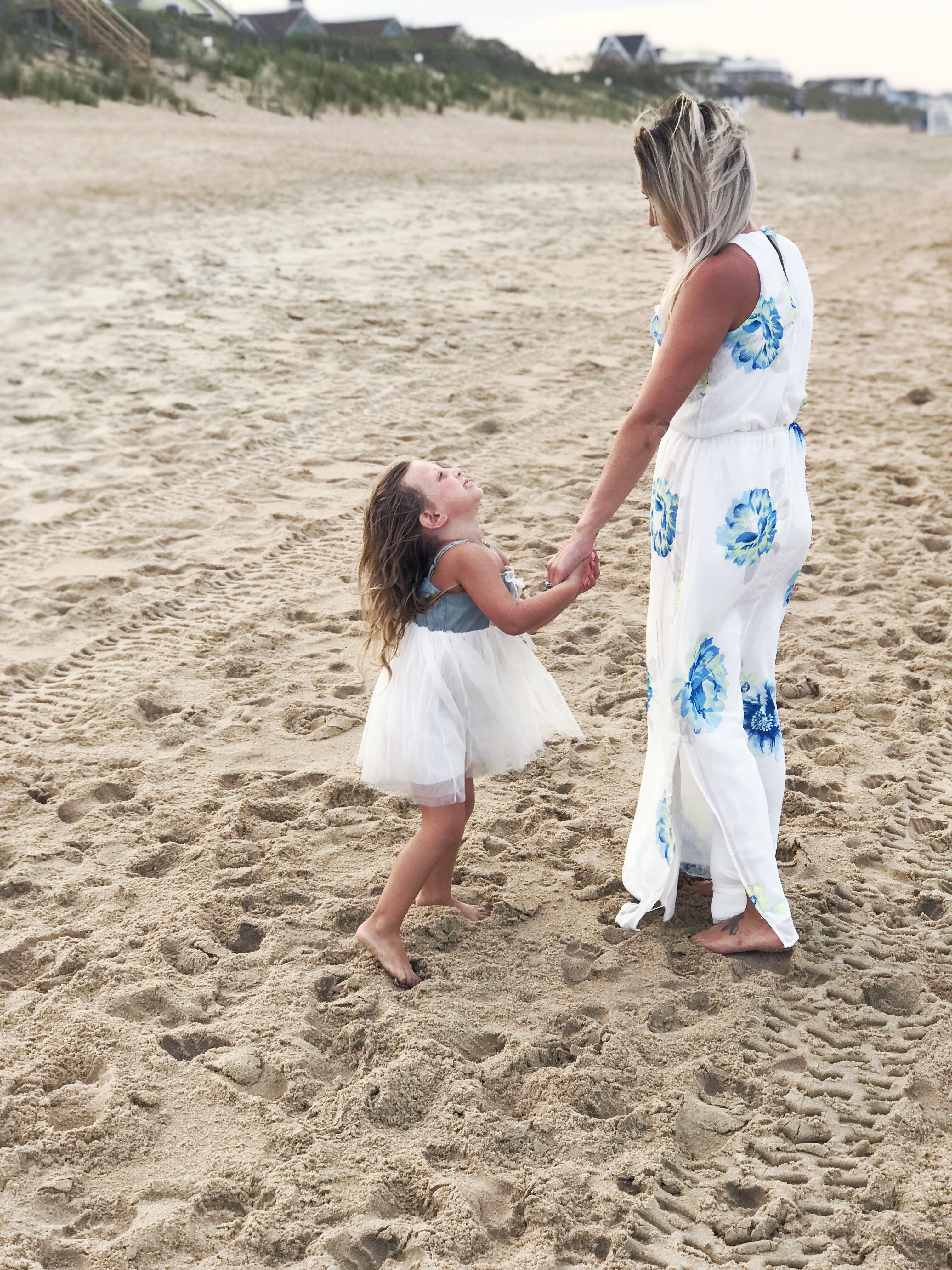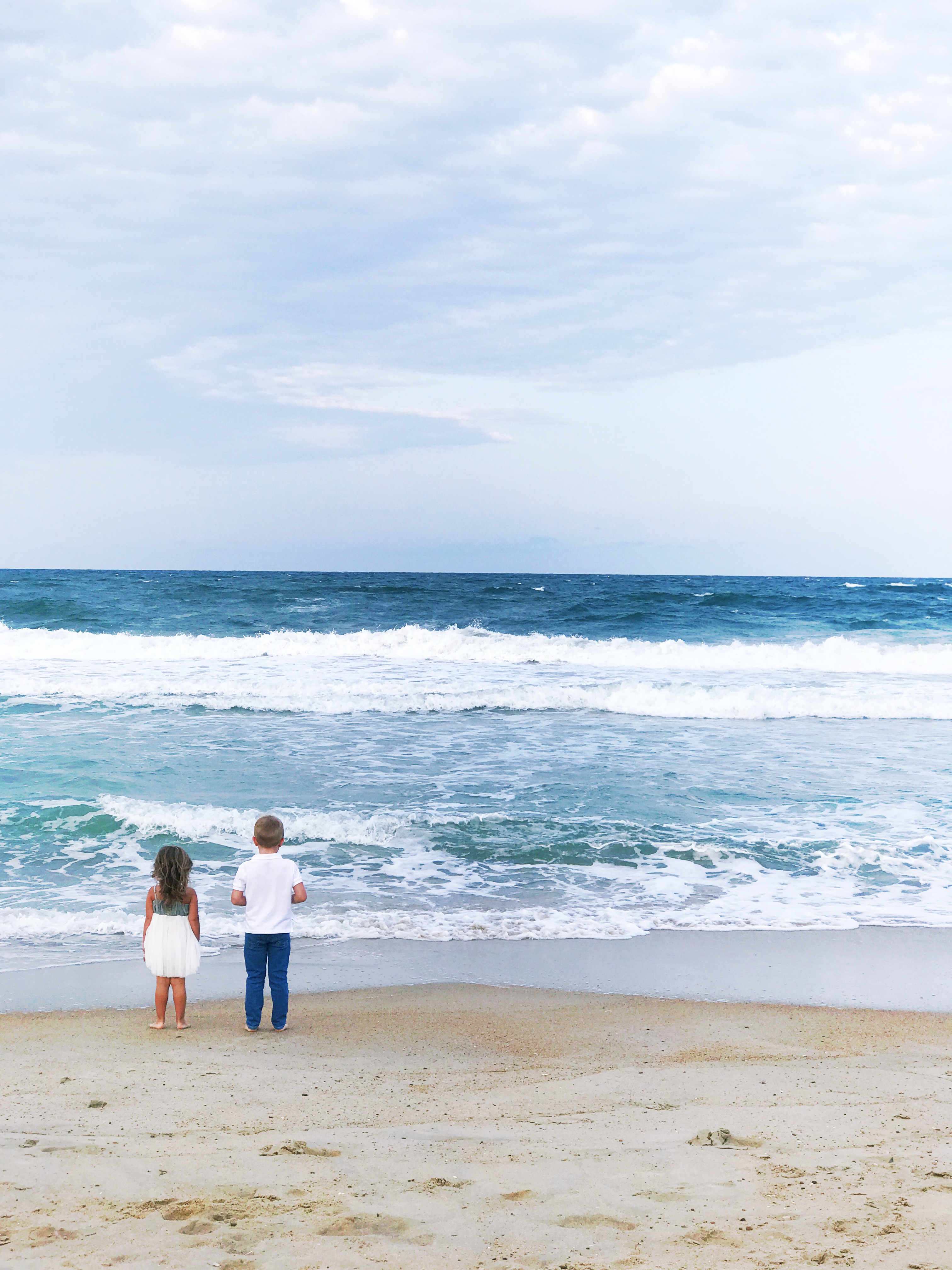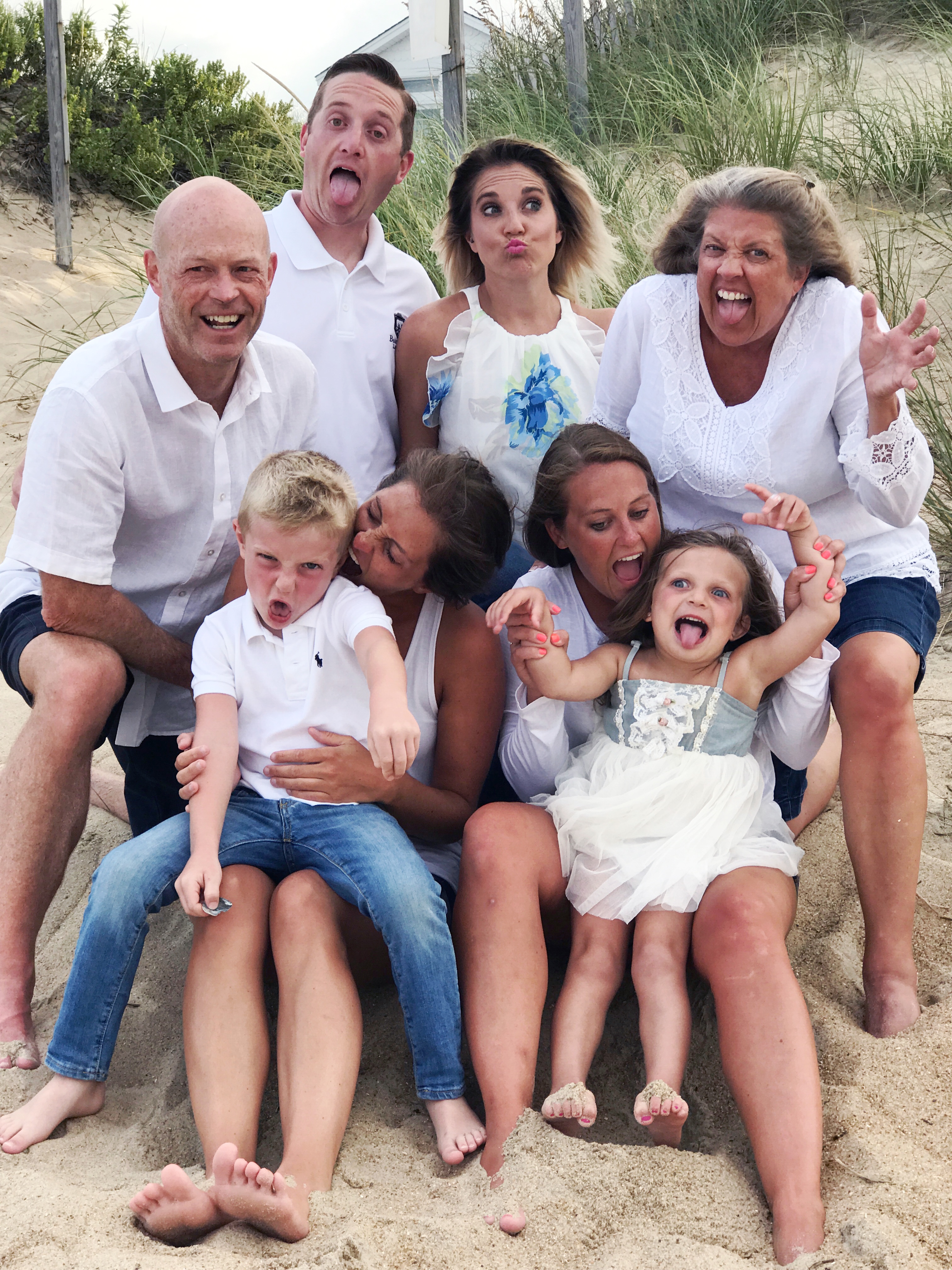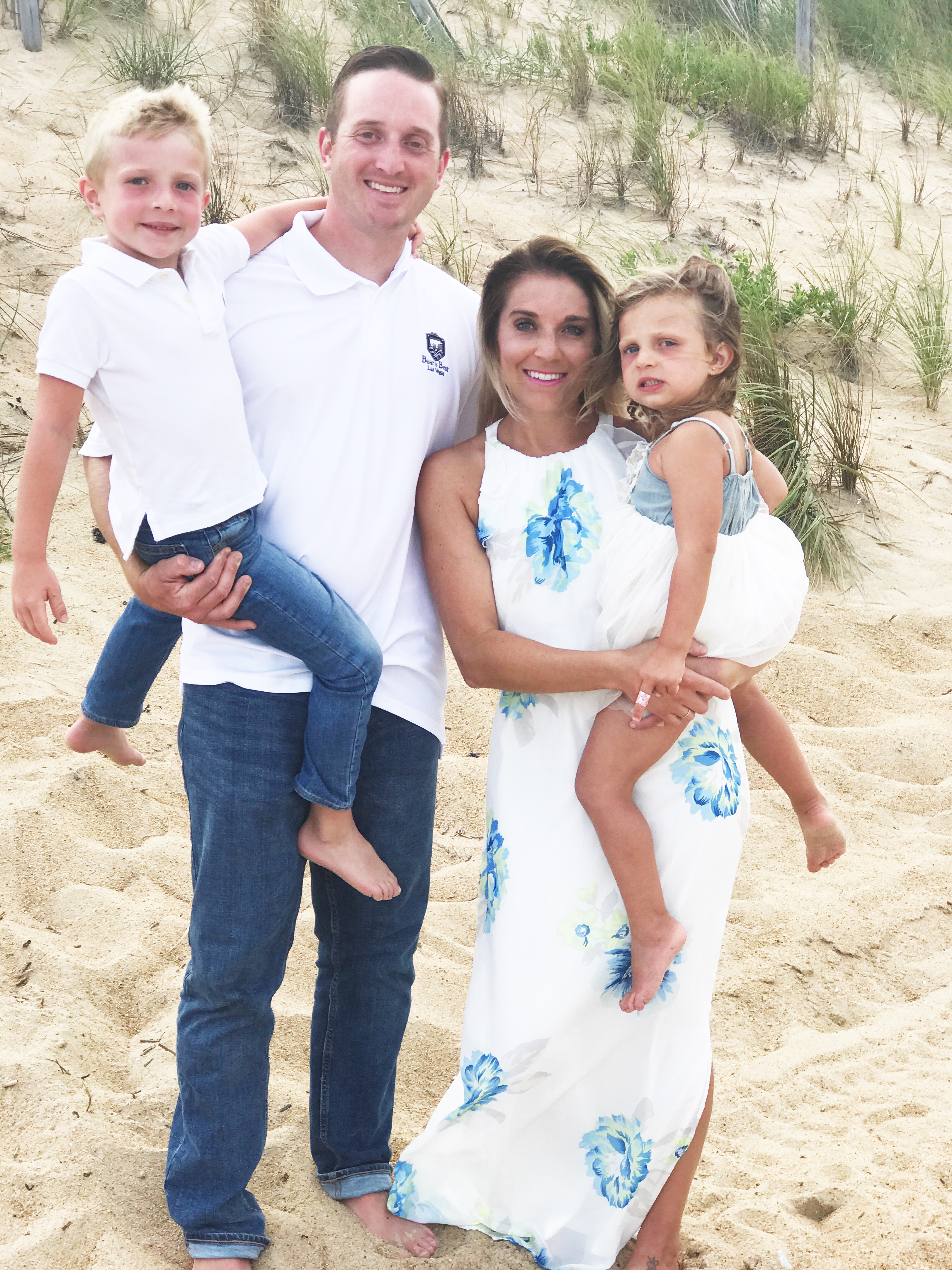 I hope to go back for a whole week next time but my kids had an absolute blast in the 36 hours we did have in Duck, North Carolina. We don't get to see my husband's family often so it was a real treat for everyone to be together. And of course, the kids haven't seen Daddy in a few weeks so they enjoyed the time with him too.
Until next time beach… thanks for the memories <3