How motherhood helped me find my personal style
Did your personal style change after having kids? Read more on how motherhood helped me find my personal style.
If you've been around these parts before, you know I'm a HUGE advocate for not giving up who you are as a person just because you're a mom. (And if you're new here, hi..welcome!)
Yes, your life changes tremendously when you have kids. And yes, sacrifices are made. But that doesn't mean you have to lose yourself in the process. Which I'll admit, is easier said than done.
People change with age and that's inevitable. People change even more when they have kids but that's because they are now taking care of another human life. They're learning to balance their new life and let me tell you, it's HARD. And it keeps changing as the kids get older and their needs change. They don't come with a manual and most of the time, we're in pure survival mode.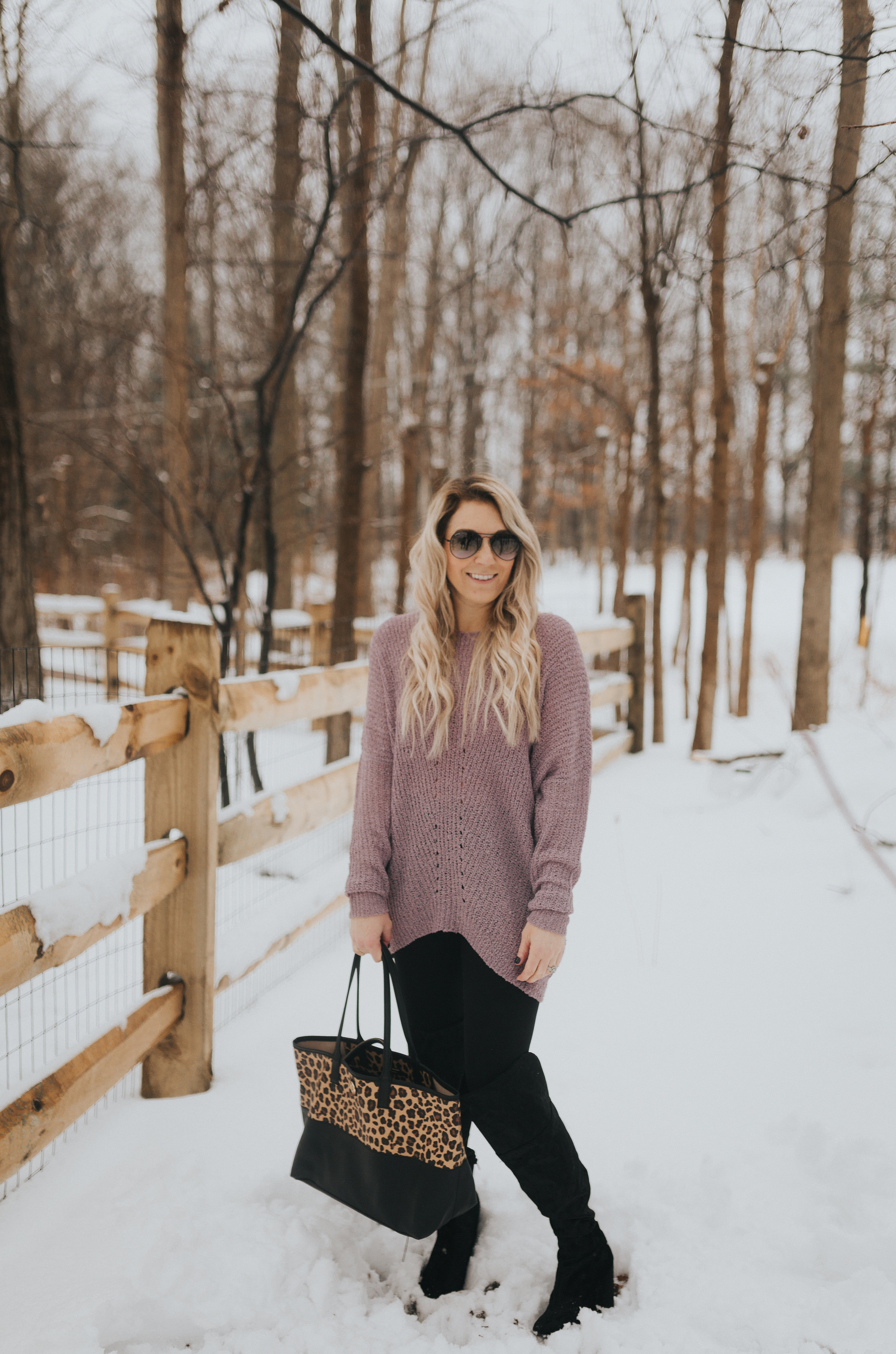 I fell in love with fashion AFTER having kids. In fact, motherhood helped me find my personal style.
Before, I would just buy clothes. Mostly whatever was on clearance (poor college kid). But after I had kids, I fell in love with fashion. It was something I could do for MYSELF and that made me feel like my own person. Crazy, I know.
My body changed after having kids but for the better. I was the smallest I had ever been and I gained this confidence I never had before. I pretty much needed an entire new wardrobe (oh darn..off to the mall I went…) but I stocked my closet with pieces that made me feel beautiful and confident.
No matter what I'm doing that day, I always make an effort to get up, get dressed, and sometimes put on makeup. A lot of the time I'll skip this because I want my face to clear up (hormonal acne). But it's amazing what a little foundation and mascara can do for the soul!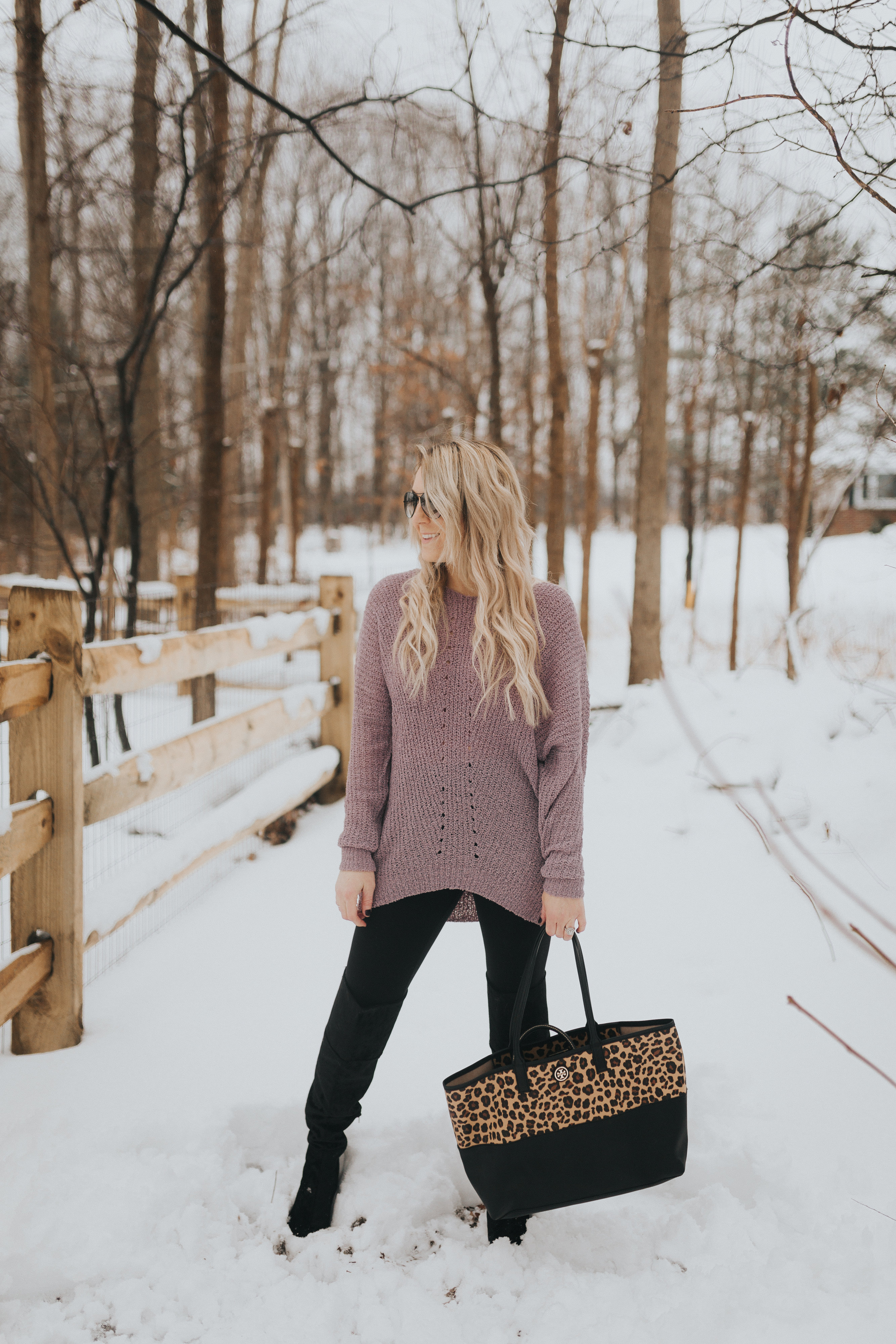 My day-to-day style usually includes jeans or leggings since I work from home and can be super causal. Summer time, sundresses are my life.
When it comes to tops, I mostly go for basic tees and tops, sweaters, tanks, etc. If I have a super cute or trendy top, I'll save it for the weekend or special event. Comfort is key when I'm working and chasing my kids around all day!
I don't wear high heels as much as I used to, mostly because I don't work in corporate America anymore. They're just not practical for me unless I have somewhere to go. But that doesn't mean I can't wear cute booties or wedges to give me a little boost of sassiness 🙂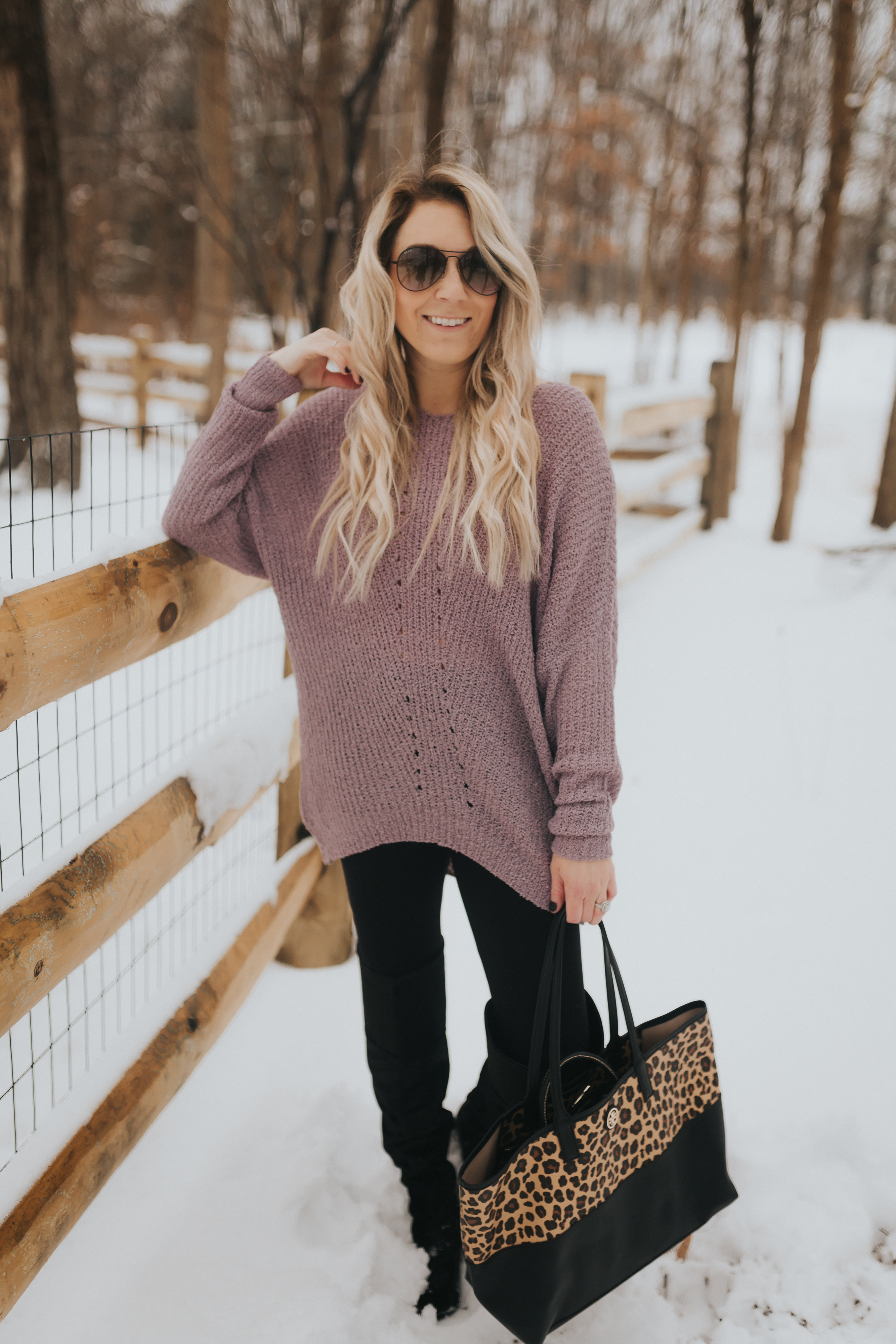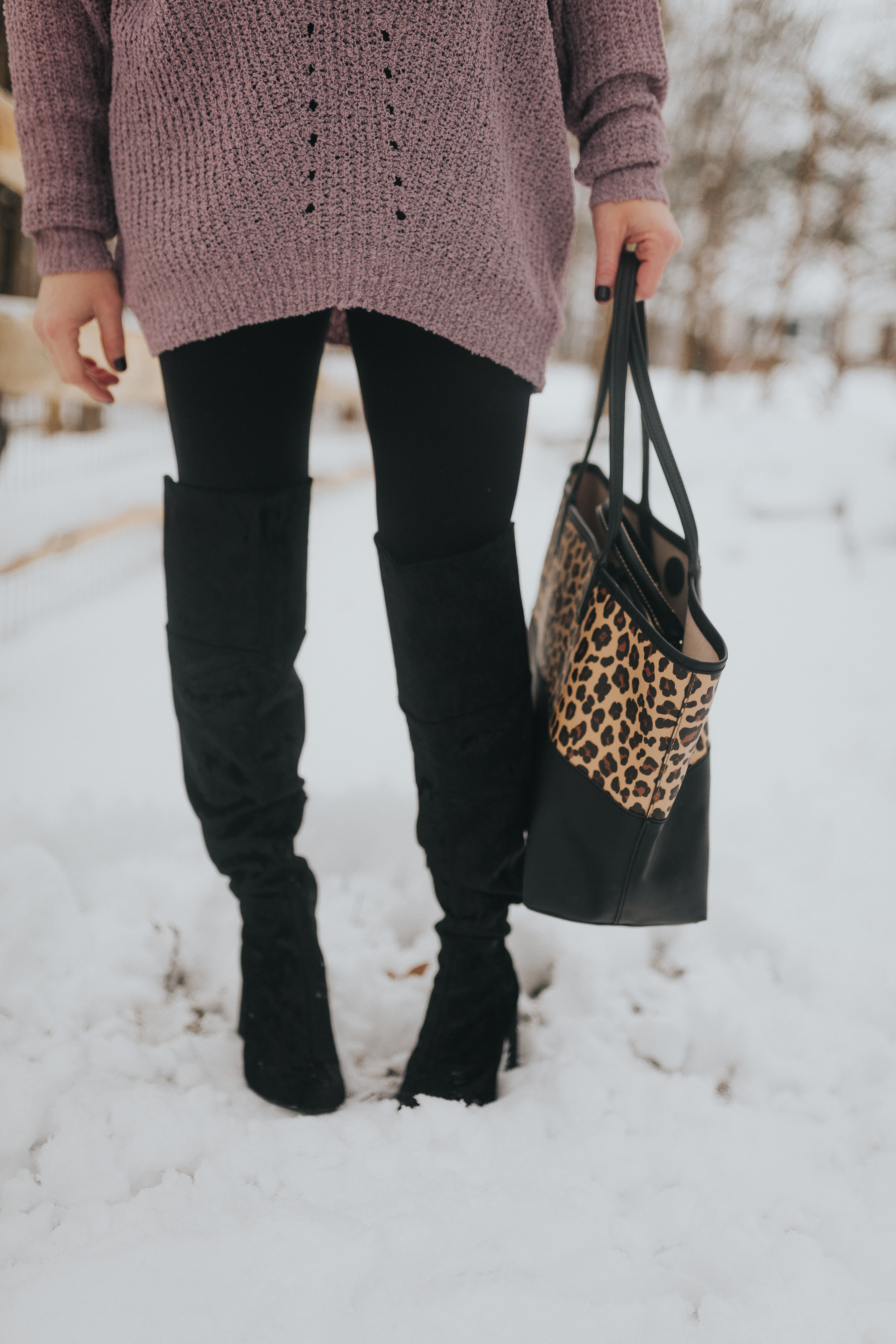 I don't have it all together by any means. And some days, I'm lucky to shower and brush my teeth. But I will say that most of the time, I make an effort to take time for myself and get ready. To choose my outfit and to feel good about myself. Because how can I take care of the other little humans if I'm not taking care of myself, right?
I'm linking up with 8 other bloggers (who are also moms) to talk about how motherhood has affected each woman's personal style. Be sure to go check them out!
Samantha (The Samantha Show) | Alyssa (Feathers and Stripes) | Lauren (Outfits and Outings) | Caitlin (Confessions of a Northern Belle) | Laura (Have Need Want) | Amanda (South Coast Style) | Heather (My Life Well Loved) | April (April Go Lightly) | Angelle (Dashing Darlin')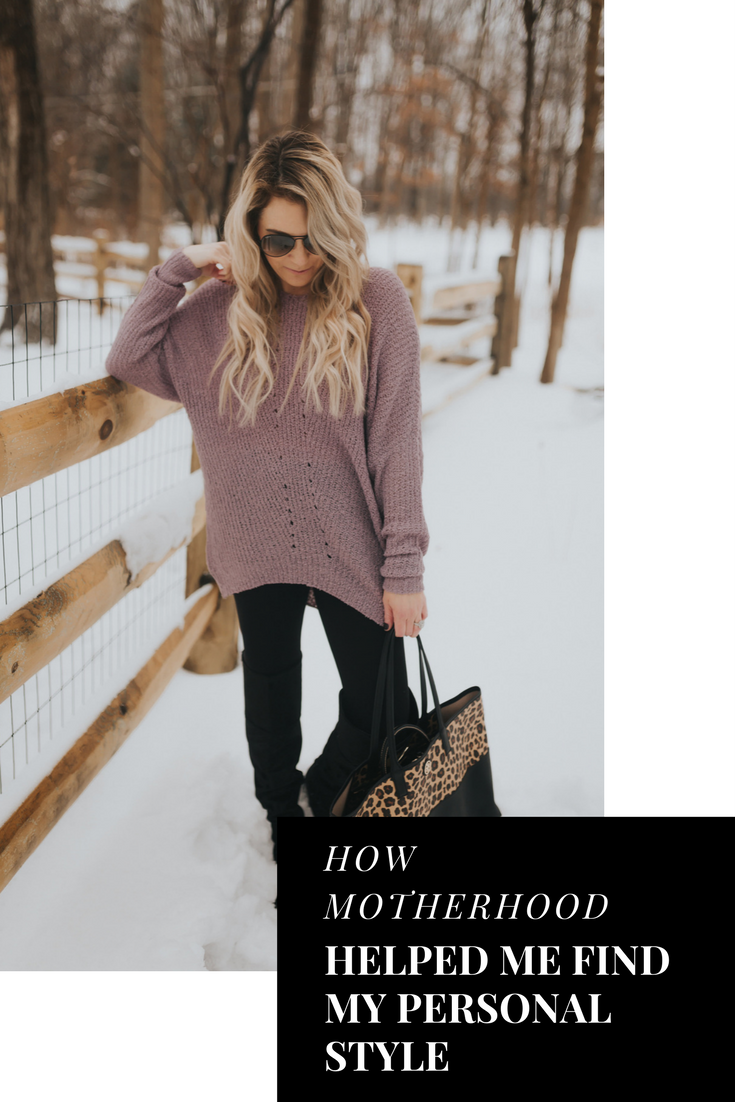 Photography by Kayln Mann Photograpy