Fit for a princess: Miss P's big girl room tour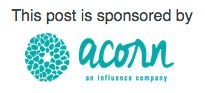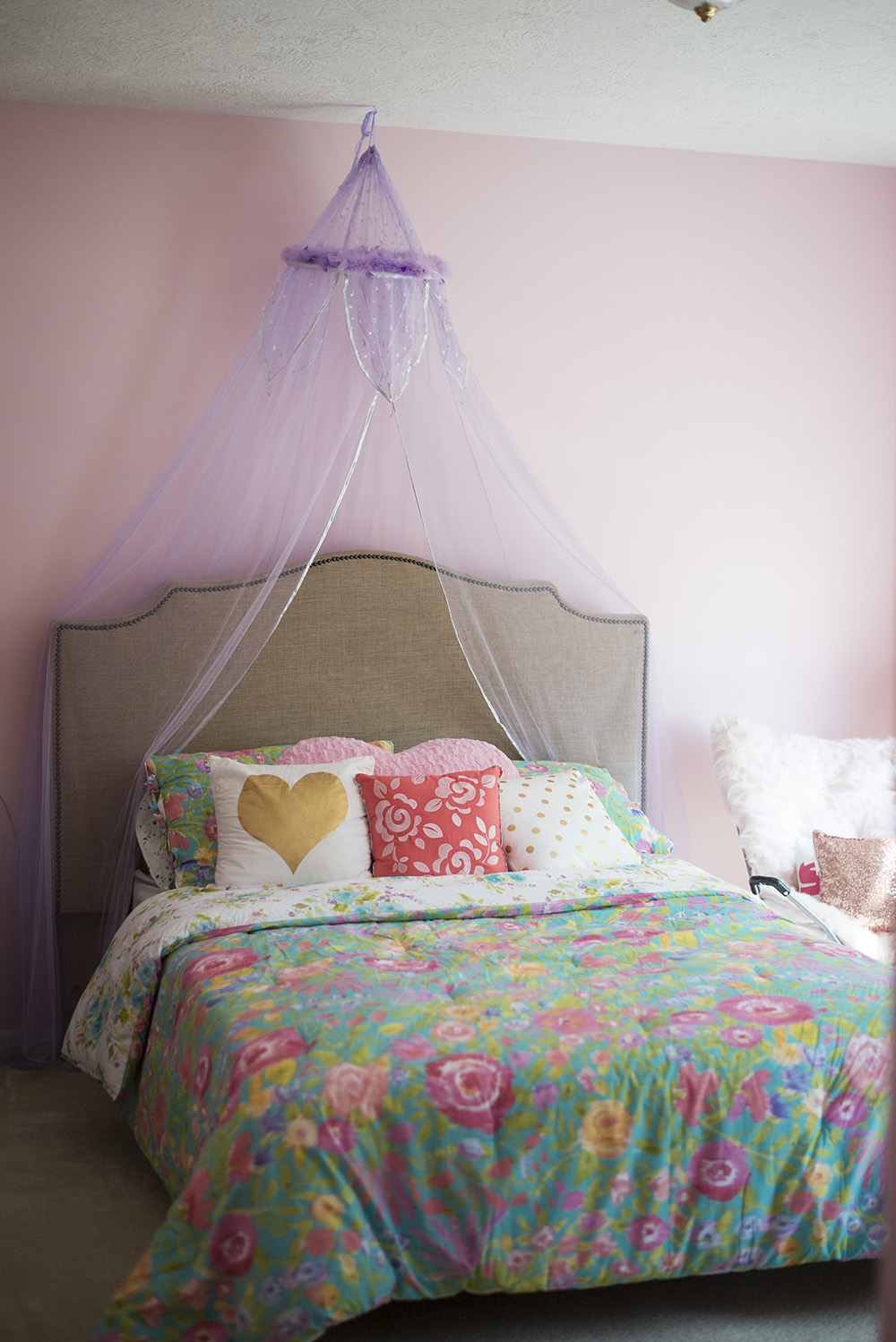 What I'm about to say may be super controversial…
But we still co-sleep with my youngest. It wasn't always this way; she slept in her rocker for the first 4 months and then slept in her crib until 9 months. But when my husband deployed, I was exhausted and knew the only way I was going to survive with two toddlers was to co-sleep with her.
We had tried a toddler bed in the old house and then moved her to a full size bed when N got bunk beds for his room. But still, she wasn't interested. So when we moved to the new house, I wanted to try again. She's almost 4 and getting big (and she likes to sleep horizontally) and for the sake of everyone's sleep routine, we knew we needed to make the switch.
My solution? Involve her in her new "big girl" room. I let her choose the paint color for her walls, her comforter, and how we set up her room. She was super excited and so far, it seems to be working! She still wanders into my bed at some point in the middle of the night but at least she's starting in her room. And I can't say I mind the snuggles…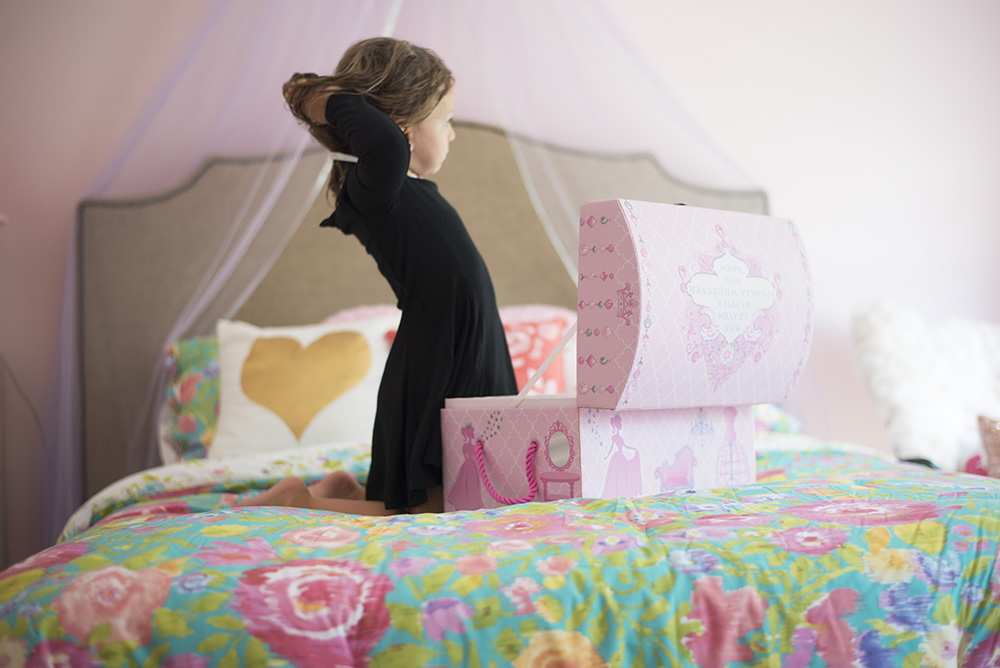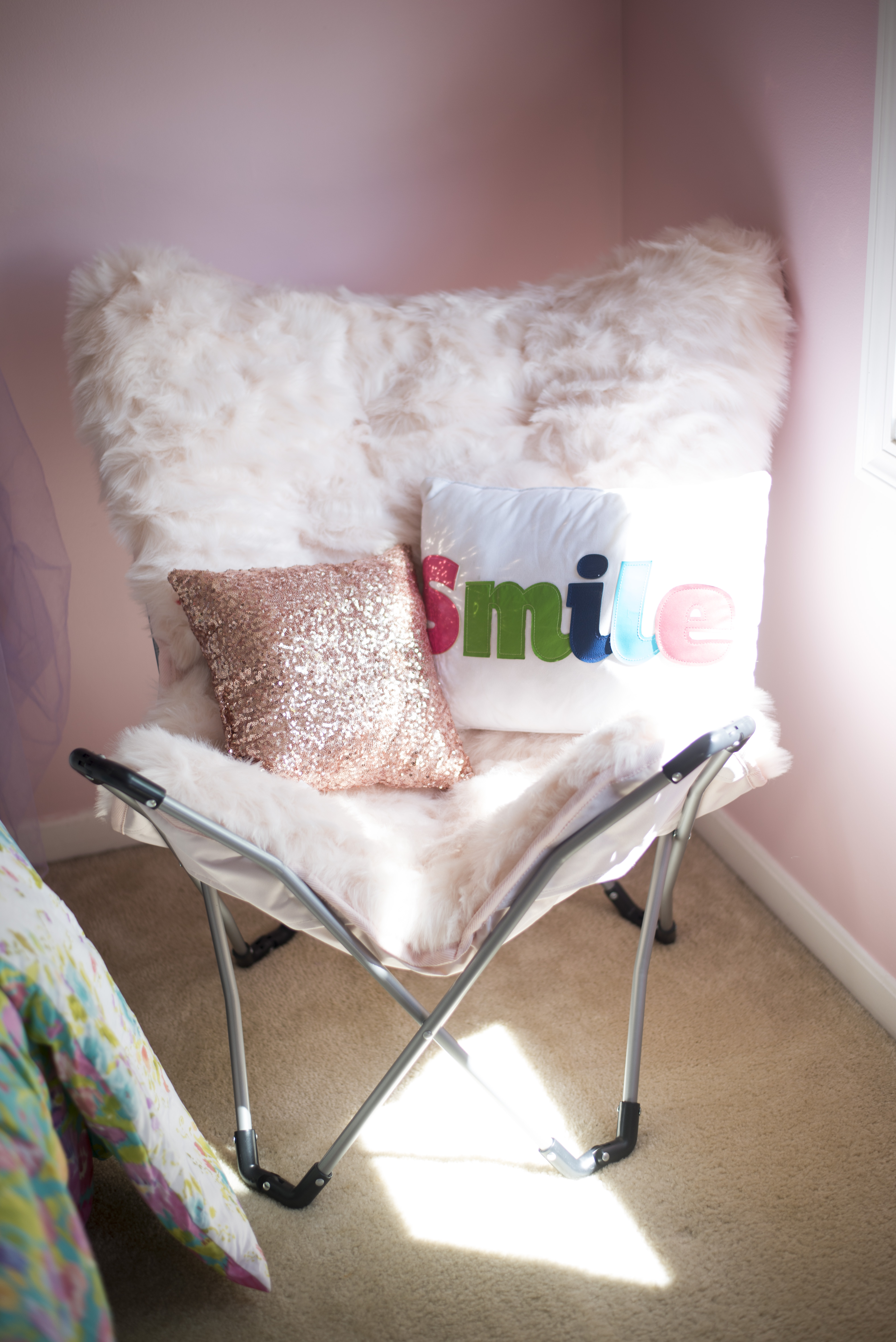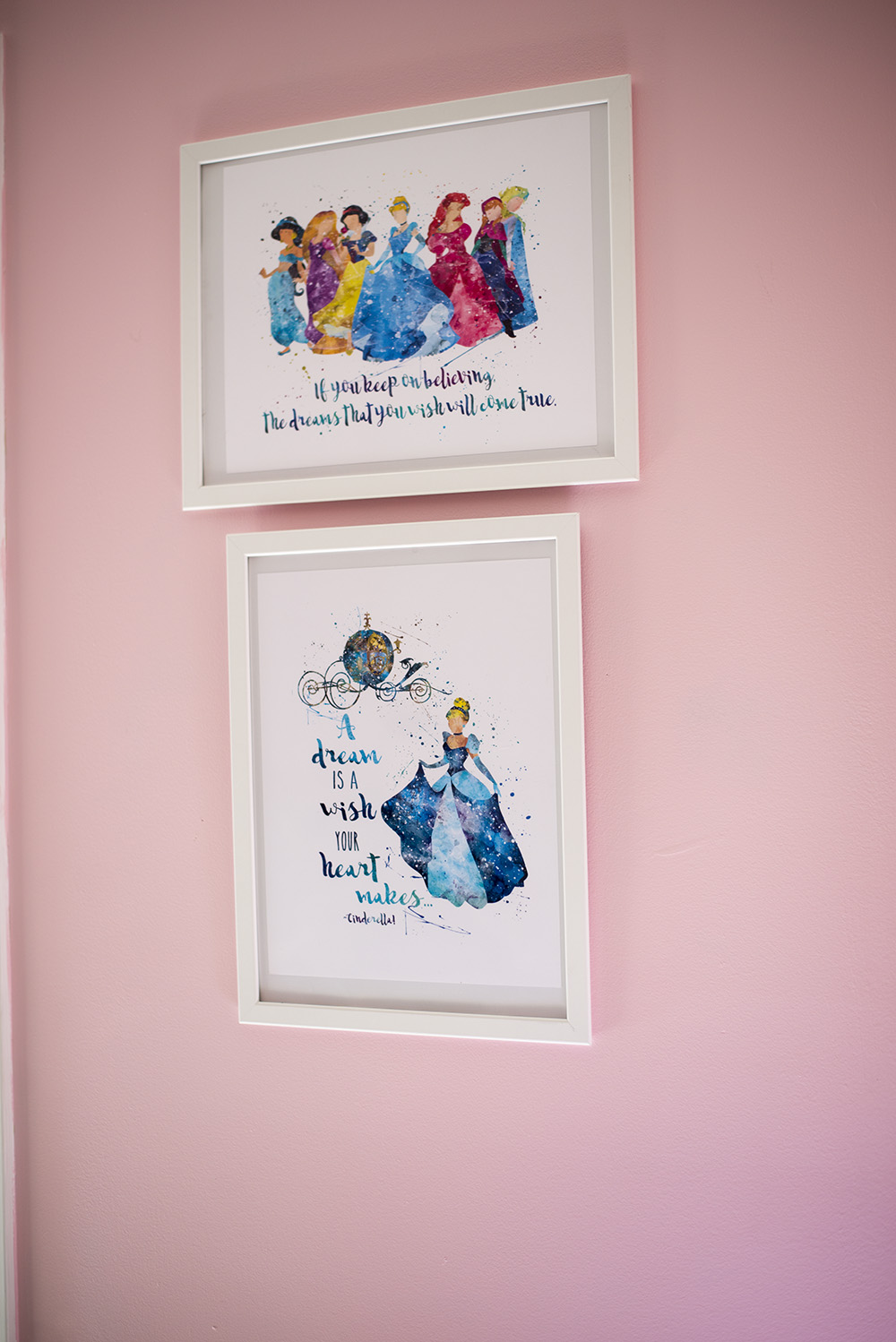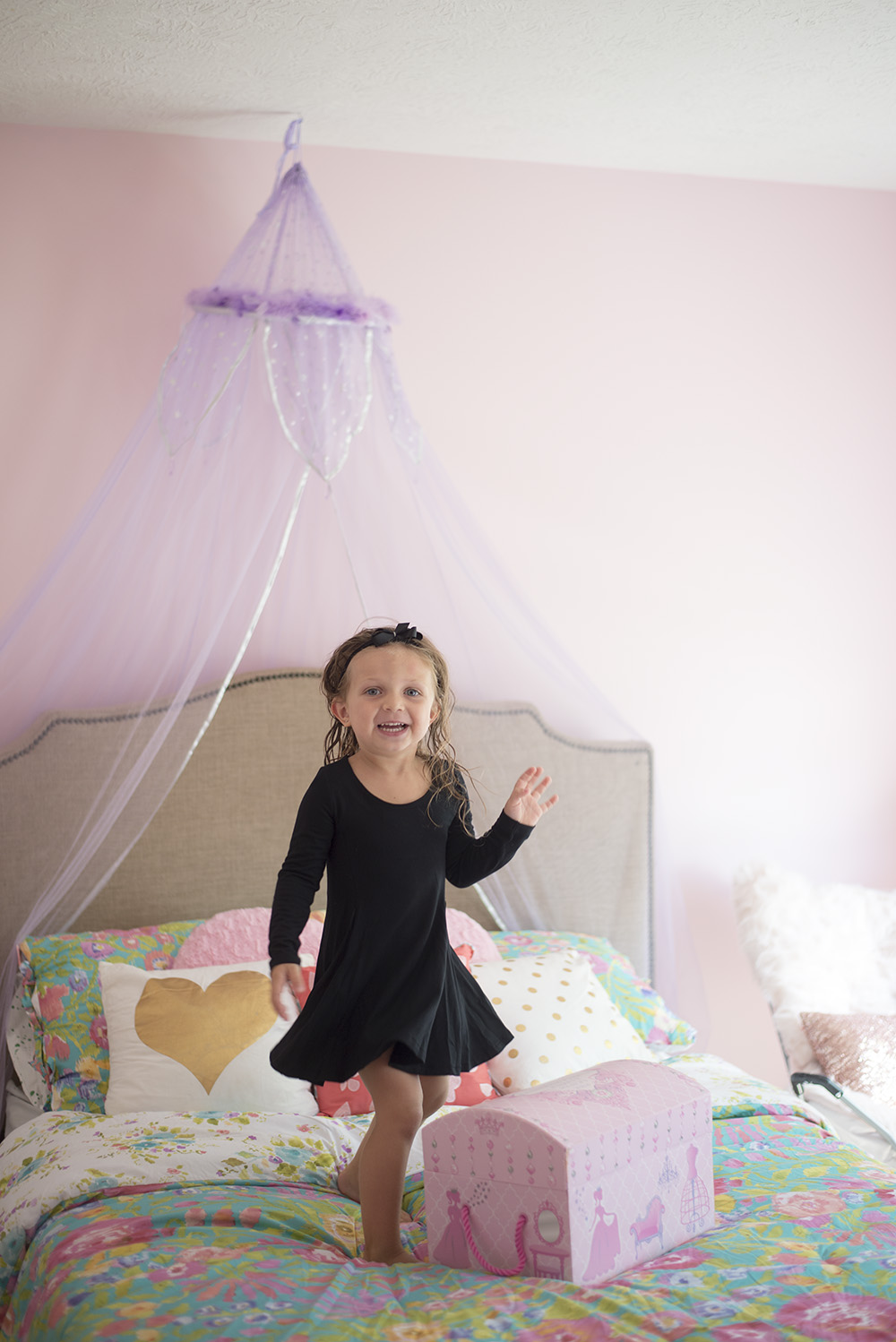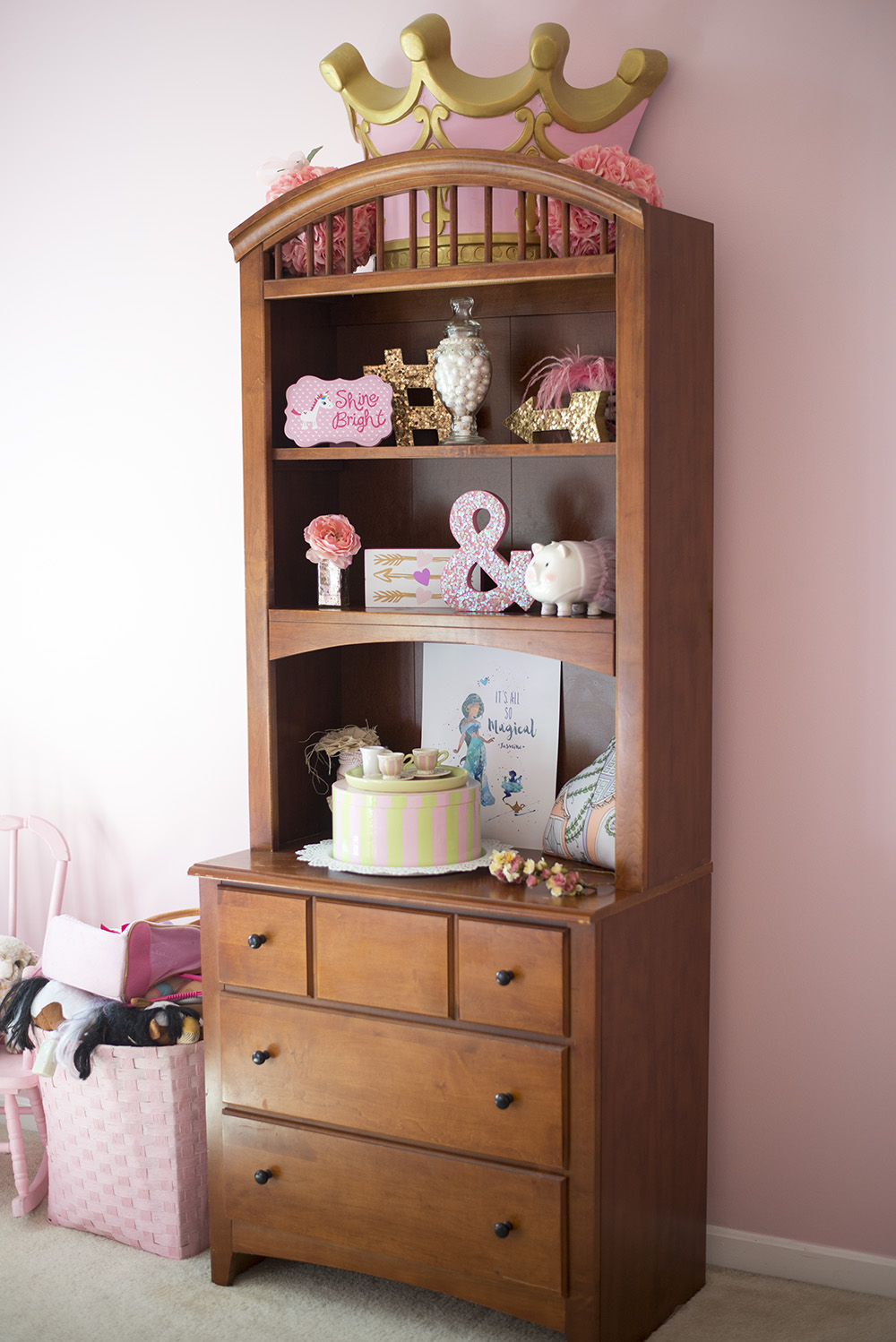 Since we were moving, we used it as an opportunity to toss her hand-me-down mattress and order her a new Mainstays mattress from Walmart. Best part? It got shipped directly to the house (but I was also given the option of Walmart pickup too). I was pleasantly surprised with how comfortable the mattress was and how affordable it was too. Perfect for my little princess 🙂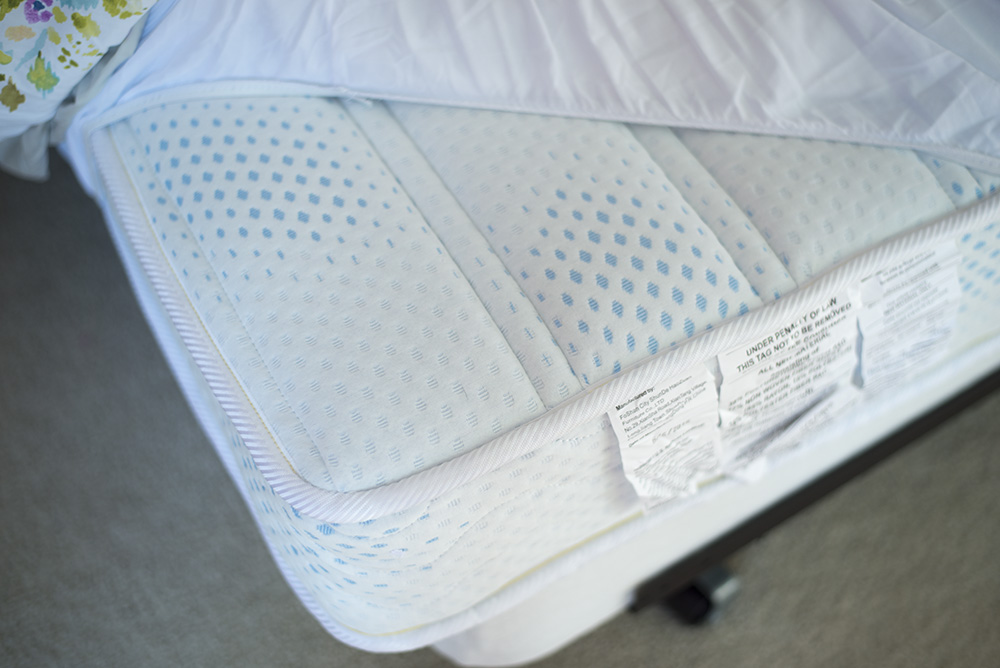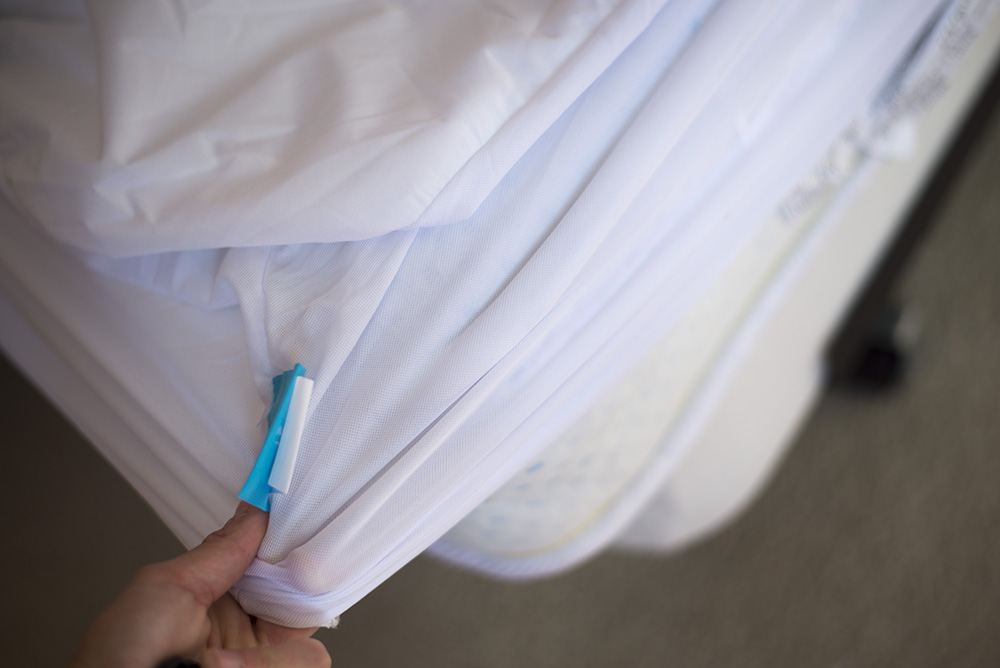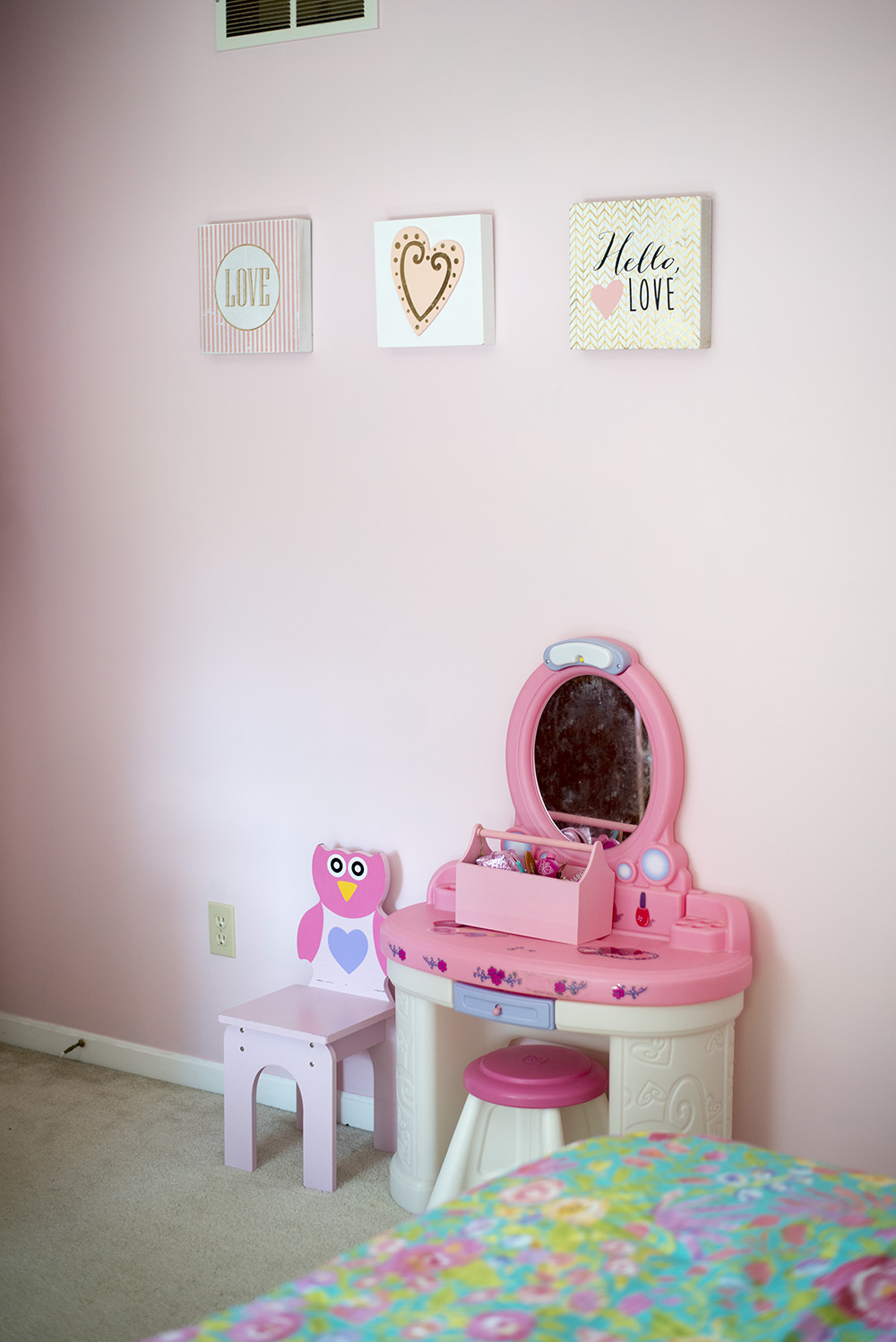 We've yet to buy her a real bedroom set so the dresser and headboard are from previous sets throughout our house at some point in time. I plan to re-paint her dresser when I get a chance but I have painted enough furniture over the past few weeks.. mama needs a break!
Most of her toys are in the basement but she does have her corner set up for her baby dolls. And every princess needs a dressing area so she can get ready for all of her royal engagements! Homegirl loves to do her hair and makeup and I love watching her get all dolled up during dress-up! I really want to get her a "real" vanity in the next few months but for now, this is just fine.
It's hard to believe my baby isn't a baby anymore. But seeing how much she loves her big girl room and how she takes care of it makes my mama heart pitter patter. Let them be involved and watch a new found love for taking care of their room and keeping it clean. Win win for everyone!
When did you make the switch to the "big girl" bed? How did you decide on a room theme for your little girl?