Happy Friday babes! The sun is shining and it looks like it's here to stay for the next week! Dare I say it, but I think Cleveland is finally catching on to the spring memo. I mean, it's only the end of April so it's about time but I'm no weatherman…
This week flew by and I feel like I barely got anything done. But at the same time, I feel like I accomplished so much. My husband decided to tile our backsplash last weekend and I put the finishing touches on with decor yesterday! Can you believe this difference?! Paint (and husband), you are my hero. Bye bye 90s kitchen!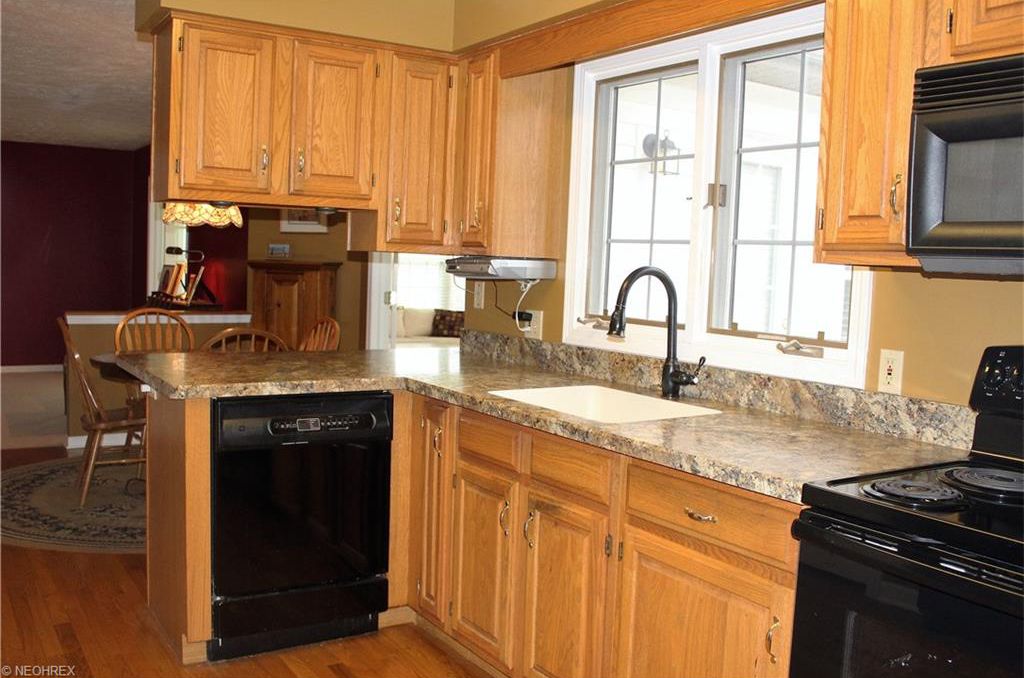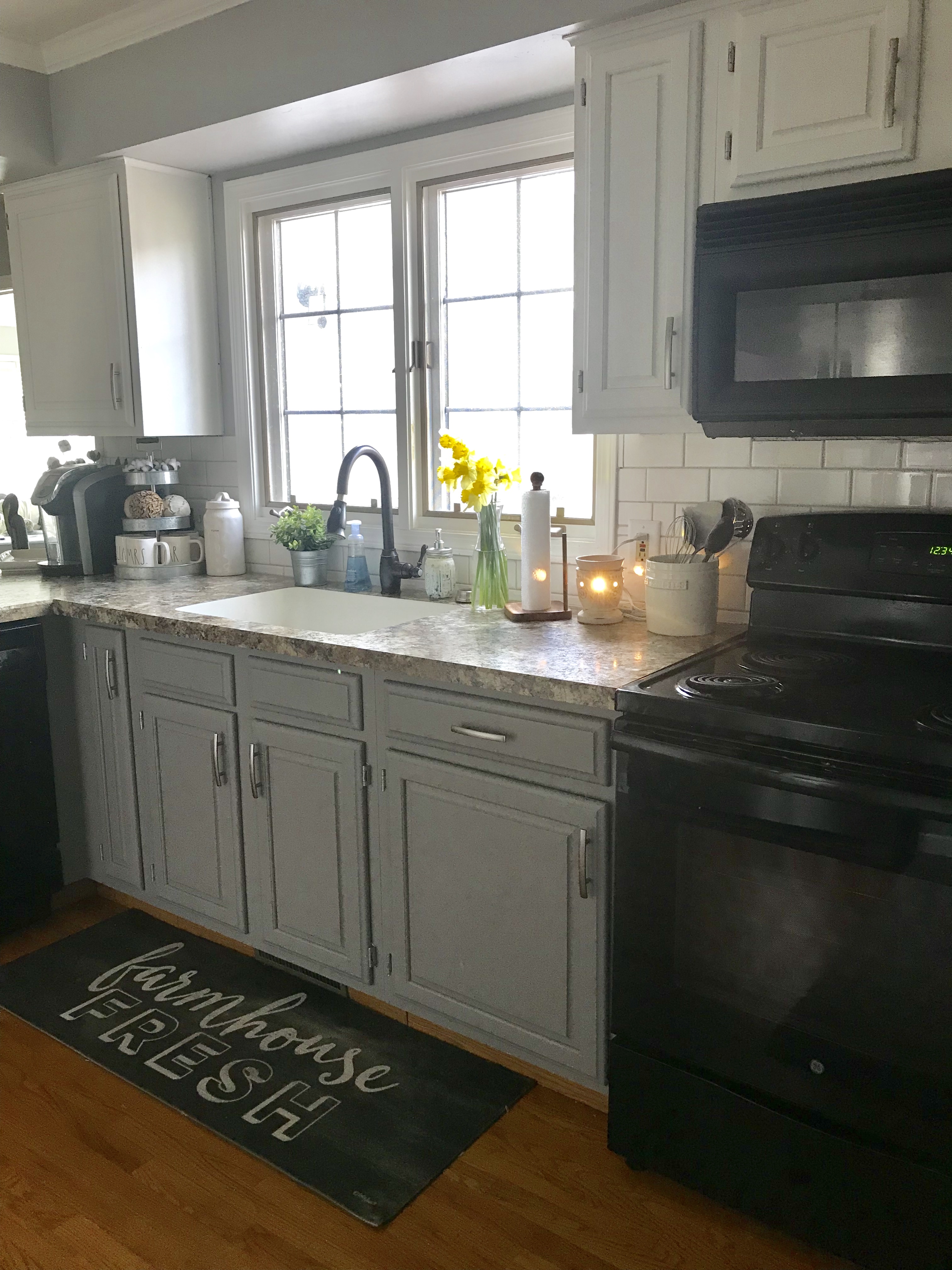 We also finished putting together all of the furniture in the nursery. So all that's left is the decor over her crib, which I'm planning on going to get today. Once that's done, we will just need to put together things like the carseat, stroller, etc. Her actual room will be finished. So stay tuned for a room tour coming soon 🙂
Lady started her swimming lessons and N starts his next week. Which are long overdue but you know, life gets in the way. We're going to Goldfish Swim School and it's seriously the cutest place ever. More on our experience there coming down the road too. And how cute is this swimsuit?! I can't.
And now onto this week's bumpdate: 25 weeks!
How far along: 26 weeks + 4 days
Size of baby: Kale
Baby's size and weight: 14 in and 1.68 pounds.
My total weight gain: 33 pounds- hardest part of pregnancy. I HATE seeing the numbers climb even though I know it falls off at the end 🙁
Baby's development: 
Baby's eyes are forming and they'll start to open soon.
Those long eyelashes have also started growing too.
Baby is soaking up my antibodies to prep her immune system (maybe that's why I'm sick right now!)
Taking breaths of amniotic fluid (so weird) so practice for air when she's born.
Stretch marks: Nothing significant but I've been using an oil to prevent now.
Maternity clothes: I'm ready to just be naked at all times because I can't stand clothes on my body right now. Luckily it's warming up and I can throw on a dress and call it a day.
Gender: Girl, "Baby Piper Rose" if you ask the kids.
Movement: She's an animal… especially at night time. 
Sleep: Still taking Unisom but I didn't take one last night and was up at 4 am. And that's why I will be taking it again tonight.
What I miss: Feeling good in my clothes and being able to breathe normally.
Food cravings: Nothing crazy.
Symptoms: Holy moodiness. I seriously feel like I could blow my lid at any second. And my back… still killing me.
The siblings are:  FINALLY acknowledging the baby! My son melt her move a TON the other night before bed and lit up with excitement. He then sang "Twinkle, Twinkle, Little Star" to my belly and said "I love you Piper!" I wish my husband would have been recording it because it was seriously one of the most special moments of my life. He's been having a rough go and I'm worried the new baby will make it worse. But even yesterday, he randomly said "Mom I want to feel the baby move"… so we're on the right path.
High of the week: Feeling her move more and more.
Low of the week:  I thought I had strep but turns out it's just some nasty cold. My throat is swollen and I have an annoying cough and congestion now. Damn weather changes.
My son's spring show is this morning so I'm excited to see him perform in that! My husband has a daddy daughter night at my daughter's school so I'm trying to think of something fun my son and I can do together. Any ideas?! Hope y'all have the best weekend! 
Until next time! XO
Previous weeks: