A stylish and functional diaper bag for the trendy mama
Today's post is sponsored by Ayla & Co. As always, all opinions are my own. 
After 9.5 years and 3 kids, I've learned an important lesson: kids need a lot of things. Even when they're out of diapers, a diaper bag is still necessary.
Pull-ups/extra undies
Snacks/drinks
Wipes for hands/face
Bandaids
Change of clothes
Hand sanitizer
I could go on and on. Point is, when you have kids, you need to be prepared for anything! So even though my youngest is no longer in need of a "diaper" bag, she's still in need of a ton of stuff and a diaper bag is the most practical and functional option!
But this trendy mama doesn't want to carry an ugly diaper bag around, which is why I fell in love with this stylish and functional diaper bag from Ayla & Co!
This diaper bag from Ayla & Co has been a game changer! We first used it on our trip to Texas a few weeks ago and it was the perfect bag to take on the plane, as well as on all of our adventures once we were there.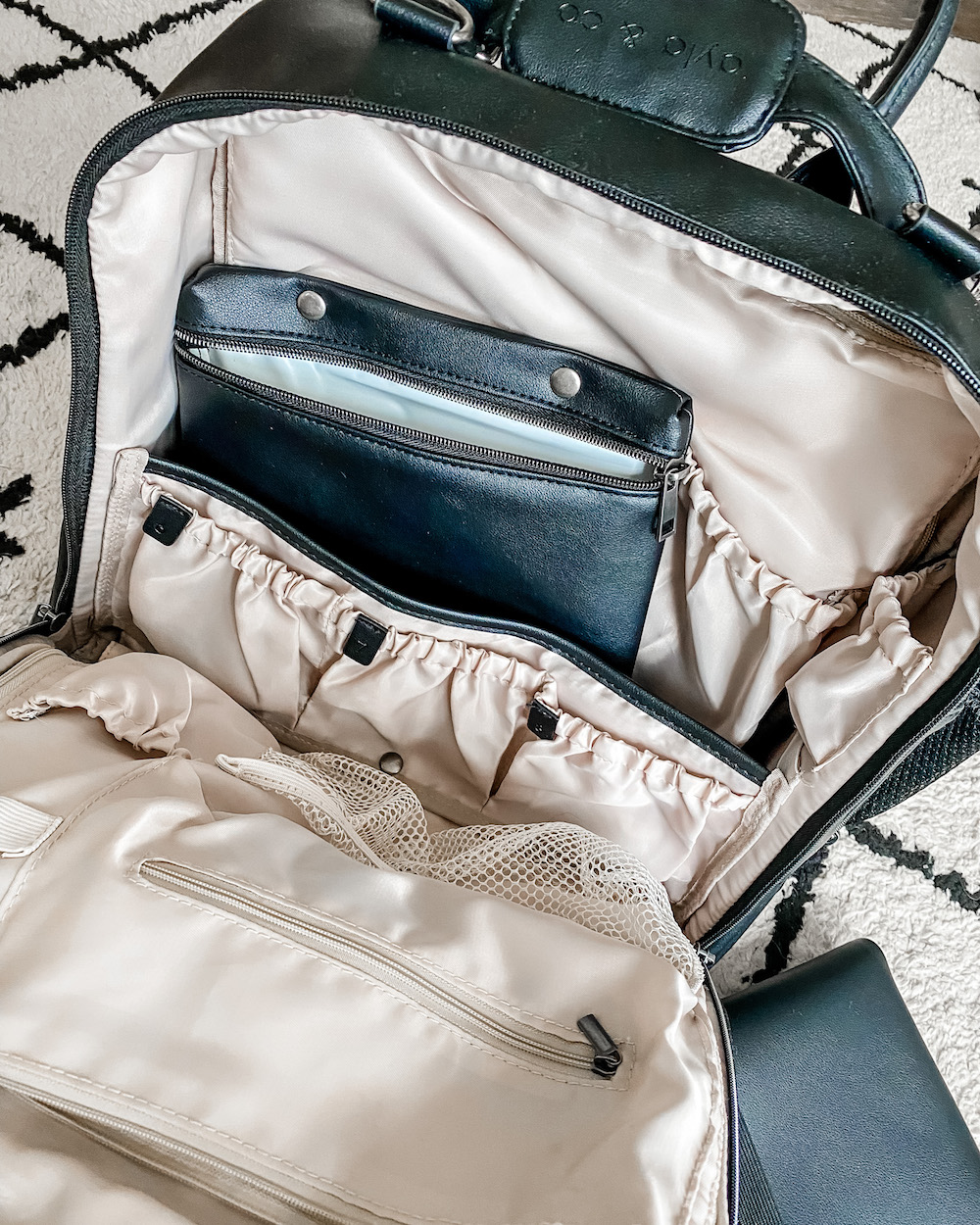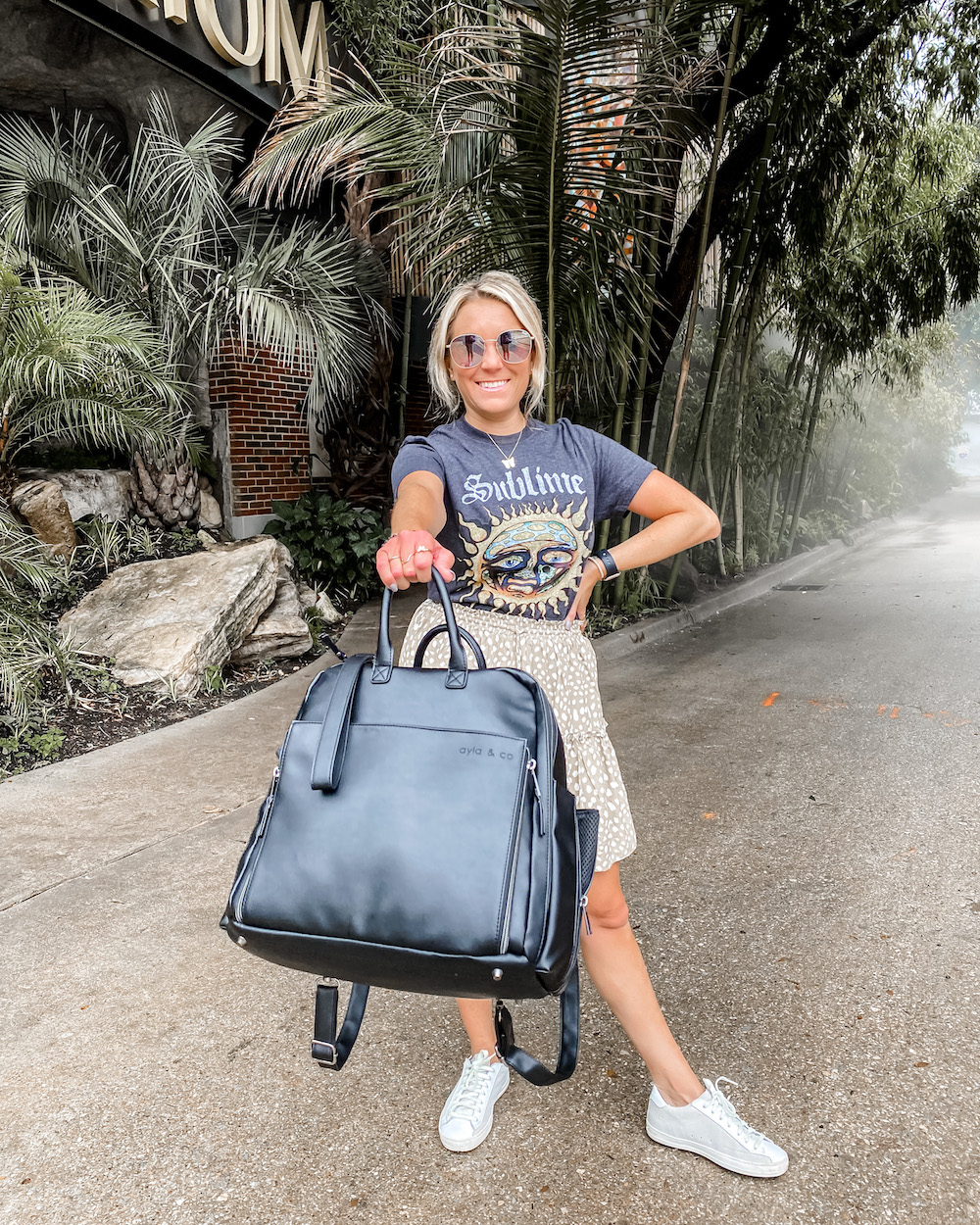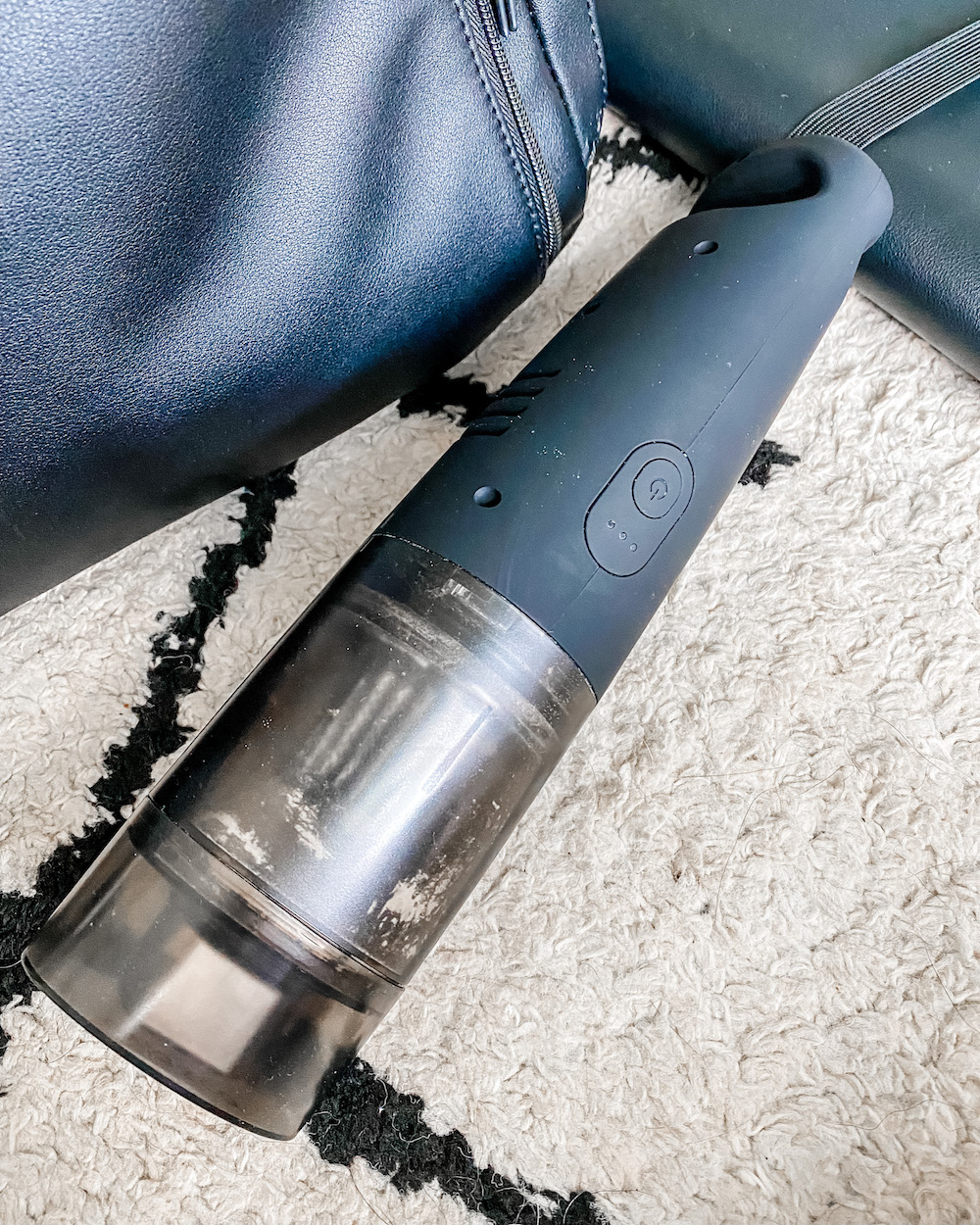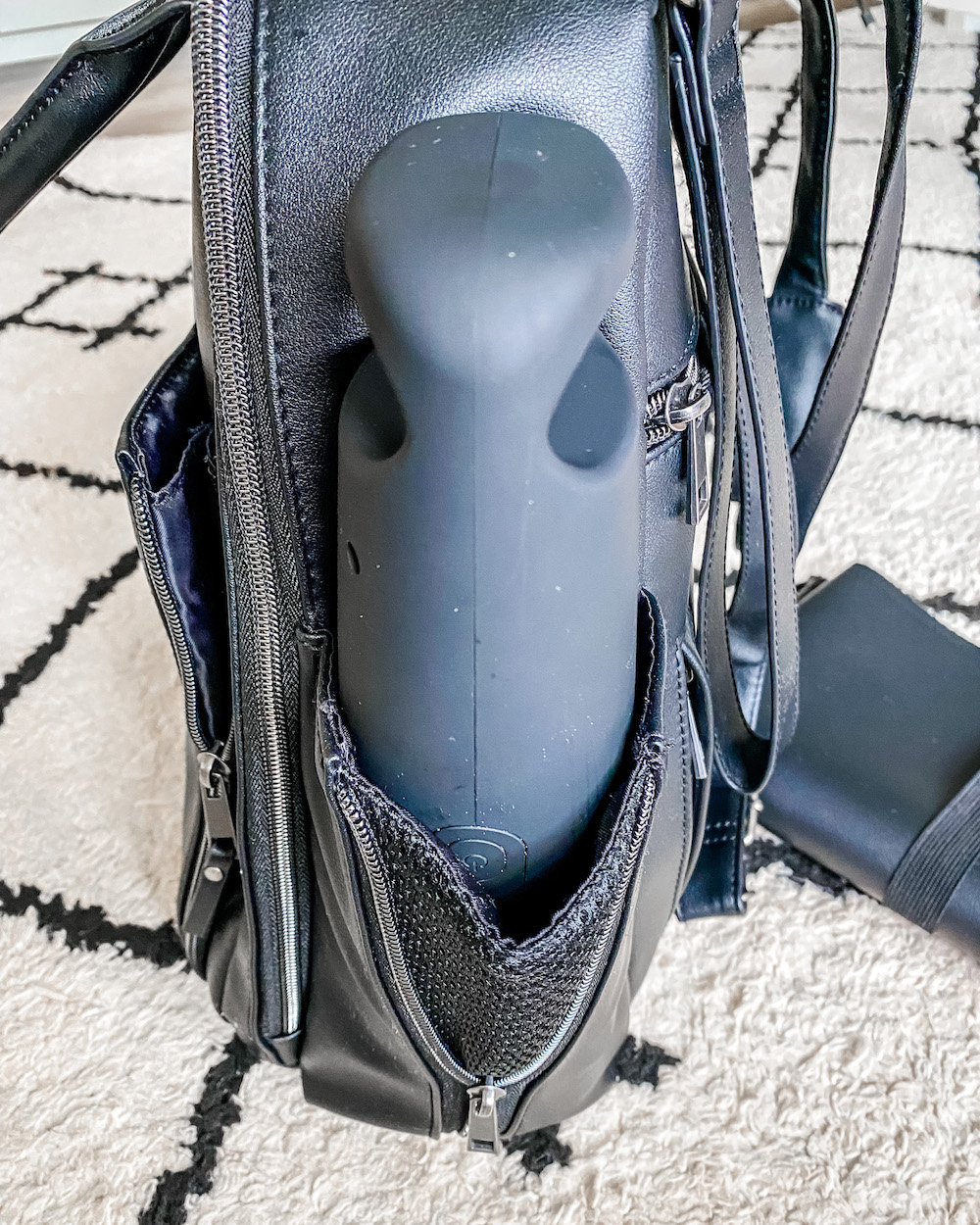 I have the black bag but it also comes in brown, gray, and ivory. Might need to scoop up another color because that's how much I love it!
Here are a few of my favorite features:
It's stylish and chic. No one wants to carry an eye sore around!
It can be worn as a backpack or messenger bag. I loved having the hands-free option on the plane and walking around town.
It's made from vegan leather and is easy to clean.
It features stroller straps so you can attach it to your stroller.
Includes a reusable snack bag and wet bag.
The liner is removable and washable. This is HUGE!
The amount of compartments and pockets… so many!
Another thing moms are accustom to? MESSES. Ayla & Co also has a Ayla Vac; a cordless, dual speed suction travel vacuum! We keep ours in the car and it's been a lifesaver! What mom doesn't need a vacuum for life's messes?!
The Ayla & Co diaper bag and vacuum are the perfect tools for busy mamas. Even when you think you're in the clear of a diaper bag, you'll need one! Might as well make it cute with this stylish and functional diaper bag! Be sure to head to their site to treat yourself or gift any new mom in your life! xo