The perfect swing dress under $15
It's been a weird couple of weeks when it comes to weather but regardless, I've been living in sundresses. And either throwing a kimono or jean jacket over them if it's slightly chilly in the AM. Because it's the most comfortable option I have right now and I'm usually hot anyways so yeah, #winning. But I found the perfect swing dress under $15 and I honestly should have bought more!
They were only $10 at the time and they feel like I'm wearing a cloud on my body. They're non-maternity so I can wear them post-baby for the first few weeks as well. I can't remember how quickly I was back into normal clothes but I think these will be a comfortable option regardless. If they're a little big and my bra shows, I can wear them with a bralette or something. And it's not like I'll be leaving the house a ton anyways!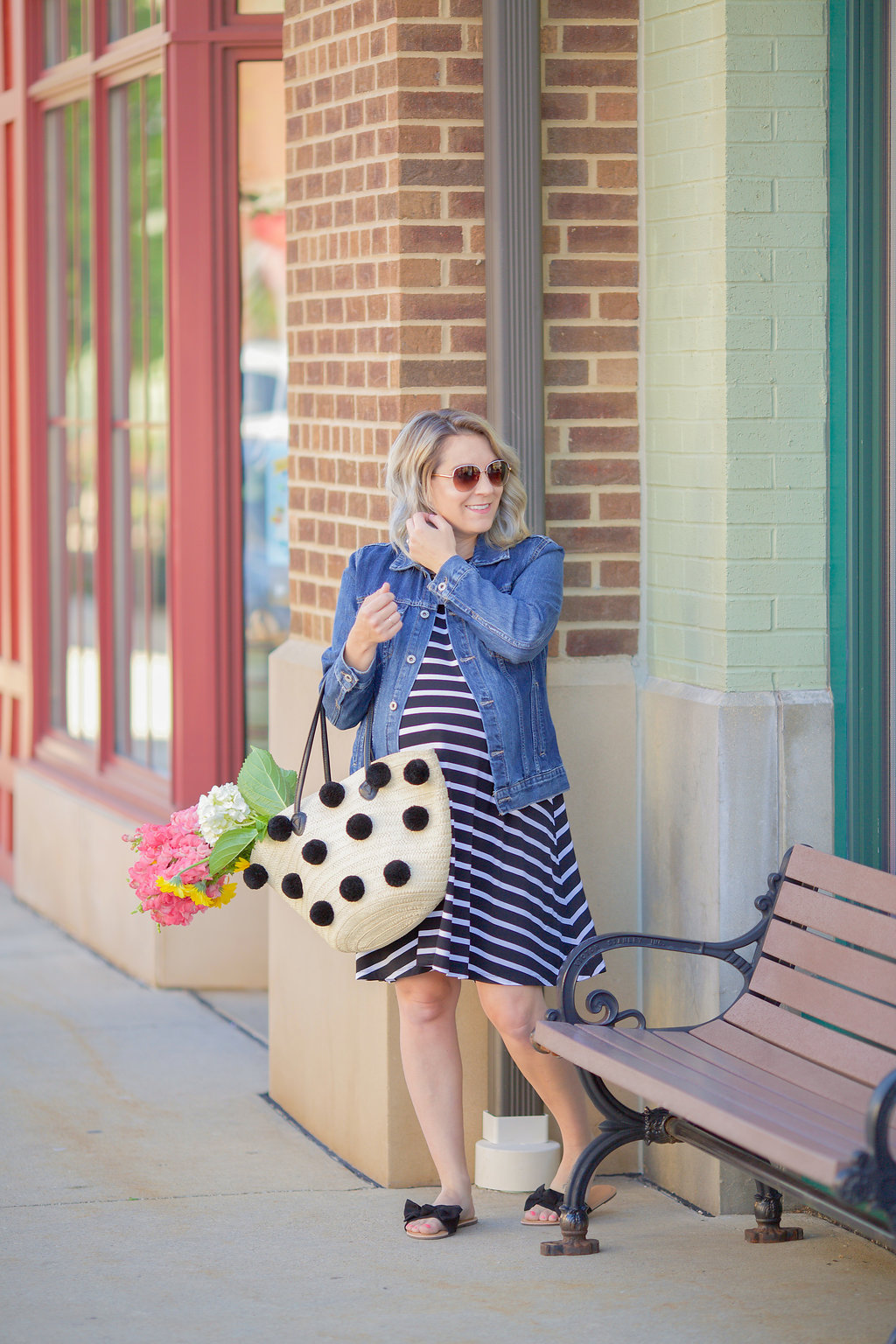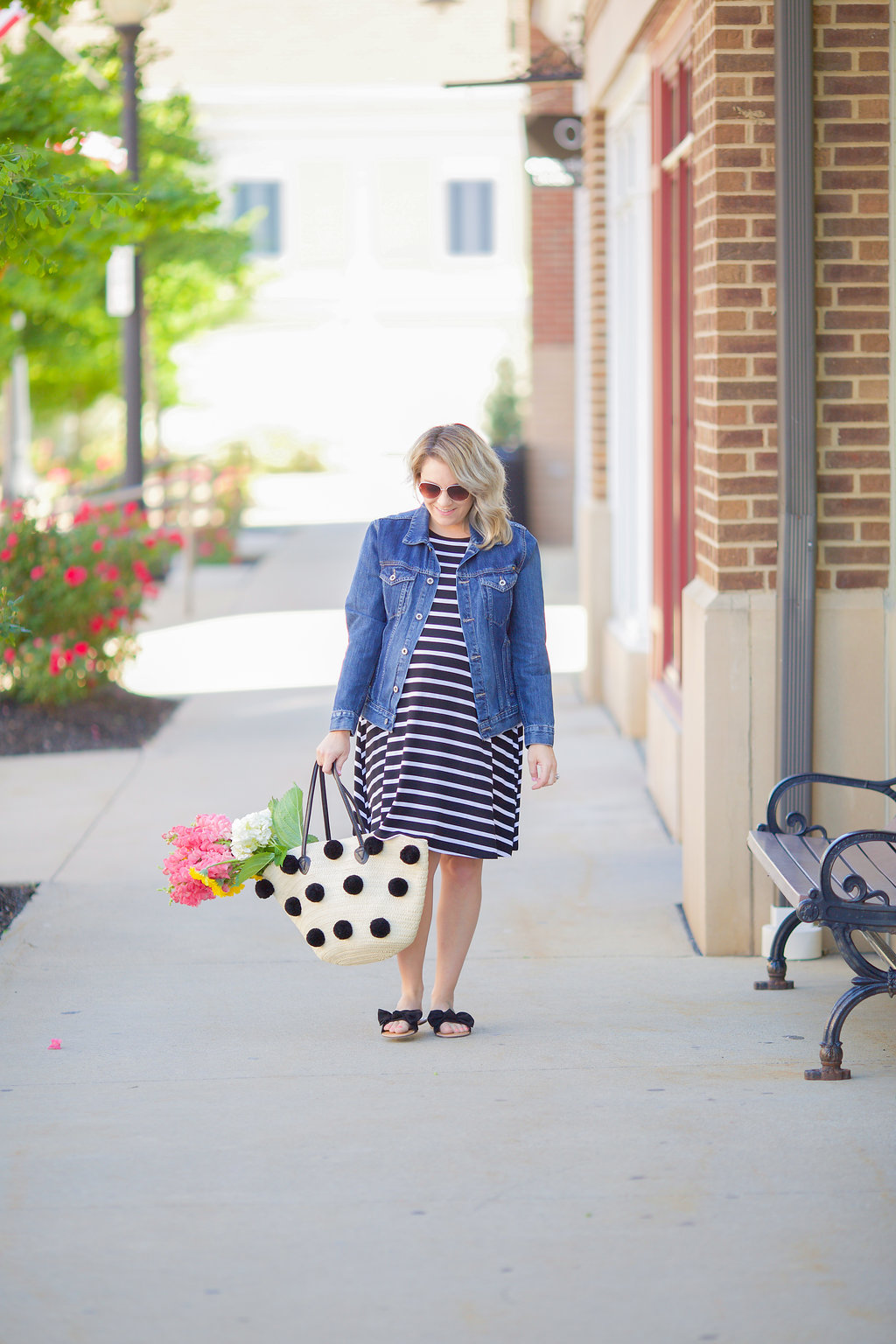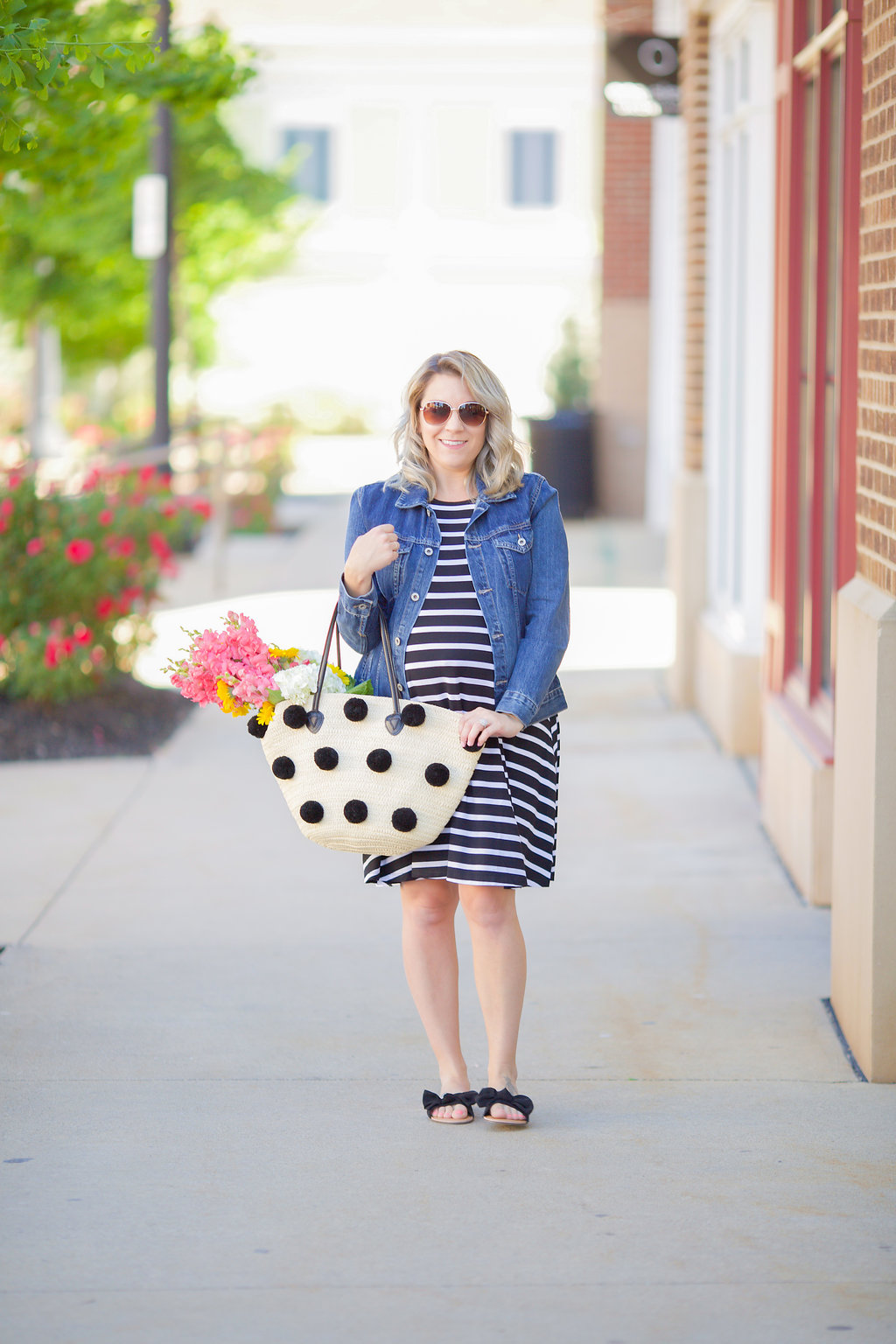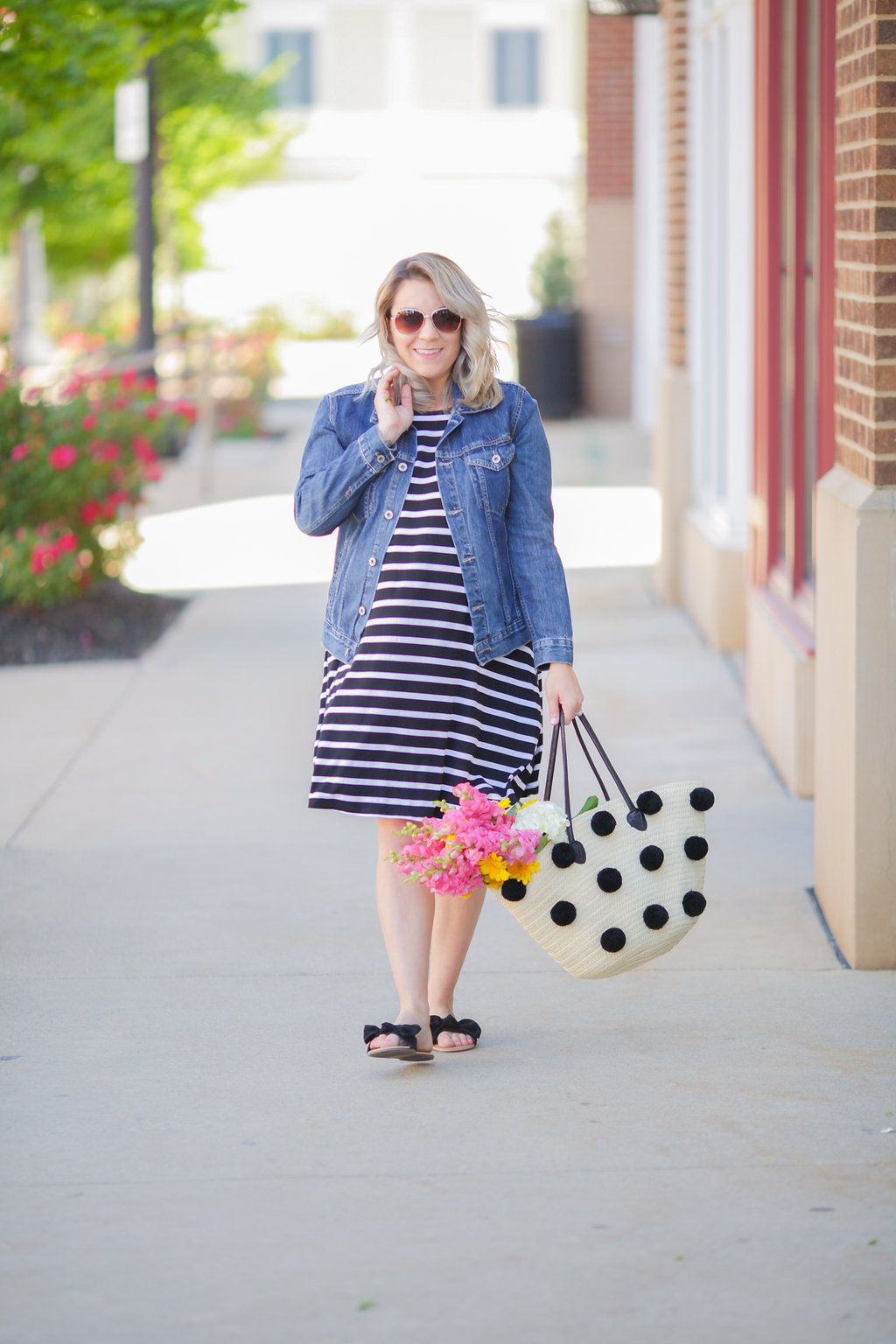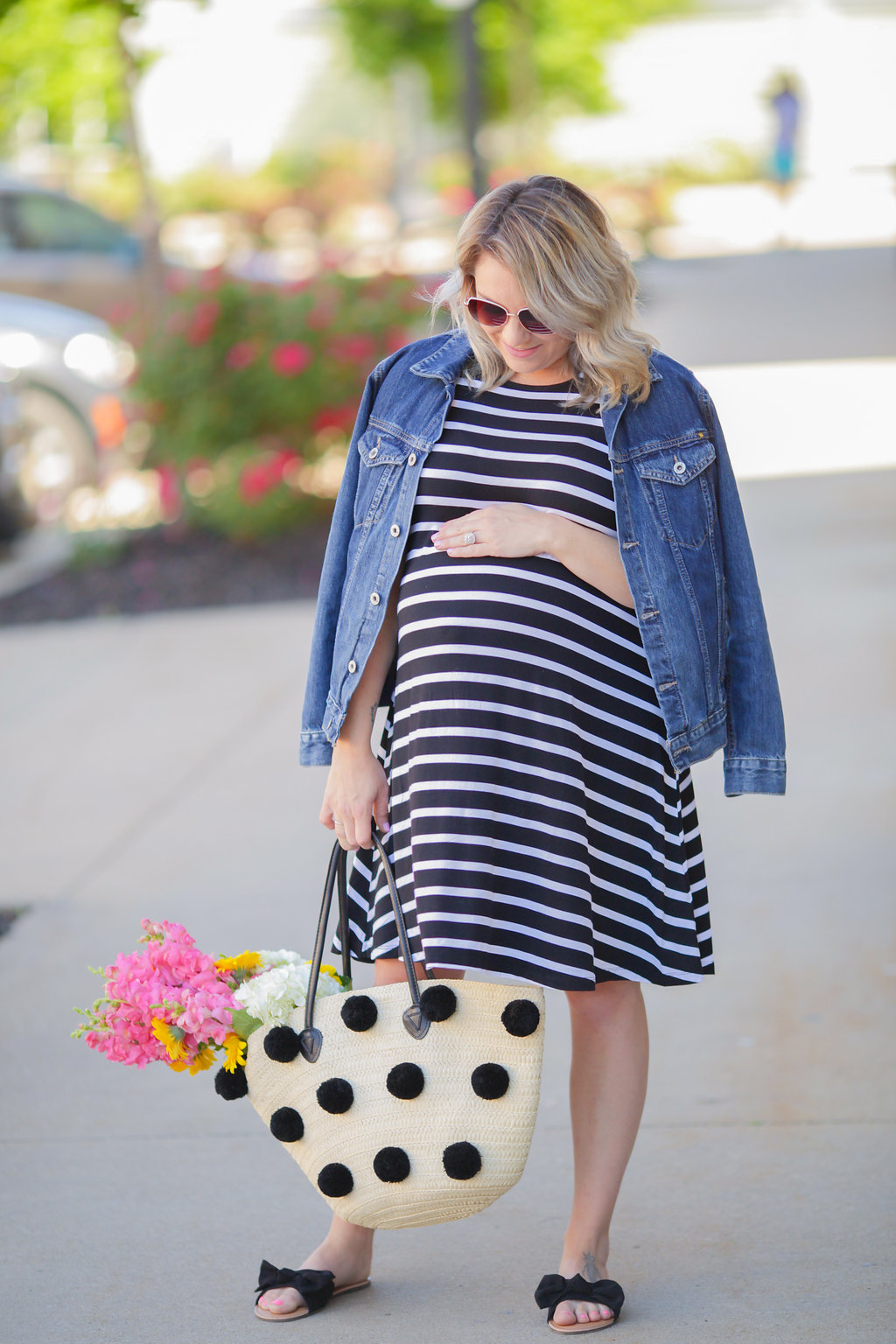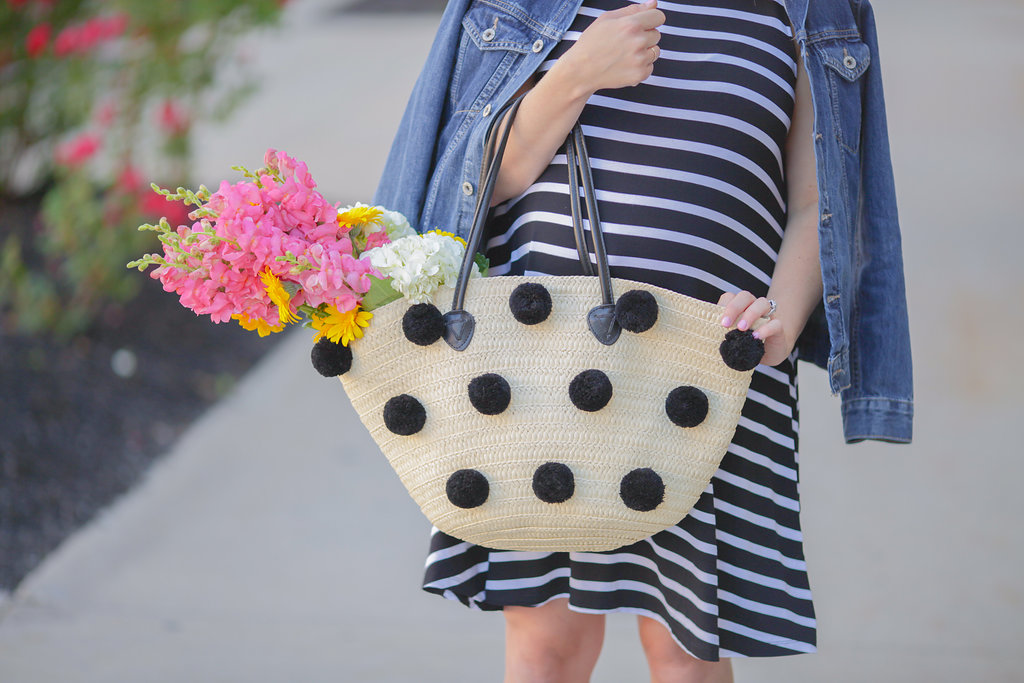 This style is currently only $12, solid black is $15, and then there are a few other colors ranging up to $26.99. But trust me, it's worth it! They also have what I would assume to be a short sleeve and flutter sleeve dress with a similar look/feeling so check those out as well.
I've also been living in these black bow slides but they also come in 4 other colors. I have the blush but haven't worn those yet as much as the black. Because black goes with everything and I've been keeping it simple haha but I love all of these colors!
This bag was also a last minute addition right before we shot this look because I happened to run in the store and see it on clearance. Perfect for the pool, Farmer's Market, whatever. It's currently on sale for $14.98 and there are only three left online so hurry!
Have you found a favorite swing dress for summer? I'd love to see it!