Saying "see ya later" to family never gets easier; whether it's saying "see ya later"to my parents or saying it to Zach, I always begin to feel the emotions far before the actual goodbye happens. The build up is the worst; you sit around and just wait for the goodbye to come, knowing that although you would like to prolong it, you can't. Yesterday was no exception.
We were cleaning and hanging out most of the day and I began to feel that lump in my throat. You know, the one where you're trying not to cry but you can feel it about to happen. Yep, that one. I was picking up some clothes in my room and I could hear my mom and Paislee "talking" in her nursery. I walked in and saw my mom standing over her crib just smiling and talking to her. And it broke my heart. I picked P up, went into my room to nurse her, and just cried.
I feel guilty that I live so far away and they are missing out on so many "firsts" of hers and Nolan's. Thank goodness for technology because it makes it easier, but it doesn't make up for the fact that by the time we actually move home (God willing Z or I can find a job there), the kids will be 3 and 5. And that just blows my mind.
But for now, there's really nothing we can do about the fact that we are miles and miles apart, except take pictures, document everything, and cherish the time we spend together when we can visit.
So here's a little recap of how our weekend went 🙂
My parents arrived late Wednesday night and of course Nolan was still awake. We were all pretty tired though so we said a quick hello and an even quicker goodnight!
We woke up Thursday and headed to Monkey Joe's; it's pretty much a Chuck E Cheese mixed with inflatables and Nolan loves it. My parents watched Nolan while I ran some errands and it felt so weird to be out and about by myself!
I also headed to hip hop Thursday night and let me tell you, I'm in love! Can't wait to go back this week! The rest of the night consisted of pizza, beer, and couch time 🙂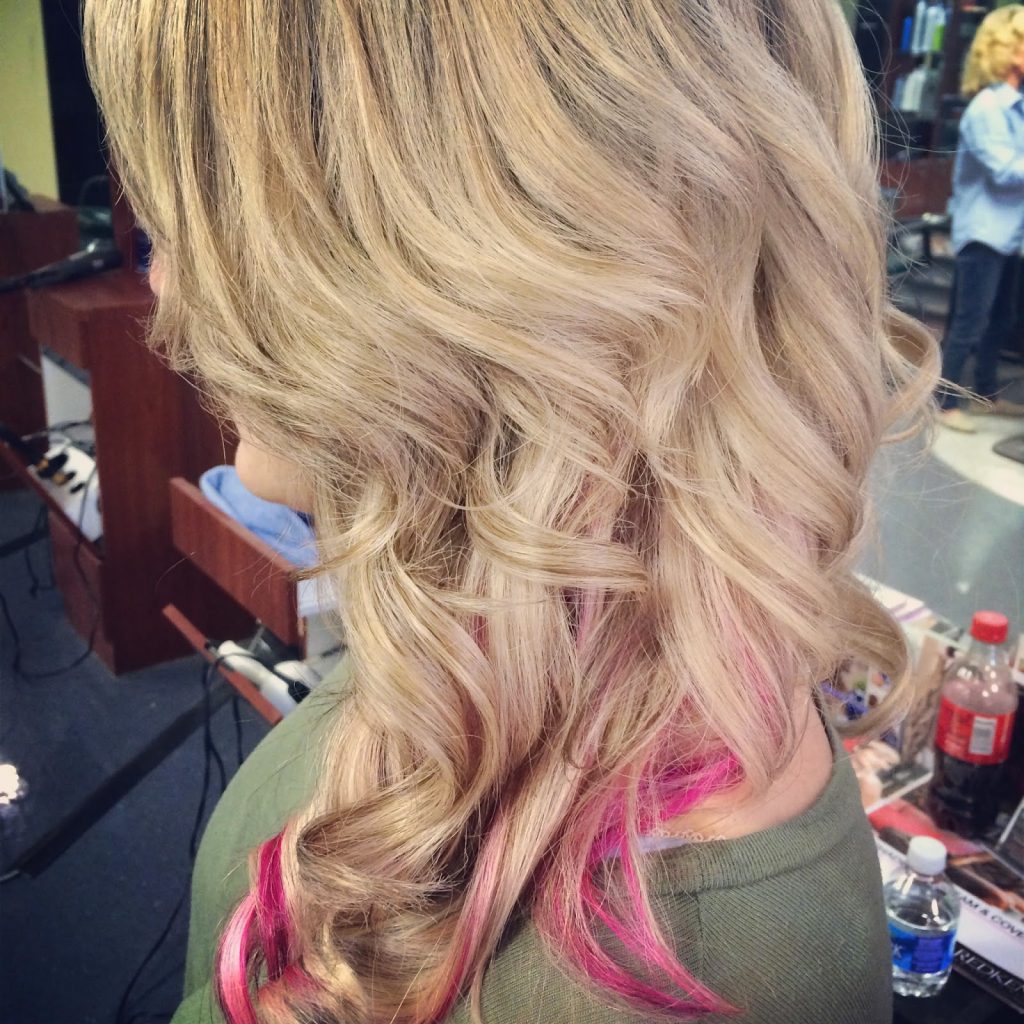 If you follow me on
Instagram,
you know I got my hair did Friday morning! I was SO excited it was finally time; homegirl's roots were pretty terrible and I had been dying to get some fun color in these golden locks. I have hot pink extensions that match these new highlights but there's something about actually having them in my hair that makes me feel fierce.
Saturday morning we headed to Nolan's gym class and of course, little Miss P was dressed to the 9's in one of her Easter outfits. I mean, I couldn't help myself with this neon pink tutu…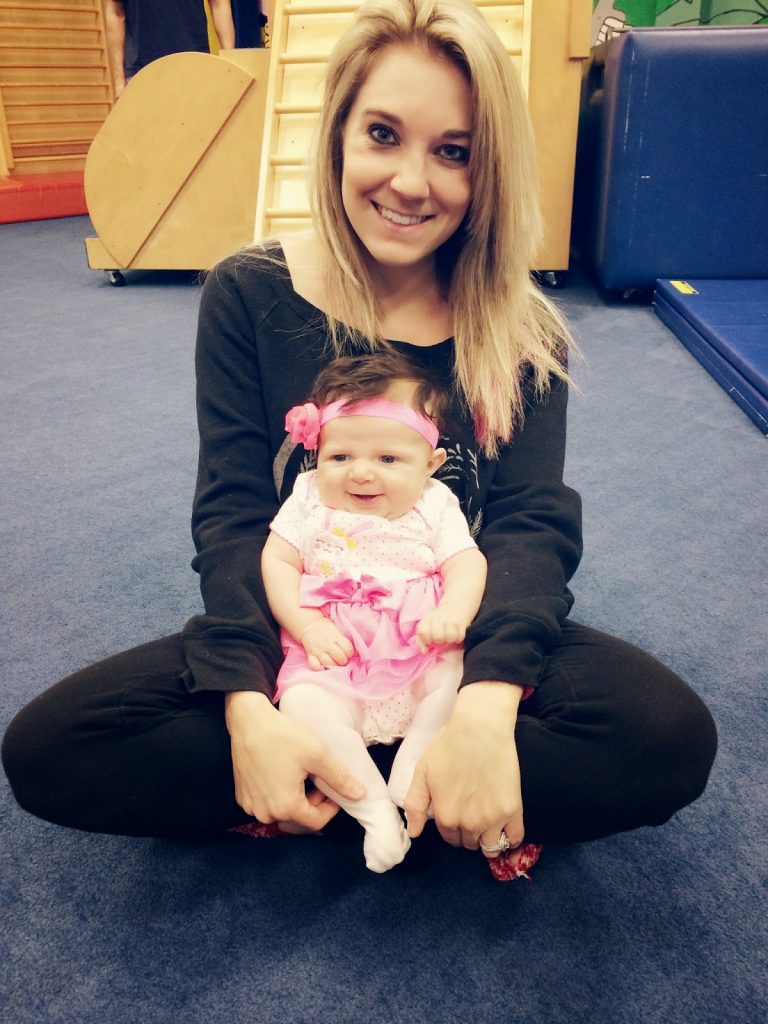 We headed downtown to the market but because it was so chilly, there wasn't much to do this week. So we headed to lunch instead, and if anything, we got this gem of a picture out of it.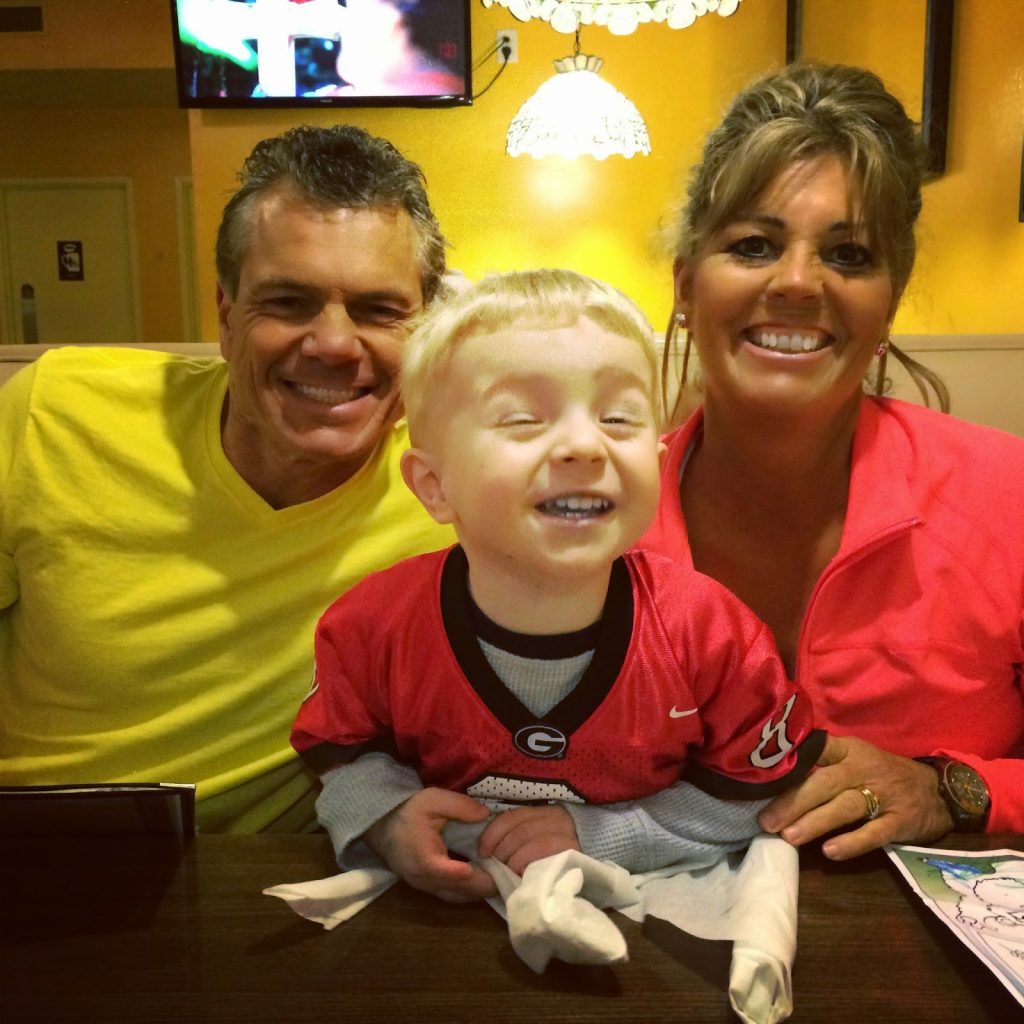 My dad is a big fisherman and he couldn't wait to head to the pond! Unfortunately, we didn't catch a single fish, but I did catch some great pictures of all of my men in action 🙂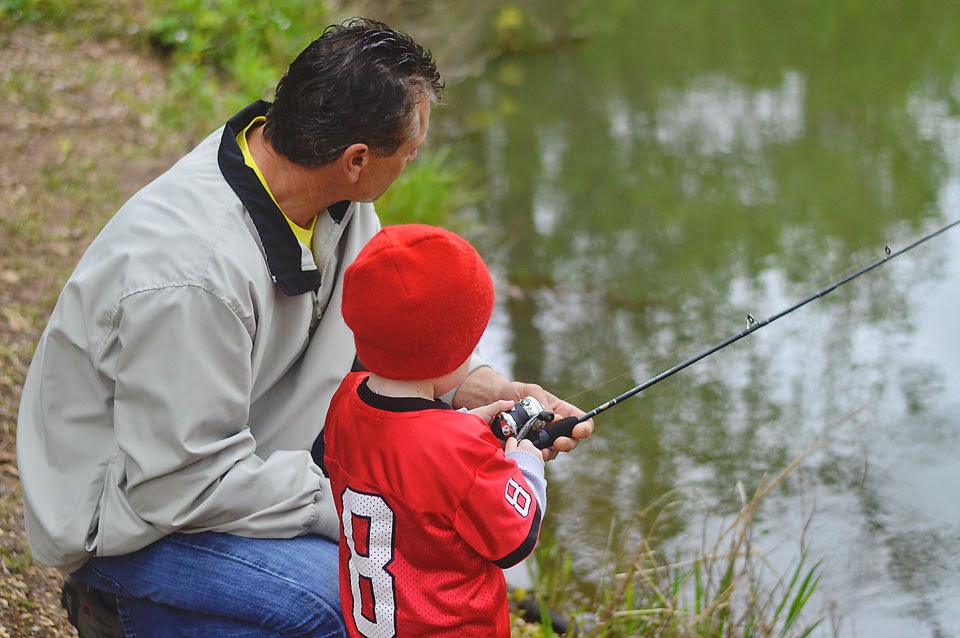 Easter morning took a lot longer than I thought it would because Nolan decided he needed to open every egg as he found it.. and the Easter Bunny left a crap ton of eggs. But he was super excited to find some eggs with money in them and couldn't wait to "go shopping at the Dollar Store". And then Paislee passed out on my Dad and it was pretty much the sweetest thing ever.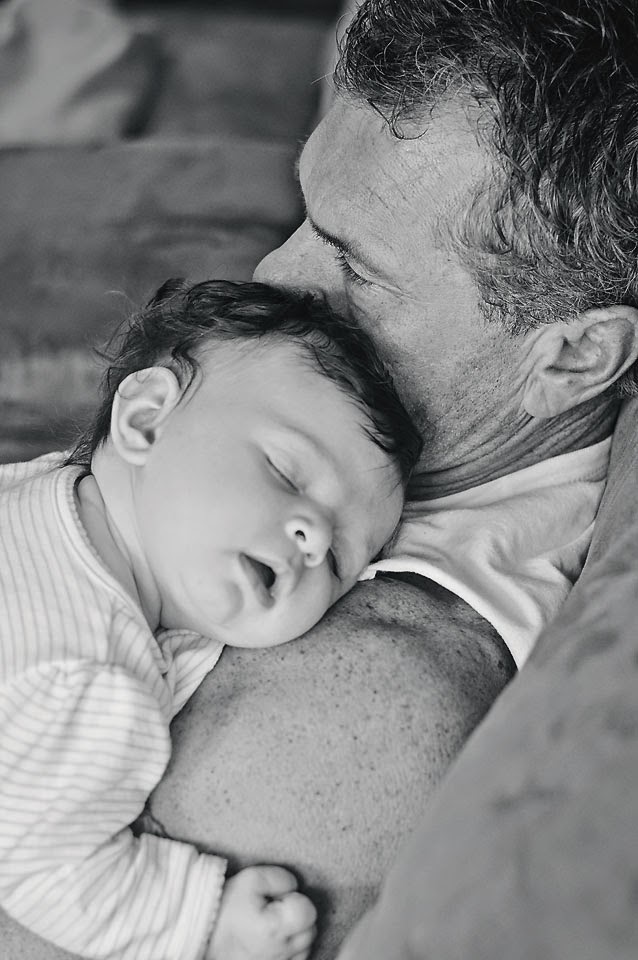 After brunch, we headed downtown to take some pictures since we always seem to get too busy and forget to do it. We attempted to stop at a flea market/antique mall but it looked like a scene out of a horror movie and kept driving. But we had a great time taking pictures and walking the river… and the sun finally decided to come out!
And how handsome is my husband? Yum.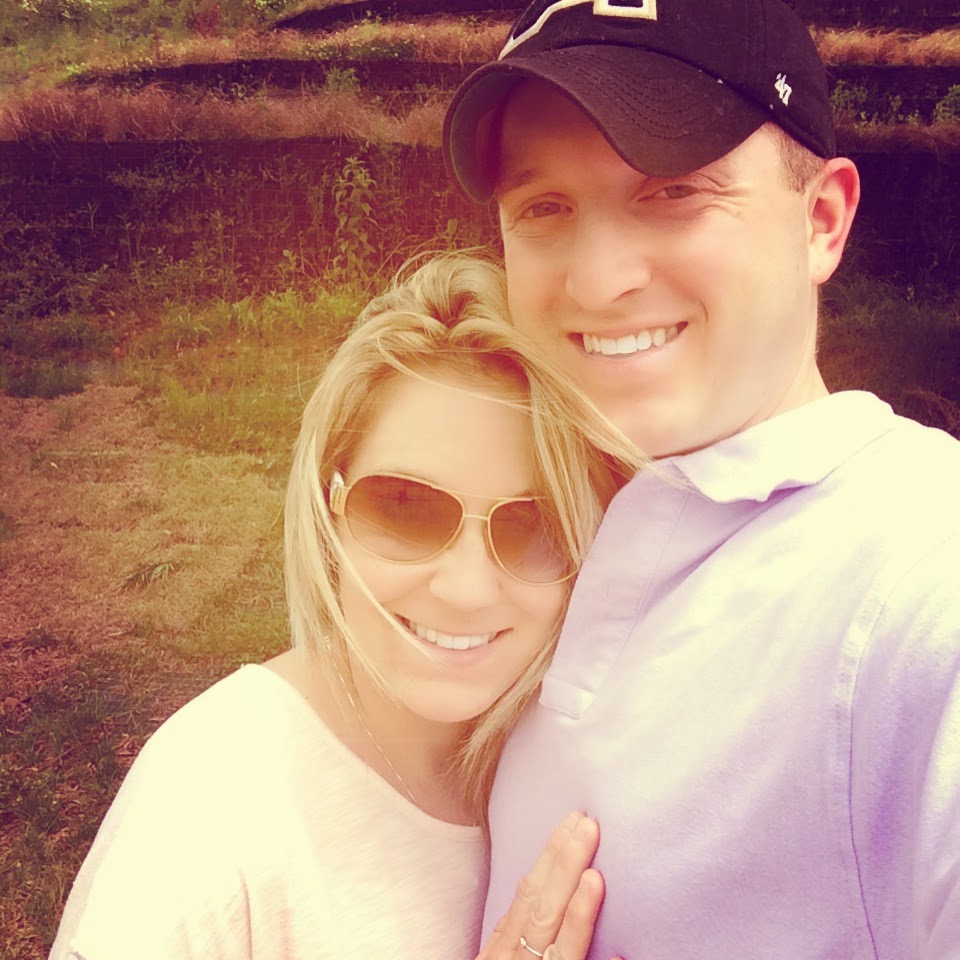 We spent most of Monday cleaning the house, playing outside, and just chatting about life. We grabbed a quick frozen yogurt before they left, which was much needed considering it was 84 degrees out!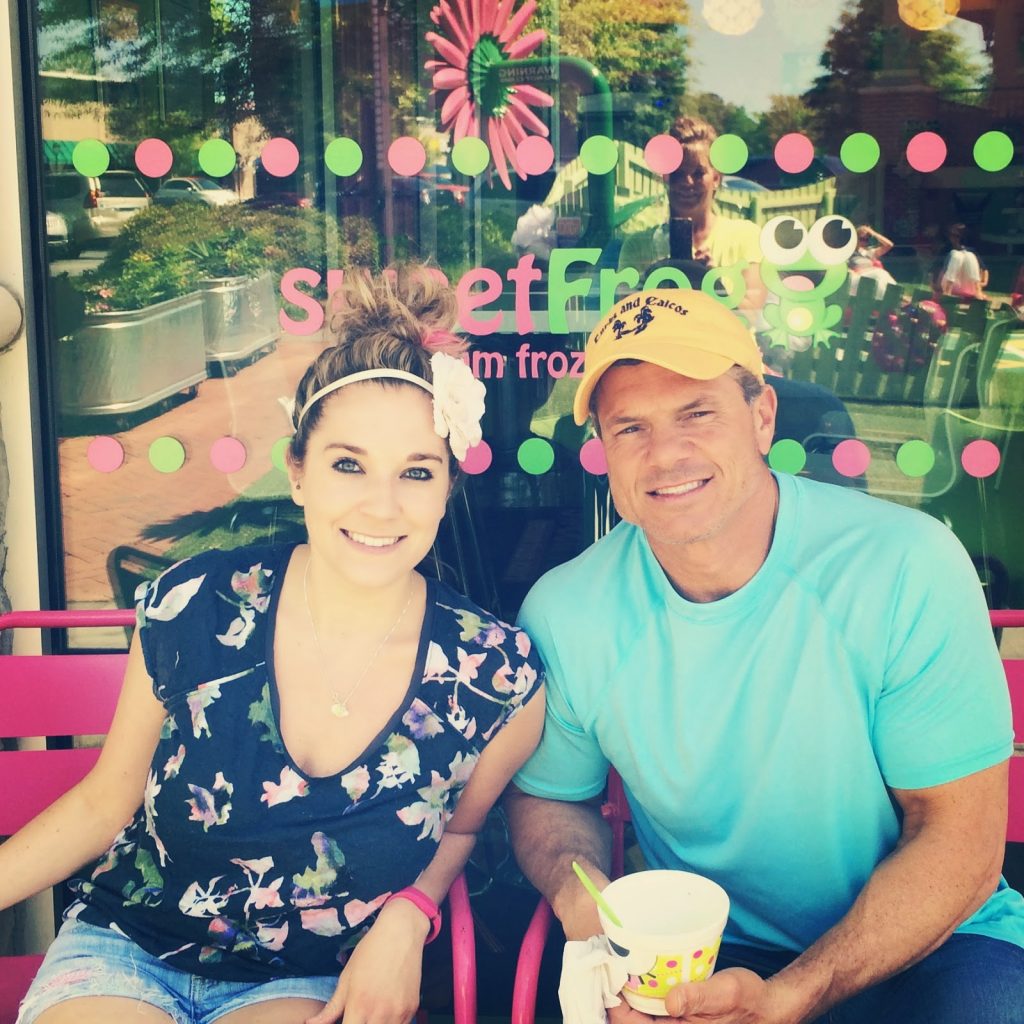 I miss my parents like crazy but just feel so blessed to have them in my life. I can't wait to head home in June and spend time on the lake with them.
How was everyone else's weekend? How do you deal with saying "see ya later" to loved ones?

"To learn life lessons from a student, animal lover and self-proclaimed wine connoisseur, go on and visit The Eclectic Vet (Student)"