Skinny Georgia Peach Smoothies
This week I made my Sweet'N Low Skinny Georgia Peach Smoothies as part of a sponsored post for Socialstars #SweetNLowStars
As most of you know, we made the move to Georgia at the end of last year. And people always warned me about the summers here and I thought they were exaggerating. But they certainly weren't; summer down here has been HOT. But you find ways to beat the heat, whether it's lounging at the pool or drinking a smoothie under the canopy in the backyard.
Since we've been making big lifestyle changes around here, we've been experimenting with different drinks that are not only delicious, but healthy too. And ones that my kids love as well 🙂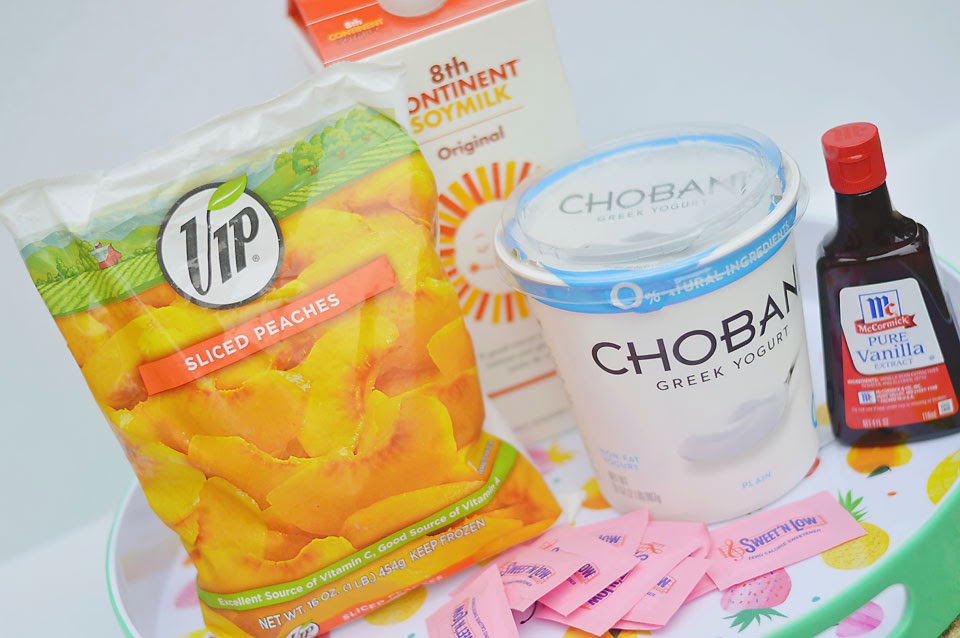 Ingredients:
2 cups frozen peaches
1 cup plain Chobani Greek Yogurt (I think I would only do 1/2 cup next time)
3 packets Sweet'N Low
1 teaspoon pure vanilla extract
1 cup soy milk (or fat-free milk if you prefer)
Smoothies are great because they're super easy peasy; just blend all ingredients and go! I didn't add any ice but you can always add ice to make it a little less creamy. And like I said, I would only us 1/2 cup Greek Yogurt; as you may know, it has a very strong taste and it kind of overshadowed the peaches.
Since we live in Georgia, we went with a "Georgia Peaches" theme but you could totally swap out any frozen fruit. They were easy and my kid ate the entire thing… which never happens! And healthy;
Sweet'N Low
means no guilt here 🙂
What are some of your favorite smoothie recipes?!