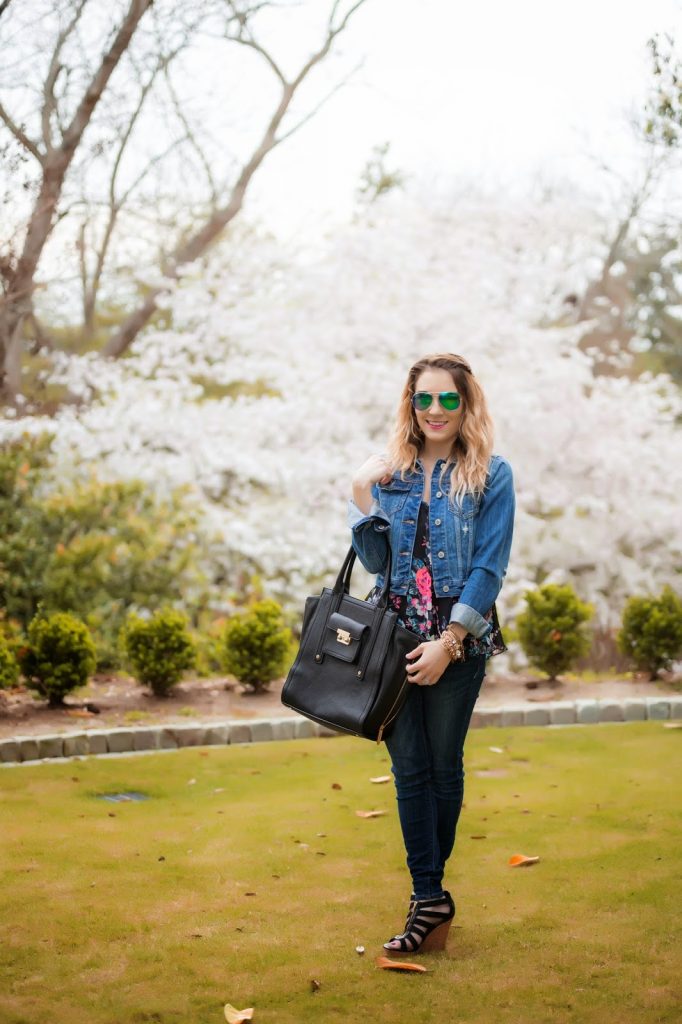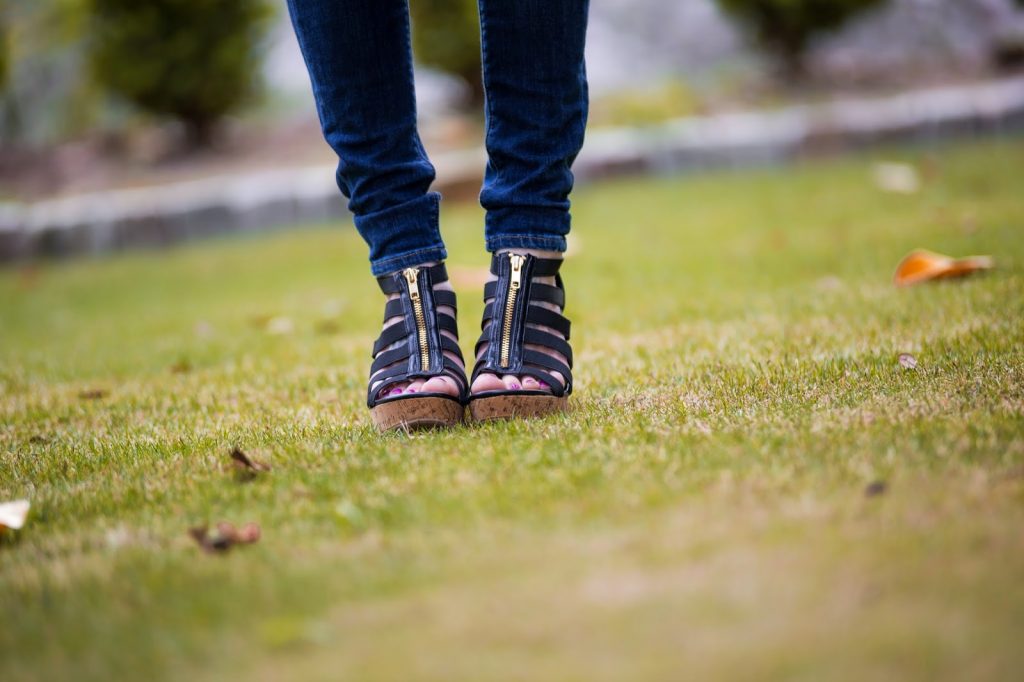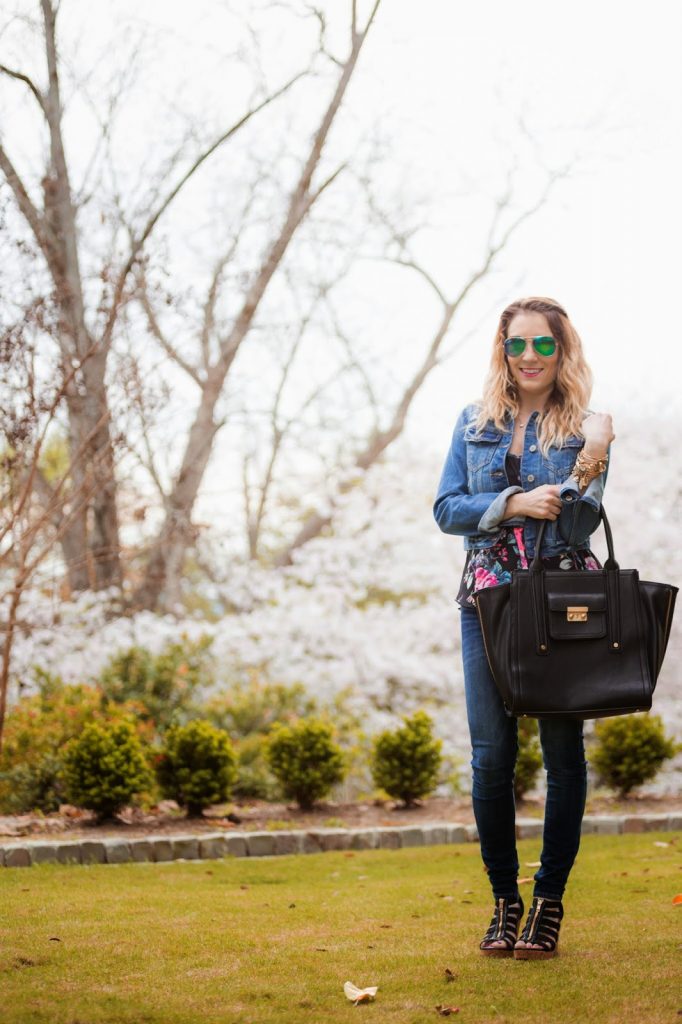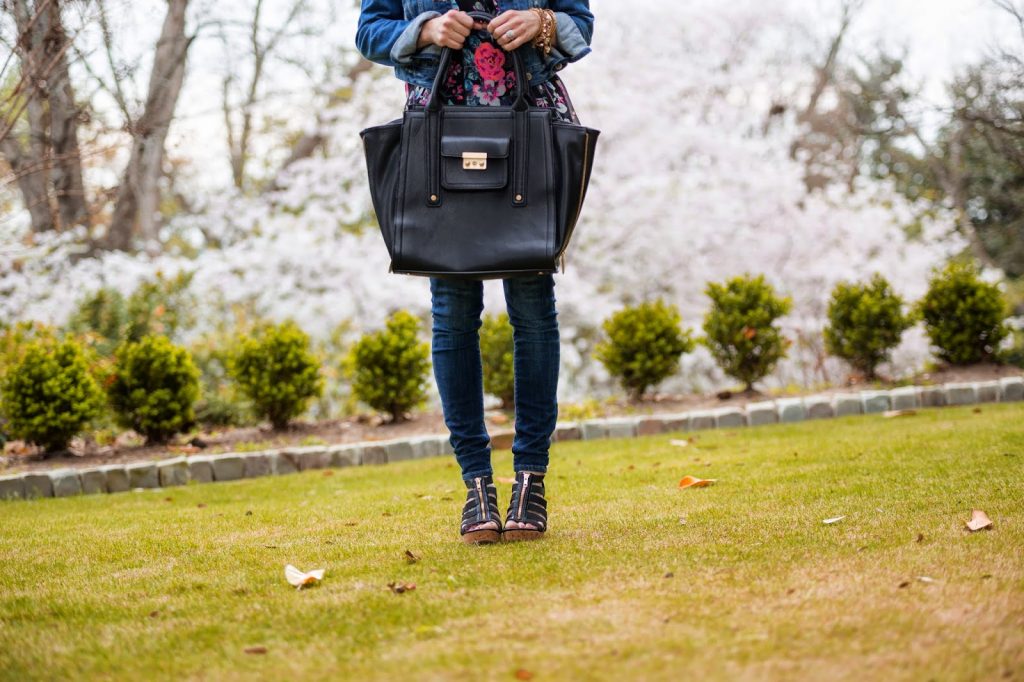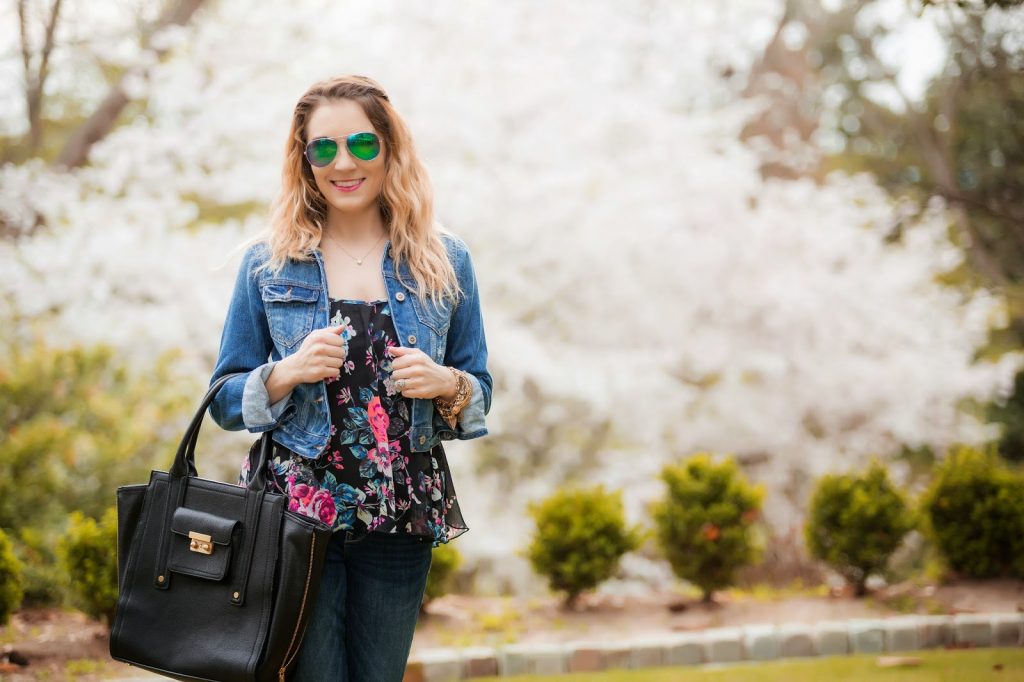 I'll be honest with you, wedges used to scare me. I was afraid I wouldn't be able to walk in them (don't ask me why) and that I couldn't pull them off. But when I finally tried my first pair, I was hooked. They were pretty much a comfortable sandal tennis shoe. And while that may not make any sense whatsoever, try a pair and tell me how you would describe it 🙂
But I love that wedges are so versatile. I paired these
Steve Madden Eddyy's from Rack Room Shoes
with a pair of jeans, but you could totally wear them with a maxi skirt, shorts, whatever. I chose this black pair because it can take me from spring to fall. Which being in the south, these babies will probably take me straight through October and into November when we finally get a touch of cool coming through.
I loved the zipper on them; they're practical yet a little unique and I loved that. I'm often running errands with my kiddos and shuttling them from one place to another, so heels aren't practical for me unless I'm going out with my hubs or the girls. But these are shoes that I could actually wear during the day and while carting a toddler, infant, groceries, whatever. The wedge heel keeps you sturdy and allows you to be stylish and functional at the same time.
Call me crazy, but choosing a wedge over a "regular" sandal makes me feel a little more like "me" and more than "just a mom". They make me feel taller, more confident, and that I'm ready to take on the day.
Wedges are super popular this season, and once you try a pair, you'll see why. They come in all kinds of colors and styles, and I highly recommend adding a neutral pair to your shoe collection. Just like heels, there are different heights and sizes of wedges, so start with a smaller wedge if you're unsure about them.
Rack Room Shoes has a fabulous selection… and who wouldn't want to take advantage of their famous "buy one pair get 50% off your 2nd pair"?! You can thank me later 🙂
How do you feel about wedges? Love 'em or hate 'em? What's your favorite way to wear them!?