Good morning and happy Friday friends! I am so excited to be staring out the window at a lake right now as I write this. Water just calms the soul and makes me happy. And a Starbucks in hand doesn't hurt either.
We went downtown for the Indians game last night. And despite feeling like crap, I tried to rally and have a good time. And that I did. We started at Paninis for one of my favorite sandwiches in the entire world. Picture a giant oversized sandwich with turkey, coleslaw, cheese, and french fries… ALL ON THE SANDWICH. I'm telling you, it's the best thing in the world. And you need on in your life if you're ever in CLE.  I also enjoyed an Angry Orchard which makes me feel like I'm cheating on my beloved Redds Strawberry Ale but you take what you can get.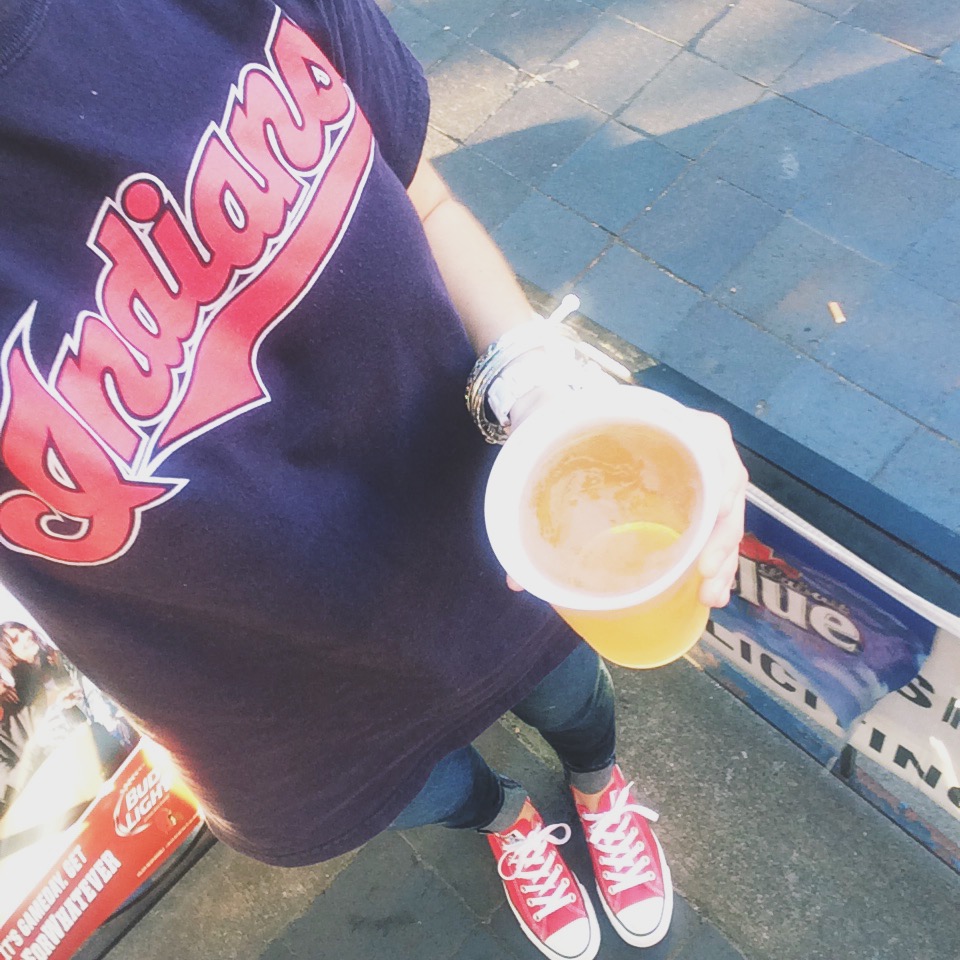 We met my cousin Christina, her husband Rob, and our friend Brian. Remember the wedding weekend in Maine? That was for this guy's wedding. We purchased "District" tickets which you also need to do if you're ever in Cleveland. Pretty much, they blew out a ton of seats in the middle of the stadium and made a bunch of standing room. For $13 you get a general admission ticket and your first beer is included! Amazing, right?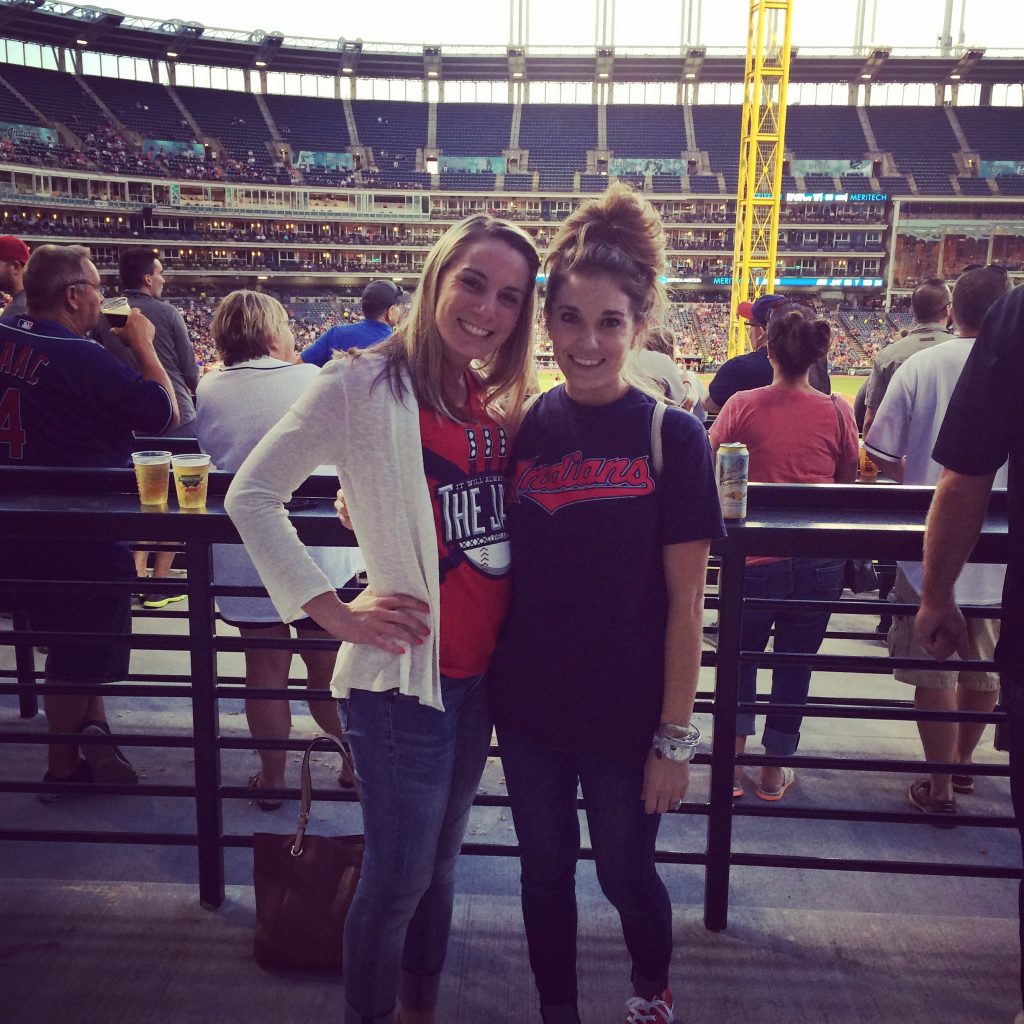 We stood for most of the game and then headed down to some empty seats. On the first baseline. Hollllllla. But it was super fun, we spent time with people we love and we saw a win, so you can't beat that. Roll Tribe!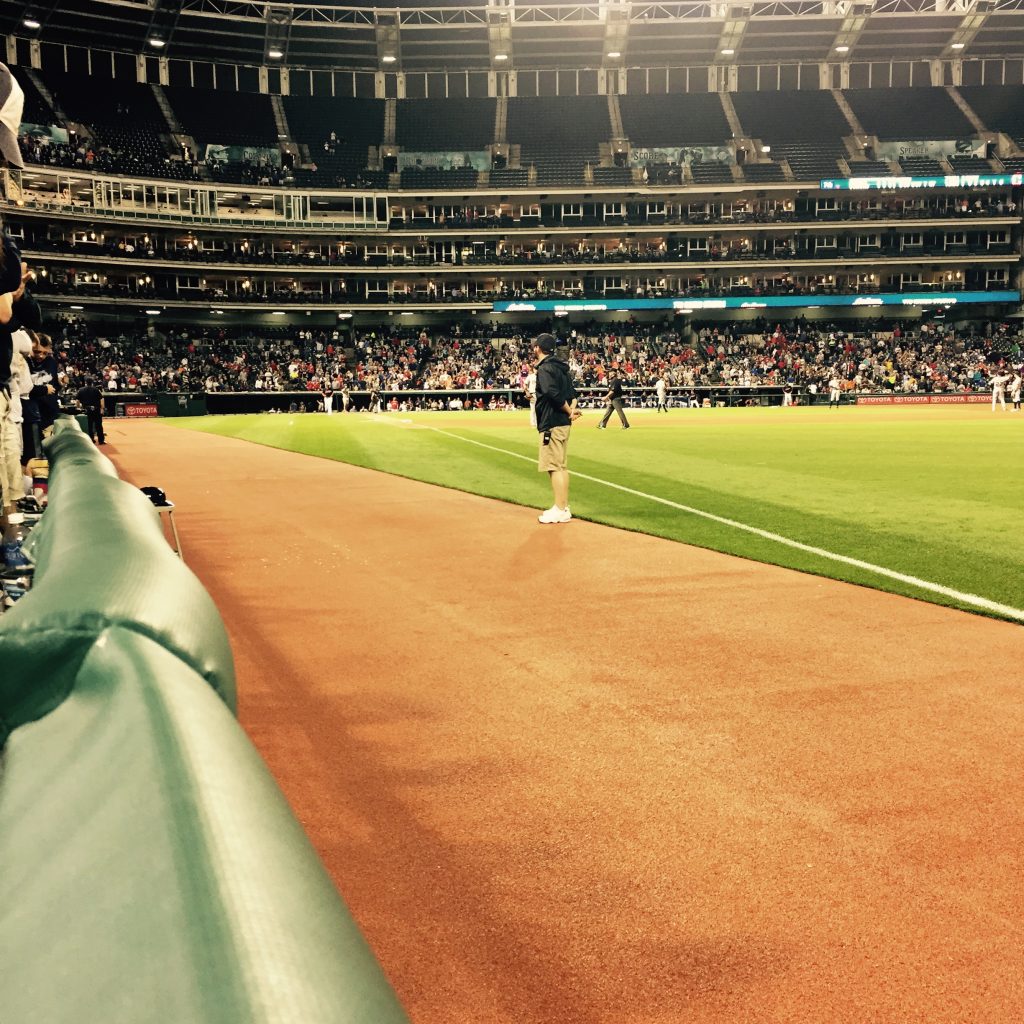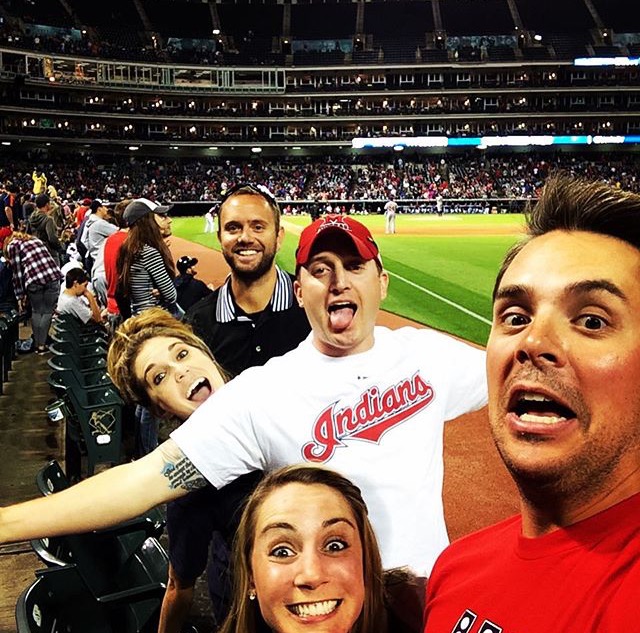 We have a ton of other stuff planned this weekend and my heart is just so happy being home. I'm also feeling ten times better than I did yesterday so I am super thankful for that.
On another note, FedEx is telling me a package was delivered and it wasn't on my porch… so I'm a little upset about that. I filed a claim and my local store called me, said the package was delivered, and that was that. I'm waiting to hear back from the shipper but am just super frustrated and annoyed I have to deal with that from Ohio. What can you do though?
Hope you all have a great weekend! Be sure to follow me on Instagram for updates 🙂