Man, I feel like a woman.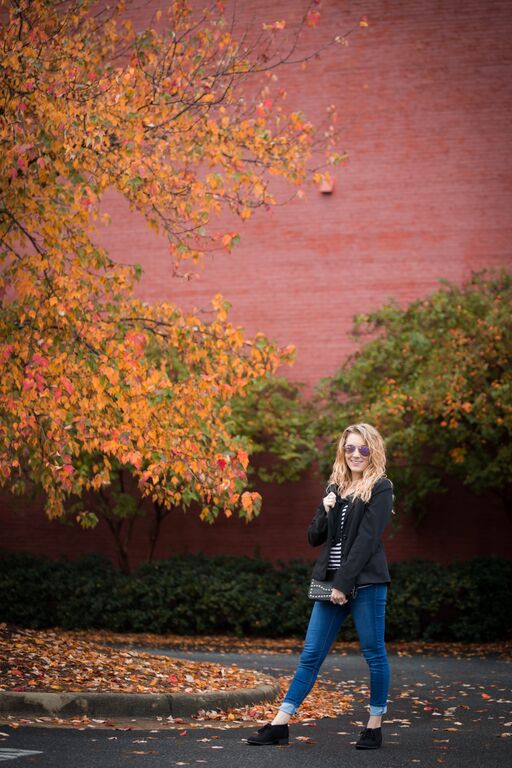 I'll be honest, I wasn't sure how I would feel about the menswear inspired trend when I first saw it. I've always felt that blazers looked a little strange on me and they just reminded me of Corporate America, of which I was also not a fan of. But I think it's because I always envisioned them with slacks (do people call them that… I don't even know) and saw them as boring. But with the new menswear inspired trend in the spotlight, I thought I would try to step outside of my comfort zone and see what I could come up with!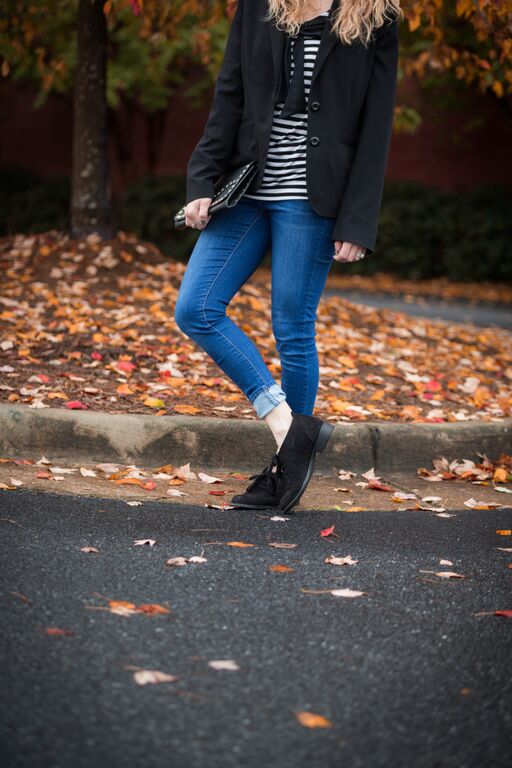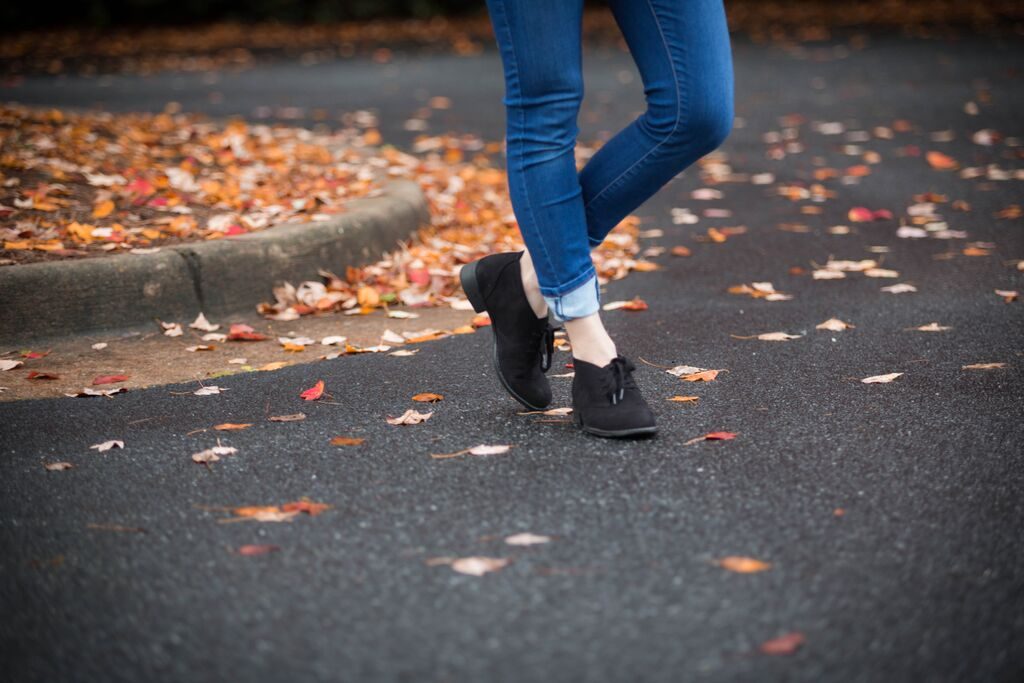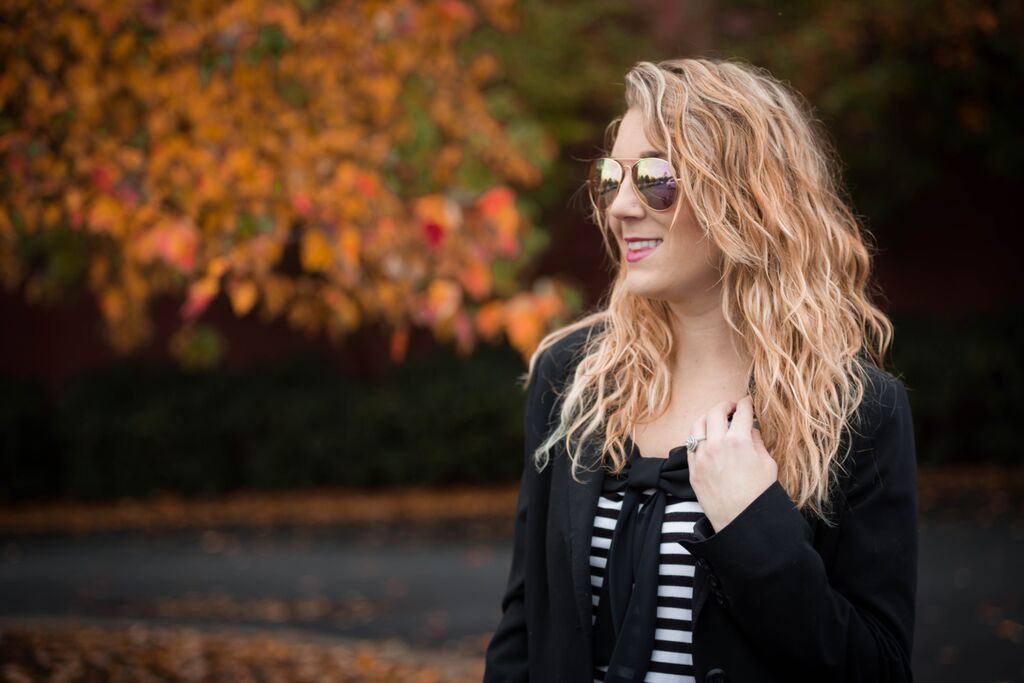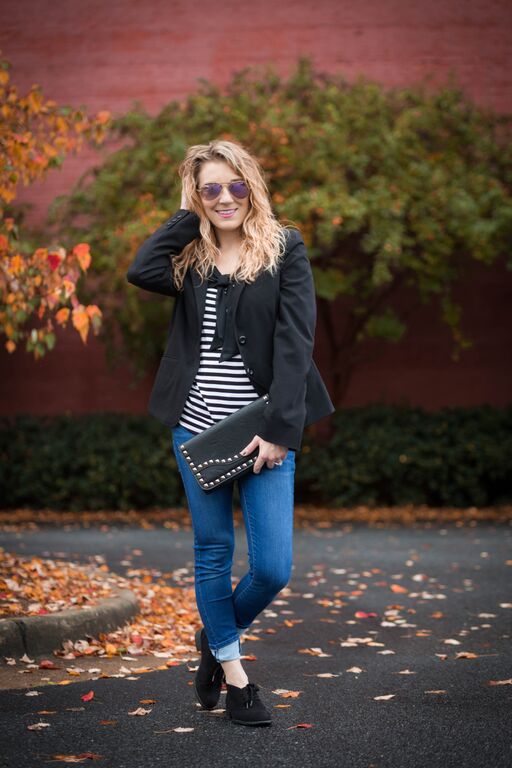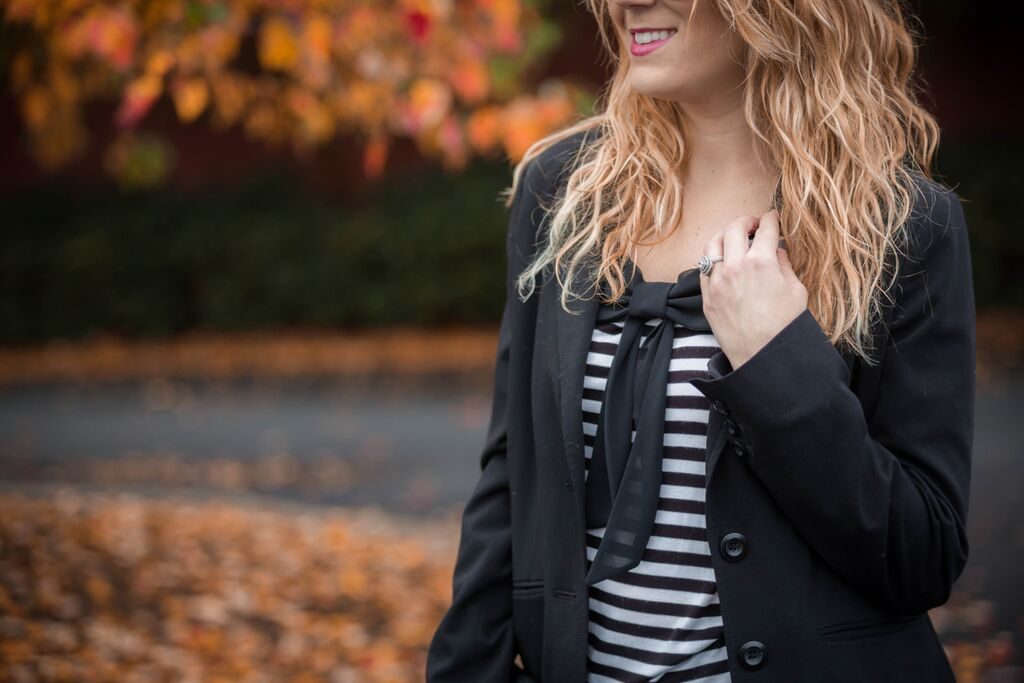 I chose the striped top because it softened the harshness of the blazer and because of the bow; mixing feminine and masculine pieces help lessen the intensity of the menswear look. Other options would be big earrings, a colorful top, statement necklace, scarf, etc. I left the blazer unbuttoned to keep it casual, and wore it with jeans instead of a dressier bottom. I love when women wear a blazer with Colettes or dress pants and stilettos but that's just unpractical for me right now.
The inspiration for this outfit? The shoes. I've been seeing all sorts of menswear inspired shoes gracing the magazines and internet, but I chose this pair from Rack Room Shoes because they were subtle. They weren't over-the-top and could be an easy transition into trying this new look. Rack Room Shoes always had a great selection for an even better price. Since I usually have to buy shoes for the entire family, I love that Rack Room Shoes offers a Buy one get one 50% off incentive, and you can receive $15 in rewards for every $200 you spend. Totally worth it, right?!
I completed the look with a studded black clutch to give it a little texture and that was that, a little walk outside my comfort zone. No pun intended 🙂
I love trends but I don't wear anything I'm not comfortable with. If you're curious to try a trend, start small. You don't have to go full out and dress like the models on the runway, but you can mix and match pieces to test the waters. I have to say I felt super chic and comfortable in this look and I think it's definitely one I would like to experiment with more.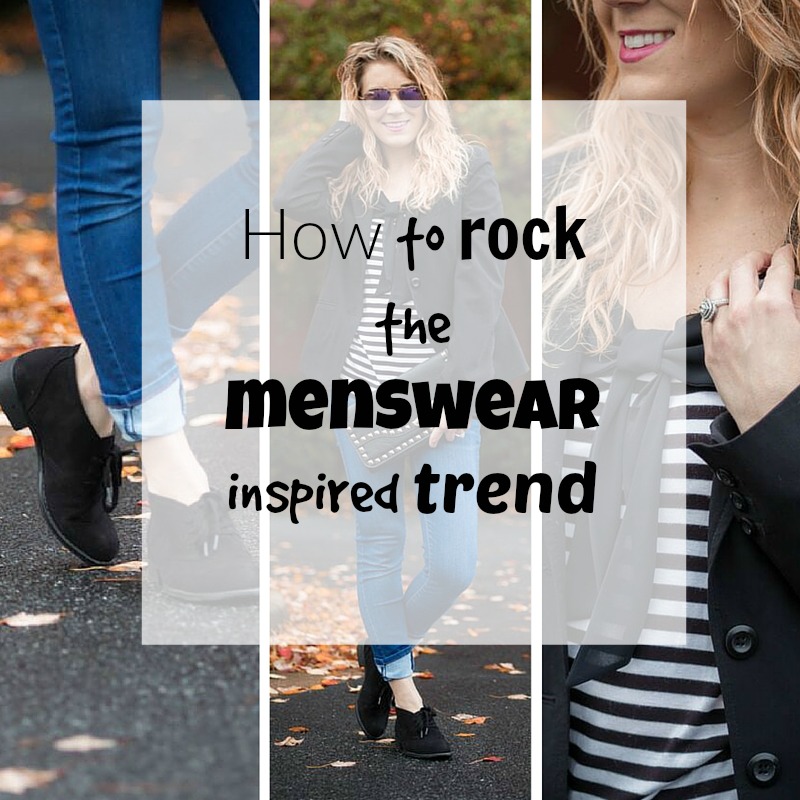 Elle top// Lauren Conrad blazer (old but similar here)// Target jeans// Xappeal Shoes via Rack Room Shoes c/o//
Forever 21 clutch (old but similar here)//Photo credit: Amy Hess Photography
What about you? Have you tried the menswear inspired trend yet? What do you think? What do you like or dislike about it?