A guide to visiting Salem, MA in the fall
Planning a trip to Salem? Here's a look at our last trip + tips and tricks for visiting Salem, MA in the fall
We just got back from our second trip to Salem, MA and dare I say, I fell even more in love with the city than I did before. There was something so magical about this visit; I knew my way around but also experienced new things. It felt like coming home.
I didn't plan as much this time; I had already seen and done quite a few things on my first visit, but I also wanted to leave time to just explore the city. However, I still bought tickets and made reservations for a few things because the fall (especially October) is extremely busy and I wanted to make sure I was prepared. And there's still SO much I haven't done and can't wait to go back and do!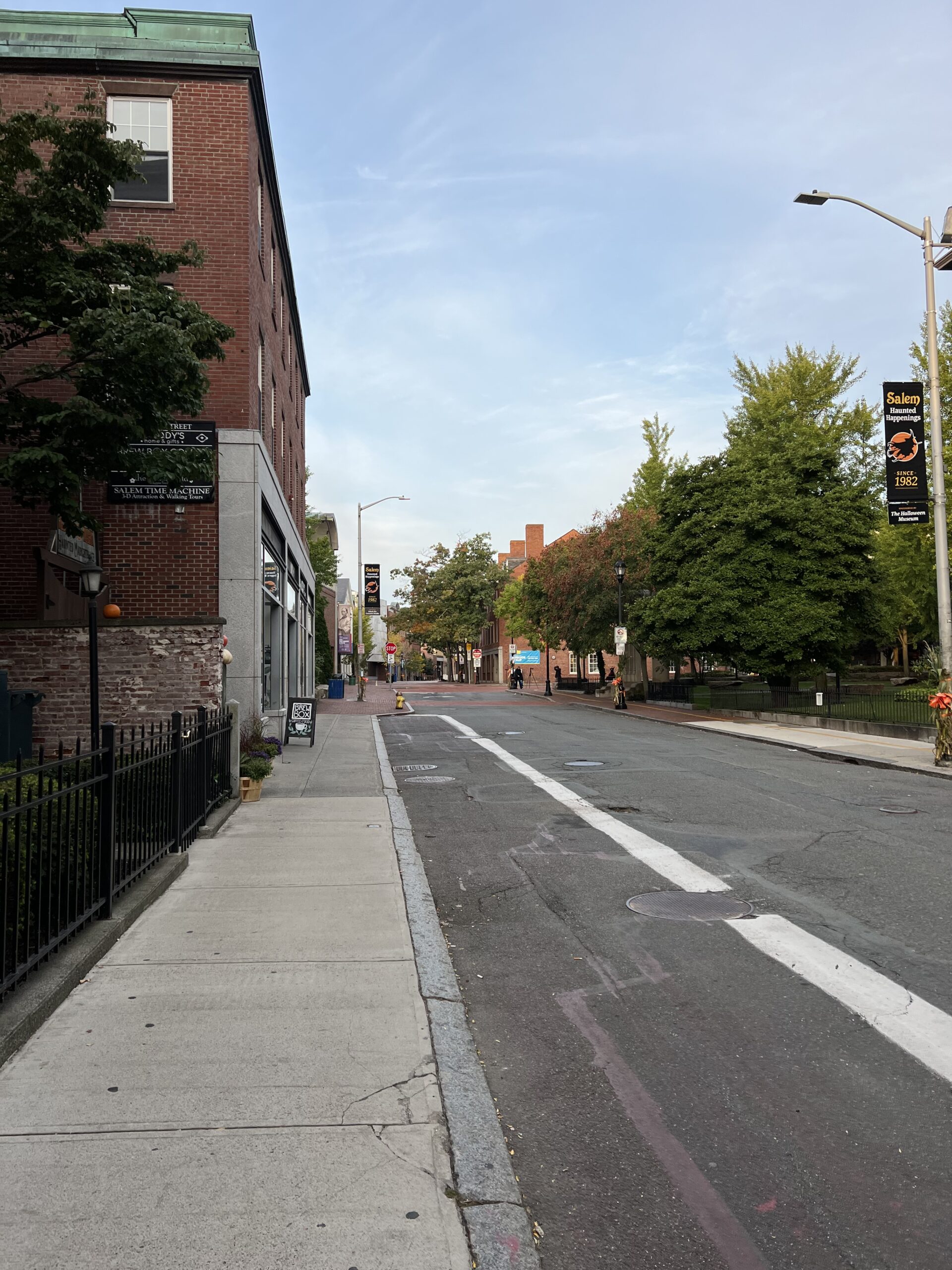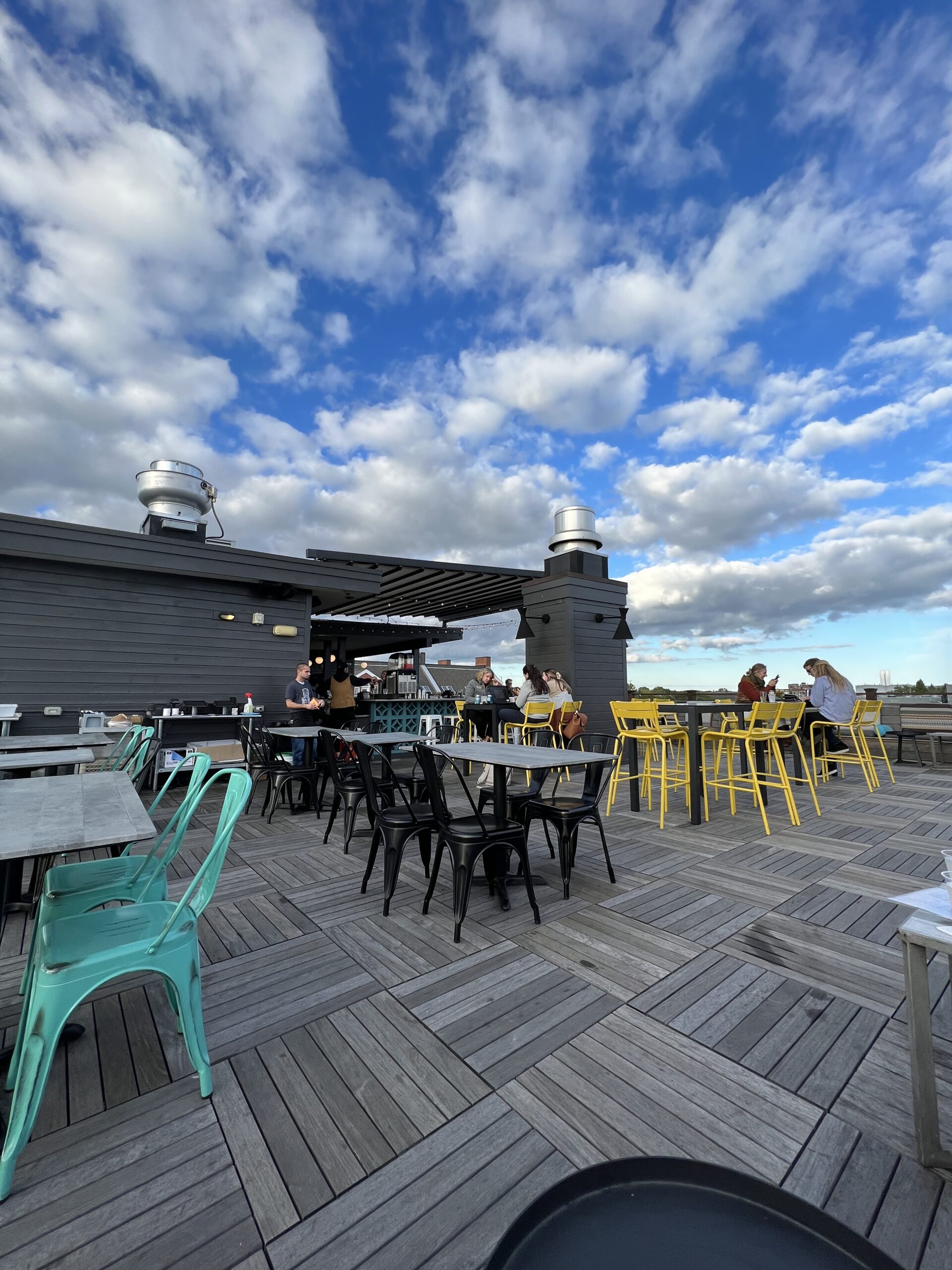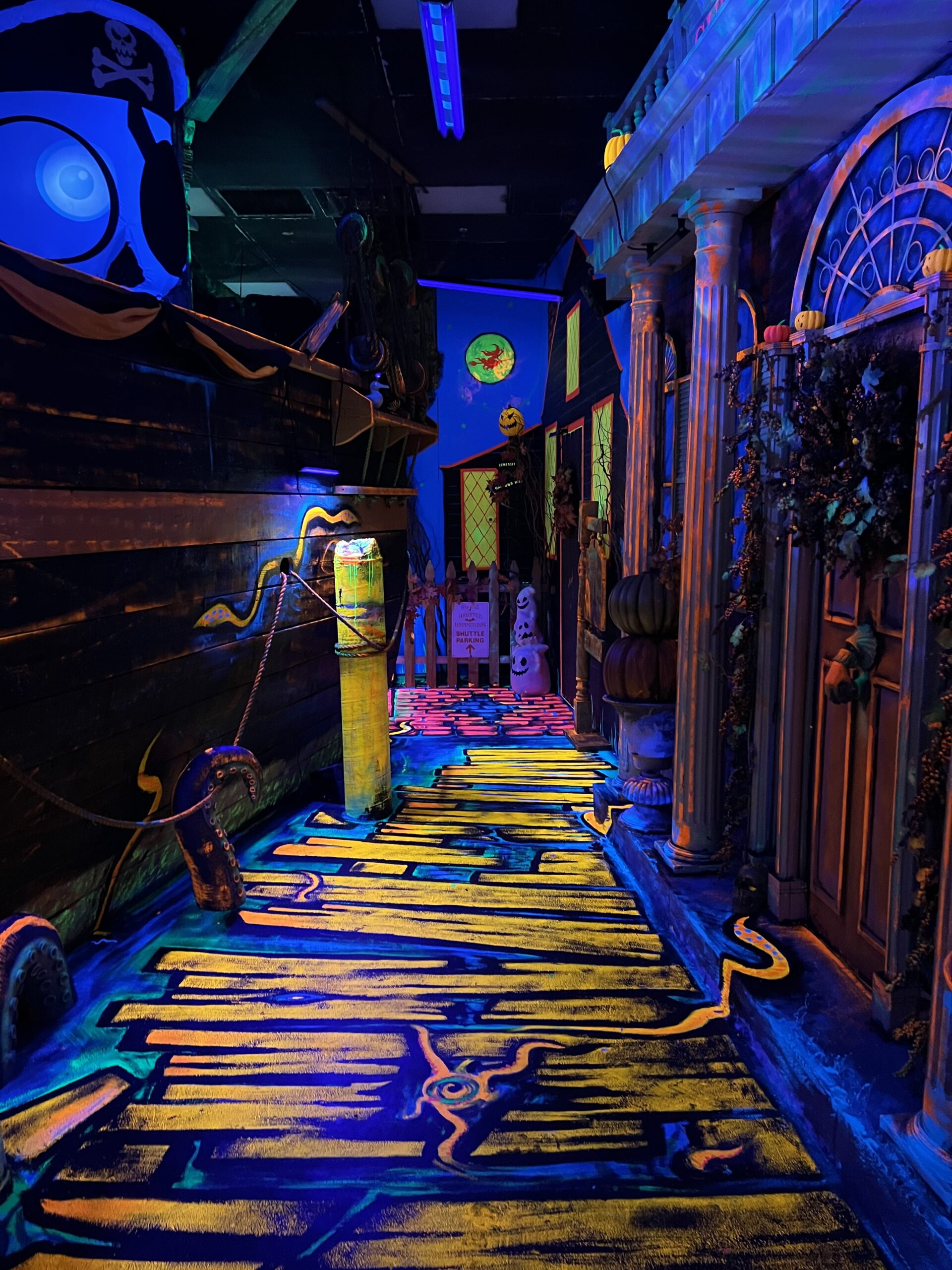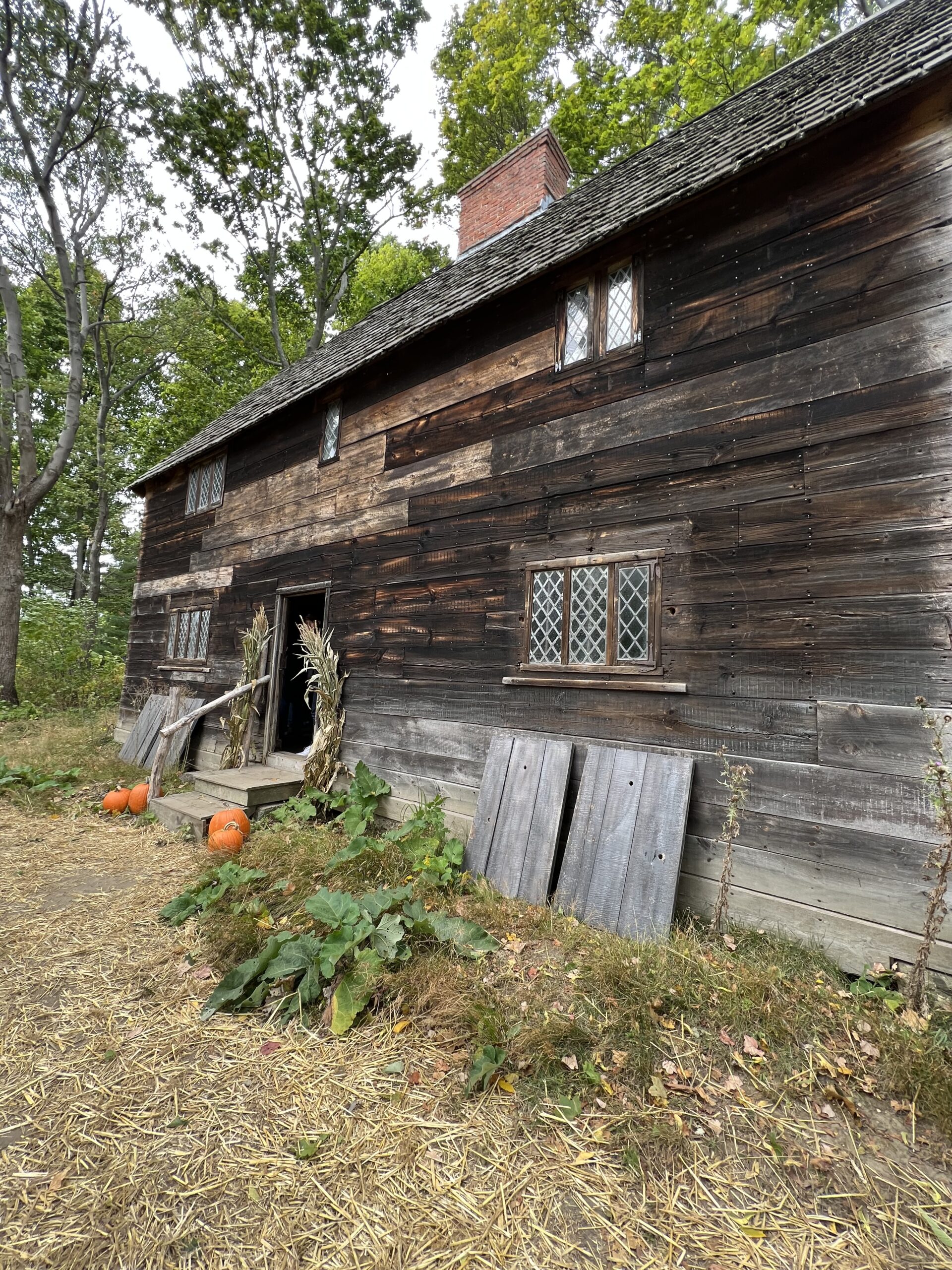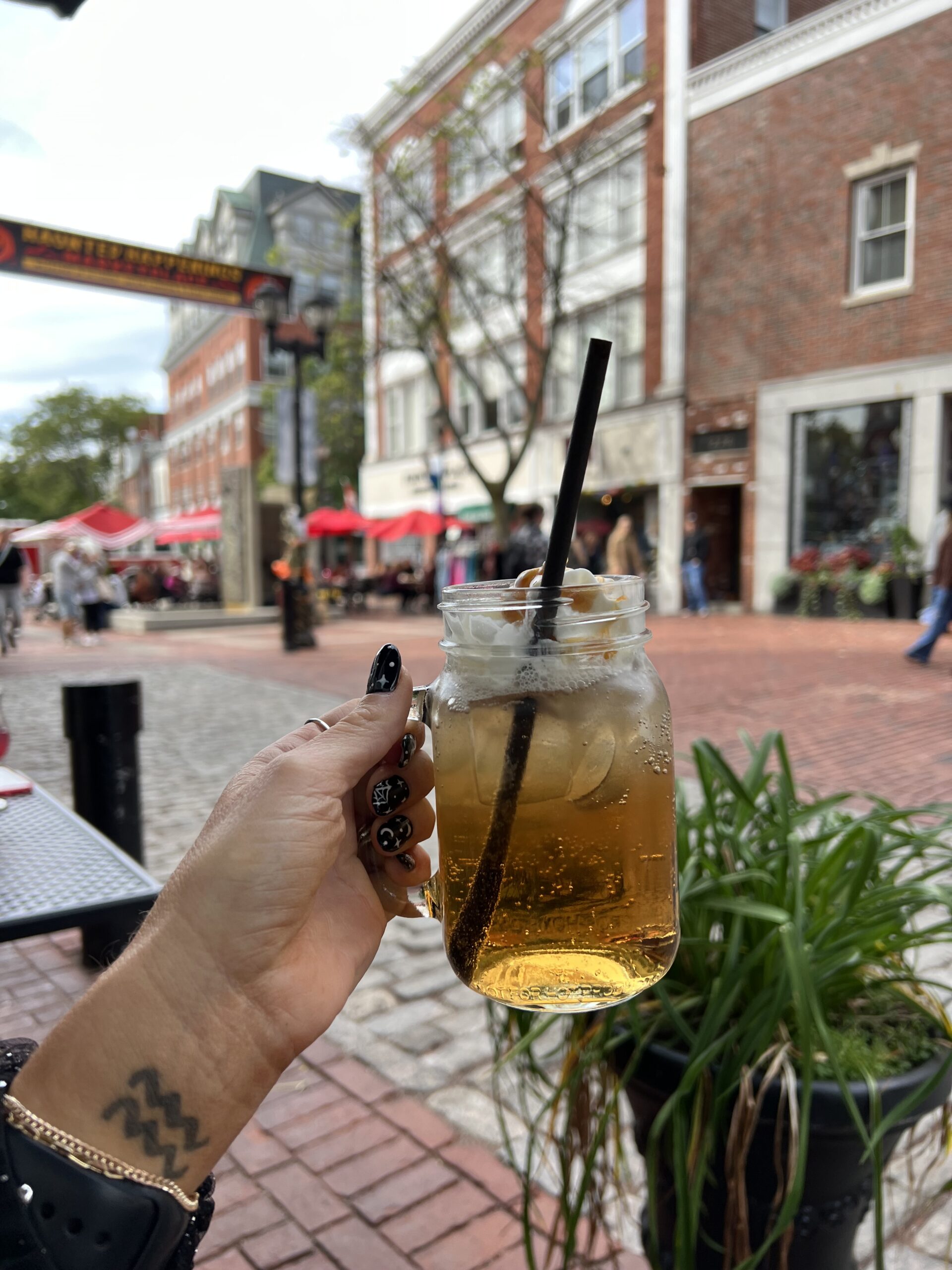 Here was our itinerary from this time around:
THURSDAY 9/29
 Arrive in Salem around 2:30
Check-in at Hawthorne 4pm
Walk around
5- Dinner at The Roof
Halloween Museum
8-10 Witch City Walking Tour
FRIDAY 9/30
9:30 Breakfast at Reds
Walk around/shopping
Lunch at Rockafellas
5-6:15 Mahi Mahi cruise
SATURDAY 10/1
Coffee/Breakfast Gulu Gulu (The Creme Brûlée latte is the best!)
12:00pm Lunch at The Tavern
Drinks at O'Neills
Vampfangs Ball 7pm
SUNDAY 10/2
11am Brunch at the Ledger (Get the donut of the day and thank me later)
Pioneer Village (They're only open 12-4 Saturdays and Sundays so plan accordingly)
1:30 Drinks ar Finz
6:30 pm Dinner at Turners (Best Chicken Marsala I've EVER had)
8-10pm Hocus Pocus in the Commons
MONDAY 10/3
6:30 am Leave for airport
We ended up changing our plans a few times and cancelling and moving reservations. You can get swept up in the city and whatever direction it takes you so we kind of just went with the flow and were super flexible! We also planned our trip before Disney announced that Hocus Pocus 2 would be coming out that weekend so it may have been a little extra crowded because of that. But none the less, still an amazing time!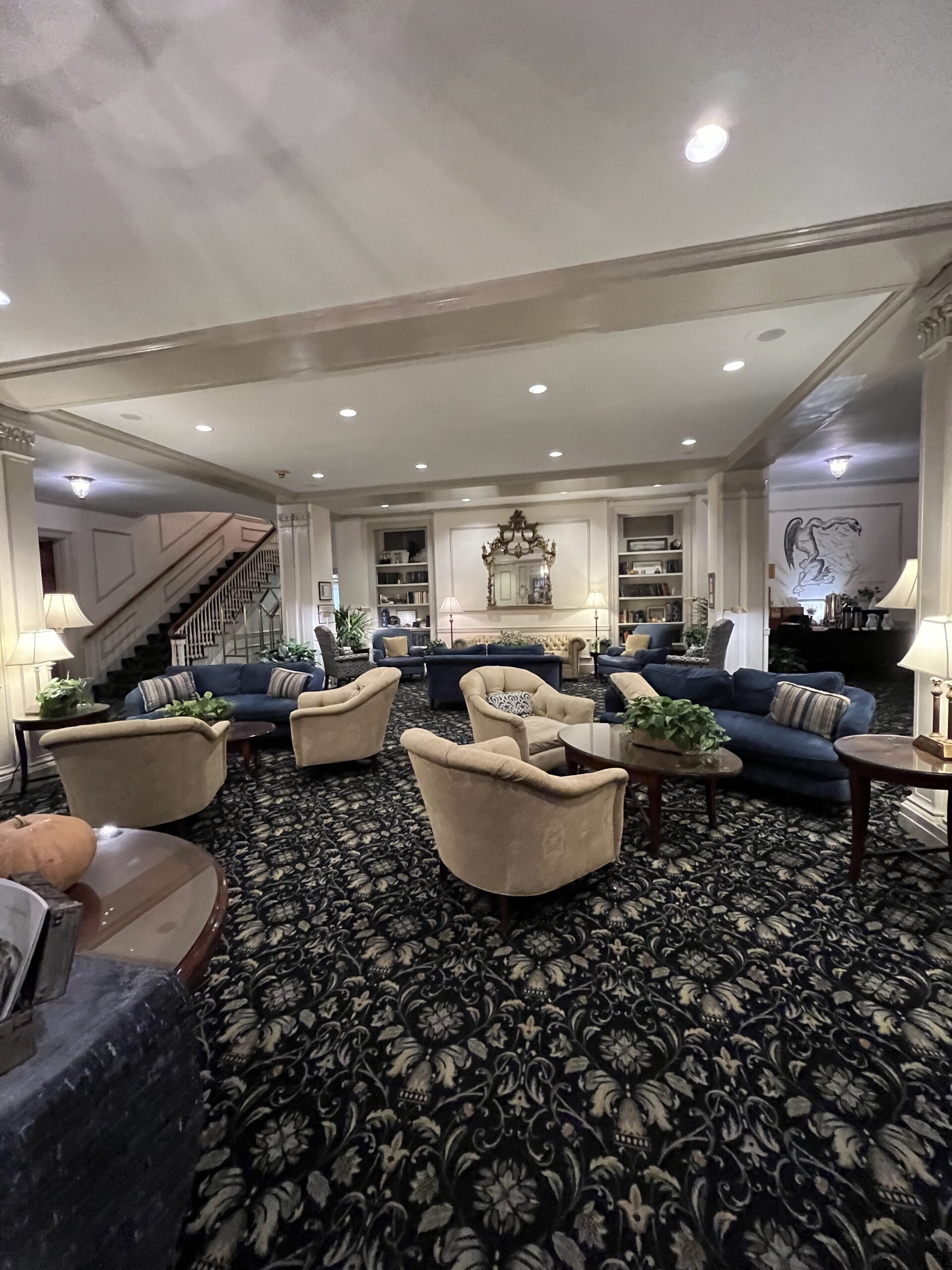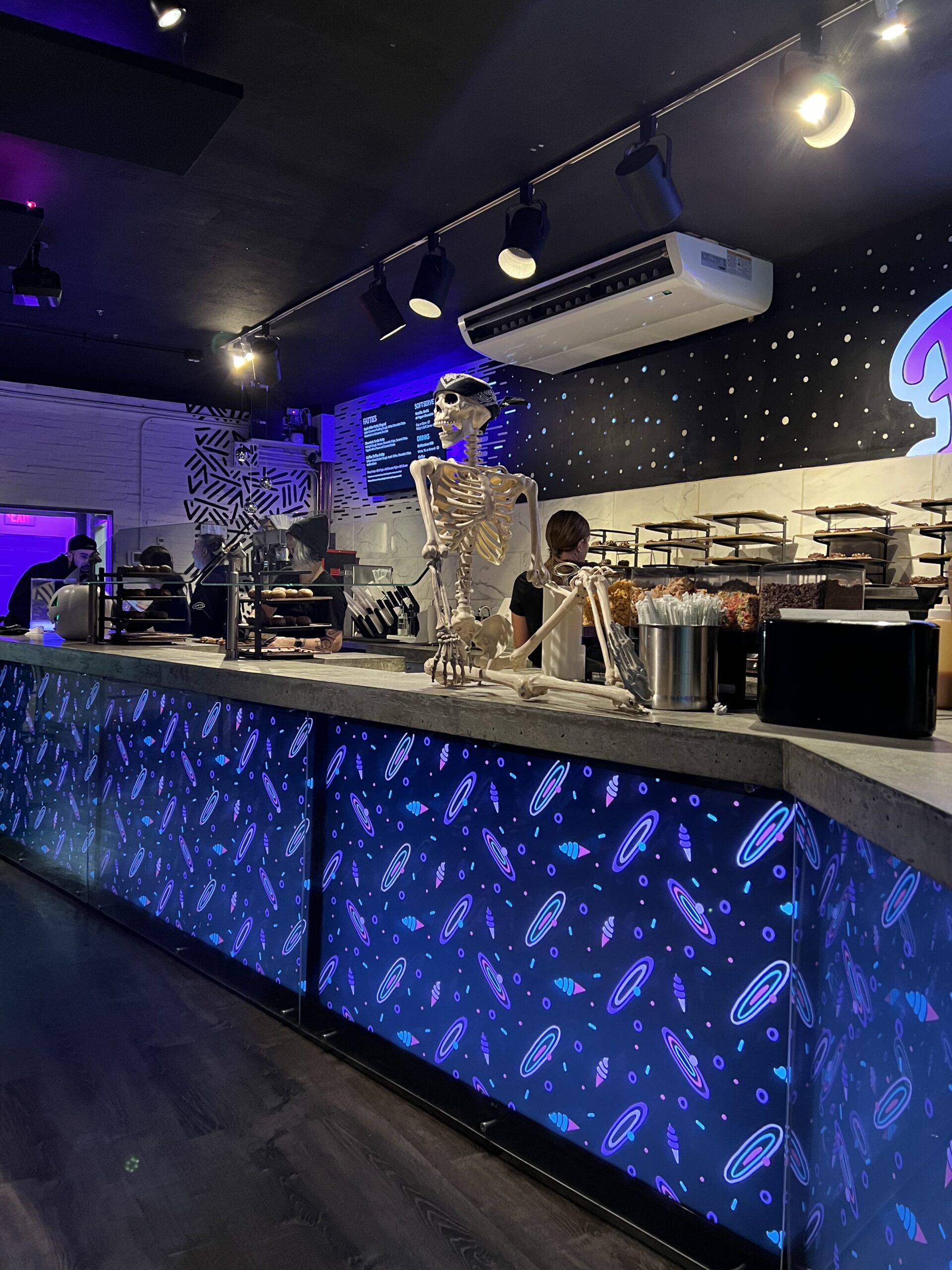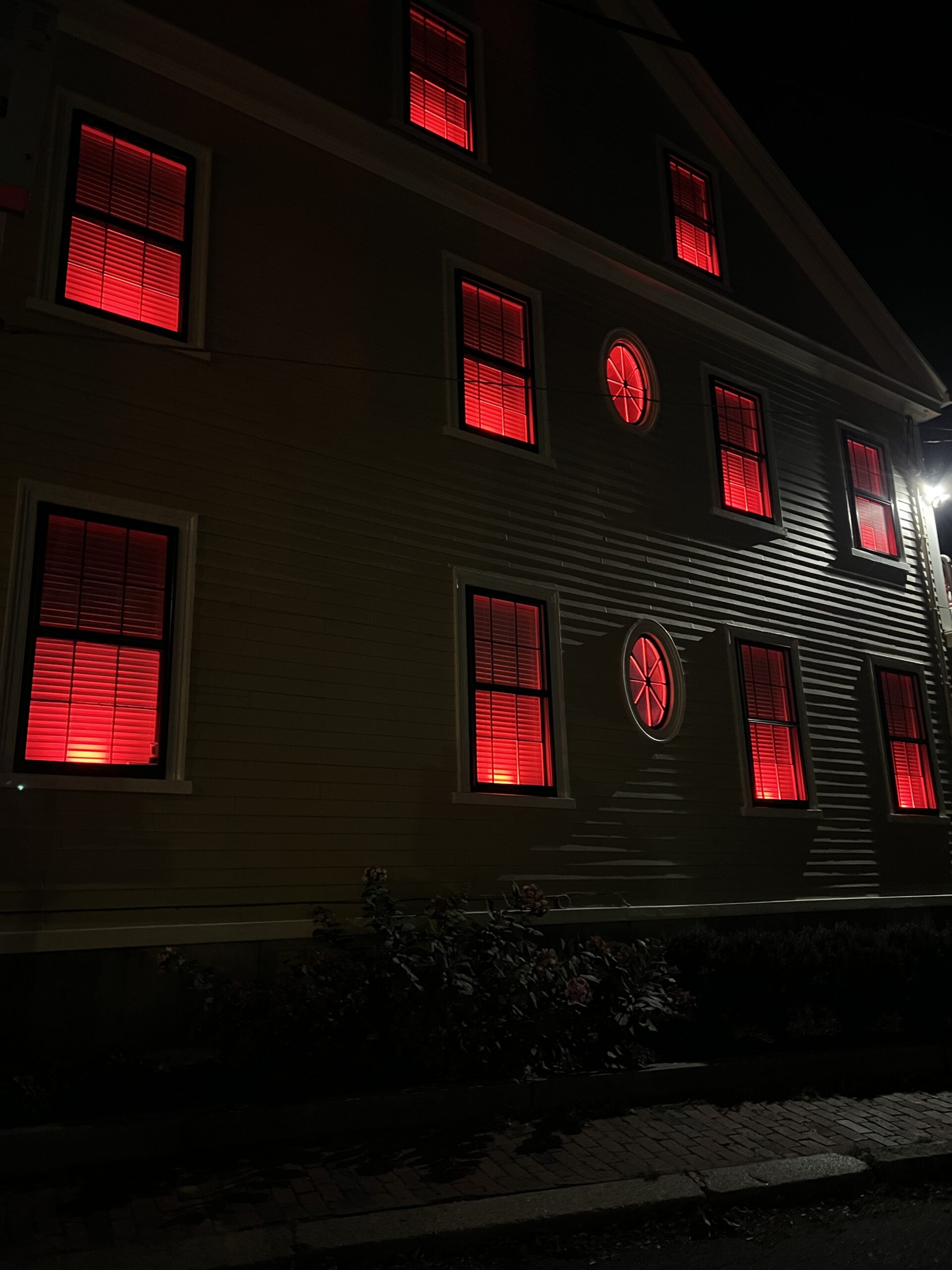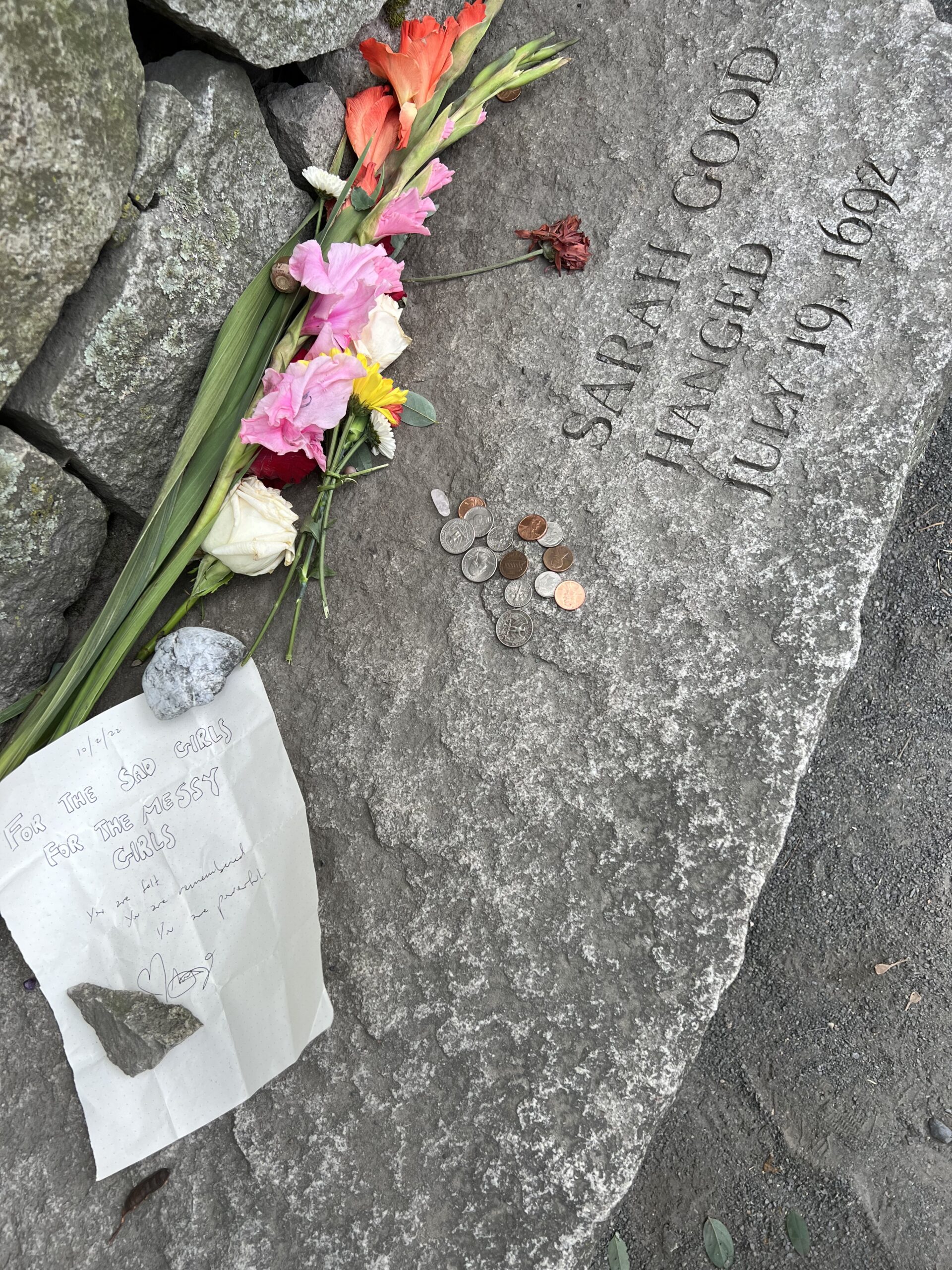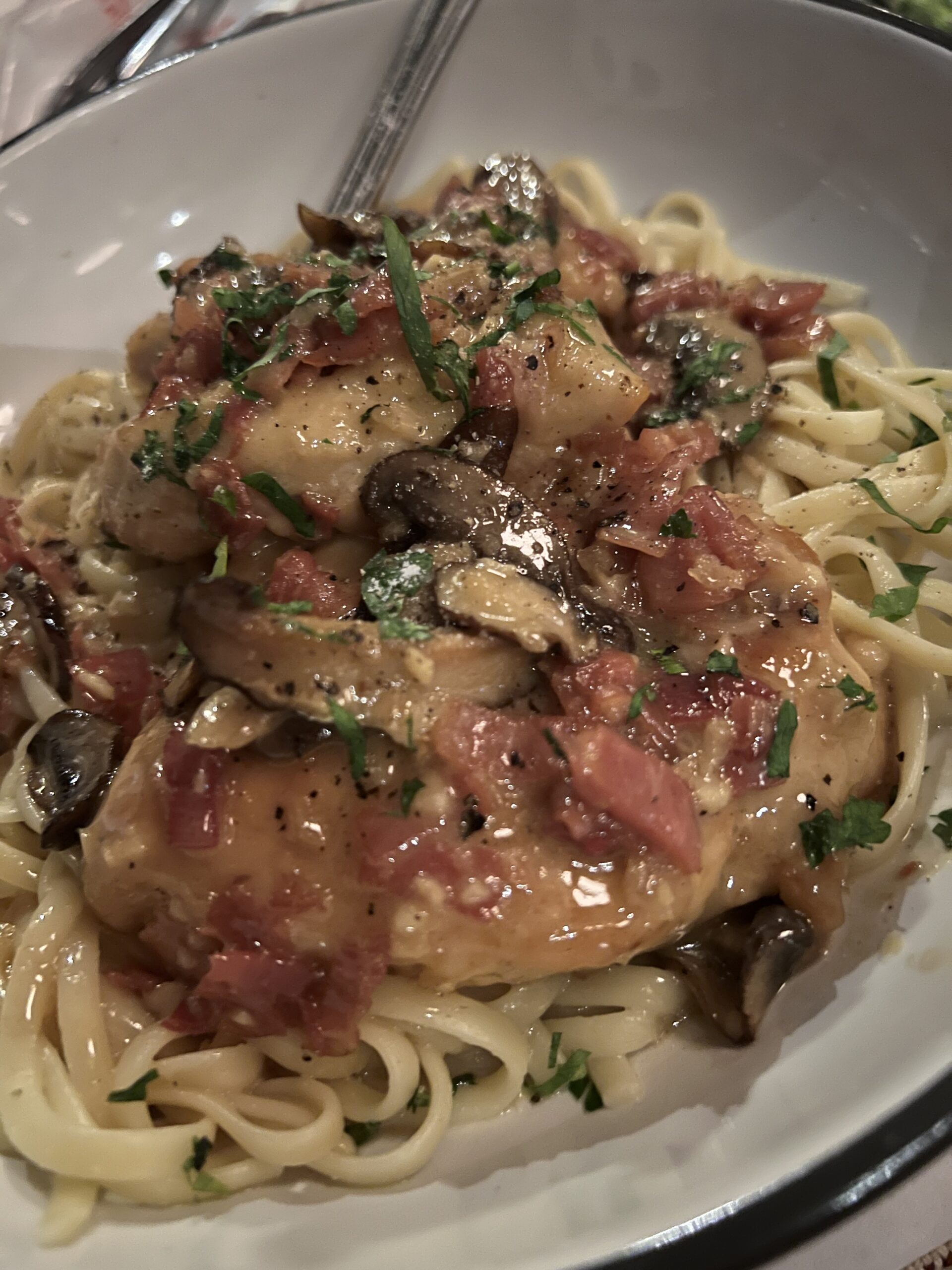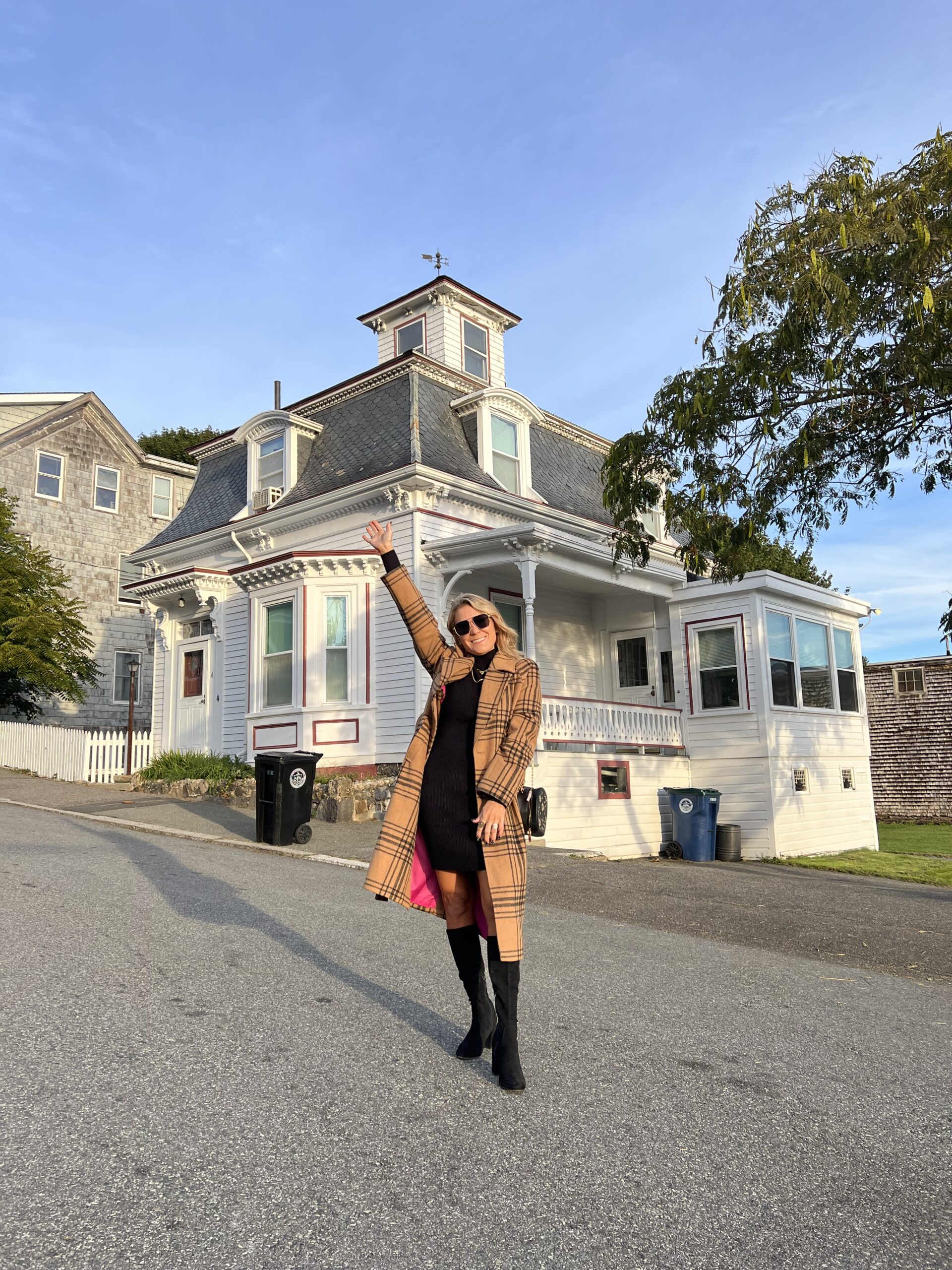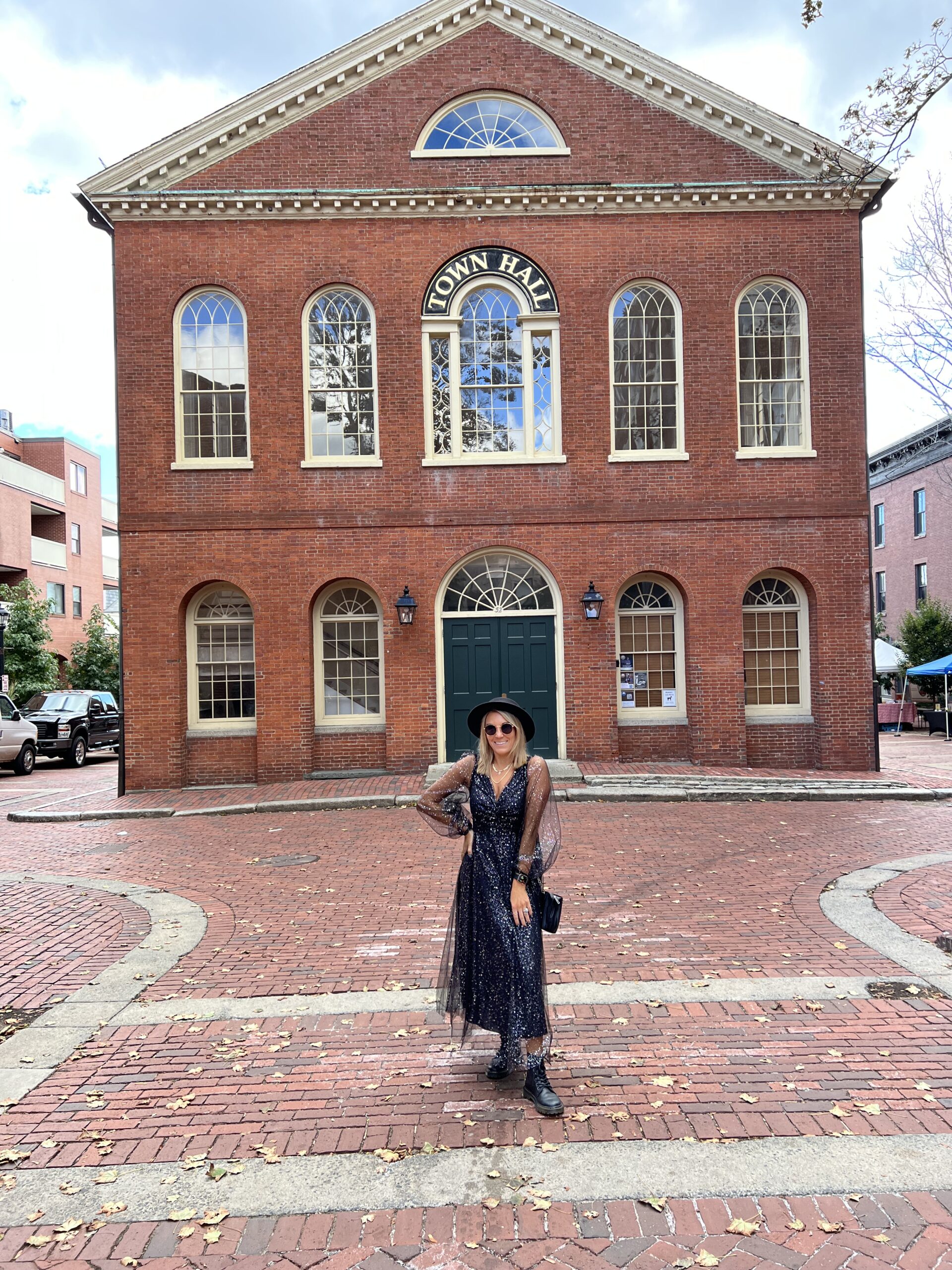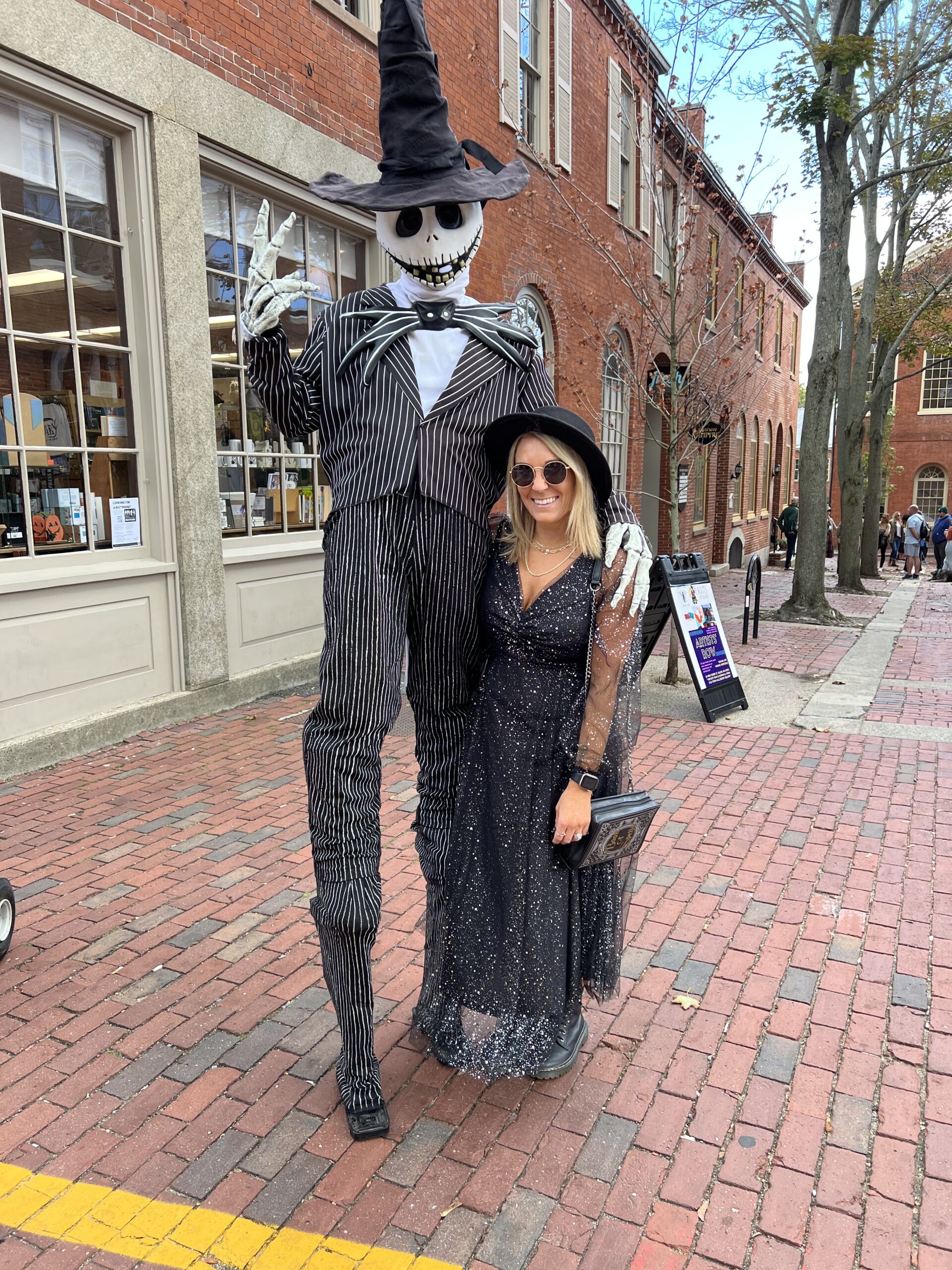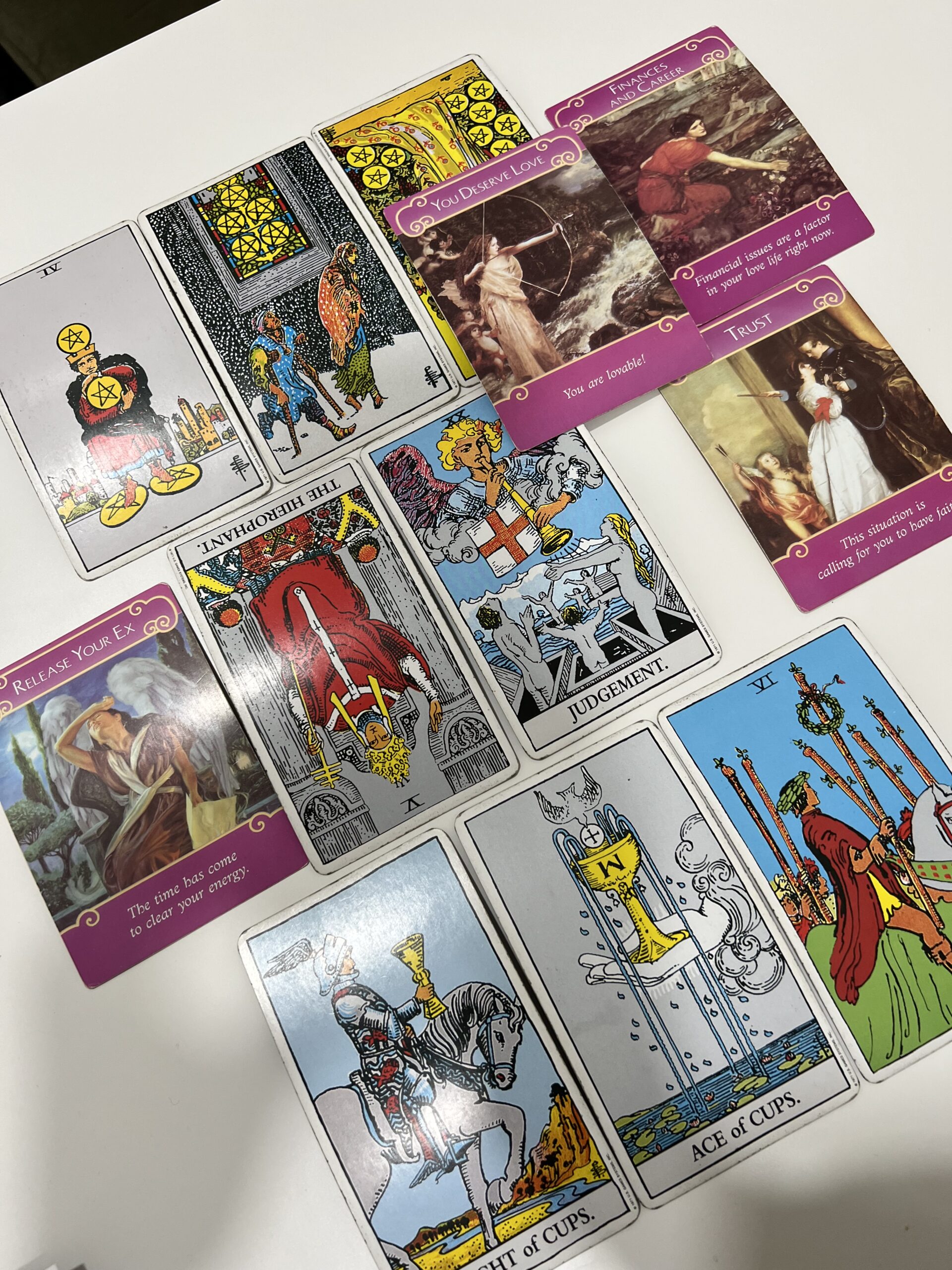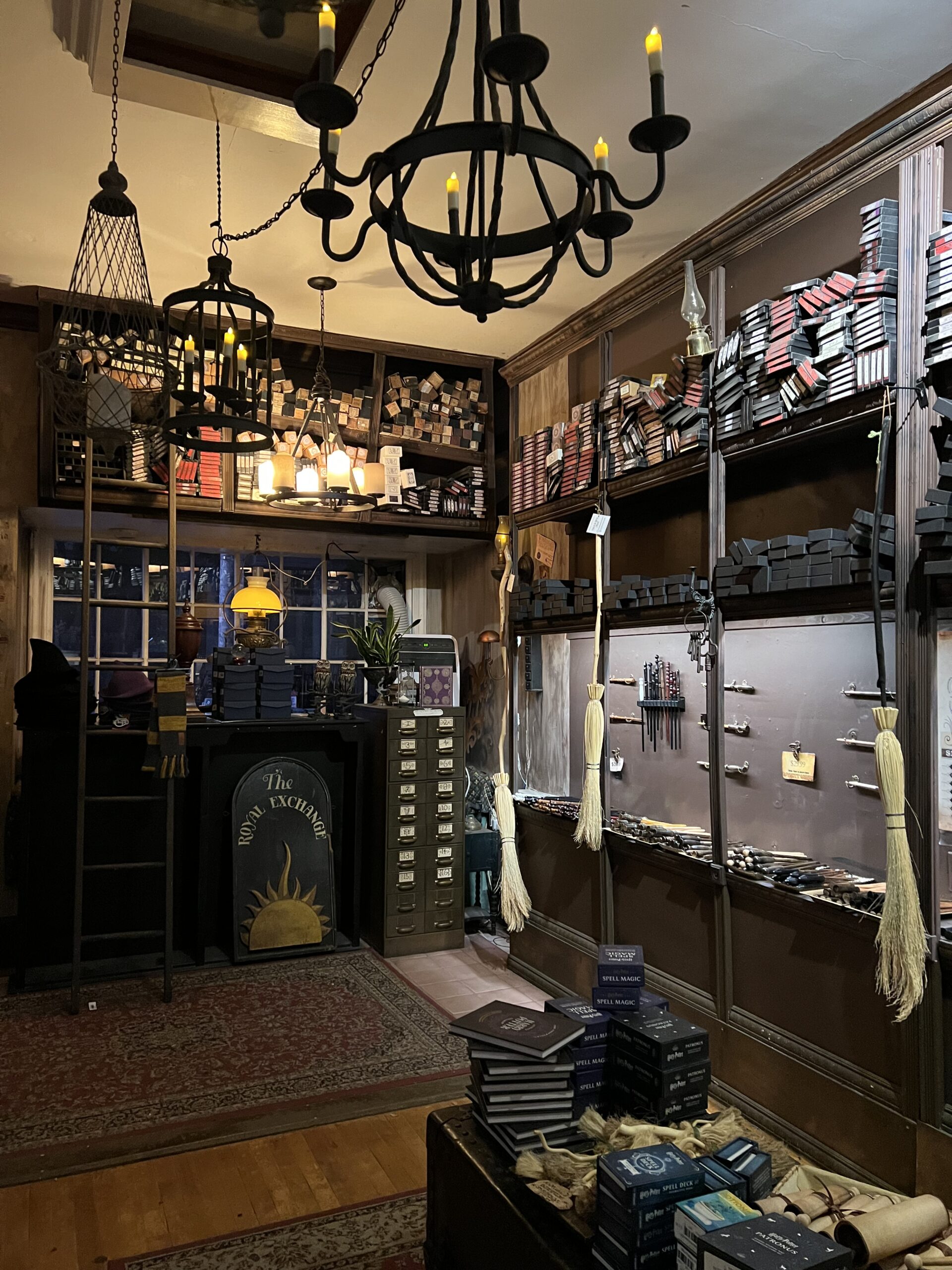 Here are a few things I experienced this time that I hadn't done before:
Dinner + Drinks on The Roof: the view from The Roof can't be beat and the Carne Asada tacos were chefs kiss! They also had a ton of seasonal drinks and we could have stayed there all night! Make your reservations so that you're there during sunset. SO beautiful.
The Halloween Museum: If you love Halloween, you'll love the Halloween museum. There's a ton of memorabilia and the nostalgia is top notch!
Wynott's Wands: If you love Harry Potter, this store is a MUST. It felt like we were in the movie and the aesthetic is just spot on. So many cute gifts but making your own wand takes the cake!
Food + drinks at Finz: Had some of the best sushi ever! Great atmosphere and can't beat the views right on the water!
Witch City Walking Tour: I took a tour with Bewitched and did the Crow Haven Witch Walk last year and they were great. This year, we took a tour with Witch City Walking Tours and it was amazing! I learned some new things and our guide, Katie, was so wonderful.
A reading at Ascend Get Lifted: I'm obsessed with Ascend Get Lifted but I didn't do a reading the last time I was there. This time, my husband and I did a couples reading and it was really cool! They offer a ton of different options ranging from Aura photos to mediums. Highly recommend checking them out!
A FEW TIPS AND TRICKS IF YOU ARE VISITING SALEM, MA IN THE FALL: 
Get up early. We left the hotel at 7am the first day to walk around and it might have been my favorite part of the trip. It was so peaceful and there wasn't a soul in sight. Highly recommend doing that at least one day!
Dress in layers and dress comfortably. You will be doing a TON of walking and most streets are cobblestone and brick. And they're super old. So make sure you watch where you are walking and wear comfortable walking shoes! It can also be super cold and then get warm so dress in layers or be prepared to change.
Stay IN Salem. The first time I went, we stayed in Manchester-by-the-Sea in a beautiful Airbnb. It was a perfect location and super easy to get to Salem from the train. However, I will say nothing beats staying IN Salem. For a few reasons:
-Public bathrooms are scarce and it's nice to be able to walk back to the hotel and use the bathroom in your room.
-A place to change, drop your purchases, and just kick your feet up for a bit.
-You don't have to worry about taking the train or an Uber or Lyft and this will save you a ton of time and money.
And you just can't beat staying in Salem. You just can't.
We stayed at the Hawthorne Hotel so I can't compare it to any other hotel in the area but there are quite a few and I've heard nothing but good things!  And on that note…
Book your hotel a year in advance. Especially if you plan to visit in October, most hotels book out a year in advance. So do it early!
Make as many reservations as you can. You can always cancel or modify them if necessary but having somewhere to eat each meal is super helpful given the crowds this time of year.
Buy tickets in advance if you can. Some things you can only buy day of and in person but some things can be purchased online ahead of time. This will ensure you get to see things you really want to see.
Plan majority of your trip during the week. Weekends are obviously crazier than weekdays so if you're able to stay during the week, you will experience less crowds and chaos. You may not see as many street performers or be able to do some things (some places are only open weekends and are closed Mondays or Tuesdays) so just make sure when planning, you take that into account.
Be flexible. You can't predict the weather or the crowds so just be flexible and know that things may change. But I promise, you will have a good time regardless!
Walk the Ropes Mansion Gardens: Most people know the Ropes Mansion from Hocus Pocus (Allison's House), but most people don't know you can walk the gardens in the back for free… and they are beautiful! Grab a coffee from one of the local coffee shops and take in the beauty!
Bring an umbrella. You just never know!
Take a walking tour. I think taking a tour is the best way to get a lay of the land and learn some of the amazing history in the city. The night ones are especially fun!
I honestly can't explain the feeling that Salem gives me and I can't wait to go back next fall.. and hopefully sprinkle in a trip at some other point next year. I've heard that visiting during other seasons is just as magical but I'm not sure how I'll ever love anything more than visiting Salem, MA in the fall. But we'll see 🙂
Any questions? Leave them below! xo
You can also read my other posts about Salem below: 
Visiting Salem, MA in the fall: A 4 day itinerary
Best things to do and see in Salem, MA