Spring Boho Maternity Photos
I didn't do maternity photos when I was pregnant with my first baby because my husband was in Afghanistan, I was on bedrest, I had Gestational Diabetes, Pre-term labor, etc. You name it, I had it. So it just wasn't in the cards for me.
With my second, we did my maternity shoot at 20 weeks and I had to puff out my belly to make me look more pregnant. But my husband was leaving again (thanks Army) so it was the only chance we'd have before meeting our baby girl.
The weight gain that comes with pregnancy is never an easy pill to swallow, so I was hesitant to do maternity photos feeling like I do. But since it's our last and final baby, I knew I'd want to have photos to look back on. Pregnancy really is an amazing thing and one of life's greatest miracles. SO I started planning and getting things underway!
When I saw these gowns from Sew Trendy Accessories, I had a vision. I wanted something different than my normal style of photos for the blog and Instagram. I wanted something really whimsical, feminine, and boho.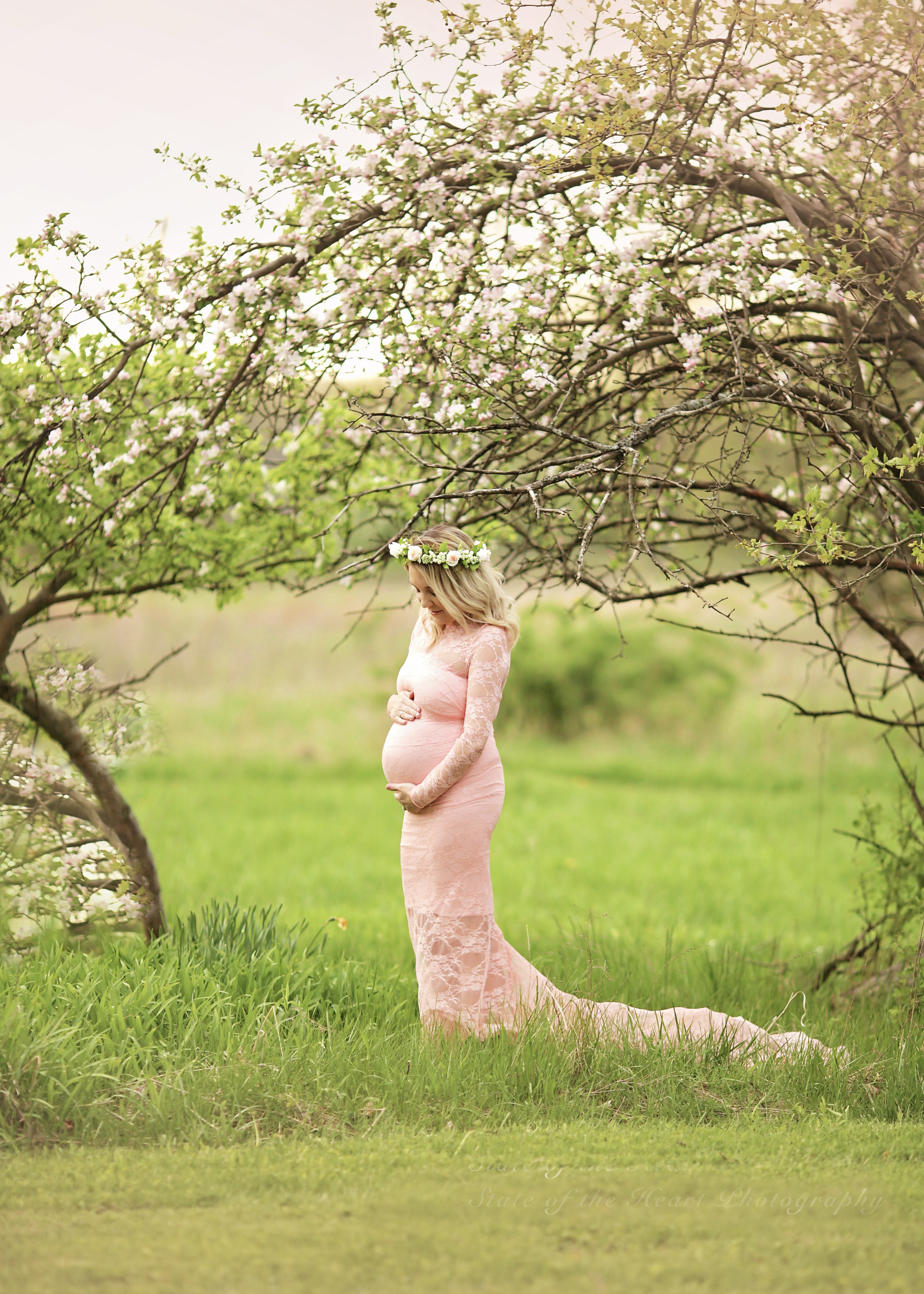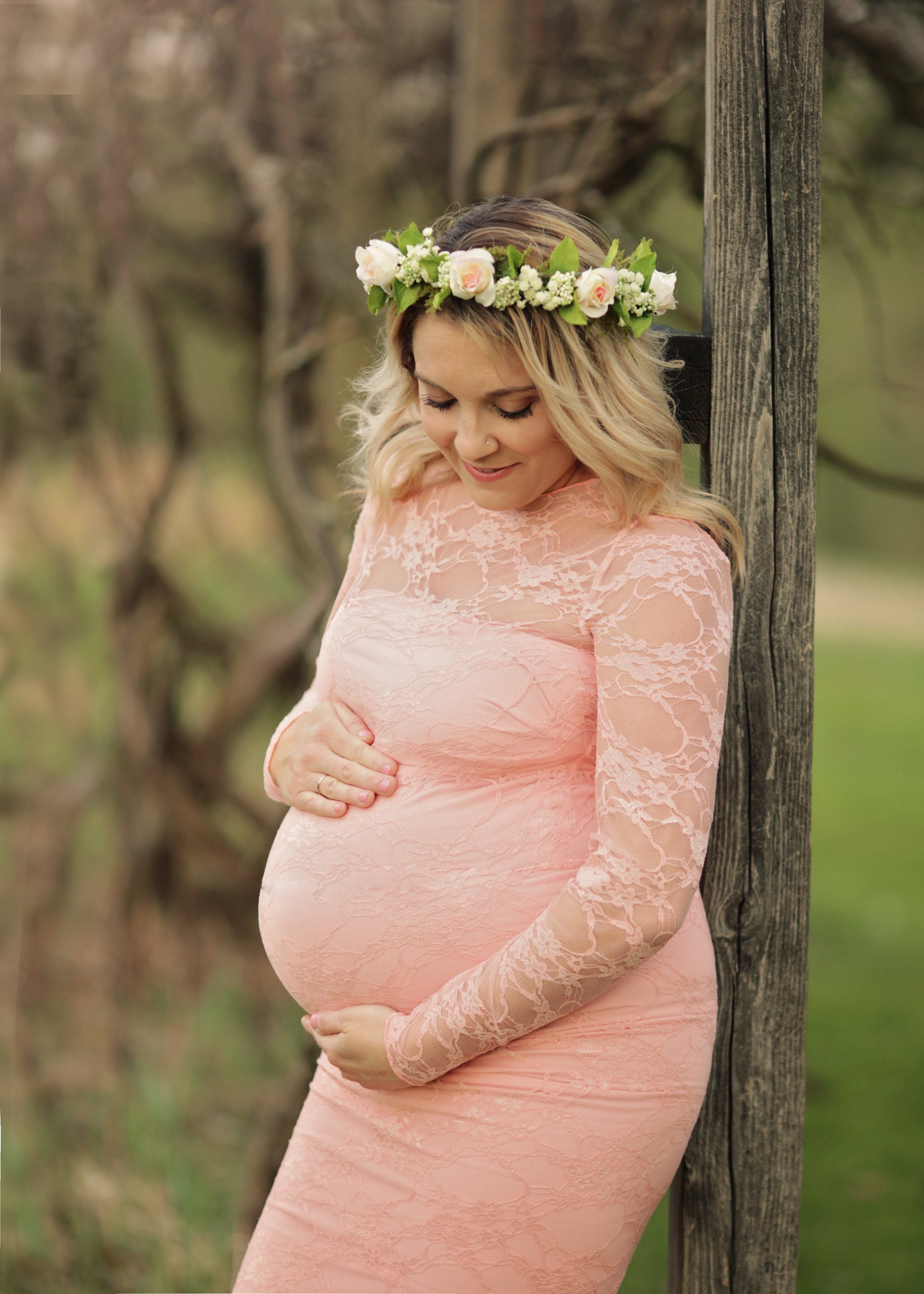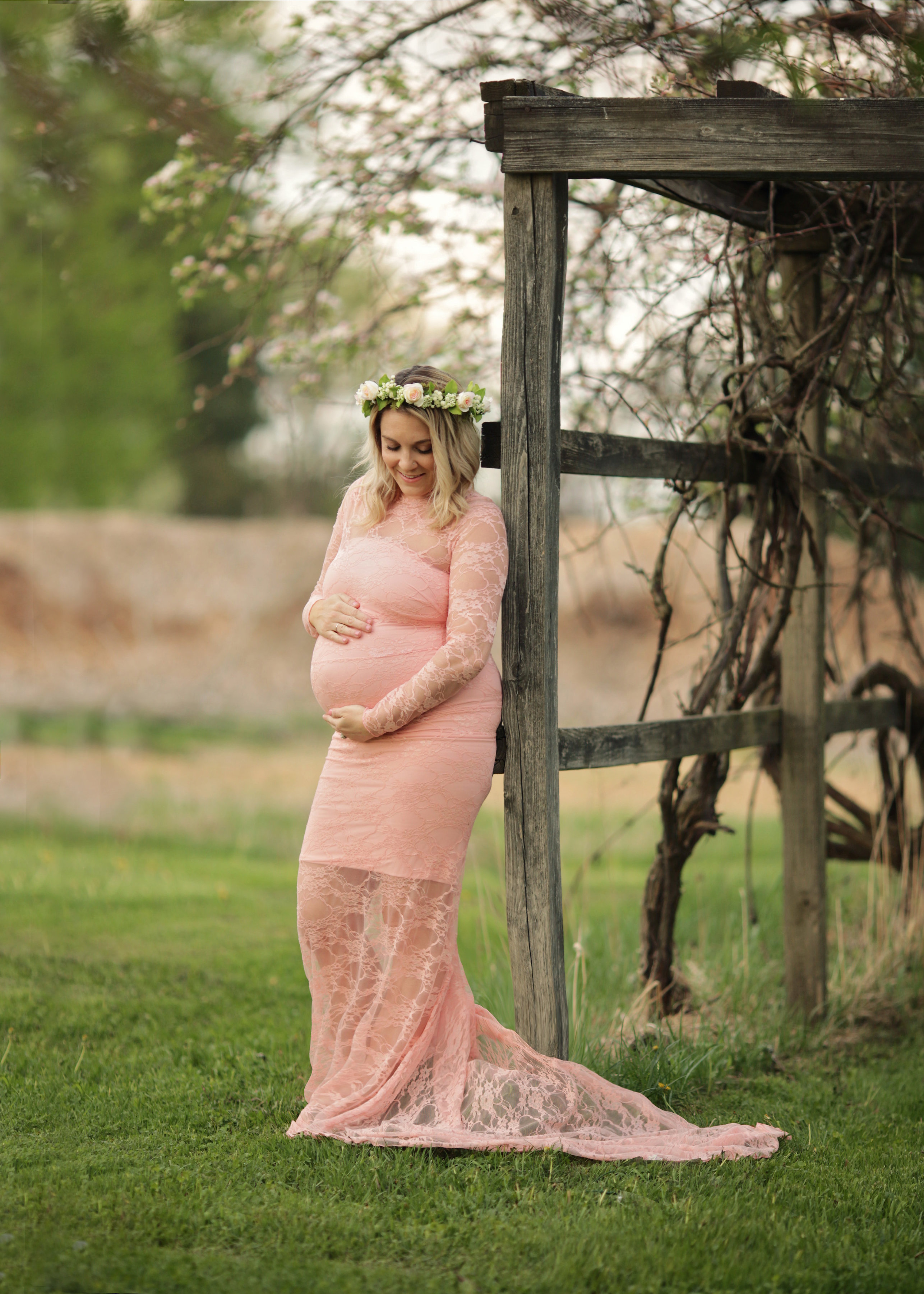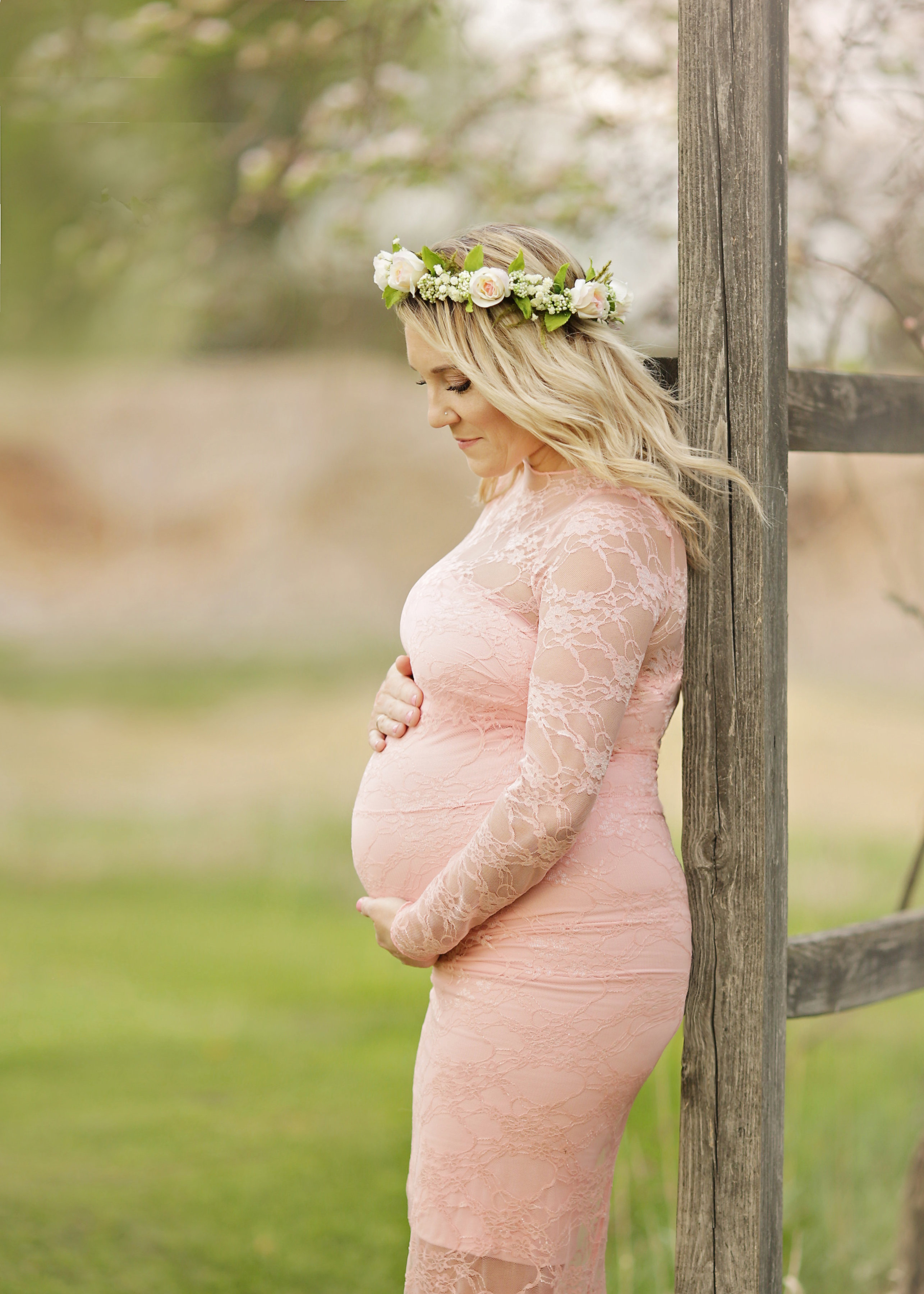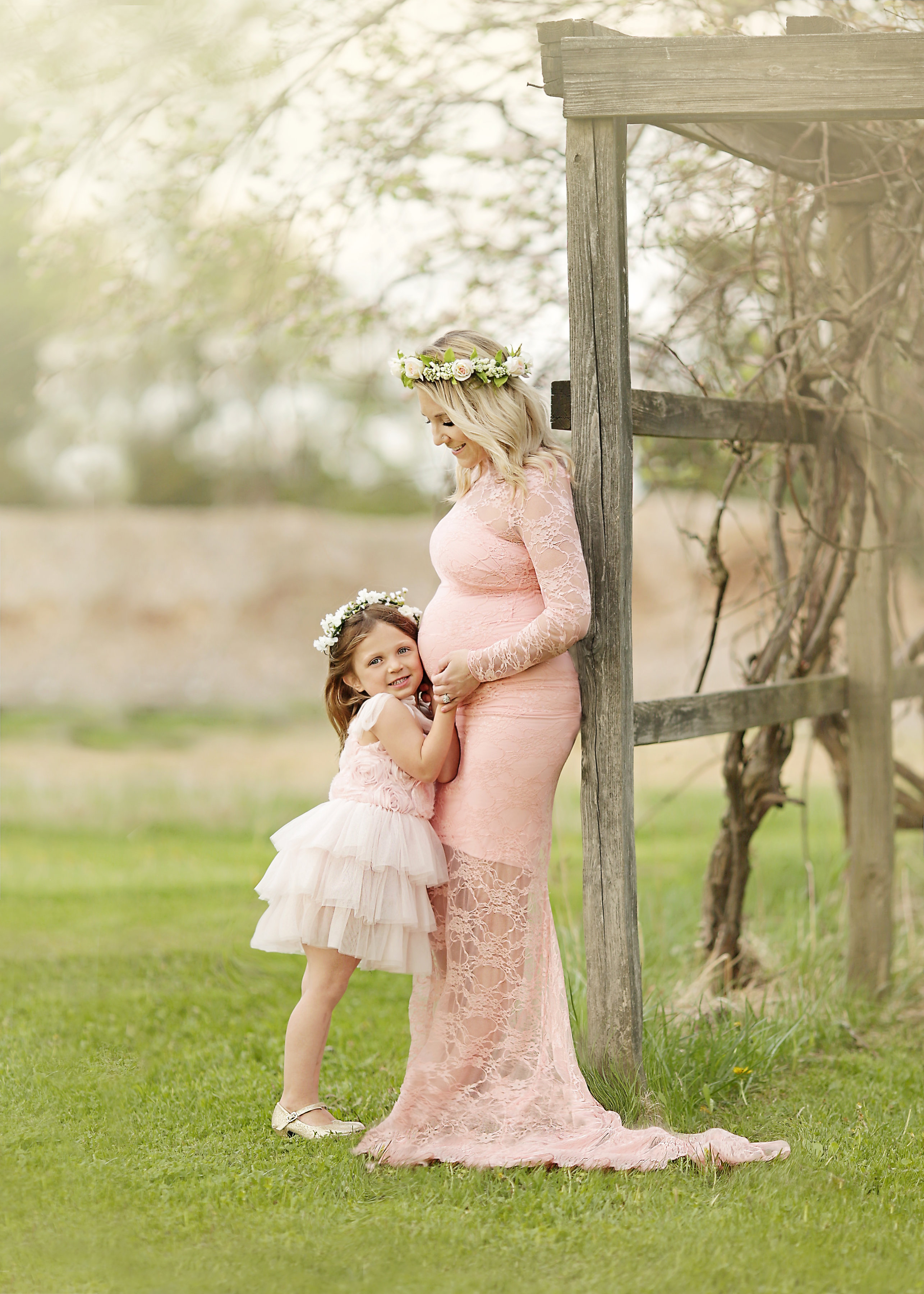 And of course my photographer knew exactly where to go and understood exactly what I had in mind. And I could not be happier with how these turned out! We didn't do a traditional shoot with my husband and son because they had no interest this go around haha we may do a few more before I pop.  But for now, my daughter and I were the only ones game to get glammed up and run through fields : )
I chose a lace dress because I love lace and then I chose a more traditional, off the shoulder gown that accentuates the belly. I like soft colors so this blush and champagne colors were an easy choice to make. Well, I won't say easy… but I do love these colors! The gowns were all so beautiful and I had a really hard time picking the ones I wanted. They seriously had too many good ones to choose from! They can also customize sleeves, slits, trains, etc. It's pretty magical!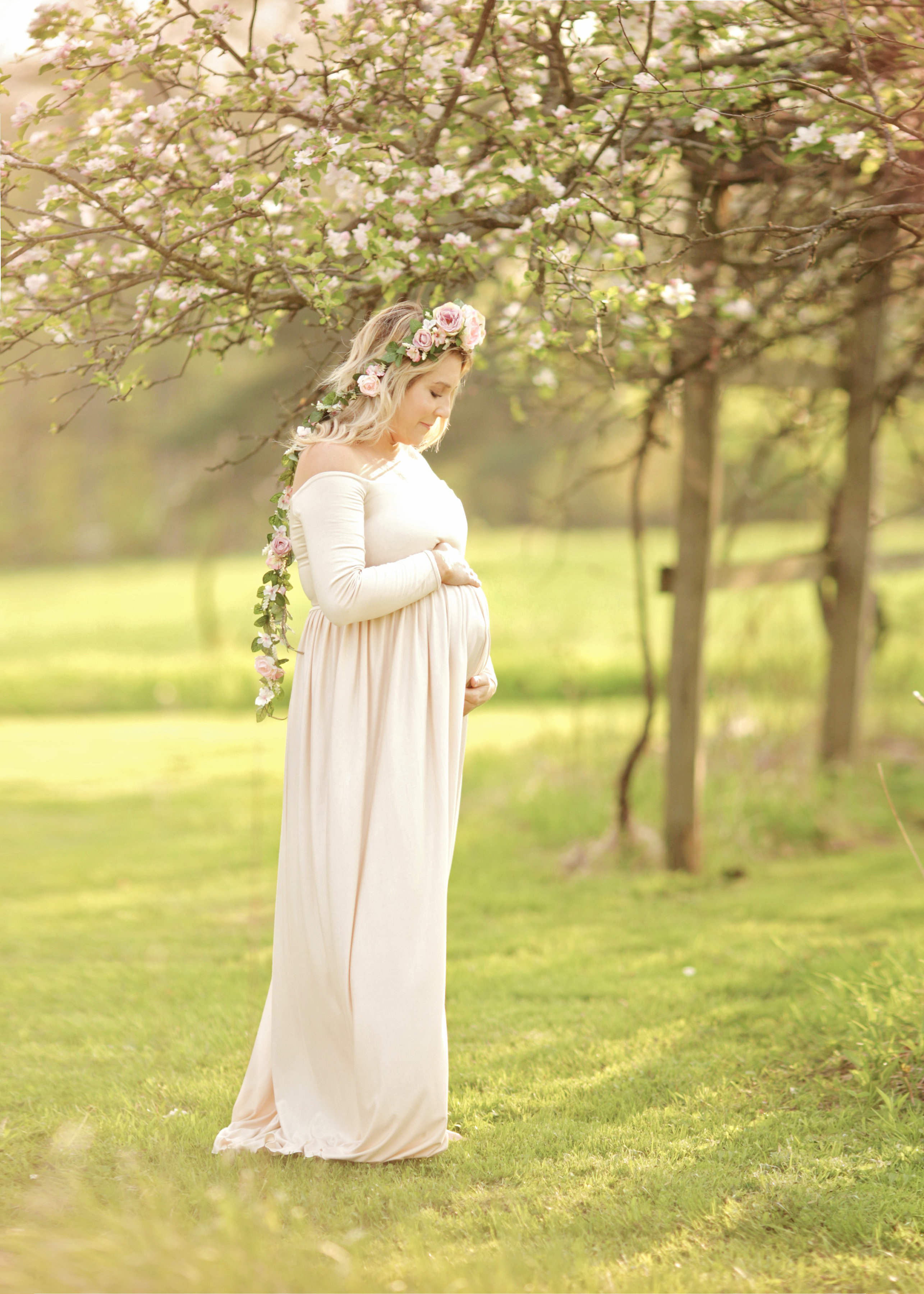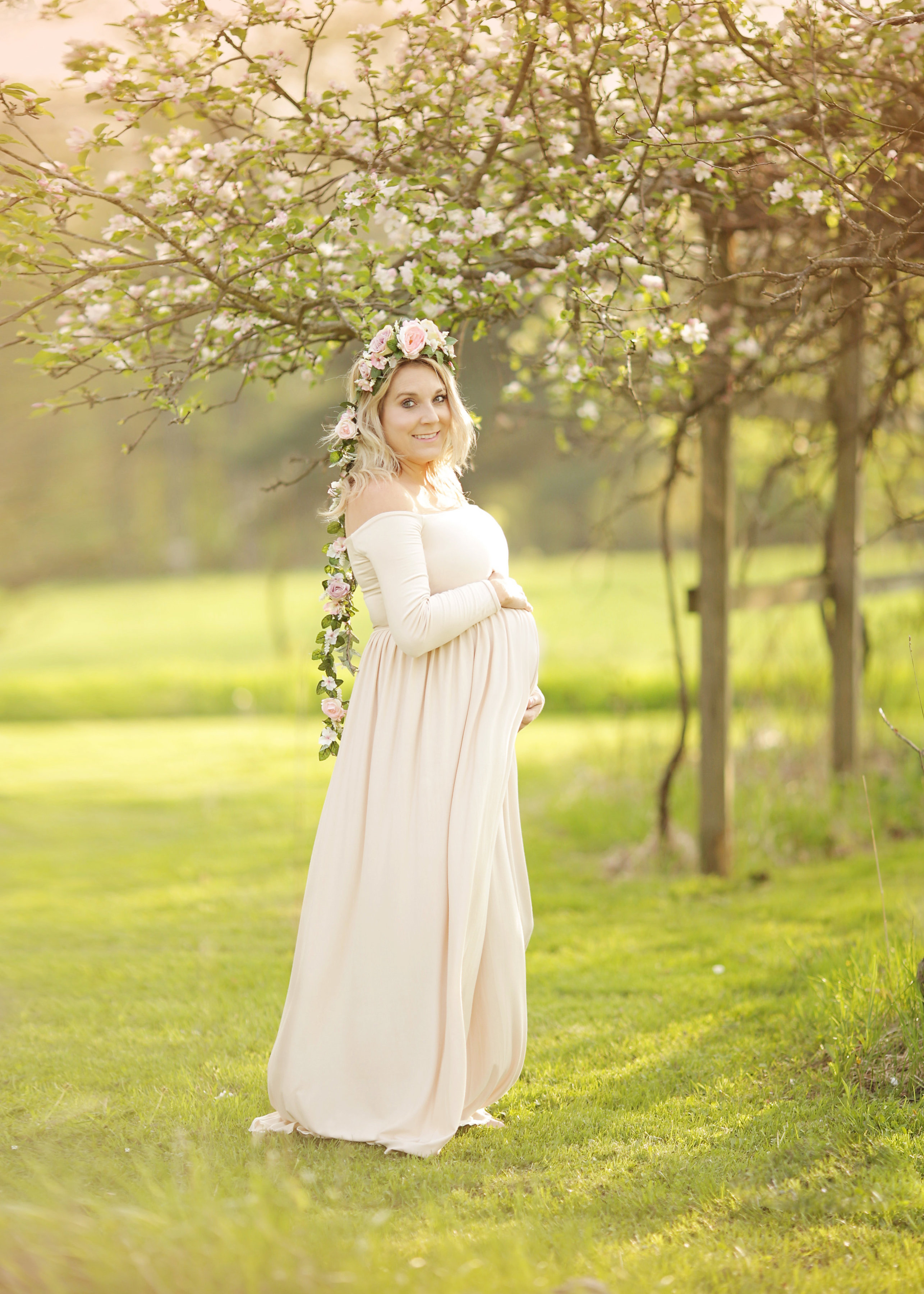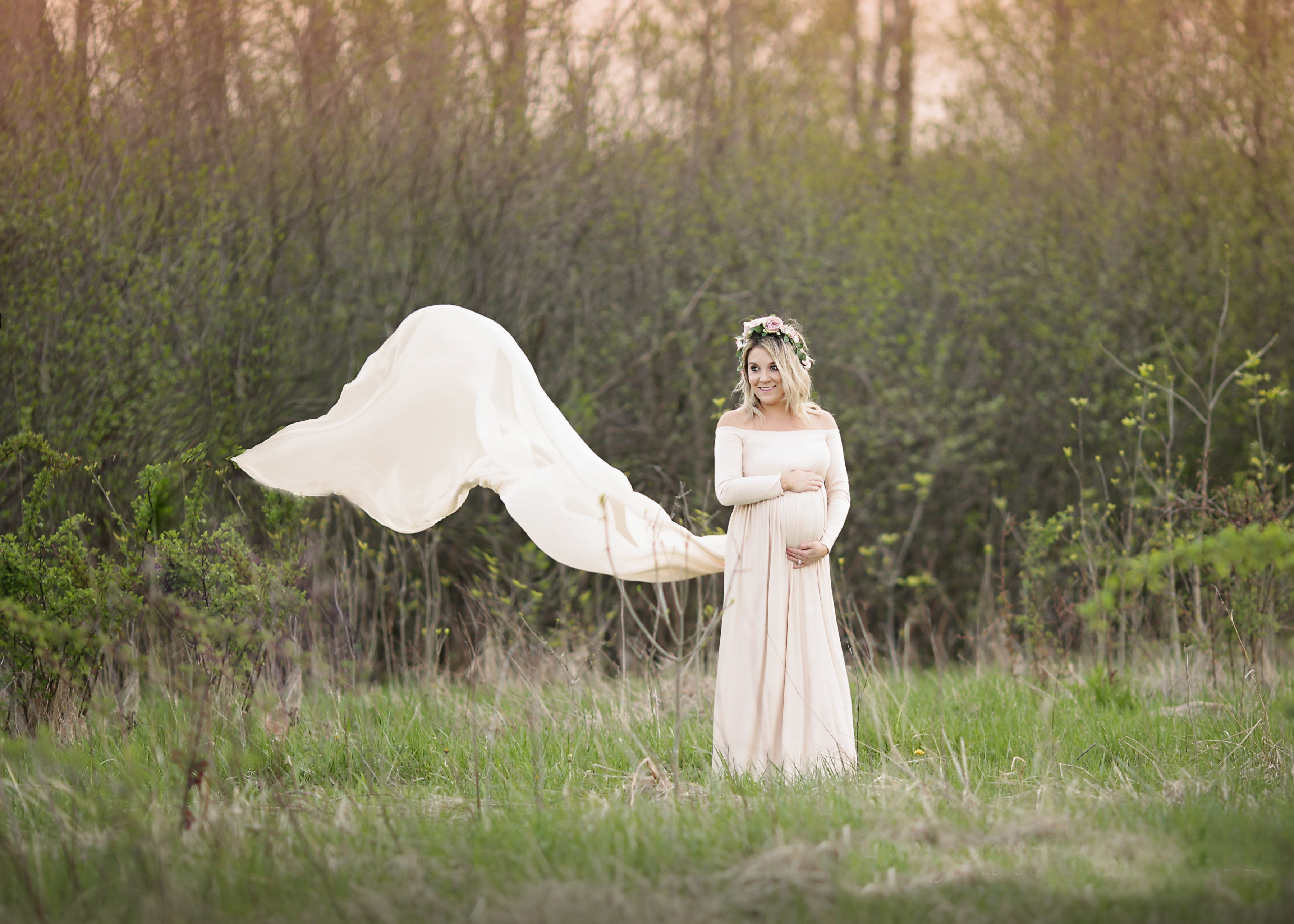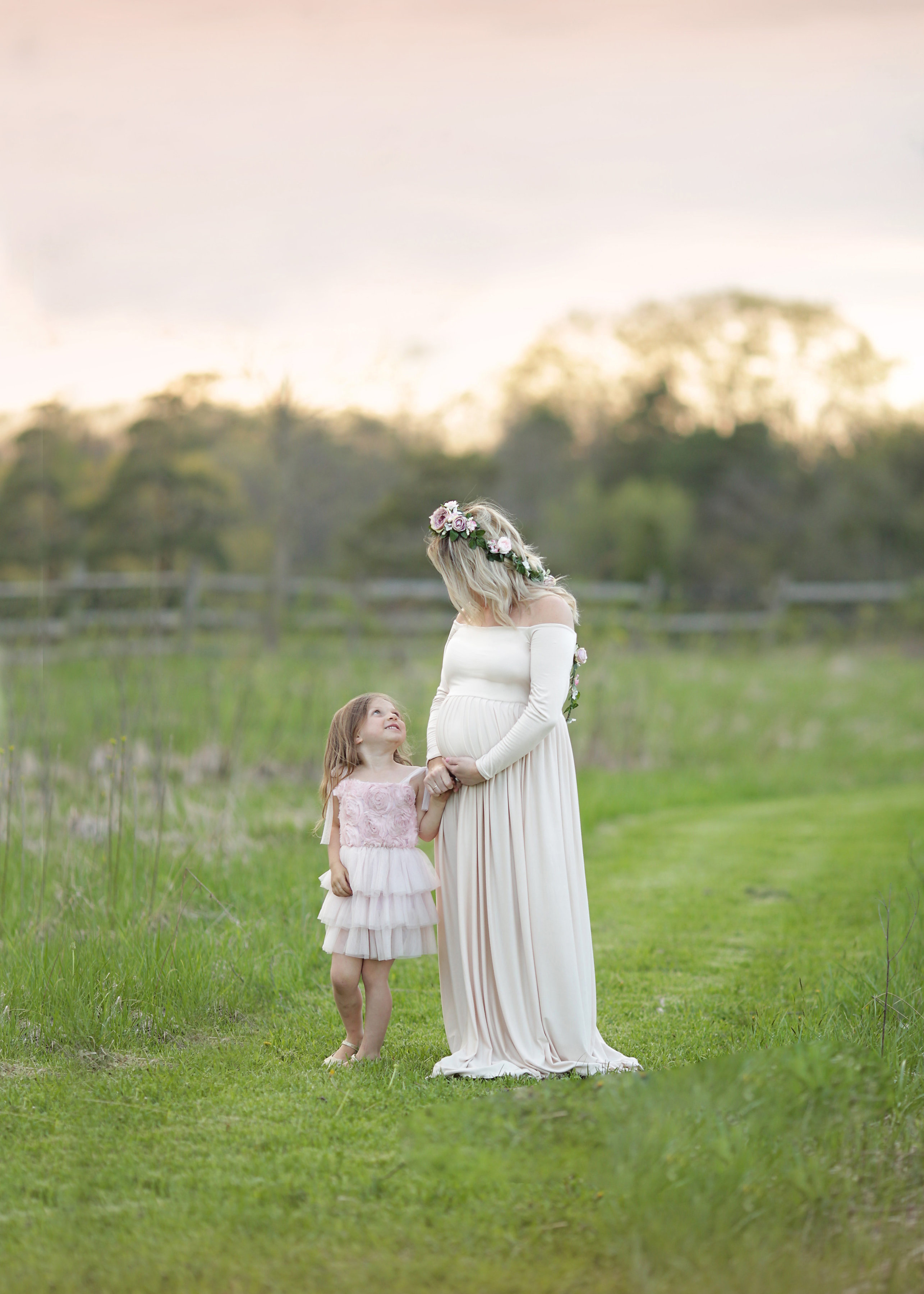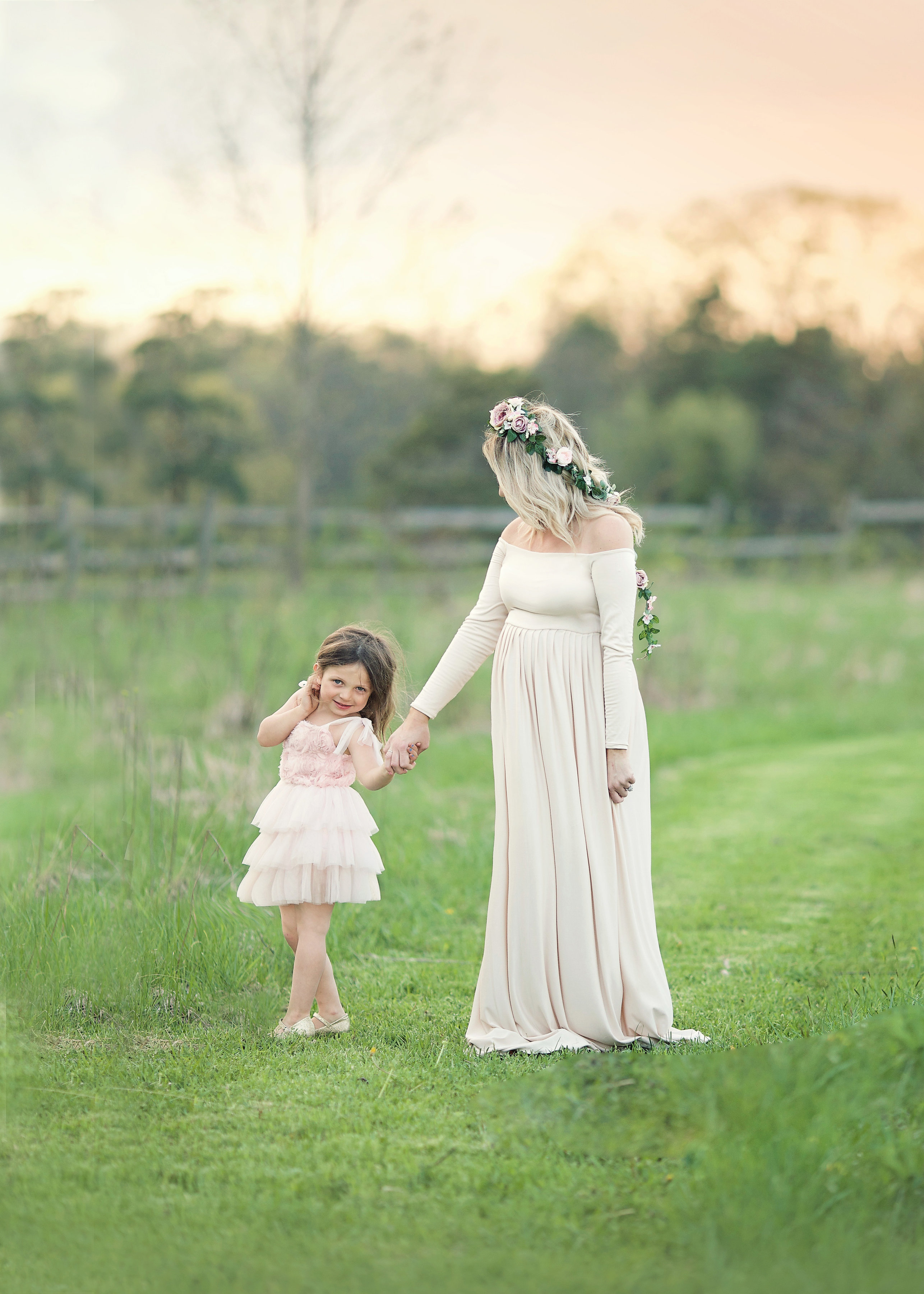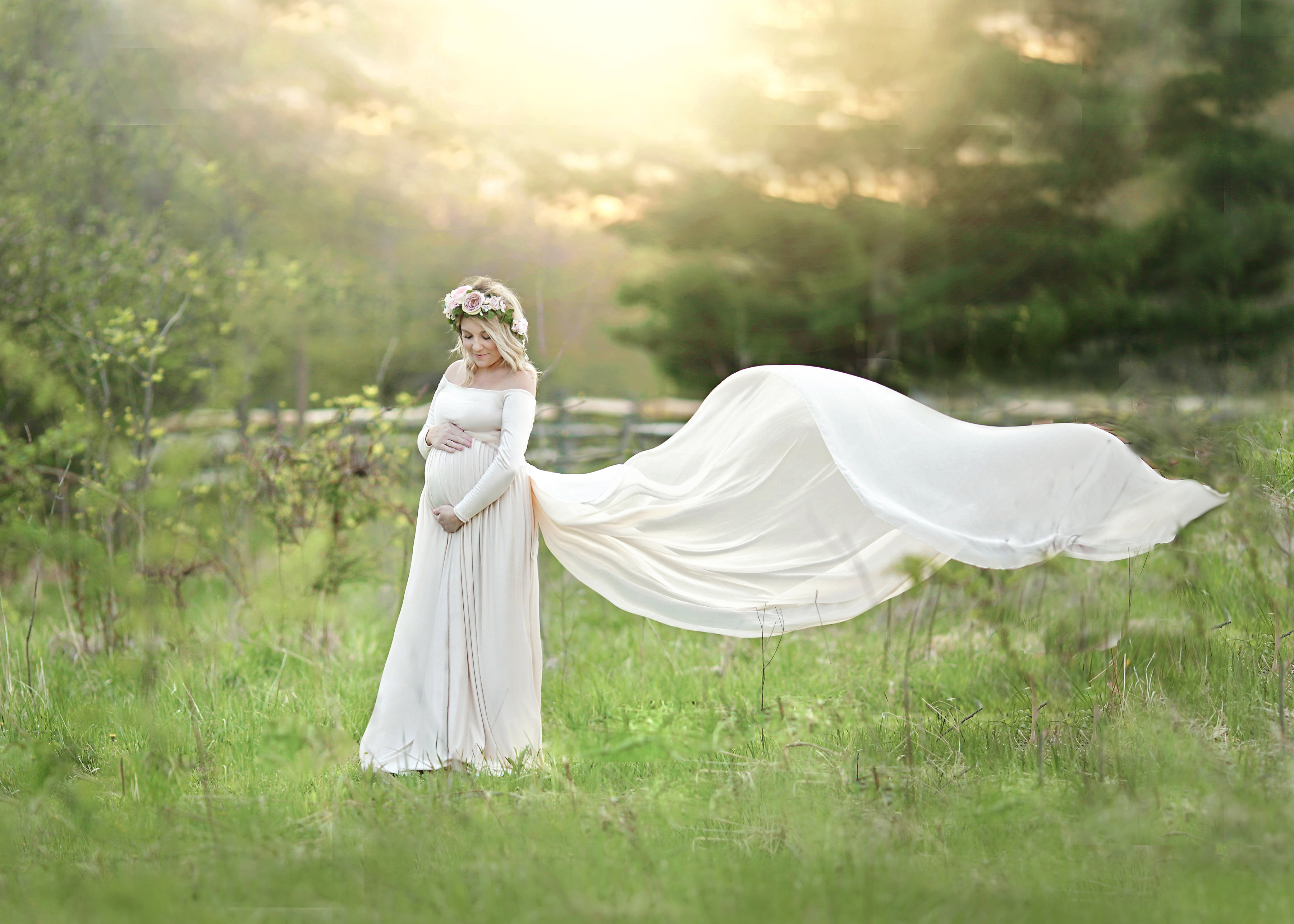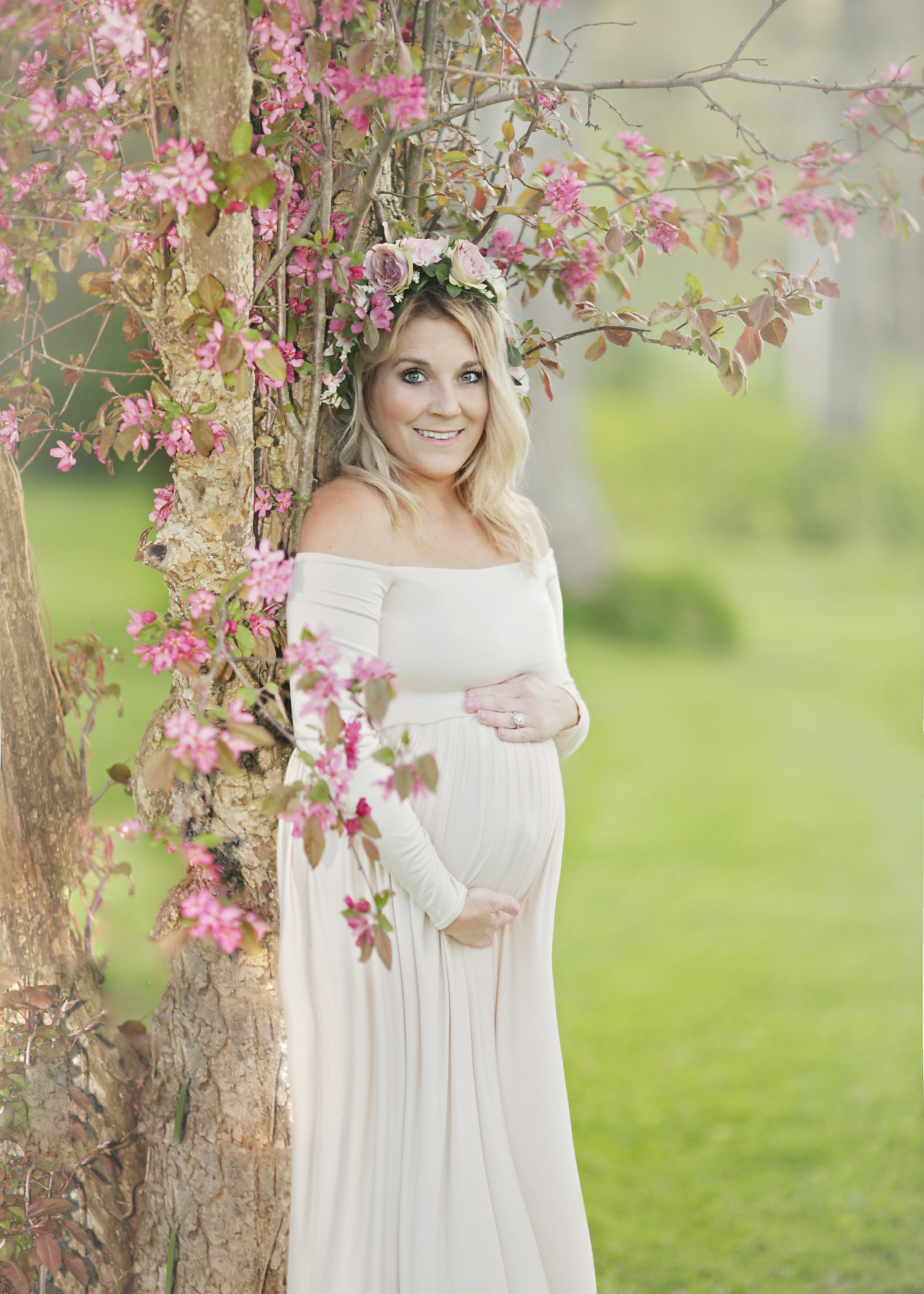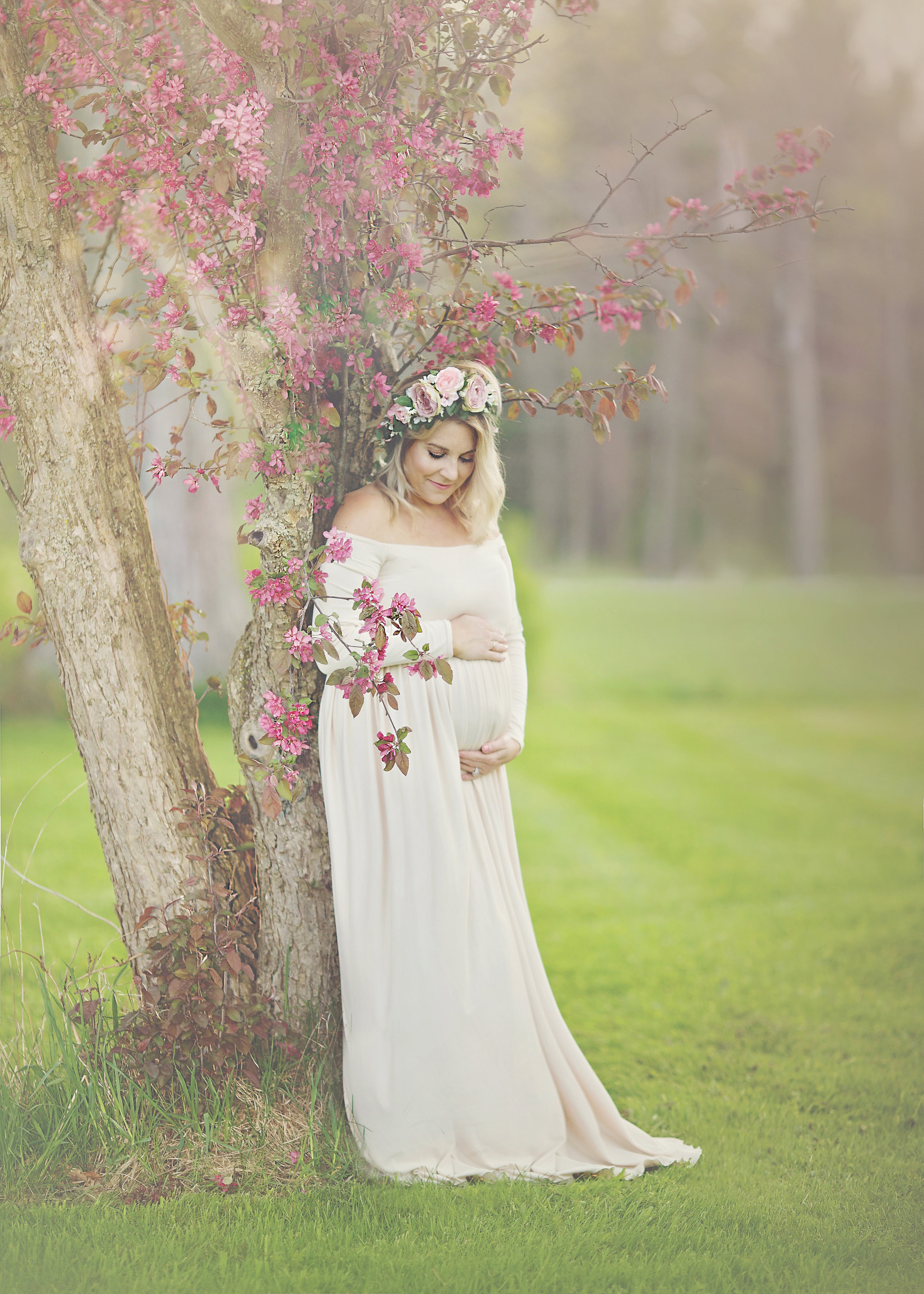 I know maternity photos may not be for everyone but even if you just take a few, try and document your growing belly. When all is said and done, you'll want to be able to look back or at the very least, show your kids how amazing it is that they were inside your belly!
If you're looking for a maternity gown, Sew Trendy Accessories is absolutely the place to go. They have been so great to work with and really brought my vision to life! You can use the code SAMANTHASHOW for 10% off from now until 7/29 (the day before my due date!) And a huge thank you to Erin from State of the Heart Photography for delivering the most beautiful memories for our family!