Fall fashion with Pink Blush
We had a slight chill in the air last week and I was ready to jump on my broomstick and fly right into fall. It's my absolute FAVORITE season for so many reasons, the biggest reason being the weather. But the next reason being FALL FASHION. Give me all the sweaters, booties, and flannels!
I've been wearing Pink Blush for the past few months because they have an amazing maternity selection. But did you know they also have an amazing Womens selection too?! I picked out a few of my favorite pieces to share for fall outfit inspiration!
This top is not only the perfect color for fall but it's also nursing-friendly. So that was a no brainer for me! Animal print is super trendy for fall so I paired it with a leopard clutch to finish off the look (shop similar here). It's still super hot here so I'm wearing sandals but I'll wear it with booties on colder days.
I'm all about cardigans, especially as we transition from summer to fall. It can be chilly in the morning but then be 90 by noon. Gross. But cute cardigans are always a safe bet for fall fashion. I love the quilted elbow detail on this one and it can literally match anything in your closet. It's also less than $40 so if you're looking to keep your fall wardrobe at a minimum, this is perfect.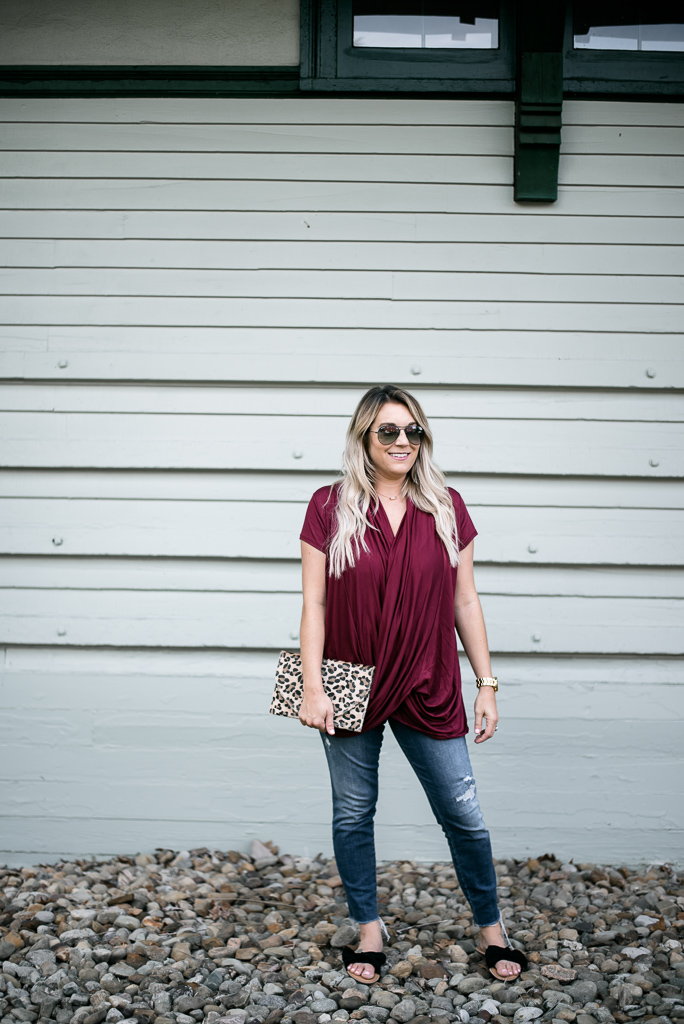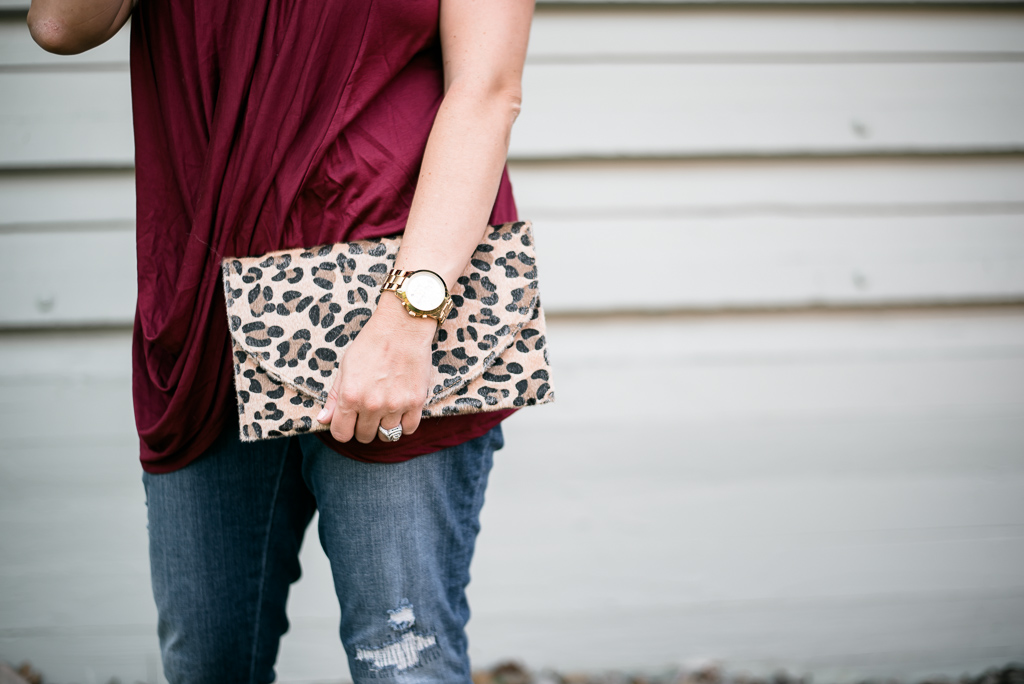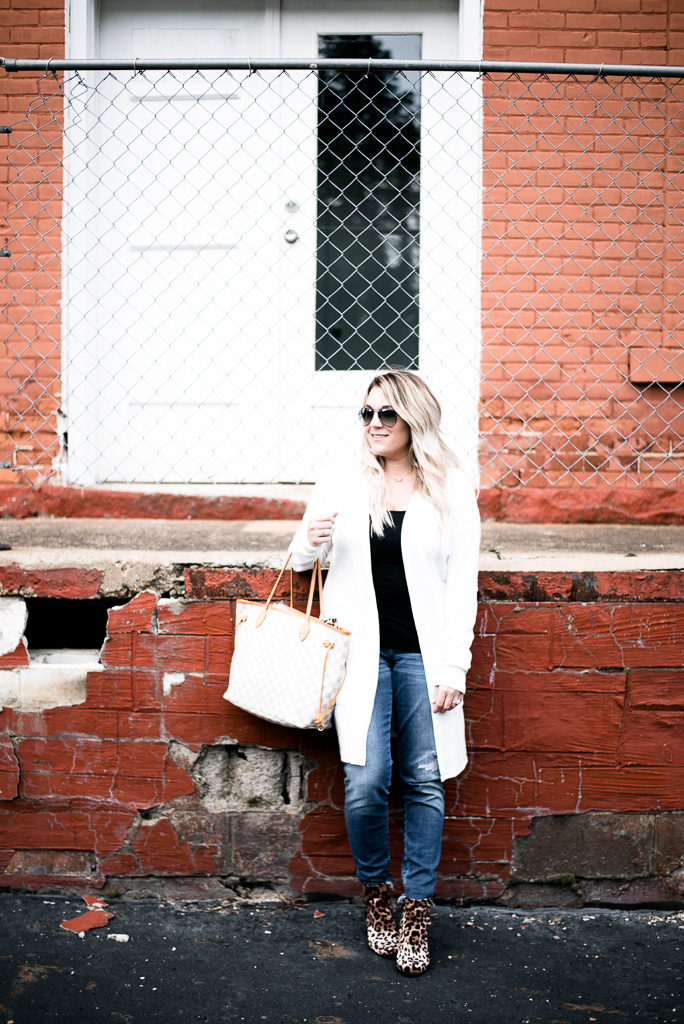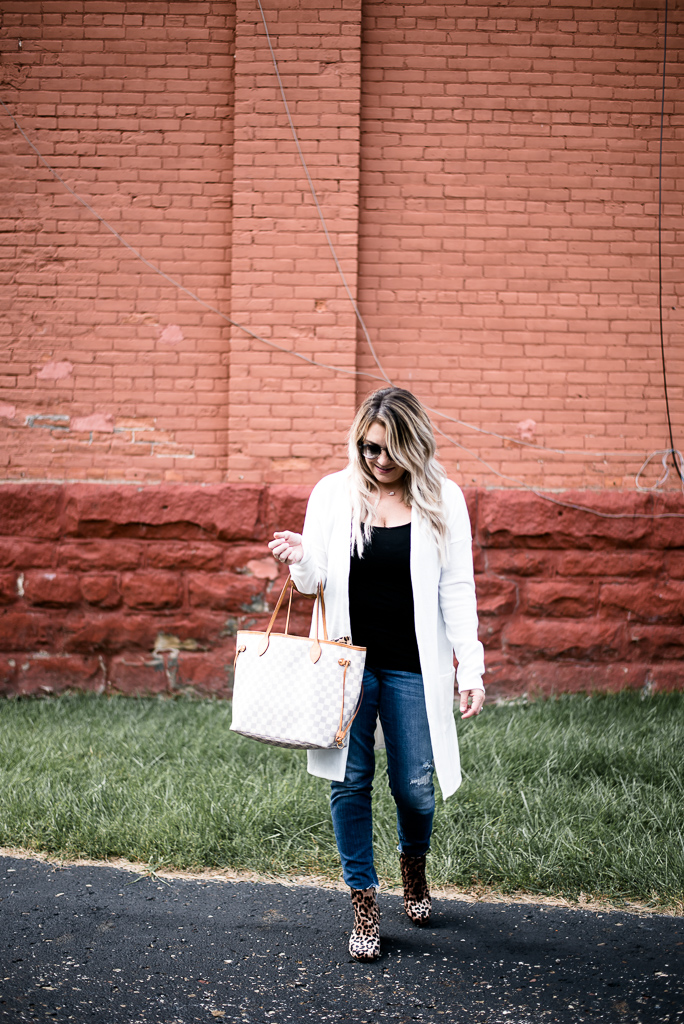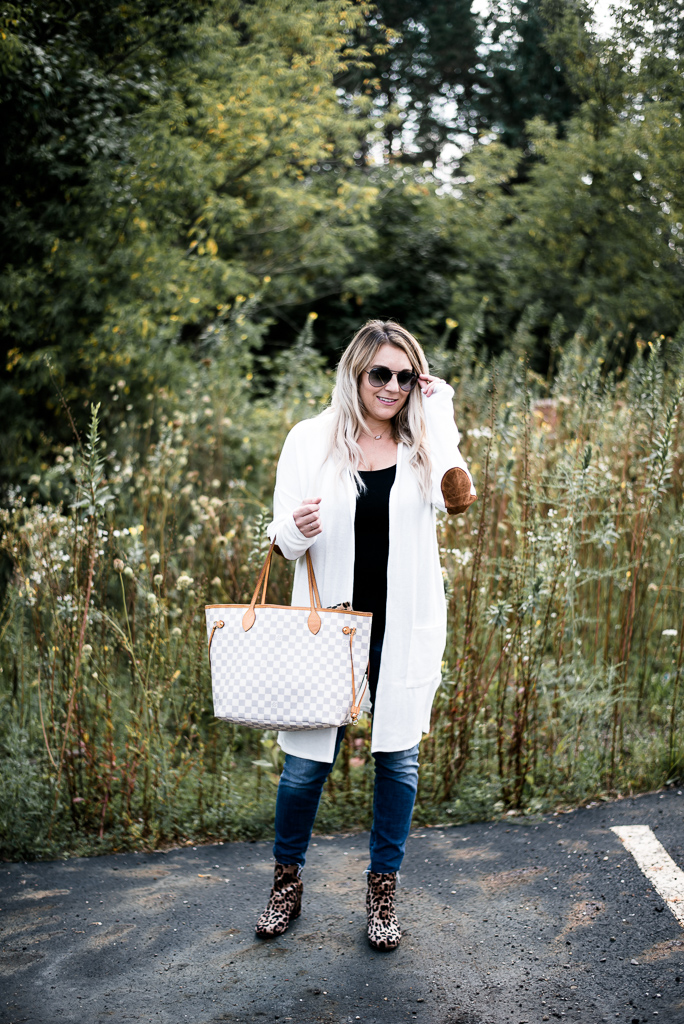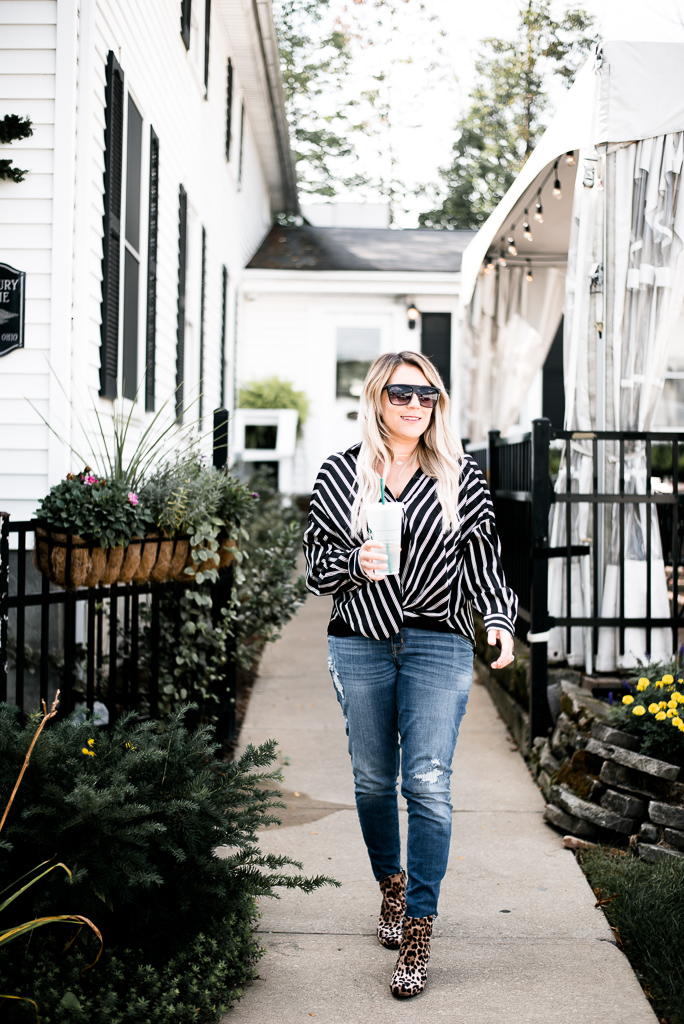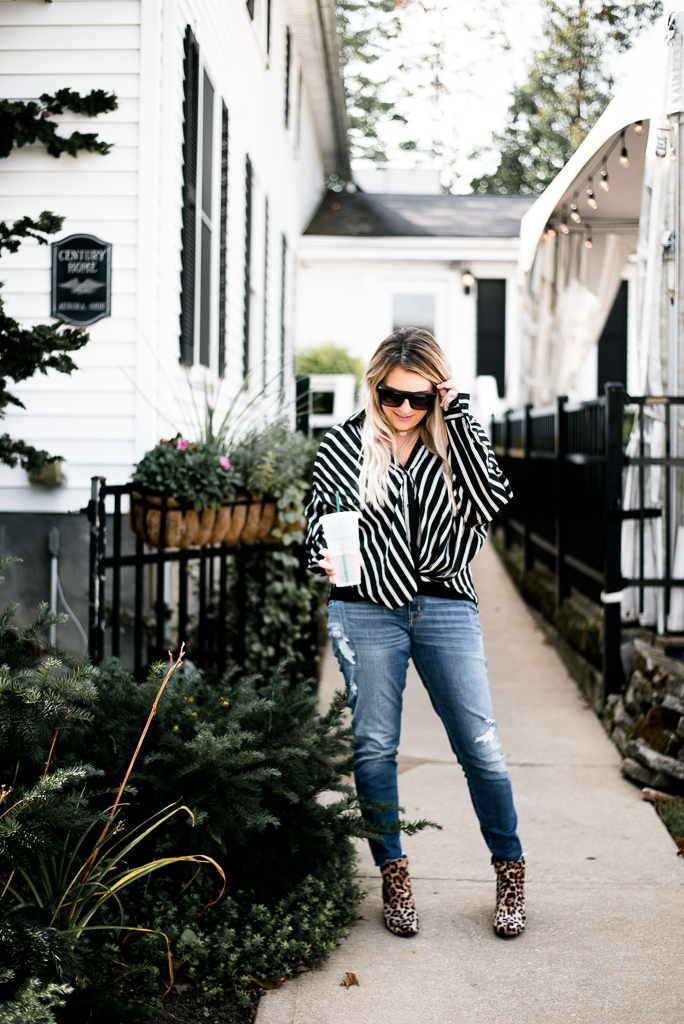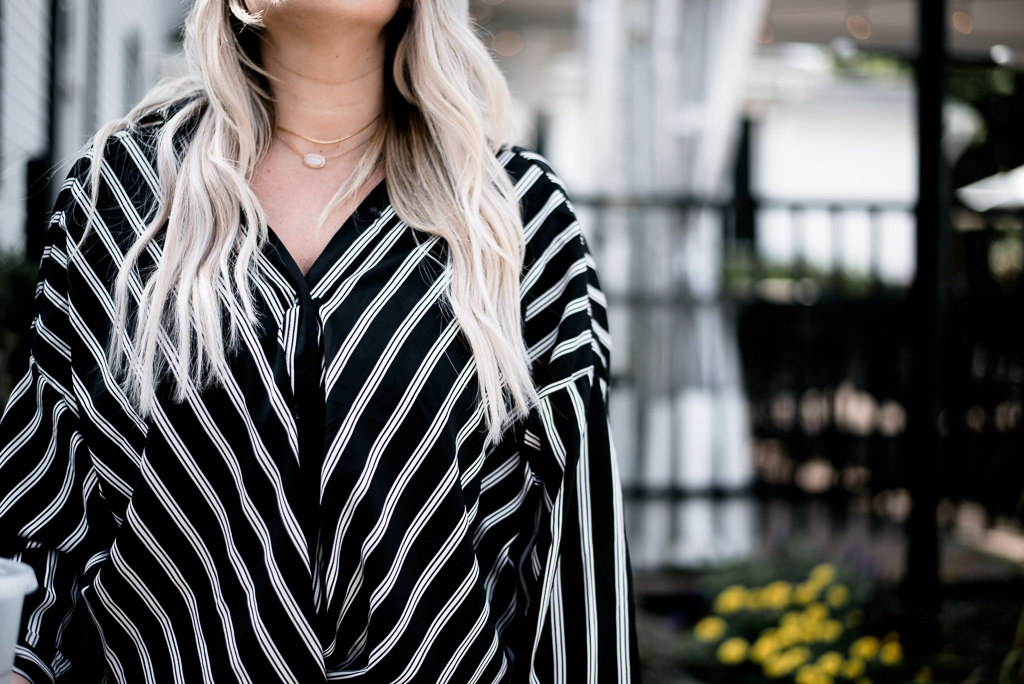 Since I don't leave the house to go to work, I was afraid this striped top might be too dressy. But it's actually super comfortable and can be worn with cute booties and jeans for a casual look. I paired it with leopard print booties here because who doesn't love a little pattern mixing!?
I've linked a few other pieces from Pink Blush I'm loving so be sure to check them out! I'm a big fan of stocking up on basics and items that can be worn more than once. Some of their items say maternity but they can be worn as non-maternity and vice versa. You can also save 20% off right now with code MAKEITMINE.
Also, let's get rid of this 90 degree weather and bring on the crisp, cook air… am I right?!